H54F
{High Five for Friday}
1. Found these in the clearance section at Target. This is why I always check the end-caps:) They fit perfectly in our hallway. Which we desperately need to paint something besides eggshell.
2. Read a couple of good books lately–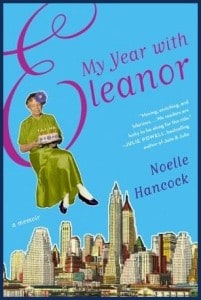 Cute, easy read. Author tries a year of doing one scary thing a day, after being inspired by a quote of Eleanor Roosevelt's . Once I finished the book I wondered, is she still with her boyfriend? (not much of a spoiler, I promise) All of my googling turned up nothing. I did see that she recently moved to the Caribbean, so I assume that means it's over with her Manhattan boyfriend?? Anyway, this is a good book if you're looking for something light, but not so chick lit that you're rolling your eyes at the terrible writing. (I read those books too)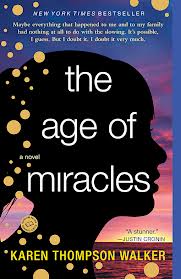 Oh. My. God. If this author wrote any other books, I would be reading them right now instead of blogging. Loved this book. An adolescent girl telling the story of how the Earth slows its rotation one day. The days and nights get longer, the side effects of which are catastrophic. In addition to being one of the best books I've ever read about the awkward jr. high years, it was a page-turner. Immediately after I finished it, I hopped on Amazon to write a glowing review. As it turns out, like half of the reviewers didn't like it, which bummed me out. It shouldn't have… but did. Some of the guys said it was weird to read about the feelings of a seventh grade girl, which I get. But if that kind of thing doesn't bother you, and you like intensely suspenseful books, pick it up.
3. My neighbor asked me the other day if I wanted her daughter's hand-me-downs. Free clothes! Now A's closet is filled to the brim. We actually put her clothes in an armoire, and we're planning to fill her (tiny) closet with a desk, and make it a little nook. More on that another time.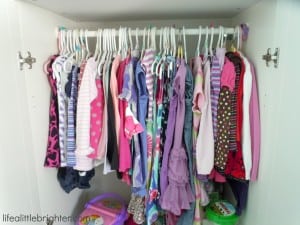 armoire from IKEA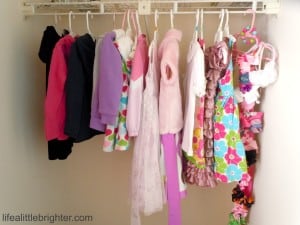 tiny closet (soon-to-be nook)
4. I bought these from decor steals, and since then have been trying to get them in as many food posts as possible. Adorable.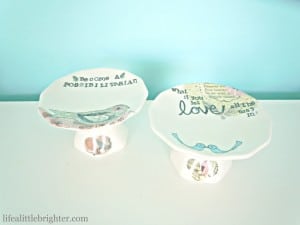 5. Found this tumblr via one of my favorite "mommy" bloggers, Dooce.com. Whether you're a mother or not, you should check out her blog. Hilarious. Her stories are so funny and interesting that I often email them to my husband, who is not a blog reader. Anyway, this tumblr is full of gorgeous nature photos. Scroll through, breath deep, and chill…. it's Friday:)
Linked up to: High Five for Friday @From My Grey Desk