Out of all the Pinterest DIY goodies I've found, this is the project I use the most. Like, every day of every week. That's a pretty good return on a Pinterest project.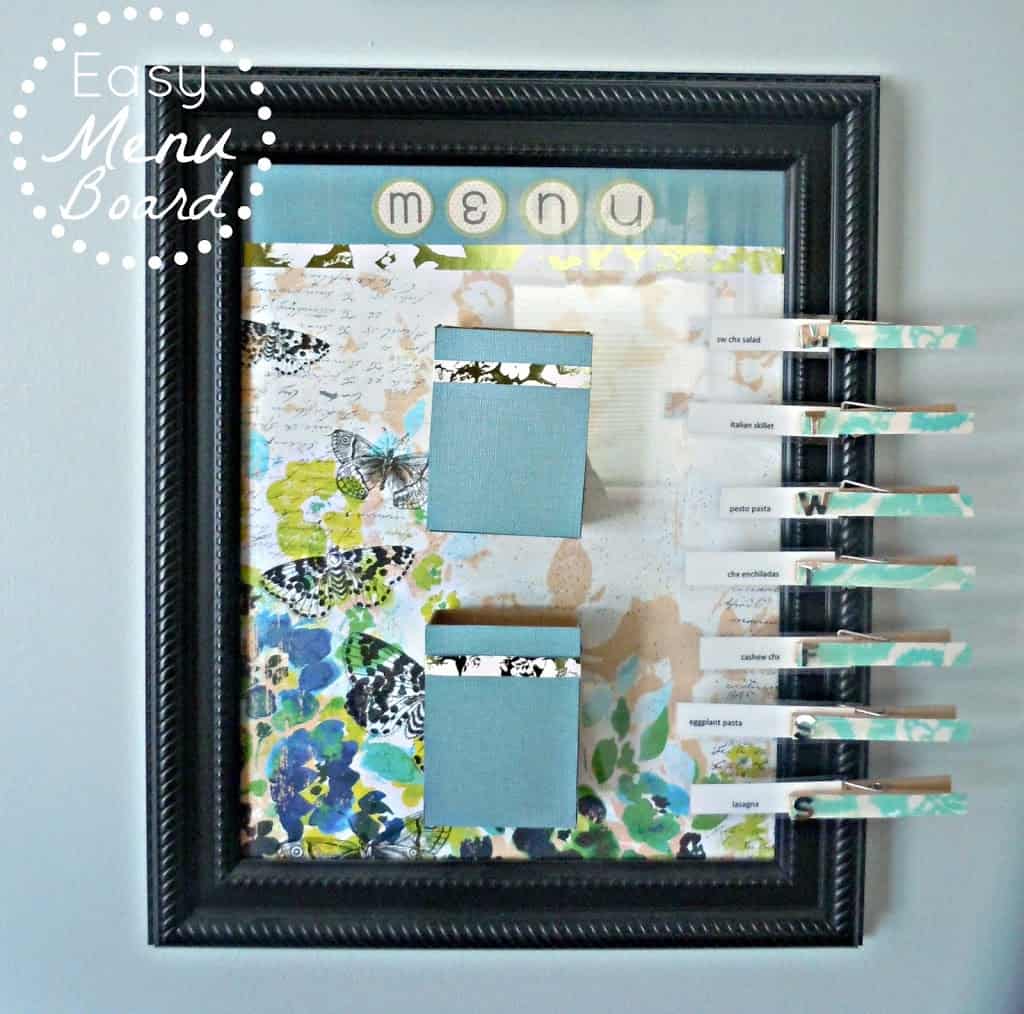 The idea is to keep your dinner ideas on slips of laminated paper in the top box. The dinner ideas you plan to cook that week are held by clothespins labeled with days of the week.
Once you use a dinner idea, you move it from the clothespins to the bottom box. Once the bottom box is filled, you start all over again, and move the ideas back to the top box.

Got it?
I started by using scrapbook paper to create the "picture" for the frame. I then covered crayon boxes (yep) with scrapbook paper and attached them to the frame with Velcro strips.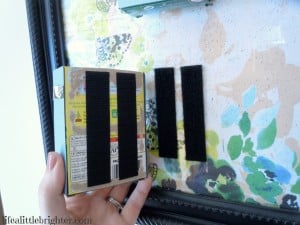 The back of the box looks a little beat-up because I originally attached them to the frame with hot glue. But it quickly became obviously that I needed a way to remove & reattach the boxes to the frame. It's pretty much impossible to use the boxes unless you can remove them.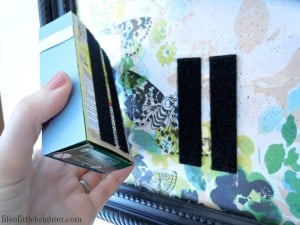 As you can see, you only need to cover the front & the sides of the box with decorative paper. You really can't see the rest of the box when it's on the frame.
If you want to be more thorough, you could tape up the seams on the bottom of the box, but I've never had problems with it falling open.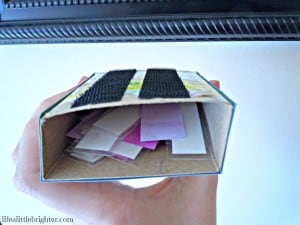 Yummy dinner ideas!
I highly recommend laminating the dinner ideas. If you want to add a menu item later, you can do what I did, and just cut up post-it notes. (Those are the purple slips of paper) If you laminate, just type the dinner ideas into Excel, (or heck, even Microsoft Word would work) then laminate the printed sheets and cut into strips.
For the clothespins, I attached scrapbook paper & Mod Podged it on. Then I added the day of the week letter and hot glued the clothespins to the frame.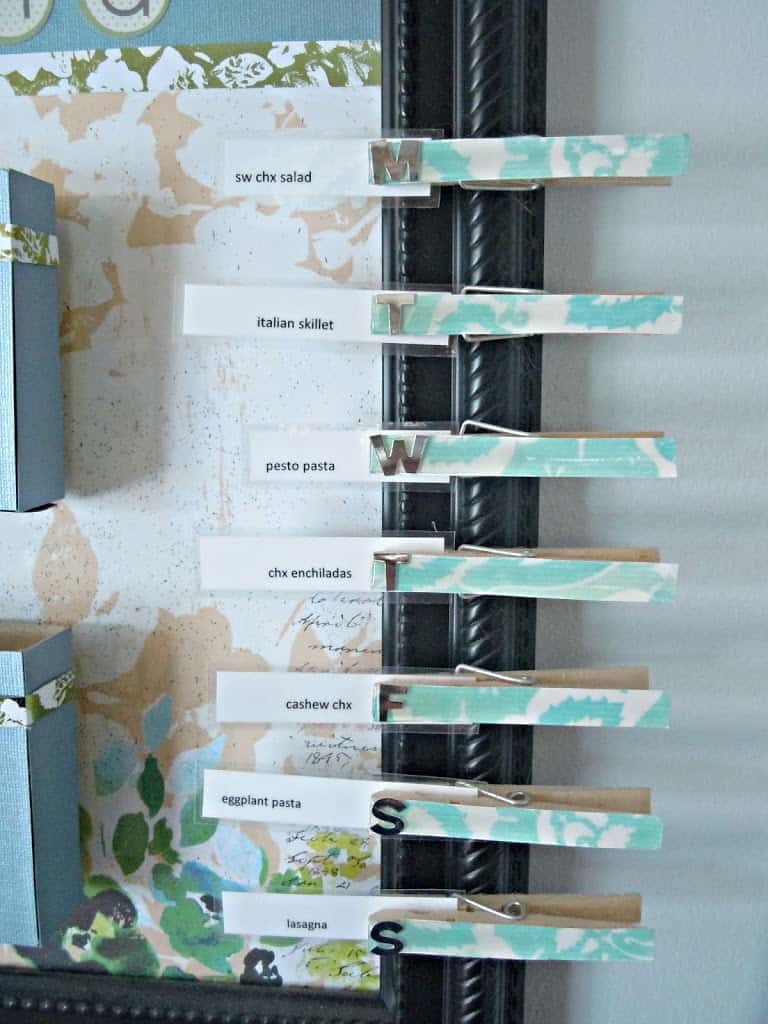 My husband really likes this system because instead of giving me a blank look when I ask him for dinner suggestions, he just grabs the top box (recipes we haven't had recently) and plucks out a couple of ideas. Nice!