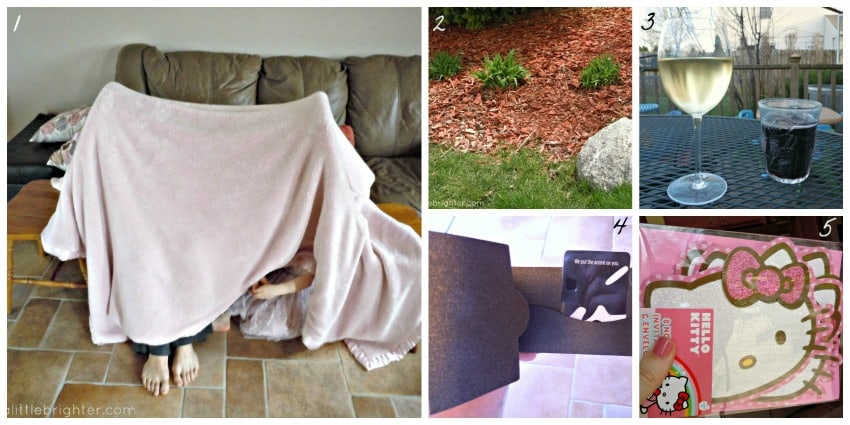 1.
Boo put on a princess dress and requested that Sean make her a castle fort.
The prince looks a little big for that castle:)

2.
FINALLY planting time in Chicago.
Last year, we fixed things on the inside of our house.
This year, it's all about the landscaping & curb appeal.

3.
Speaking of spring in the Chi, we enjoyed an after-dinner drink on the back patio.
His and her wines.

4.
Because he's awesome (or maybe because I whine about it so much), Sean got me a spa gift card as a thank you for being a single parent during tax season. Honestly, the fact that I get to see my husband and I'm not shoveling snow everyday is gift enough.

5.
The Boo turns four next month.
She may be a tomboy on the playground, but her taste in bday party themes screams GIRL.
How was YOUR week?
Linking up with Lauren for H54F!