Want a peek at the week?

HERE WE GO~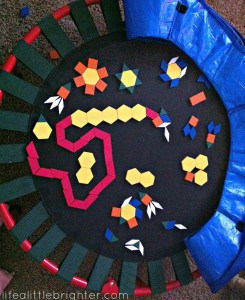 Sean and I found this display on A's trampoline one morning. We're fairly certain it's too advanced for her age, but who else would have done it? Are we not giving her enough credit? It was like finding a crop circle in the playroom.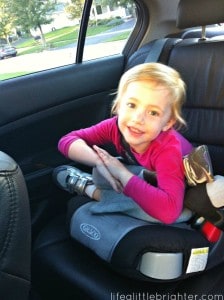 She was in the booster (duh) and bent forward, almost like she wanted a nap (I wish). I grabbed my iphone to take a photo because it was darn cute and she snapped up into this pose. SOMEONE is trained for the camera! And apparently doing choir on the side? What's with the arms?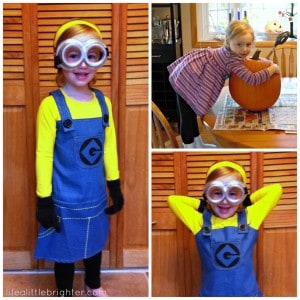 Yeah, yeah, this was last week. But hey, I edited these pictures this week…I'm sure that counts.

The cutest minion I ever did see. Oh, and the pumpkin hug was totally my idea, which you can tell because she looks both cute and intimidated. Smile! Bigger!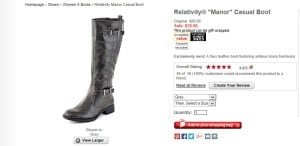 Needed some casual winter boots and VIOLA! found a old gift card to Carson's. Buying bargain boots worries me a little, since Chicago winters are so harsh, but these cute boots got good reviews.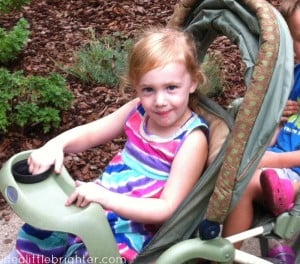 Who started eating vegetables all on her own?? THIS GIRL. At two, all she would eat was cereal. By three, she would choke down fruit. Yes, the stuff that tastes like sugar. And yes, I've tried smoothies. But recently (I think it's peer pressure) she willingly ate vegetables. Hallelujah.

Uhuh, my four year old is in a stroller. Not hers. My friend brought it on a trip to the park for her two year old, and by the end of the day, three kids were piled in it. Very safely, I assure you.
How was your week? Link it up!