Thanksgiving edition….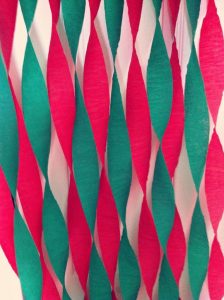 A sneak peek at the photos I took of my daughter for our Christmas card. It's kind of fun to come up with new picture ideas each year.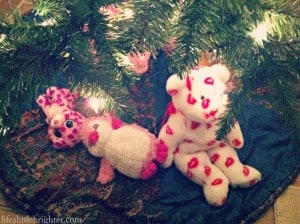 We put up the tree this week, and my daughter was sad that we didn't have any presents under it yet. So she brought down all of her stuffed animals and put them under the tree. Aren't four-year-olds just the cutest??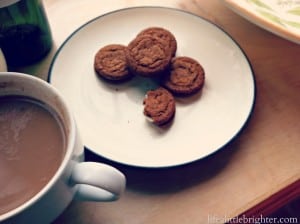 Sustenance for tree trimming: homemade mocha & gingerbread cheesecake sandwich cookies.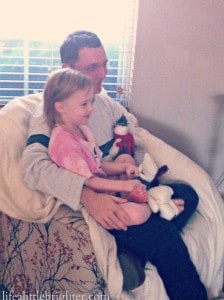 Watching the Thanksgiving Day parade with a cozy heating blanket and a few snowman friends. (apologies for the blurry iphone pic)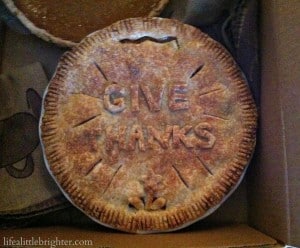 My sister-in-law Ashley made this apple pie. It had a melt-in-your-mouth crust, and it was the perfect end to a yummy holiday.

Hope you had a good one! Enjoy your weekend…. hopefully you get some time off for family..and a little time to yourself;)

See you next week!