Last year, we had a big, fat wreath I decked out with dollar store ornaments.
It was pretty cute… just one issue… it propped the outside door open.

Which drove my husband crazy…which drove me crazy.

So I set out to create a new decoration for our front door that we both would love.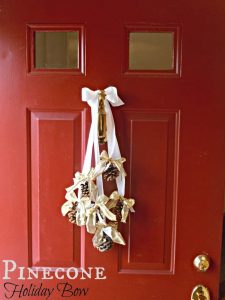 In addition to costing next to nothing, if you use the cinnamon-scented pine cones they sell everywhere this time of year, your guests are greeted with a homey, holiday scent.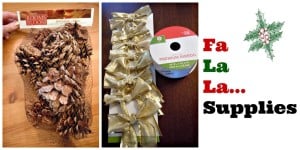 I wanted big, shiny, satin white ribbon to pop against my red door. You could use any color ribbons or bows to suit your color scheme.



Cut ribbon to desired length… remember to leave some room for the knots and vary the lengths a bit.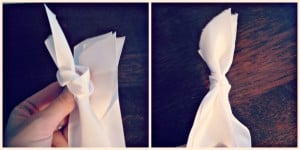 I quickly realized that if I knotted all the ribbon together, it would be too bulky. So I tied ONE knot, and slipped the rest of the ribbons in there. Ta-da!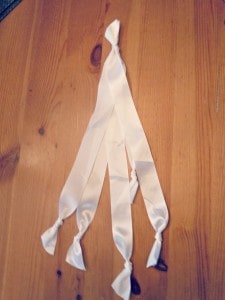 All tied up and ready to be decorated!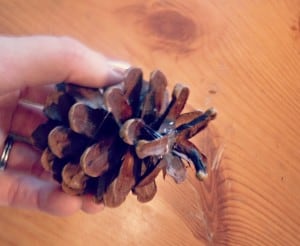 My friend, the glue gun…a dab at the top.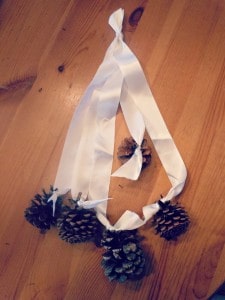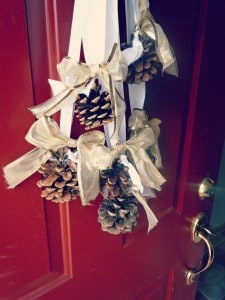 Looks classy on a front door, if I say so myself.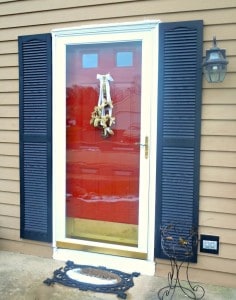 Have I convinced you yet? So easy, right??
What are you guys doing for outdoor holiday decorations?