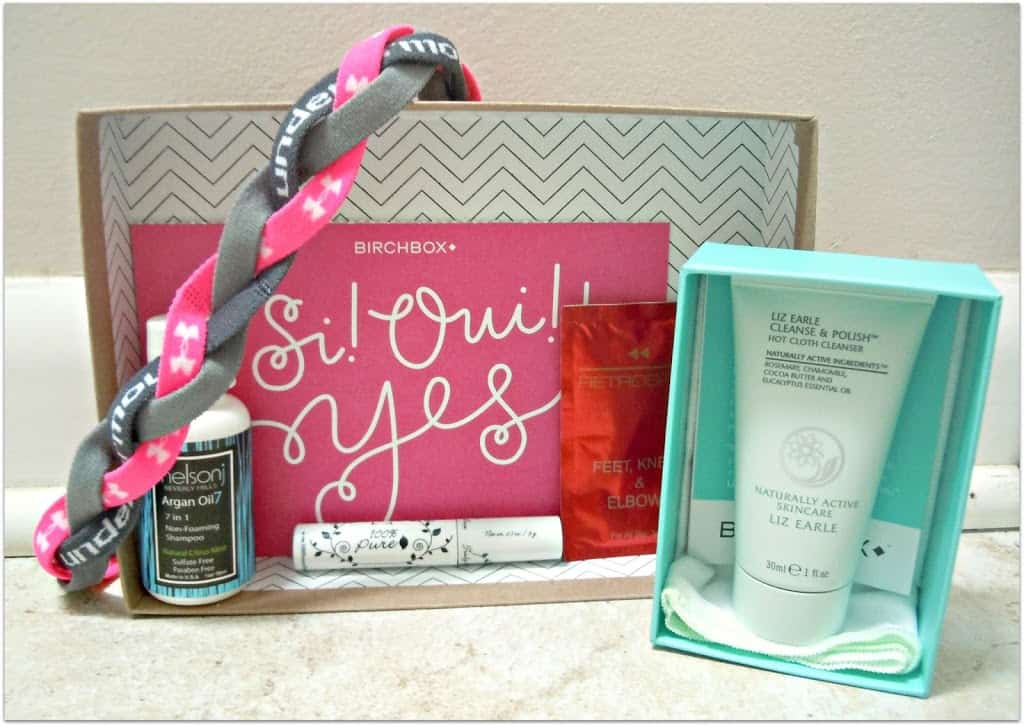 Birchbox Time!
I had scent issues with a couple of items this month, but I think it might be my preggo sensitivities. Take this review with a grain of salt, thanks much!
100% Pure Fruit Pigmented Mascara
I kept looking for a brand on this one. Yep, 100% pure is the brand. Nice mascara, works well. Lasts longer than many I've used.
Liz Earle Cleanse and Polish Hot Cloth Cleanser
This product came with a lot of pomp and circumstance. A special box? It's own cloth? Specific washing instructions? Woah. But, it was a nice cleanser, and made my skin feel extra soft. I'm not sure if the muslin cloth is better than a standard washcloth (my budget-friendly version of the Clarisonic), but we'll see. I did notice that it recommended "white-washing" (as in the washing machine) the cloth every 2-3 uses. That would be nearly everyday for me. Eh… does anyone really do that?

Nelson Beverly Hills Argan Oil 7 Non-Foaming Shampoo
You think you're not attached to foam in a shampoo, until you're in the shower and something feels off. I powered through that feeling, and skipped my conditioner. My hair is extra soft today, but the smell is a bit strong for me.

Retrospect Feet Knees & Elbows
Another strong scent. The lotion worked beautifully, but I'm not feeling the scent. Ginger, I think?

Under Armour Braided Mini Headbands
I must have a larger-than-average head, because this is the second headband Birchbox has sent me that just HURT. Which is a shame, because it's adorable. I passed it on to my sister-in-law. Anyone else have this issue??
For more info on Birchbox, check this out. It's one of my favorite little indulgences, and I highly recommend it!