I am a member of the Collective Bias® Social Fabric® Community. This shop has been compensated as part of a social shopper amplification for Collective Bias and its advertiser.
I've got another easy, weeknight meal for you guys today. And it's delicious.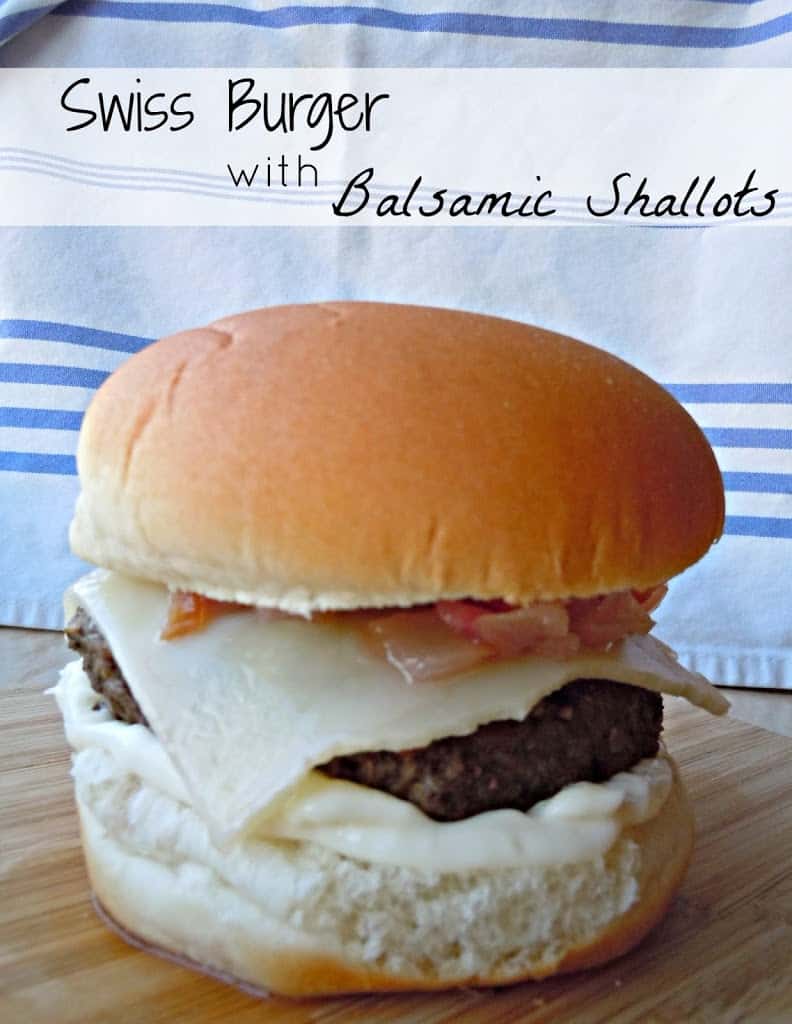 Get ready to #SayCheeseburger. The Swiss cheese just takes it over the top.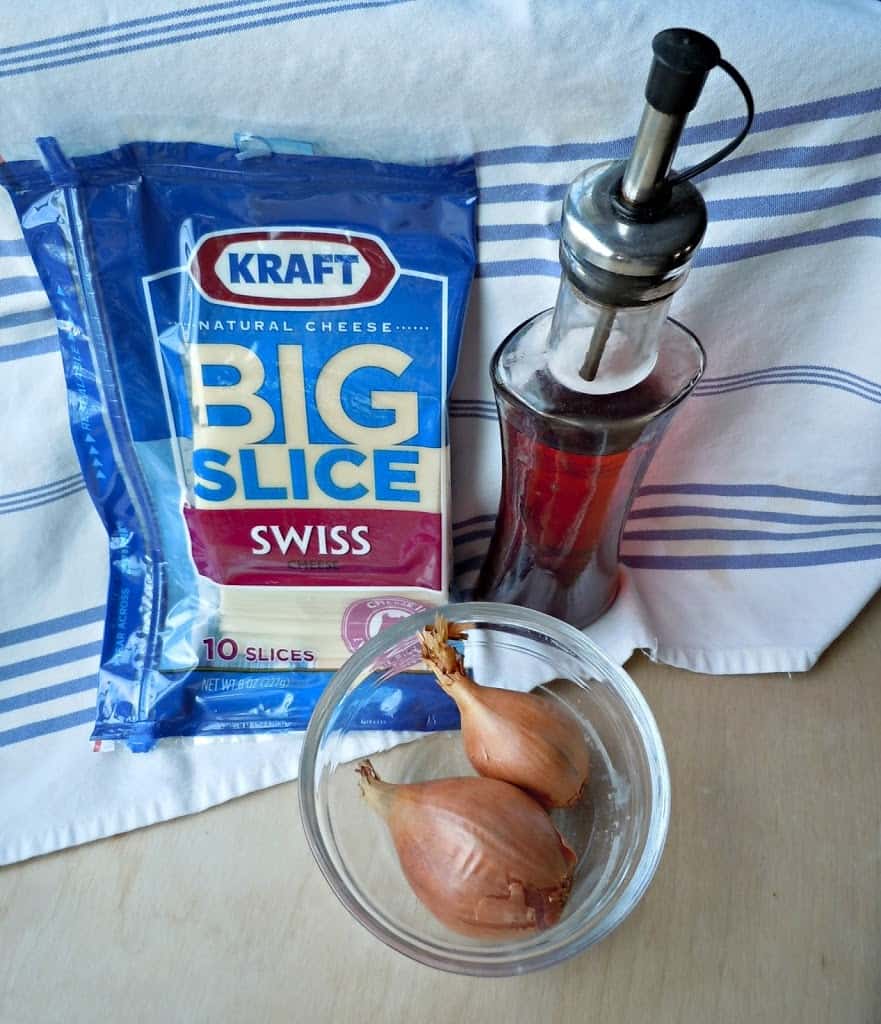 #CollectiveBias
I used Kraft Naturals Swiss Cheese and it was a perfect flavor complement to the shallots & vinegar. I snuck a couple slices while prepping, don't you?
See why this is a good weeknight meal? Basic ingredients, plenty of flavor.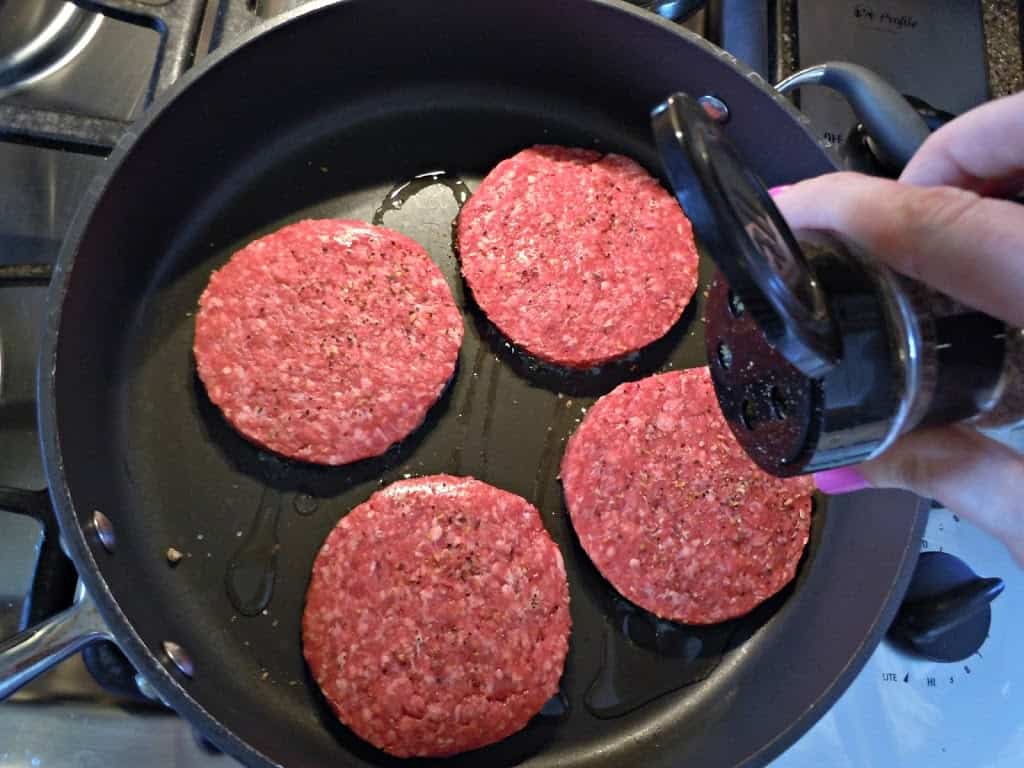 First, cook up those burgers. If you have a grilling pan, by all means, go for it.
I always add steak seasoning to my burgers.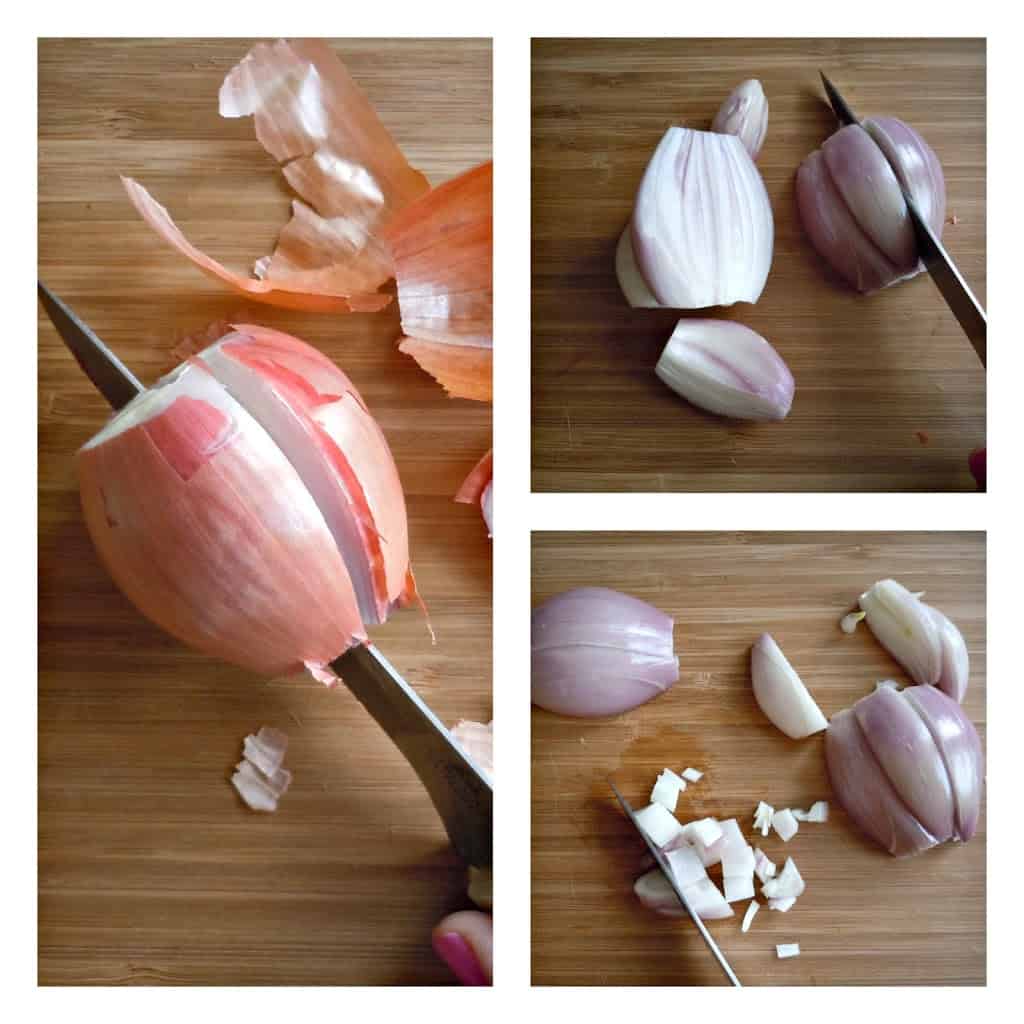 Next, chop up the shallots. I love using shallots in recipes. Cheap, easy to handle, and add so much flavor.
Cook up the shallots in a pan with some olive oil. Easy, easy. The kitchen really starts smelling good at this point.
Once the shallots are done, (see the brown bits at the top of the pan?) empty them into a bowl with 1/4 of a cup balsamic vinegar.
Let that soak up while you finish grilling.
And then you build the burger: mayo, burger, Swiss cheese, and shallots. So good!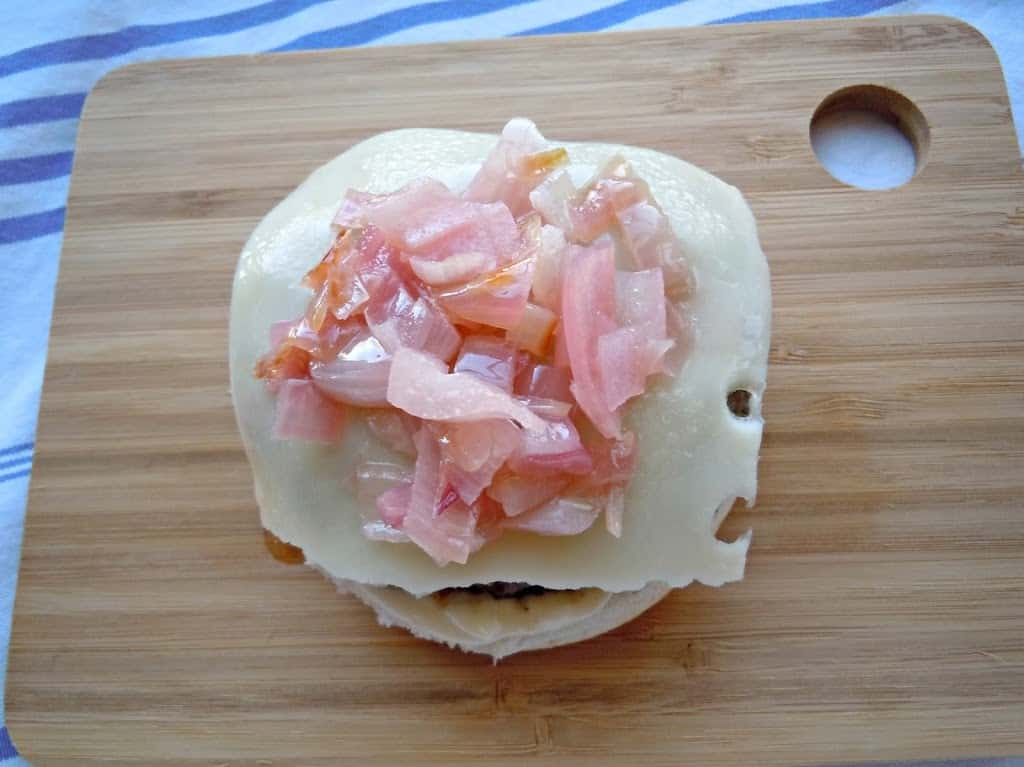 Can you see why this is one of our favorite easy dinners??
Swiss Burger with Balsamic Shallots
Serving: 4 burgers
2 Tablespoons olive oil, plus more for prepping the grill/skillet pan
2 teaspoons steak seasoning (a few shakes)
2 shallots, diced
1/4 cup balsamic vinegar
1lb ground beef chuck (or already-formed patties)
4 burger buns
Mayonnaise (to taste)
Directions:
Heat large skillet pan to medium and drizzle with olive oil. Add the burgers, and top with 1 teaspoon grill seasoning. Cook for 3-4 minutes, then flip the burgers. Top with more steak seasoning, and cook for another 3-4 minutes for medium-rare.
Meanwhile, heat 2 Tablespoons of olive oil in a pan on med-low heat. Add the shallots and cook, stirring often, until tender, 3-4 minutes. Stir in the vinegar and transfer to a bowl. Let shallots soak in the vinegar while the burgers finish cooking.
Once the burgers are done, serve on top of buns with mayo and a slice of Swiss cheese. Finally scoop shallots out of vinegar with a fork, and place on top of the Swiss cheese, finishing with the top bun.