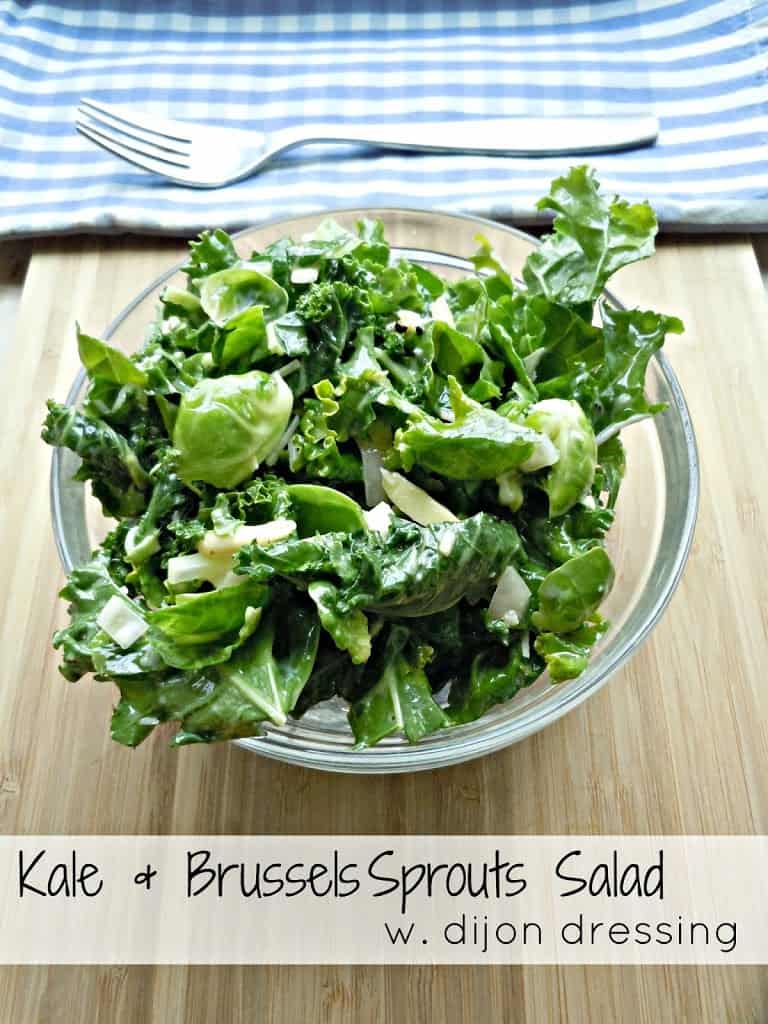 We officially got into "baby mode" this week. Piles of newborn laundry, painting the room, and searching frantically for all the pieces to the baby furniture.
It's been a miracle that we've managed to eat anything but take-out. This salad is one of my favorite warmer weather side dishes, and helps us to get more dark, leafy greens into our diet.
Plus it's darn tasty.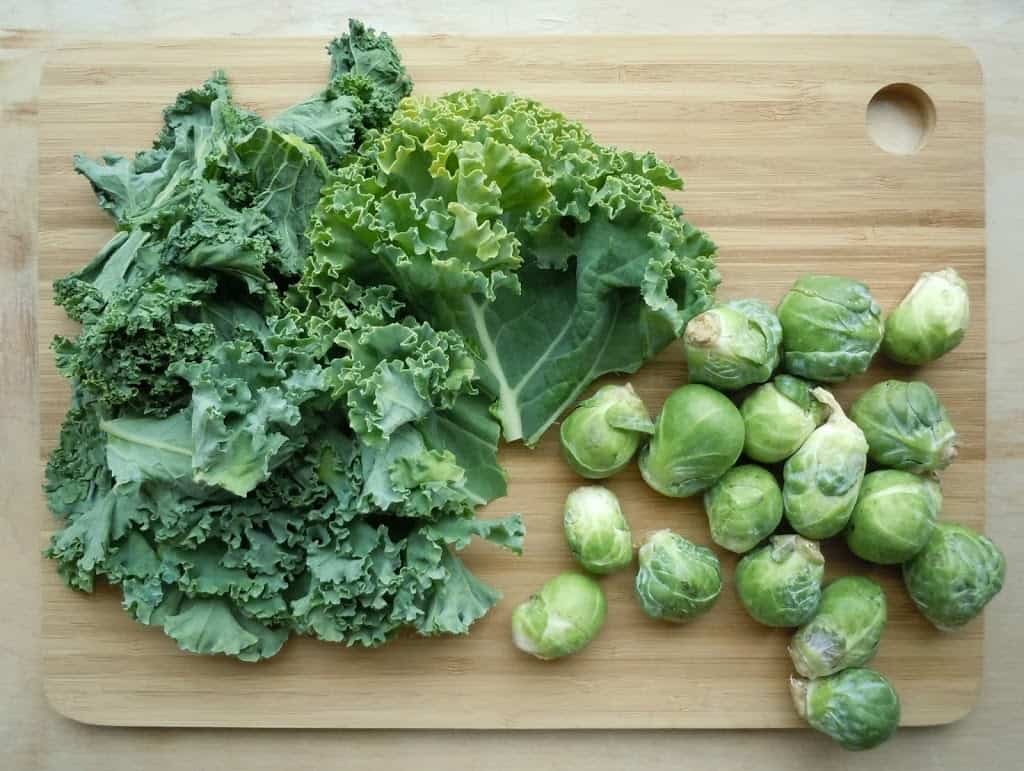 And answers the question, how do you eat kale? Besides smoothies and chips, of course.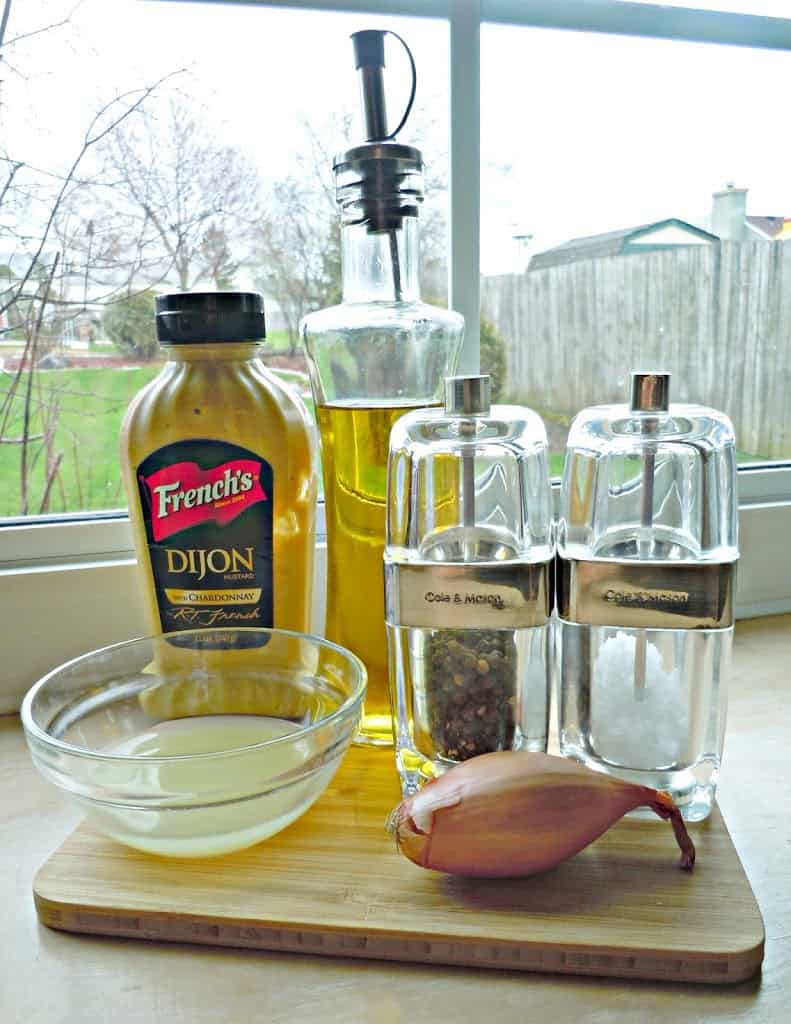 The dressing is awesome, you guys. Dijon mustard, olive oil, lemon juice, and chopped shallot.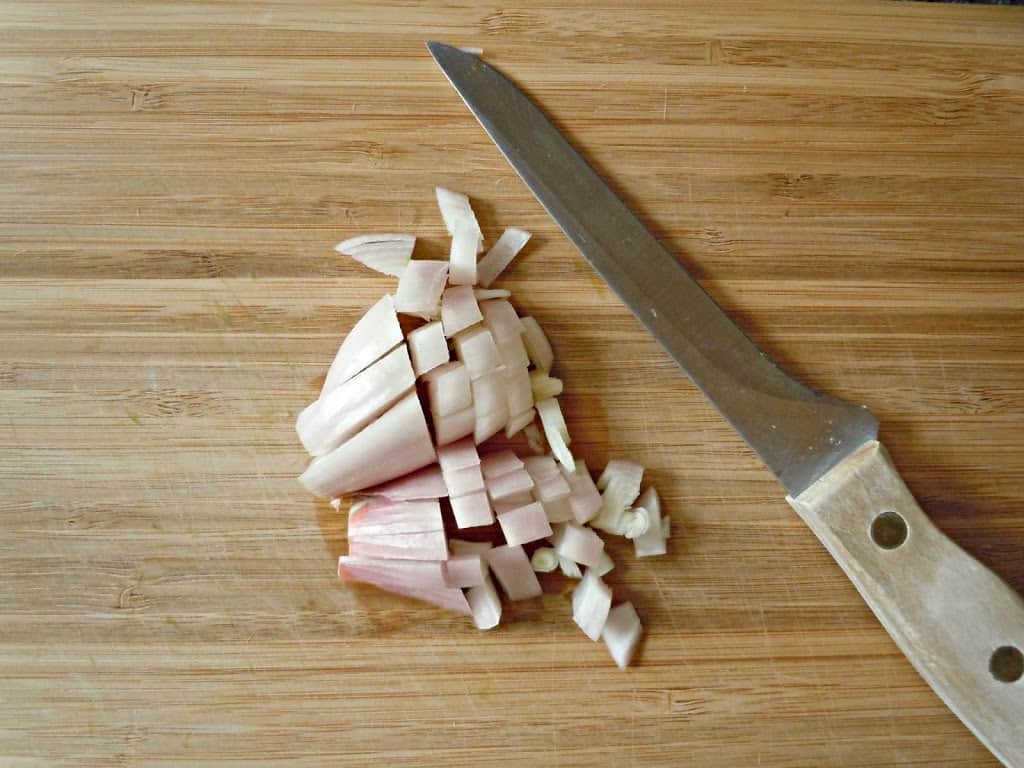 Shallots are just the best. Cheap, easy to prepare, and add so much flavor.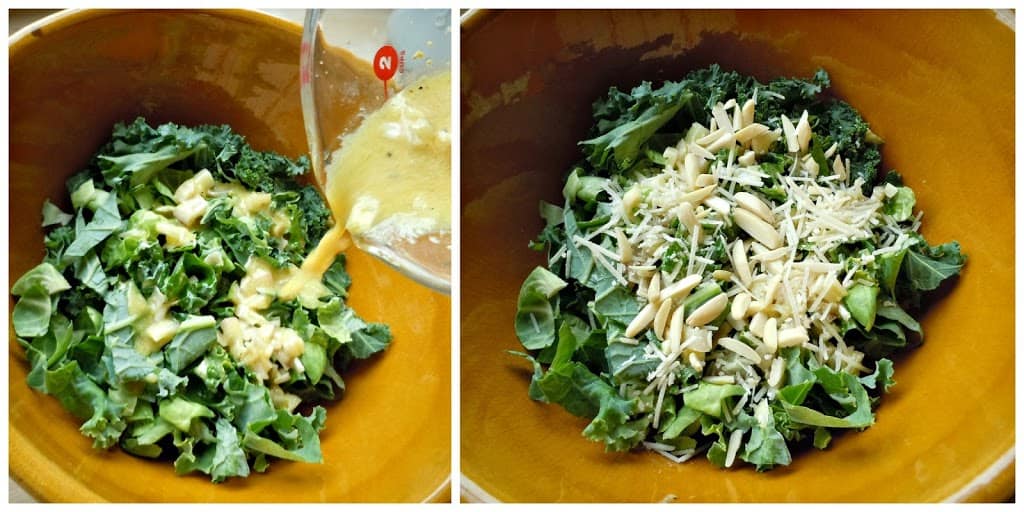 Chop up your greens, whisk up the dressing, and top with shredded parm & sliced almonds.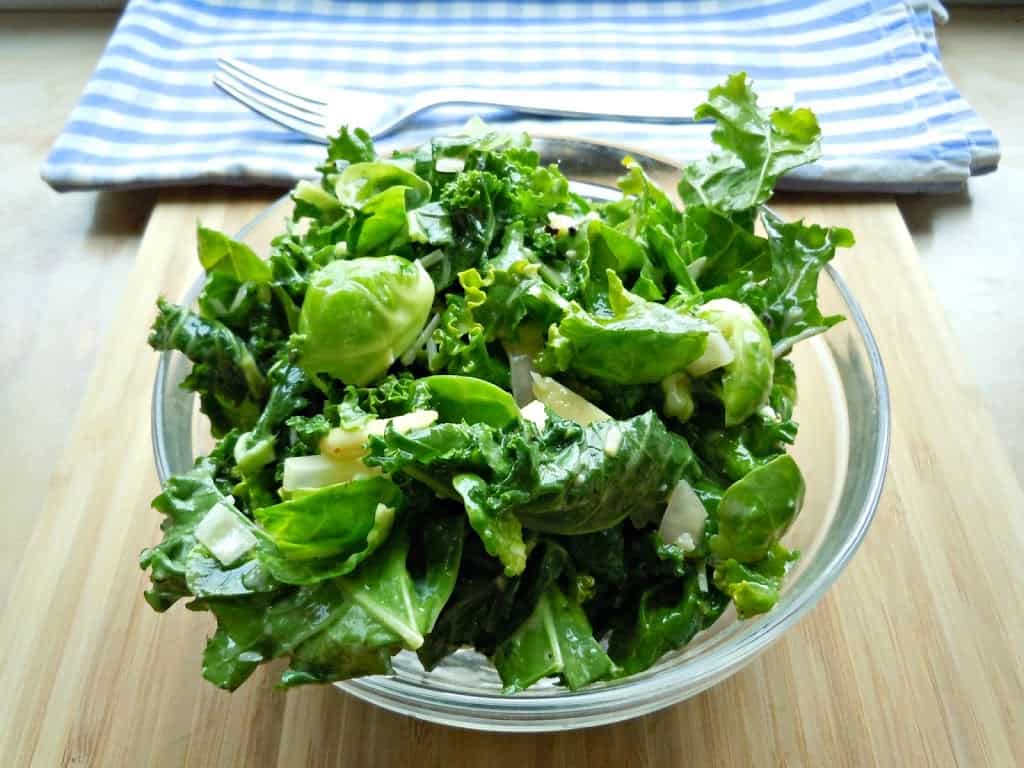 Really, it could be a main course. I love a good chopped-up salad, and this one is full of texture.
Wish us luck on getting our act together this week! Coming up on 37 weeks. I can't believe we'll be a family of four soon. I mean, that's a whole 'nother person…!
Kale & Brussels Sprouts Salad
serves 2
Ingredients:
bunch of kale, stems removed, leaves thinly sliced
about 20 raw brussels sprouts, trimmed and shredded with a knife
1/4 cup lemon juice
2 Tbsp Dijon mustard
1 tsp chopped shallot
1 garlic clove, finely grated
1/2 cup extra virgin olive oil
1/3 cup slivered almonds
1/2 cup grated Parmesan cheese
salt & pepper to taste
Directions:
1. In a small bowl, whisk together lemon juice, mustard, shallots, garlic, olive oil, salt & pepper.
2. In a larger bowl, mix together kale & brussels sprouts.
3. Pour dressing into kale mixture, add almonds & cheese, and toss to combine.