As my due date quickly approaches, I am feeling anticipation, excitement, and a bit of anxiety, like any other mother. My first daughter was a week late, and I'm hoping this baby will be a bit more timely.
To help me count down the days, and for a little bit of fun, I thought I'd try out some recipes that have a reputation for bringing on labor.
First up, Eggplant Parmesan, specifically the Eggplant Parmesan from Scalini's Restaurant.
(recipe below)
Apparently, the restaurant has over 300 pictures of babies that were born after the moms ate this magical parm. Their website is filled with testimonials of women who went into labor within 48 hours after having the dish. The coolest stories are the ones where the husband was heading off to serve in the army, and the moms wanted to have the baby beforehand. It's neat how that worked out for them.
Unfortunately, I will not be writing my testimonial, because two helpings and a week later, I am still pregnant. I will say that it was, hands down, the most delicious eggplant parmesan I have ever eaten. Possibly the best Italian dish ever, for me. It was that good. So give it a go, freeze some for after the baby (it makes a ton) and enjoy your dinner. Hope it works for you!
Tonight, I made Rachel Ray's "Chicken Curry in a Hurry". I adapted it a bit (can you find mince meat in grocery stores these days??), but it was still the general curry experience.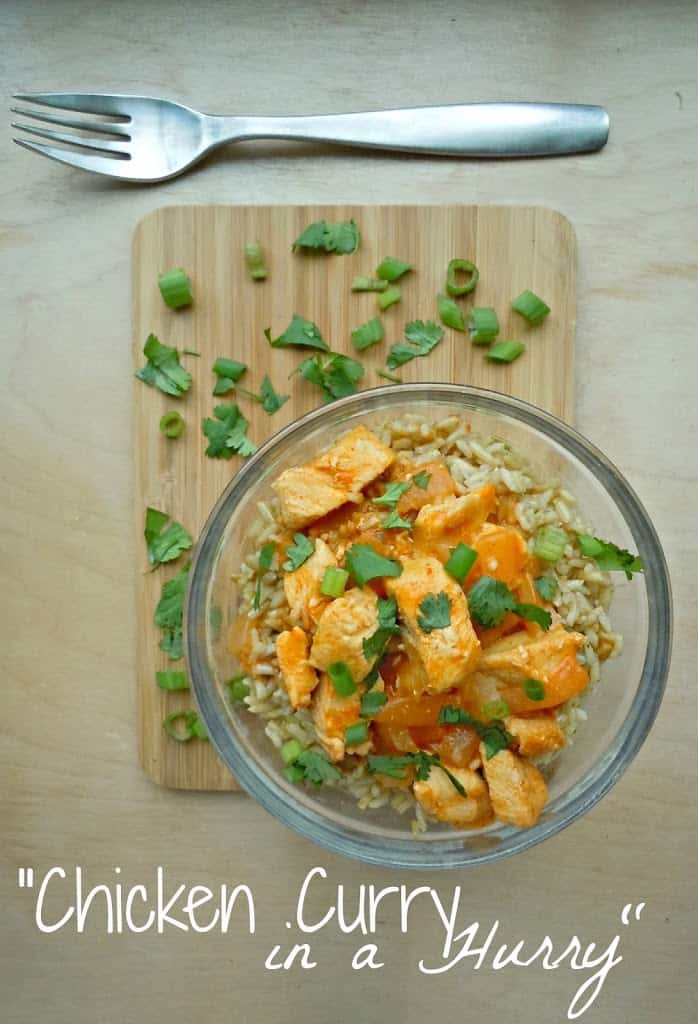 Much faster than the eggplant (I mean, hurry is in the title and all), and delicious as well. I'm not a huge fan of chicken, and I really liked this dish. Psst- use the instant Basmati rice, SO much quicker & easier.
I'll have to let you know if it does the trick!

Chicken Curry in a Hurry
Slightly Adapted from a Rachael Ray recipe
Ingredients:
For spicy rice:
1 teaspoon cumin spice
2 cups basmati rice, prepared according to package directions
3 tablespoons vegetable or canola oil, 3 turns of the pan
1 1/3 to 1 1/2 pounds chicken breast tenders, diced
2 to 4 cloves garlic, minced, mild to extra spicy
1 to 2 inches fresh ginger root, minced or grated, mild to extra spicy
1 large yellow skinned onion, peeled and chopped
1 can chicken broth, about 2 cups
2 tablespoons curry paste, mild or hot
Coarse salt
2 tablespoons flour
Toppings and garnishes, mix and match:
4 scallions, chopped
1 cup toasted coconut
1/2 cup sliced almonds or Spanish peanuts
1 cup prepared mango chutney
1 /4 cup finely chopped cilantro leaves
Directions:
Prepare rice to package directions. For spicy rice, toast cumin in the bottom of a medium saucepan in 1 tablespoon of extra-virgin olive oil. When you can smell seasonings, add water and prepare rice as directed.
Heat 2 tablespoons of extra-virgin olive oil in a large, deep nonstick skillet over medium high heat. Add chicken and lightly brown. Remove chicken. To same pan, add garlic, ginger and onions and saute together for 3 to 5 minutes. Add flour and cook 1 to 2 minutes. Add chicken broth to the pan and bring to a bubble. Add curry paste and reduce heat to medium low. Add chicken pieces back to the pan. Taste and add a little salt, if you feel it necessary. Simmer curry 5 to 10 minutes.
Assemble your toppings in small dishes. Serve curry in shallow bowls with scoops of rice or spiced Basmati. Garnish with any or all of your toppings.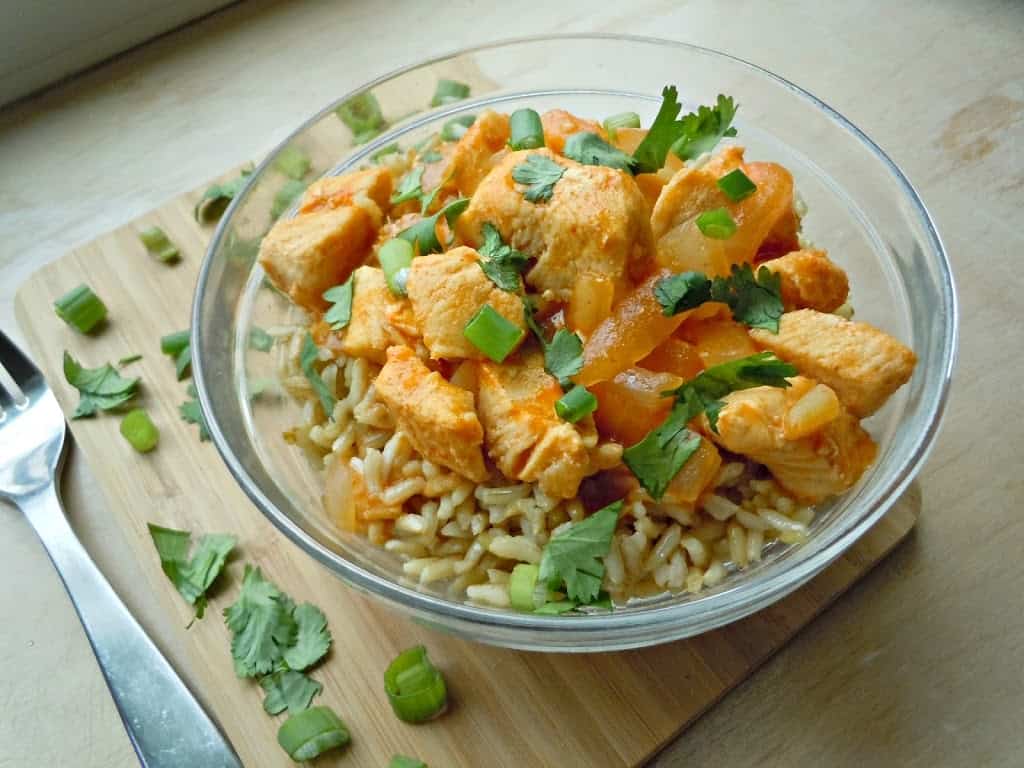 Scalini's Eggplant Parmesan


4 cups fine Italian bread crumbs, seasoned
8 cups of marinara sauce*
1/2 cup of grated Romano cheese
1/2 cup of grated Parmesan cheese
1/2 lbs of Mozzarella cheese shredded
Directions:
1. After you wash the eggplant, slice them into 1/4 inch
thick slices. You may choose to peel the eggplant
before you slice it, however you may want to leave the
skin on since the skin contains a lot of vitamins.
2. Place the eggplant slices on a layer of paper towels
and sprinkle with a little salt, then cover with another
layer of paper towels and hold it down with something
heavy. This will drain the excess moisture. Let them
3. Working with one slice of eggplant at a time, dust
with flour, then dip in beaten eggs, then coat well with
bread crumbs. Saute' in preheated olive oil on both
sides until golden brown.
4. In baking dish, alternate layers of marinara sauce, egg
plant slices, ricotta, parmesan, and romano cheeses,
until you fill the baking dish about an 1/8 inch from
the top. Cover with shredded mozzarella cheese and
bake for 25 minutes in 375 degree oven. Let set for 10
minutes before serving


* Scalini's Marinara Sauce
2 tablespoons of chopped garlic
3 tablespoons of olive oil
8 cups chopped tomatoes (fresh or canned)
1/2 cup of fresh chopped parsley
1 teaspoon of crushed red pepper
1/8 cup of fresh chopped sweet basil
One teaspoon black pepper
1. Lightly saute the onions in olive oil in large pot for a
2. Add garlic and saute' another minute.
3. Add tomatoes and bring sauce to boil, then turn heat
4. Add remaining ingredients, stir, cover and let
simmer for one hour, stirring occasionally