I felt, let's say, neutral about the process of being pregnant. I was excited to be pregnant, of course, but those nine months are not easy. I was ready for it to be over in May. As I patiently waited for my fashionably-late daughter, I made mental notes of things I couldn't wait to do once the pregnancy was over.
9. Go out in public without being a spectacle. Pregnant ladies, you hear me on this? Especially in the ninth month….
8. Have a glass of wine/Cup of coffee
7. Wear normal clothes again. Or, at the very least, fit better into my maternity clothes.
6. Drive on a bumpy road without waves of Braxton Hicks.
5. Eating smaller portions. This kid was hungry in utero.
4. Sleep/Lay on my stomach. It was so hard to get on the ground (comfortably) and play with my five-year-old.
3. Give myself a pedi… heck, trim my toenails at all.
2. See my older daughter's reaction to the new baby.
1. And best of all, meet my daughter!
On that note–today, nearly three weeks after having my daughter, I thought I'd share some less formal shots of her. (Read: iphone pictures) Enjoy!
A little bloggy photo album….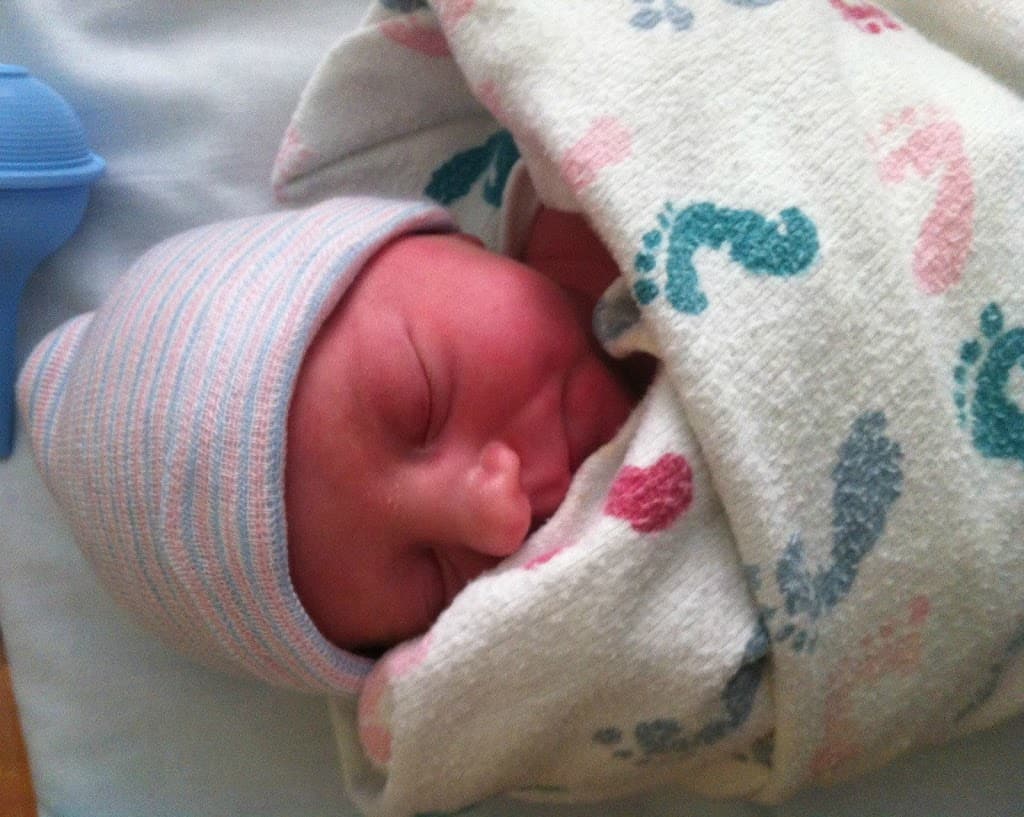 She did a lot of this in the hospital. It was mildly shocking, since my first daughter didn't sleep for the first three months of her life (only slight exaggeration). Oh, and those nurses? Master swaddlers. She just looks so comfortable here.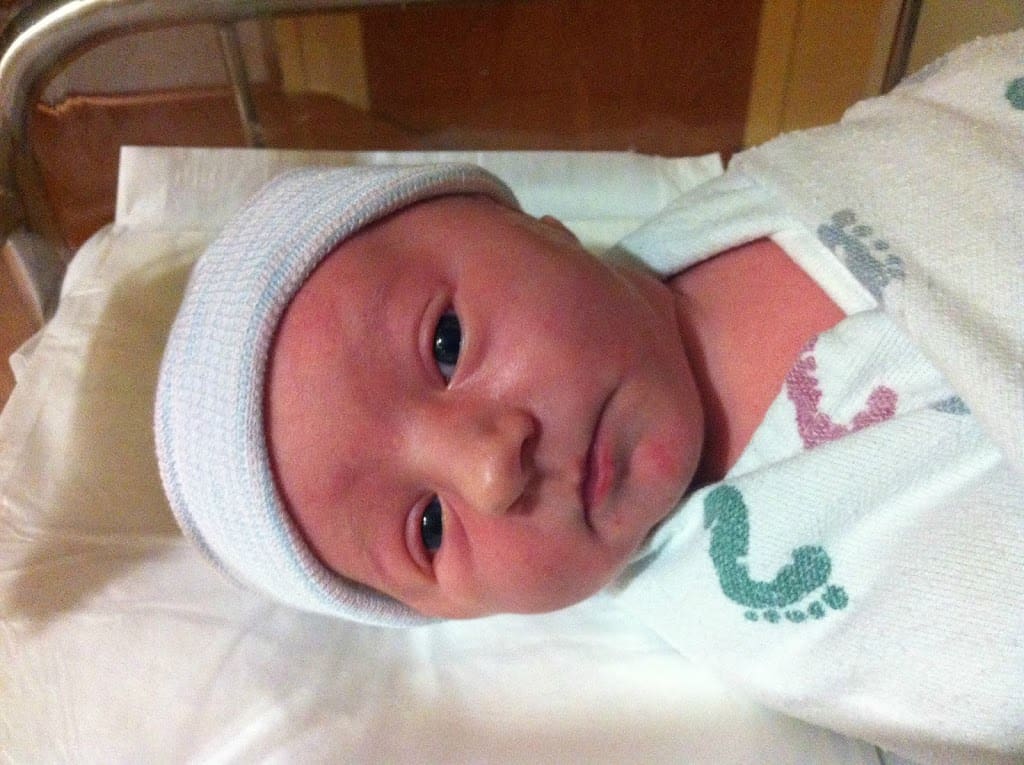 Whenever she would open her eyes, I took a million pictures. She was so chill!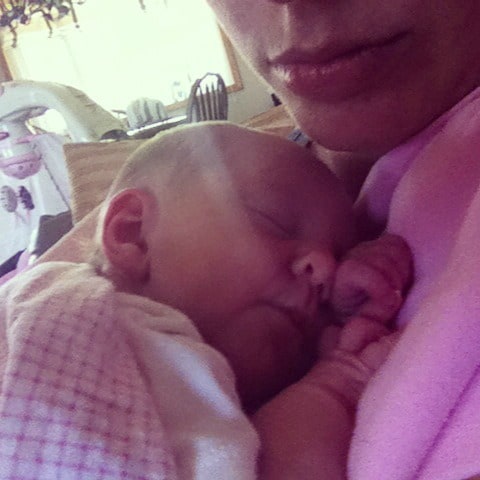 Sweet as can be.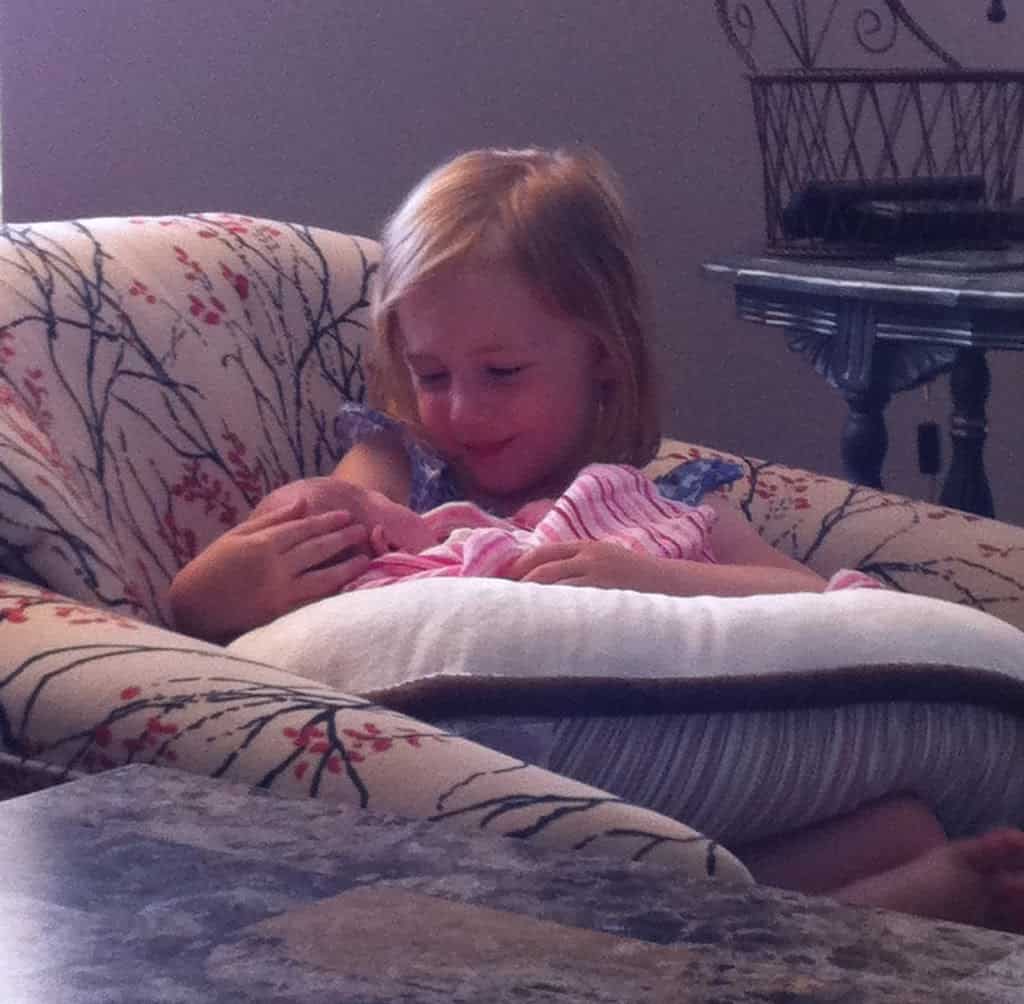 A little bonding time with her sister. A didn't know I was taking the picture, which makes it that much cuter.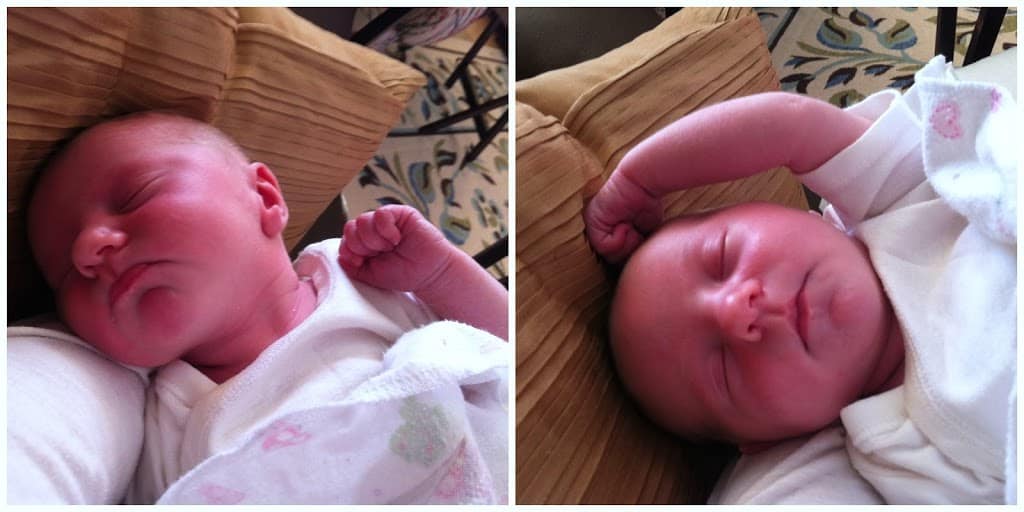 This girl makes THE funniest faces, especially after eating. And she is constantly stretching… throwing her little fists into the air.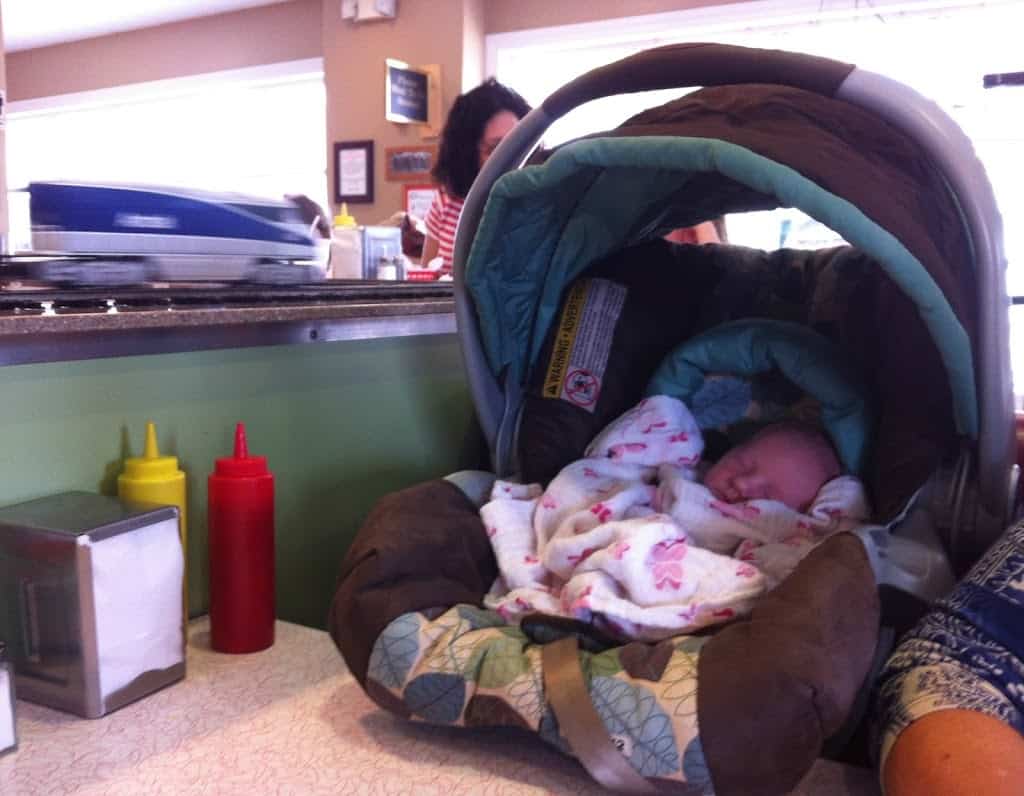 They say that the second child will sleep through anything… how about a kiddie restaurant where a noisy train delivers your meal? Ehhhh not so impressed.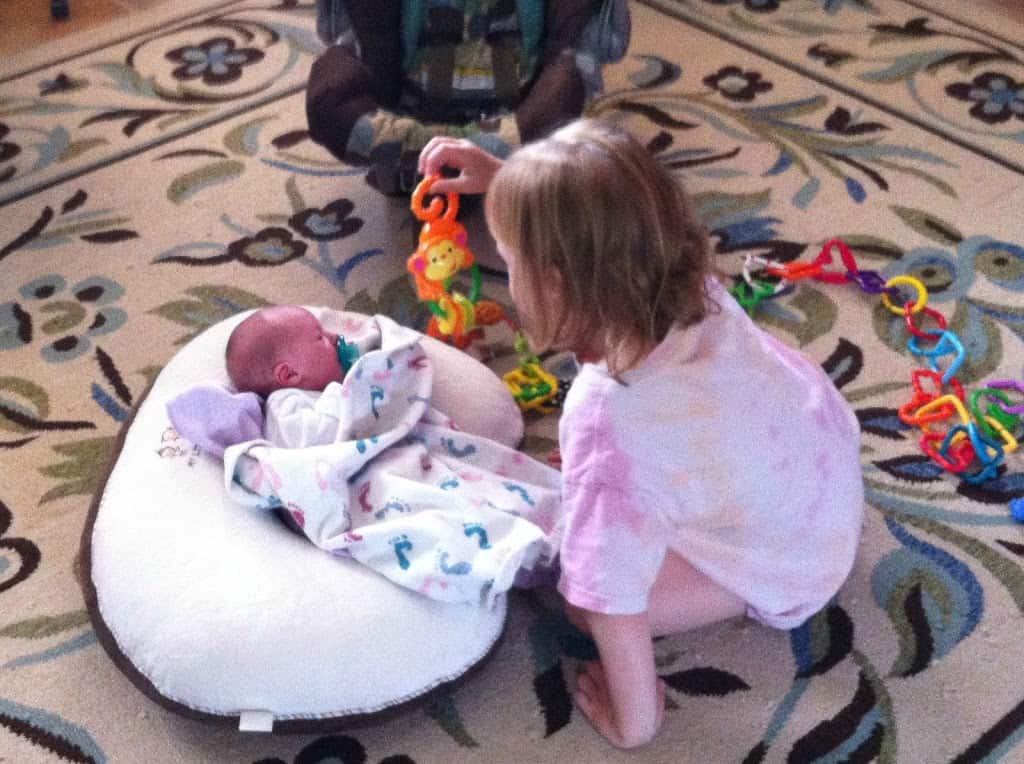 The first time they "played" together. I keep telling A that her sister will get older, and more fun;)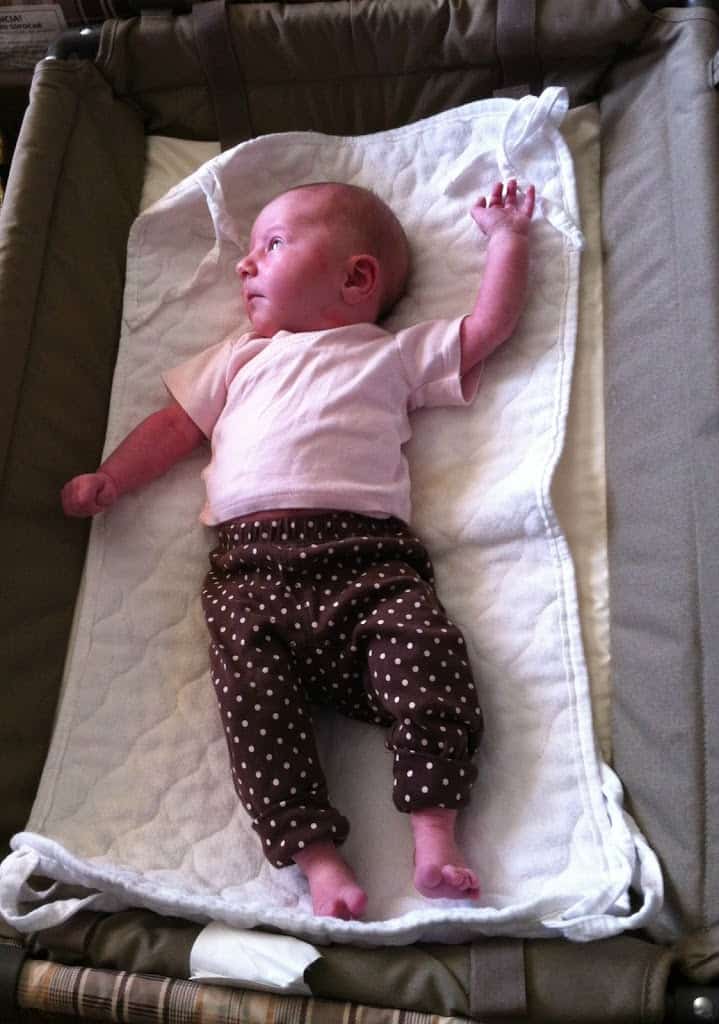 B's favorite activity (other than sleeping and eating) is to stare out the window. The bassinette in her pack n-play (which I'm currently using as a changing table) is the perfect height for window watching. She's more comfortable in this spot than anywhere else in the house. Another outdoor kid, perhaps??
That's the highlights for now! Thanks for letting me brag a little…. more to come on Five for Friday.