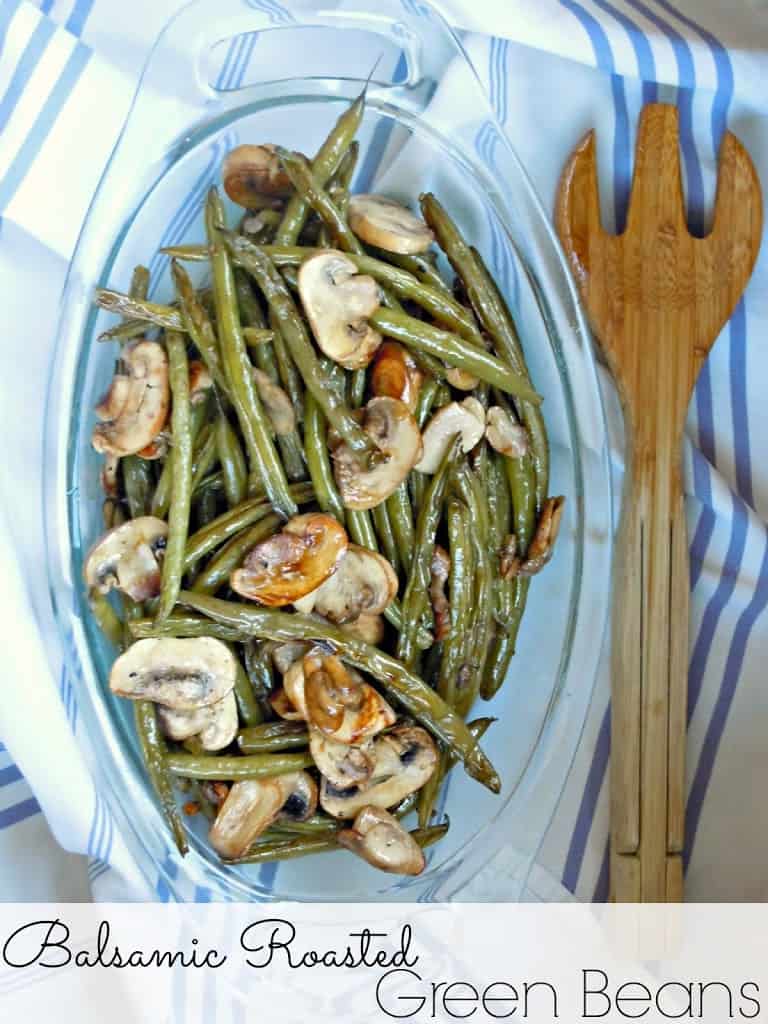 Fun fact: I usually top these with Parmesan after they come out of the oven, hence the parm in my ingredients picture: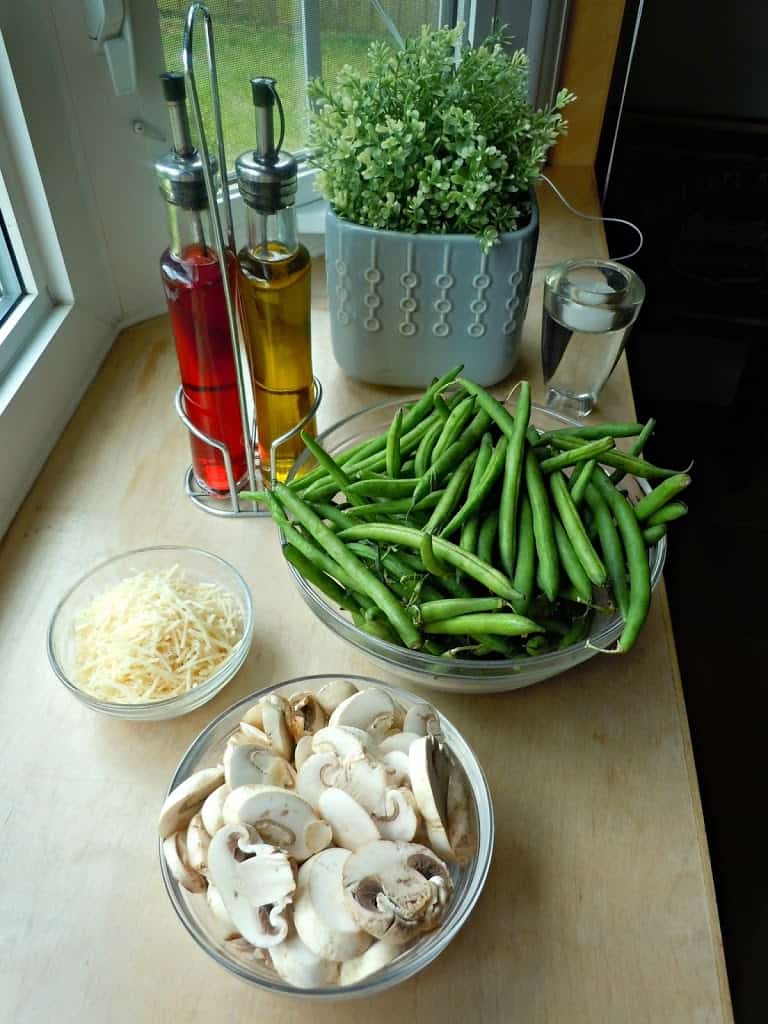 Buuuuuuut, I made this dish for an "end-of-summer" neighborhood BBQ and as I was rushing out of the house, totally forgot to top it with the cheese. So when you make this—which you must, because it is delicious AND so easy—add some parm on top, ok?

I'm not going to pretend that I'm happy about summer ending. Sure it's been a rainforest around here (90's and muggy) but I prefer that over the "Chiberia 2.0" that we're supposed to get this winter.
However, I am excited about all the changes in our lives lately. My little Bree is turning three months old, and is such a doll. Alyssa starts Kindy tomorrow and is thrilled. (we'll see how long that lasts!) Plus, a school schedule means everybody gets back into a better routine.
I'm going to make time for exercising, work on a more regular basis, and just try to take better care of myself. Less summer cocktails and late bedtimes, you know.
Another big change this fall is that Alyssa joined a soccer team. After hearing the schedule, it really set in that our lives are going to become a lot more school-centric. I'm trading play-dates for team sports. It's crazy…. even when your baby is born, and you know that someday they'll be a big kid with their own plans and schedules, it still surprises you.
And I'm going to stop before I get ahead of myself here. I'll just do what I do when coping with big life changes: chat with girlfriends, make lots of lists, cry/whine to Sean (if necessary), and try to eat healthier.
This side dish is a great start….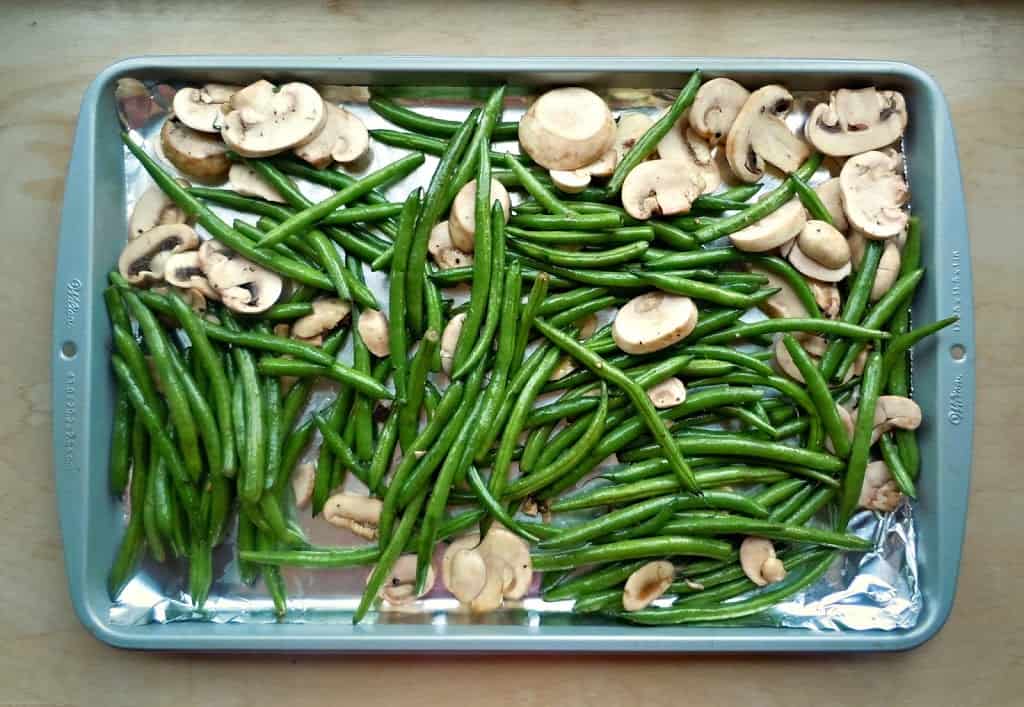 And don't forget the parm, yo.

Balsamic Roasted Green Beans
Ingredients:
12 oz green beans, trimmed
6 oz., mushrooms, sliced
2 tsp olive oil
2 tsp balsamic vinegar
kosher salt + fresh cracked pepper to taste
1 1/2 tbsp shredded parmesan
Directions:
1. Preheat the oven to 425°F. Line a baking sheet with aluminum for easy clean-up.
2. Put green beans & mushrooms into a gallon baggie.
3. Add oil, vinegar, salt, & pepper to bag.
4. Seal bag and shake to evenly coat green beans and mushrooms.
5. Empty bag onto cookie sheet, spread out evenly.
6. Bake 10 minutes, shake the pan to turn; bake 5 additional minutes. Remove from the oven and sprinkle with grated cheese.