This shop has been compensated by Collective Bias, Inc. and its advertiser. All opinions are mine alone. #SparklySavings #CollectiveBias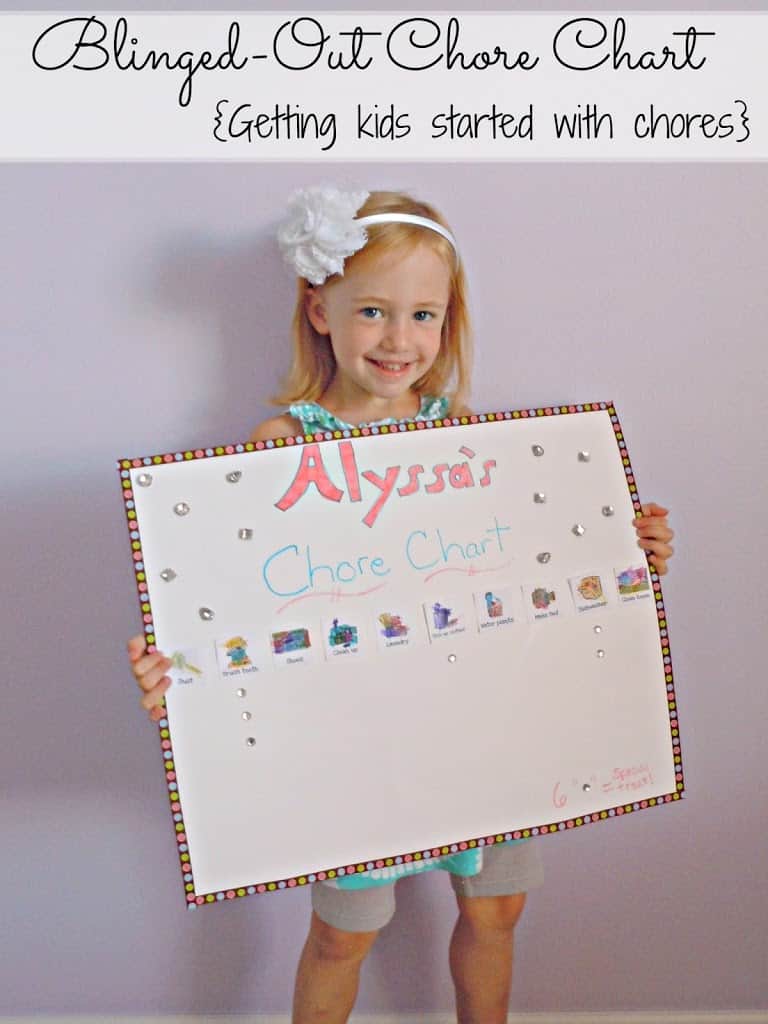 I remember when Alyssa was younger (maybe 2) and starting to get a mind of her own, I asked my friend, who had older children, how to start with time-outs. Her advice? You just start.
I'm learning that chores are kind of the same thing. She's been interested in helping Mommy from a young age, but she's just now starting to master chores. As in, things look better after she done than they did before.
I was just reading, on one of her handouts from Kindergarten, that kids her age are naturally eager to please the adults in their lives and enjoy helping out whenever they are allowed.
Hey, might as well take advantage. (In the best way possible!)
I have a few basics on her chore chart; cleaning her room, brushing her teeth, but probably her favorite chore is unloading the dishwasher.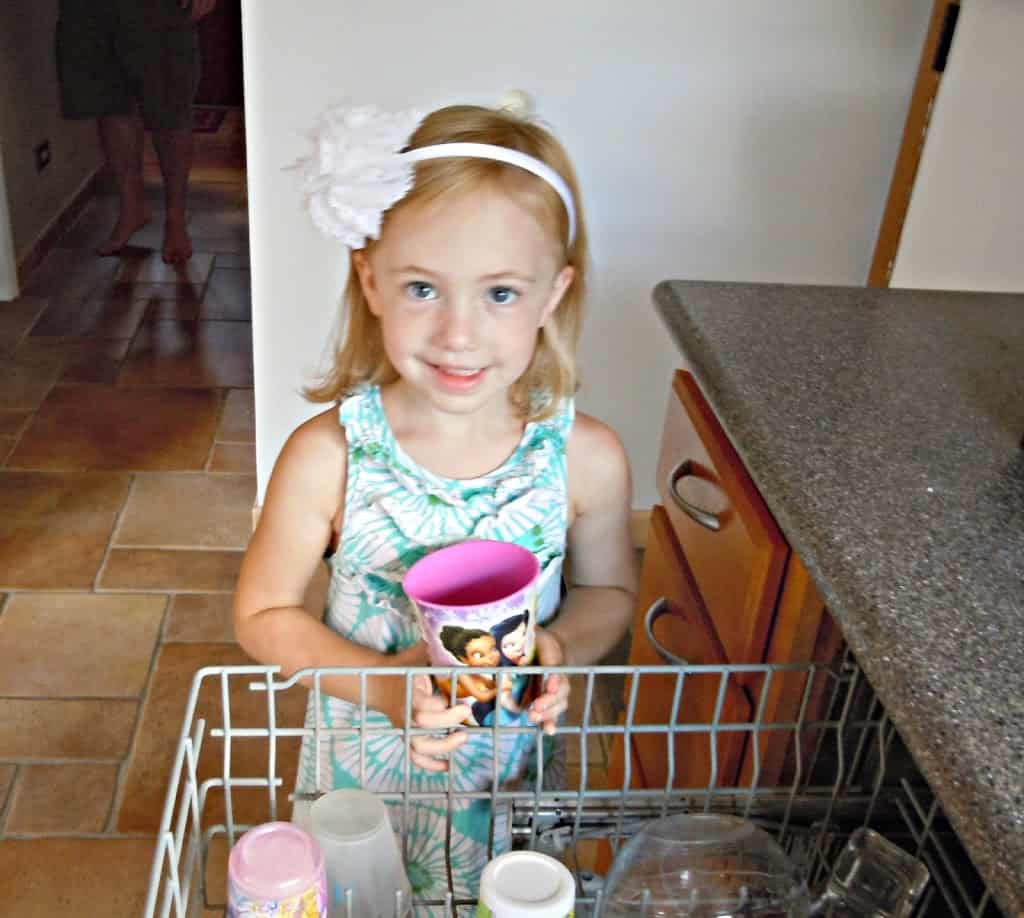 She likes putting all the kitchen items back in their assigned spots. I think it makes her feel like a big girl to handle that task all on her own, and know where everything goes. I usually load it up, because no one is messing with Mama's dishwasher system. Right??
I enjoy my dishwasher so much more now that I use Finish dishwasher detergent. For real.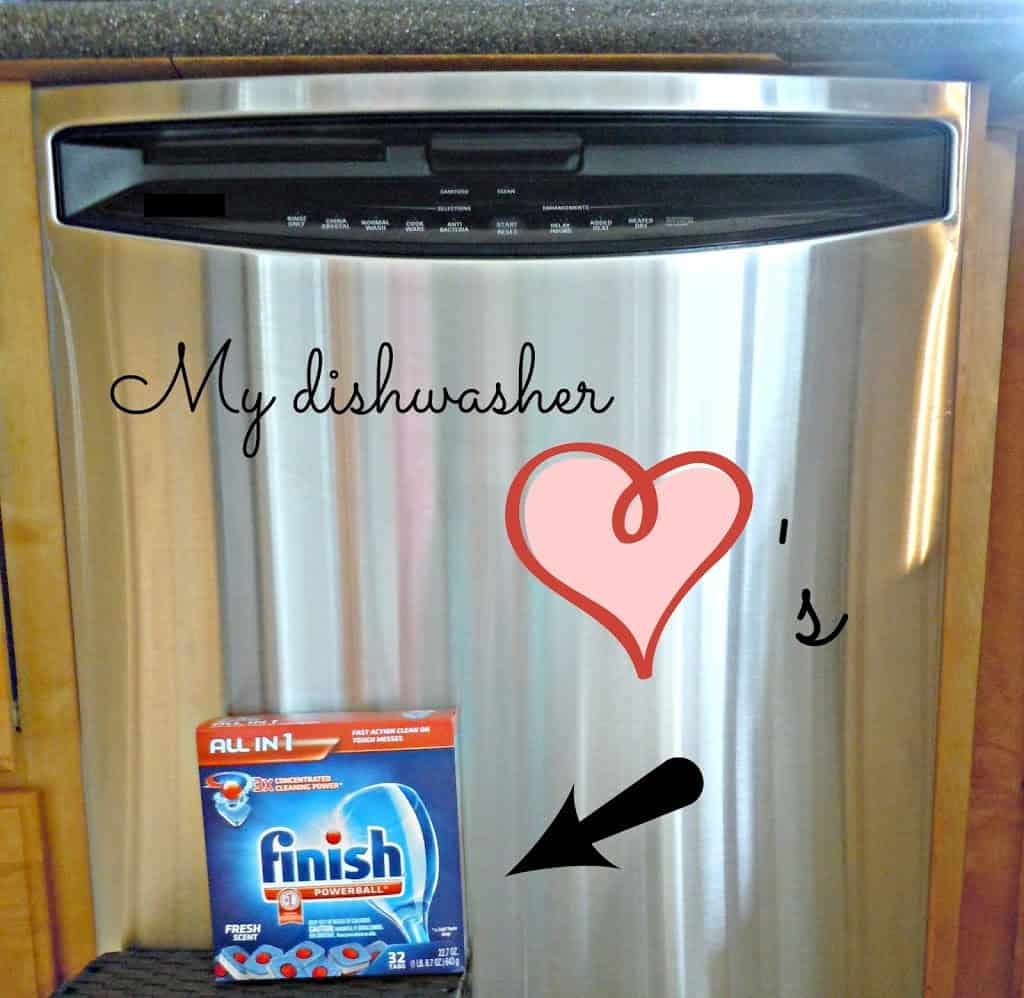 I have never had cleaner dishes than when I switched to this brand. I love popping the little tablet into the dishwasher, and knowing it can handle the hard water running through our pipes. Bonus, it's also friendly on the wallet… especially with this coupon: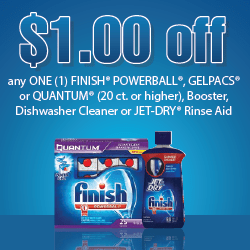 Walmart has a Rollback for the product going until October that can be paired with a coupon for amazing savings.
I know I'll be taking advantage. The Rinse Aid is pretty awesome too. Honestly, I can't say enough about how much better our dishwasher performs with Finish.

…which makes it easier for me to leave the unloading to Alyssa. I don't have to check every dish to see if it's clean anymore. You know what I'm talking about?? Scraping away little food bits that got stuck to your dishes in the drying cycle? Gross. No thanks.

Other chores that I'm trusting to my big girl?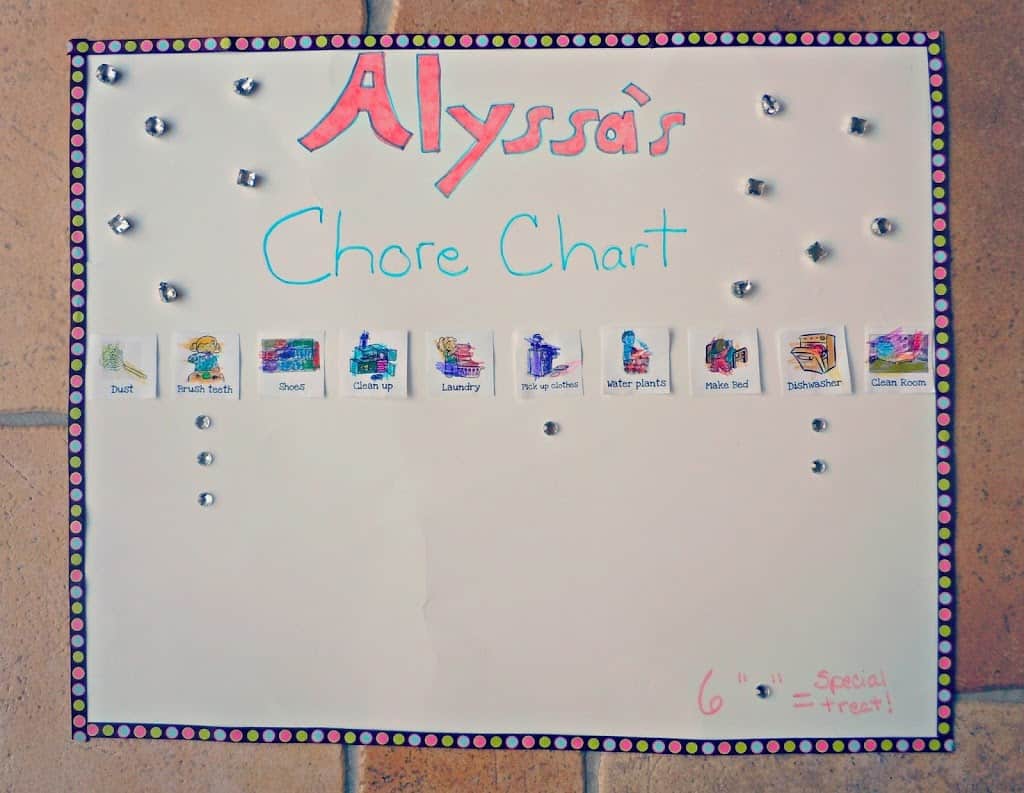 Dusting, putting away shoes & clothes, helping to water the plants, and make her bed.

By make her bed, I mean lay her comforter and pillow on top of the bed. I'm not looking for perfection at this stage.

But, it's a learning process, and I'm so glad I started. Being a former teacher, I love the idea of positive reinforcement. Alyssa loves sticking the rhinestones to her chart and taking ownership of some jobs around the house.

For the "blinged-out chore chart", I added glue dots to rhinestones, so they can be removed and reused over and over again. I also stuck the chore pictures (colored by Alyssa!) on with glue dots, so I can switch them out whenever I want to change up the plan. Basically, it's totally adjustable to your kid.

Special treats? Maybe it's a tv show or getting to pick a family activity. Or maybe it's an actual treat, as in food. Totally up to you. It's all about what motivates your kid.

And that, I'm learning, is the key to this whole parenting thing.
What would be a special treat in your house??