Welcome to my new favorite lunch.
I know what you're thinking, turkey bacon??! What about the real stuff??
Well, I prefer turkey bacon. If you don't….. (wait for cooking tip)….. use real bacon.
I like the taste of turkey bacon. And it's fewer points, so that's a plus (pun intended).
Nothing like a good diet joke. Ahem.
But really, I've been trying to take better care of myself now that we're on a school schedule. Watching what I eat, exercising regularly.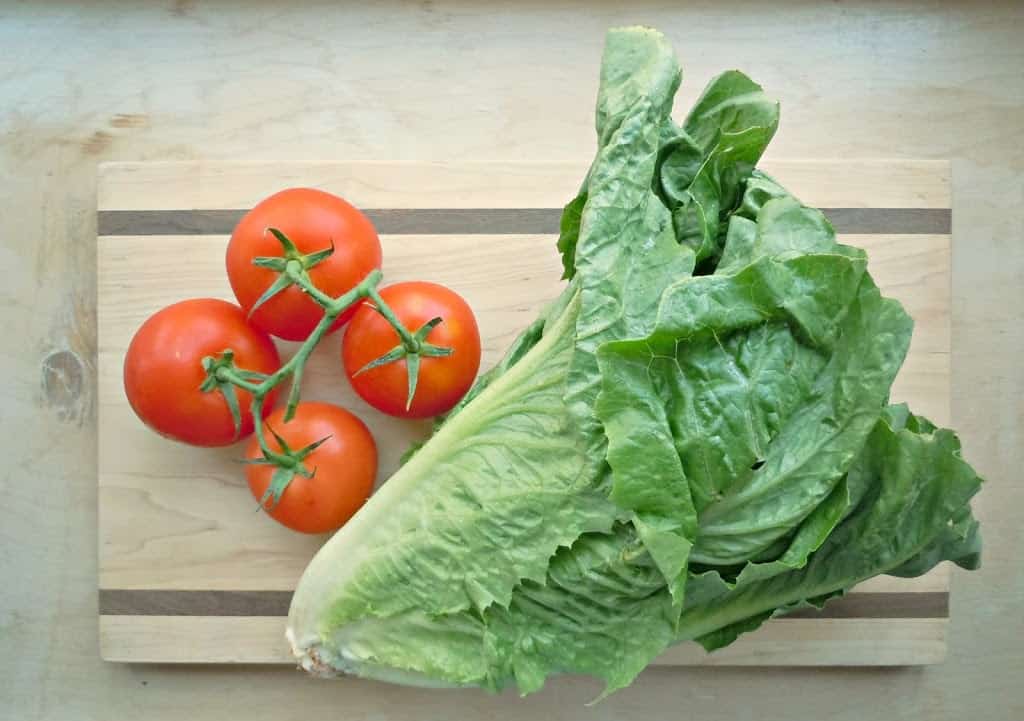 I know, I've become a real bore.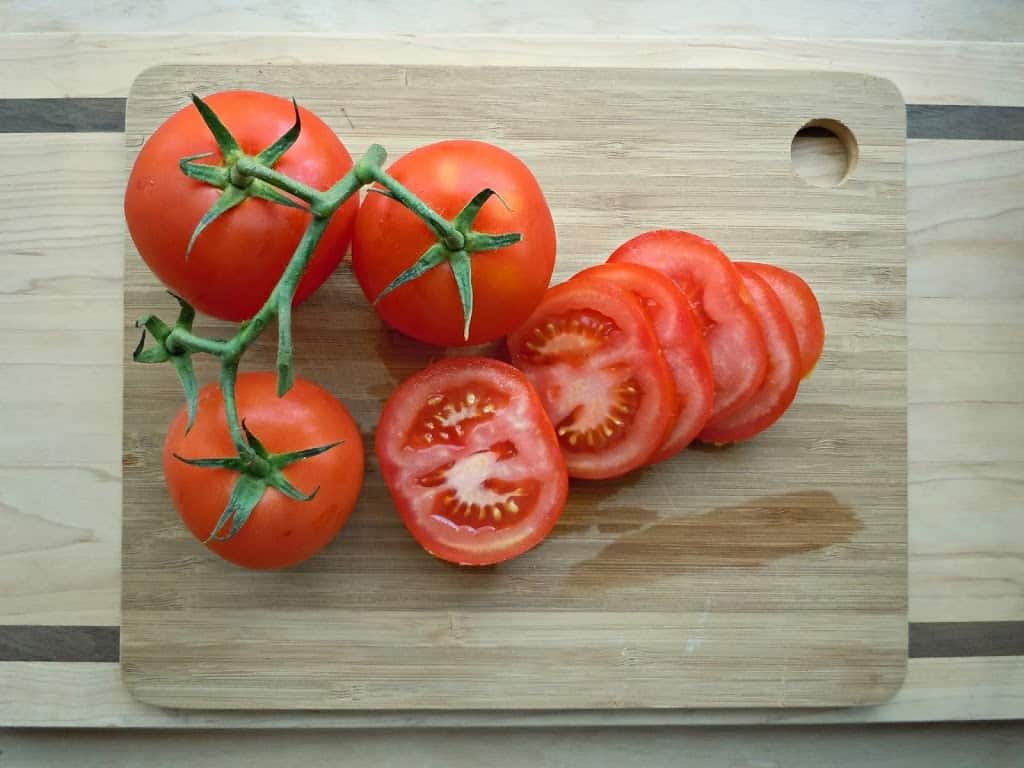 Don't worry I still eat things like this, because otherwise I wouldn't feel like myself. But I'm trying to add some fruits and veggies into my daily life.
And protein. I constantly struggle to get enough protein in my diet.
I'm not a big fan of meat. I'd rather have pasta, a salad, soup, pizza, really anything carby. However, that just leads to weight gain and (equally bad in my opinion) having no energy. I do like foods, like quinoa, that are meatless options full of protein, but that can get old after a while.
So I'm constantly looking for ways to get more protein in my meals. And this "recipe" is a delicious way to do that. I put bunny ears around the word recipe because it's more of a method than a step-by-step plan.
What? Don't you squeeze your condiments into a separate bowl before using them??
The recipe is… you make a BLT…. and don't add the bread. That's pretty much it. But it's sooo good.
And better for you than a traditional BLT. Especially if you skip the mayo. Actually, the tomatoes can do that job. No way you can have a dry wrap when tomatoes are involved.
Add mustard… olive oil… whatever floats your boat. Very versatile.
And send me happy thoughts to lose those last 10 baby pounds, because the grace period is OH-VAH.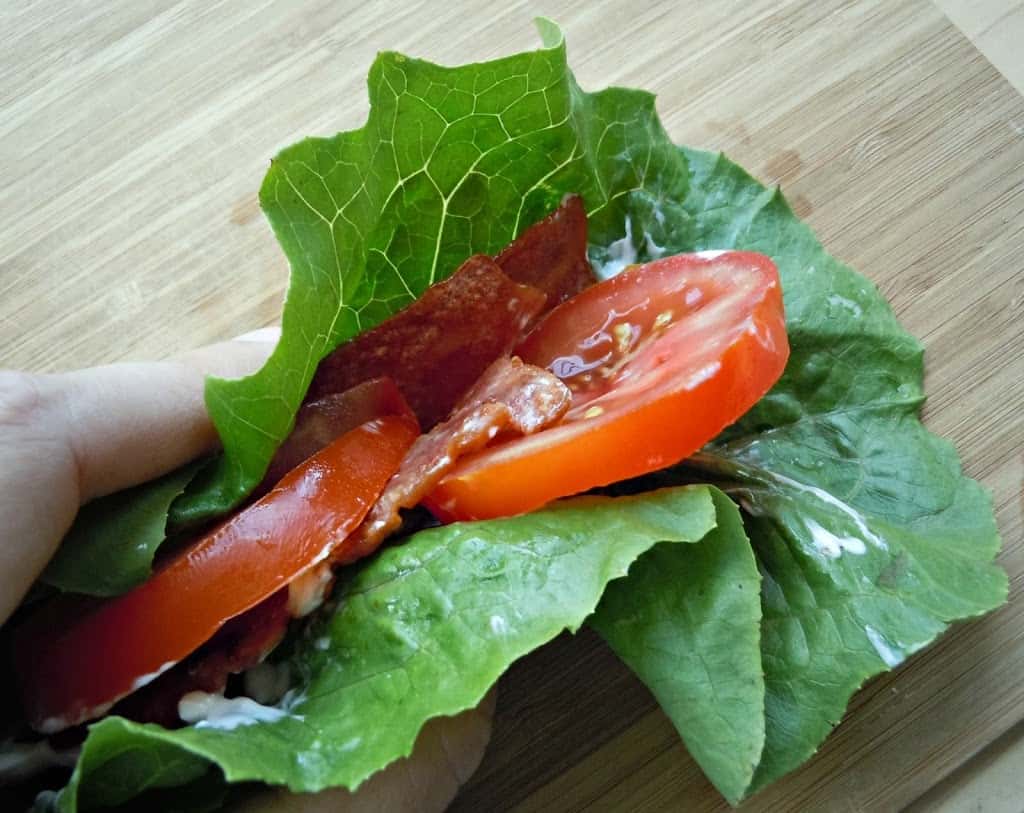 BLT Wrap
Makes two
Couple long leaves of romaine lettuce
Tomato, sliced
2 Tablespoons of mayo
4 slices, turkey or regular bacon, cooked
Directions:
1. Spread mayo onto romaine lettuce leaves
2. Add a couple tomato slices and two slices of bacon to each wrap.
3. Roll up lettuce, with ingredients inside, and eat!