This shop has been compensated by Collective Bias, Inc. and its advertiser. All opinions are mine alone. #CleanForTheHolidays #CollectiveBias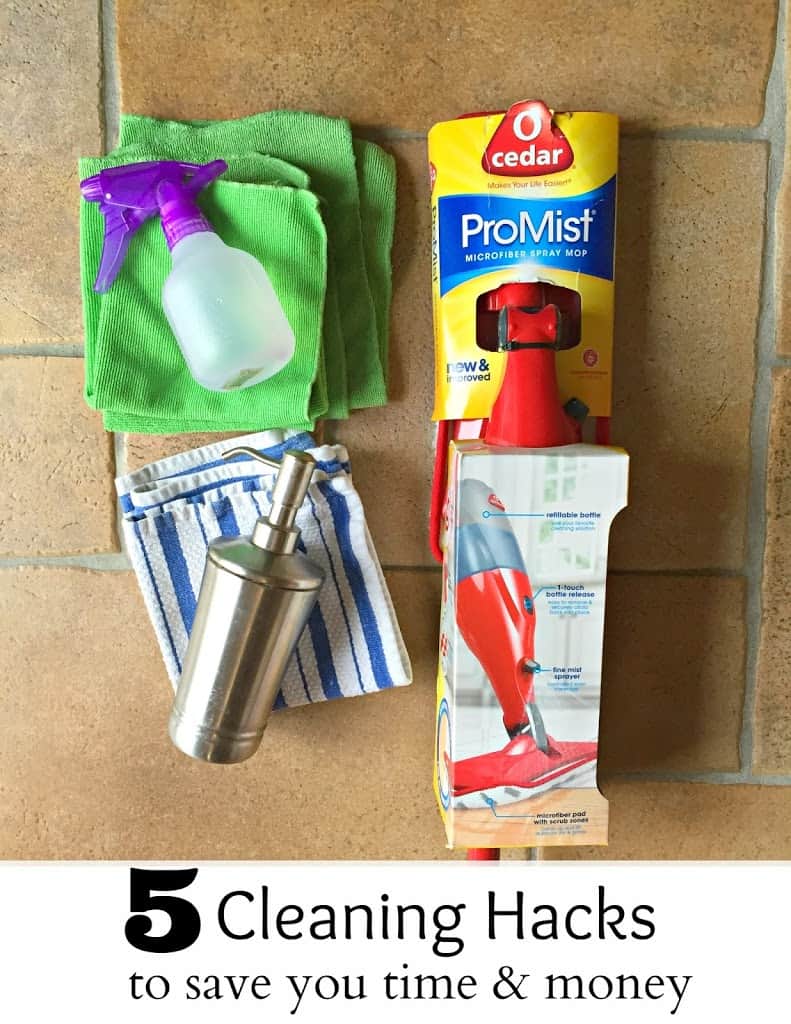 I've seen a lot of lists of cleaning hacks on Pinterest and beyond. Some are helpful, some not so much. But trust me, I am both cheap and short on time. I'm your girl if you want to streamline your routine, including the dreaded floor cleaning chore.
If I promise to save you time AND money, I better deliver, right? The following tip are tried & true easy hacks to simplify your cleaning routine.
1. Vinegar is your best friend.
It's cheap, sold everywhere, and cleans almost everything. Make sure you dilute it depending on what you are cleaning. And check that the surface can handle the acidity of vinegar, it's pretty powerful stuff and you don't want to strip the finish off. (I may know from experience….)
We primarily use vinegar to clean the grout in our tile floors. The vinegar does all the work for you!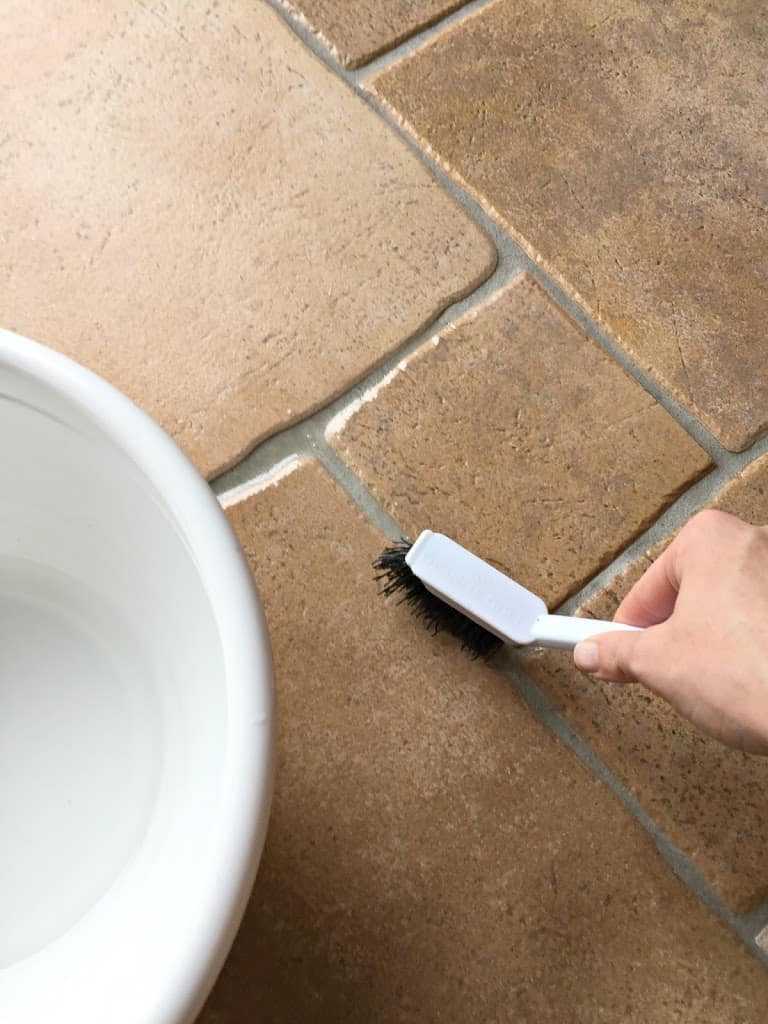 After we give it a good scrub, the vinegar soaks in, and it dries whiter & brighter.
On the topic of cleansers–
2. Dishwashing liquid & water make another inexpensive, DIY cleanser.
I like to mix it up and put it my own spray bottle. Makes me feel like I'm really saving money on cleansers.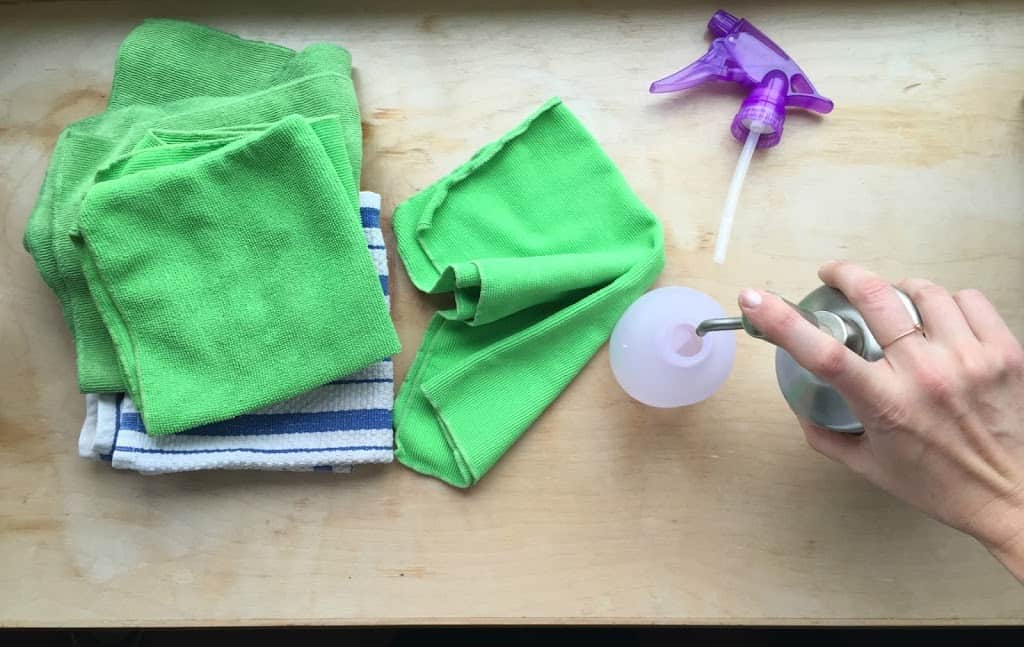 3. Buy a big stack of microfiber cloths. They cost practically nothing, and clean better (in my opinion) than typical rags.
I use them for everything, and they've held up for years. I even keep one on the kitchen counter to pick up little spills, then throw it in the laundry with whatever load is up next.
The one thing you probably want to use a paper towel for– windows & mirrors. Can't match the streak-free cleaning power of window cleaner & paper towels. I've tried.
4. Use a mop with a washable cleaning pad & refillable bottle for a DIY cleaning solution.
I love to wash cleaning items in the laundry, as opposed to using paper products all the time (or buying bunches of floor cleaning pads for my mop).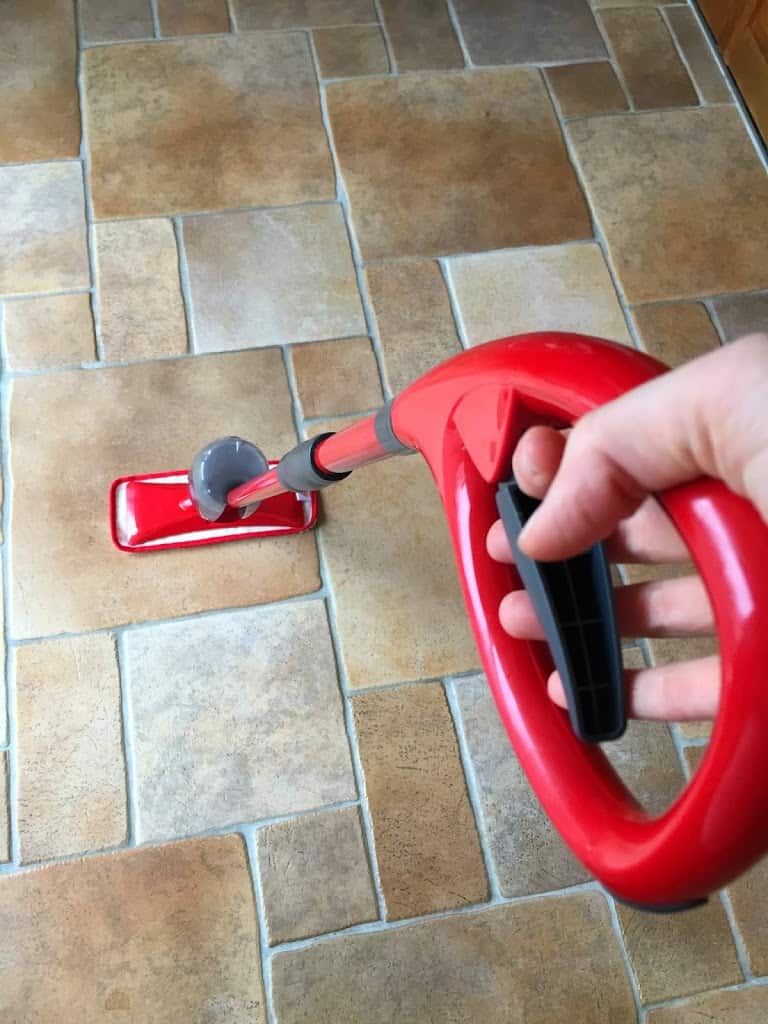 With my O-Cedar mop, I can fill the bottle with 2 teaspoons of concentrated cleaner and the rest with water, to clean my whole floor. Very thrifty.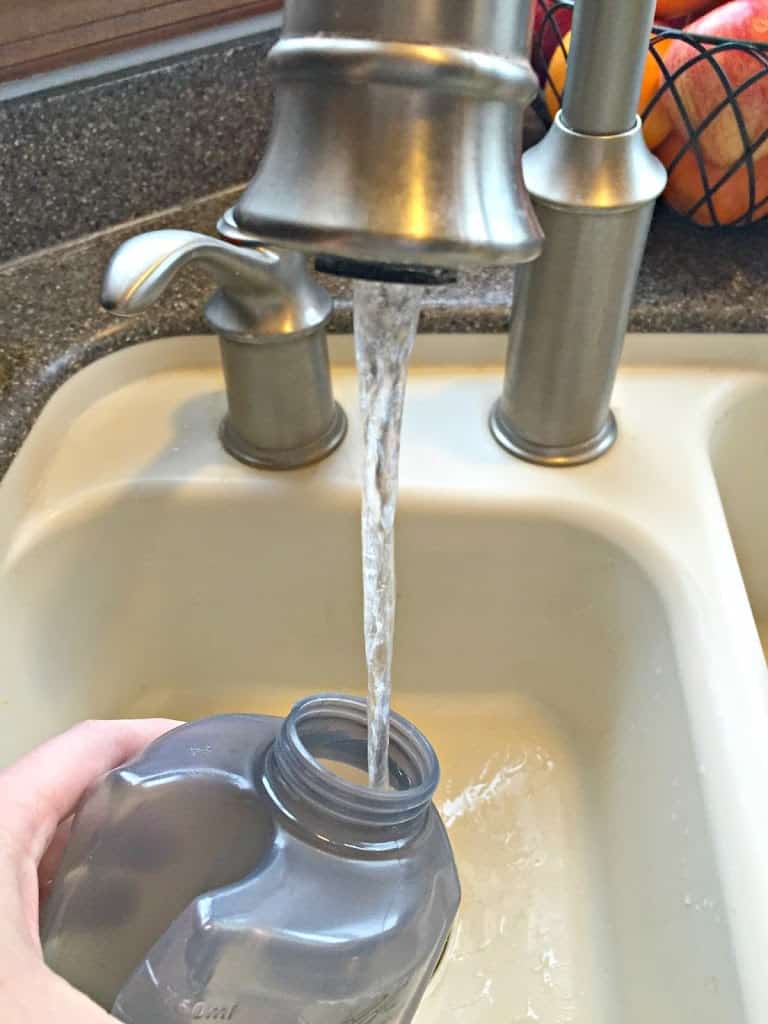 The pad is textured to pick up every last bit of dirt on my ceramic tile floor.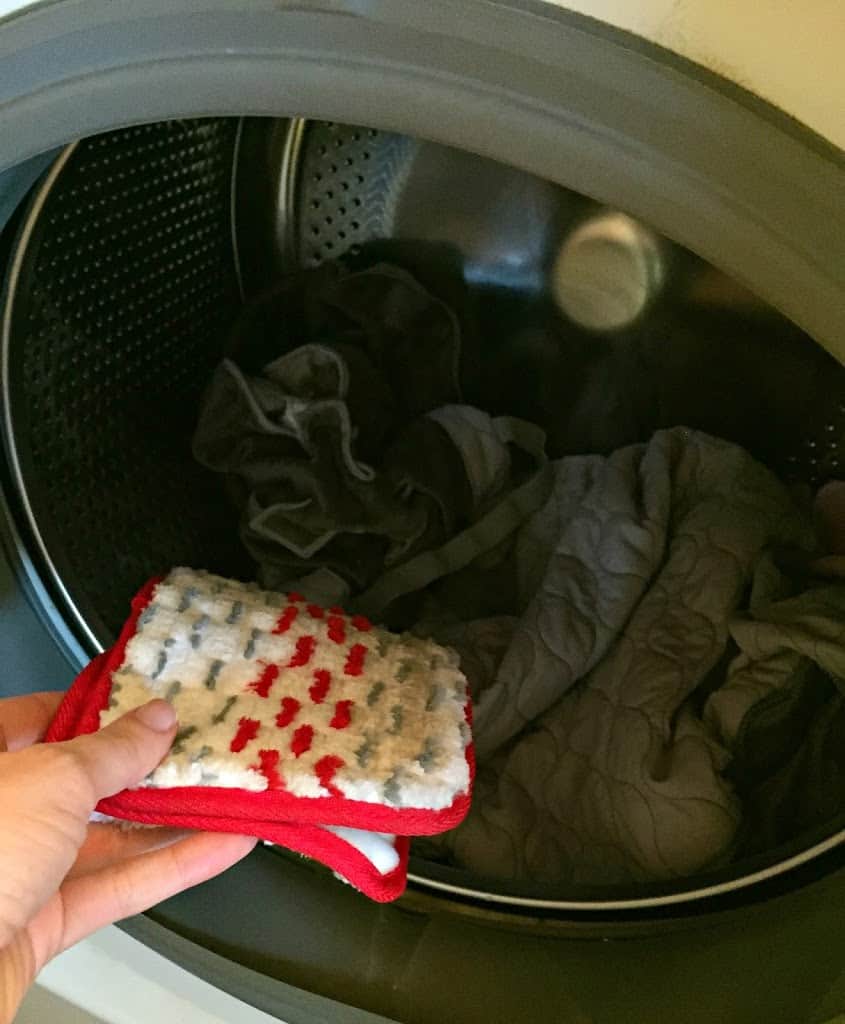 When I'm done, I pop the pad into my washer for the next time. So easy
I mean, I used to wash my floor on my hands and knees– with a bucket of soapy water. UGH!
Work smarter, not harder, right?
5. Stovetop Potporri- smells better than candles & plug-ins, I promise.
You can throw in whatever good-smelling seasoning you have around….
citrus peels
rose petals
cloves
mint leaves
….you get the idea
This weekend, I used orange peel, cinnamon sticks, & bay leaves for a cozy, winter scent.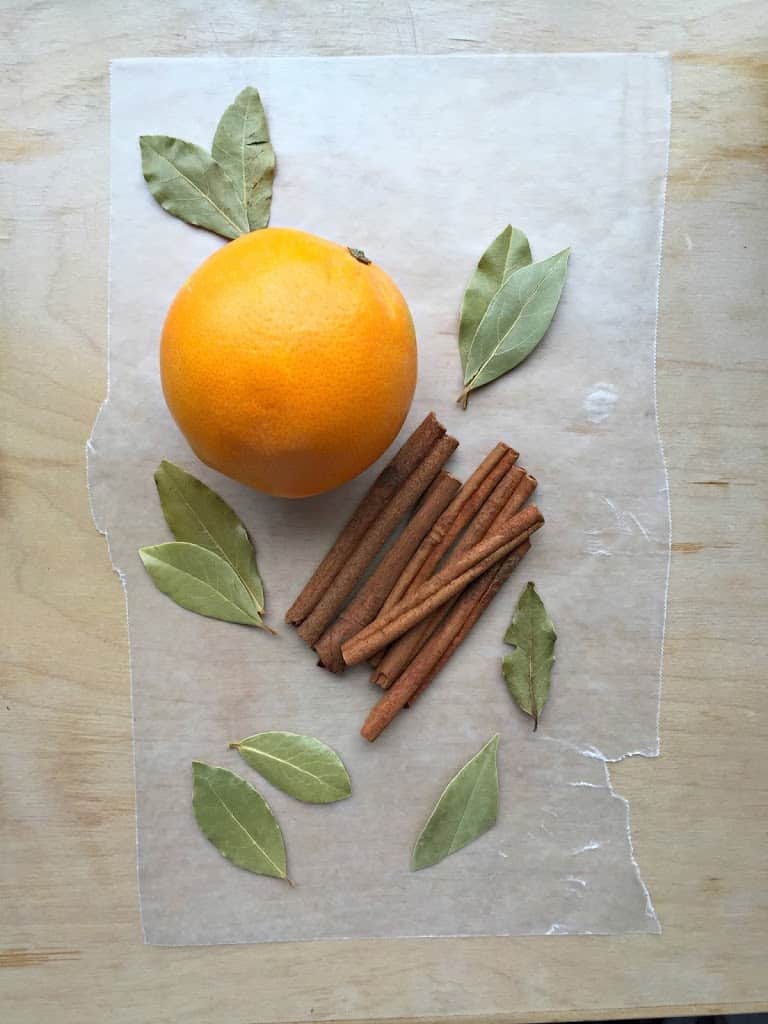 You simply add the potporri herbs to a pot of water, heat on low, and leave on to fill the entire house. Zero maintenance & your guests will love it.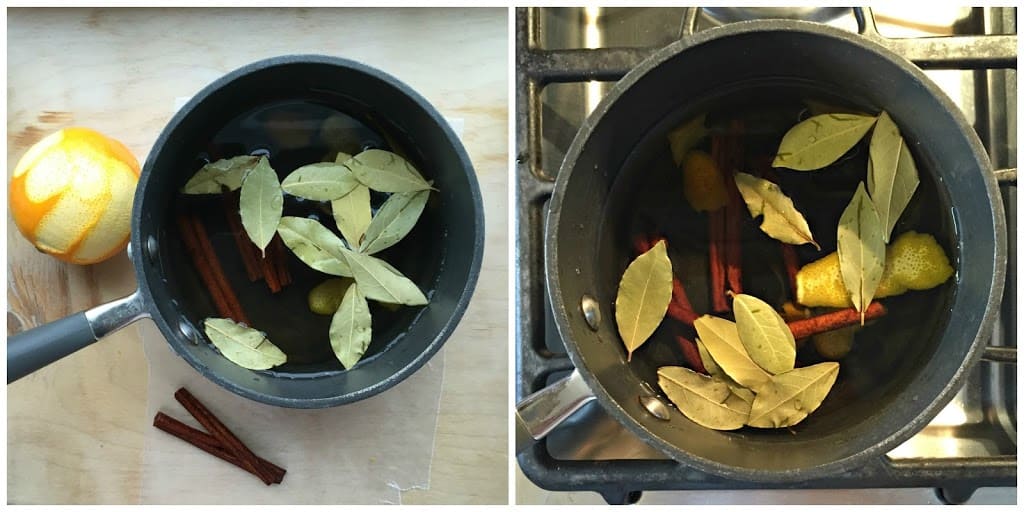 Any good cleaning hacks I missed? Have you tried stovetop potporri??