This shop has been compensated by Collective Bias, Inc. and its advertiser. All opinions are mine alone. #PlanesToTheRescue #CollectiveBias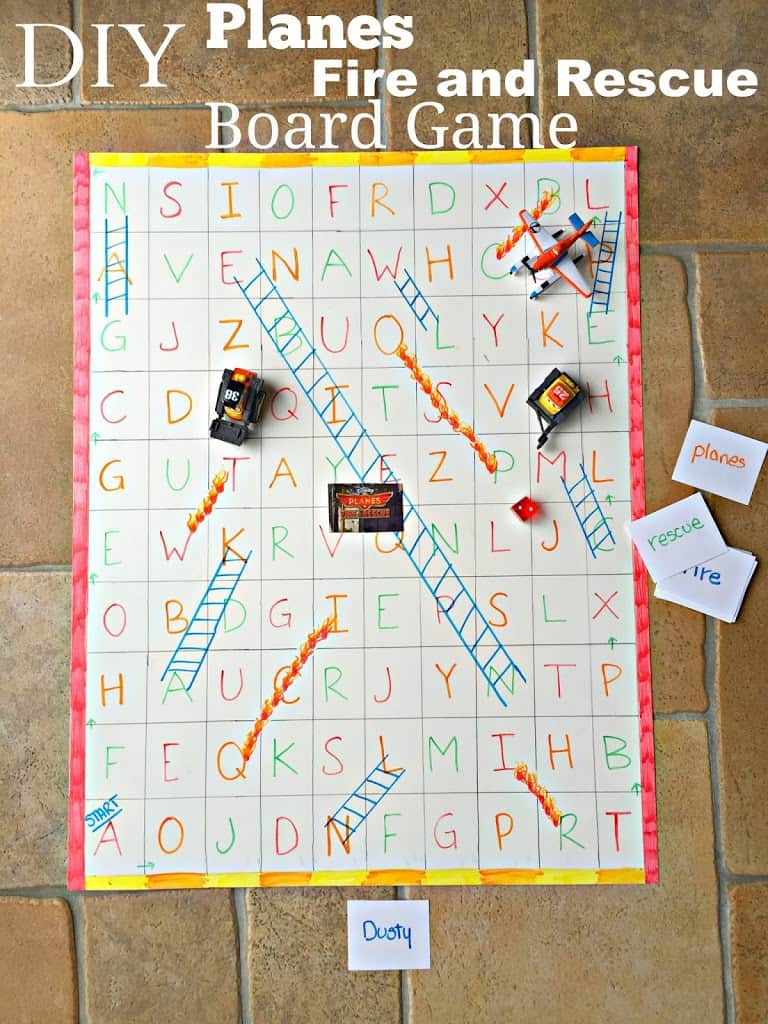 We recently watched the Planes Fire and Rescue movie for family movie night and loved it. It's clever, cute, and kept everyone's attention, from the baby to Mom and Dad.
It was a no-brainer then, to get Alyssa some Planes toys for Christmas. I love toys that encourage her imagination and easily lend themselves to playing games.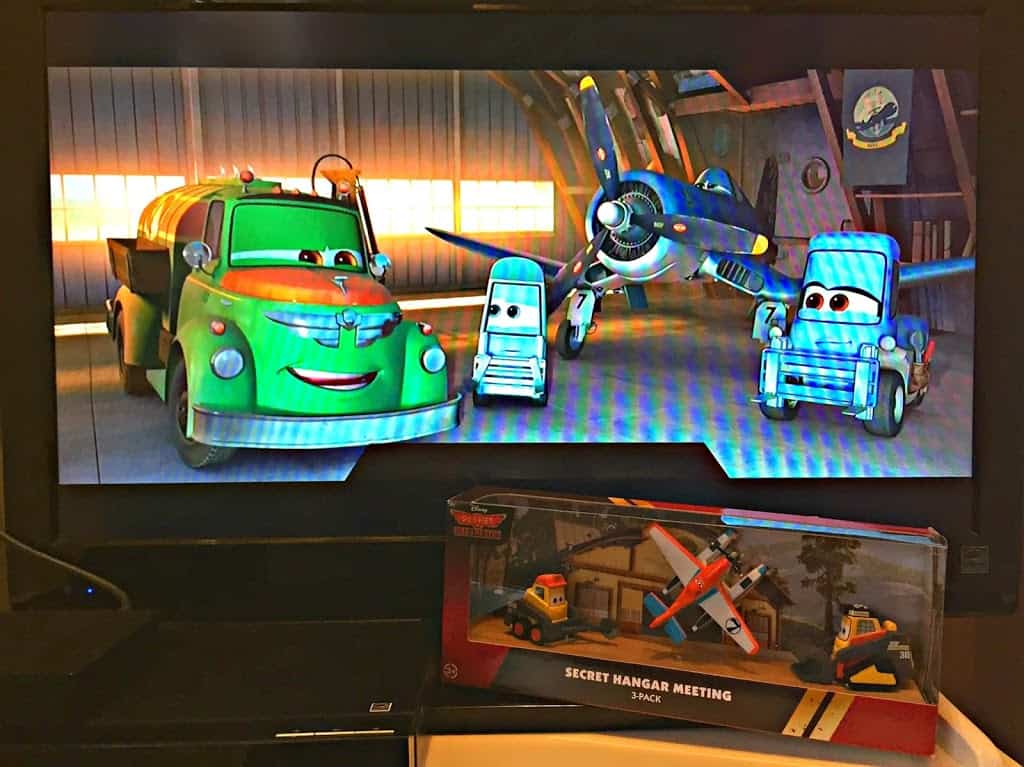 I had to get Dusty Crophopper, of course. And the little construction guys are just too cute.
I wanted to come up with a way to enjoy the toys as a family. Alyssa's holiday break starts today, and I knew that if she had a super special game to use with the toys, her enthusiasm would go through the roof.
She's in Kindergarten and learning to read right now, so I wanted it to have a focus on spelling and the alphabet. I thought about classic kids' games and how to incorporate letters into the activity.
And then I had it!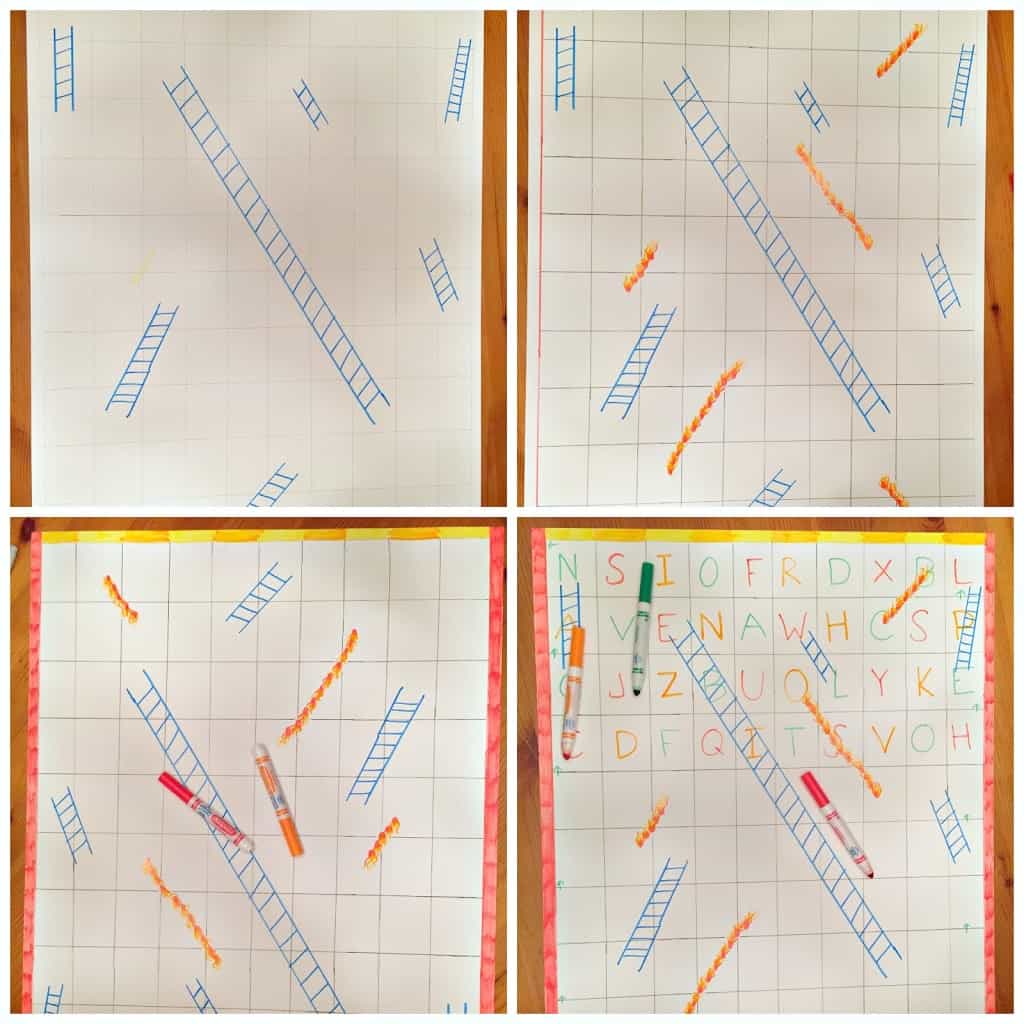 -Divide a post into a 10 x 10 grid. The spaces don't have to be perfect, the kids won't notice!
-Have fun drawing on little ladders and fires connecting the spaces on the board.
I wanted the game to be a surprise for my daughter, but you could totally have your kids draw them on.
-Add letters in random order all over the board. I added in extras of commonly used letters, like N & S, plus plenty of vowels.
-Don't forget a colorful border!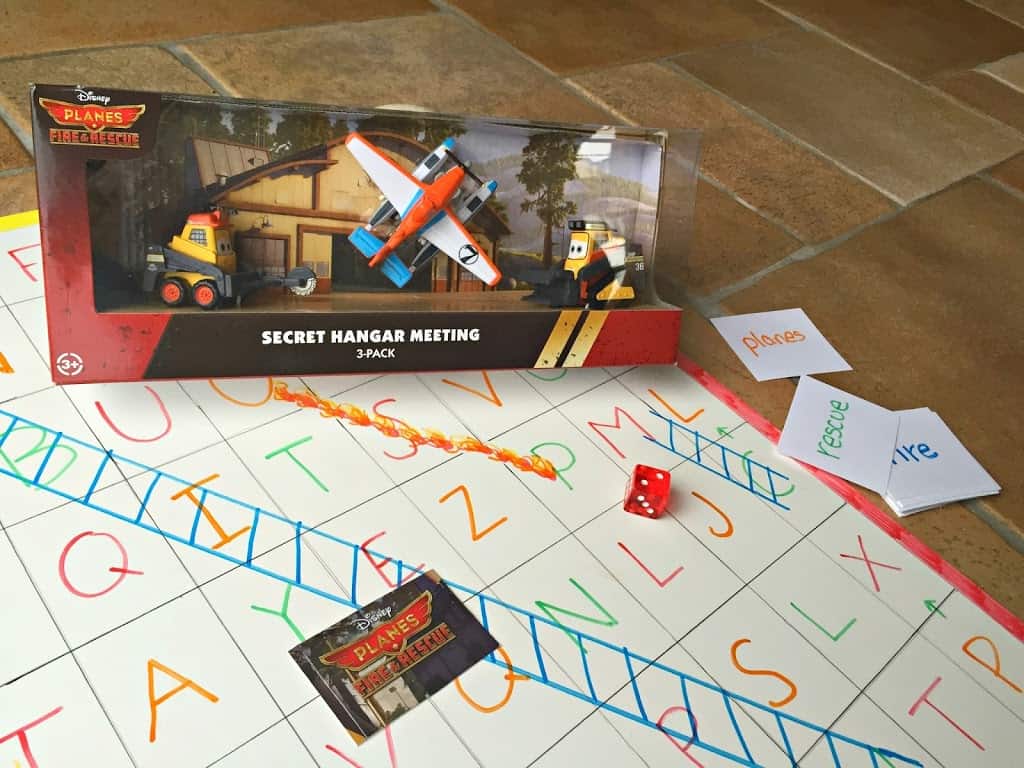 So how do you play this game??
1. Use the Planes figurines as pieces on the game board.
2. Next, write out simple words from the movie, such as Dusty or fire. Keep a stack of note cards with the game, and you can write out new words every time you play!
3. Each player picks a card from a stack of "Planes" words. You use the dice (or a spinner, whatever is around the house) to move around the game board, collecting letters and spelling out your word.
4. If you hit a ladder, you can skip to that top spot. If it's a fire, slide on down to the lower spot.
5. If you get to the end of the board and still need more letters, circle around to the starting point to finish your word.
6. First player to spell 5 words wins!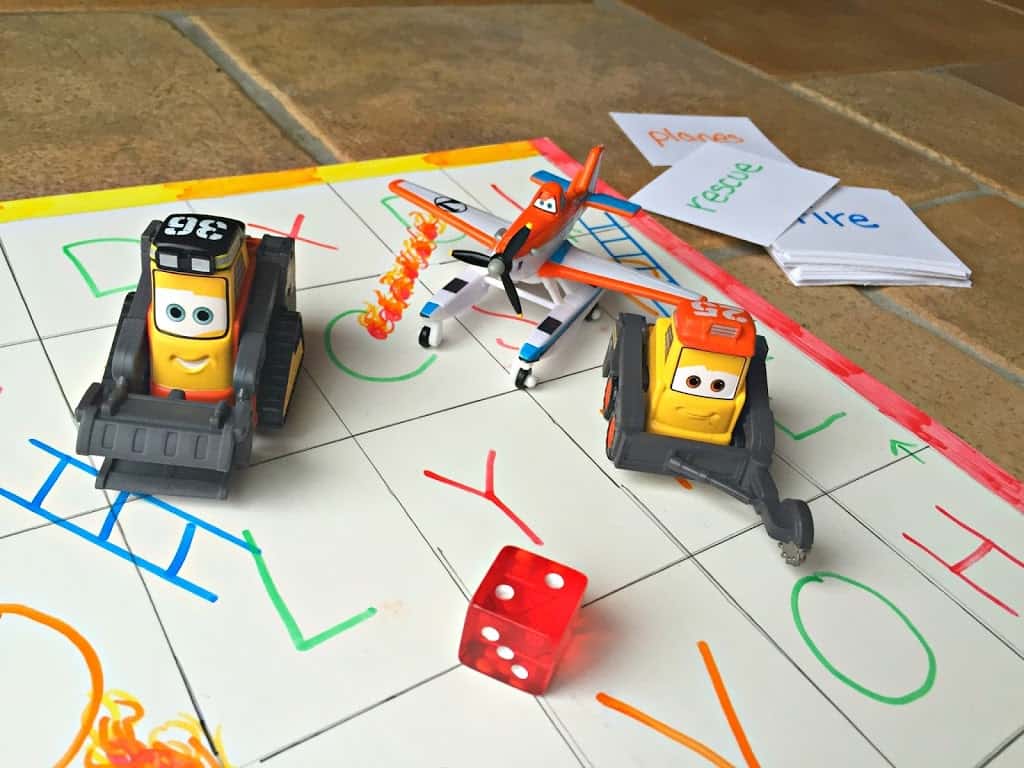 I mean seriously… I can't wait to give these guys to Alyssa on Christmas morning. How adorable are they?
Try the game out for your little ones! It's easy and creates hours of family activity for the winter break.
How do you keep your kids busy when they're off of school? I'd love some fresh ideas!
If you're looking for more Planes Fire and Rescue toys, Walmart has them on rollback… our set of characters was a bargain!
Disney Planes Flight to the Finish Speedway Rollback to $24.97,
Disney Planes Fire & Rescue Die-Cast Vehicles, 3-Pack Rollback to $14.97,
Disney Planes Fire & Rescue Deluxe Talking Vehicle Assortment Rollback to $19.97
Planes Character Assortment die-cast set and the Disney Planes: Fire
and Rescue Character Assortment die-cast set are both on rollback at $4.97.