This shop has been compensated by Collective Bias, Inc. and its advertiser. All opinions are mine alone. #LoveV8Protein #CollectiveBias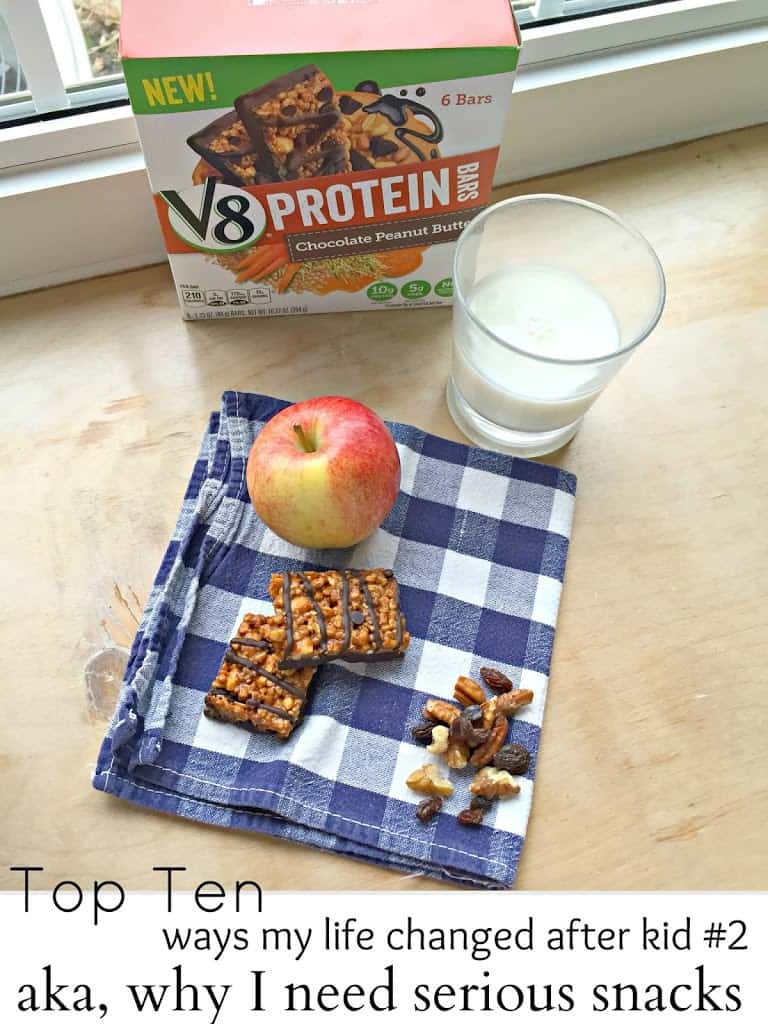 I knew going from one child to two was going to change our lives, but I had no idea how much things were going to change. I've heard that going from one to two is actually harder than going from two to three kids. I'll probably never find out for myself, but I believe it.
Ever since I had Brianna, I've been on the hunt for quick, easy, (and hopefully tasty!) ways to get protein & fiber into my diet. I talk about it a lot on this blog. I need fuel to keep me going all day long. I've been loving the new V-8 Protein Bars and shakes for an instant pick-me-up with healthy ingredients.
So, in preparation for this post, I took the above picture. Looks nice, well-organized… but something seemed off. I chuckled to myself when I realized what was missing.
All the other stuff! In my day-to-day life, when I'm grabbing these bars on-the-run, it hardly looks like the first picture. More like……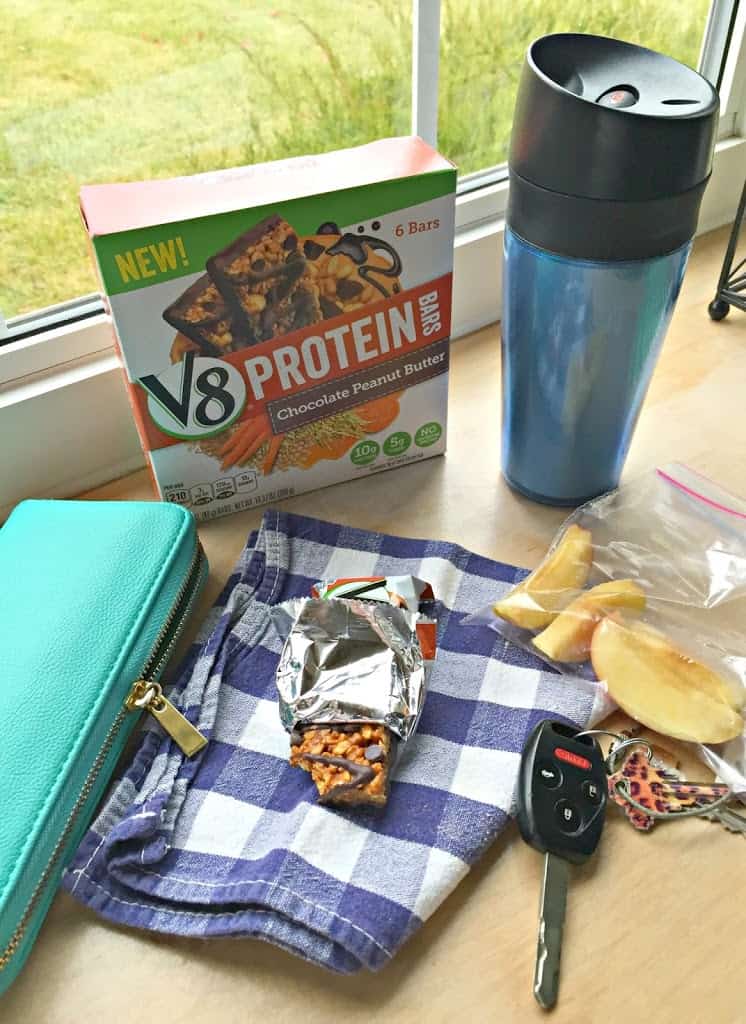 Now that's recognizable! Coffee to go, apples in a bag… I would have thrown in a diaper too, but that doesn't really go with food. The point is, my life these days is constantly in motion. I've had to learn to adapt.
And so, the top ten things that have changed with two kids:
10. Poof!! Naps be gone.
9. Books? Snort! I can't even commit to a magazine.
8. Shave legs or eat breakfast, shave legs or eat breakfast…..
7. Oh wow, it's noon and I never got around to breakfast.
6. Wait, dance classes cost how much?
5. "Shhh! Your sister is sleeping!"
4. Ohhhh pleeeaze don't wake the whole house, little girl.
3. Ok, so who is taking care of us if the whole family is sick?
2. "Gentle! Gentle! Be gentle! Watch her head!"
1. "Hey hun, wanna watch a movi……zzzzzzzzzzzzzzzzz
On the other hand, amid the haze of exhaustion, I am deliriously happy when I see them play together.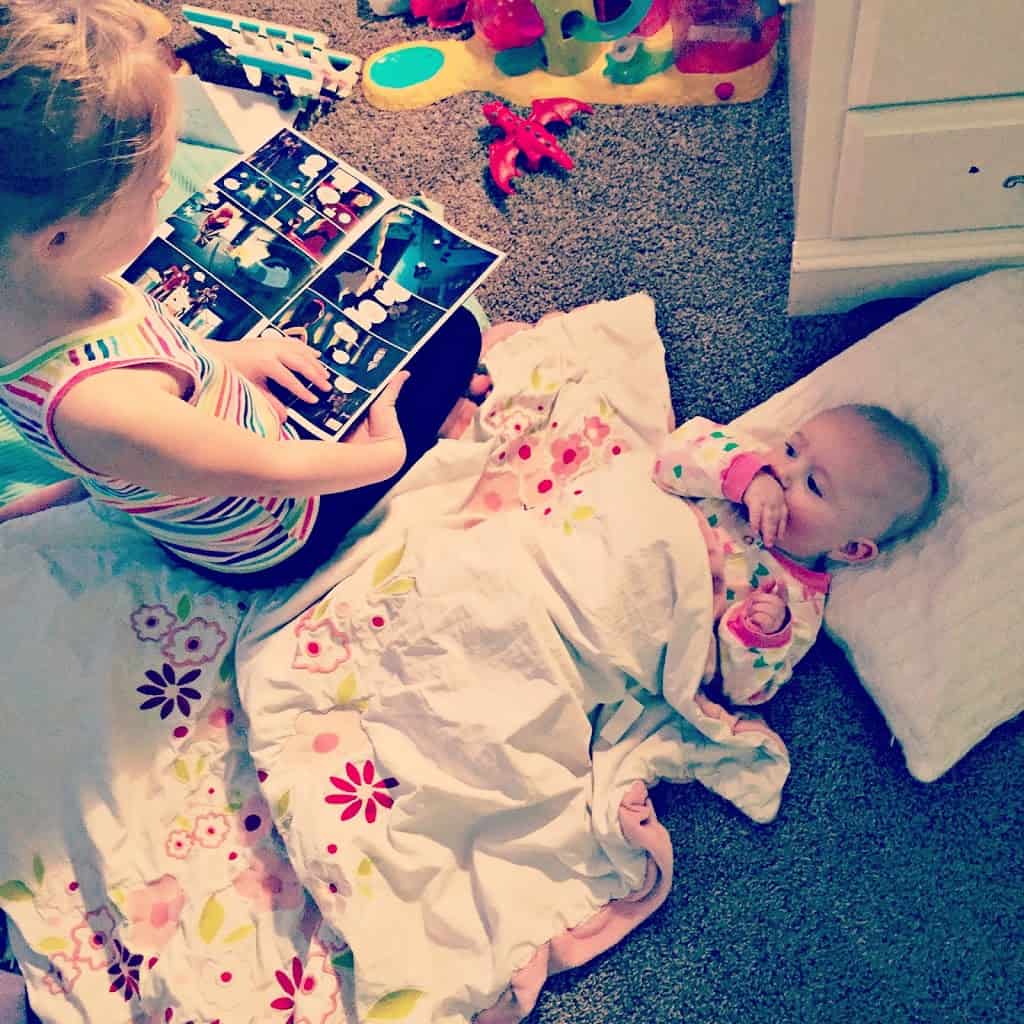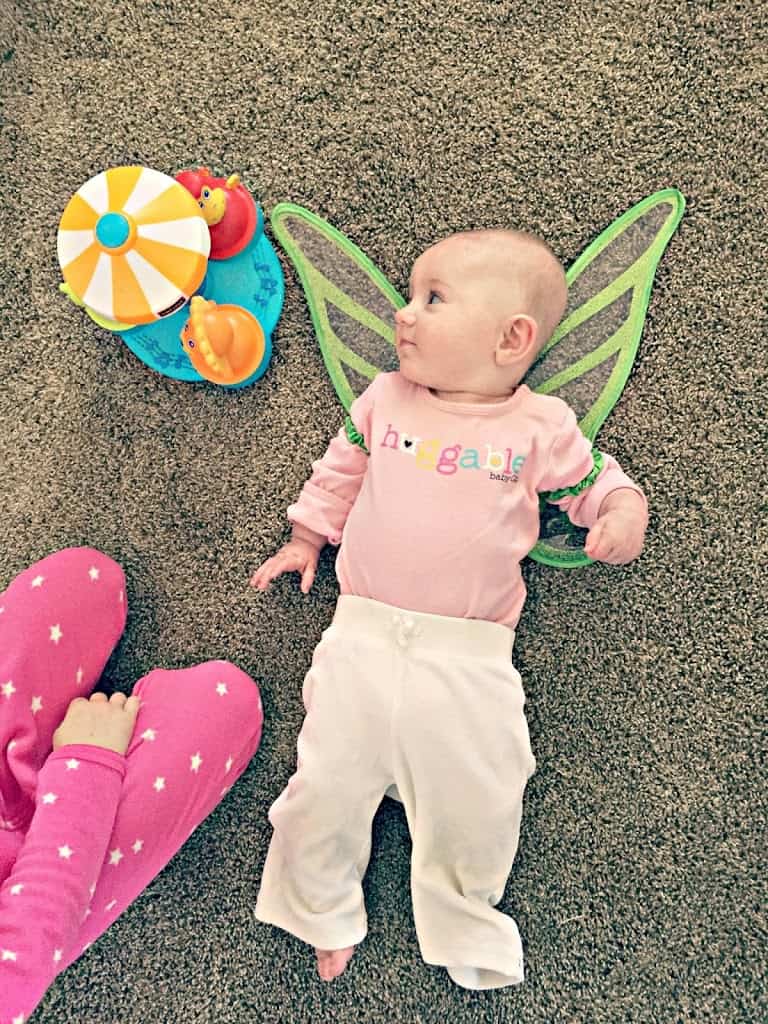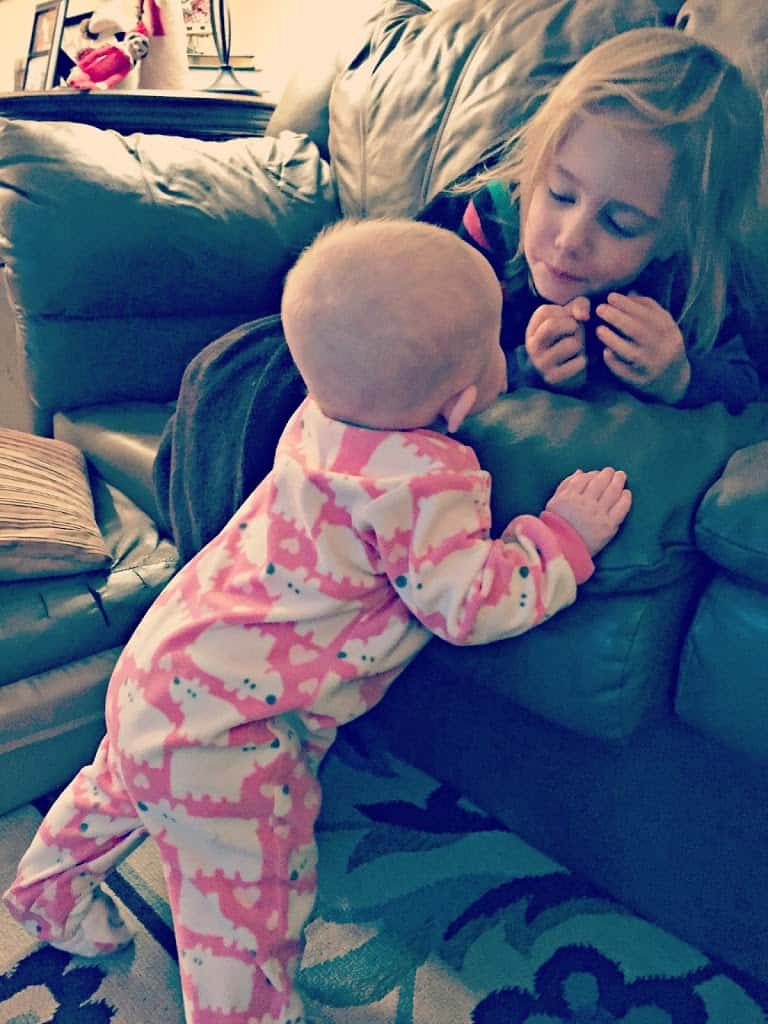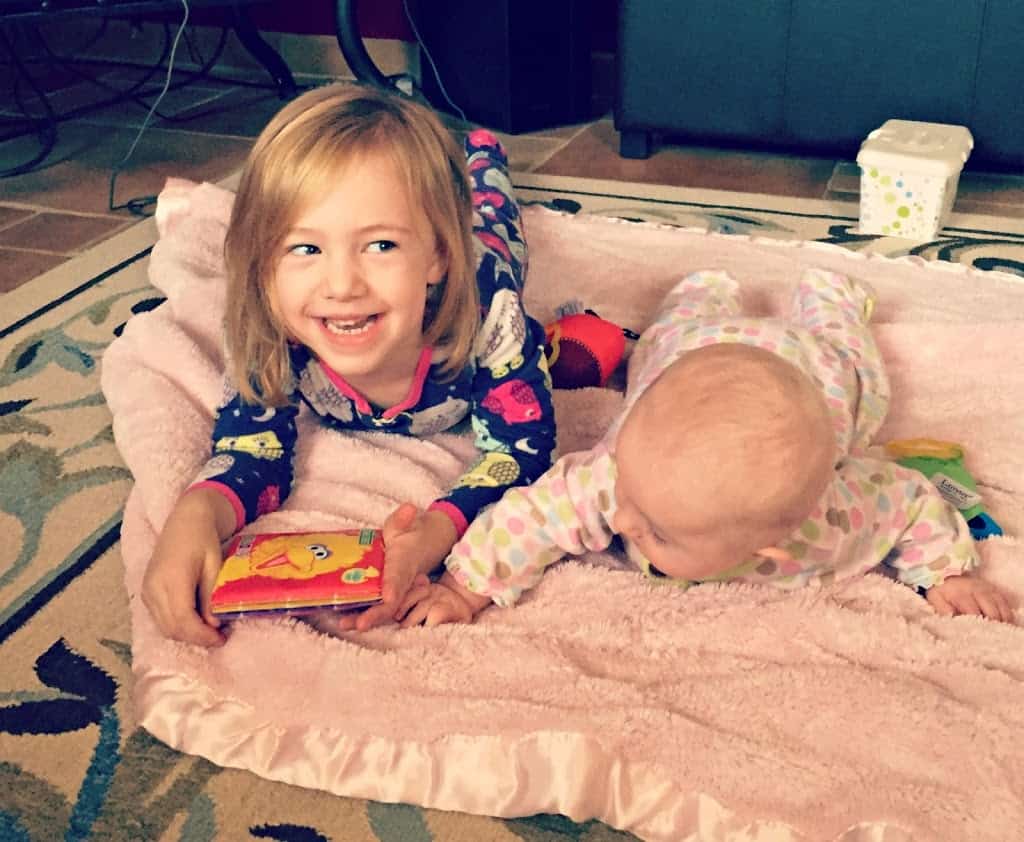 Yep, totally worth it.
V-8 Protein Bars & Shakes can be found in the health & beauty aisle at Walmart.
I love them as a protein-filled snack because they are delicious!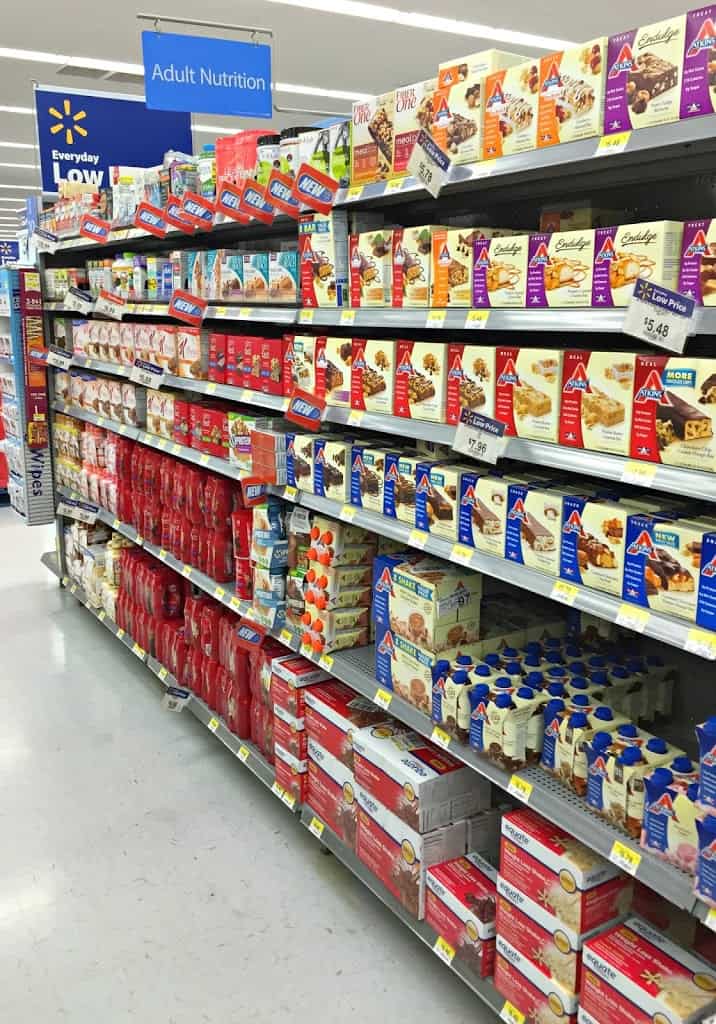 -Shake ingredients – The shake protein comes from Milk, Soy, Pea, Brown Rice, Quinoa. Veggies from Sweet Potatoes and Carrots. Sweeteners: Honey, Brown Rice Syrup, Sugar
– Health components: 12g Protein, 3g Fiber
For more info on V-8 Protein Shakes & Bars, visit:
www.LoveYourV8Protein.com
https://www.facebook.com/V8
https://twitter.com/v8