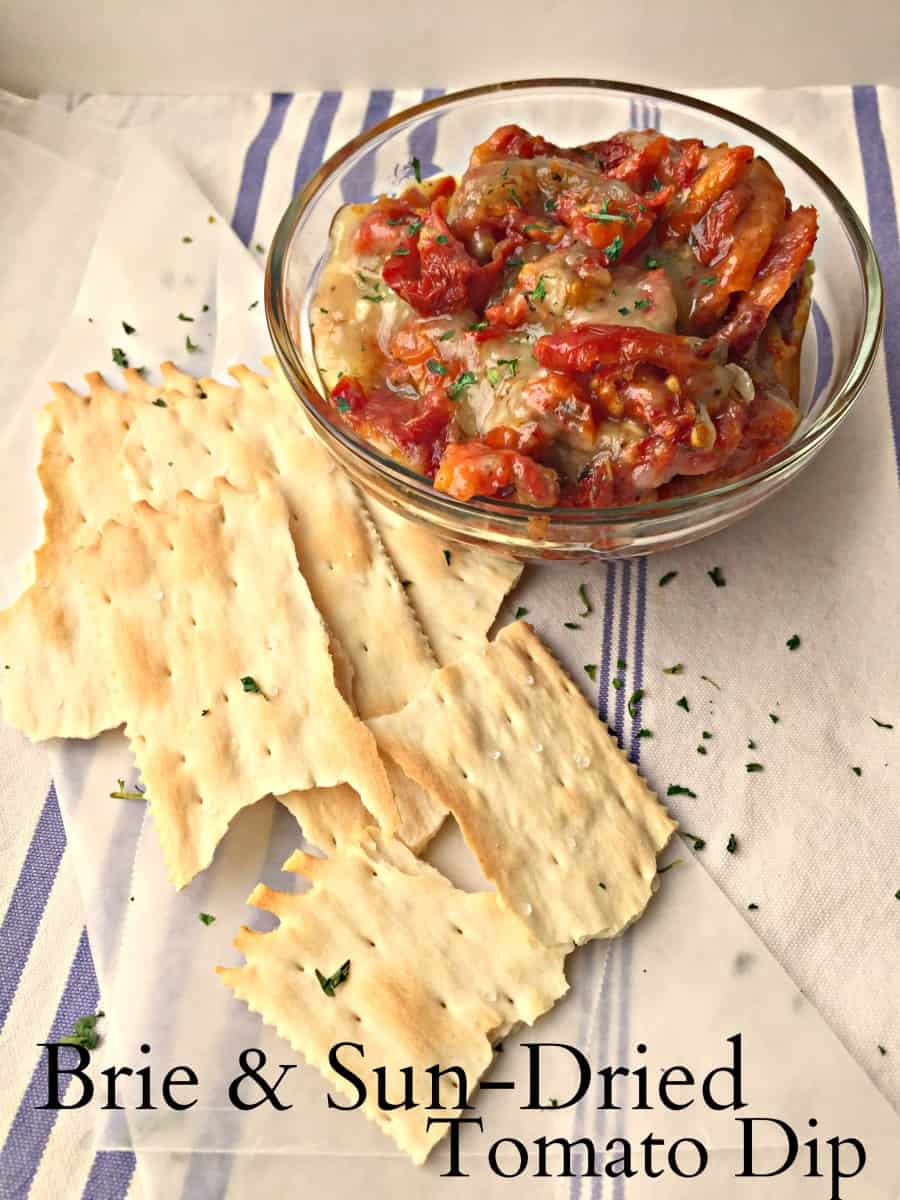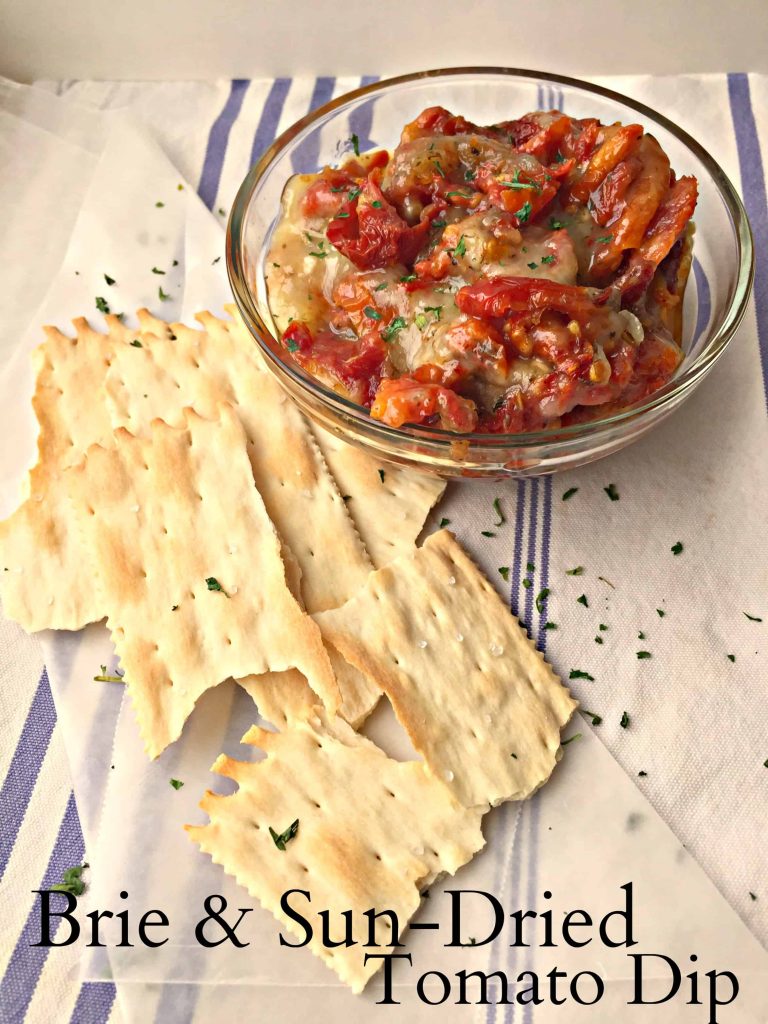 This is such a fun dip. So flavorful, so easy.
It combines two of my all-time favorite things…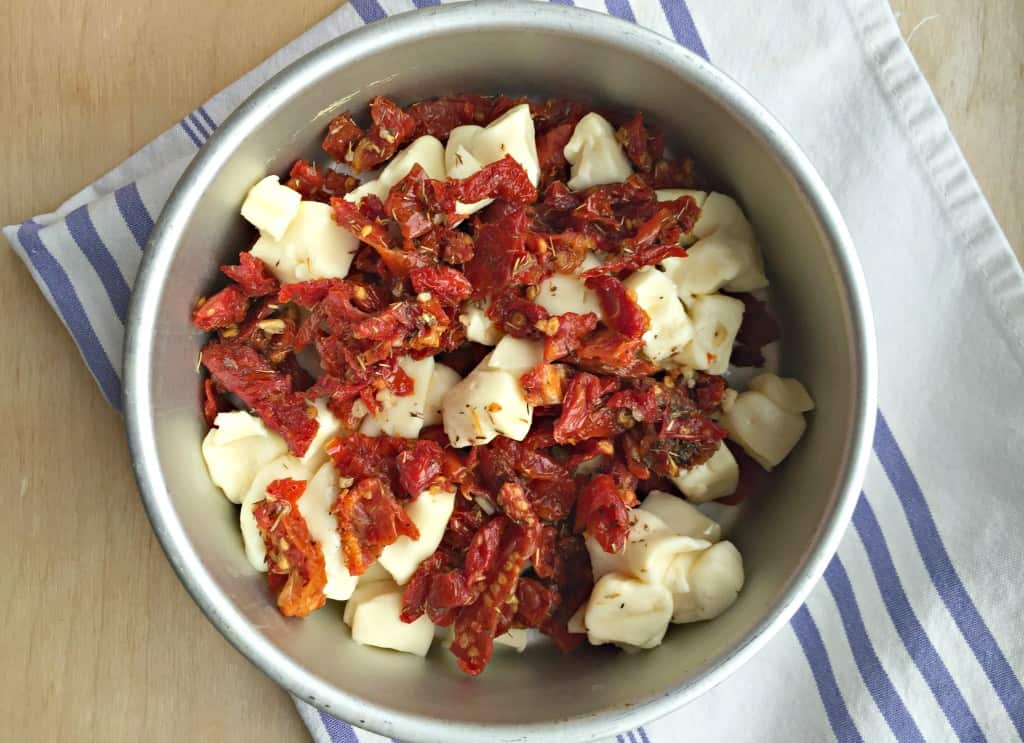 Brie cheese makes me think of two things: my daughter, Bree, and this clip.
I was dying when I saw it, so I made Sean watch, and he was all "meh".
Seriously?!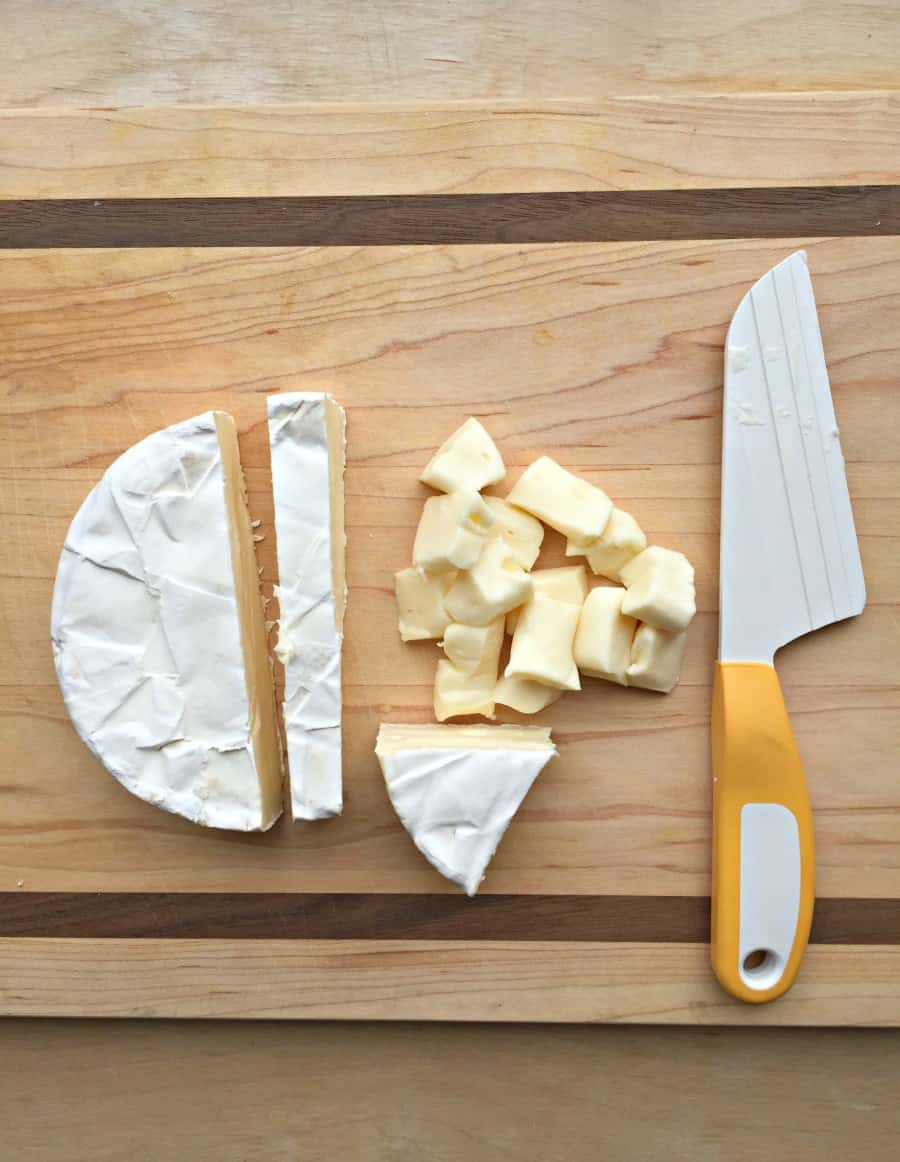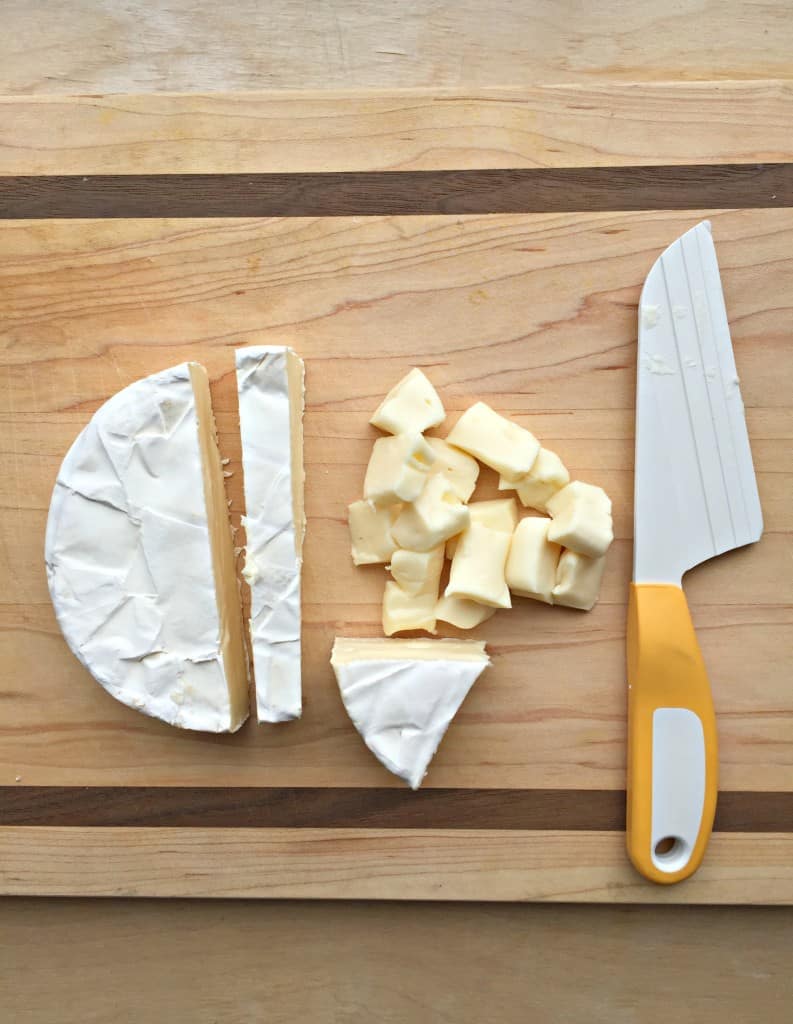 It was so awkwardly hilarious. And confirmed my suspicions that every straight woman on planet earth (myself included) has a crush on Jimmy Fallon.
But back to the Brie…
It's just such an awesome appetizer, even on its own.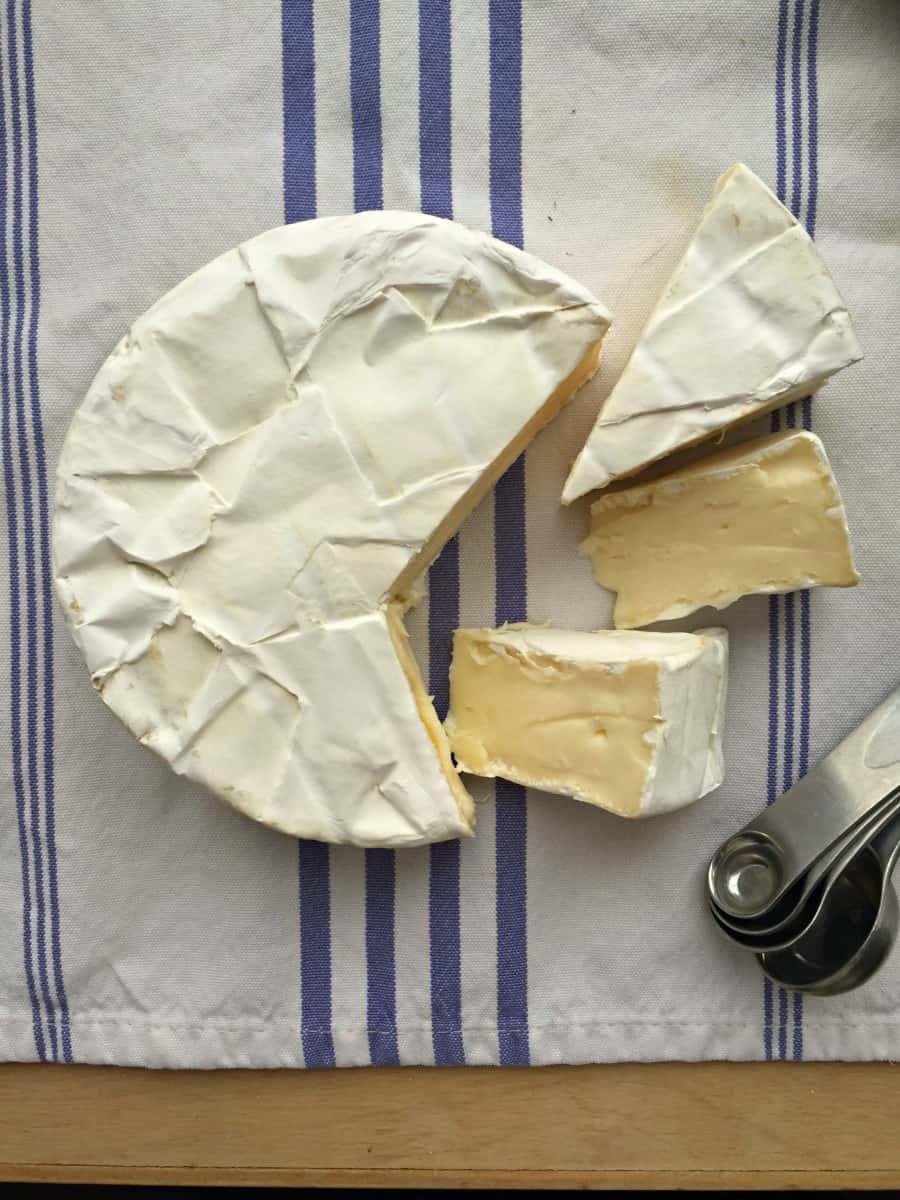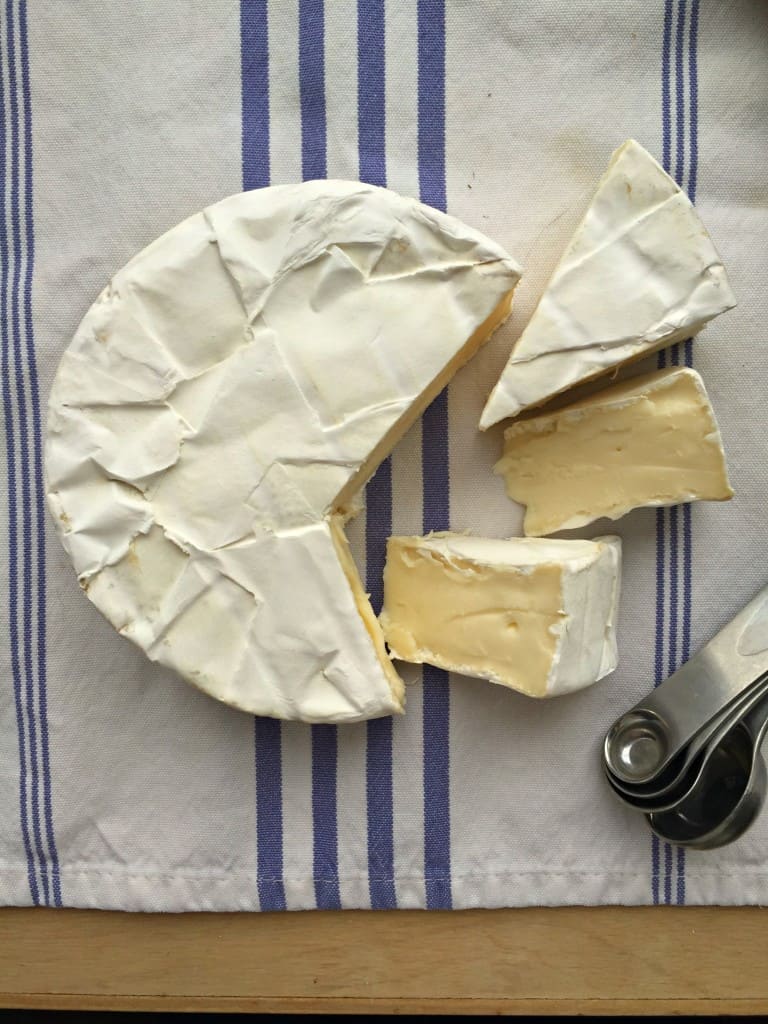 Even as a super picky eater back in the day, I loved when my Mom put out Brie cheese for a party. I would attack it with triscuits until all that remained was the rind.
It was kind of a mysterious cheese. Why did it have a thick rind when the Cheddar cubes did not?
Constantly needing to be microwaved. Sorta high-maintenance.
Am I over-thinking this? Probably. Yes.
But I loved it.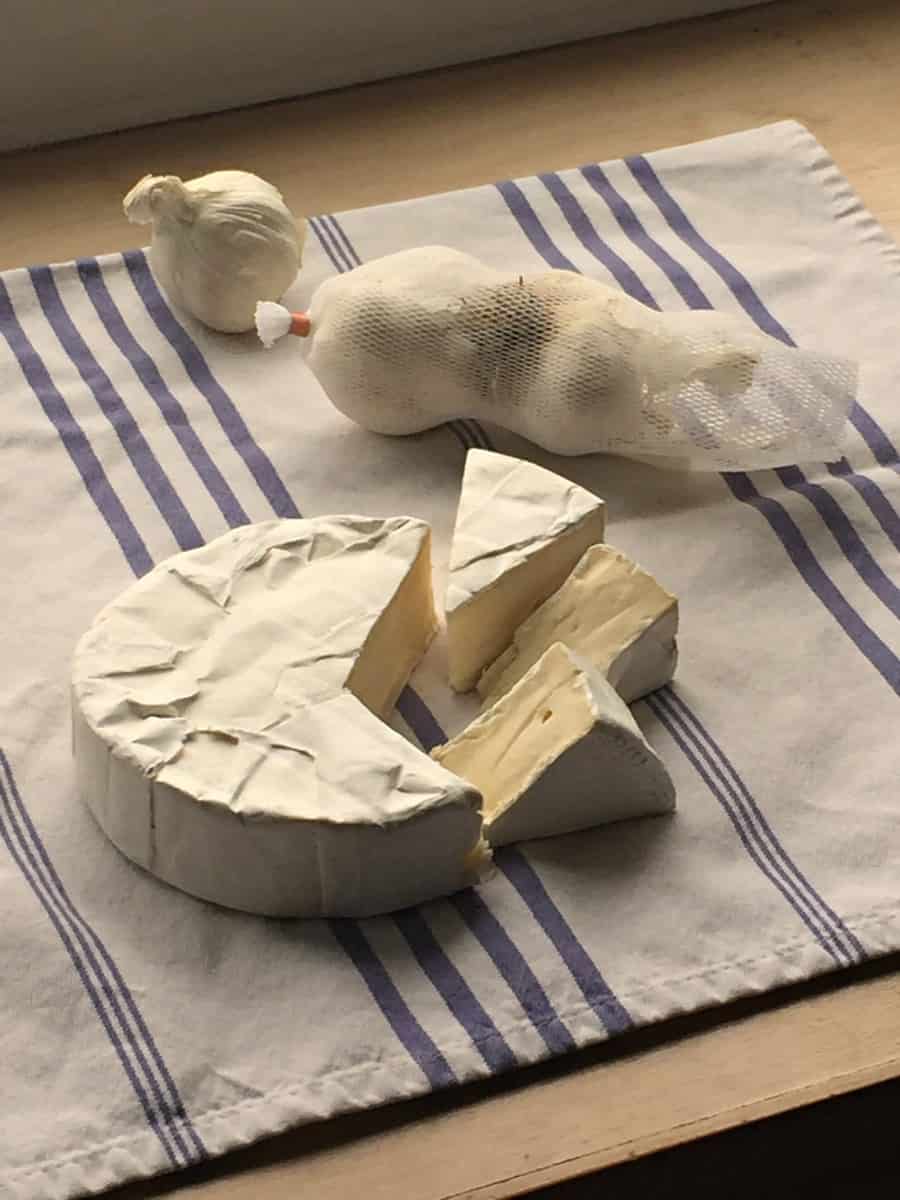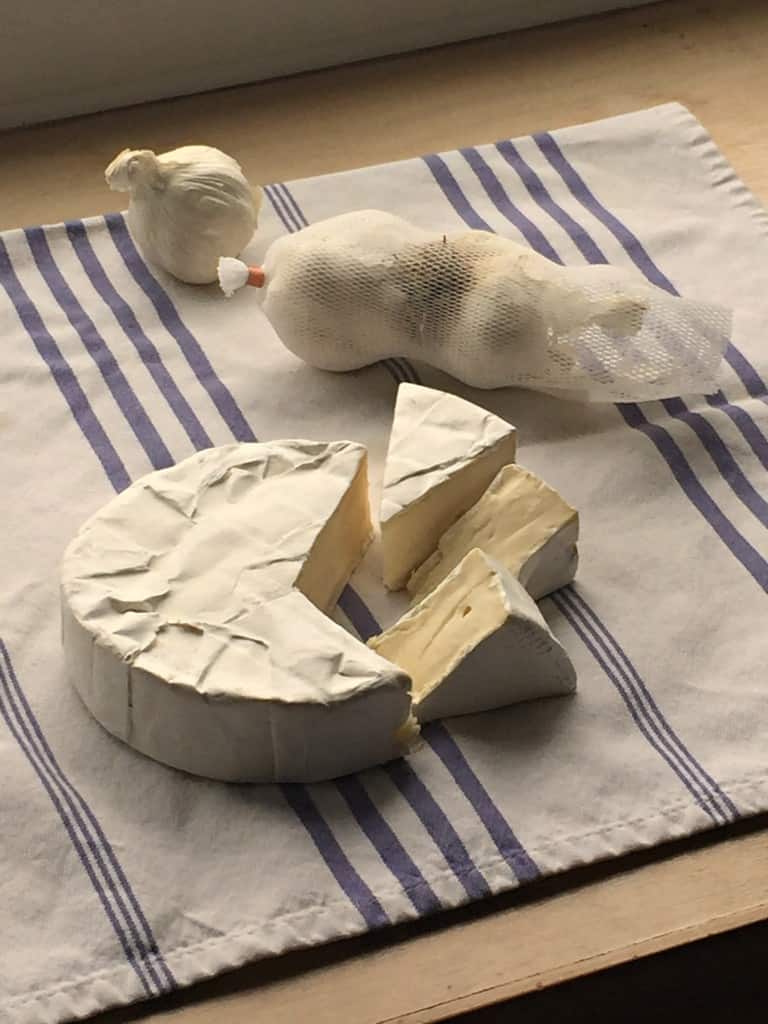 So I thought I'd mix it up with some sun-dried tomatoes for tasty dip.
Tangy, chewy, sun-dried tomatoes packed in olive oil.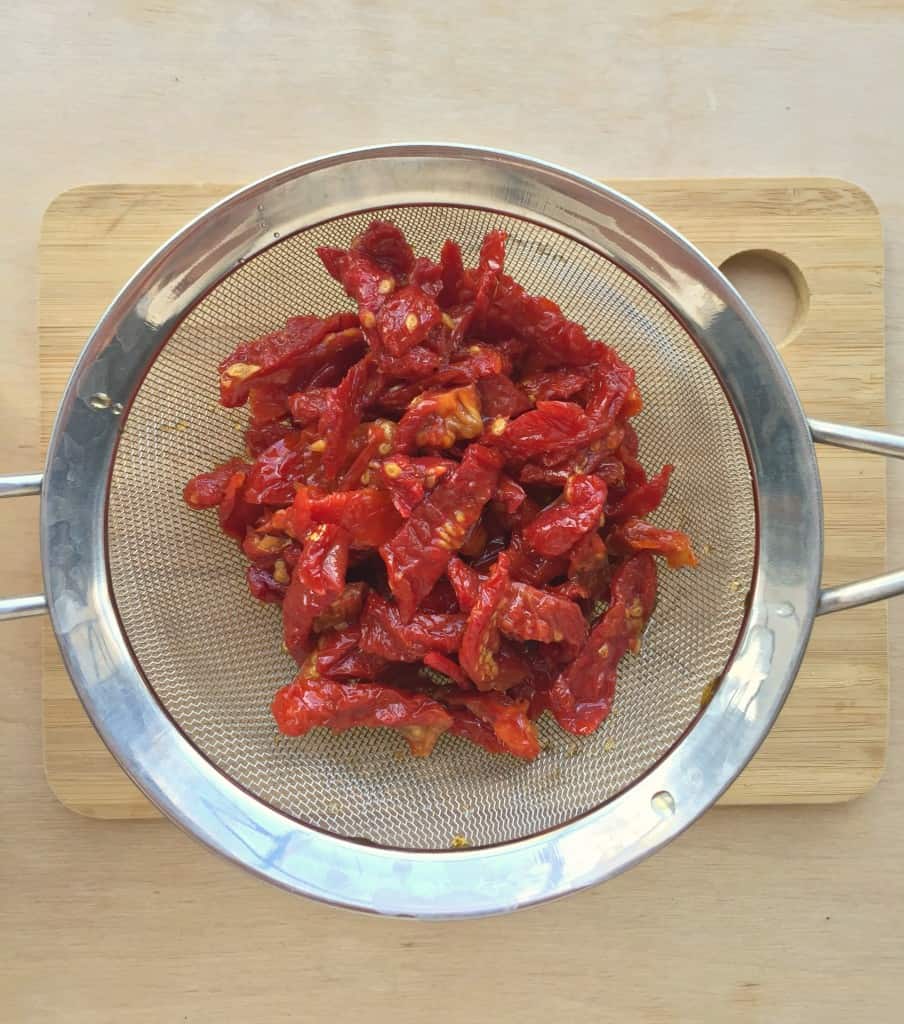 Chop them up & add them to the Brie cheese cubes with some choice herbs.
Totally seasonings you already have in your kitchen.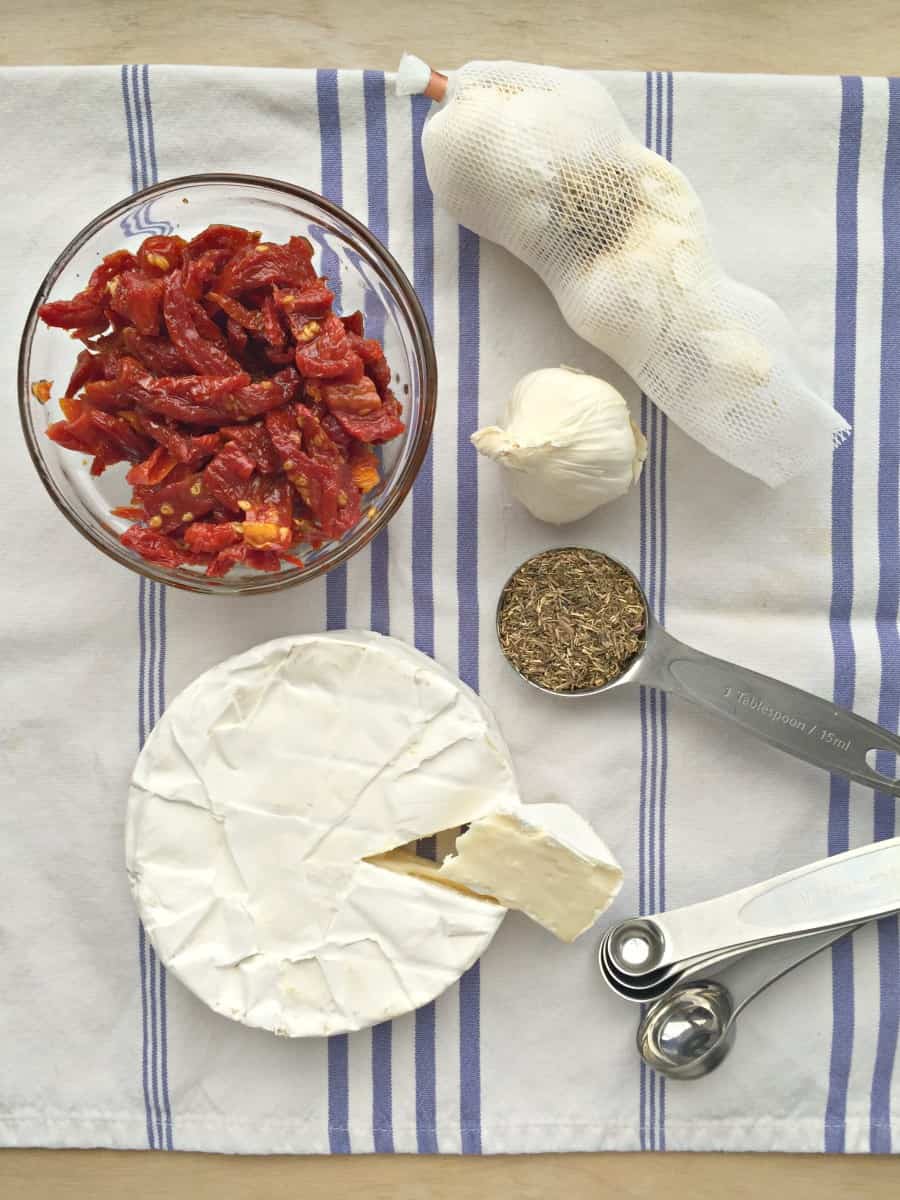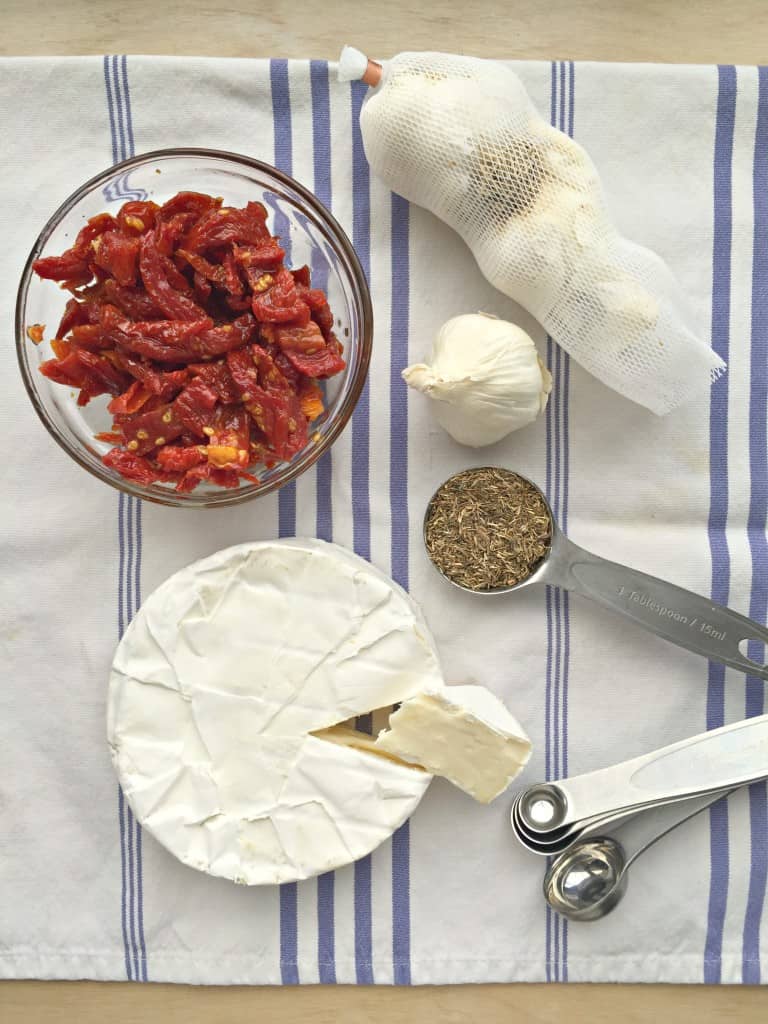 Mix the chopped-up tomatoes with the seasoning blend and layer in a small baking dish.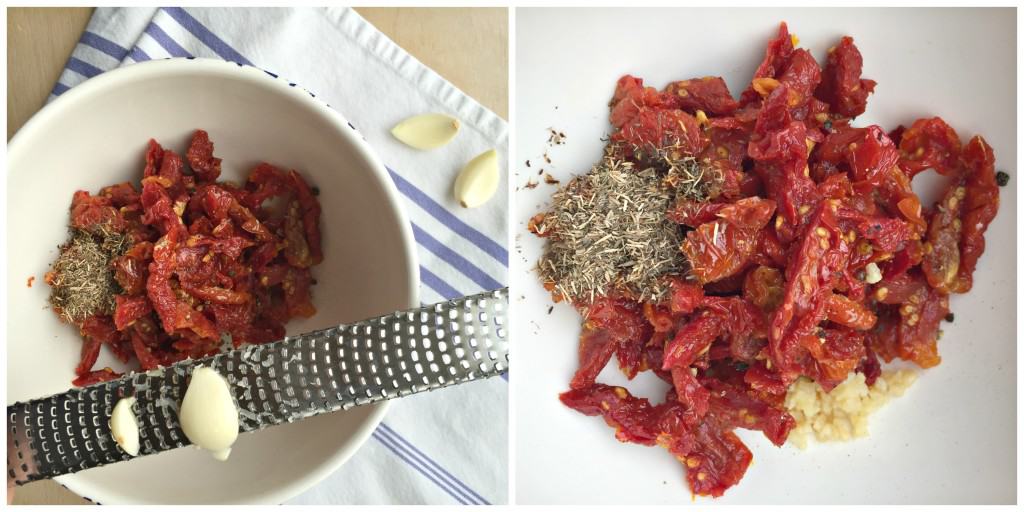 A handful of minutes in the oven, and the dip starts bubbling. Yummm.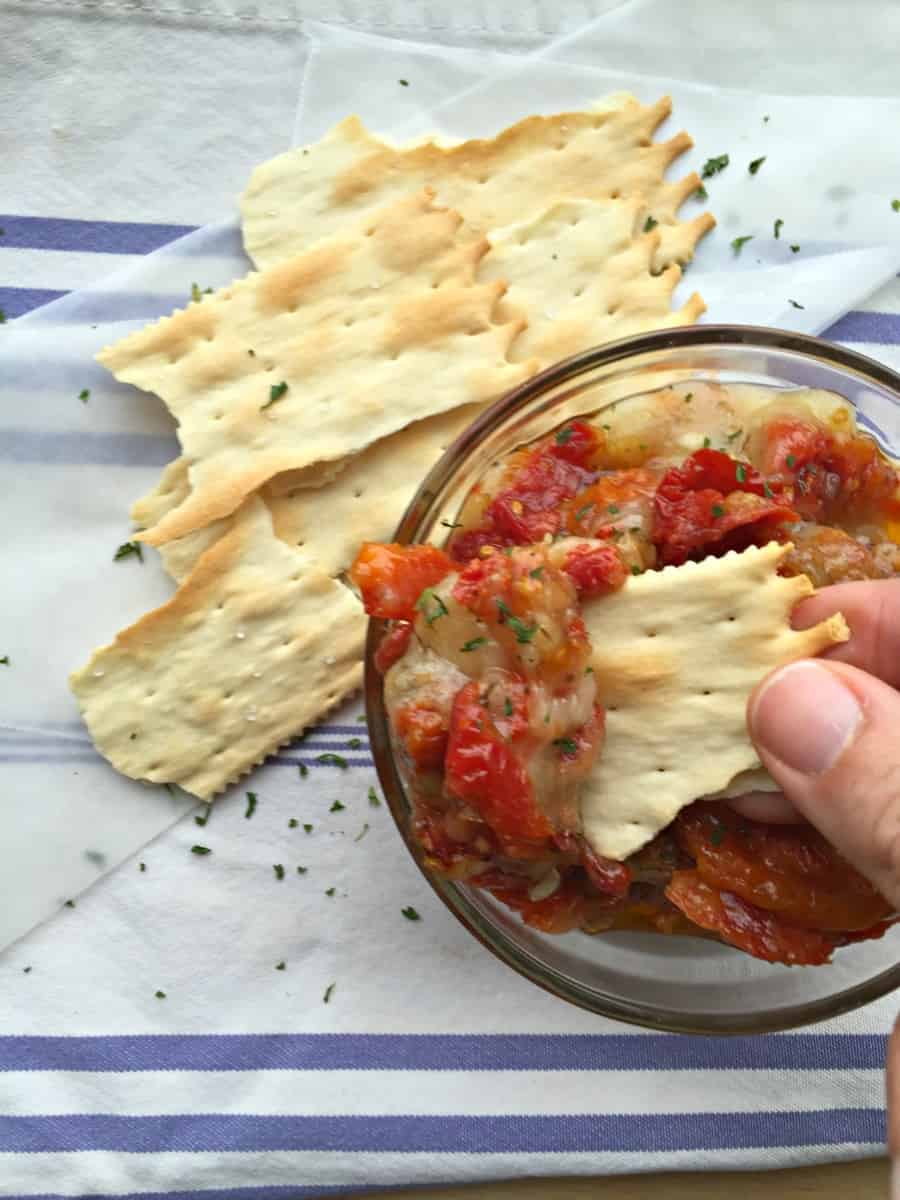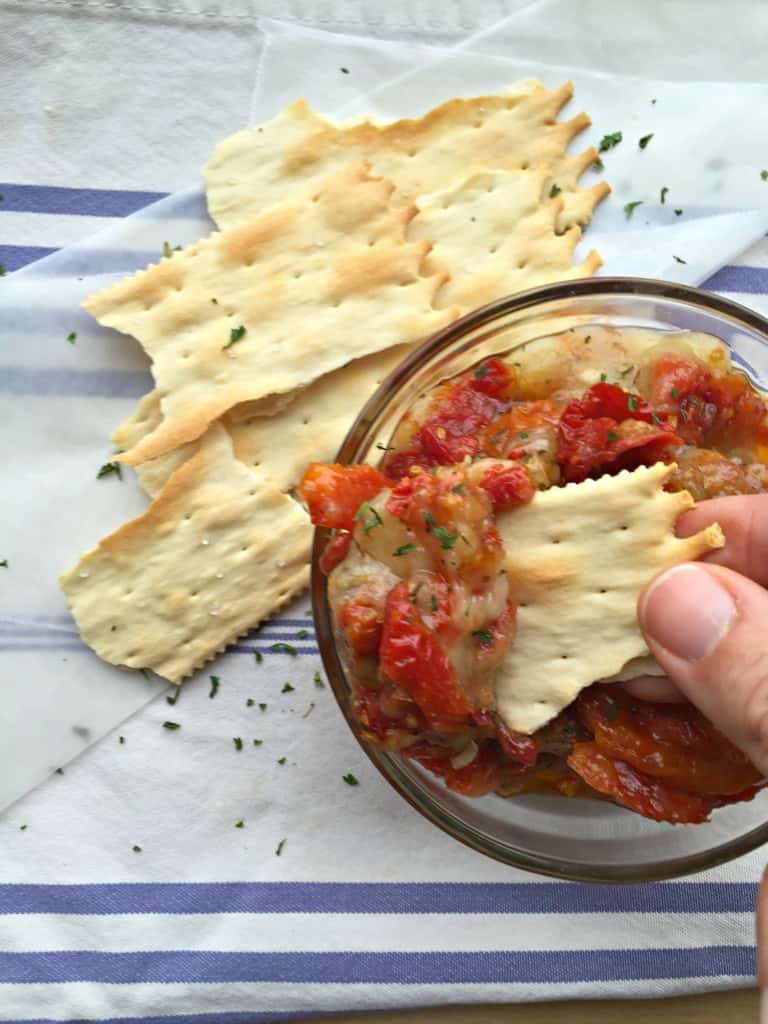 Serve with crackers, cubed bread, or veggies.
I would even use it as a sandwich topping. Maybe on a turkey sammy? Yum.
The salty, tangy, melty goodness is unbelievable.
So much flavor here.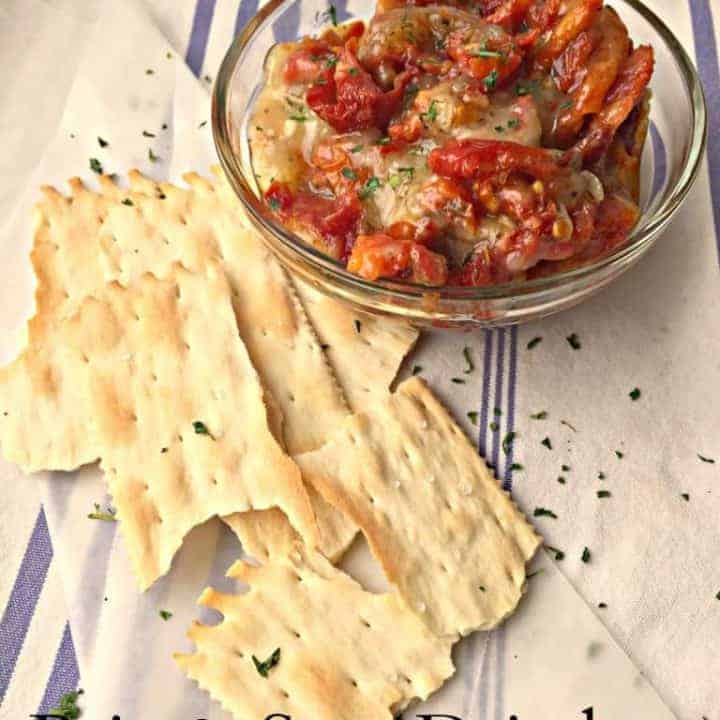 Brie & Sun-Dried Tomato Dip
A deliciously tangy dip featuring Brie cheese & sun-dried tomatoes.
Ingredients
8 oz. Brie cheese, rind removed, and chopped into 1" cubes
6 oz. sun-dried tomatoes, chopped
3 cloves garlic, minced or grated
1 teaspoon dried thyme
crackers to serve dip
Instructions
Pre-heat oven to 350 degrees.
Combine sun-dried tomatoes, garlic, & thyme in a medium size mixing bowl.
Layer Brie cubes and sun-dried tomato mixture in a small baking dish.
Bake for 15 minutes, or until bubbling.
Serve with crackers, veggies, or cubed bread.