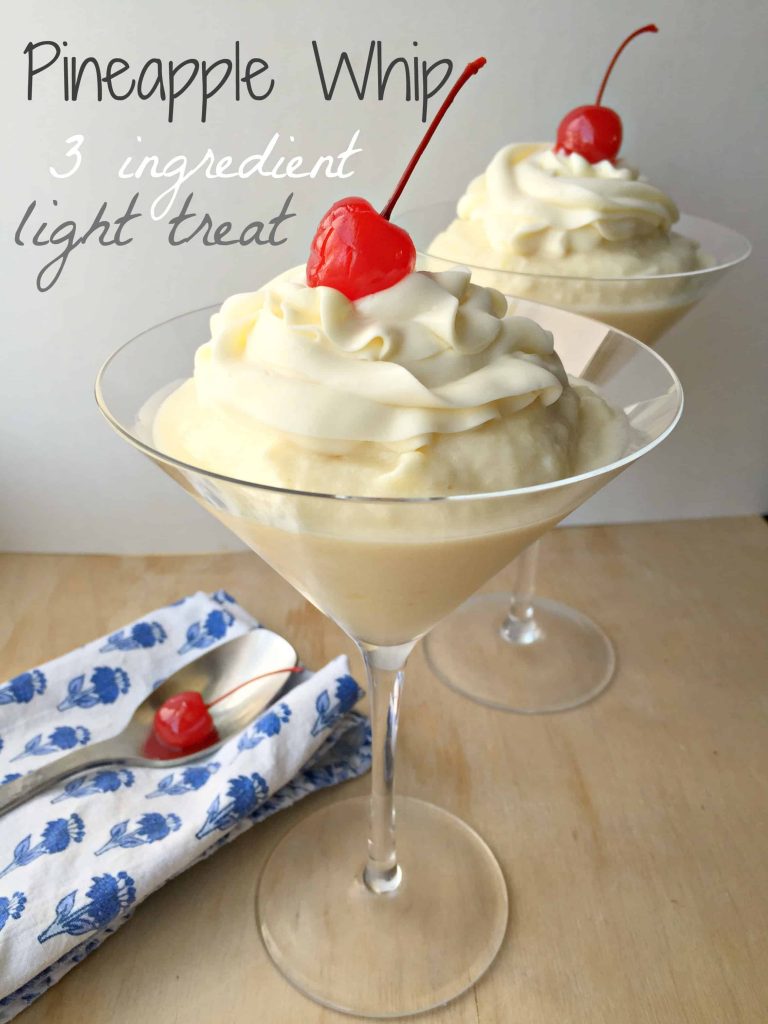 This one was fun to make. And really easy.
Very kid-friendly. And certainly brightened up our day, when the temperature outside was not cooperating. Spring! It's supposed to be Spring……in like, 3 days.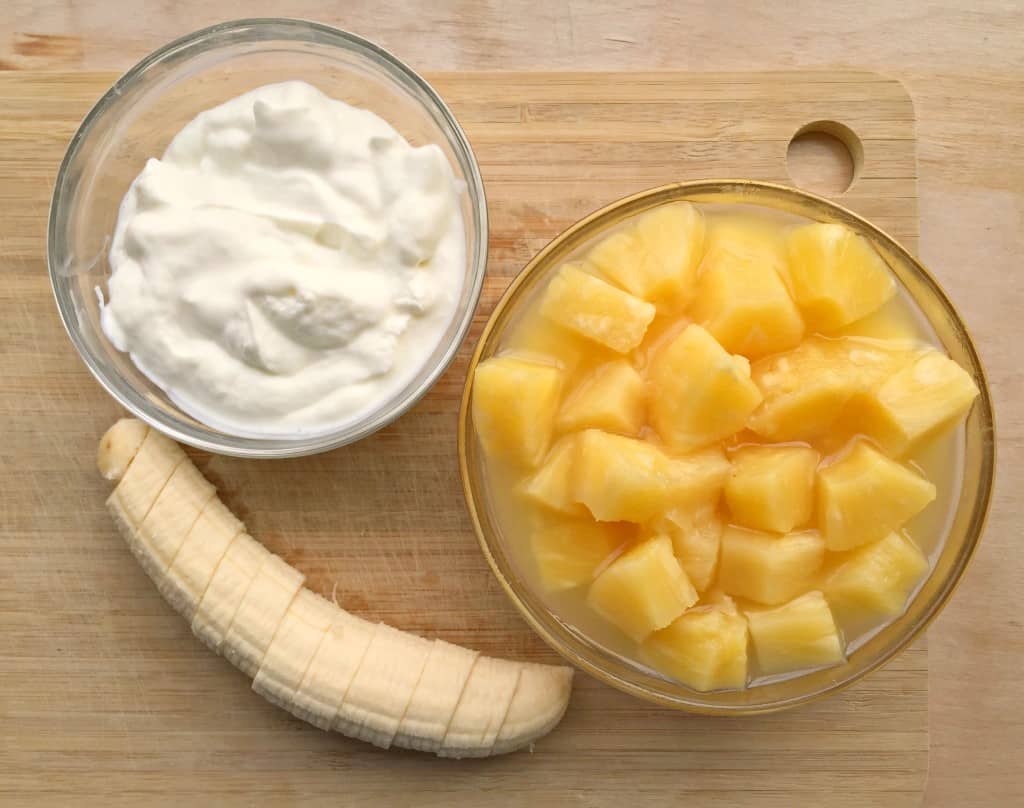 When I was a kid, we always went to Florida for spring break. I know, tough life. My parents had some family friends that they knew from B.K. (before kids) that would meet us down there every year. They became like extended family.
I remember sooo looking forward to those trips. To get out of the Chicago winter, enjoy the sun & beach, and to see my "family" again. I have SO many vivid memories from those trips… the orange Florida perfume. Family dinners, Duggar style. Being covered head-to-toe, in neon of course, just to go to the beach. (Irish skin. Yep.) Scrambling to keep up with the big kids- I was the youngest of the group by 4 years. Oysters on the beach… key lime pie… virgin pina coladas.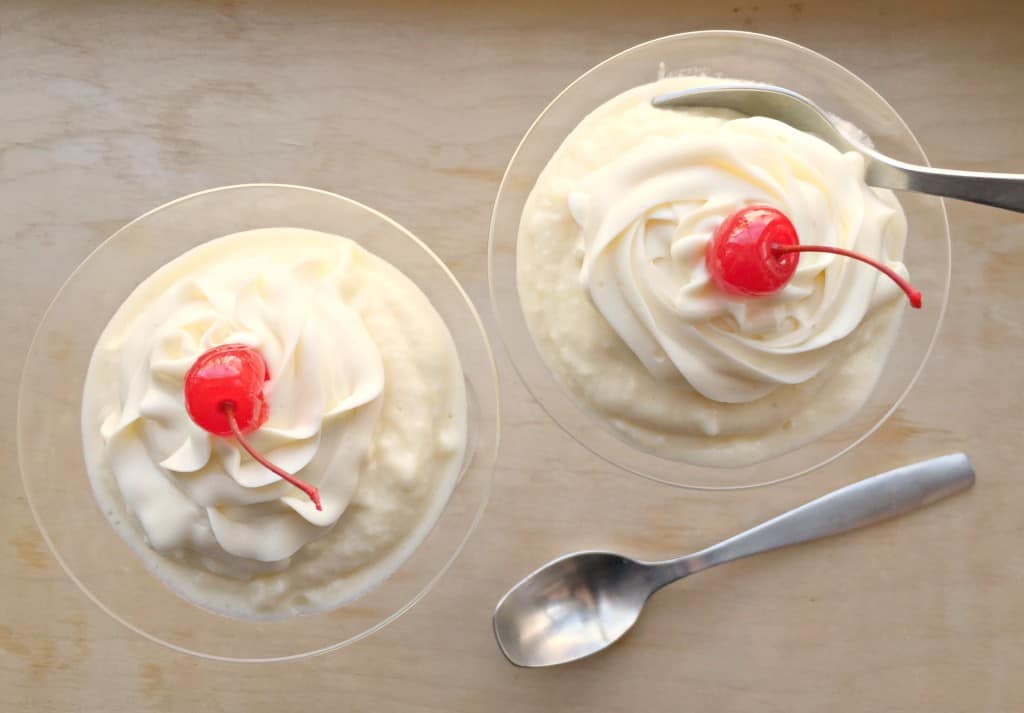 I was such a fan of those coladas. Pineapple, coconut, whipped cream- tastes just like vacation to me. I loved the little umbrellas and the maraschino cherries. And I loved feeling like I was having an "adult" drink.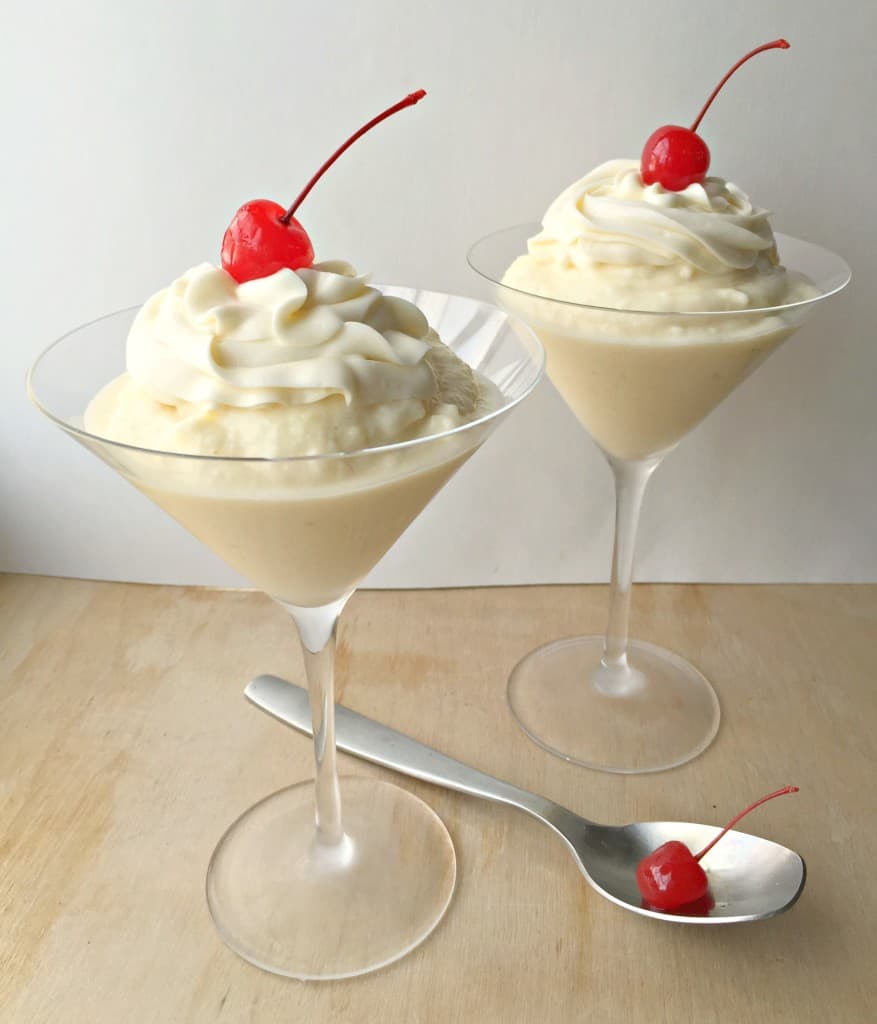 These pineapple whips took me right back to the beach. Topped with frosting, they are such a sweet (yet light) treat for kids and adults. And there's greek yogurt, so it's practically a smoothie. Enjoy!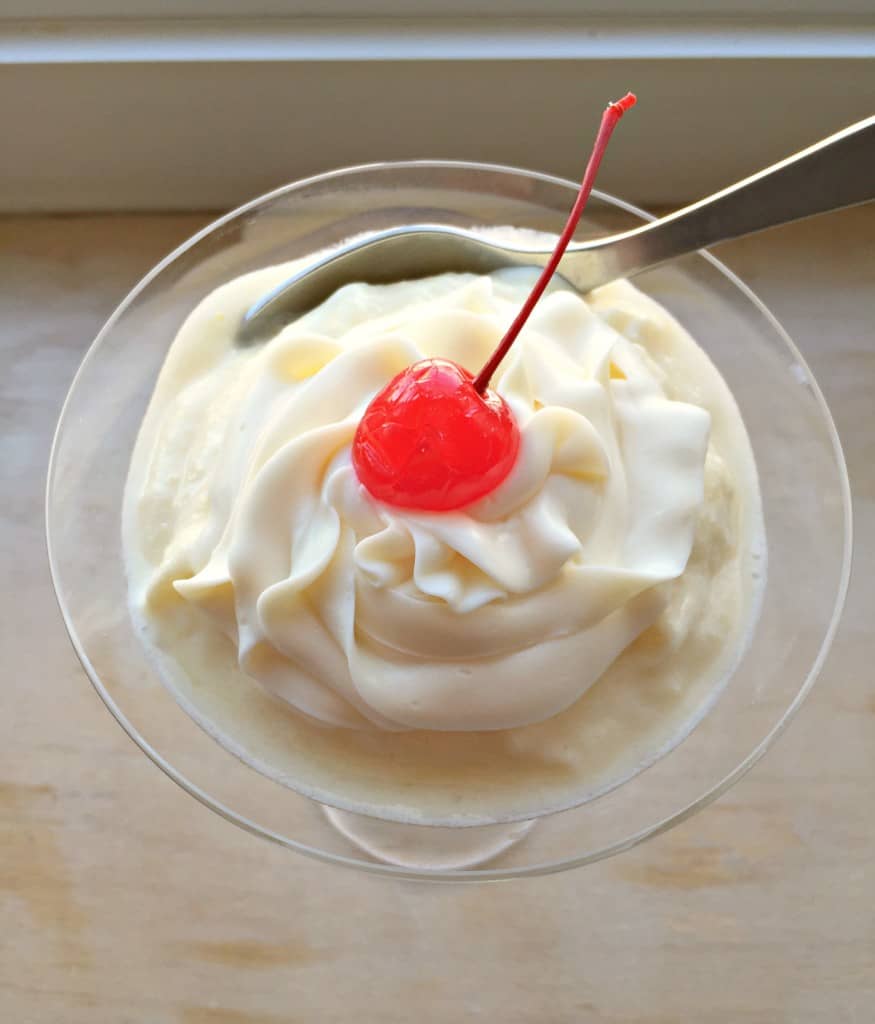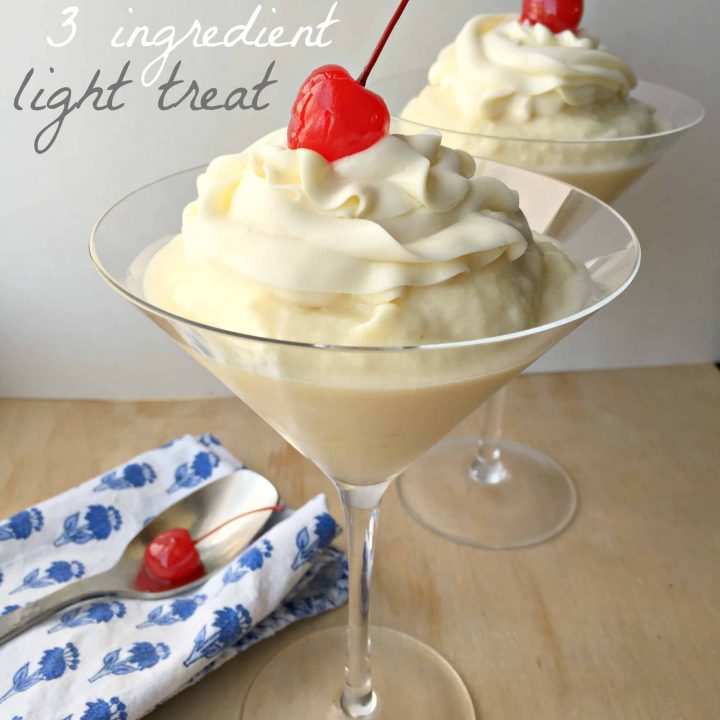 Pineapple Whip
Greek yogurt, frozen bananas & pineapple are blended together to make fresh, light treat.
Ingredients
1 cup greek yogurt (I used non-fat, you could also try flavored yogurt)
1 frozen banana
1- 15 oz can, pineapple (remove from can and freeze beforehand)
1 can vanilla, frosting, diluted with 1 Tablespoon of water
maraschino cherries for garnish
Instructions
Add all ingredients to blender or food processor, blend until smooth.
Pour into glasses (ice cream sundae or martini glasses work best), top with frosting & a cherry if desired.