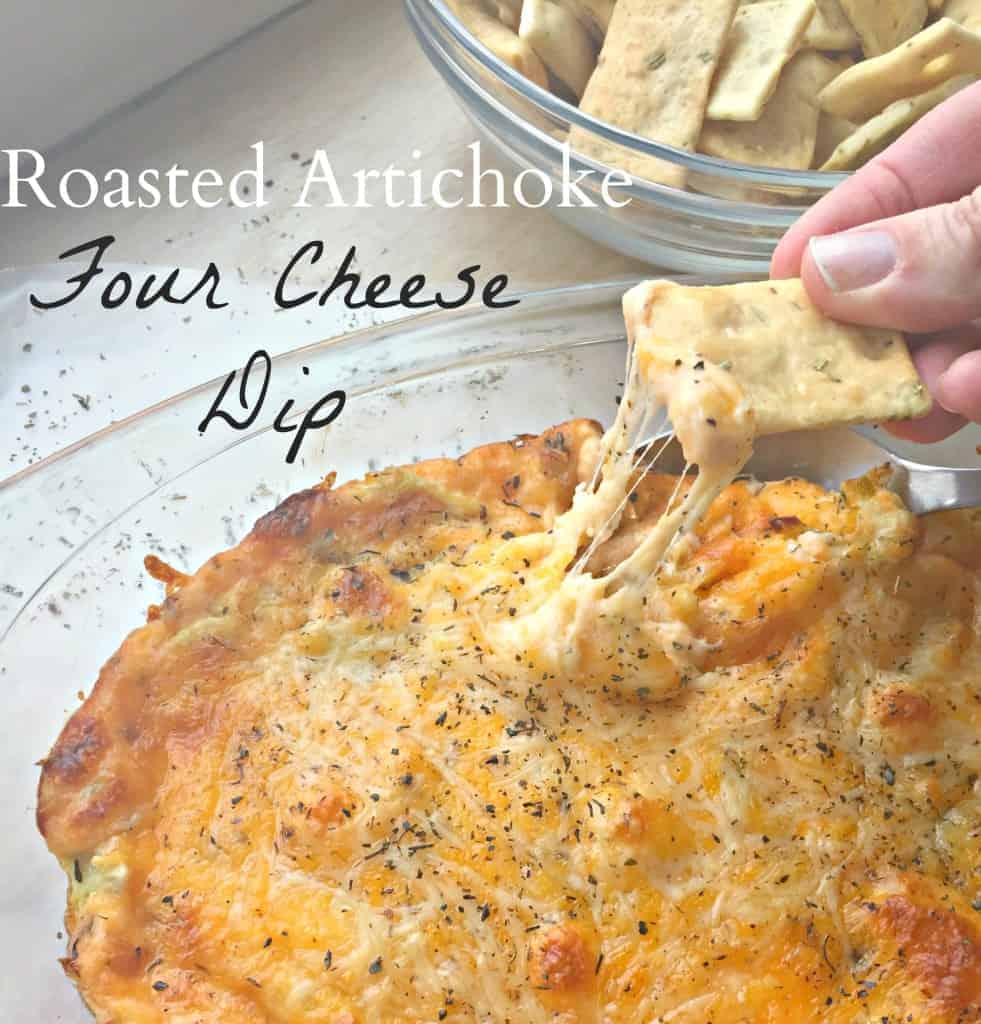 Let's just call this what it is… stress eating…
…but in the most pleasant way.
My favorite weather phrase "Polar Vortex" is on the weather forecast (second favorite, blustery), my husband is in the busy season of his job, and I just want all of us to take a vacation somewhere warm.
You feel me?
I'm guessing that February is a hard month, even if you live in a warmer climate.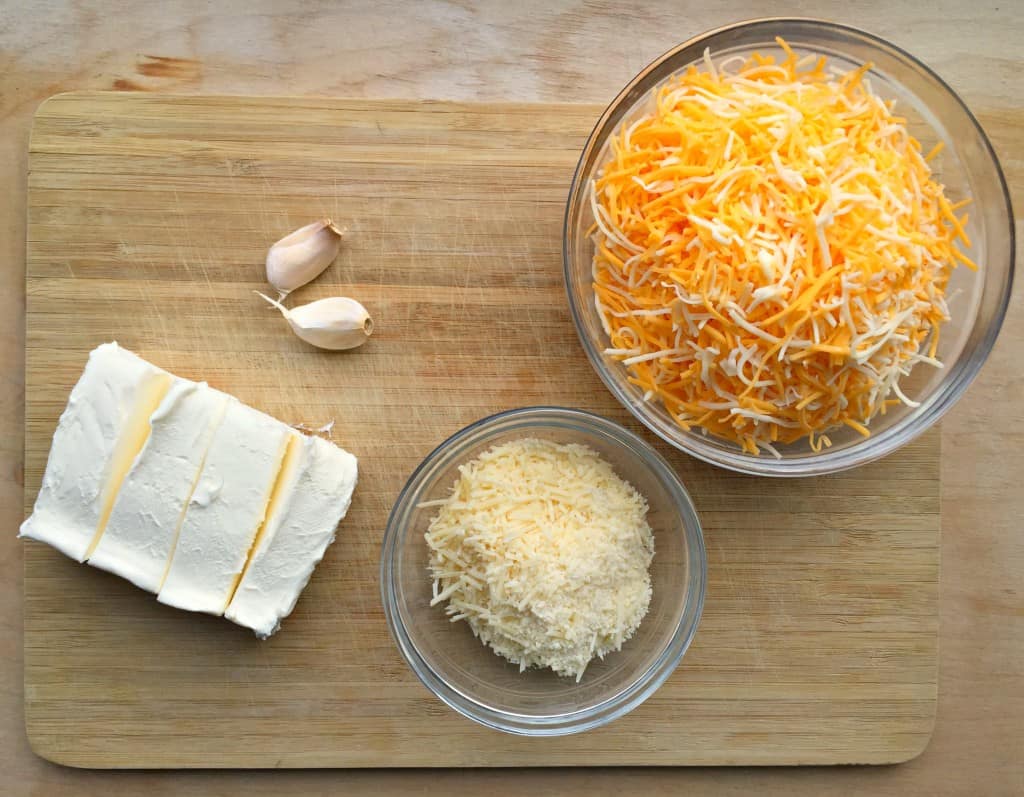 Middle of the school year, shorter days… although I have to say that I am honestly shocked-almost daily-when the sun is still out at 5 pm or so. It's
like, the same situation, every year on earth, and yet I'm still amazed when the days get longer. Guys, having kids messes with your head.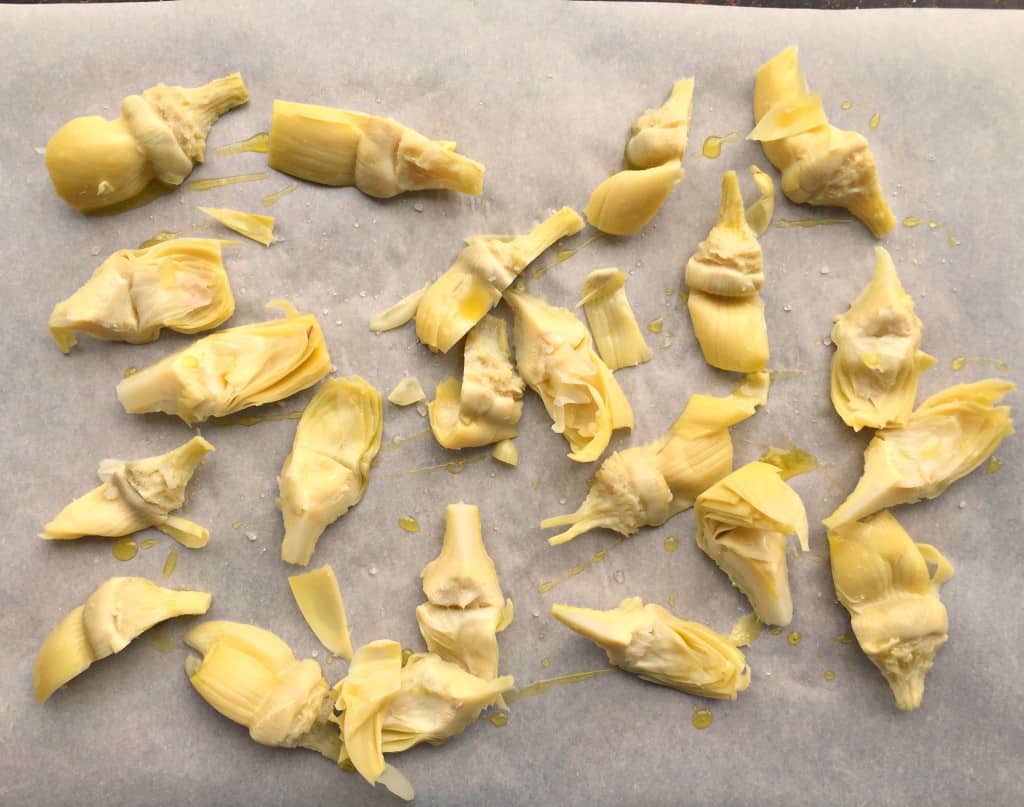 So what do we do? Make dip for lunch. Or dinner, depending what time the hubby gets home.
If you used veggies as dippers, you're golden. I mean, there's already artichokes in it.
Slow-roasted artichokes…yum. My fave.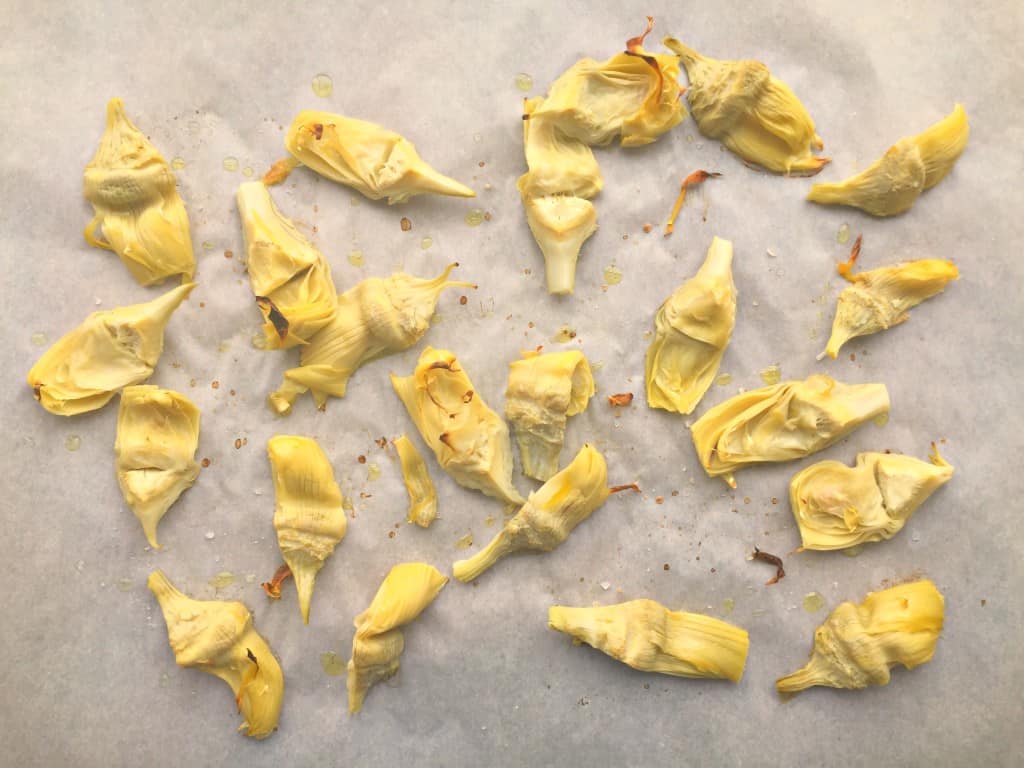 Adds texture to what is essentially a bowl of cheese. Fancy, four types of cheese, but still.
And the cracker dippers I used? These from Aldi. Another fave of mine.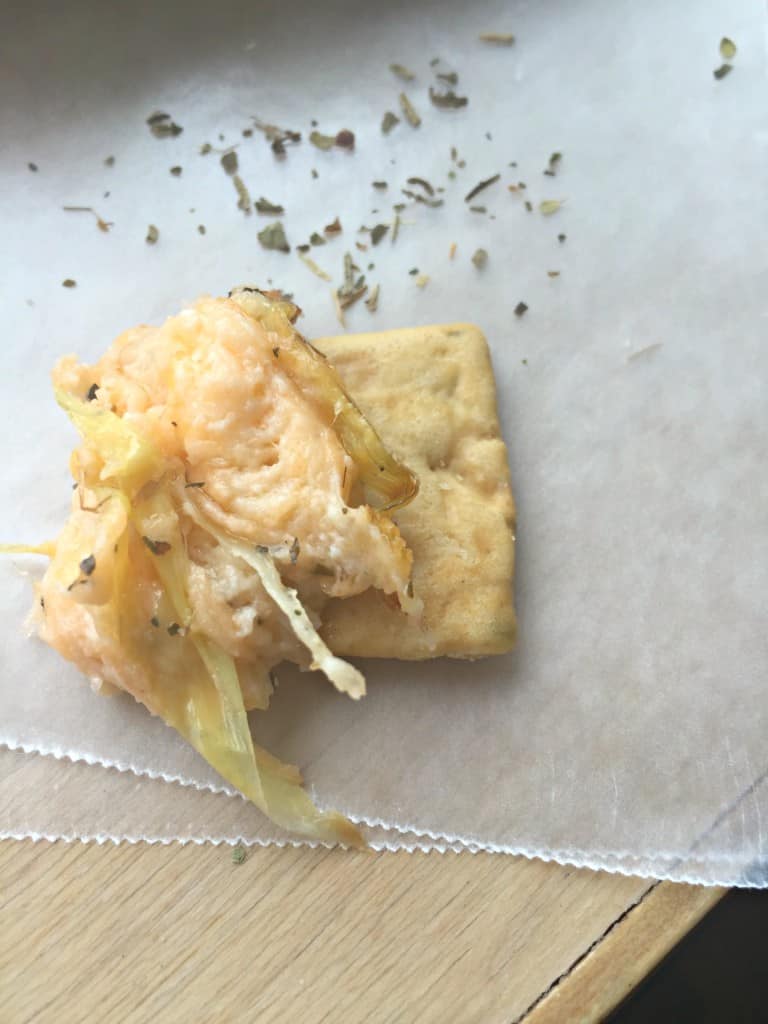 The rosemary flavor is bursting out of them, but it's baked-in.
I can't stand it when the chips served with dip are covered in their own flavor. Like, seasoned pita chips. The dip is the star, you guys. Let's keep it that way.
Creamy, melty, crunchy. Lunch. Dinner. Let's do this.
Roasted Artichoke Four Cheese Dip
Roasted artichokes, mozzarella, asiago, and parmesan cheeses make for a flavorful comfort dish appetizer.
Ingredients
1 can (15 oz) quartered artichoke hearts
1 teaspoon olive oil
1/4 teaspoon salt
1/4 teaspoon pepper
1 (8 oz) block cream cheese, softened
4 ounces mozzarella cheese, freshly grated
4 ounces asiago cheese, freshly grated
1/4 cup finely grated parmesan cheese + more for garnish
2 garlic cloves, minced or pressed
dried oregano, basil, and/or thyme to taste, can also use minced fresh herbs
crackers, bread or chips for serving
Instructions
Preheat oven to 400 degrees F. Line a baking sheet with aluminum foil then place artichokes on top. Sprinkle with olive oil and salt, then roast for 20-25 minutes, until the edges start browning. Set aside.
While artichokes are roasting, mix softened cream cheese with the mozzarella, parmesan, and asiago cheeses. Stir in herbs, garlic and roasted artichokes, mixing well to combine. Transfer mixture to a small oven-safe baking dish. Bake for 25-30 minutes, or until top is golden and bubbly. Serve immediately with crackers, chip or toasted bread.