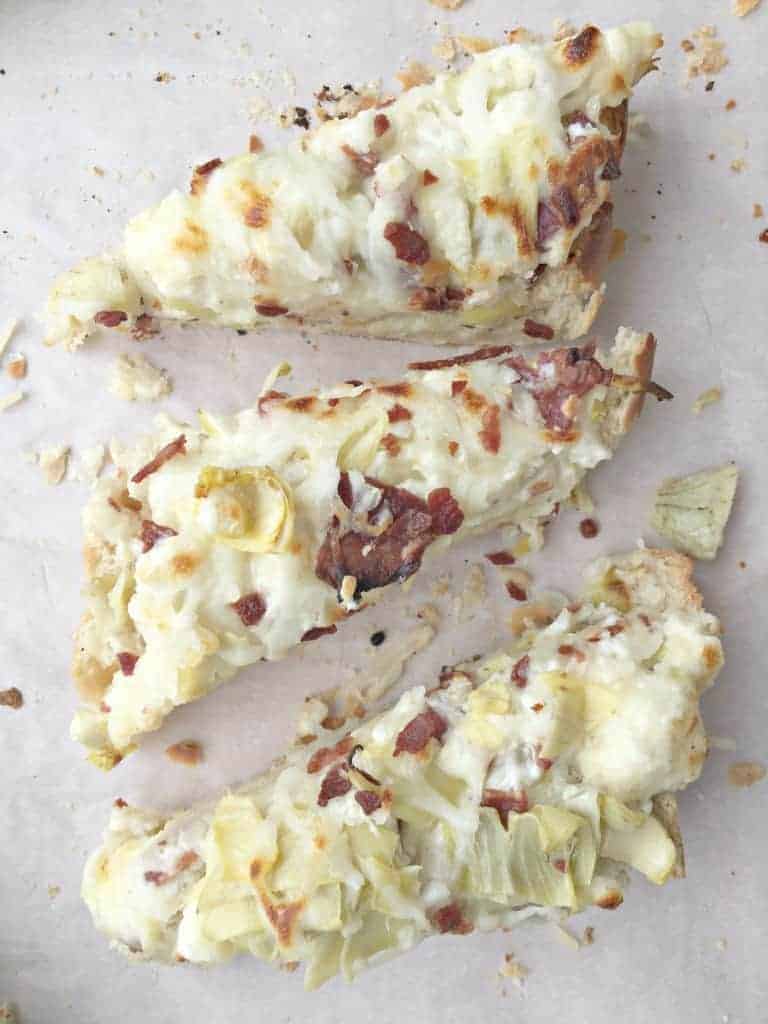 Who didn't love french bread pizza growing up?!
Reminds me of watching Snick with a babysitter when my parents went out on Saturday night.
The cheese never really tasted right, and the ends got hard… but somehow it was still perfect.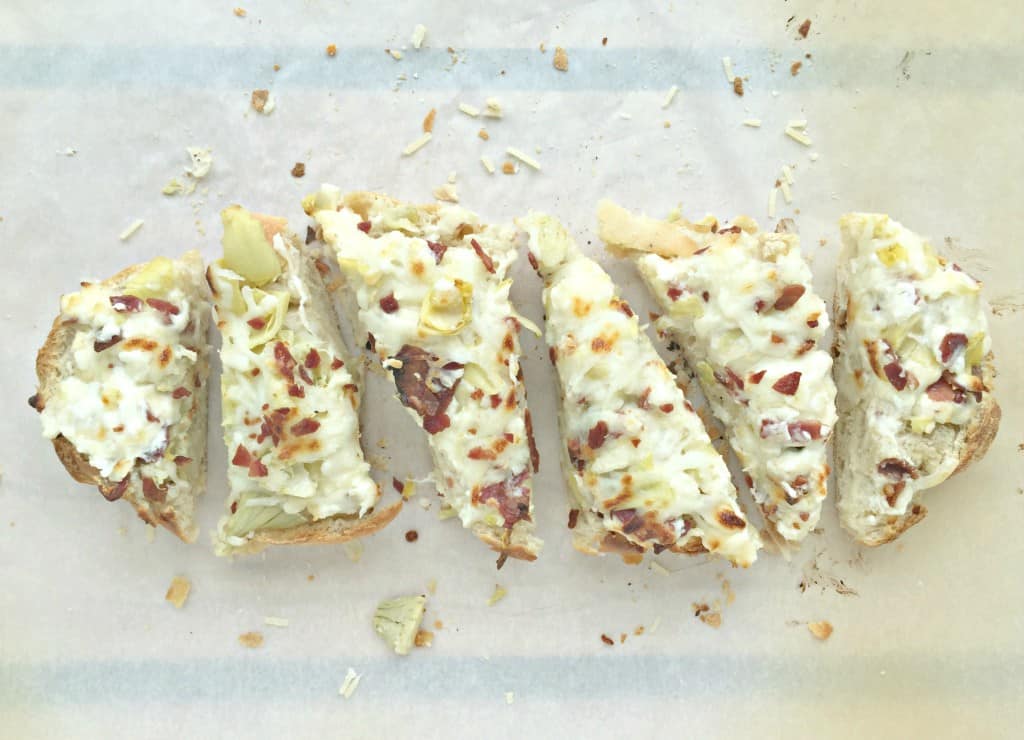 This french bread pizza has nothing in common with that variety, but it is amazing in its own right.
First of all, white pizza beats all. Sometimes I think garlic olive oil should replace all tomato sauce.
Or, in the case of buffalo chicken pizza, ranch dressing is acceptable too.
But then I think of classic pepperoni pizza and realize that red sauce has its place.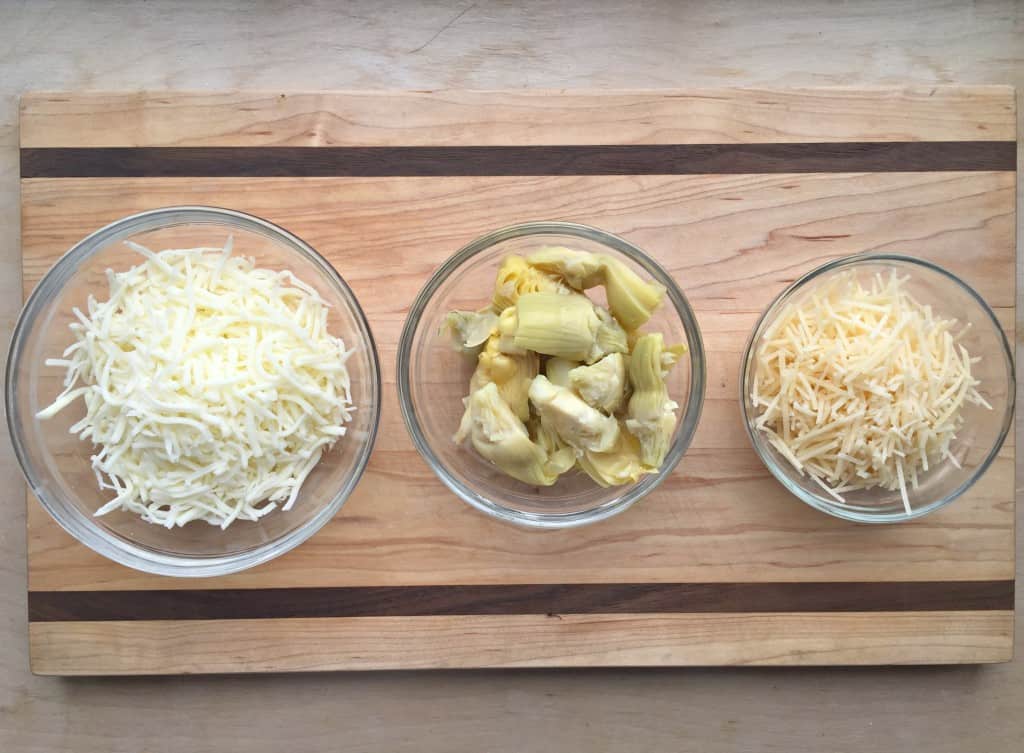 Butttt that place is not here.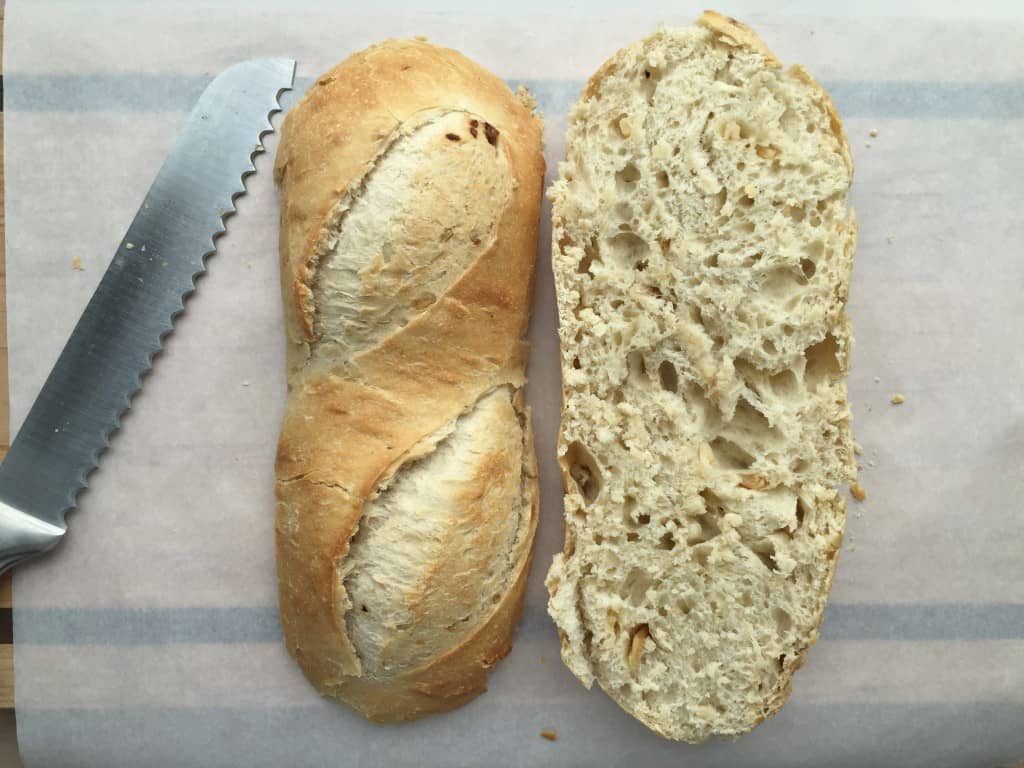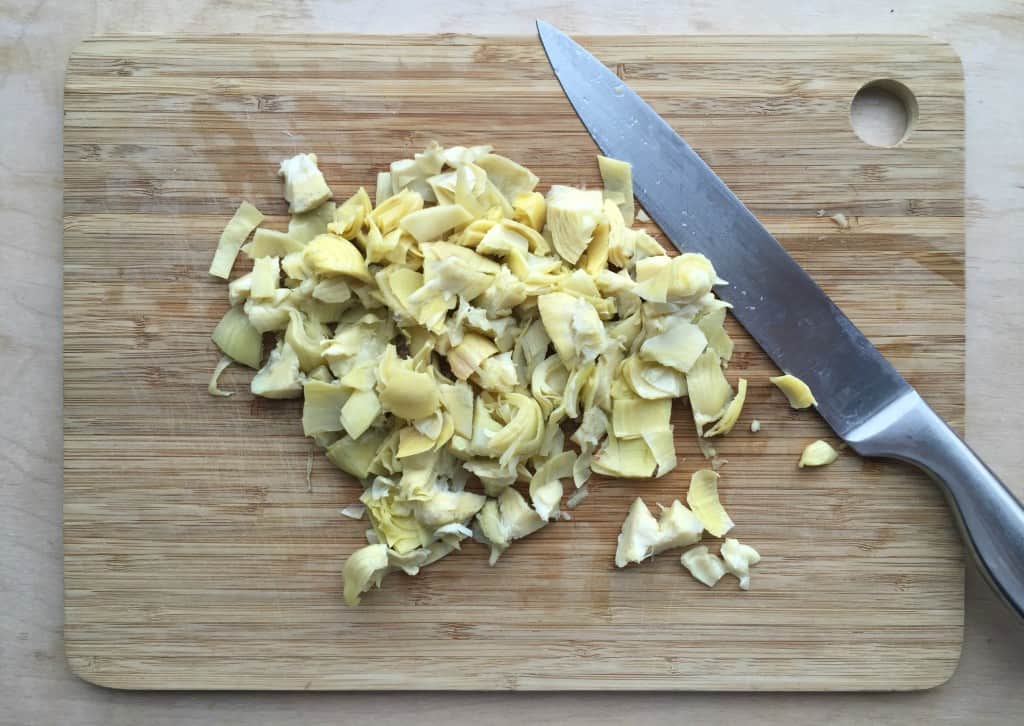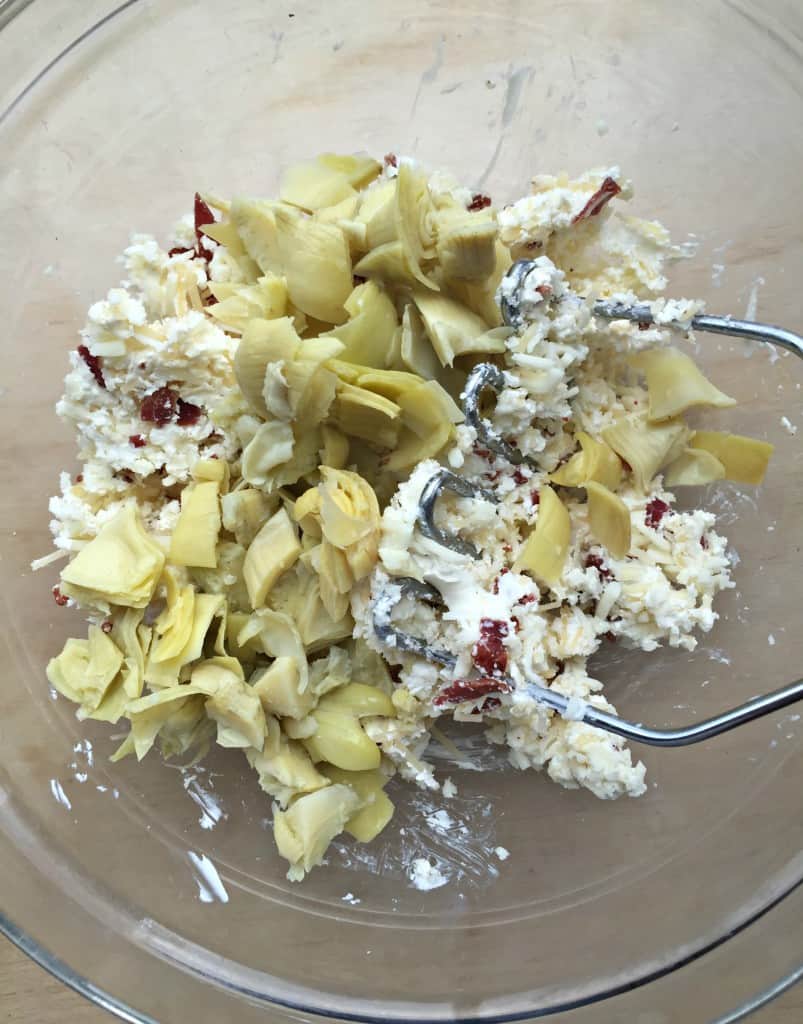 Words can't even describe how delicious artichokes, cream cheese, and bacon are together.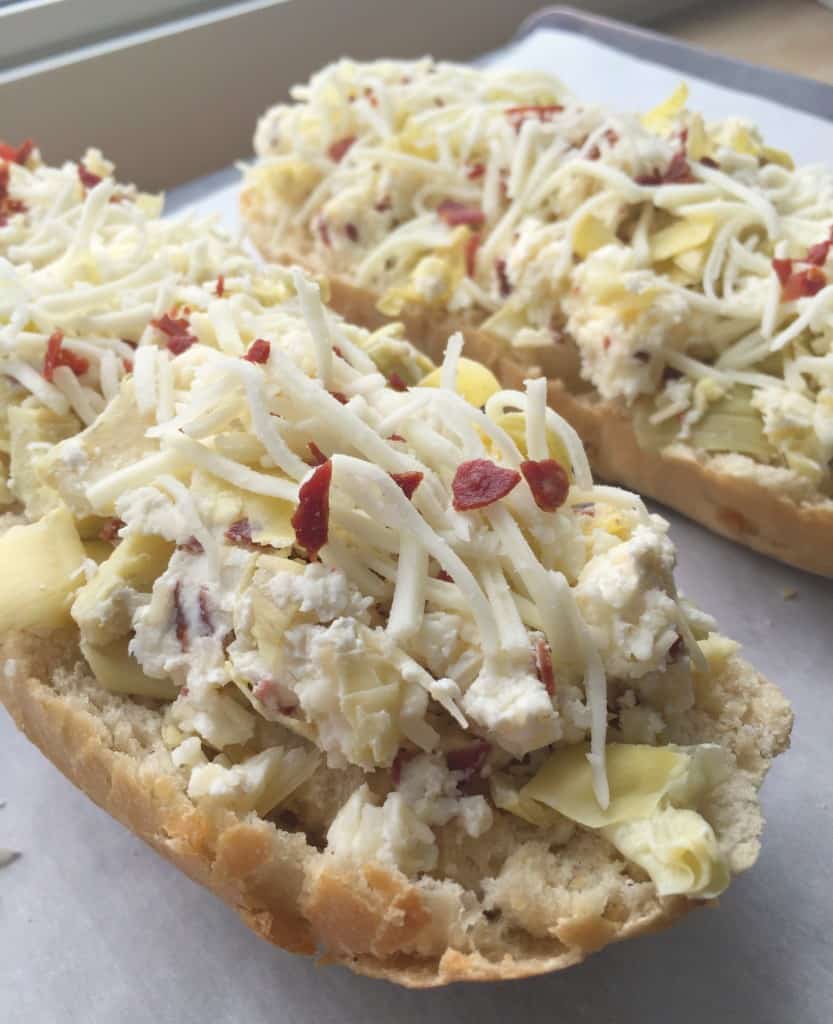 Especially melted. With extra mozzarella & Asiago cheese on top.
I highly highly recommend getting bread with garlic cloves baked in. Or maybe a rosemary bread. Any type of herbs. Takes this over the top.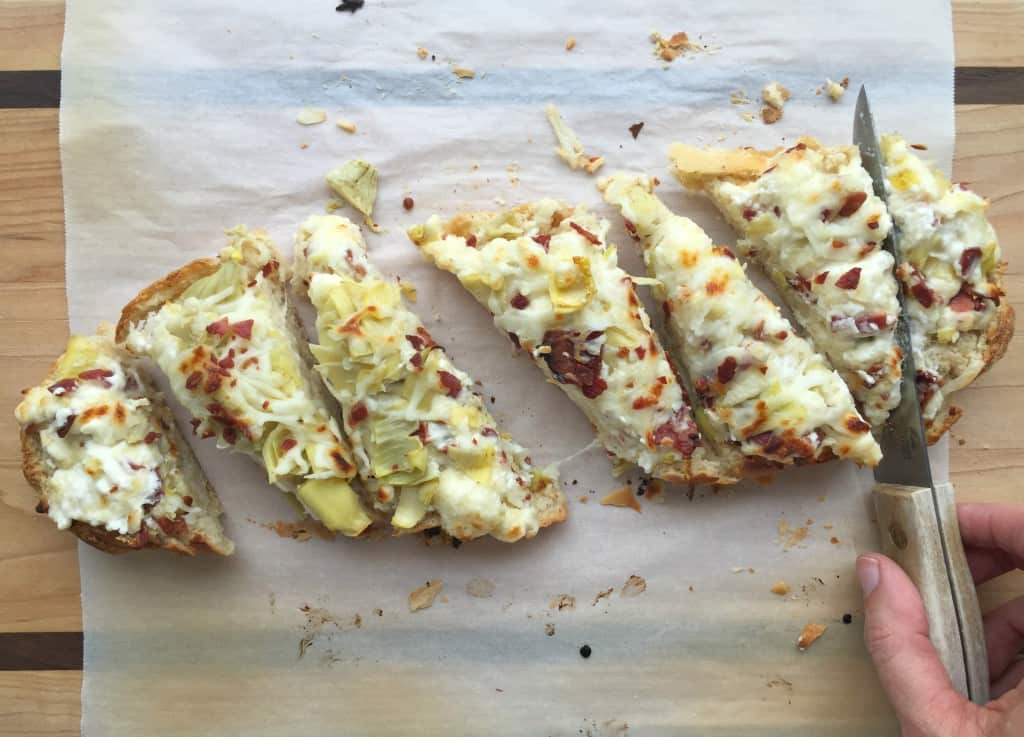 I promise, you won't miss the red sauce. Or the throwback french bread pizzas.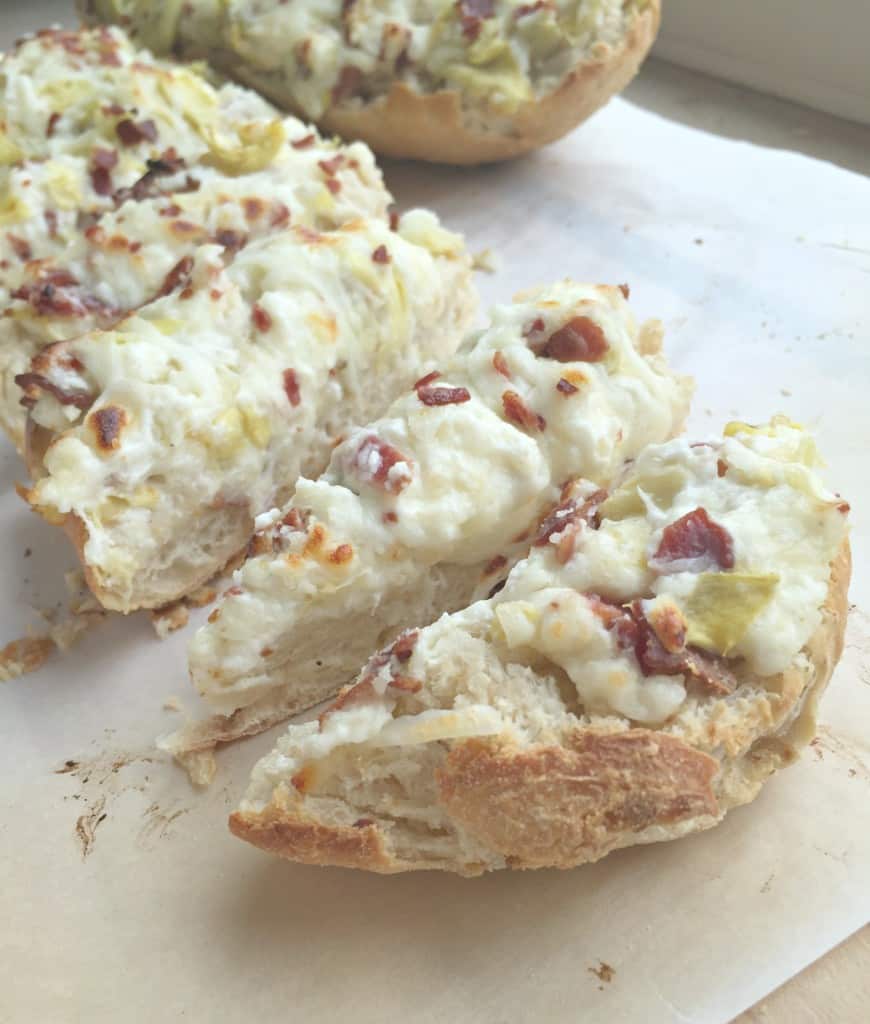 So cheesy.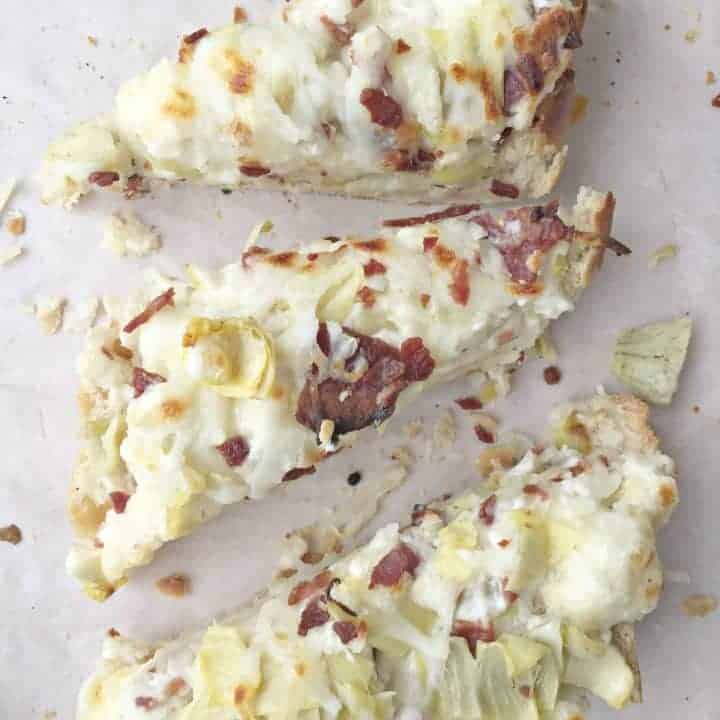 Asiago Artichoke French Bread White Pizza w. Bacon
Three types of cheese, artichoke hearts, and bacon spread on French bread to make pizza.
Ingredients
1 loaf, French bread
4 oz, cream cheese
1/2 can, quartered artichoke hearts
1 cup mozzarella, shredded
1/2 cup Asiago, shredded
4 strips bacon, cooked and chopped
Instructions
Preheat oven to 425 degrees.
Cut the loaf length-wise.
Mix three cheeses, bacon, and artichokes together.
Spread on top of open-faced loaf.
Bake for 15 minutes until cheese is melted, then heat to high broil for 3 minutes.