This shop has been compensated by Collective Bias, Inc. and its advertiser. All opinions are mine alone. #GameNightIn #CollectiveBias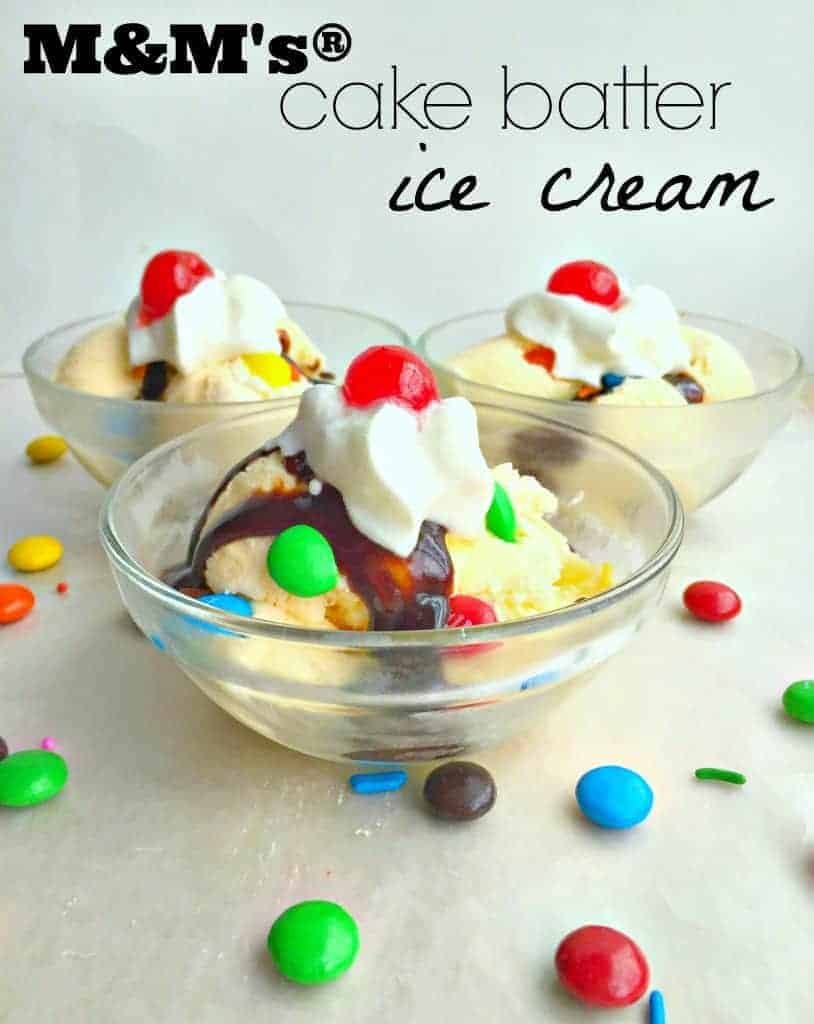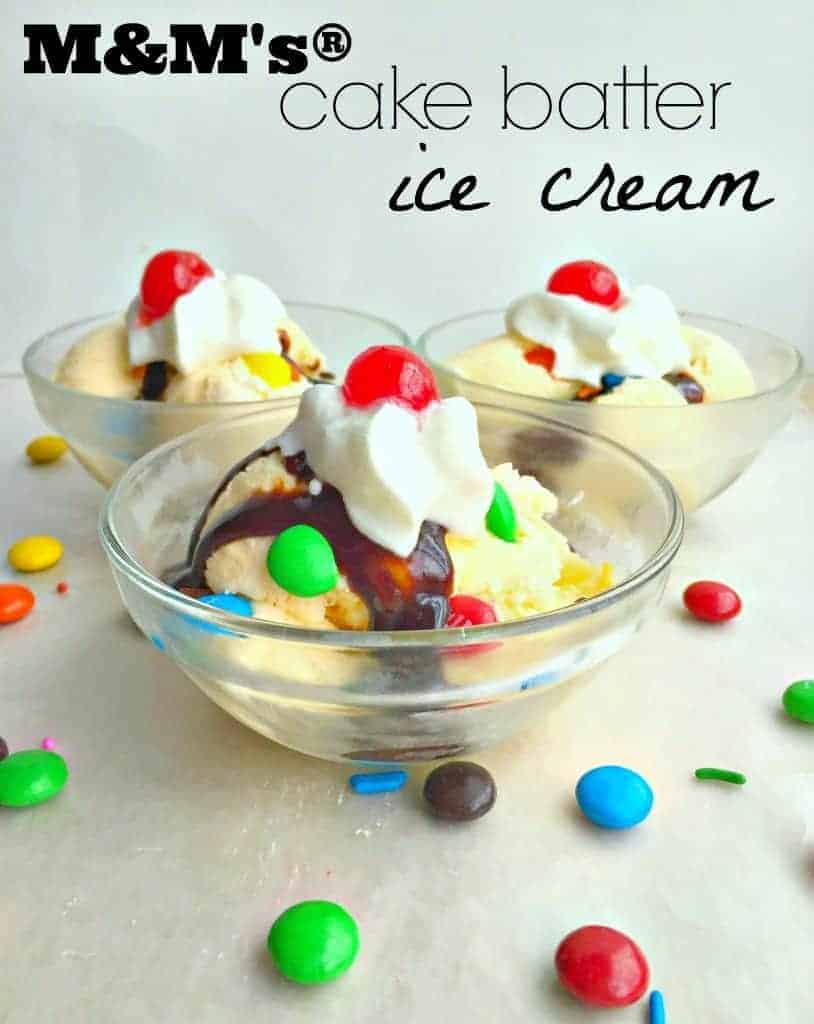 I was totally serious when I said I would make all of my desserts with cake mix from now on.
Cake batter is one of the best flavors ever.
Vanilla? Yawn. Cake batter ice cream? Now we're talking.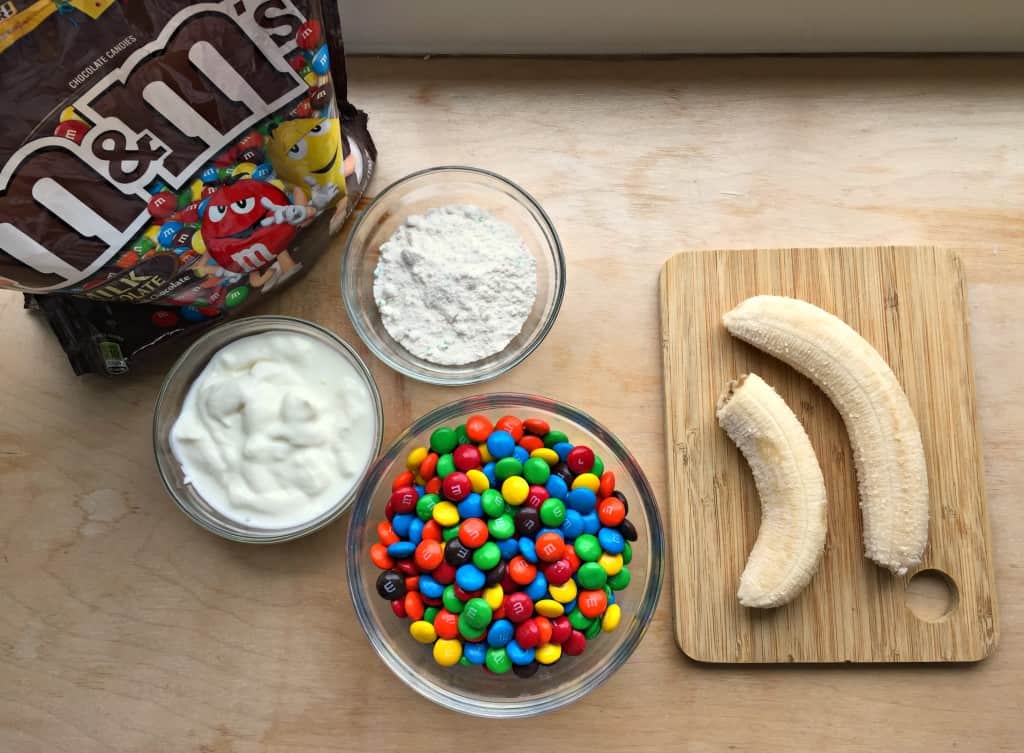 Did you know that you can make ice cream without an ice cream maker?!
It's fun and easy!
You do need a blender or food processor.
And the best part is…. you replace some of the dairy with a serving of fruit.
And the kids will never notice.
Interested??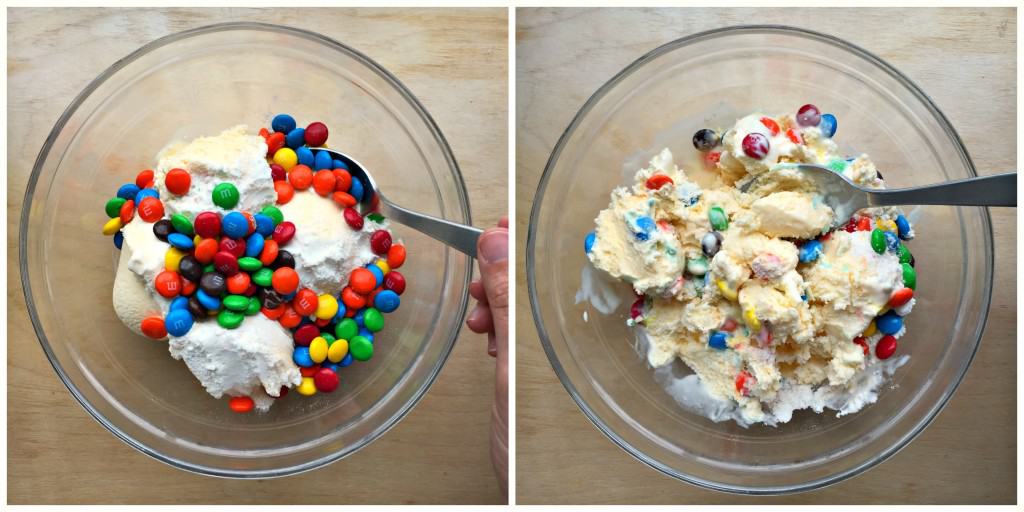 Into the blender goes frozen banana, non-fat Greek yogurt, and a dash of the cake mix.
If you want less thick/rich ice cream, you can add milk to the concoction.
Fold in the M&M's®, and you're ready for toppings!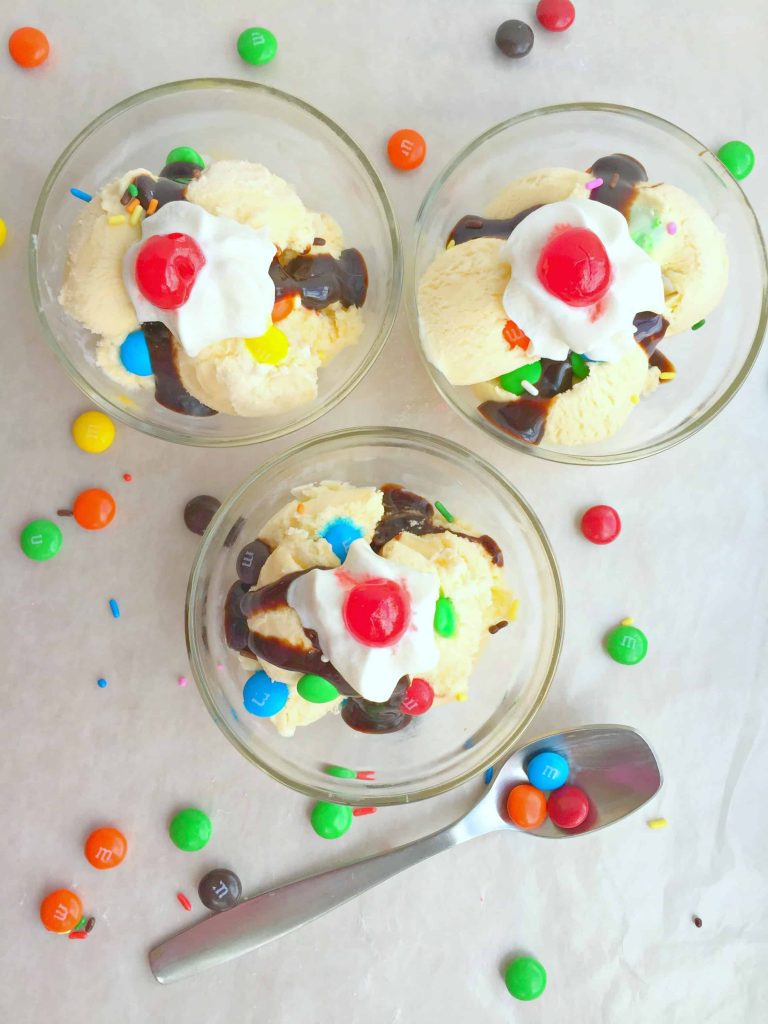 At our last family game night, we made the ice cream ahead of time, and everyone could make their own sundaes with toppings of their choice.
My daughter went all out with chocolate syrup, whipped cream, extra sprinkles, and her favorite part– the cherry on top!
She loves to spend uninterrupted time with Mom & Dad (and her baby sister), playing fun games and making up the rules.
Our favorites are HASBRO® Jenga and Classic Monopoly. I love that kids of all ages can play and understand Jenga. That's a good one to have in your collection.
Tell me… do you have family game nights? What are some of your favorite treats & games to play?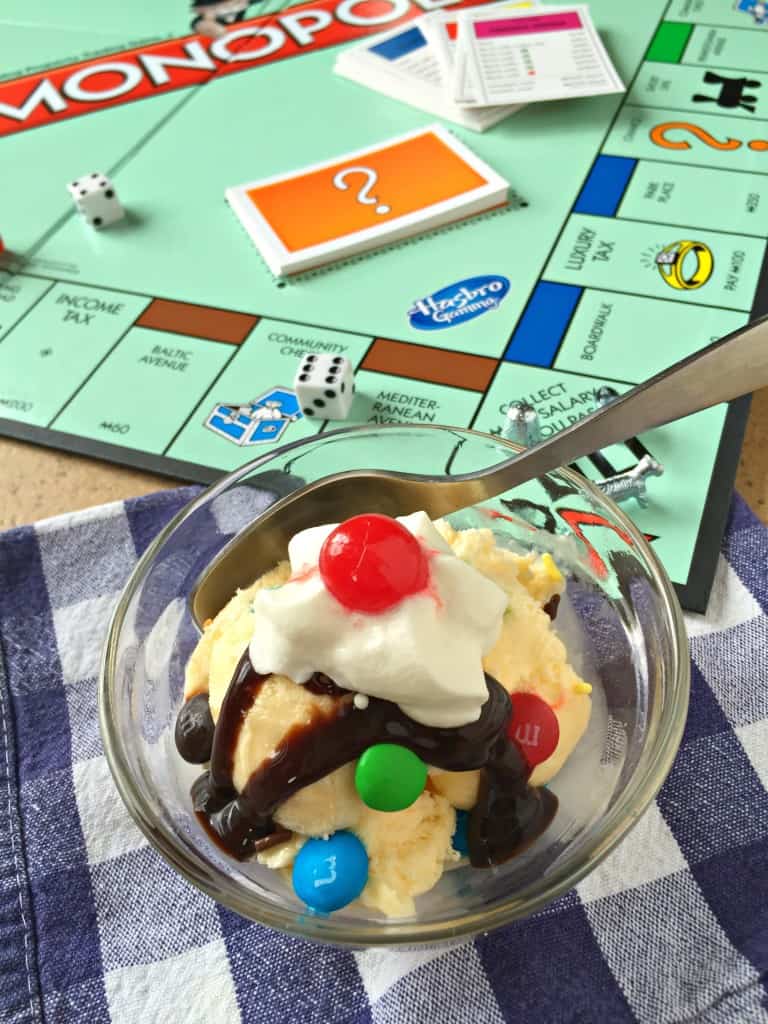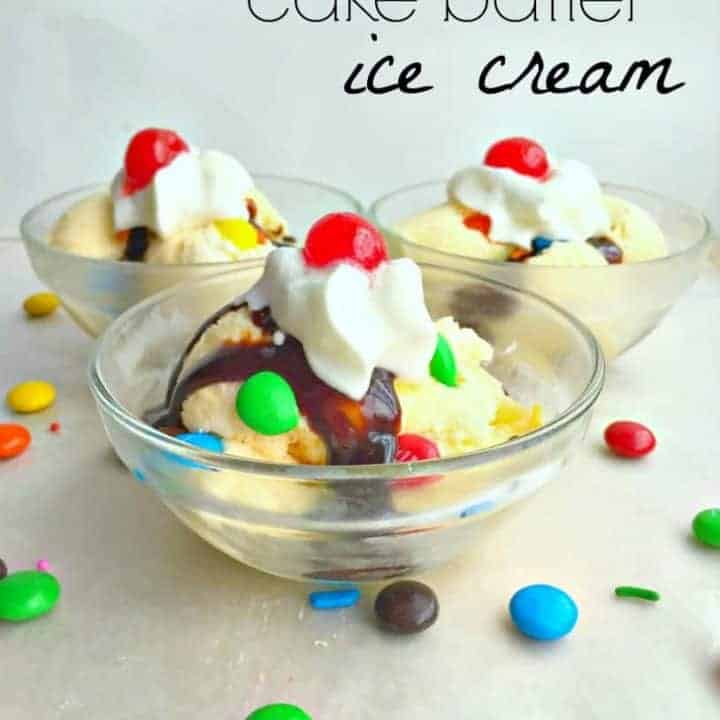 M&M's® Cake Batter Ice Cream
Homemade ice cream made with cake mix and M&M's®.
Ingredients
Ice Cream:
2 frozen bananas
1 cup, Greek yogurt (non-fat or whichever variety you prefer)
1/4 cup, funfetti cake mix
1/4 cup, M&M's®
Toppings:
chocolate syrup
whipped cream
sprinkles
maraschino cherries
Instructions
Place bananas, greek yogurt, and cake mix into blender, blend until smooth. Add milk (1 Tablespoon at a time) if too thick.
Fold in M&M's®.
Scoop ice cream into bowls.
Top with syrup, whipped cream, etc.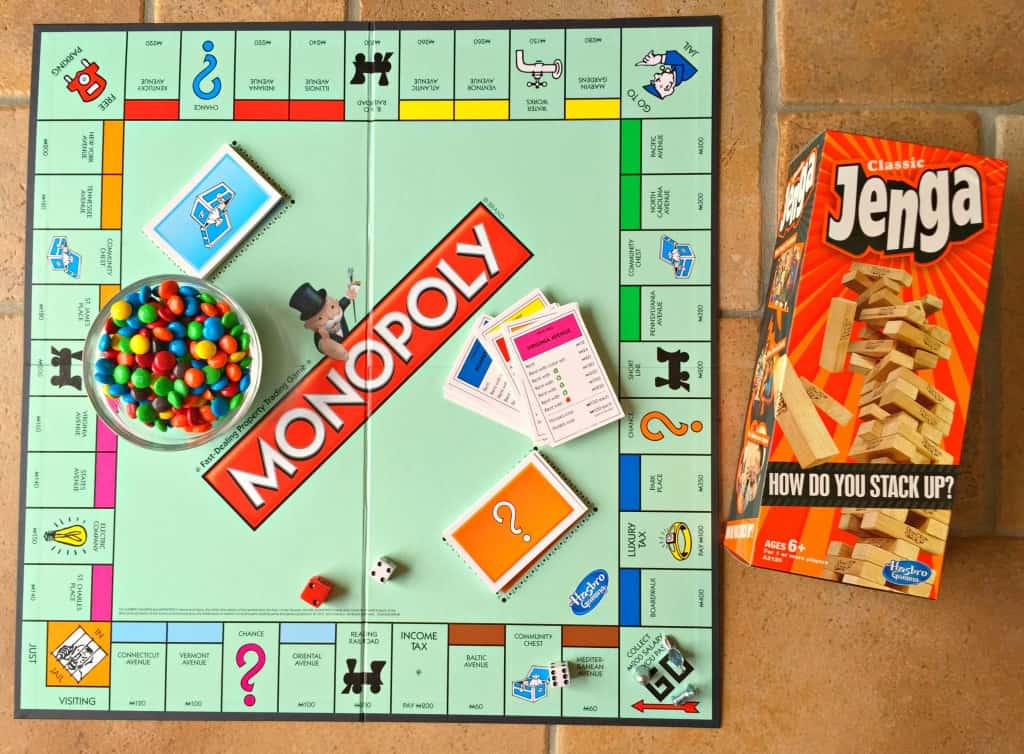 Looking to save money on the M&M's® in this recipe? You're in luck.
Use this coupon & purchase the M&M's® at Walmart… where you can also get HASBRO® Jenga and Classic Monopoly— two of our favorites for game night. Enjoy!