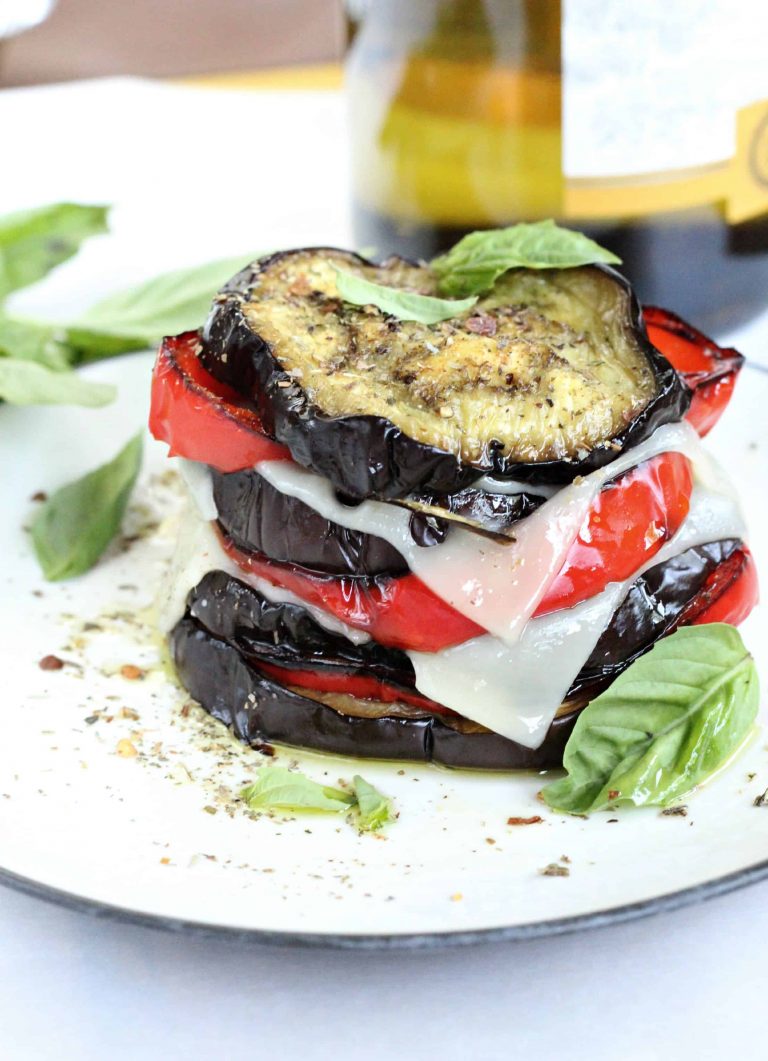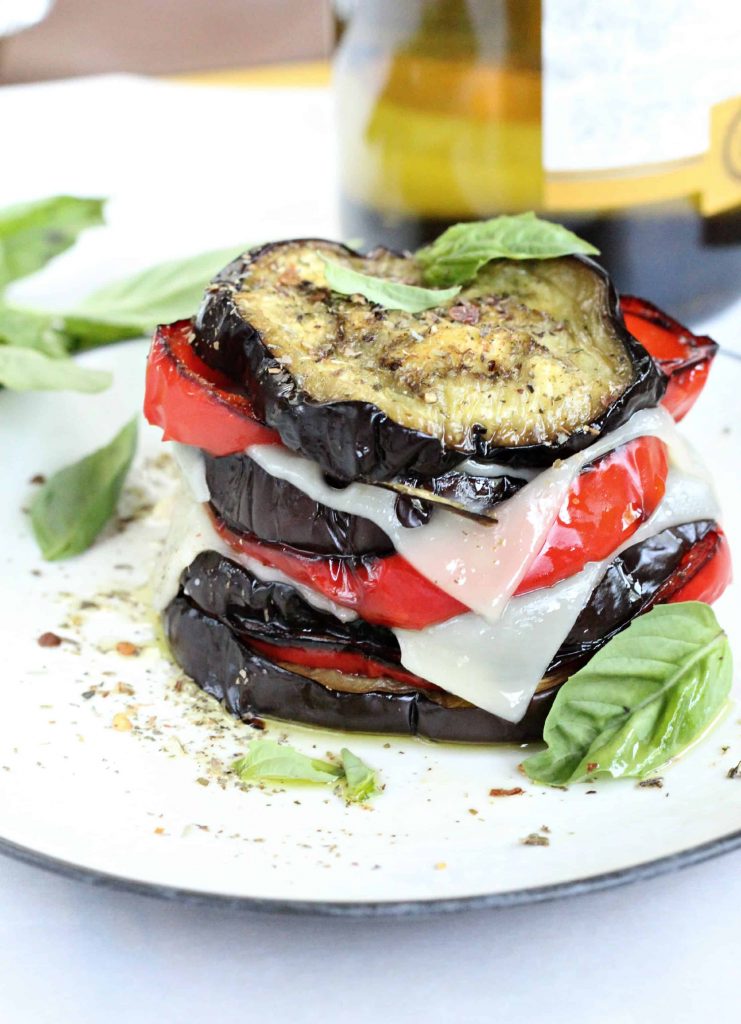 Let me tell you, it has been a WEEK. We might have done a hundred things this week, and the only thing I can remember is the crying.
Molars are no joke, people. Especially when the teether refuses any sort of help. Like teething toys… or cold food… cold washcloths… or medicine.
Seriously. Someone needs to explain to this kid that it's okay to accept help sometimes.
And my kids start teething at 3 months. I mean, really, do kids need teeth that young?
Ok– rant over.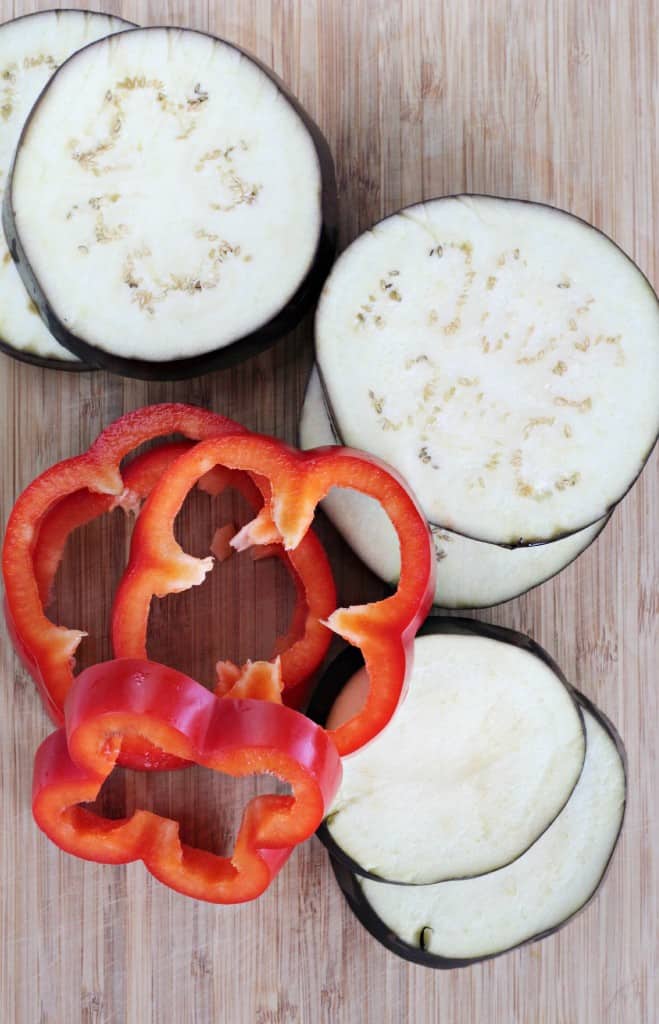 All that is to say that I've been trying to focus on the things that I can control. Like eating delicious food.
My goal lately is to eat three (somewhat) wholesome meals a day. It helps. Everyone's less cranky when we eat well.
So I chopped up some veggies and roasted them until they sweetened up a bit.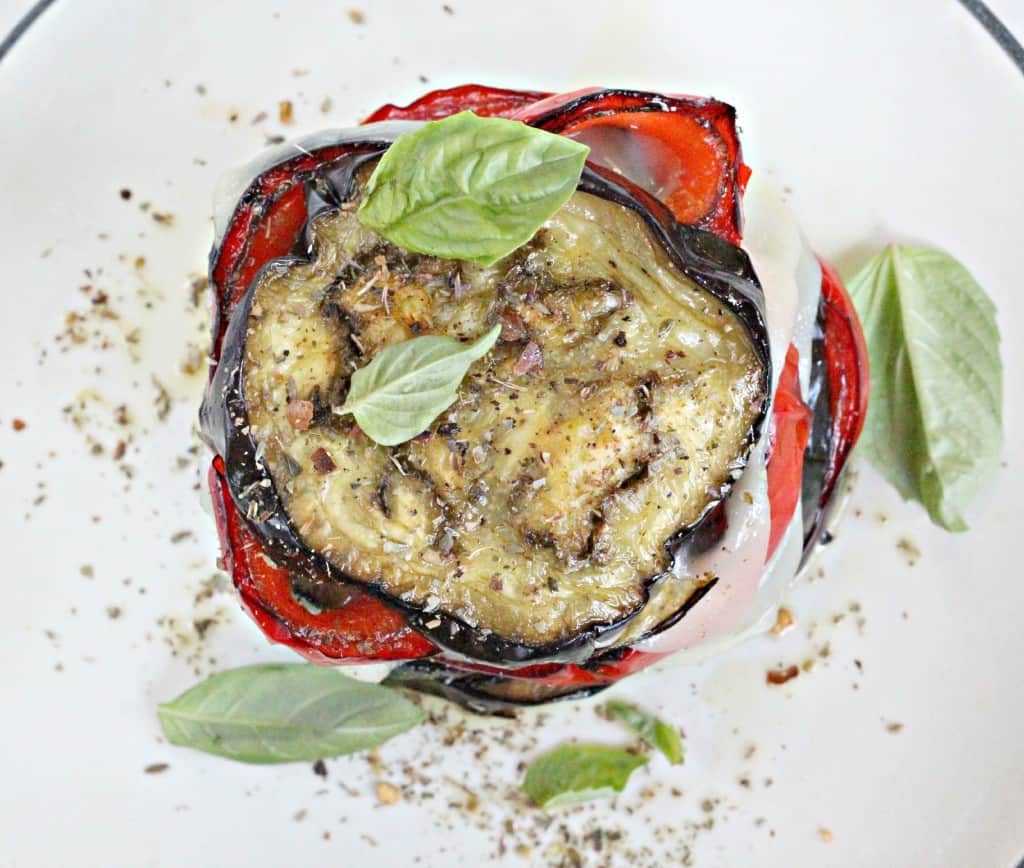 Stacked with melty Swiss cheese and topped with all sorts of herbs, they were quite the treat.  I used fresh basil, with lots of oregano and a drizzle of olive oil.
Long live Summer produce.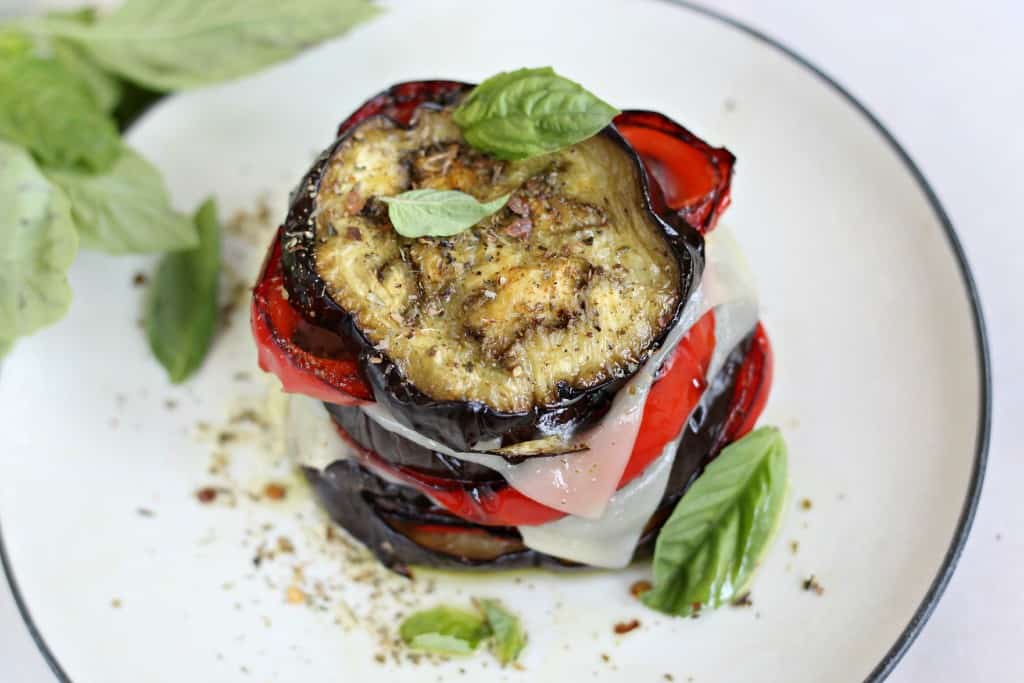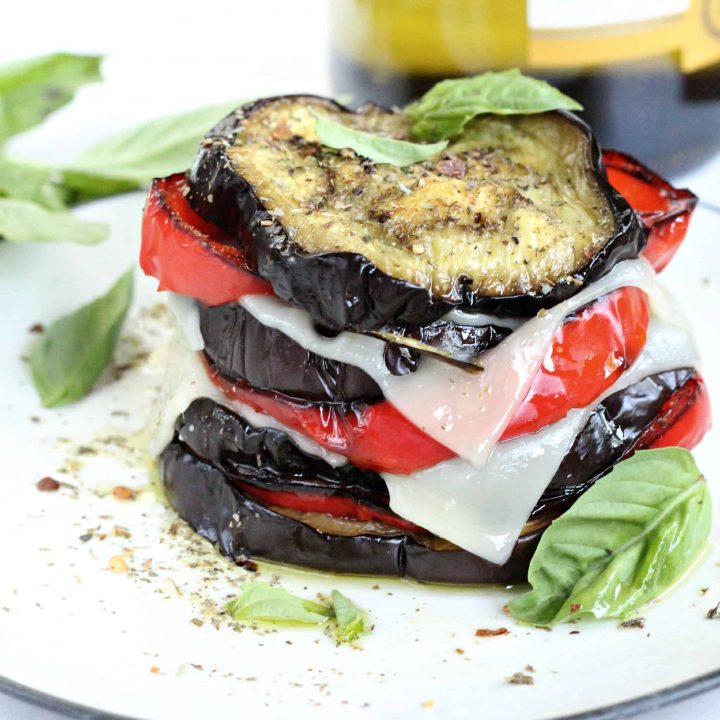 Roasted Eggplant Salad Stack
Roasted eggplant & red pepper stacked with melted Swiss cheese and topped with fresh basil.
Ingredients
2 eggplant
4 red peppers
8 slices, Swiss cheese
1 cup, fresh basil, divided
olive oil, to drizzle
italian seasoning to taste (I used oregano)
Instructions
Preheat oven to 400 degrees.
Slice eggplant and red pepper into 1" thick slices, lay flat on baking sheet, and drizzle with olive oil.
Roast veggies until golden brown on the bottom (about 30 minutes)
Remove from oven, let cool.
Create salad stack: alternate slices of eggplant, red pepper, and Swiss cheese.
Top with more olive oil, seasoning, and basil leaves.