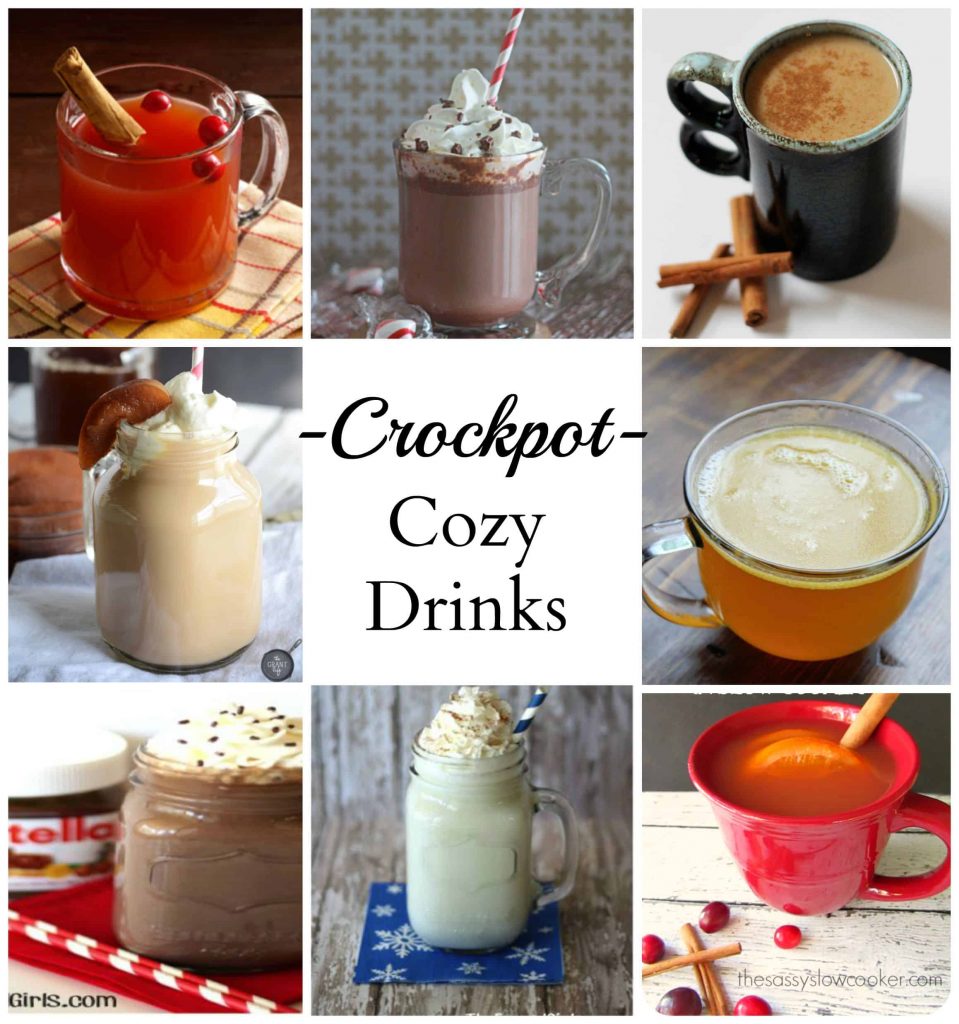 As the nights get chillier in the Midwest, we've been pulling out the fleece blankets, enjoying our firepit, and turning to warm drinks in big mugs. I love the idea of a beverage simmering in the Crock Pot until it's time for a party, family movie night, or just a good book in front of the fire.
Here are a few of my favorites. Cheers!
Clockwise from top left.
Hot Wassail Recipe in Slow Cooker
Crock Pot Nutella Hot Chocolate