A lightened-up Caesar Salad that's big on flavor.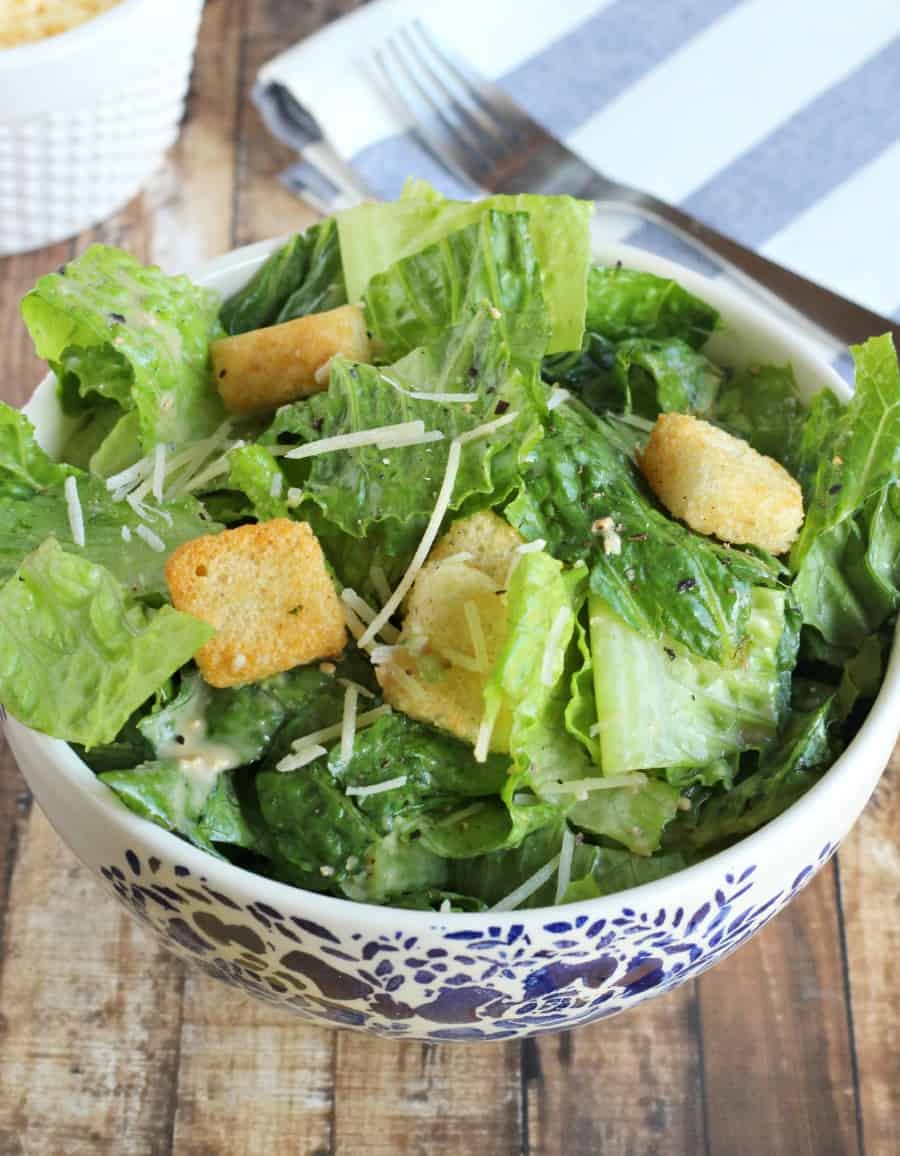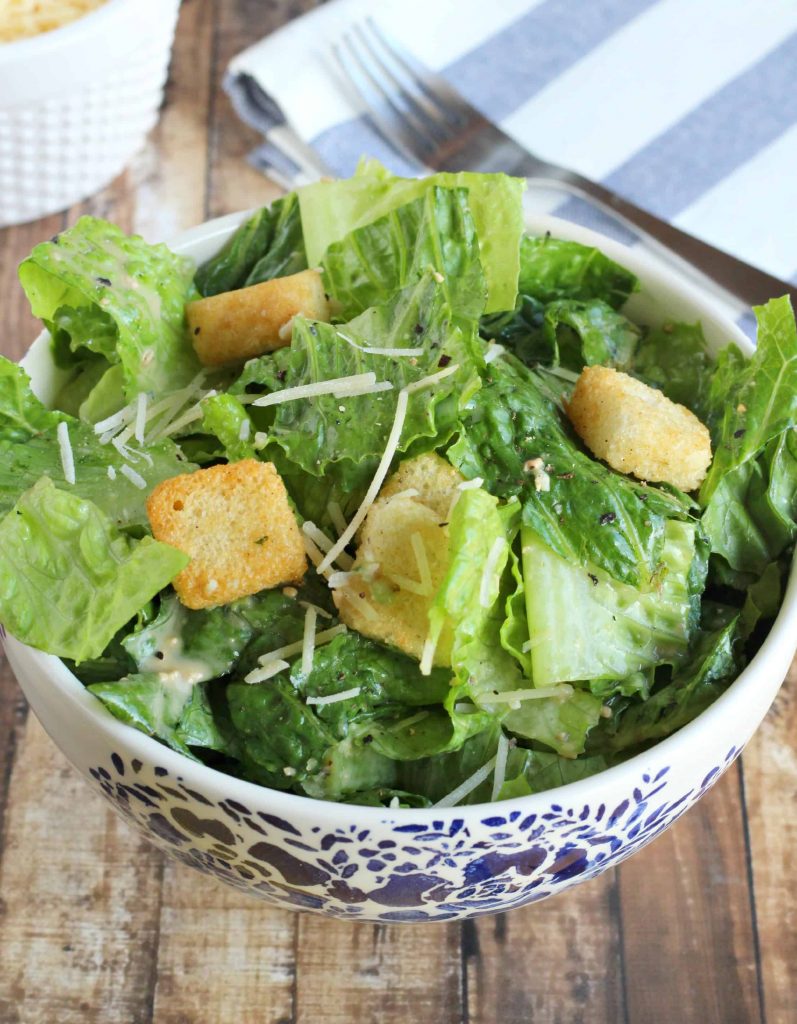 I always try to stay on track with healthy breakfasts and lunches during the holiday season. #1, we're usually crazy busy with a jam-packed schedule and #2, I'm usually eating pretty heavy meals the rest of the time.
I love this Caesar Salad… it's definitely filling, but just enough. The garlic and Parmesan cheese give it so much flavor, you won't miss the extra calories.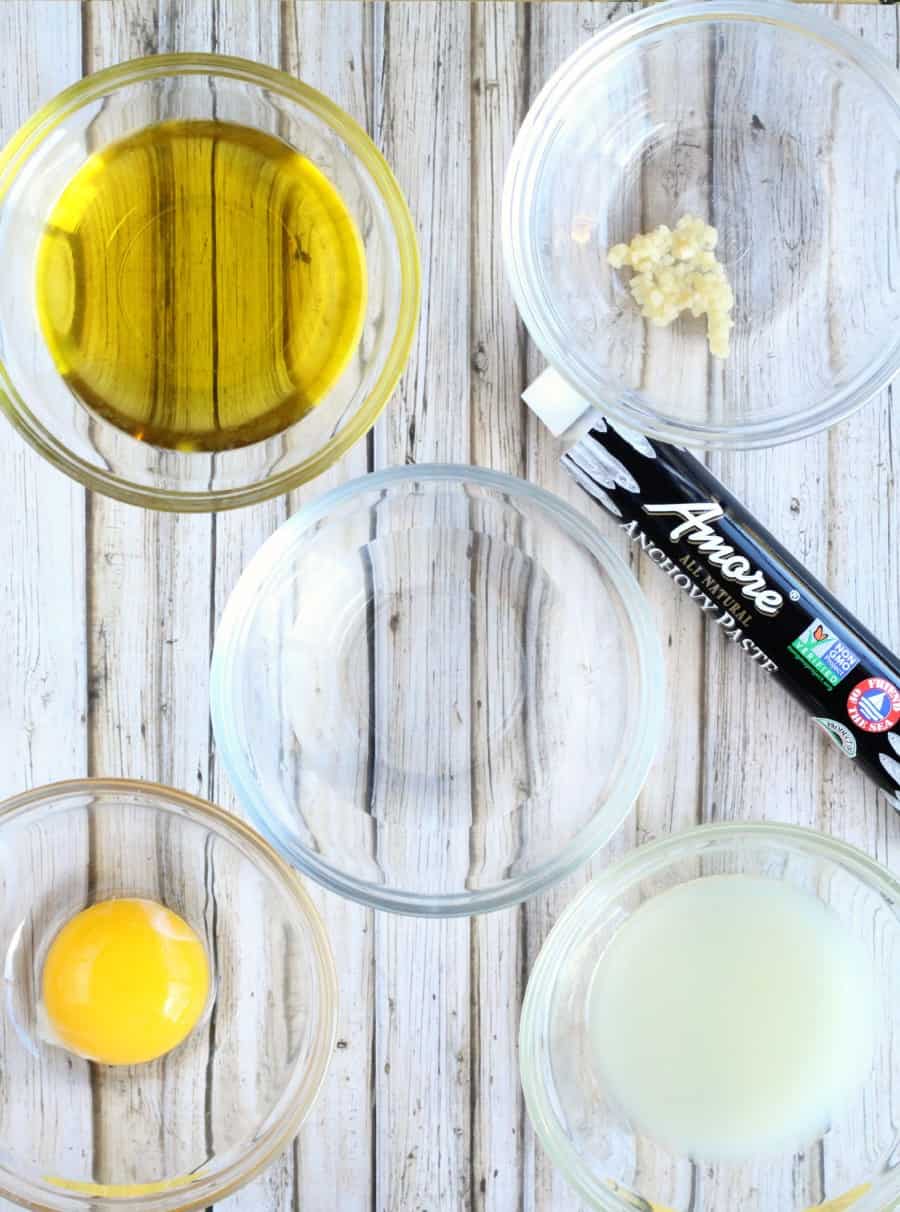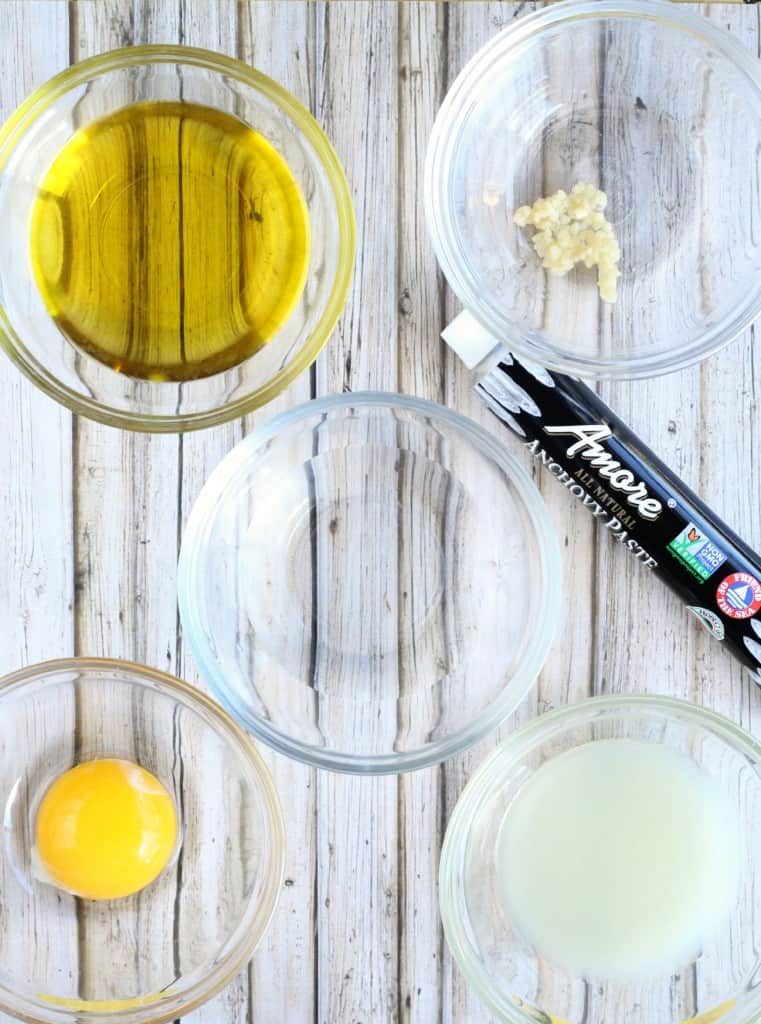 If you've never made your own dressing before, you're in for a real treat (seriously). Store-bought dressings cannot hold a candle to homemade ones. And it's so easy, you simply toss all the ingredients into a blender.
I recommend tripling the recipe, so you have plenty to use throughout the week. If the sardines are a deal-breaker, just leave them out. I won't take it personally.
Caesar salad- even a "skinny" version- must have Parmesan cheese. Here's the great thing about Parm, a little goes a long way. It's one of my favorite toppings when I'm watching my calorie count, because a small amount doesn't bust the whole meal.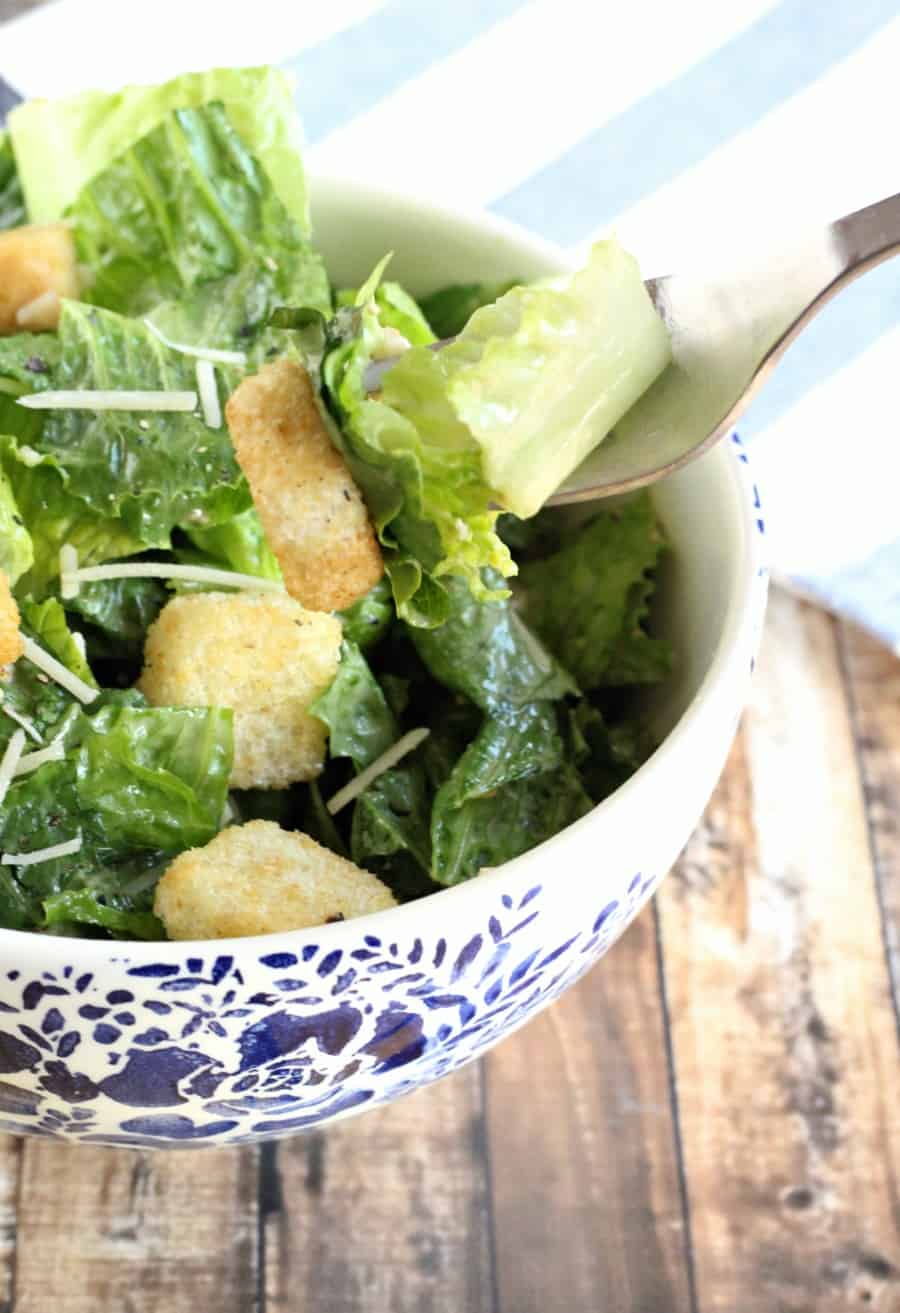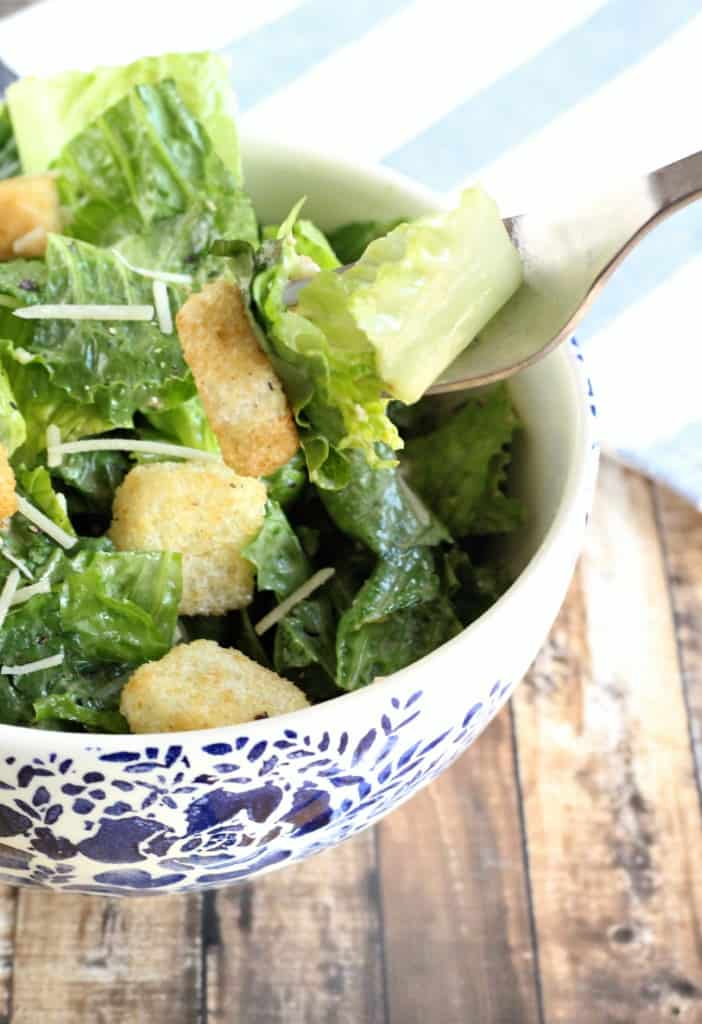 Plus croutons are a must. Again, a little goes a long way. Just a few add a satisfying crunch.
You could also add roasted chick peas or, of course, chicken, for some protein.
I make a giant bowlful and dig in. So yummy!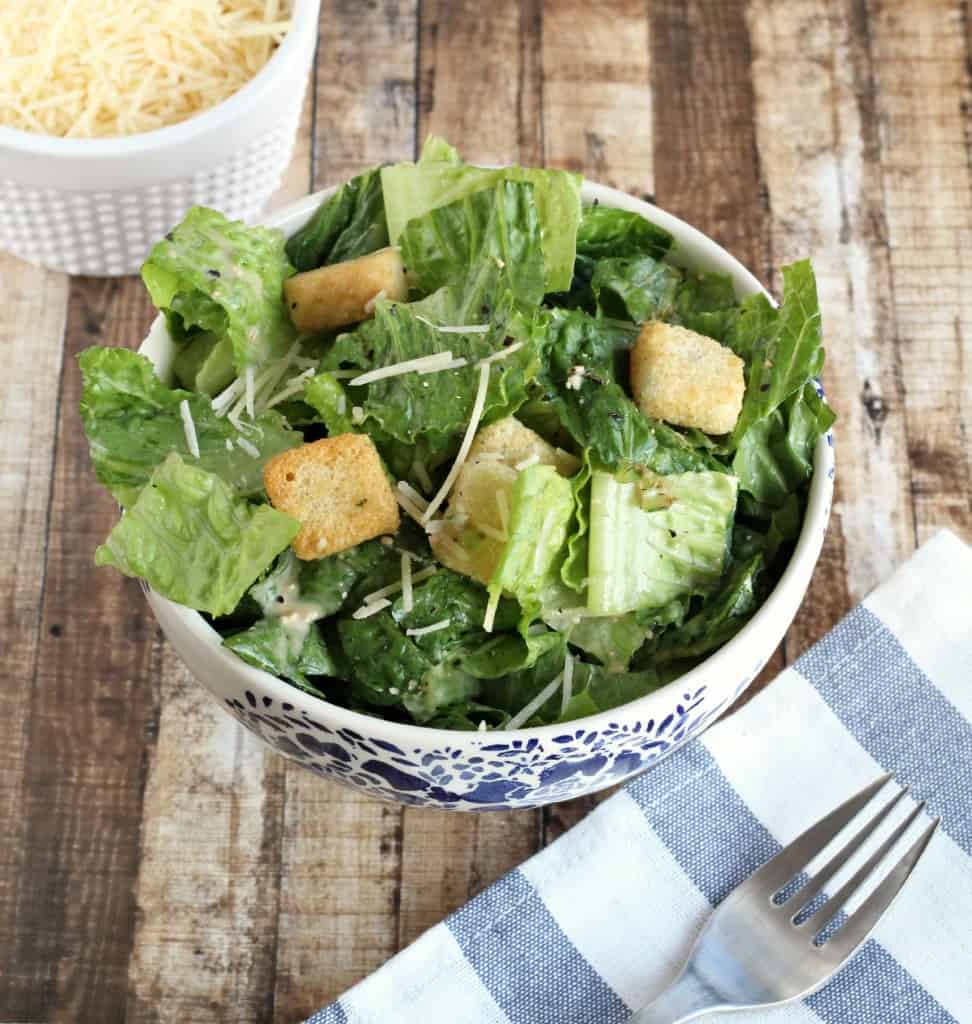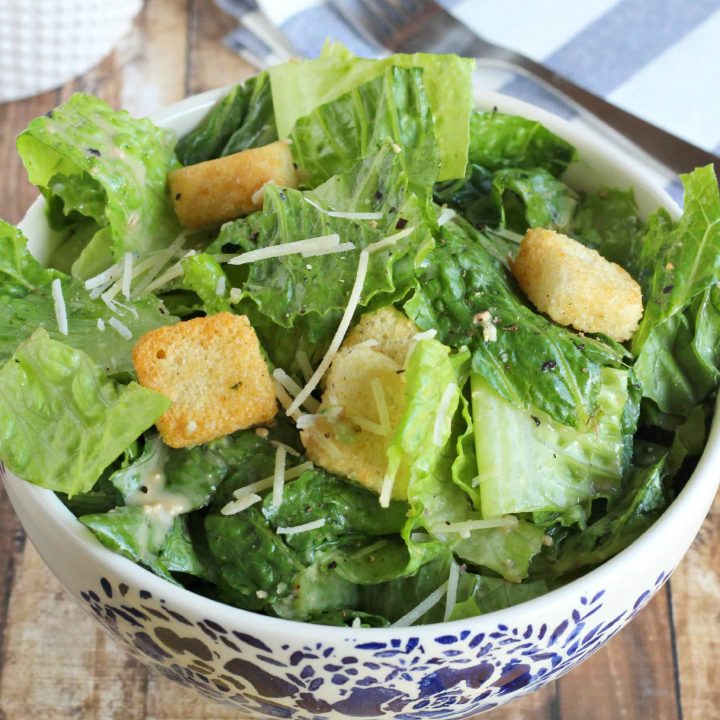 Skinny Caesar Salad
A lightened up Caesar Salad that's big on flavor.
Ingredients
For Salad:
1/4 cup oil
2 tablespoons white vinegar
2 tablespoons lemon juice
1 clove garlic, minced
1 egg yolk
pepper, to taste
anchovy paste, optional
1 head romaine lettuce
Toppings:
Parmesan cheese for topping
croutons
Optional toppings: grilled chicken breast or roasted chick peas
Instructions
Mix first 7 ingredients together in blender.
Chop up lettuce, place in bowl, add dressing.
Sprinkle with Parmesan cheese and croutons.