As I was enjoying my newest favorite beverage the other day, Efferve Sparkling Pink Lemonade from Aldi (yes!), I realized that refreshing drinks are the best way to enjoy the warmer weather. Such a simple joy.
BTW, all of these drinks are non-alcoholic. They are perfect to share with all ages, any time of the day. *wink*
Of course, you can always add a splash or two of your favorite liquor & make it a mixed drink. It's your call. Enjoy!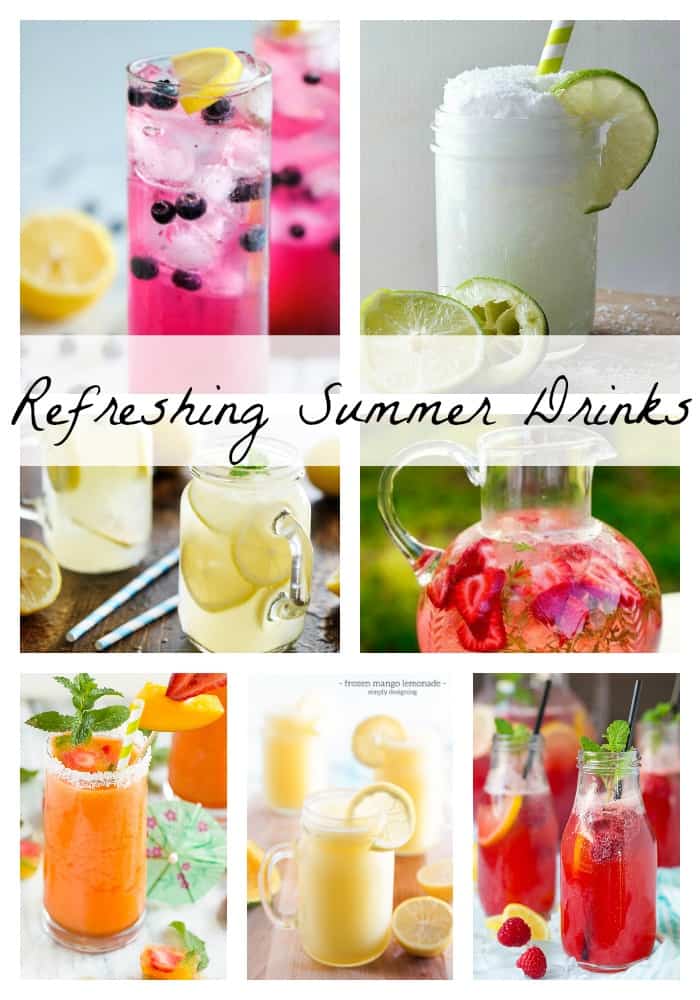 Listed Left to Right, Top to Bottom:
Blueberry Lemonade from Damn Delicious
Lime French Soda from Nellie Bellie
Homemade Honey Lemonade with Fresh Mint from Skinny Ms
Strawberry Watermelon Mint-Infused Water from Positive Med
Strawberry Mango Agua Fresca from Dinner at the Zoo
Frozen Mango Lemonade from Simply Designing
Sparkling Raspberry Lemonade from Cooking Classy