This post is part of a social shopper marketing insight campaign with Pollinate Media Group®, Kellogg's and The J.M. Smucker Company but all my opinions are my own. #pmedia #SamsClubBTS https://my-disclosur.es/OBstV
Head to Sam's Club for your back-to-school shopping haul and take advantage of the FREE Scholastic book offer. Details below!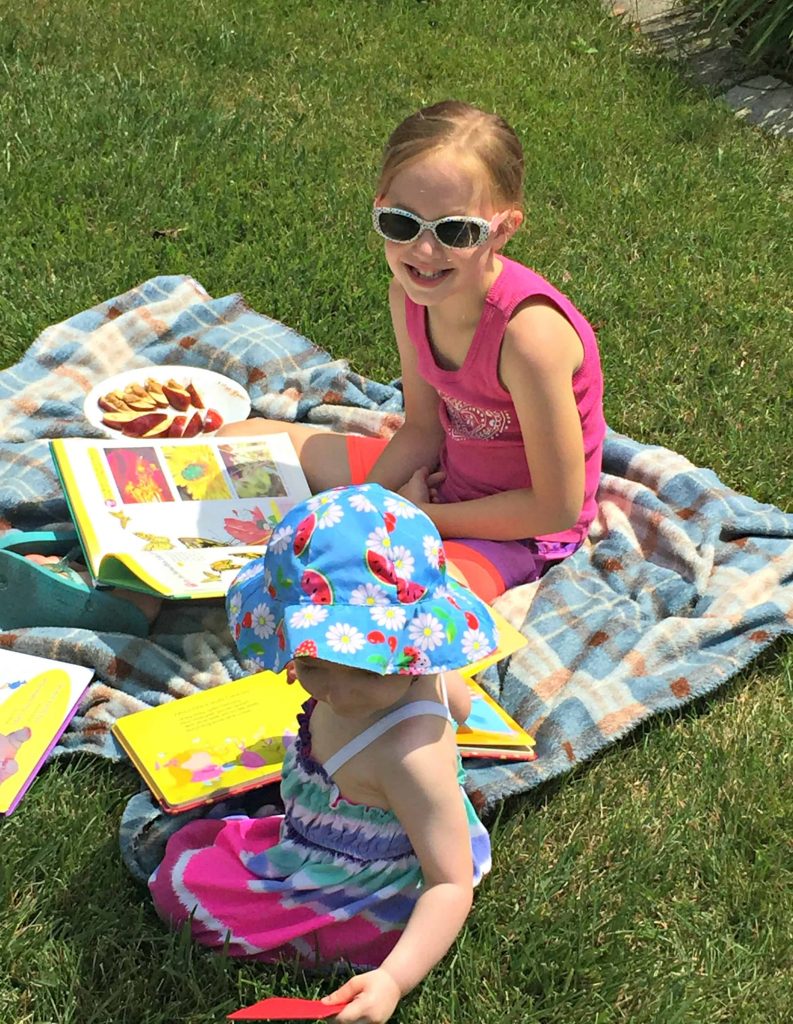 One of my favorite parts about blogging is sharing the best deals and programs that have benefited our family. I enjoy giving you guys a little peek into our family life. And right now, it's all about back-to school (dun-dun-dunnn).
Ok, it doesn't have to be ominous, really. because there's Sam's Club. It's our one-stop back-to-school supplies shop, and right now, they're doing something extraordinary for kids and schools.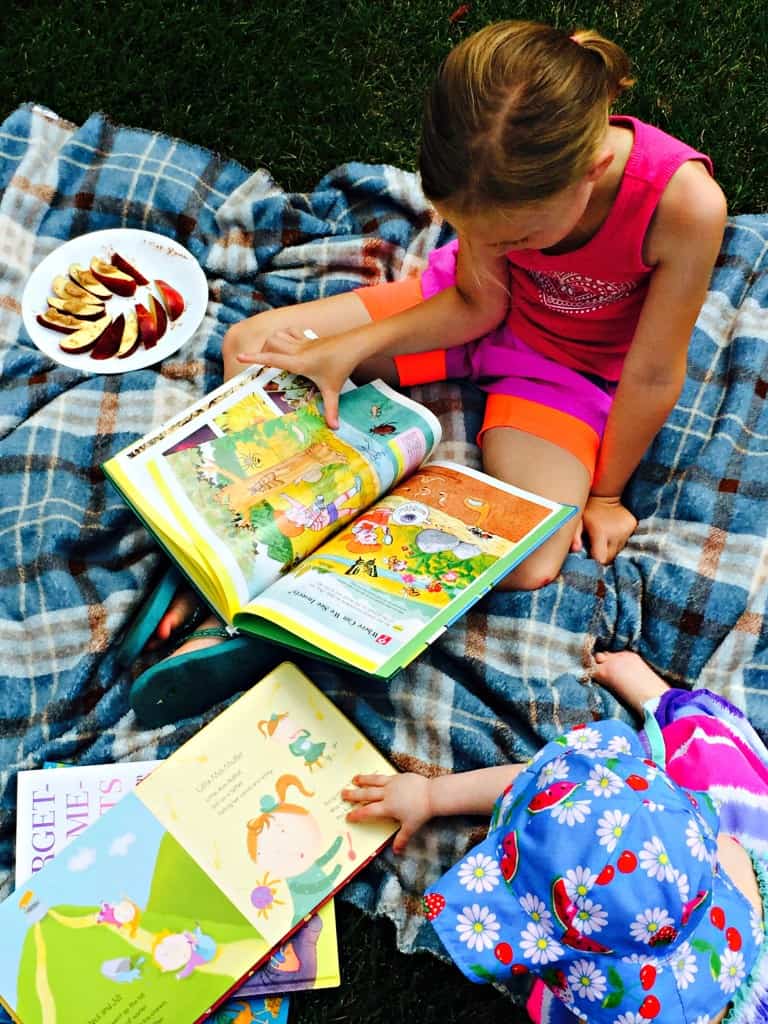 Get two free Scholastic books– one for yourself and one to donate to a local school – when you buy any participating Kellogg's® or J.M. Smucker product at Sam's Club®. Products must be purchased now thru 9/30/16, while supplies last! Over 80 full-length Scholastic titles to choose from for beginning readers to teens!
So how do you redeem the books?
3 easy steps! 1. Buy any participating Kellogg's or The J.M. Smucker Company product by 9/30/2016 2. Upload your receipt at FreeBookOffer.com/Sams within 30 days of purchase. 3. Redeem for your free Scholastic book and one book will be donated to a local classroom as well!
Do your back to school shopping at Sam's Club, and get books for you and local schools. Couldn't be easier, guys.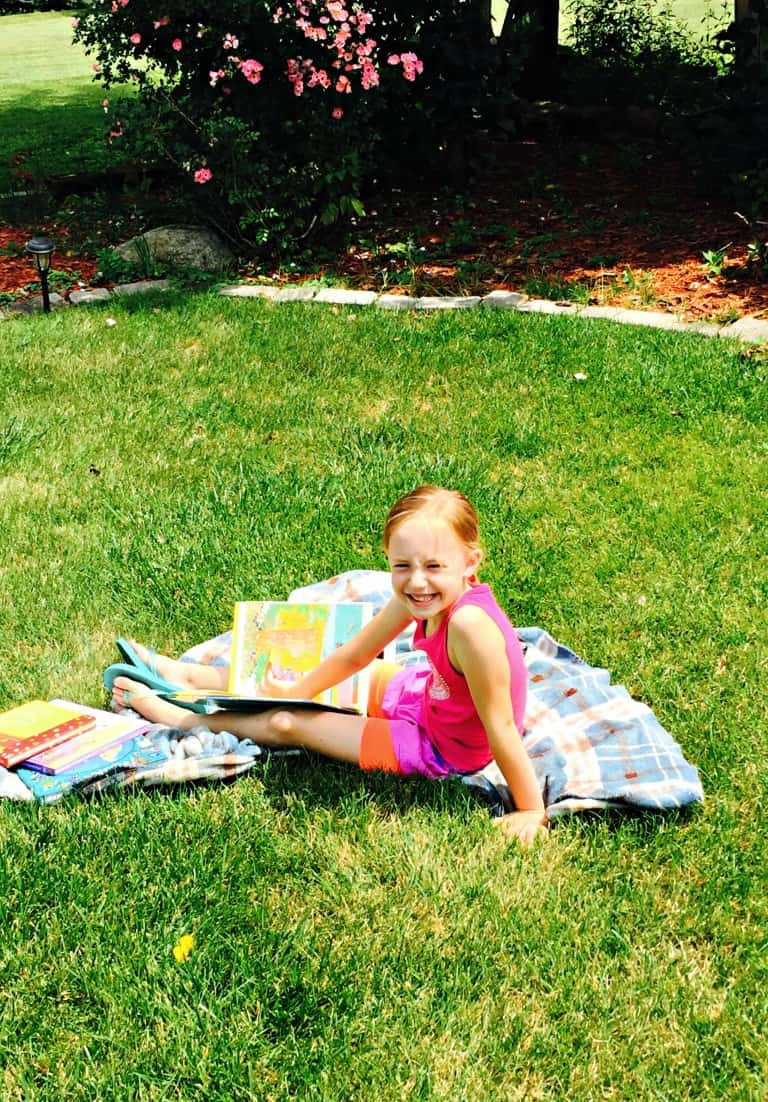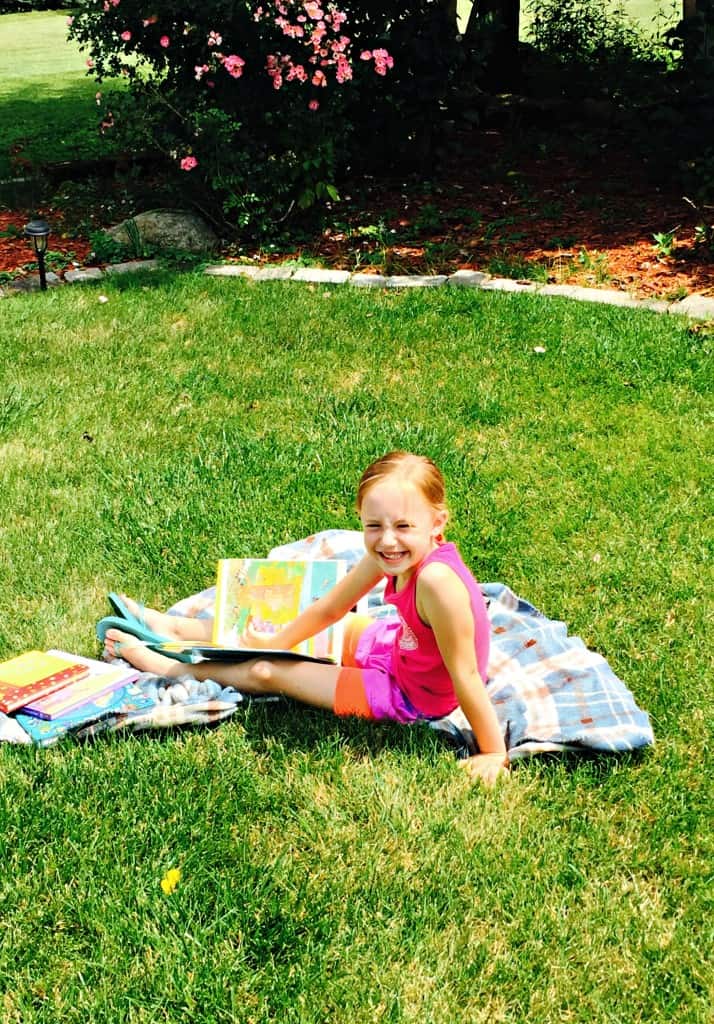 The "Start School Like A Champion" book offer inspired us to get outside and enjoy some story time before school starts. If you've been a reader for awhile, you know that my family loves to get outside whenever possible. Fresh air does wonders for active kids!
Both my girls love to read (or in the two-year-old's case, look at pictures), and I wanted to spend some time outdoors while we still have time in our schedule.
We spend plenty of time in our backyard, so it seemed only natural to have story time in the grass. We put on some sunscreen, laid out a blanket, and grabbed some cute sunny day accessories.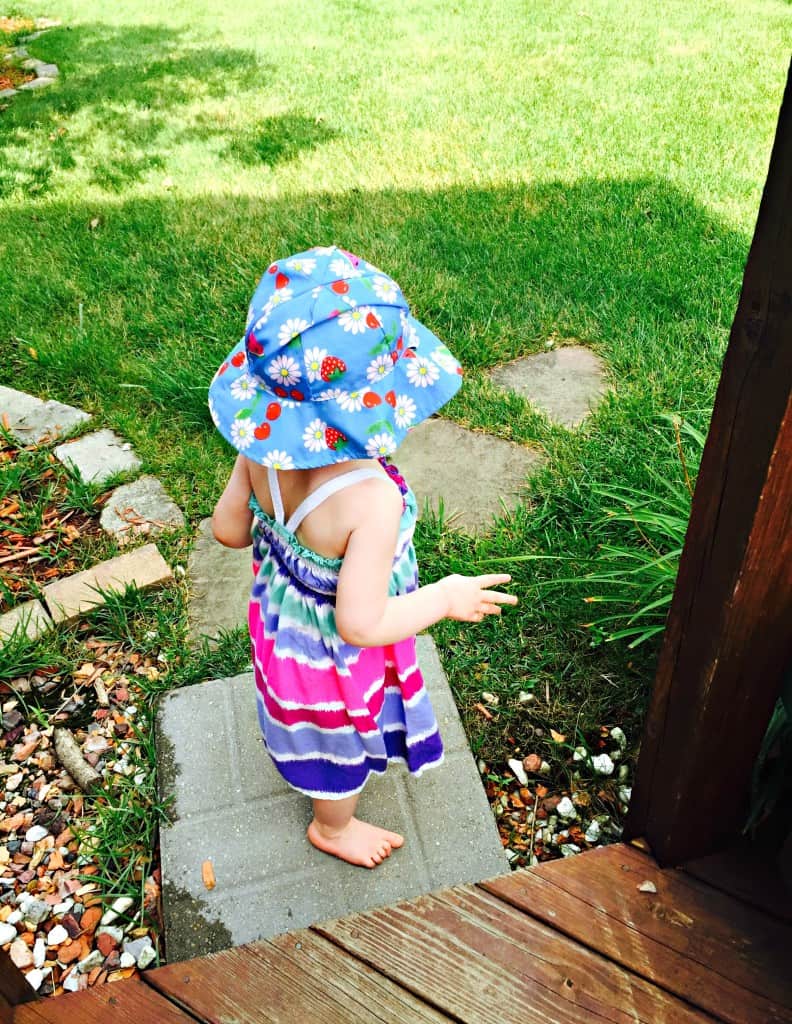 Keeping in mind that my kids are always hungry, I used the Jif Creamy Peanut Butter I got at Sam's Club to make a quick, healthy snack.
Jif is our go-to peanut butter. Creamy, crunchy… any way you like it, it's a favorite. We always stock up on jars for our pantry.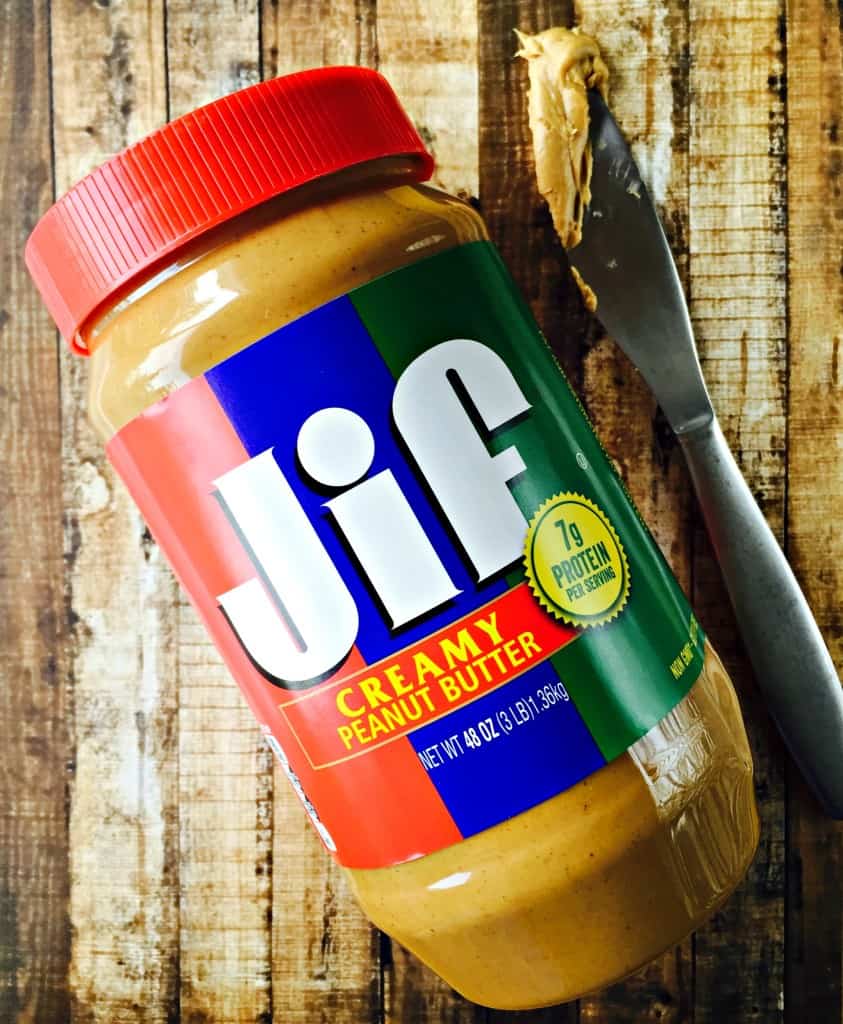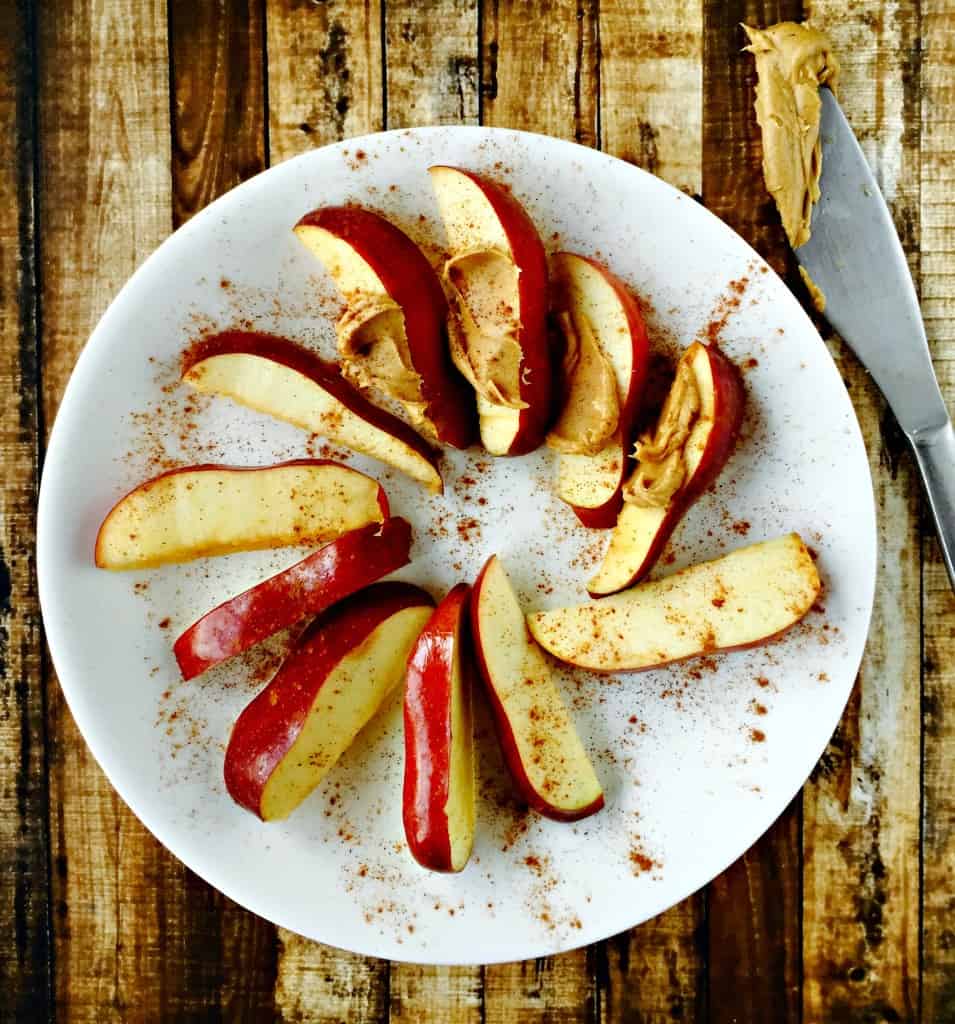 The secret ingredient? Cinnamon. Make a classic snack even yummier with a dash of cinnamon. We love it. Healthy, yummy, and filling. My girls just can't get enough apples. Red delicious are tangy and refreshing this time of year.
Snacks taste even better in the sun.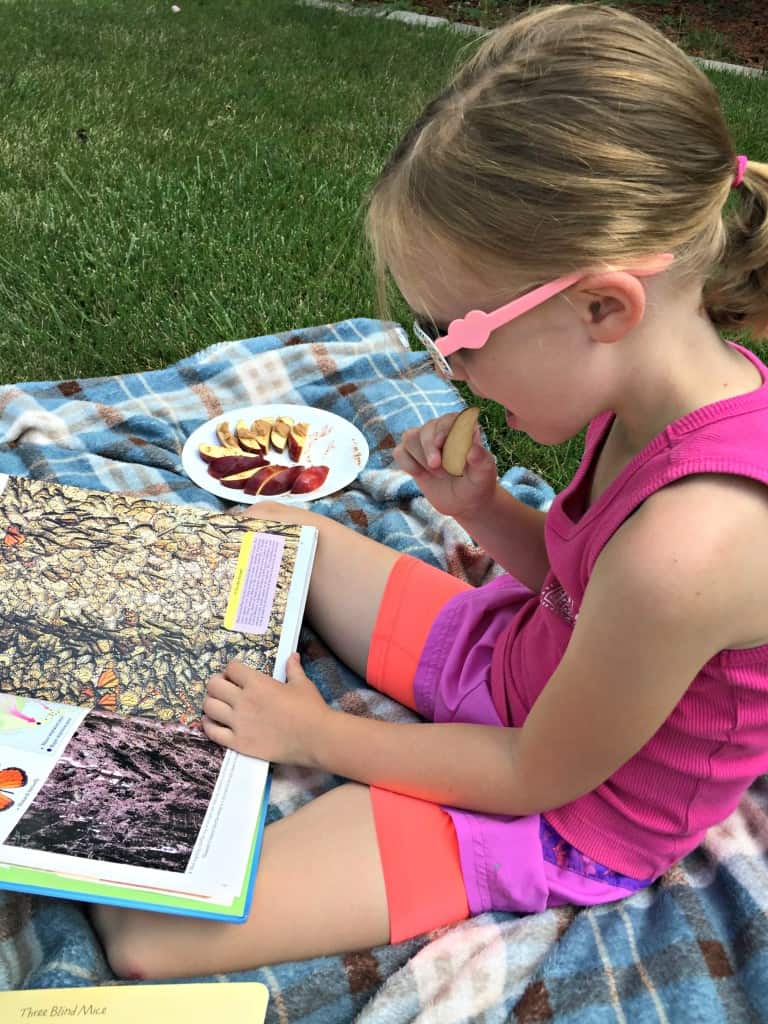 It seems so appropriate that Alyssa was reading a nature book outside! She devours any books on Science or Social Studies topics. I make it a priority to get lots of books to fuel her hobby.
We had so much fun looking at books in the sunshine. My toddler needs some practice with her selfie:)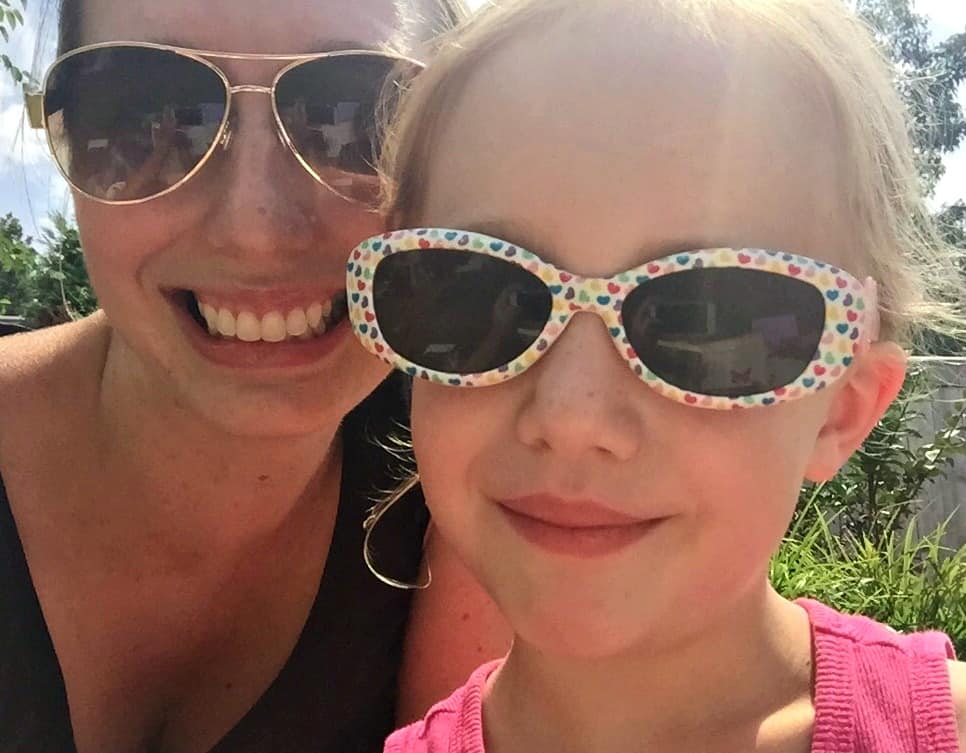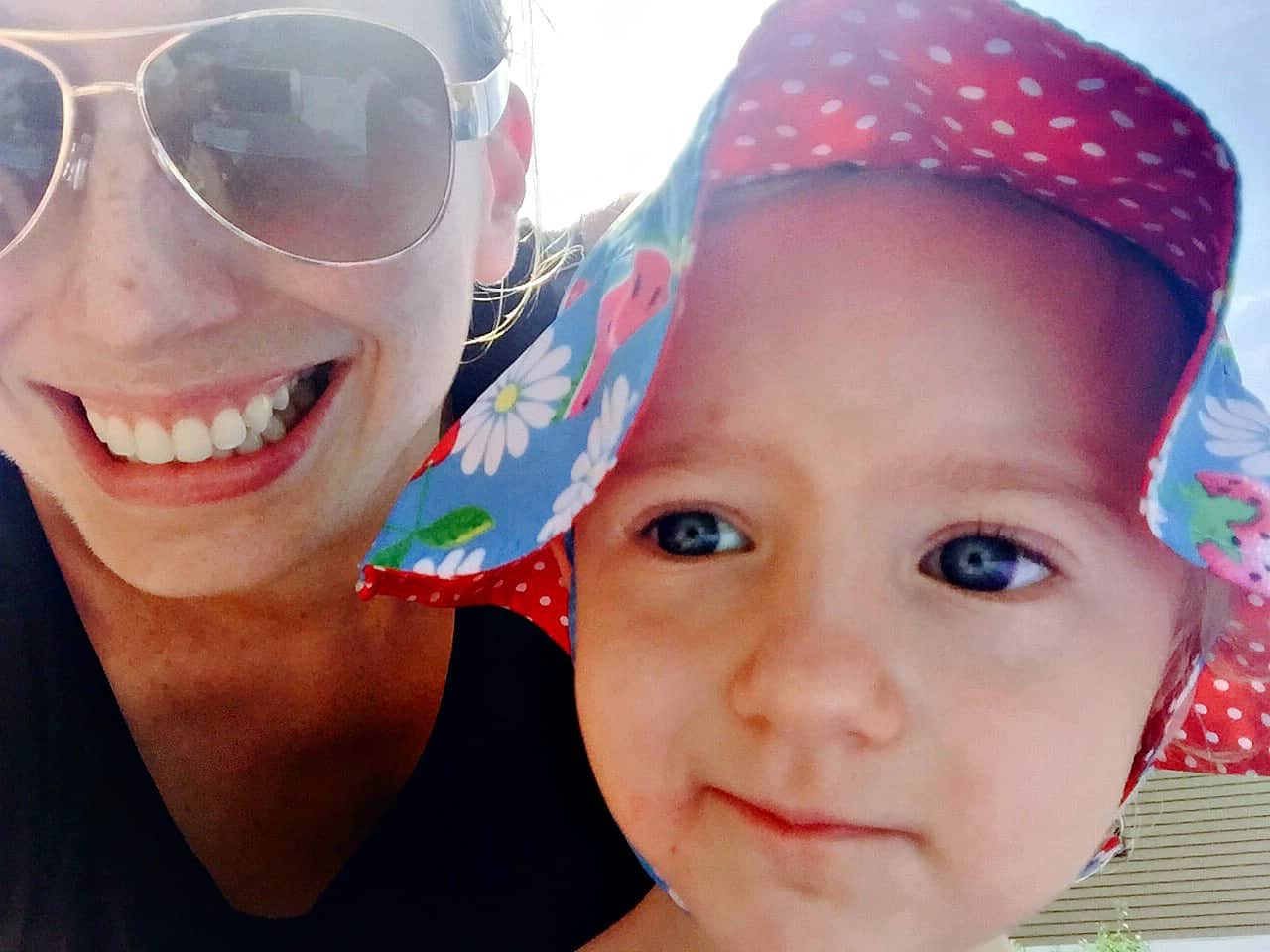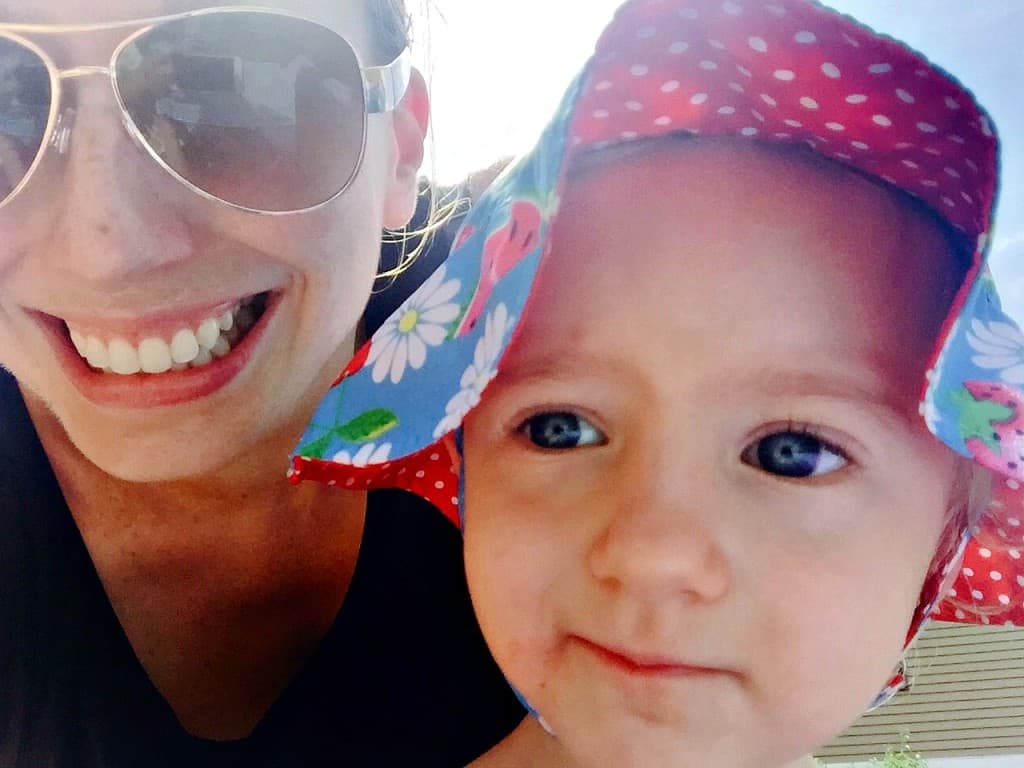 I love spending time outside with my girls. It is so important to me to pass on my love of reading, and the best way to do it is to read their favorite books together. With the "Start School Like A Champion" book offer, we have brand-new books to enjoy as a family.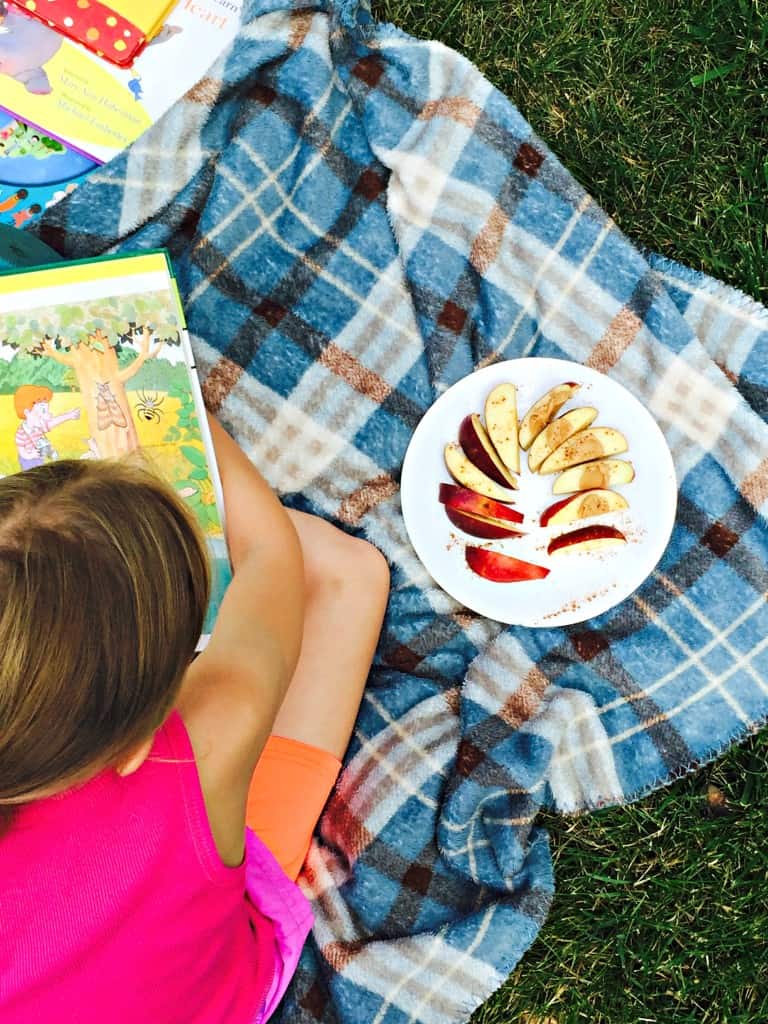 I purchased J.M. Smucker Company Jif Creamy Peanut Butter, 48oz twin pack, for my storytime snack at Sam's Club. Be sure to check out the "Start School Like A Champion" book offer!