Ready for the perfect holiday brunch dish? We are loving this recipe for cheesy sausage brunch rolls in our house.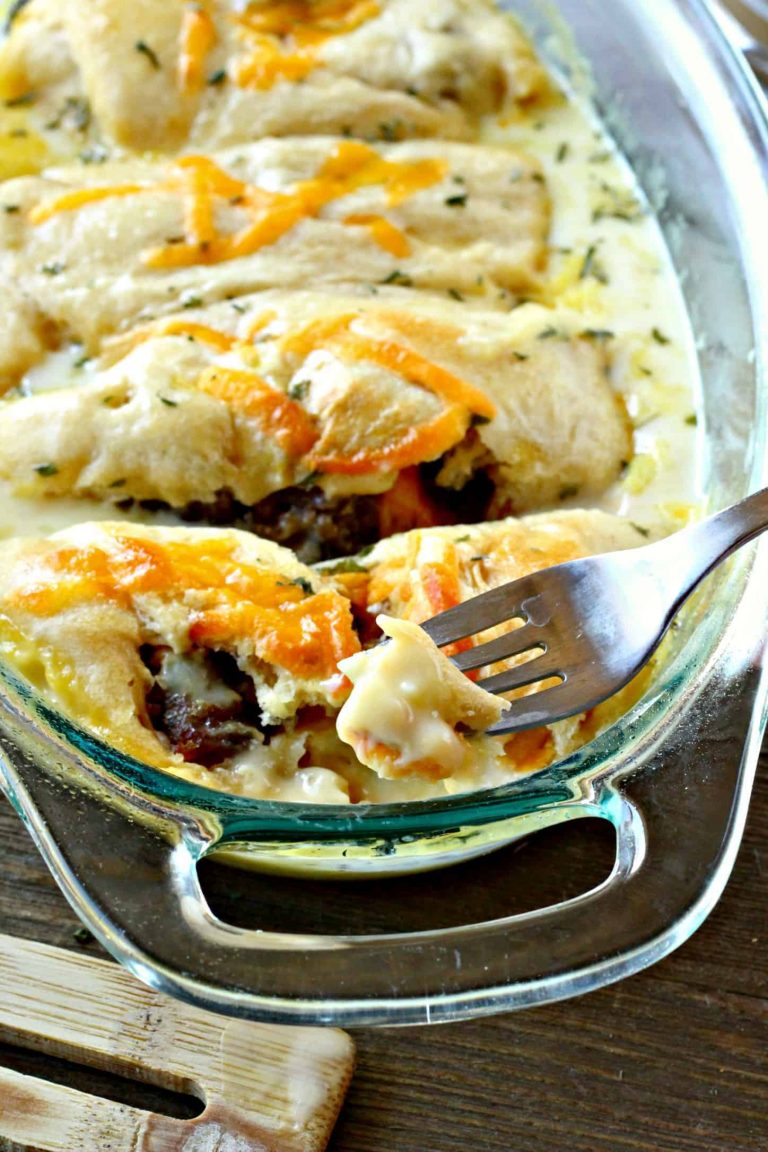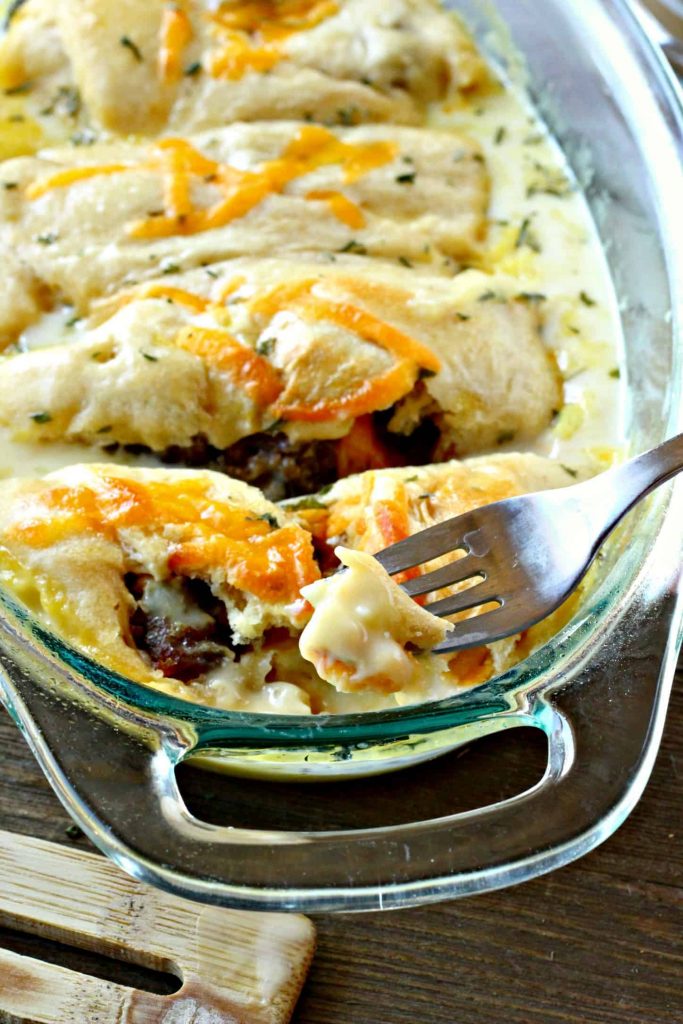 It's easy, tasty, and a cozy meal just in time for the holidays.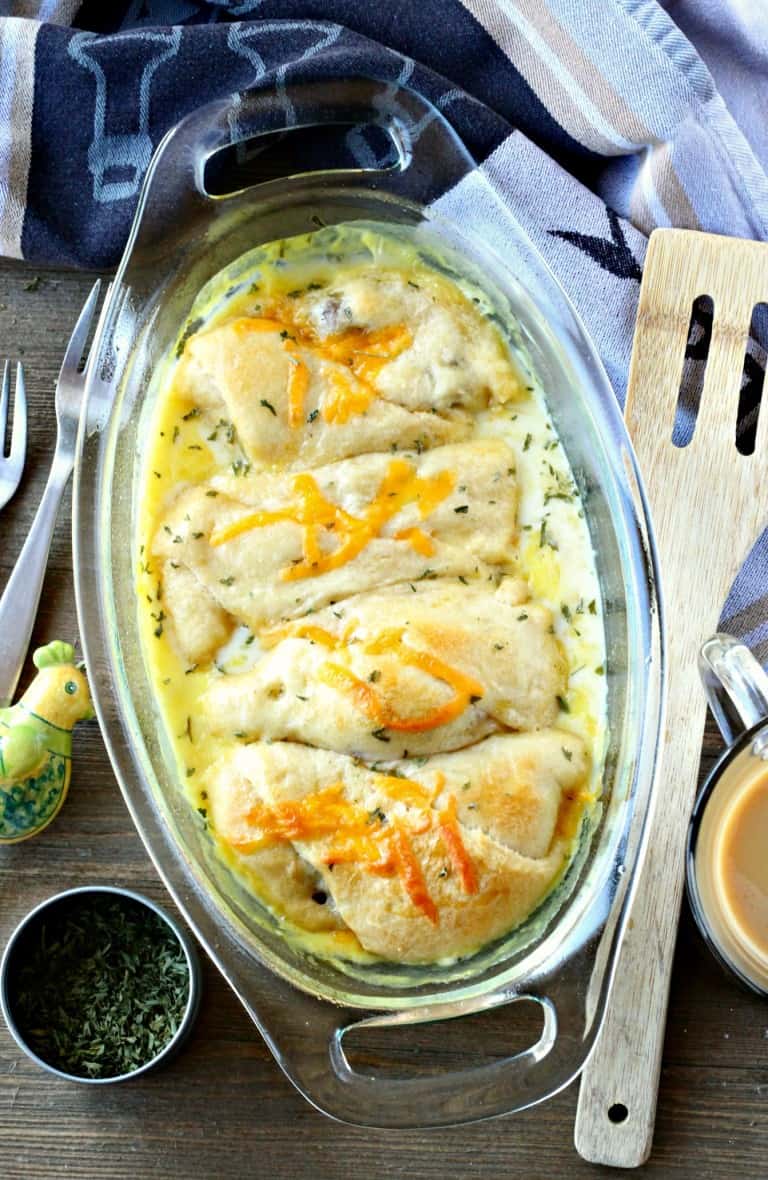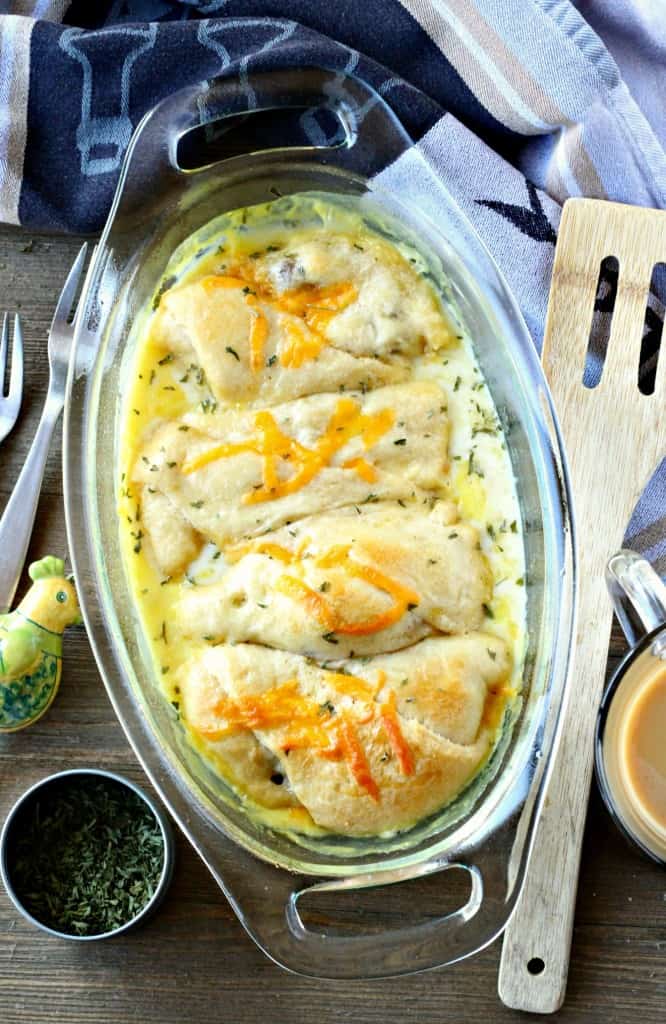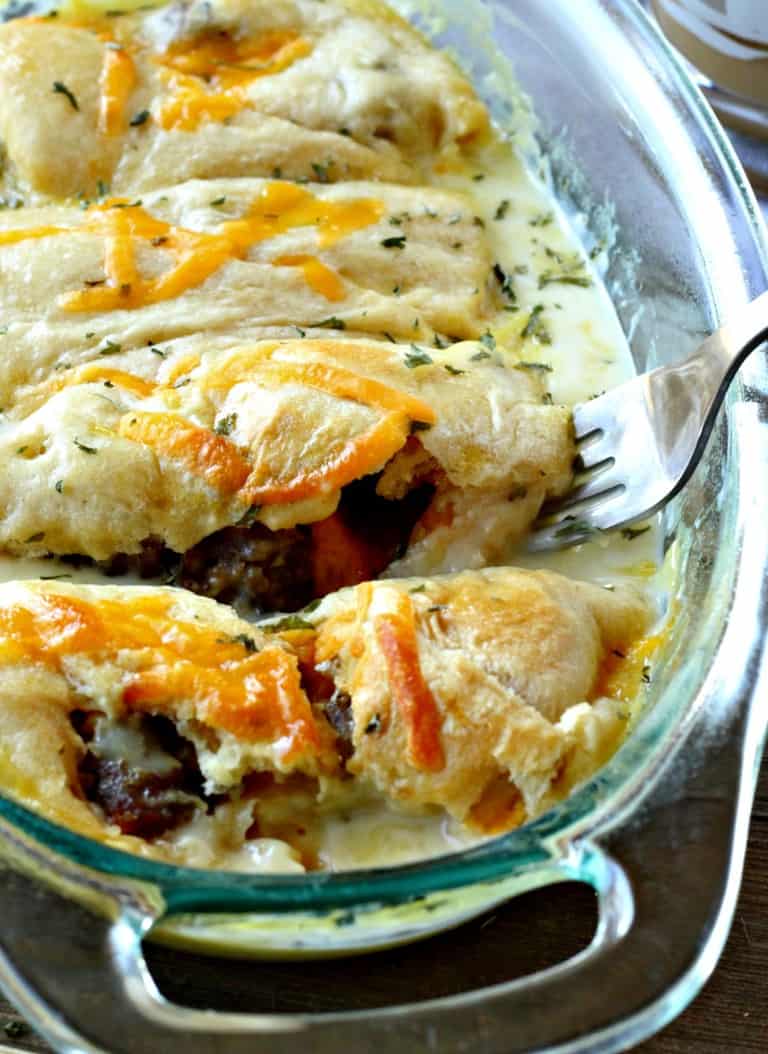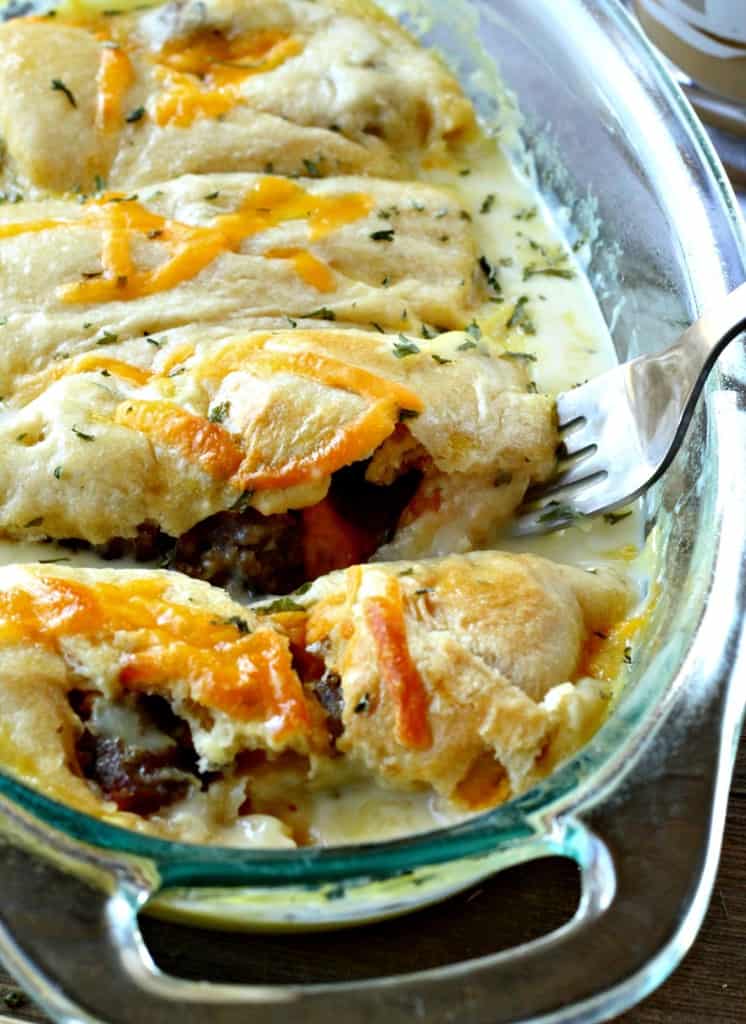 The ingredients are simple. That's one of my favorite things about this dish.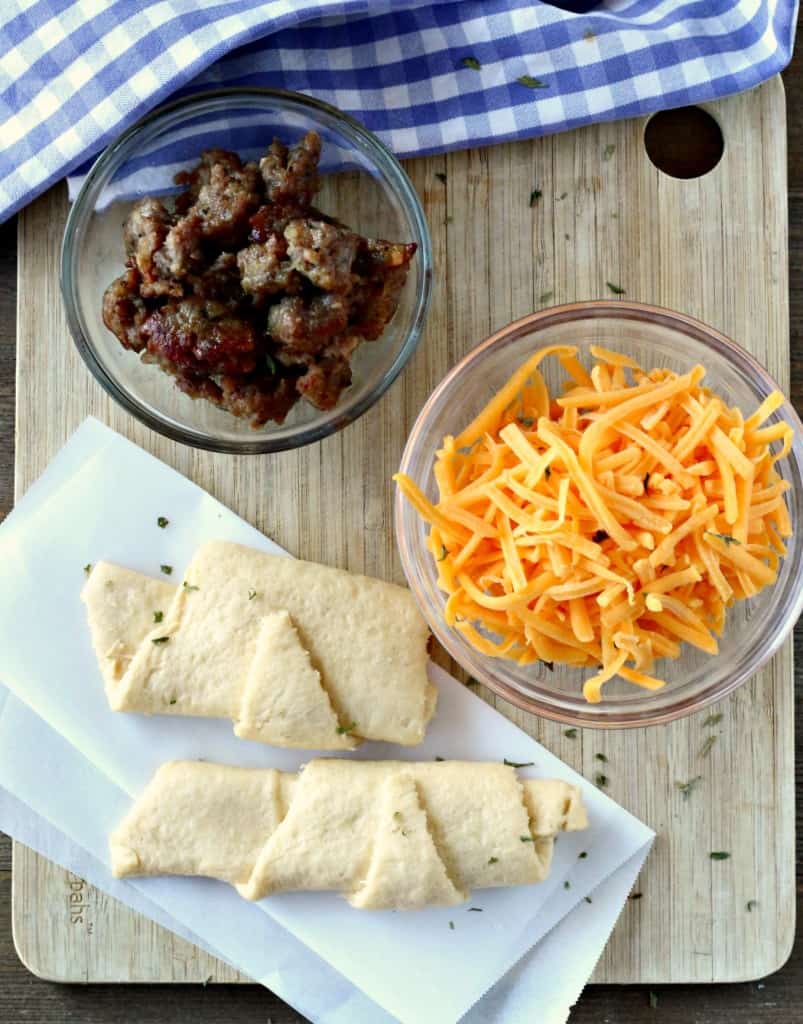 Sausage (which you could cook ahead of time), ready-made roll dough, shredded cheese, and a creamy soup for the sauce.
Let's get started on the rolls… tuck the sausage crumbles & cheese into ready-made roll dough. Top with soup and bake for 30 minutes.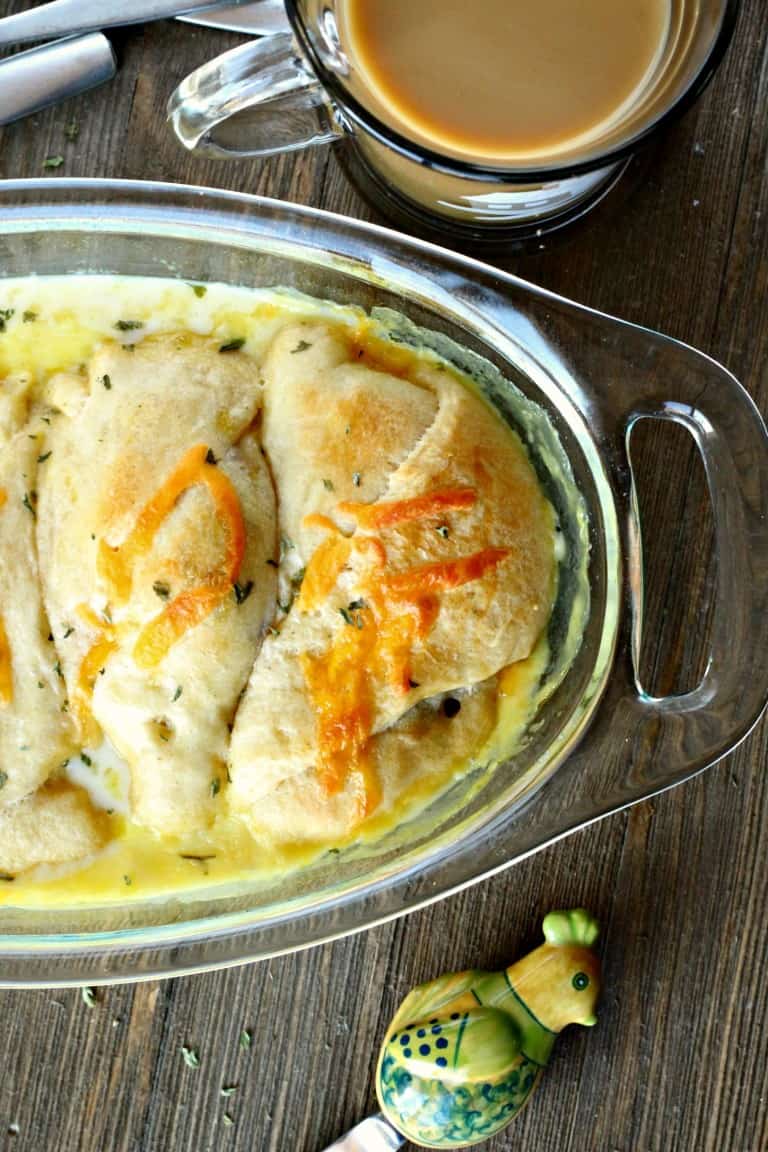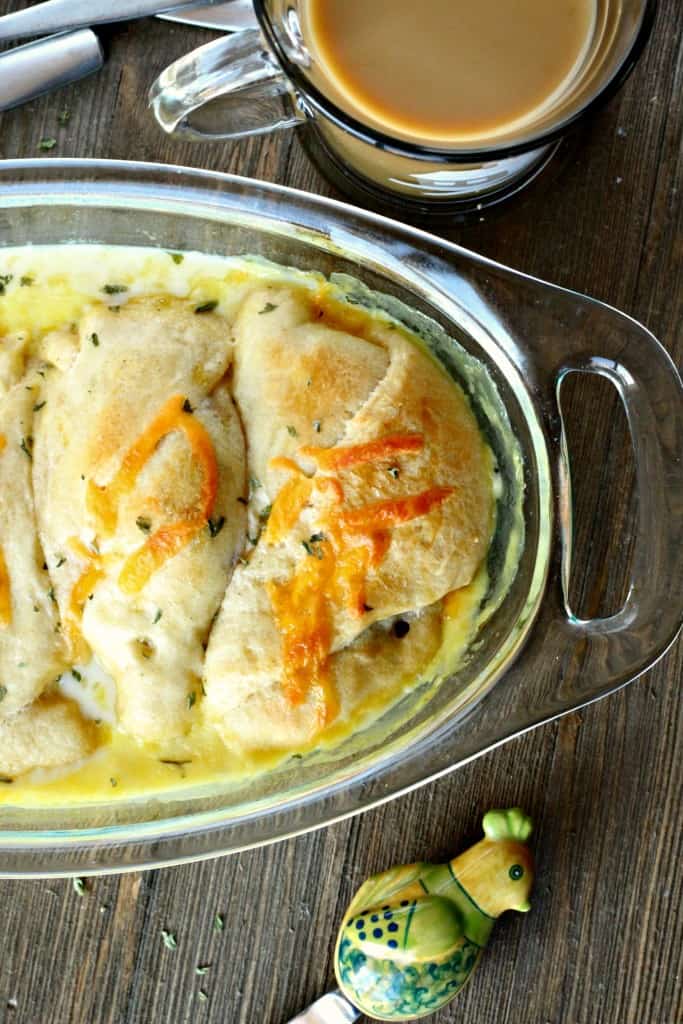 Mmm golden brown goodness. These cheesy sausage brunch rolls are a simple, easy dish, but feels special enough to serve for a holiday brunch.
Or, you could substitute chicken, ground beef, or pork, and add a beautiful side salad for a dinner option.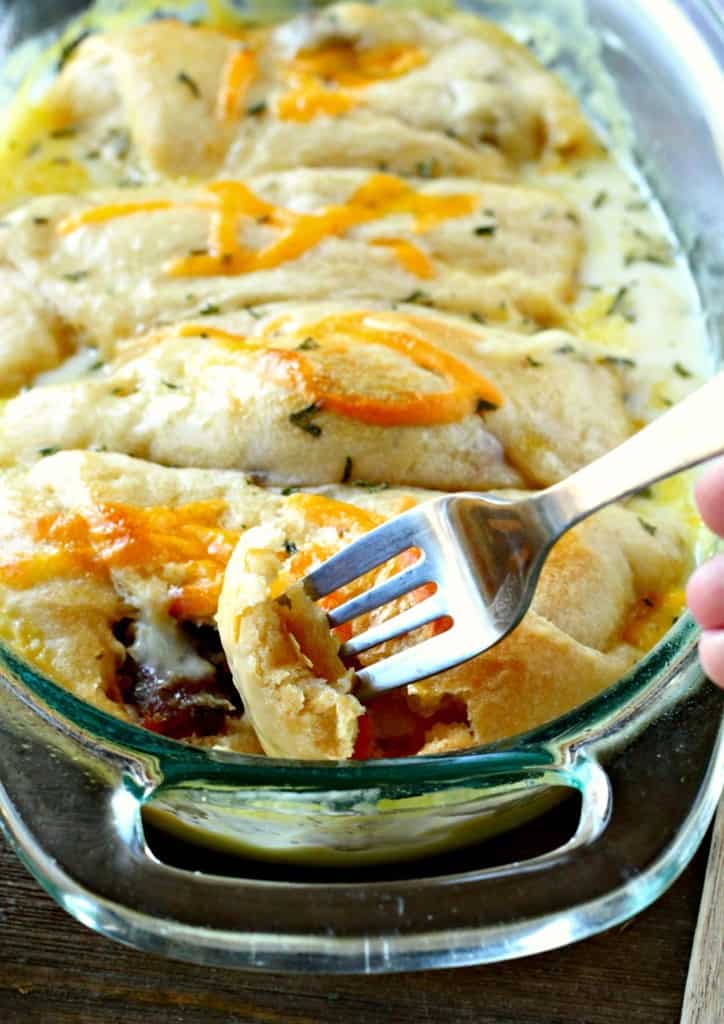 You can see why it's my go-to meal for special occasions.
Love these Cheesy Sausage Brunch Rolls? Check out this Overnight French Toast + Sausage Bake!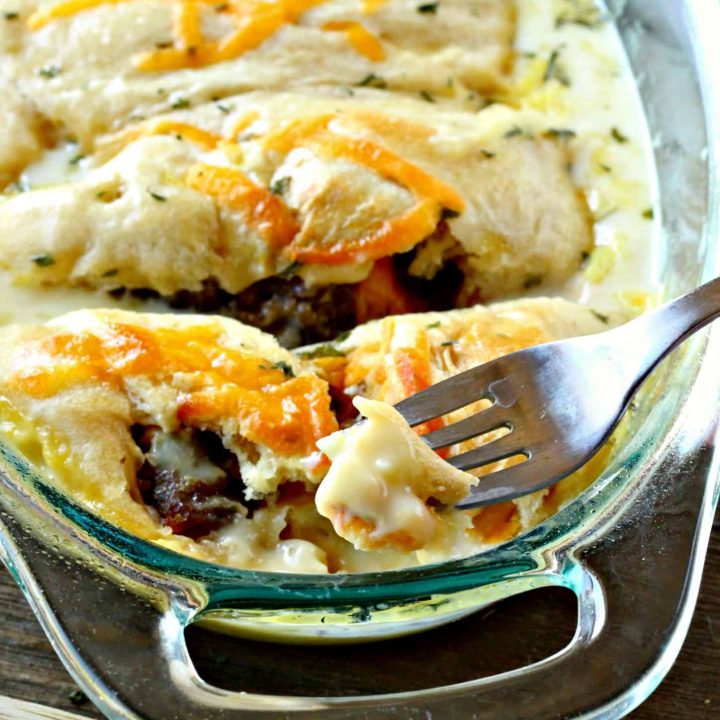 Cheesy Sausage Brunch Rolls & tips for easy clean-up!
Easy, tasty cheese & sausage rolls, ready for a special brunch!
Ingredients
2 cups, cooked sausage crumbles
1 can, store-bought roll dough, uncooked
1 can, cream of chicken (celery or mushroom would also work)
1 cup, milk
1 cup, shredded cheddar cheese
Instructions
Preheat oven to 350 degrees.
Prep a medium-sized baking dish.
Separate dough into 6 equal-sized pieces.
Roll dough out flat, top with a small handful of sausage & cheese.
Roll up to seal and pinch closed. Repeat with each roll.
Whisk together soup & milk in a medium-sized bowl.
Place rolls into dish, top with soup mixture.
Top whole dish with a small handful of cheese.
Cover with aluminum foil, bake for 20 minutes, then uncover and bake for another 10 minutes.
Serve and enjoy!
Nutrition Information:
Amount Per Serving:
Calories:

310
Looking for more tips on easy clean-up? Visit here for helpful ideas & inspiration!