Crunchy chick peas top a fresh Southwest salad with lime cilantro dressing. You'll love this chopped salad, full fresh flavors, for lunch or dinner!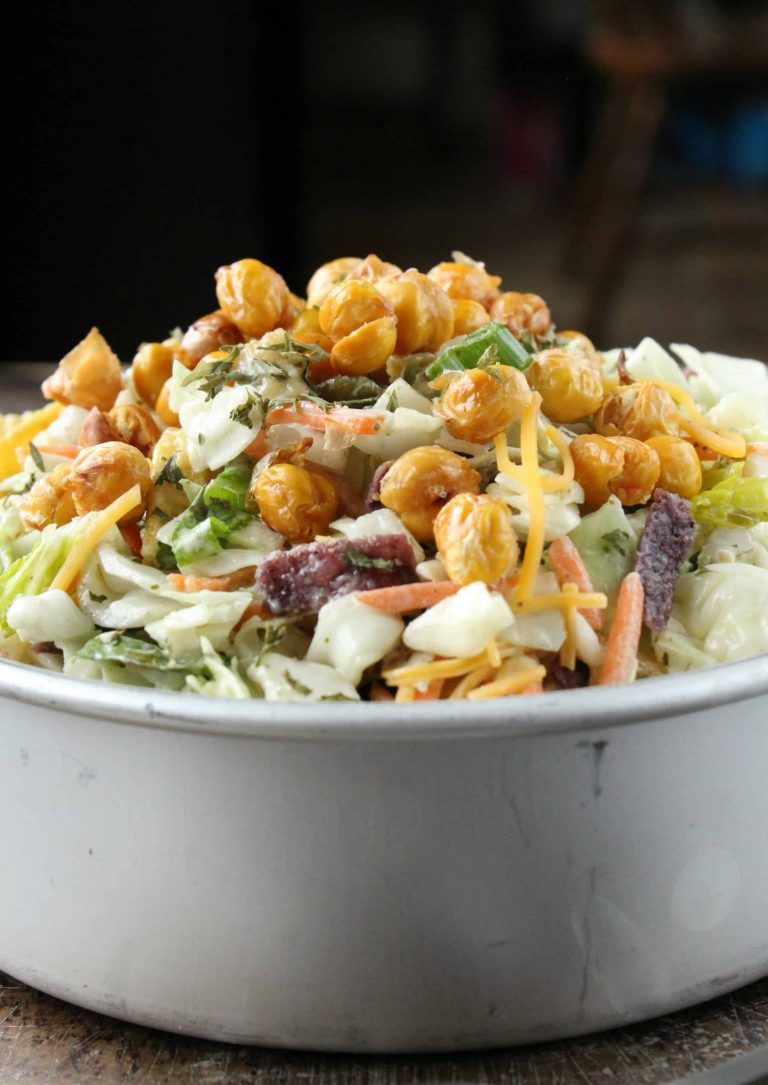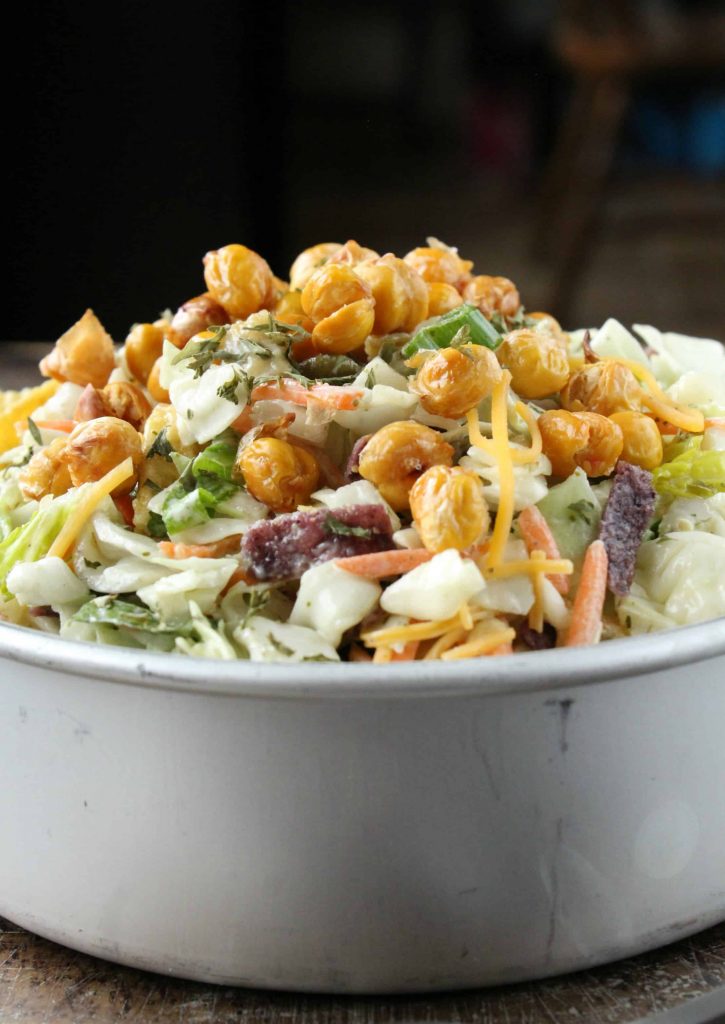 You guys. We have a new favorite lunch. And it's so simple, you'll love it too. It's wholesome, tasty, and perfect for on-the-go lunches. Ideal for those days when you want to eat well, but don't have time to be chopping veggies.
Where can you pick it up? Target, of course! Just grab a bag of the Taylor Farms Southwest Salad, and feel the recipe inspiration coming on!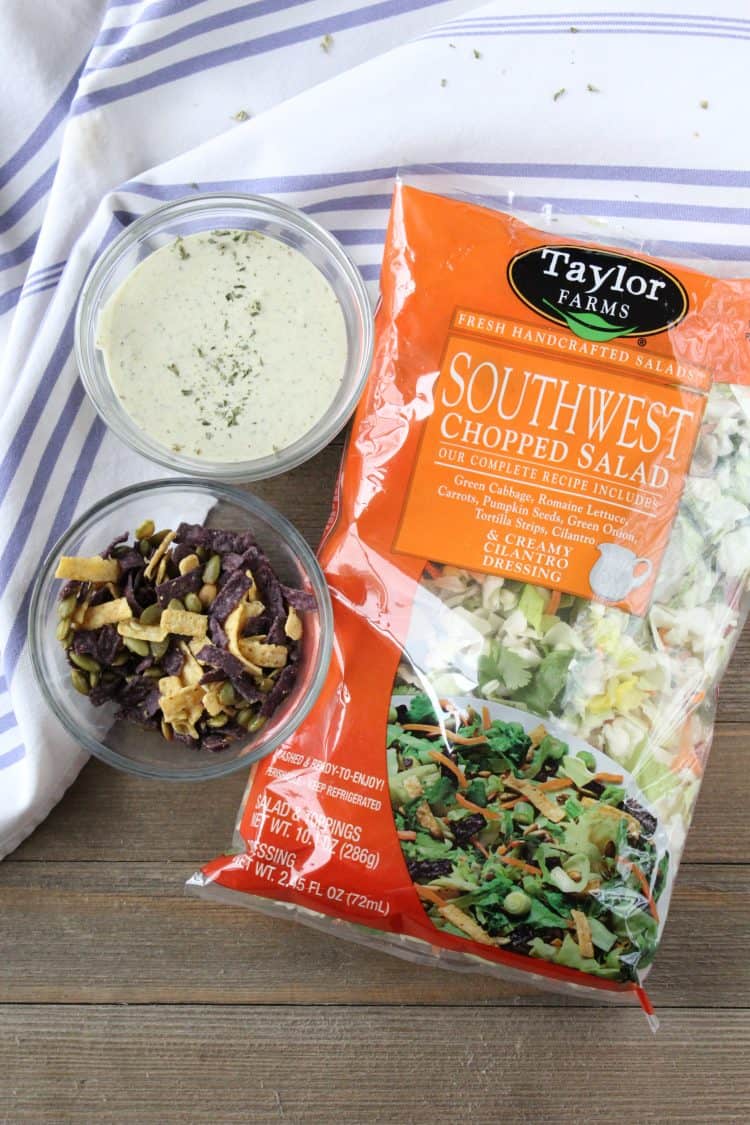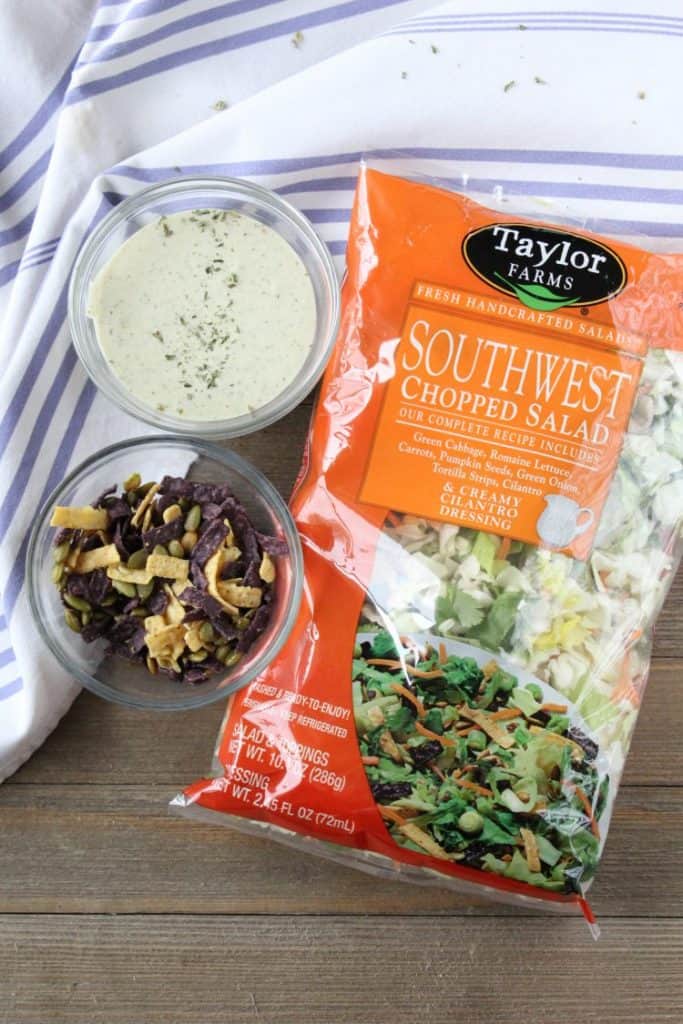 It's delish on its own… hello crunchy sunflower seeds and lime cilantro dressing!…but we also love to add ingredients to make it a whole new dish.
Ever tried roasted chickpeas on a salad? You are in for a real treat. You can roast them at home (super simple recipe below) or buy a pack of already roasted & seasoned chickpeas from Target. We love the extra crunch & flavor! Add fresh parsley or shredded cheese for even more YUM.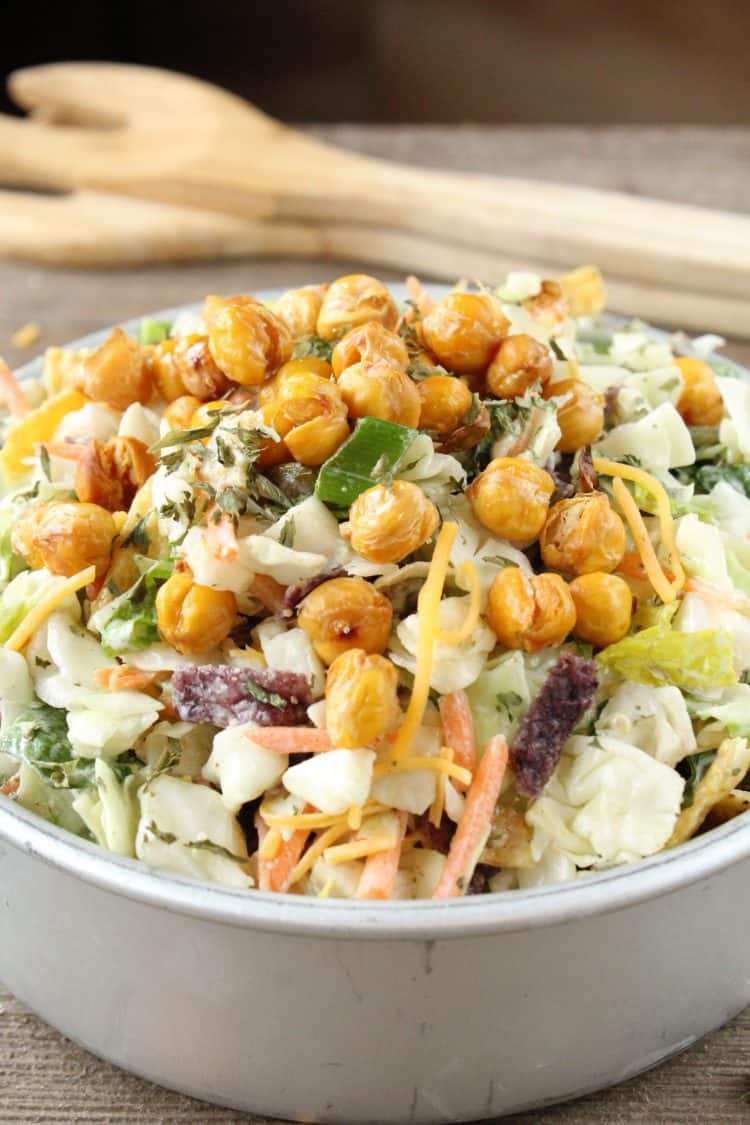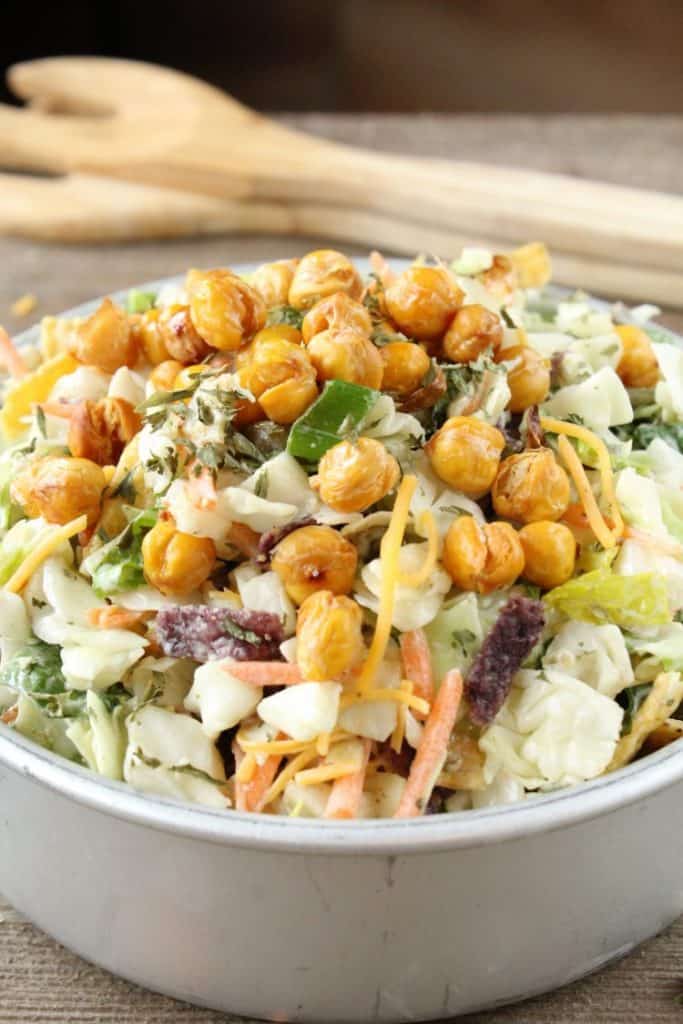 Sometimes we like to switch it up and layer the salad onto flatbread or in tortillas. Really goes well with the Southwest flavors. Top with fresh herbs or shredded cheese of your choosing, and dig in!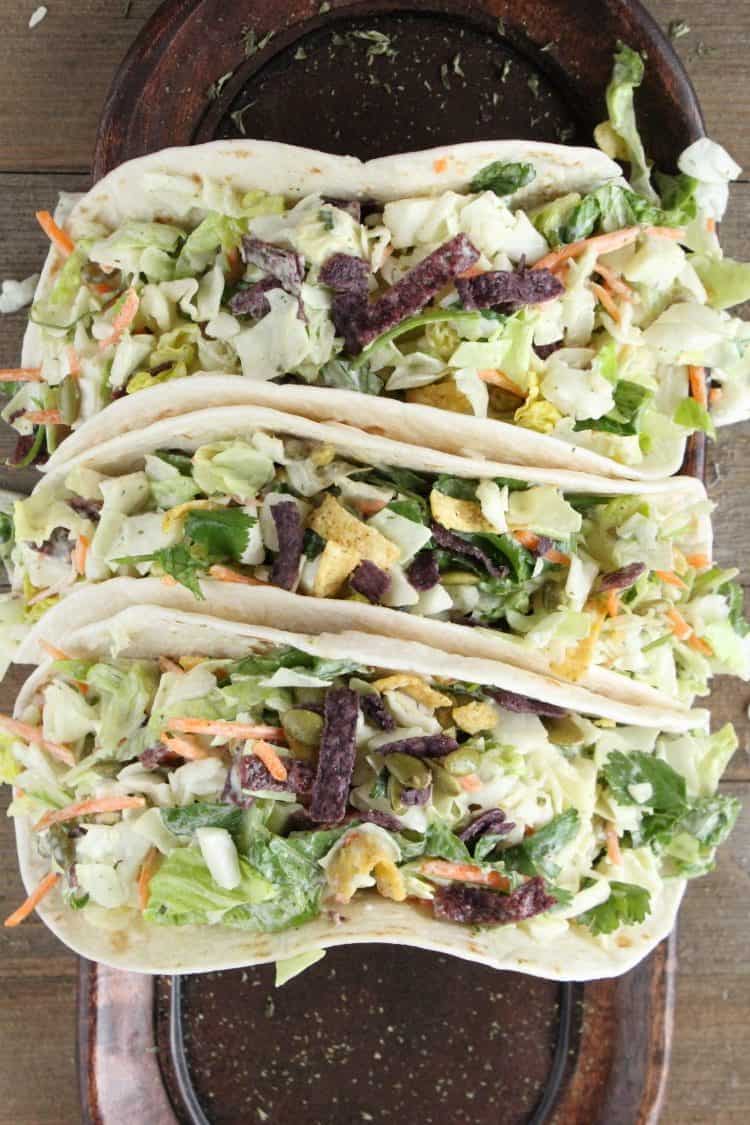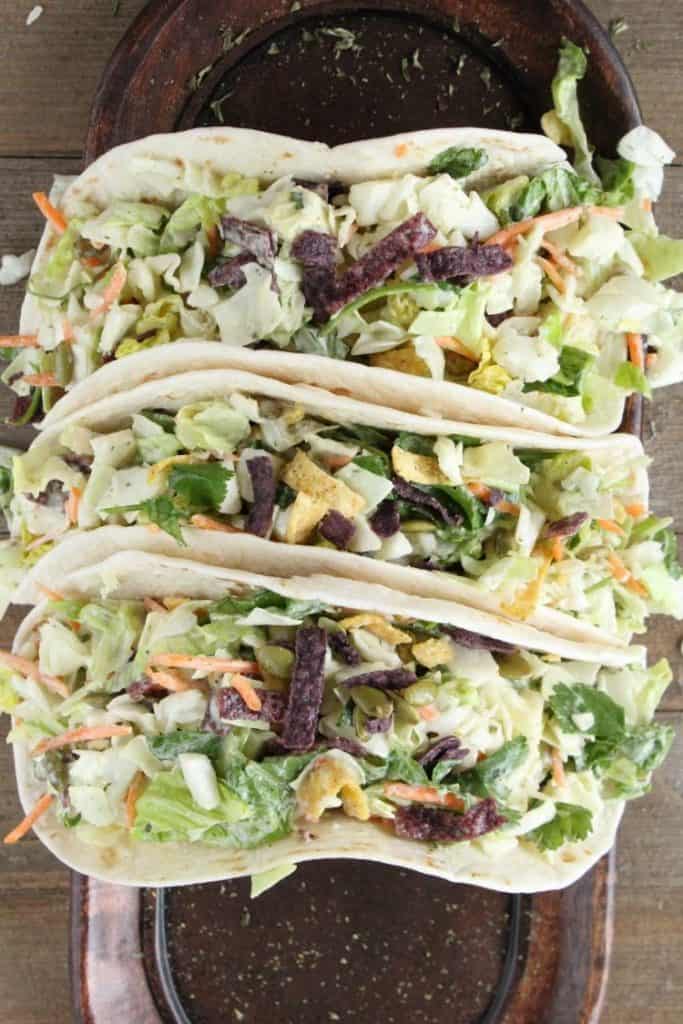 Love this Southwest salad? Check out these Coconut Shrimp Tacos with Pineapple Slaw!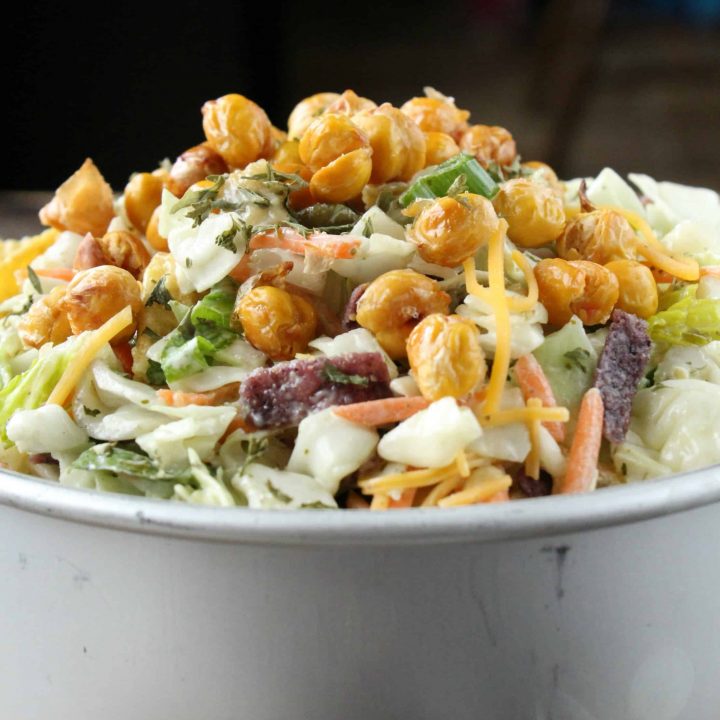 Roasted Chick Peas
Easy recipe for roasted chick peas, perfect for topping a salad!
Ingredients
1 can chick peas
1 tbsp olive oil
Instructions
Preheat oven to 425 degrees.
Dry canned chickpeas thoroughly (dry paper towels work well), then lay out on a cookie sheet.
Drizzle 1 Tablespoon olive oil onto chickpeas, then roast for 20-30 minutes, or until crispy. Enjoy!
Nutrition Information:
Amount Per Serving:
Calories:

280