Try this Mediterranean Hummus Bowl for a fresh take on lunch. Dig in to all your favorite Greek-inspired ingredients: chick peas, hummus, cucumber slices, and crumbled feta cheese.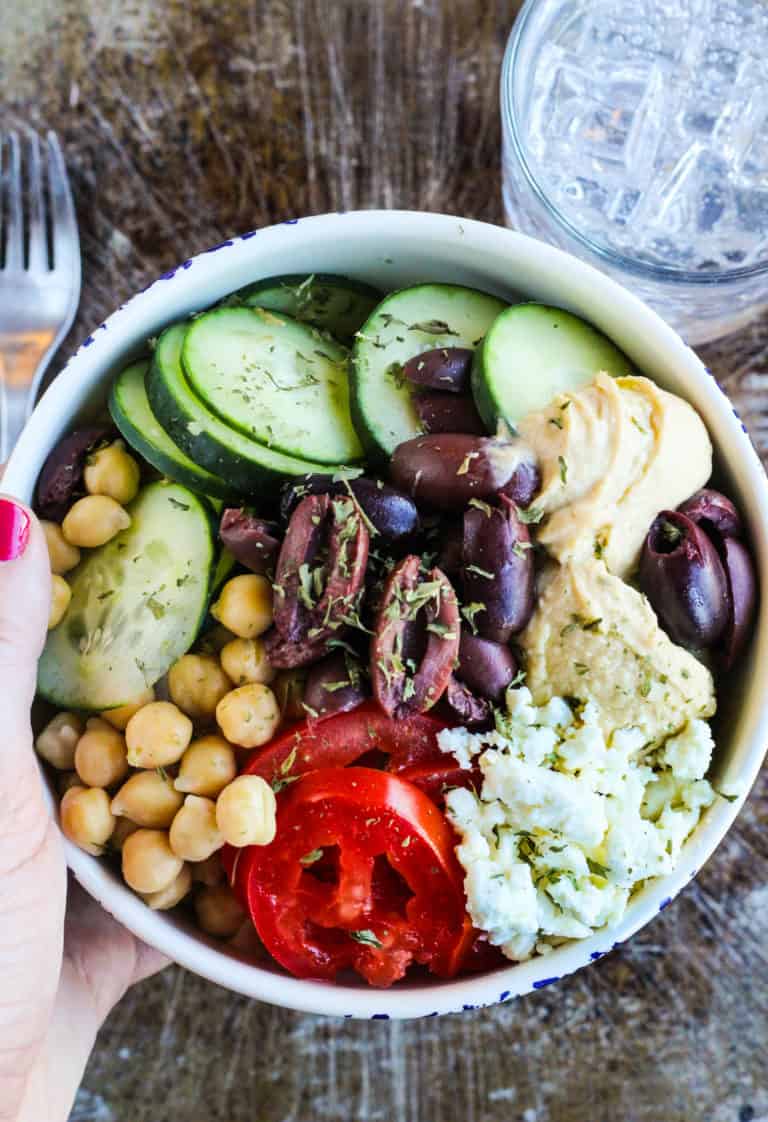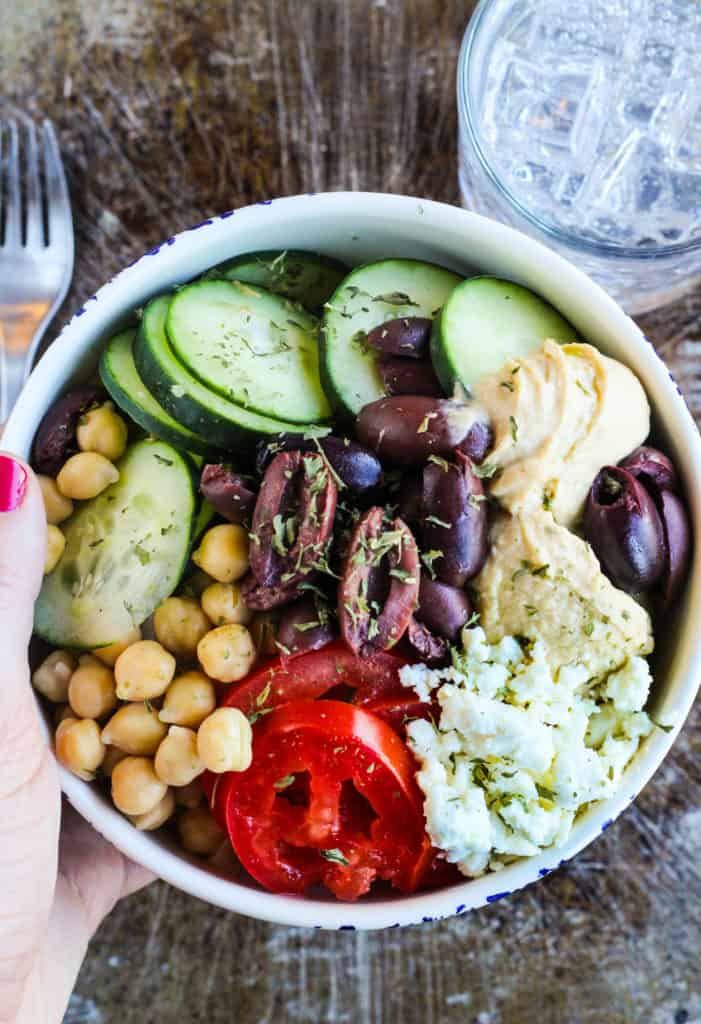 Hummus Bowl
Lately, I've been making this Mediterranean Hummus Bowl that is fresh, wholesome, and so simple to toss together. My favorite kind of recipe!
INGREDIENTS
hummus
kalamata olives
feta cheese
chick peas
tomatoes
cucumber
olive oil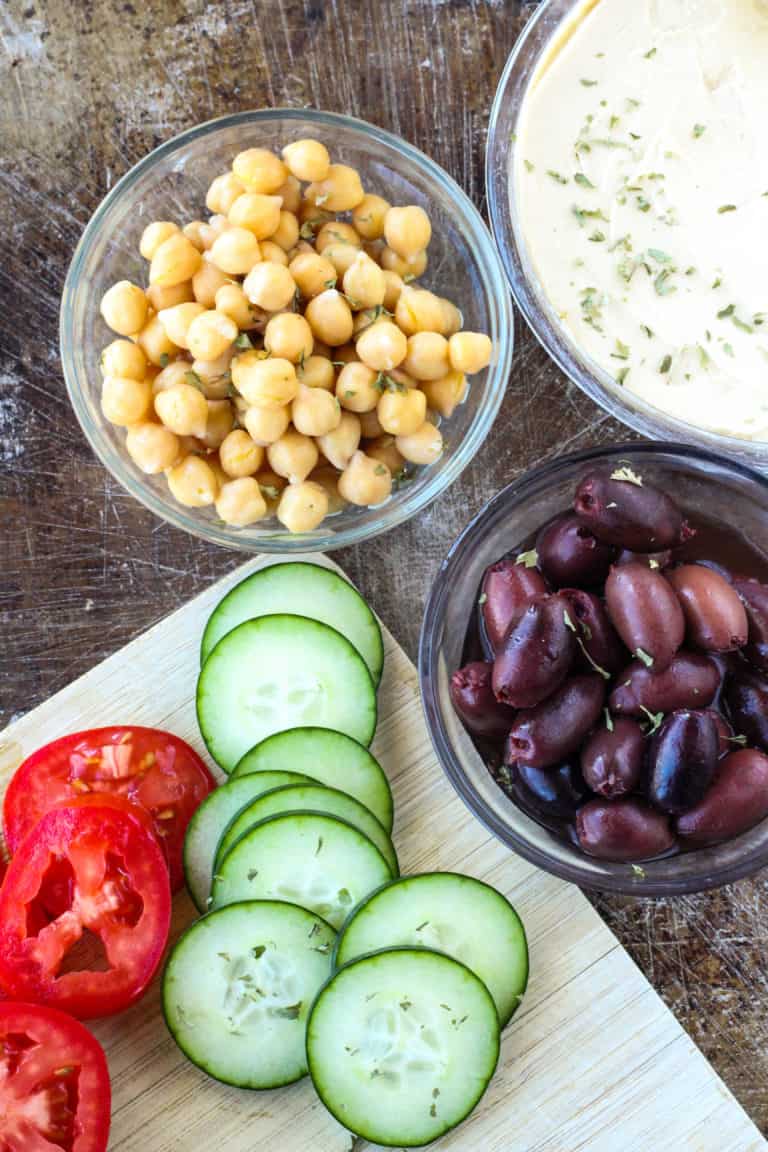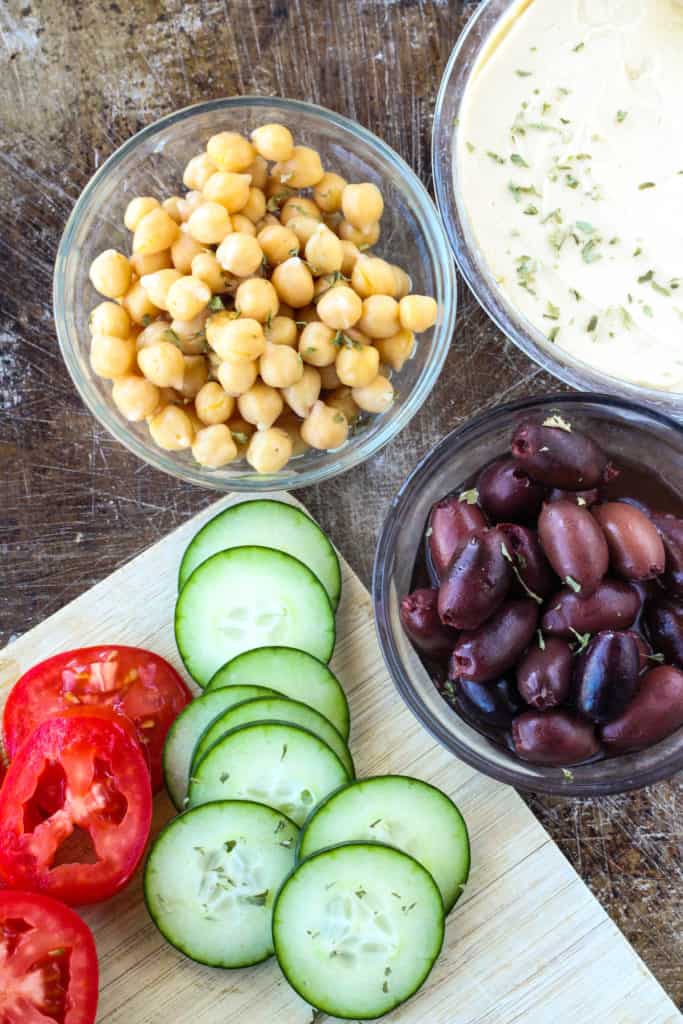 Ooo and kalamata olives! They're the best, right? I could eat them all day.
HOW TO MAKE MEDITERRANEAN HUMMUS INTO A BOWL?
Add the ingredients in equal amounts around the bowl—or not, whatever looks good to you! Then top with chopped parsley or a simple olive oil salad dressing.
I love using these shallow salad bowls. You can spread all the ingredients out or you can mix them all together, but they are not all on top of each other!
Then dig in! This bowl is a powerhouse of wholesome ingredients that will keep you going all day long!
I totally need that energy for my busy day as a mom. Taking the time to eat a good lunch like this one gives me the boost I need to be on-the-go, all day.
My favorite part about salad bowls is how versatile they are… you can make as much as you want, with whatever ingredients you have on hand. Make a big bowl to share with others!
What are some other hummus bowl combinations?
Other than this delicious Mediterranean combination, you can also mix spiced ground beef with cherry tomatoes or chicken with the Mediterranean ingredients of this post to take it to the next level.
Are there options for making these more "on the go" or kid friendly?
The best part of all of this is you can choose to make these into hummus bowls or wraps. Get some of those pita pockets or wraps, stuff and enjoy!! Handheld food: easy for you to still get some lunch if you have errands to run and kids can enjoy them without a huge mess.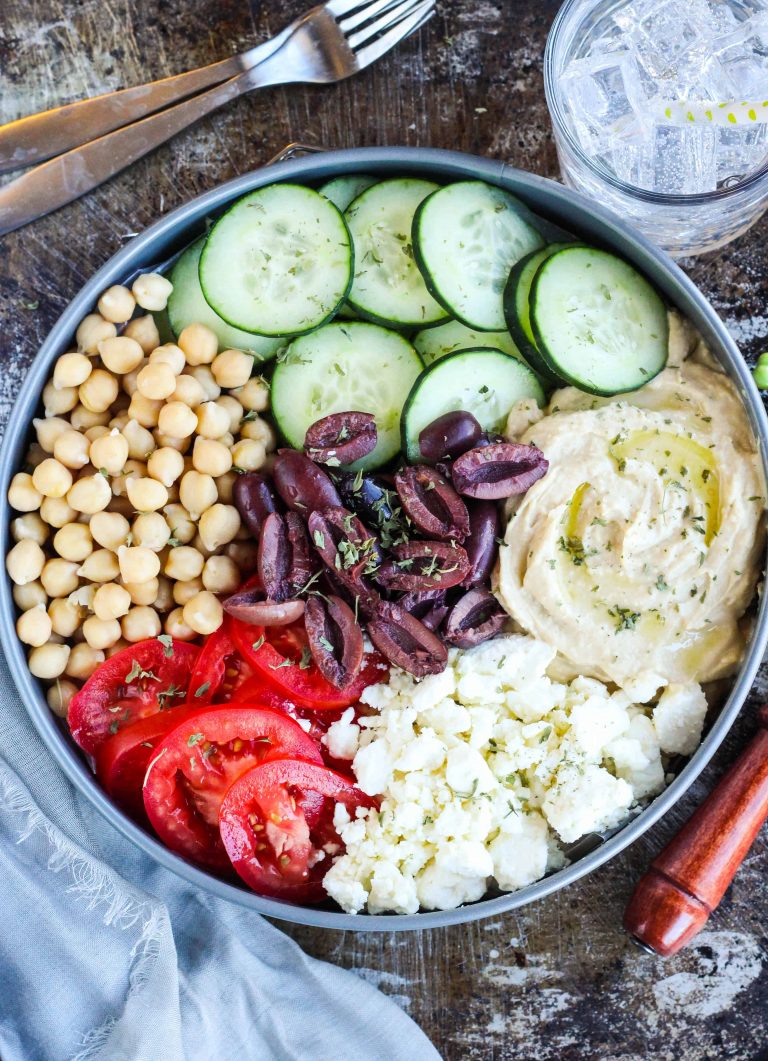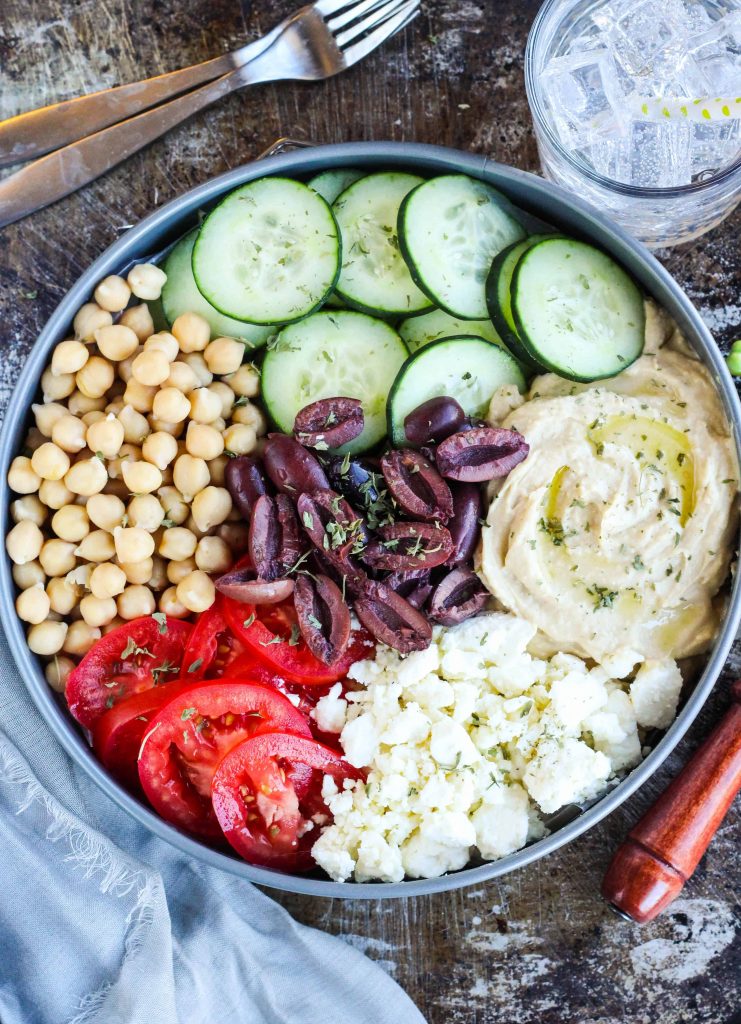 Love this Mediterranean Hummus Bowl? Check out this super simple BLT salad!