This shop has been compensated by Collective Bias, Inc. and its advertiser. All opinions are mine alone. #GoldfishLunchSmiles #CollectiveBias
Mix flavored popcorn with Goldfish® crackers for a fun after school or lunchtime snack that kids will love!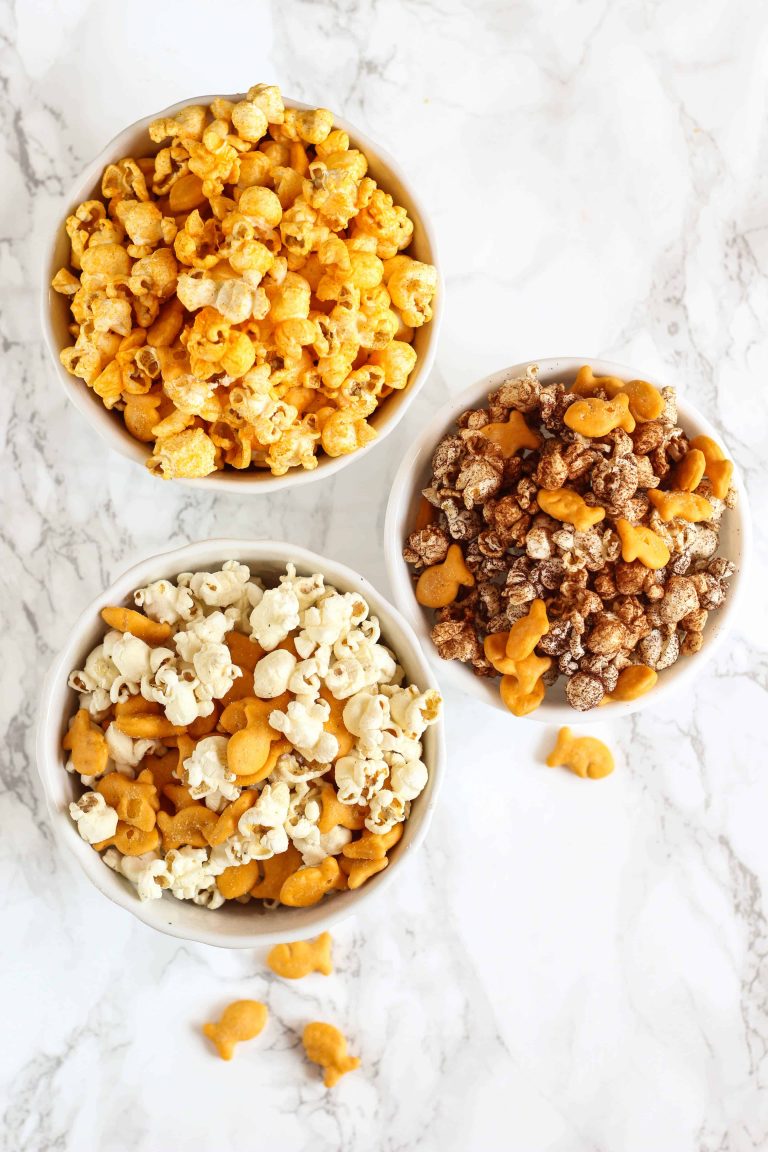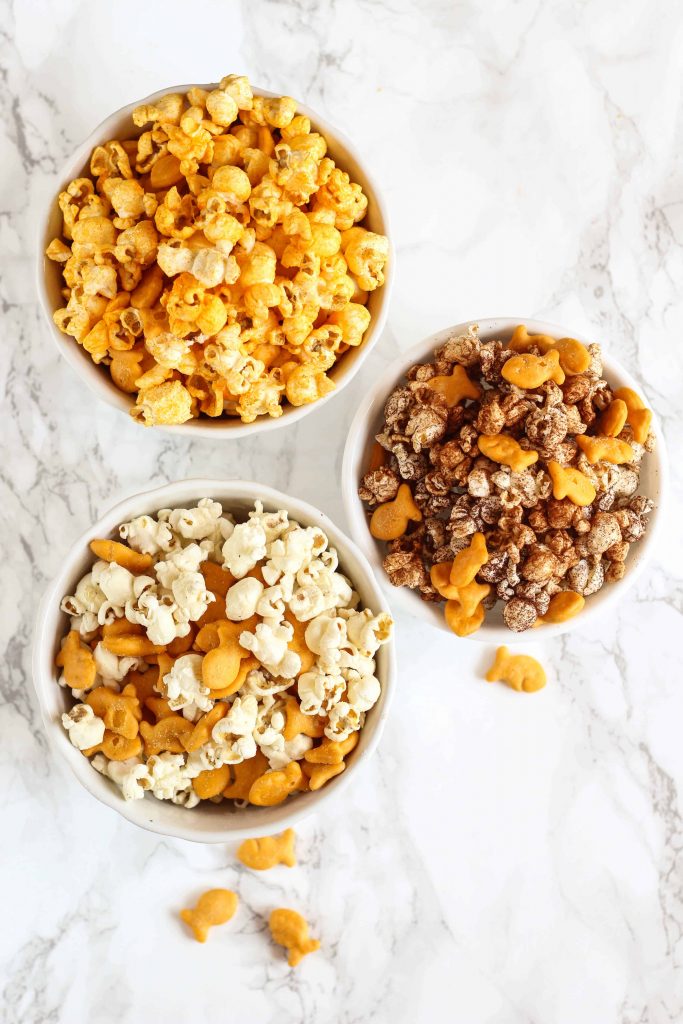 It's that time again- we're all thinking about class schedules, school supplies, and after school activities. Let's head to Walmart for all our back-to-school necessities…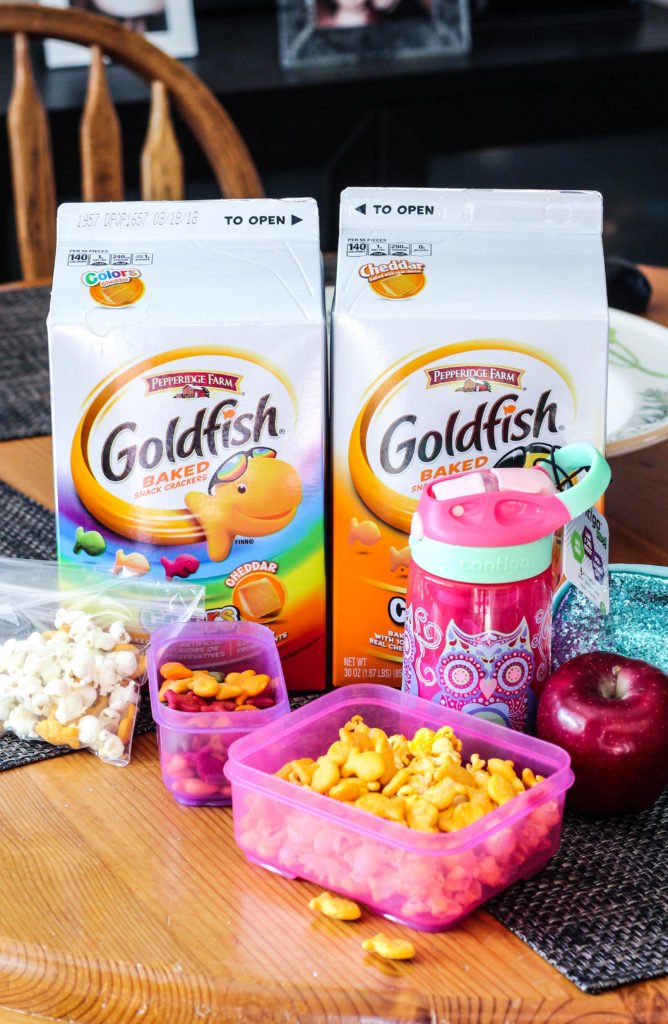 To purchase the produce featured in the image above, find a Walmart near you!
I love the convenience of shopping at one place for everything my kids need for school! The other day, we picked up some fun  school supplies, as well the bulk package of Goldfish crackers– on the rollback pricing of $5.98- to make a fun snack I had in mind.
As a mom, I know I can't control what happens on a day-to-day basis with my school-age kiddos. I send them off with a new backpack and a hug, and hope they have an awesome day. The most I can do is cheer them up while I'm away, and look forward to seeing those smiles at pick up.
One simple way to bring smiles is with a fun snack, featuring their favorite Goldfish crackers. I like to combine them with other snacks and produce, to make for a good after school snack or side to a lunch.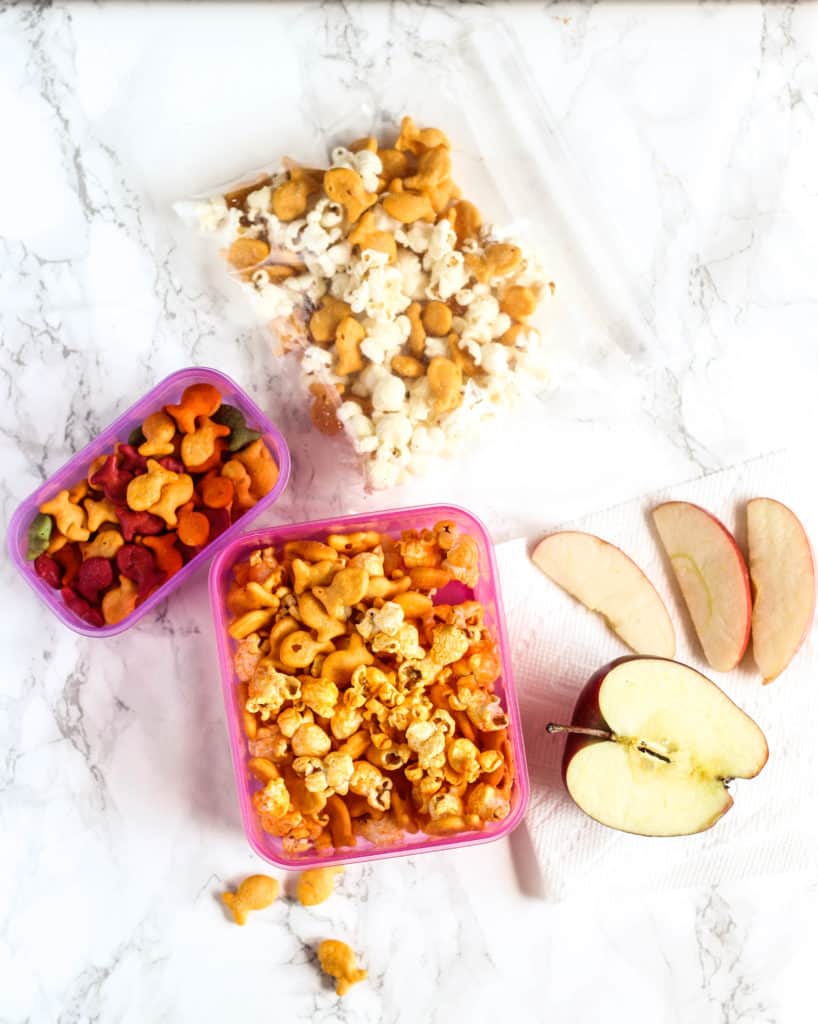 My kiddos love popcorn with their Goldfish crackers. It makes for a filling snack that appeals to both of my girls.
Recently, I had the idea to add flavors to the popcorn, to really amp up the flavor and make it more fun. I decided to try cheddar cheese, ranch, and finally- pumpkin spice (fall inspired!).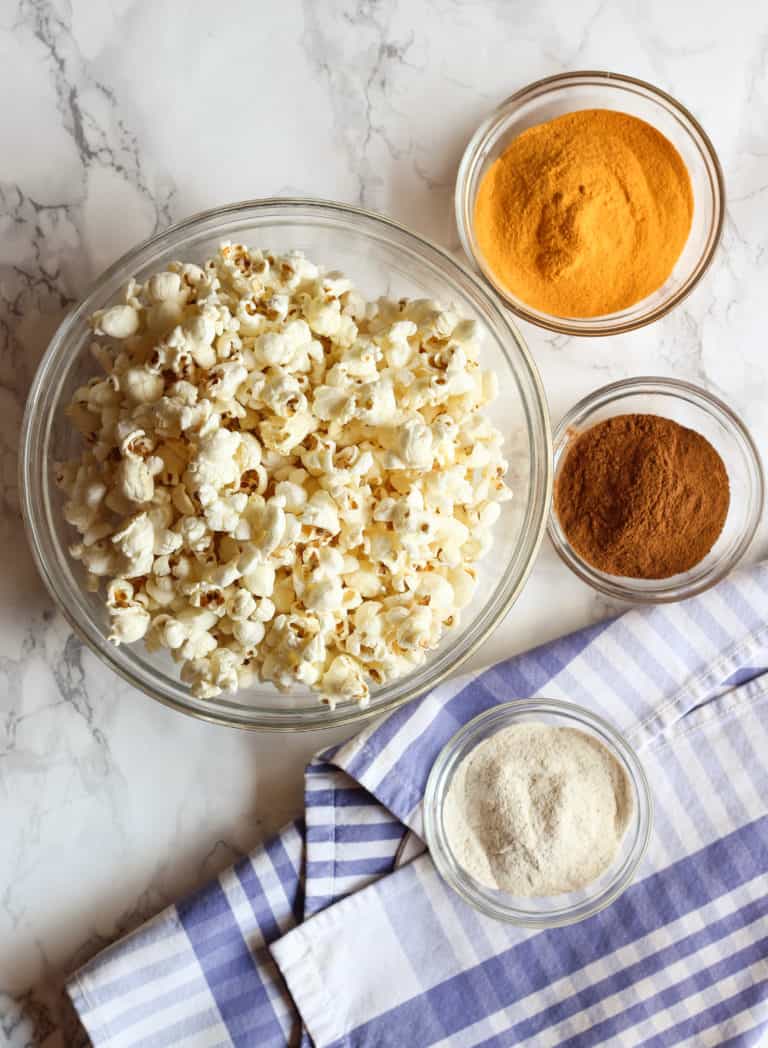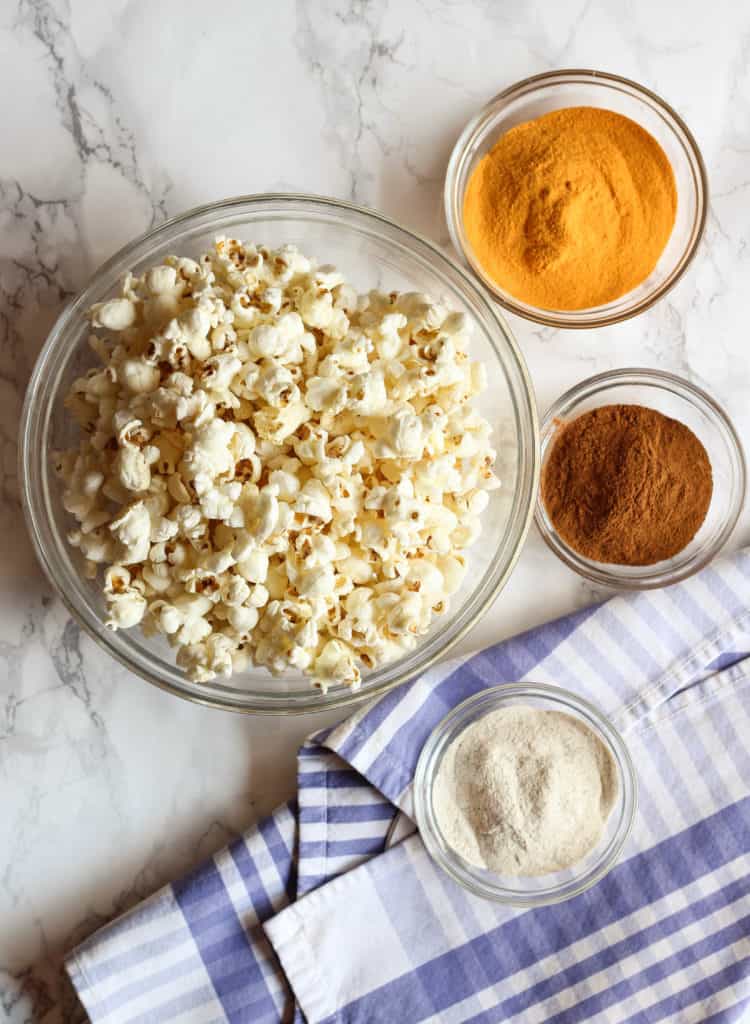 The prep was simple— I just bought a big bag of salted popcorn (microwaveable also works), and added the flavors (1 tbsp per 4 cups popcorn) by mixing everything in a gallon-sized baggie.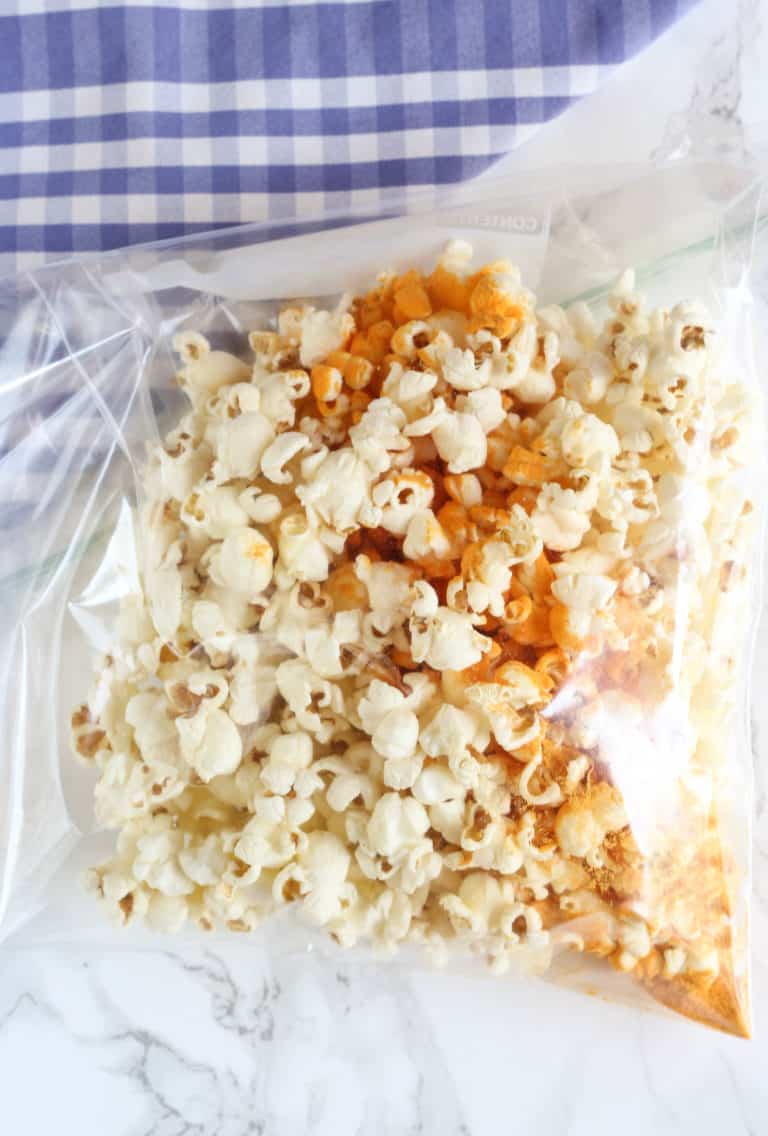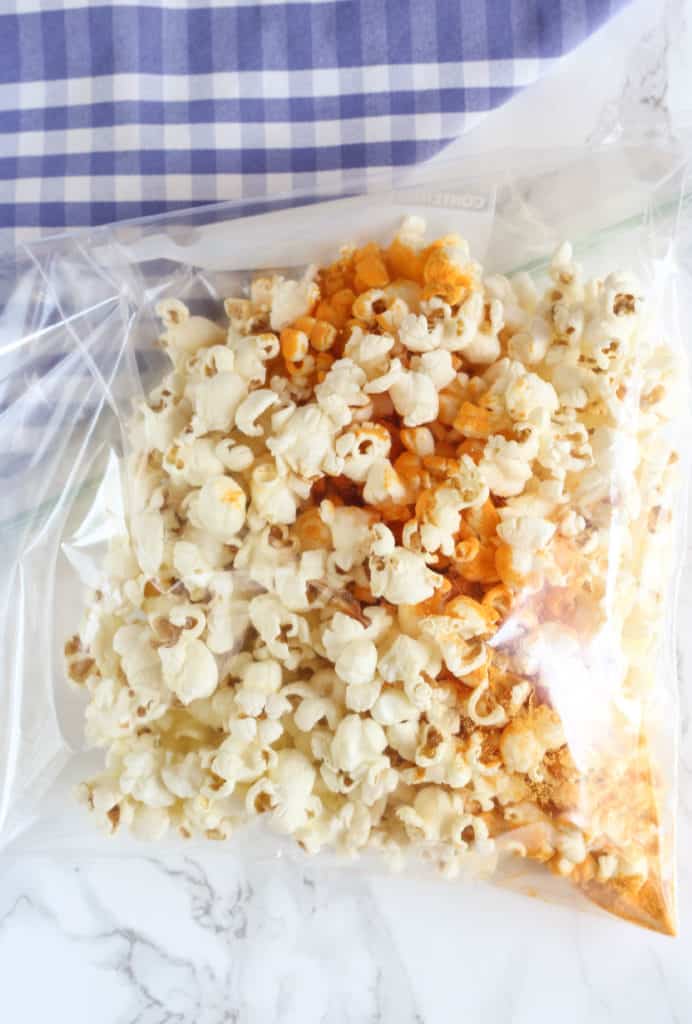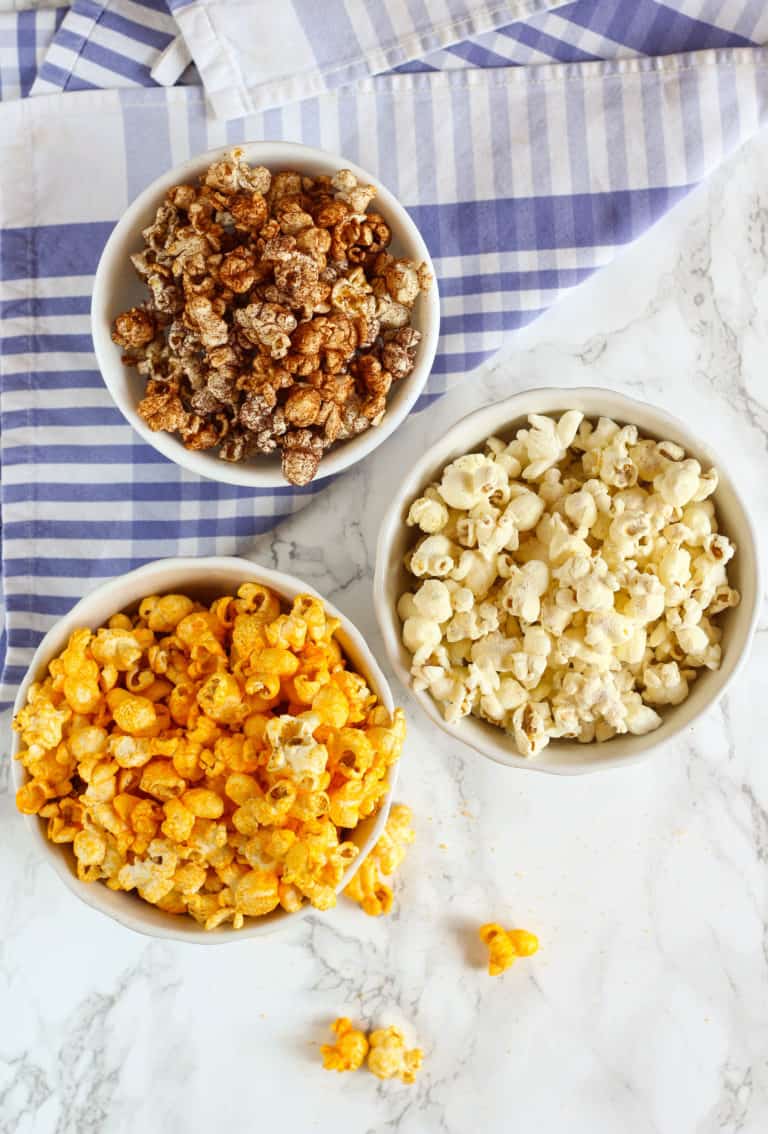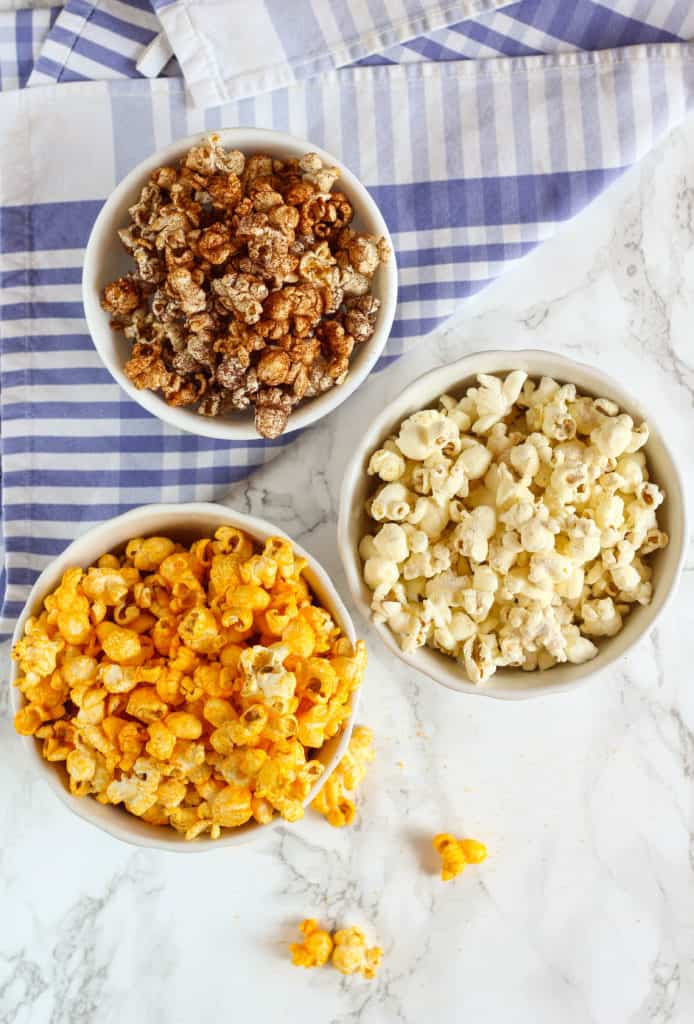 Add the Goldfish crackers, and you've got a yummy snack that brings the smiles!
I also like to add some produce to the mix, and my kids love apples. It makes for a well-rounded snack that fills them up.
I know I can't be there for their school day, but I love to add little touches to their lunch boxes or plan a fun after school snack. It gives us all something to look forward to, like "Packing a Smile Every Day!"
We love to chat about their day while having a snack. It's those daily moments of connection that help me to really feel like I'm being there for my girls. I love those little conversations we have together.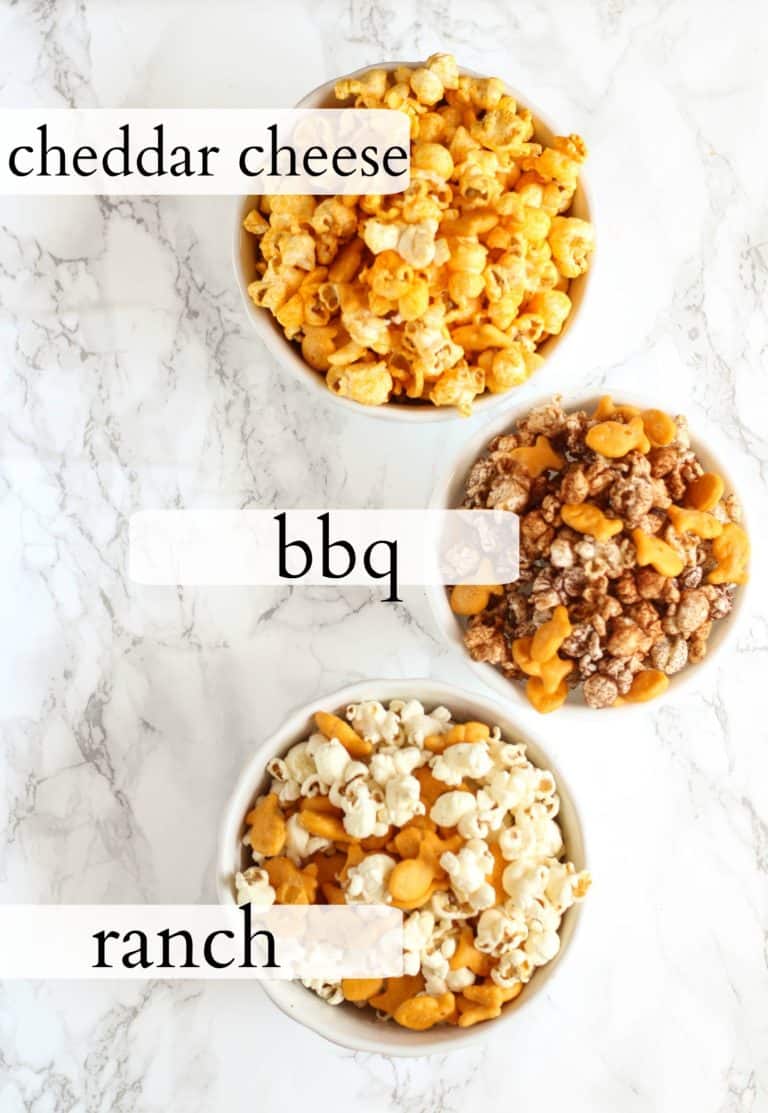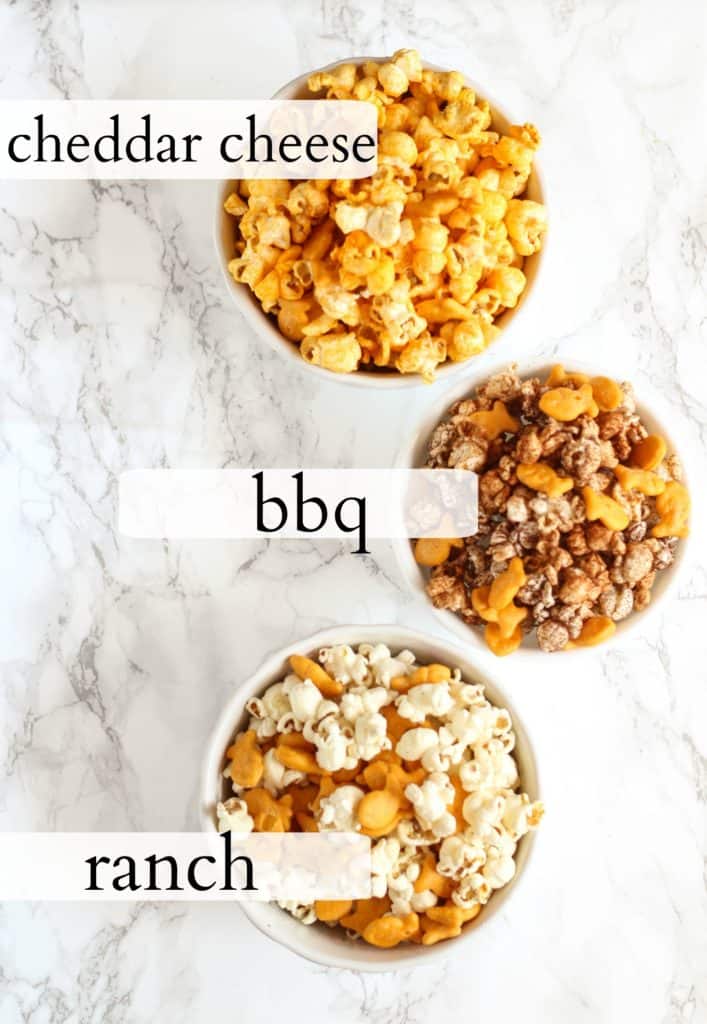 Mix up a fun snack and dig in! Your kids will love it.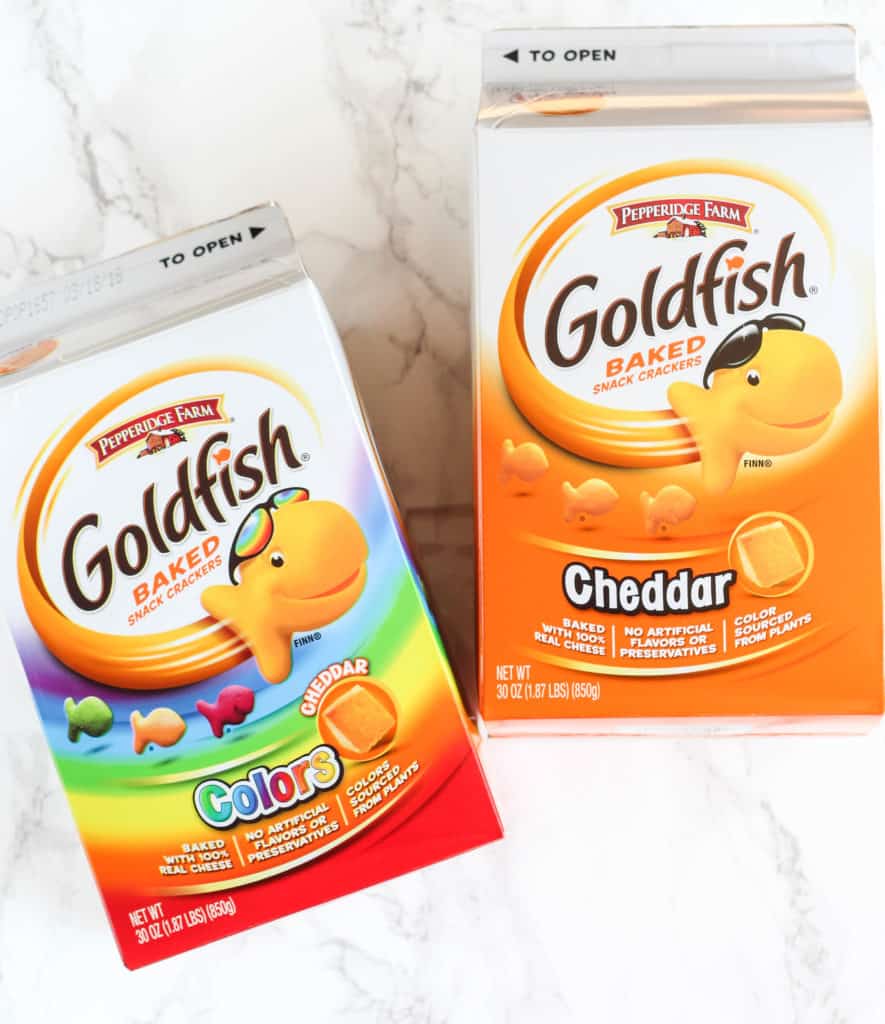 Love snacks featuring Goldfish crackers? Check out this wholesome kid-friendly snack!
For this snack, I mixed in Pepperidge Farm® Goldfish® Baked Snack crackers and Pepperidge Farm® Goldfish® Colors Baked Snack crackers, conveniently found at your local Walmart!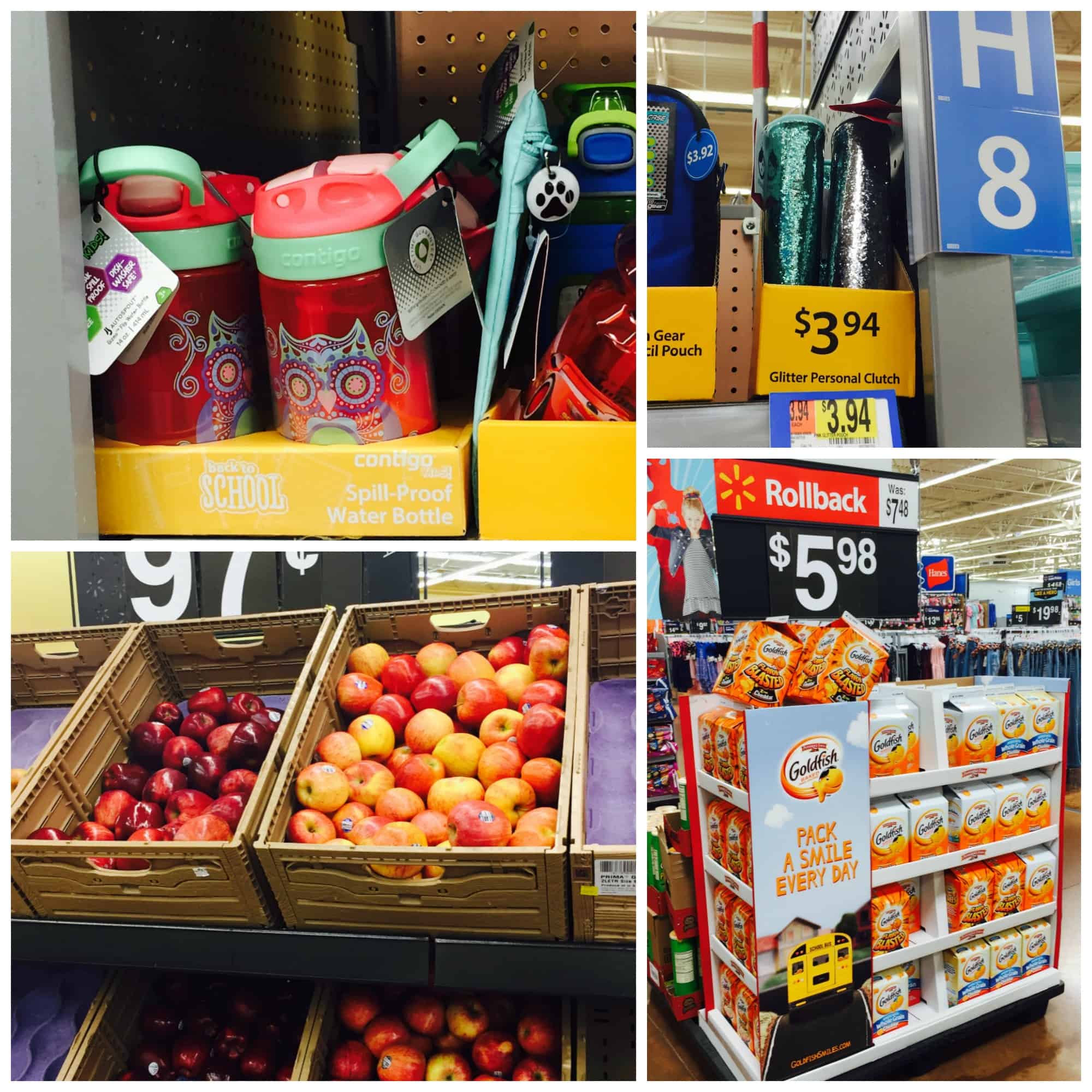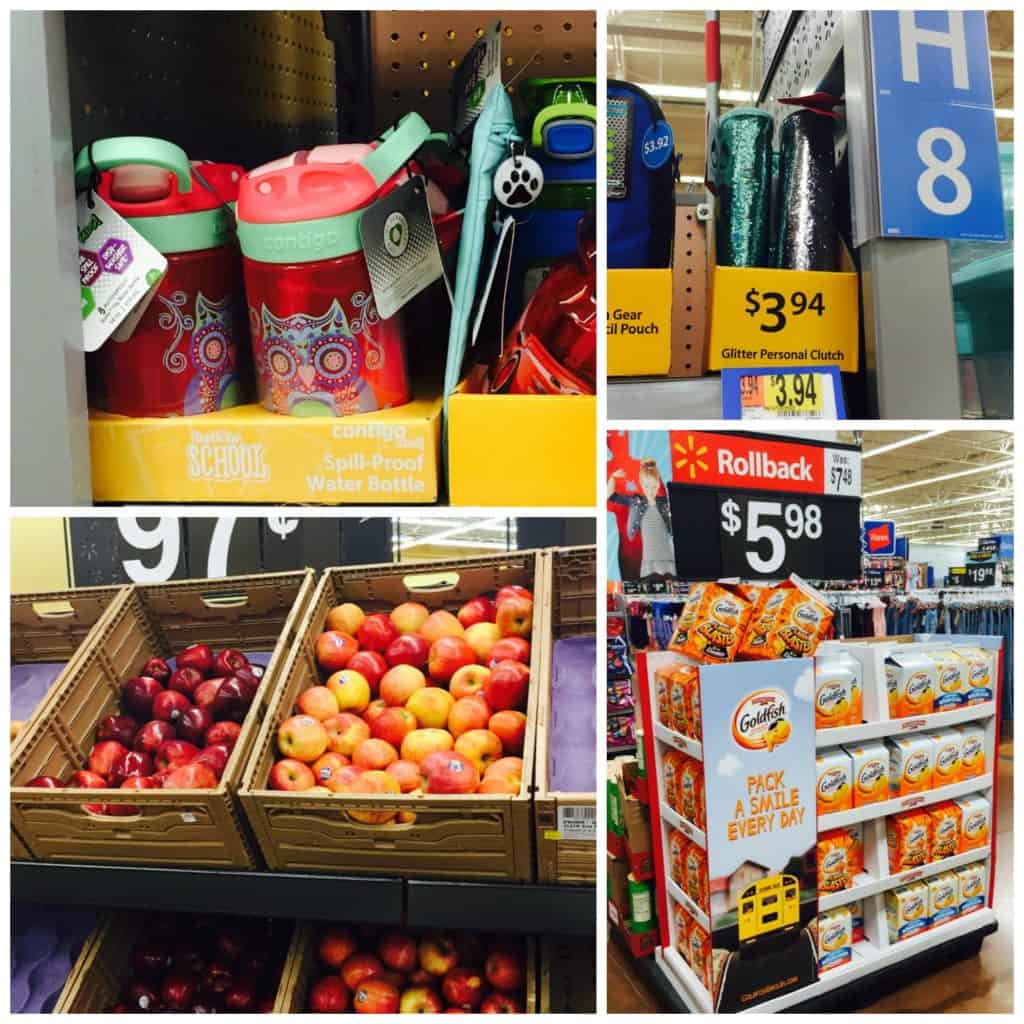 Check out GoldfishColors.com for more info on where the colors come from… my kids love the Goldfish Colors Baked Snack crackers!
Get more back to school inspiration with Goldfish® crackers here
I'd love to know, which variety of Goldfish crackers are your kids' favorite?