This post is sponsored by BabbleBoxx.com.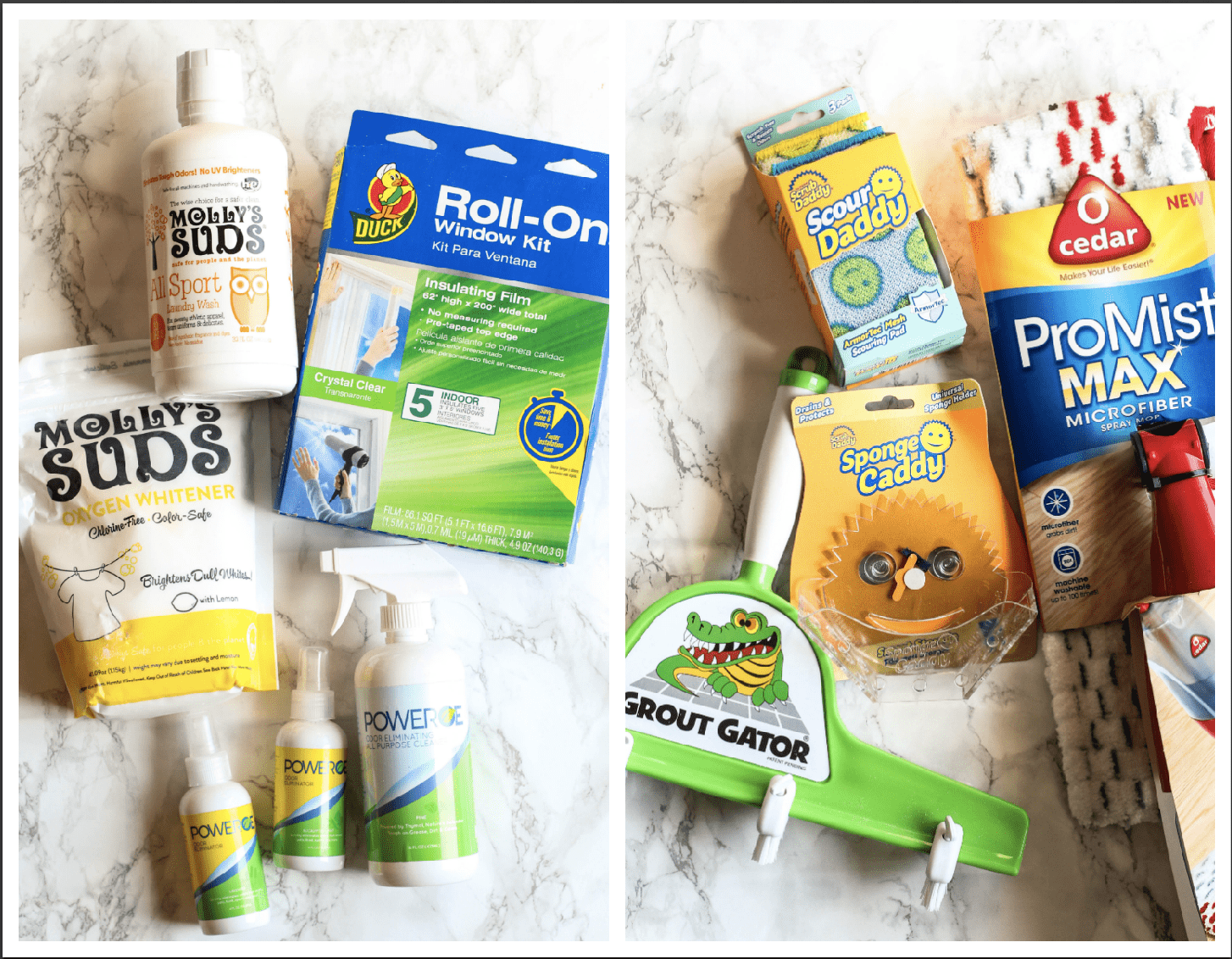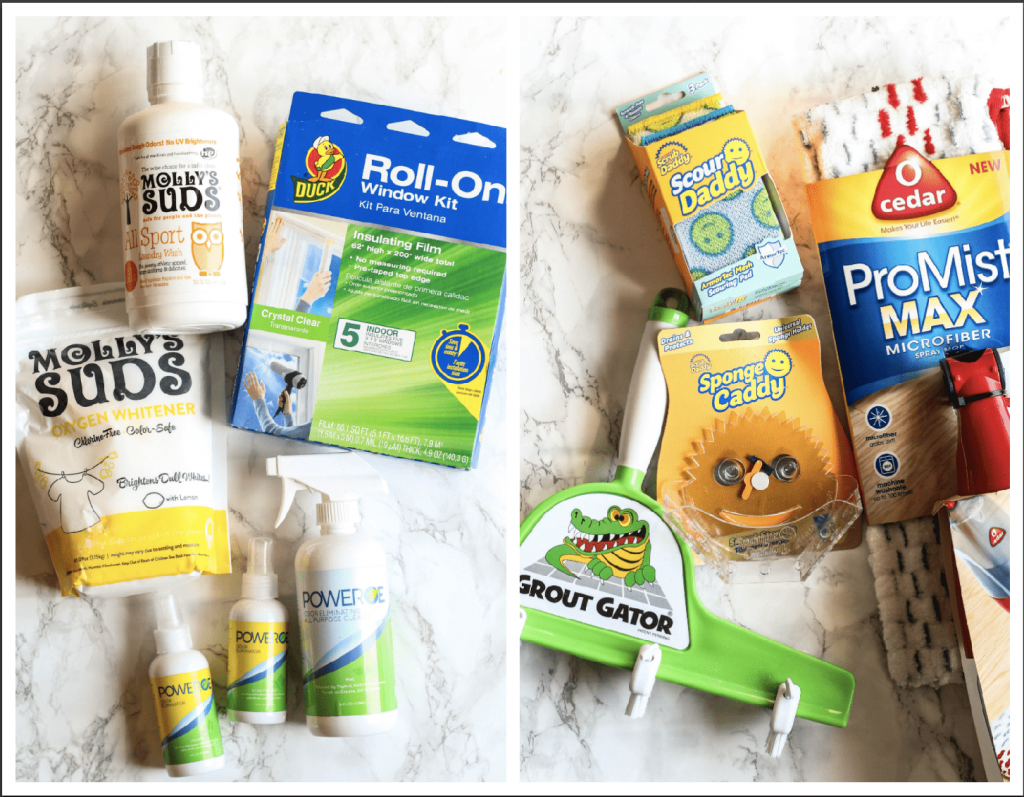 I actually don't mind cleaning, really. And I certainly do love a clean house. But honestly, who has the time?! With kids, work, and a household to run, sometimes it seems like there aren't enough hours in the day. I know you get it.
With the holidays coming, I thought it would be timely and oh-so-helpful to lay out some products that will cut down your cleaning time. Bonus: the cleaners featured both use pure ingredients in their formulas! #momwin Would you like to know more? Let's do this!
Let's start with the roughest job of all, cleaning the grout. I'm not a fan, and I'm sure you would rather be doing other things as well. So let's cut that cleaning time in half! In our house, we love this Grout Gator for scubbing the shower grout. The adjustable brush heads target multiple lines of grout, and save you so much time. Use code BB17 for 15% off at GroutGator.com!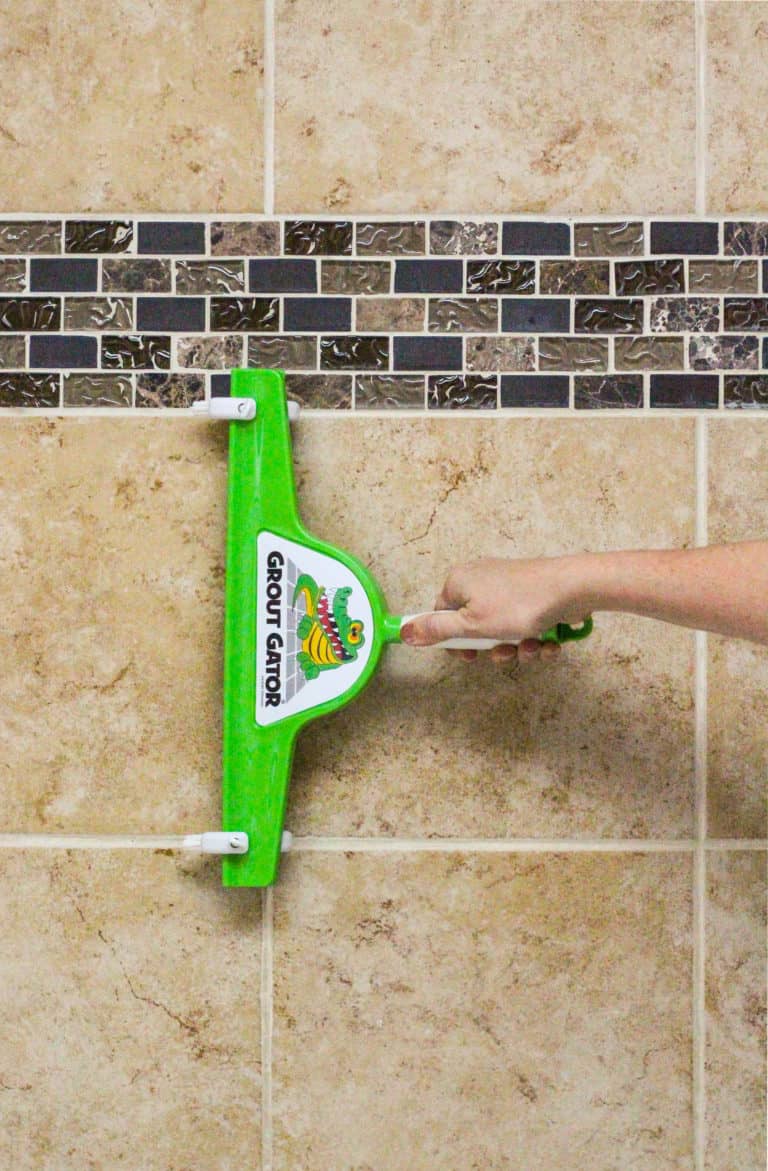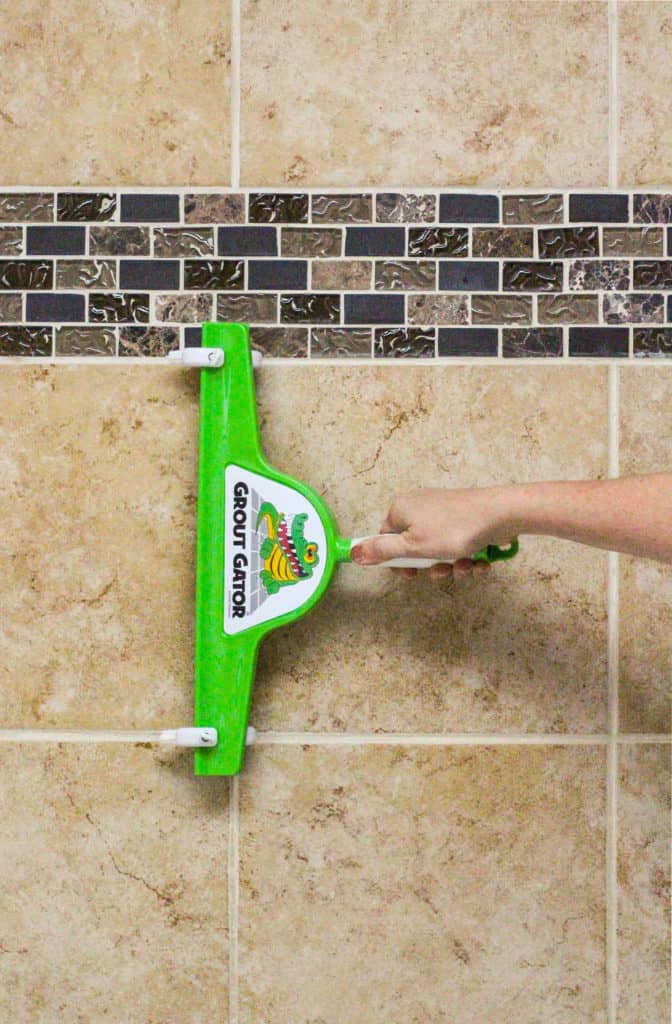 While we're working on the bathroom, let's cut down on the floor cleaning time and grab an O-Cedar: ProMist Max Spray Mop. Guys, this mop is a game-changer. It's both eco-friendly and a must-have for efficient cleaning. It comes with a double-sided reusable microfiber mop head (washable up to 100 times) that swivels 180 degrees. Plus, you can use your own cleaning solution. Find the O-Cedar: ProMist Max Spray Mop at https://www.ocedar.com/promistmax. And visit https://www.ocedar.com/special-offers for special discount offers!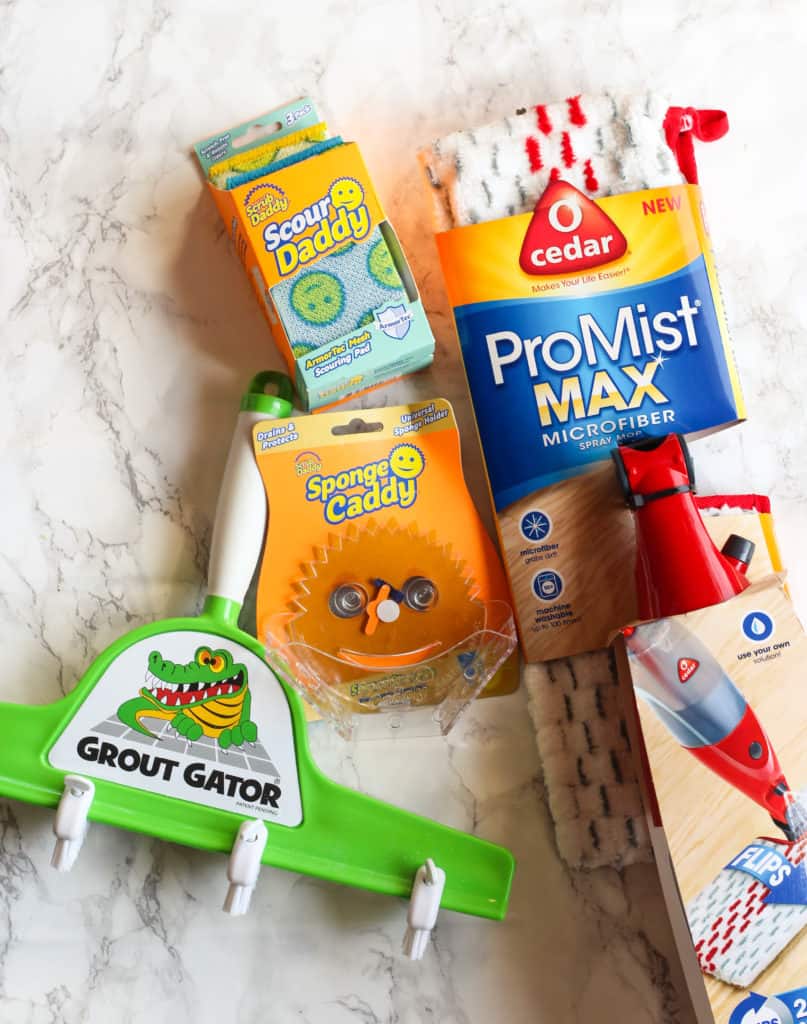 With the bathroom sparkling, let's head into the kitchen. We are loving the Scour Daddy, plus the Scrub Daddy Sponge Caddy. Don't you love the bright colors and smiling faces? I love a little bit of cheer in my kitchen. Plus, the Scour Daddy does serious work on my dishes, which is so helpful during the holidays! No matter how tough the mess, the Scour Daddy keeps its shape, and we pop it back in the convenient Sponge Caddy. To check out Scrub Daddy, visit the "Where to Buy" tab here: https://scrubdaddy.com/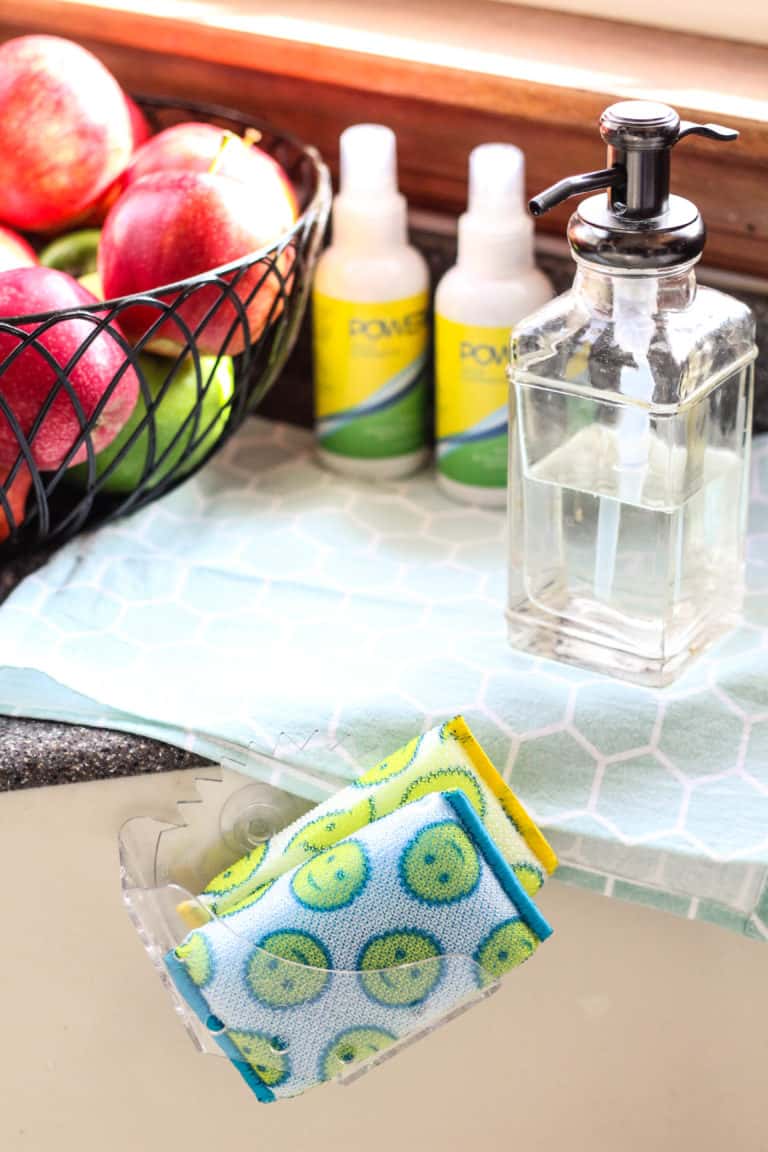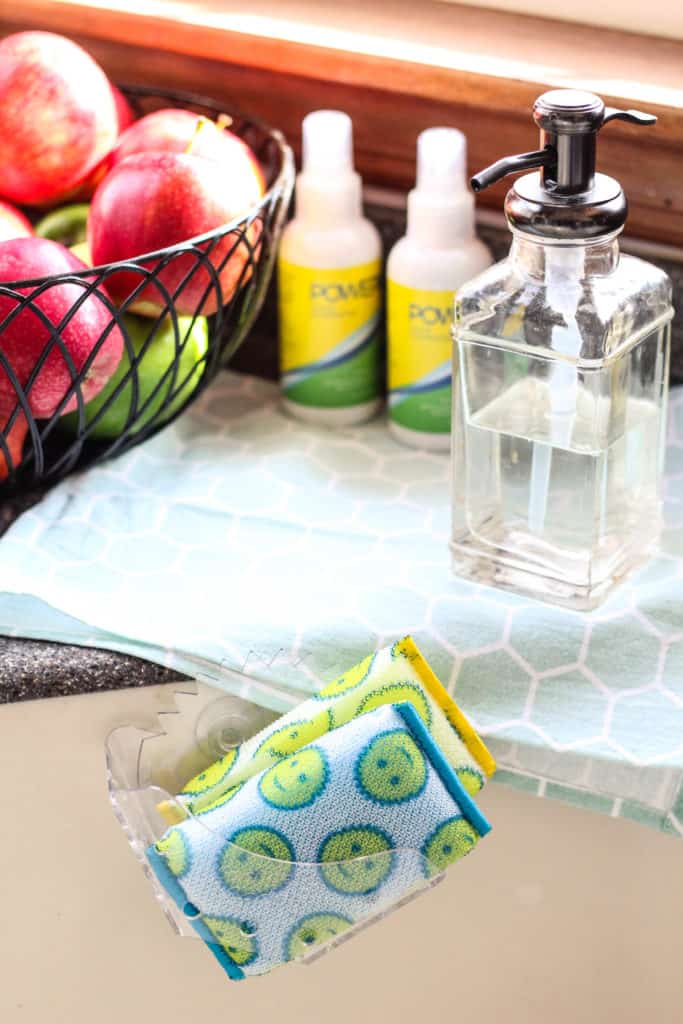 Another favorite for getting the house guest-ready are these cleaning products from PowerOE – the Odor Eliminating Spray and Cleaner + Odor Eliminator. Both are powerful odor eliminators, but free of harsh chemicals. I love to greet my guests with a fresh-smelling home. With the Odor Eliminator Spray, I can refresh my home with natural essential oils. Love that! Use coupon code LLB17 for 25% off your entire purchase HERE.
While we're talking clean without harsh ingredients, I have to mention Molly's Suds: All Sport Laundry Wash, Oxygen Whitener. These are cruelty free laundry products that work wonders on loads of wash. I'm a fan of the All Sport Laundry Wash, for taking care of piles of laundry before guests come over. I know you'll love it too. Check Molly's Suds HERE and use code BRIGHTERBABBLE for 25% off your order. (exp 10/31/17) *cannot be combined w/ any other offers
For more easy cleaning tips, check out these 5 Cleaning Hacks!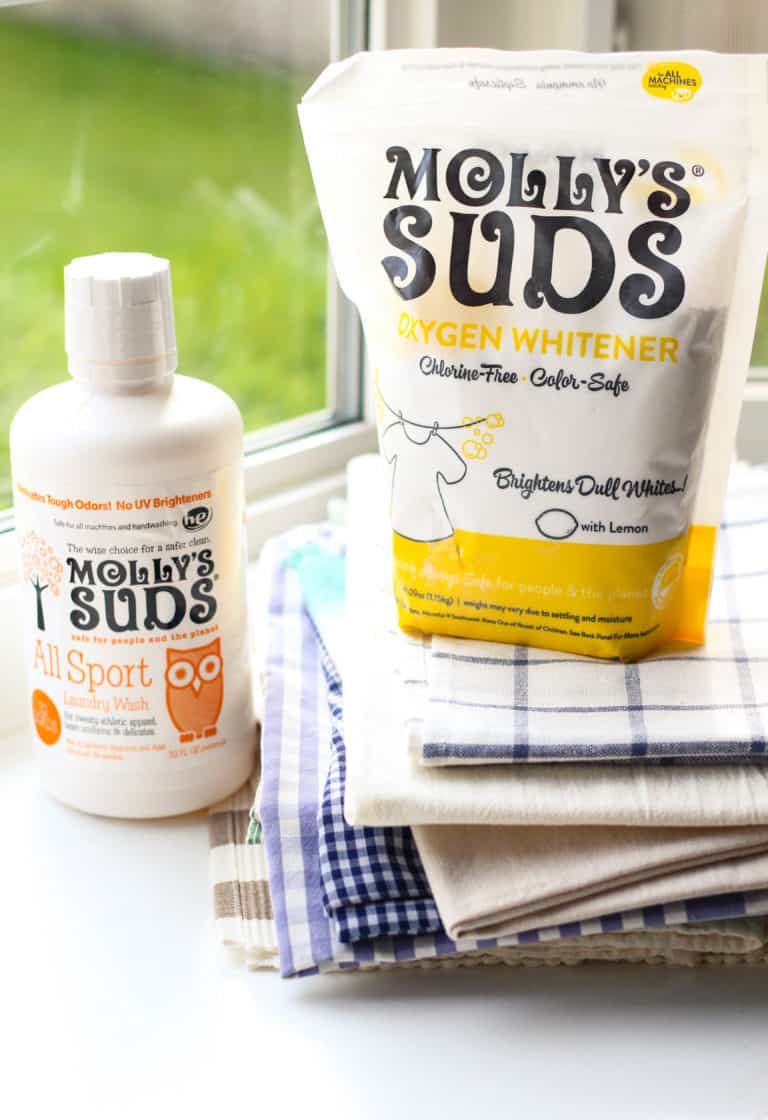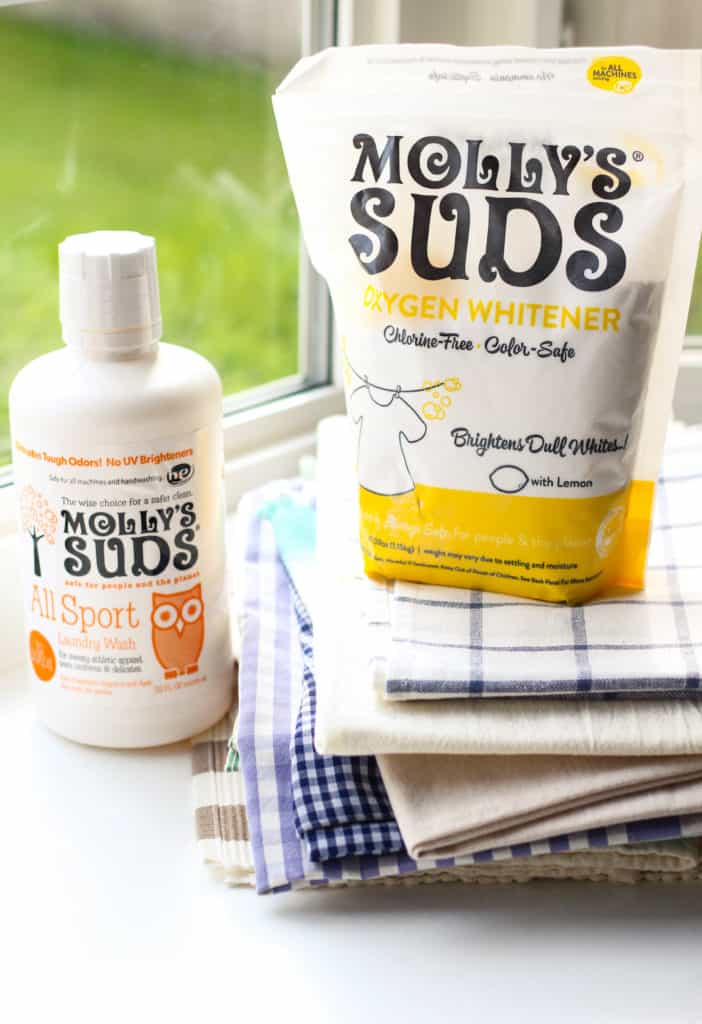 And to finish up the holiday season, I'd love to share our recent find for prepping our windows for the winter, Duck® brand Roll-On® Window Kits. It's truly genius– it comes with a pre-taped edge for a roll-on application, sealing your windows against drafts for better comfort inside your home. You can even save money on heating bills! For more info on how to install Duck® brand Roll-On® Window Kits, go HERE.
Plus, check out this video on the easy installation:
So there you have it, our favorite cleaning products for getting our home guest-ready for the holidays! I'd love to know, which of these genius products would help cut down your cleaning time?