As a mother, I feel like I'm constantly being told to prioritize self-care. If you're a parent, whether your job is full-time, part-time, or any combo there of, you're probably hearing the same messages.
Take care of yourself. Make yourself a priority. Take time for you.
But what does that look like? And how on earth does it happen, amid everyone's busy schedule?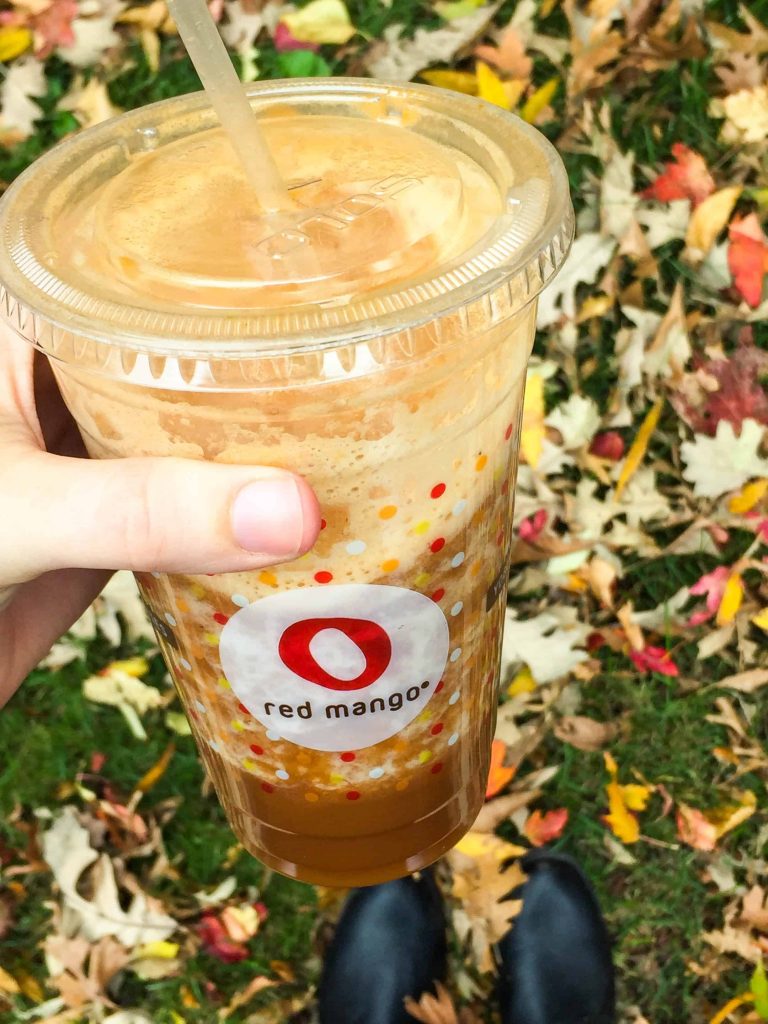 This week, I decided to take a trip to Red Mango and check out their seasonal fall flavors, to show you one way that I make time for self-care in my life. Hint: it takes less time than you think.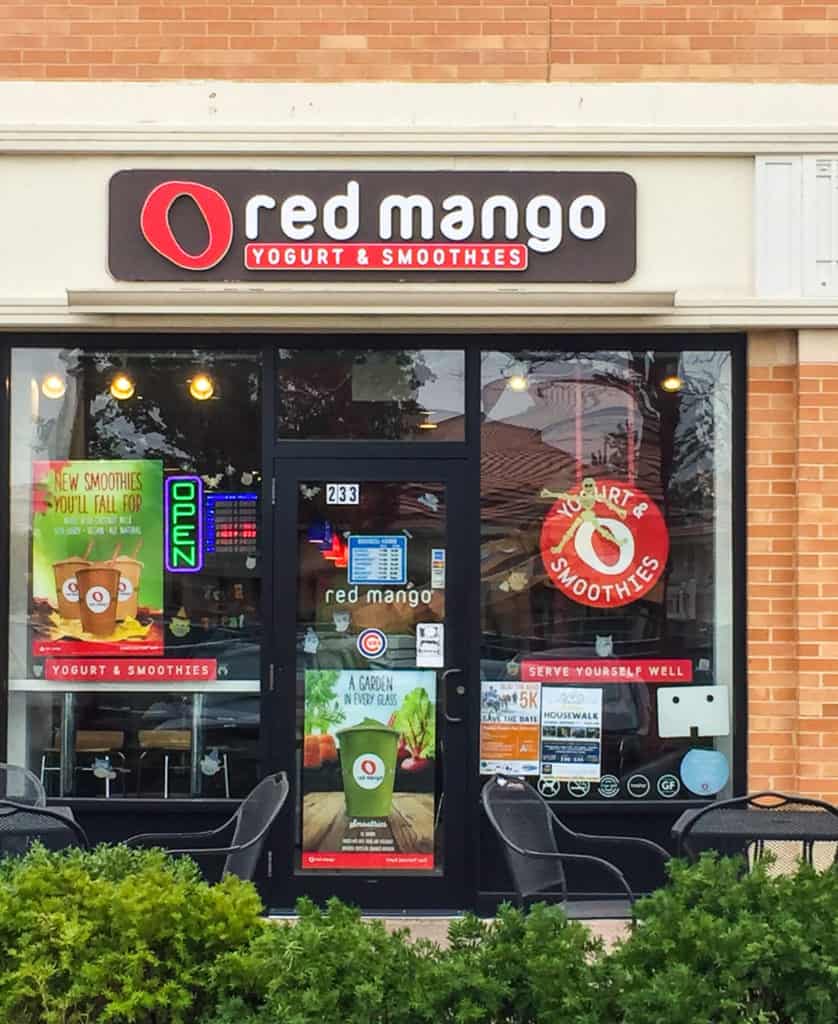 So why did I head to Red Mango for a minute to myself? Red Mango offers smoothies and frozen yogurt in delicious flavors. I was so excited to check out their new fall flavors- Pumpkin Spice, Banana Chai, and Roasted Peanut Butter.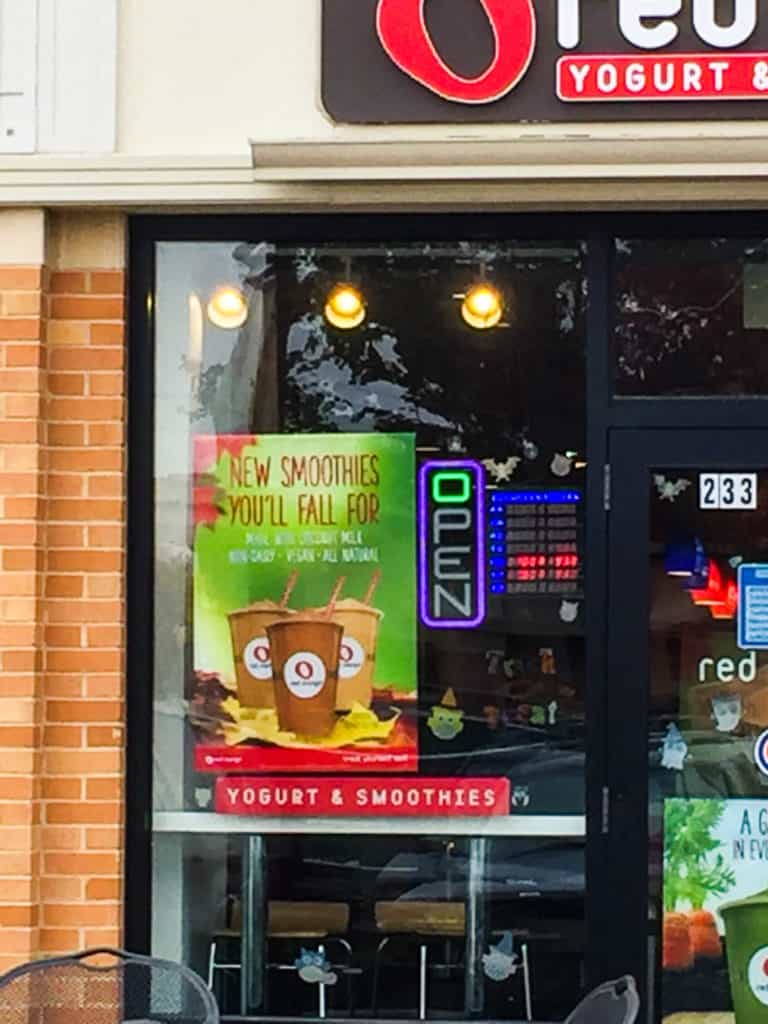 The inside of the store is super cute. Plenty of topping options for the frozen yogurt, and a little sitting area for catching up with friends.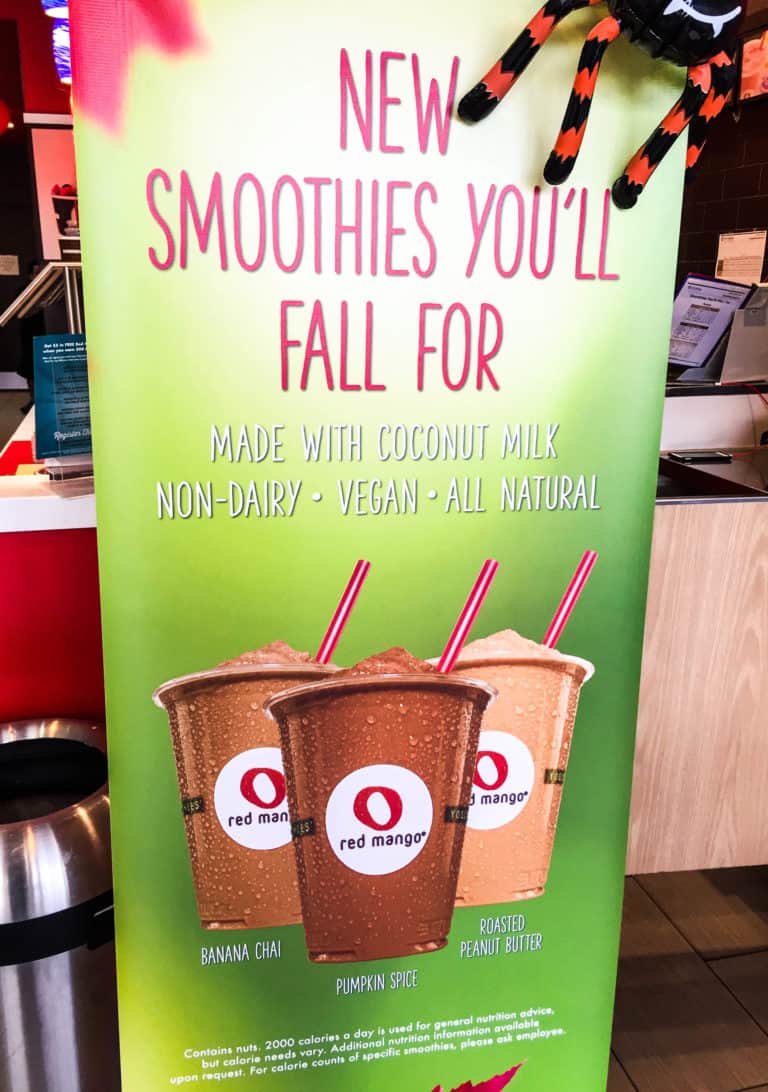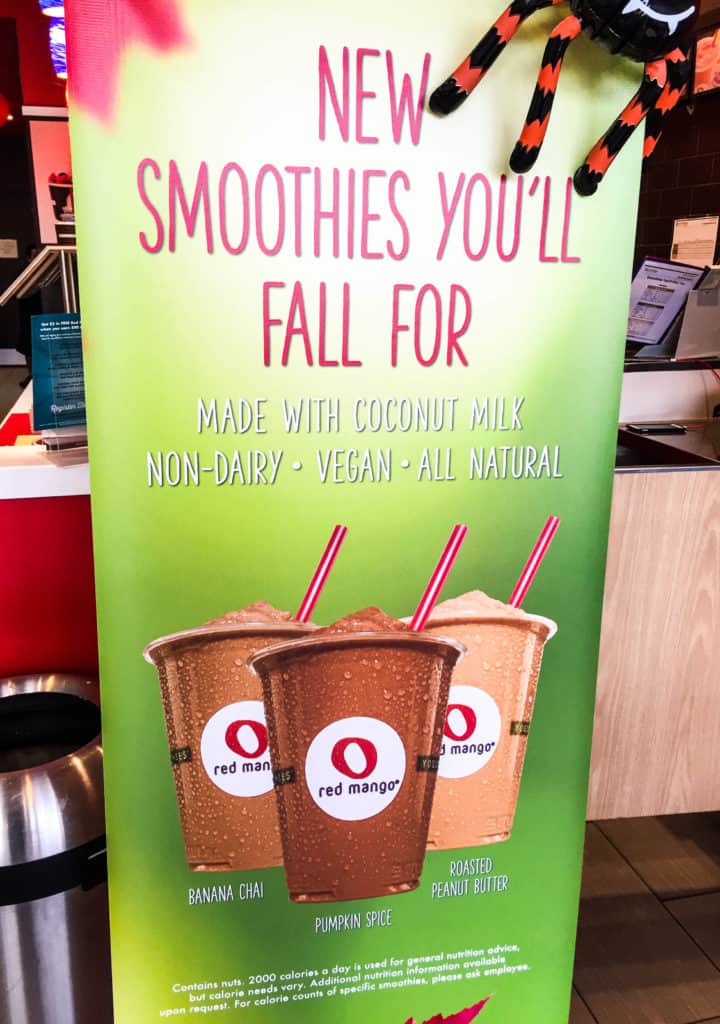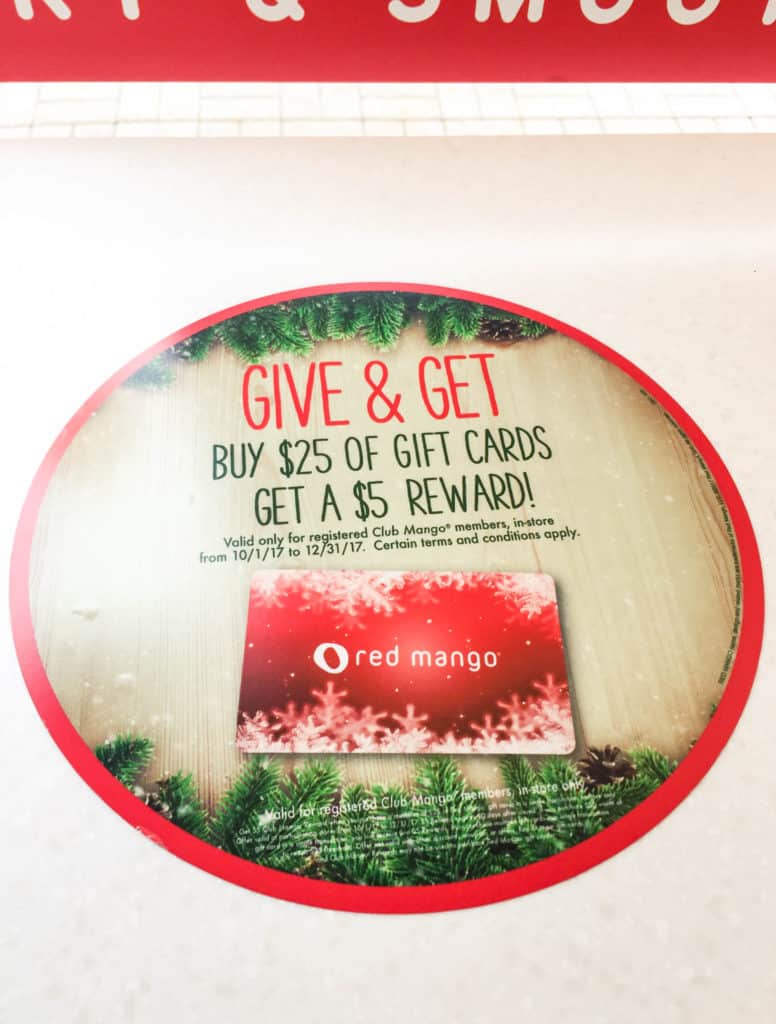 I was headed back to pick my preschooler, so I took my Pumpkin Spice smoothie to go.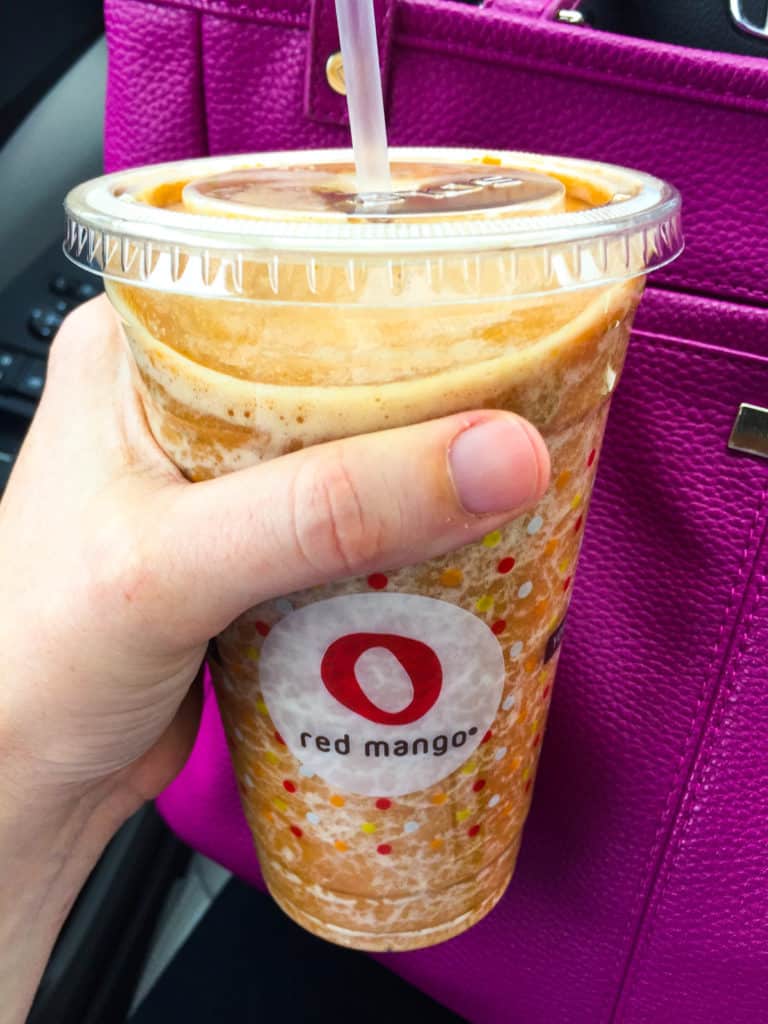 Once I got to my destination, I parked and sipped happily while catching up on a mystery book, waiting for school to get out. Plenty of us have to pick up and drop off our kiddos multiple times a day, right? Why not get there a few minutes early, turn off the car, and just relax for a moment? It's as simple as that.
The Pumpkin Spice smoothie was totally refreshing. Everybody loves fall (especially here in the midwest!) and it's fun to check out the seasonal flavors at a health-conscious smoothie franchise like Red Mango. I love how the fall smoothies are made with coconut milk, and they're all natural and gluten-free. I highly recommend the Pumpkin Spice smoothie and will be heading back to try the other fall flavors!
Pick up a Red Mango smoothie today and enjoy a little "me time"!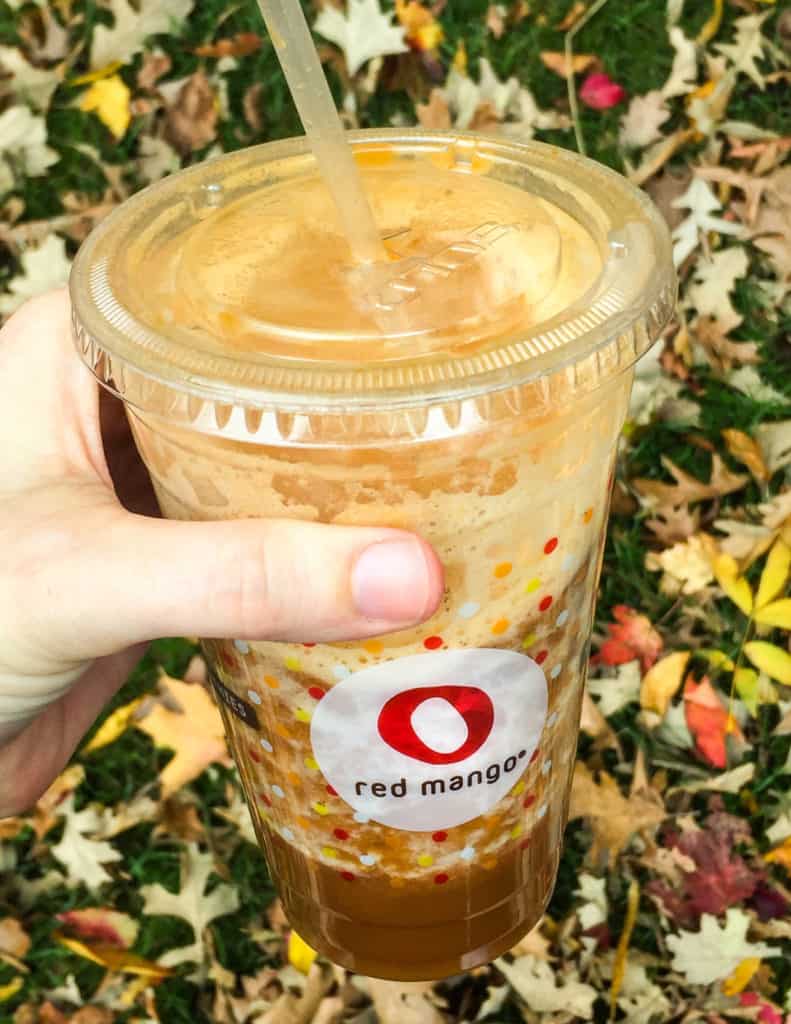 Did you know? BRIX Holdings, owner of Red Mango, is also owner of other health-conscious brands such as Red Brick Pizza, Smoothie Factory and Souper Salad. Find more info about Red Mango, including store locations, HERE.
Love smoothies as much as I do? Check out this Pina Colada Protein Smoothie!