This post is sponsored by Farberware. All opinions are my own.
Getting outside with the family this season? Try this super simple naan recipe, paired with hummus, veggies, and plenty of travel friendly snacks.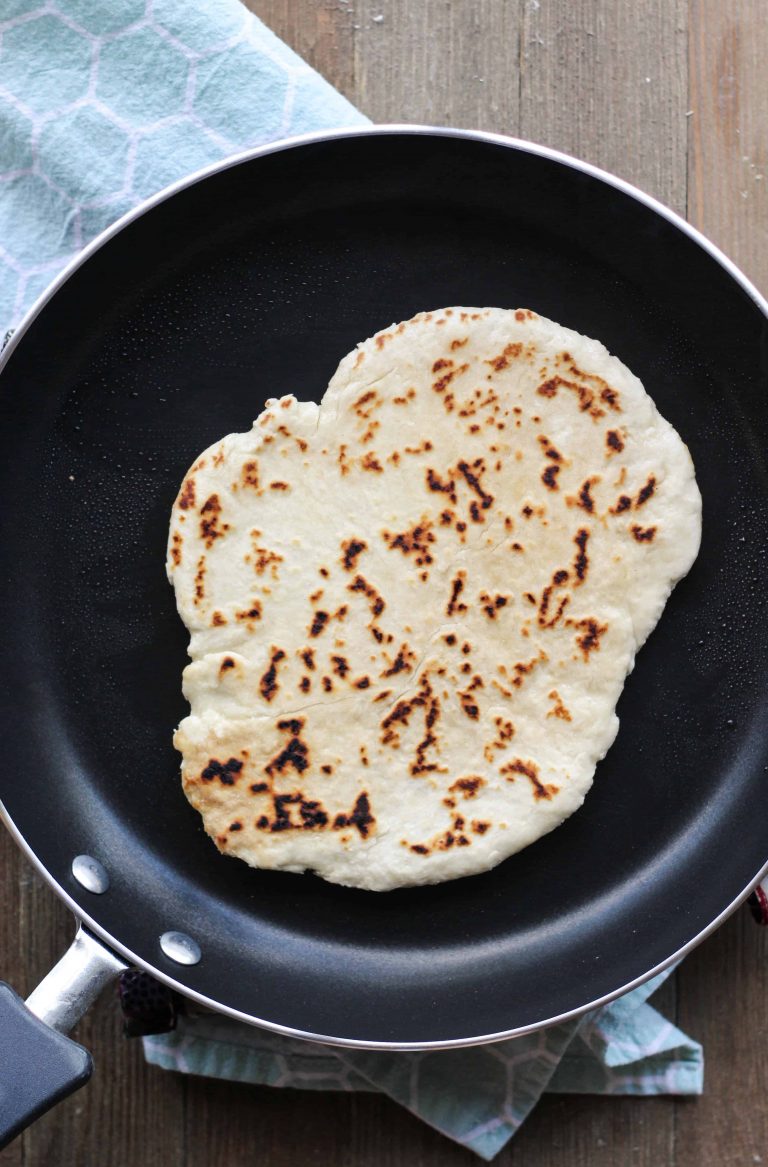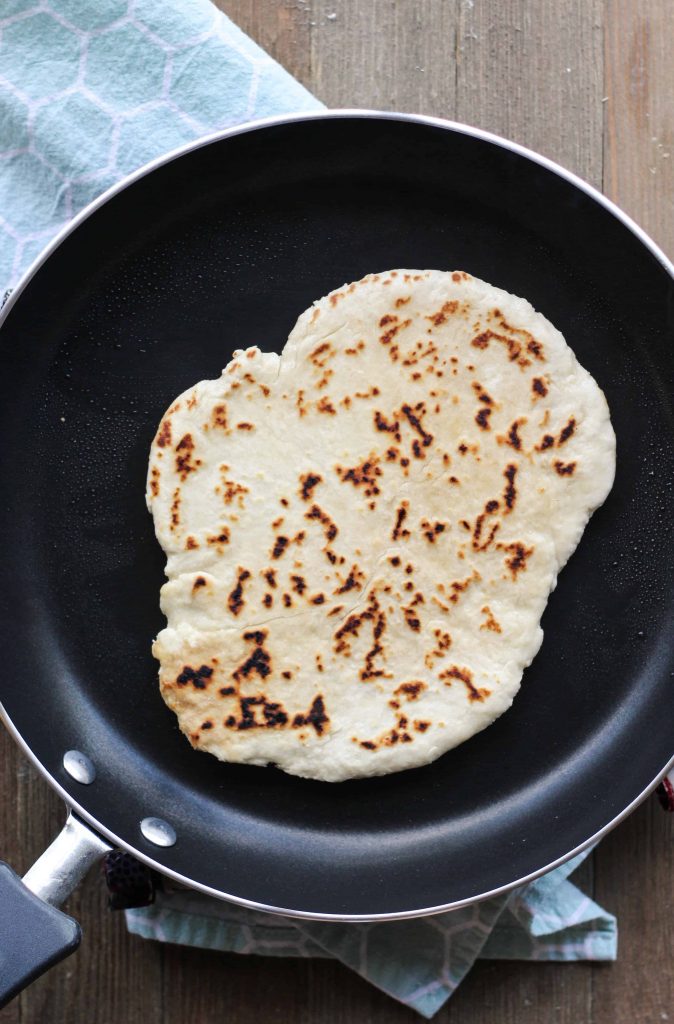 We're a big outdoors family. Even in the chill of winter (hello Windy City!) we're out in down coats & snow pants, enjoying our time together. Everybody feels better after a day outside.
So as the weather warms up for us, we've been out everyday, and even road-tripped to a few fun new spots on the weekends. We love to check out new places to hike & picnic, and National Parks hold a special place in our hearts.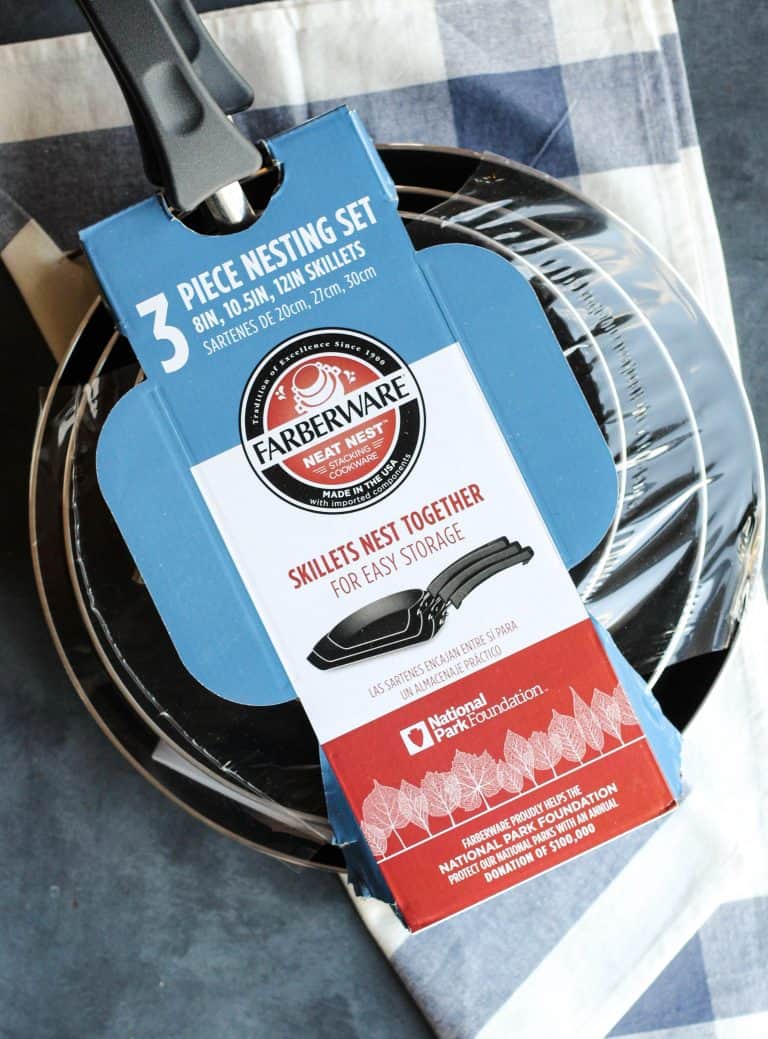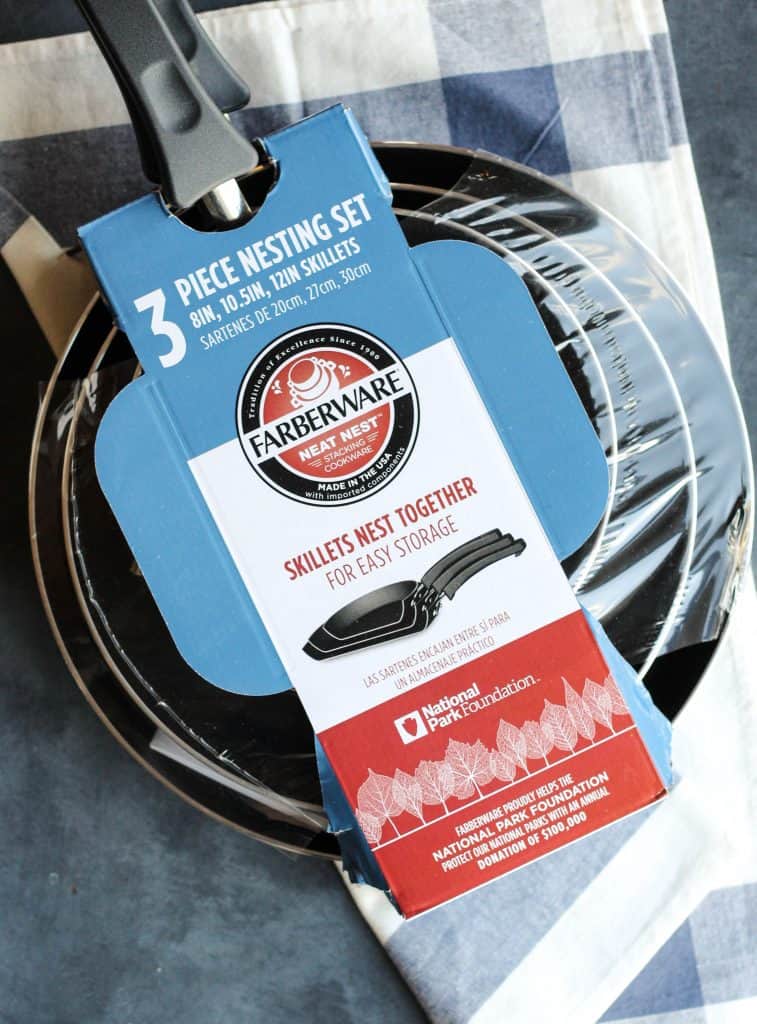 Farberware shares our appreciation for National Parks, and has partnered with the National Parks Foundation, to contribute an annual donation of $100K to the foundation to aid with the conservancy of National Parks. Amazing!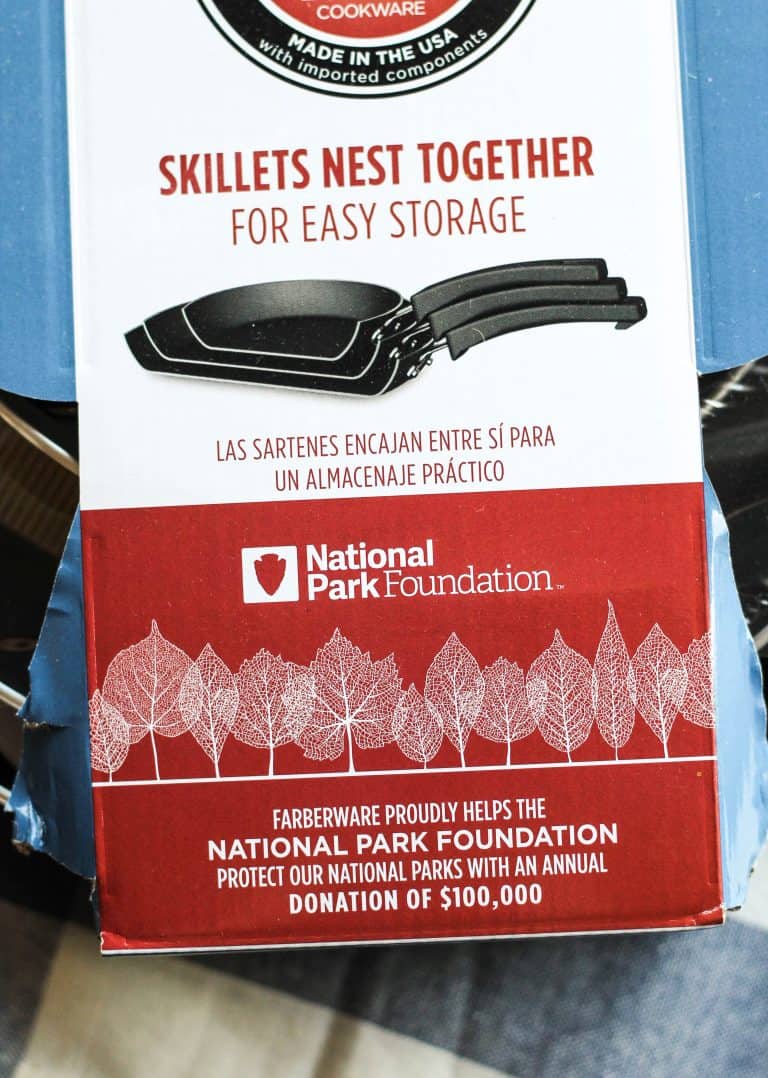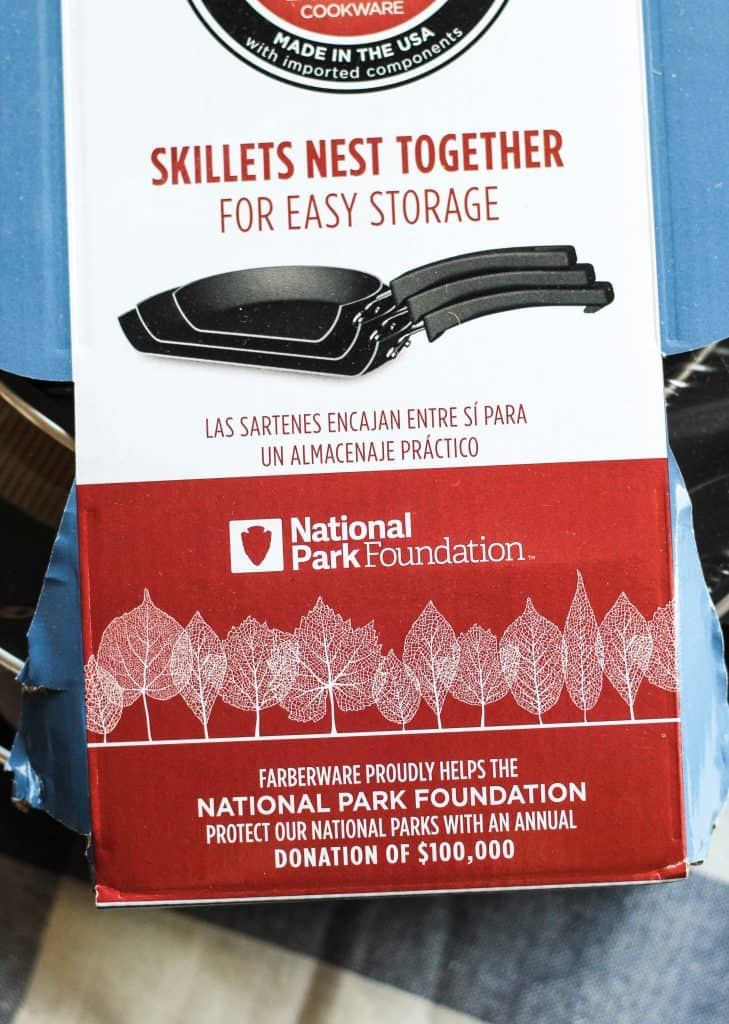 We love our Farberware collection, and as a foodie family, depend on it everyday. I love to make super simple, family-friendly recipes like this naan. Their newest collection is the Farberware Neat Nest set, which has the cool feature of pans and lids nesting together for easy storage. The handles lock together, allowing the pans to hover above one another to protect pan surfaces. What a smart idea!
This innovative line of pots and pans is launching at Kohl's nationwide. Grab a set & let's get cooking!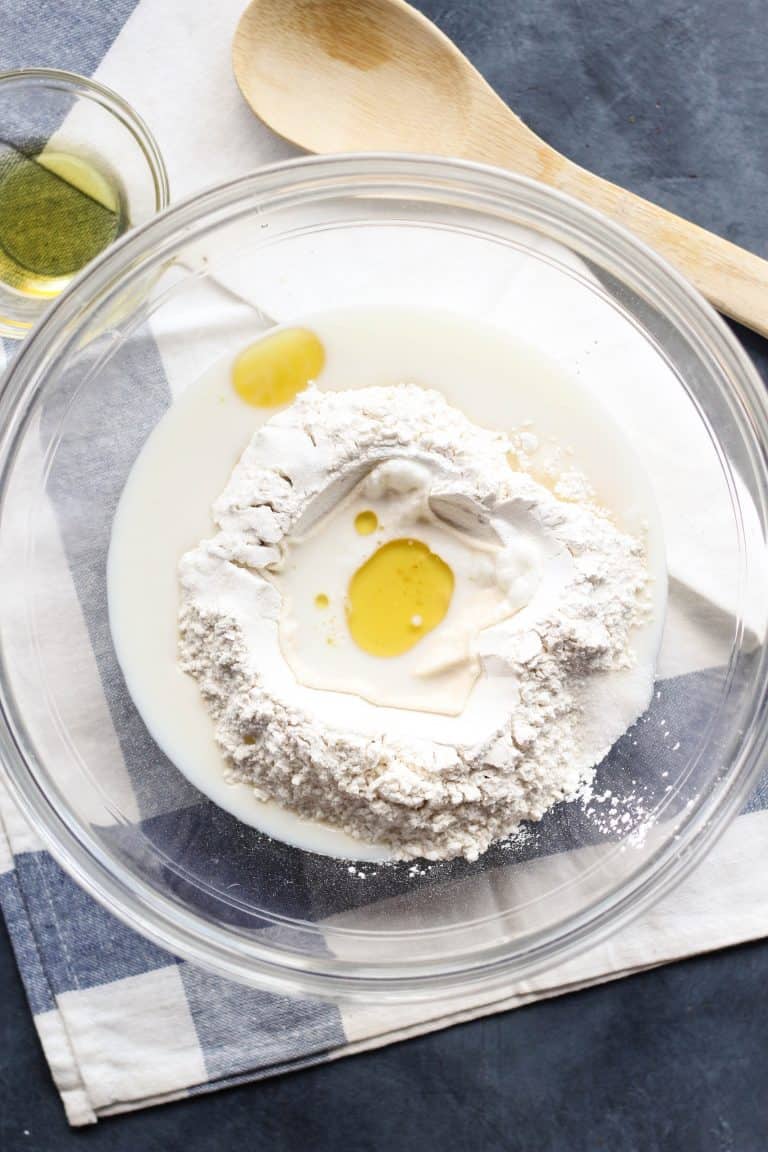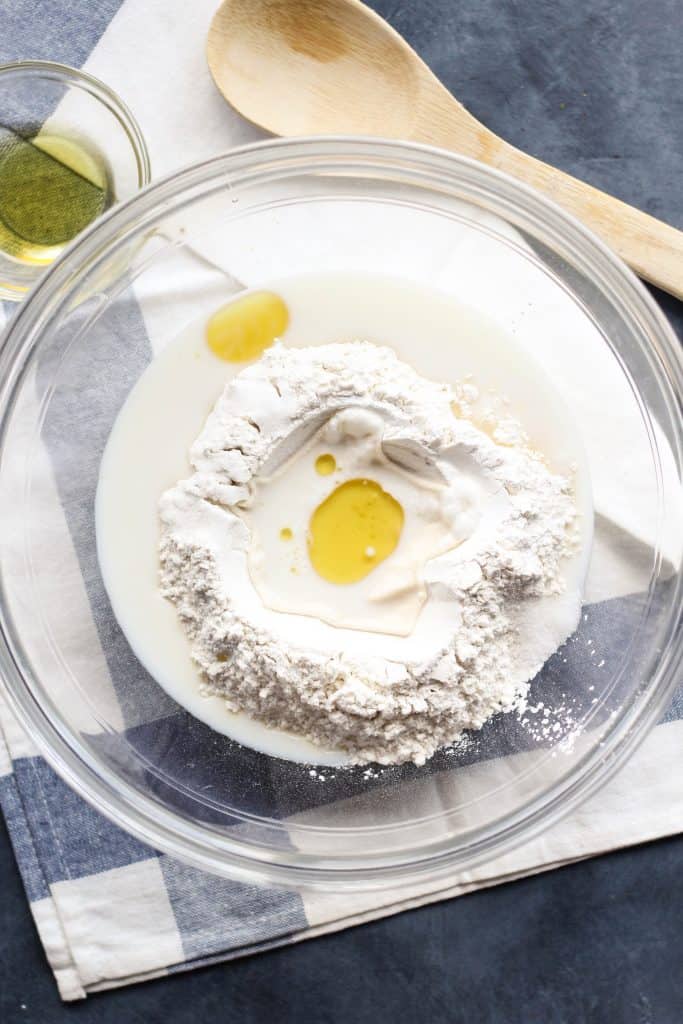 I'm a huge proponent of adding different types of cuisine into my kids' food. It's all about expanding the palate, especially for picky kids. I know plenty of you can relate!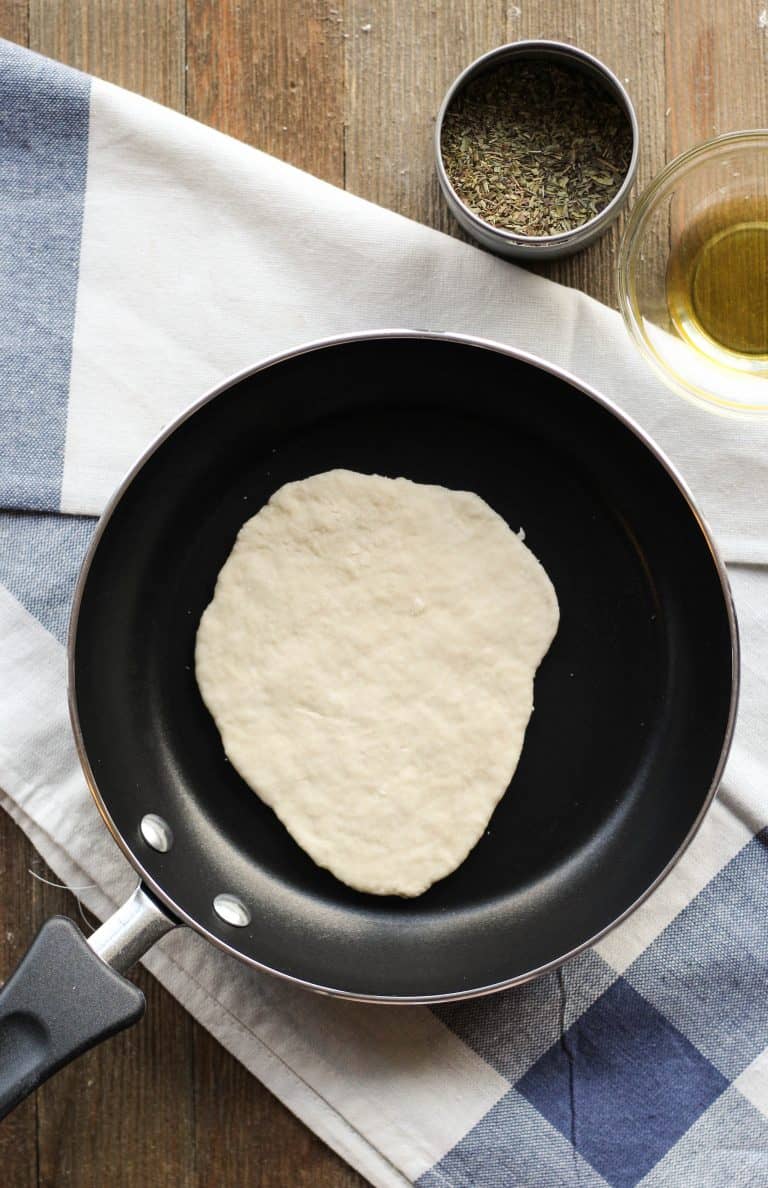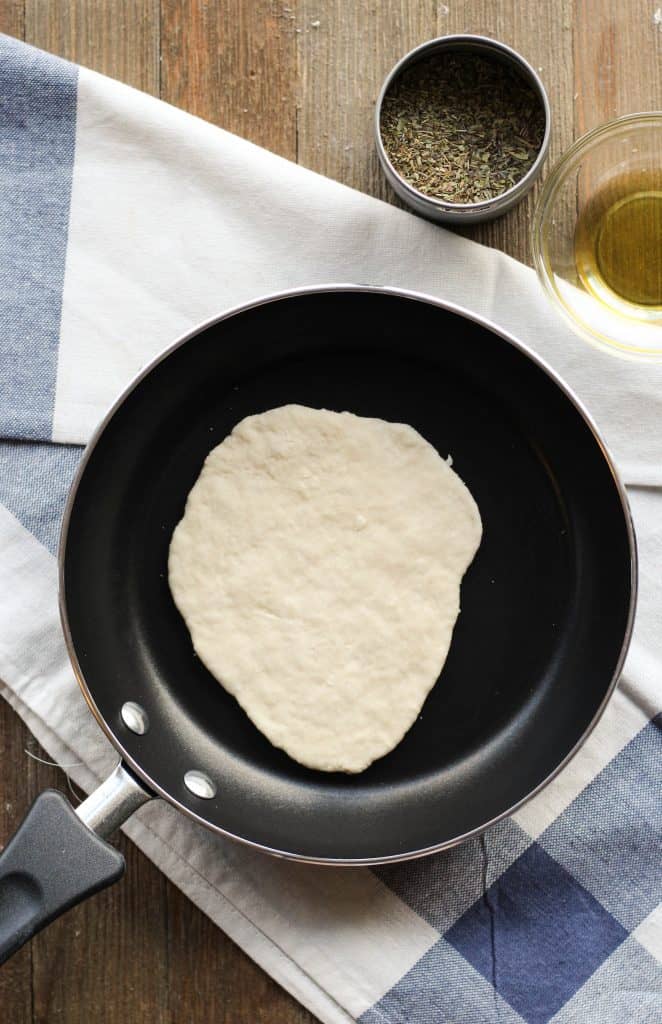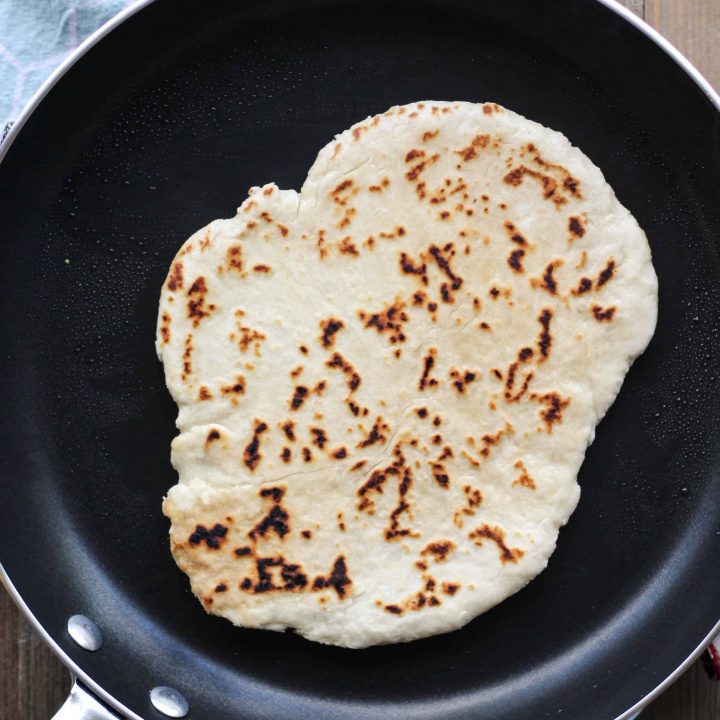 Super Simple Naan
Getting outside with the family this season? Try this super simple naan recipe, paired with hummus, veggies, and plenty of travel friendly snacks.
Ingredients
1 1/2 cup flour
2 tsp sugar
1 tsp salt
3/4 tsp baking powder
2 tsp olive oil
3/4 cup milk
Instructions
Combine all dry ingredients, and whisk together.
Create a well in the middle of the dry ingredients, and add the oil and milk. Mix everything together until it forms a ball. Knead on the counter until smooth, about 5 minutes. Divide into 8-10 equal pieces.
Heat a skillet over medium-high heat. Roll one piece of dough until very thin (less than 1/8″). One at a time, cook the naan for about 90 seconds, or until you see dark brown parts, on each side. Allow to rest, and eat plain or with hummus!
Nutrition Information:
Amount Per Serving:
Calories:

150
This naan is a simple, paired down recipe, and tastes amazing with fresh hummus and veggies. I used the smaller two pans of the Farberware Neat Nest 3-piece skillet set to quickly cook up a few rounds of naan to pack up & take with us to a National Park nearby.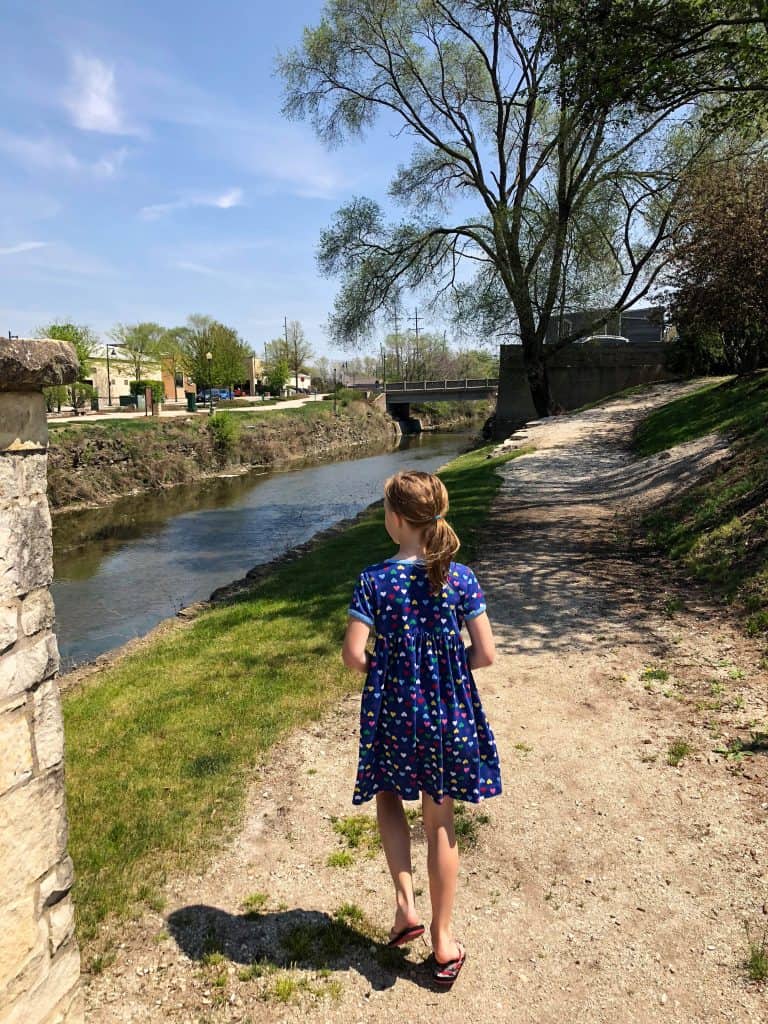 My kids love checking new outdoor places, and they really got a kick of the canal town of Lemont, IL. We talked about canals and the how important they were to commerce when cities were becoming established. We learned more about the era of canals at the local historical society, and checked out the vast I&M Canal National Heritage Area running through Lemont. Finally, we grabbed a bite to eat, and enjoyed a sunny picnic as a family. The kids got plenty of sun and fell asleep in the car on the way home. Now that's a good day!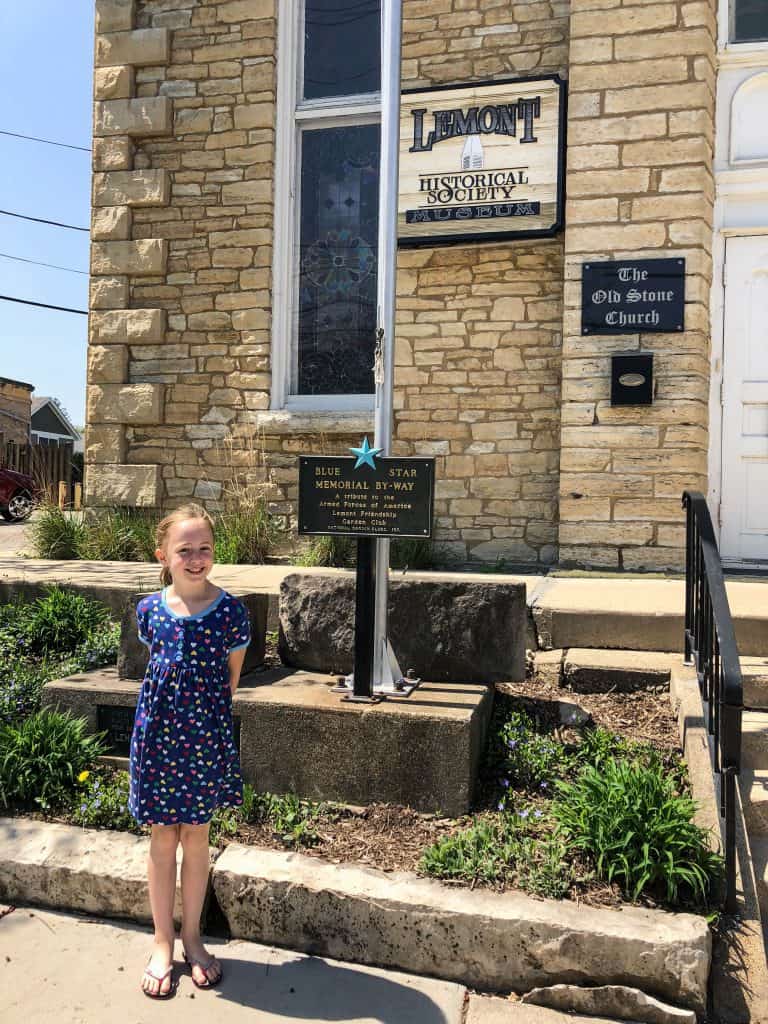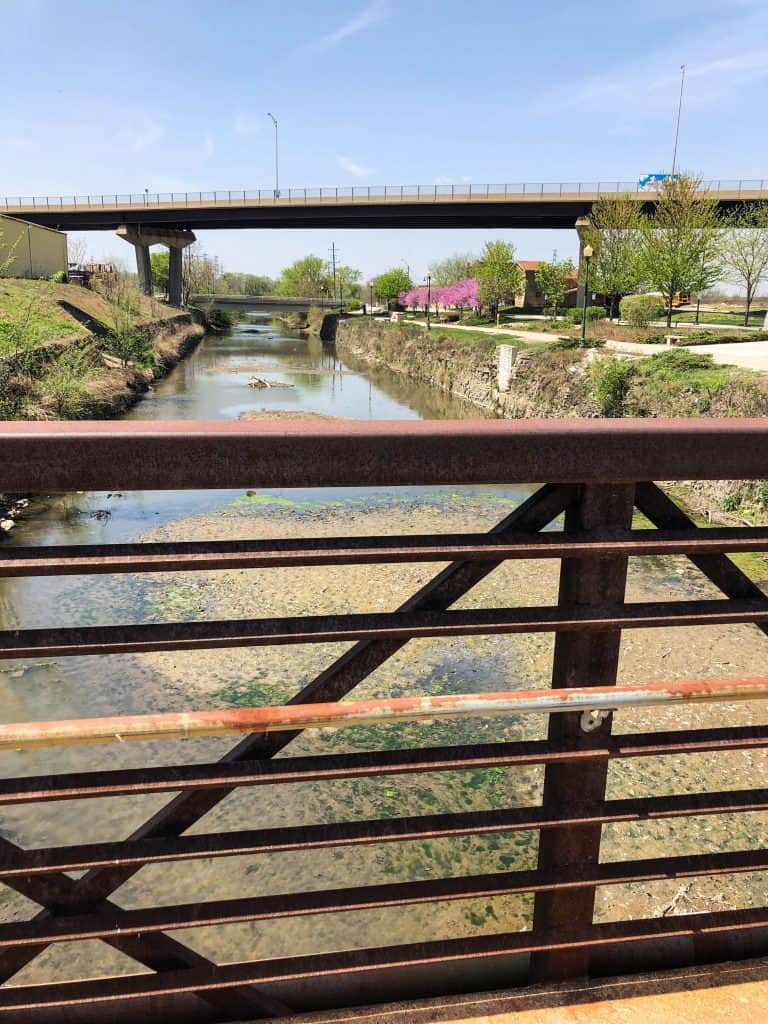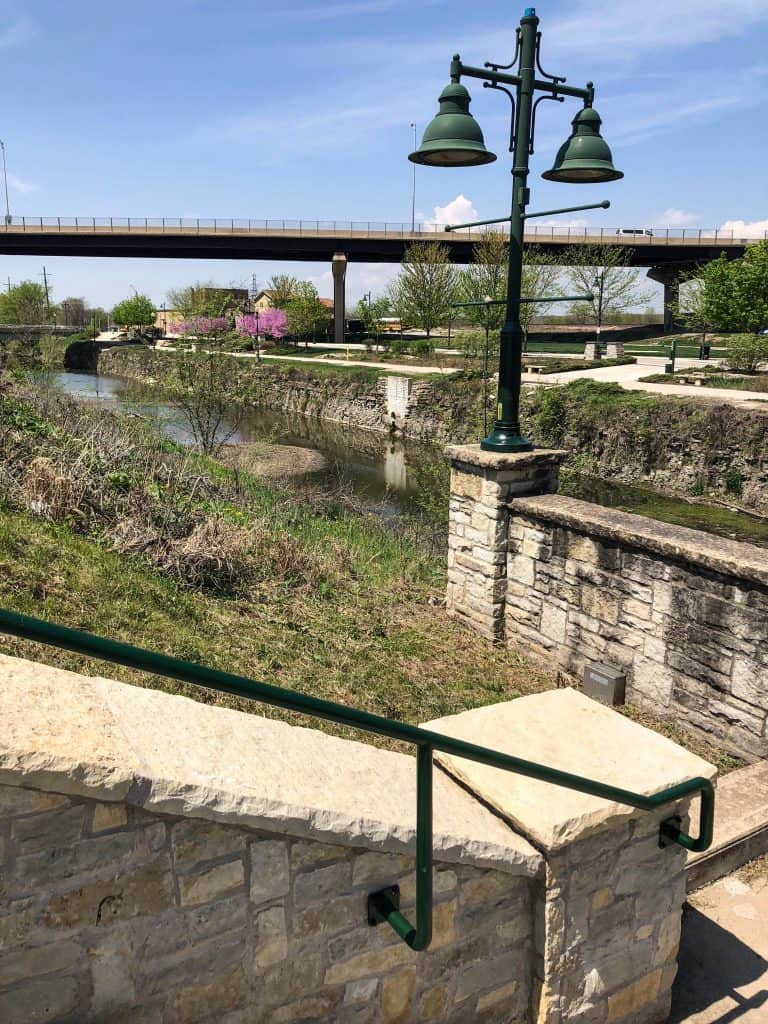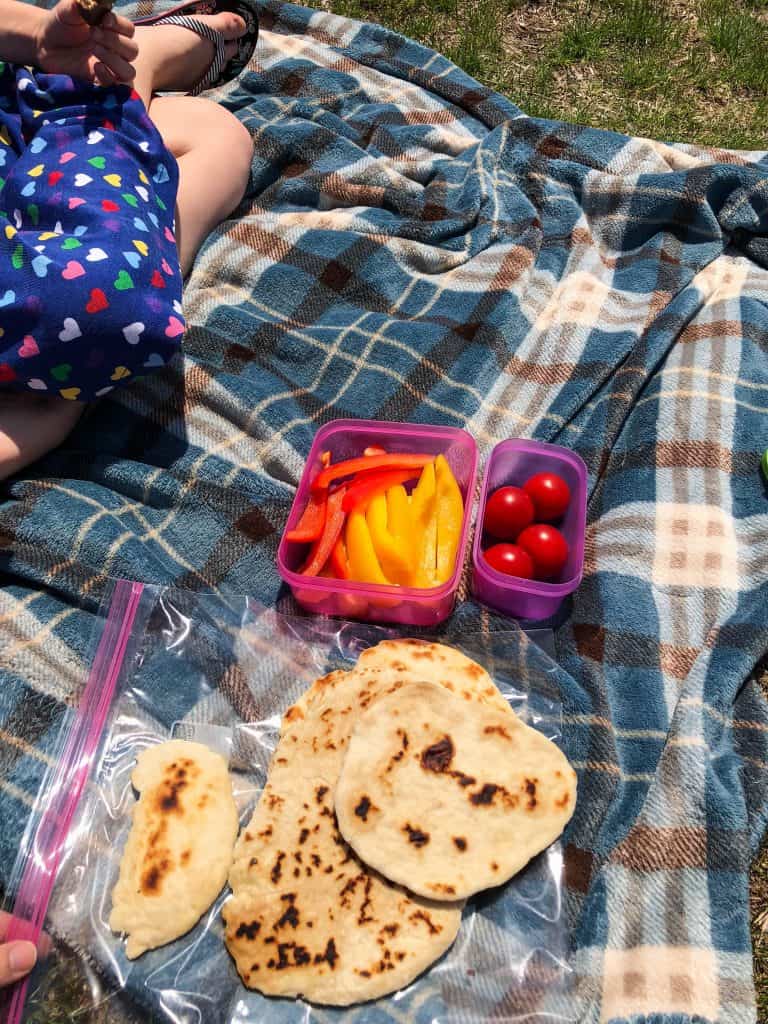 Head to your local National Park for a fun adventure! Pack a lunch and stay for the day. Farberware makes it easy to cook up a quick lunch & enjoy some fresh air with your family. Check out the new Neat Nest cookware– I know you'll love (and use) it as much as we do!