Thank you TruGreen for sponsoring this post.
Let me start by saying that we spend a lot of time outside in our backyard. Living in the midwest, there is a limited amount of warm, sunny weather, and we absolutely make the most of it. My girls (4 & 9), love to be outside, especially now that it's summertime.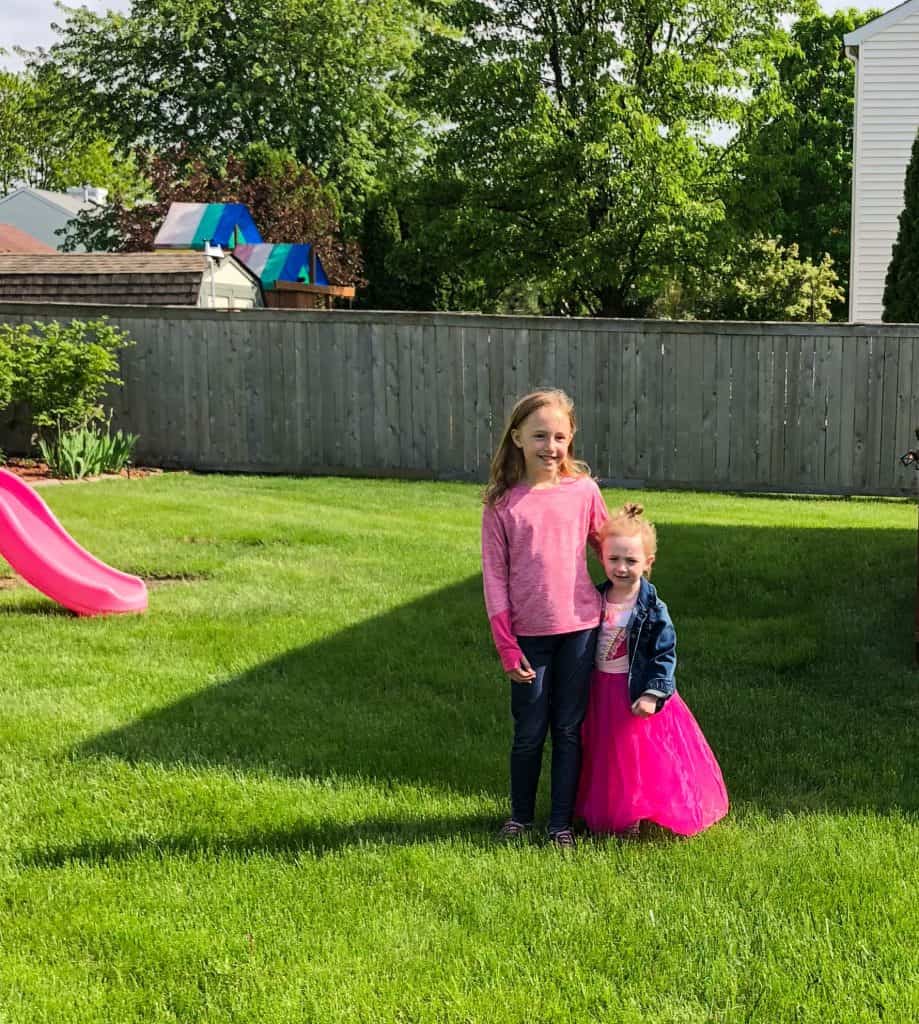 In short, we're just the right family to try out a mosquito lawn treatment.
I'll be totally honest… I went into the experience a complete skeptic. Our yard is a mosquito heaven, and both my kids and I are huge targets of mosquitos. Earlier this summer, my four-year-old got over 10 bites on her forehead alone. It honestly looked like she had the chicken pox. Not a great way to celebrate the 4th of July.
So after a month of dousing us all in bug spray (ick!) and still getting bit, I decided to try out a mosquito treatment. I mean, it couldn't hurt, right?
Guys, it has been a game. changer. The first night after the treatment, we headed outside as usual. And suddenly it hit me– no bug bites. Despite the fact that it had just rained that afternoon… there were no mosquitos bothering us.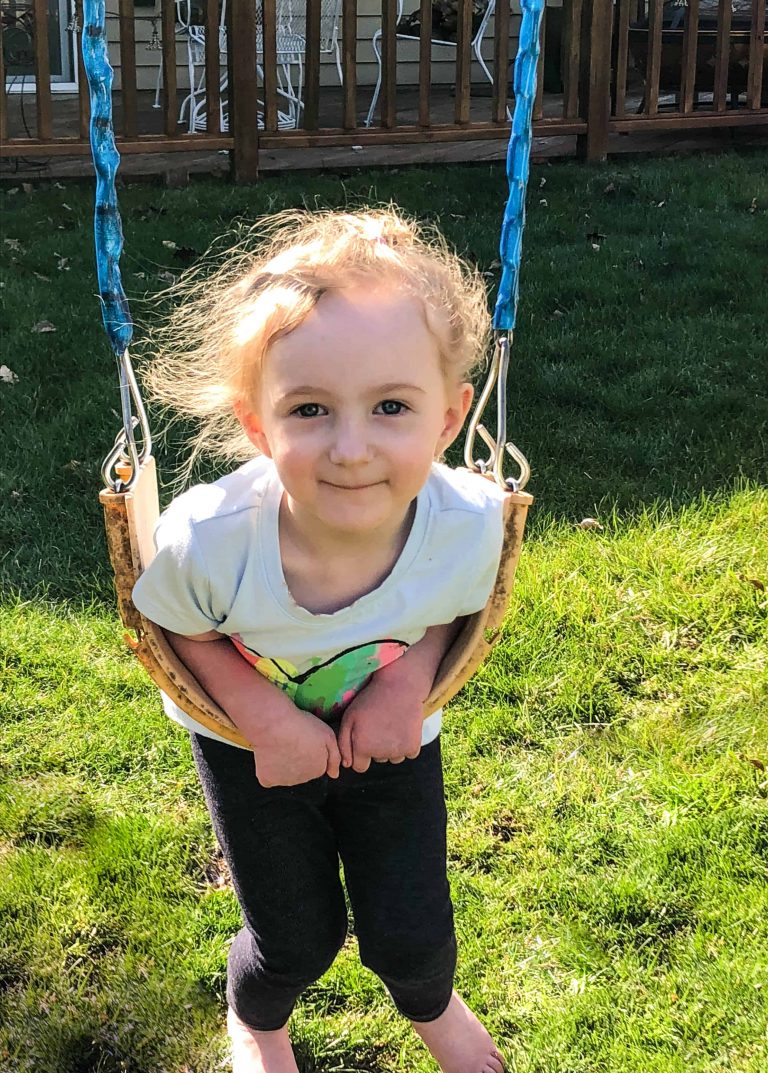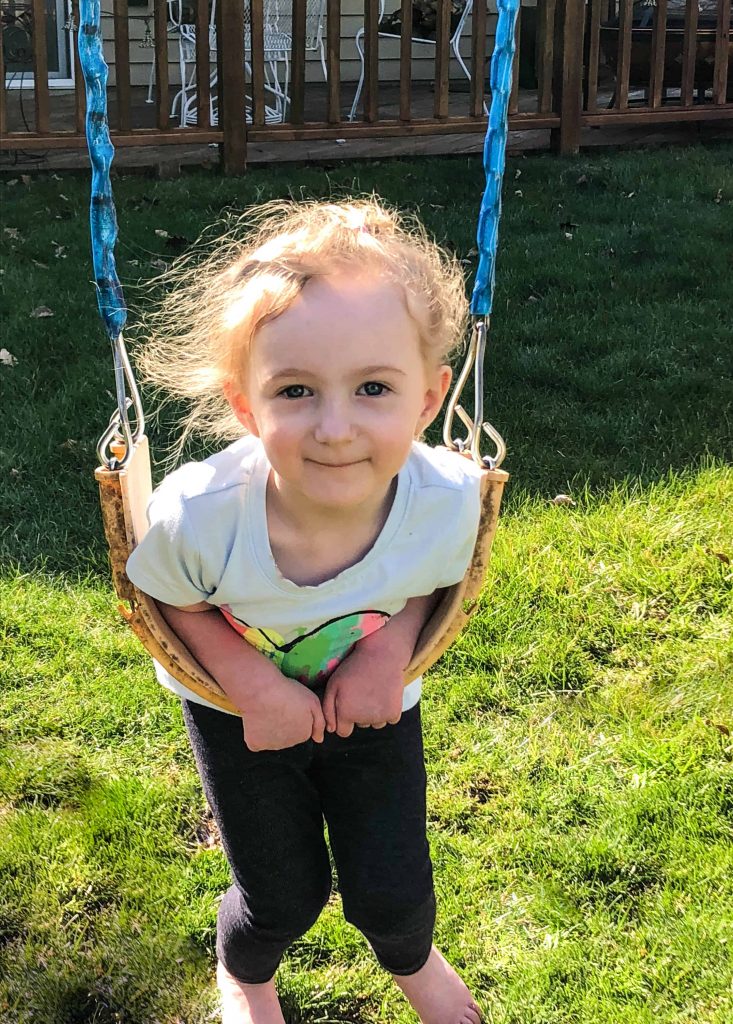 And the trend continued. For the next week, we would head out– sans bugs spray– and no bites. NONE.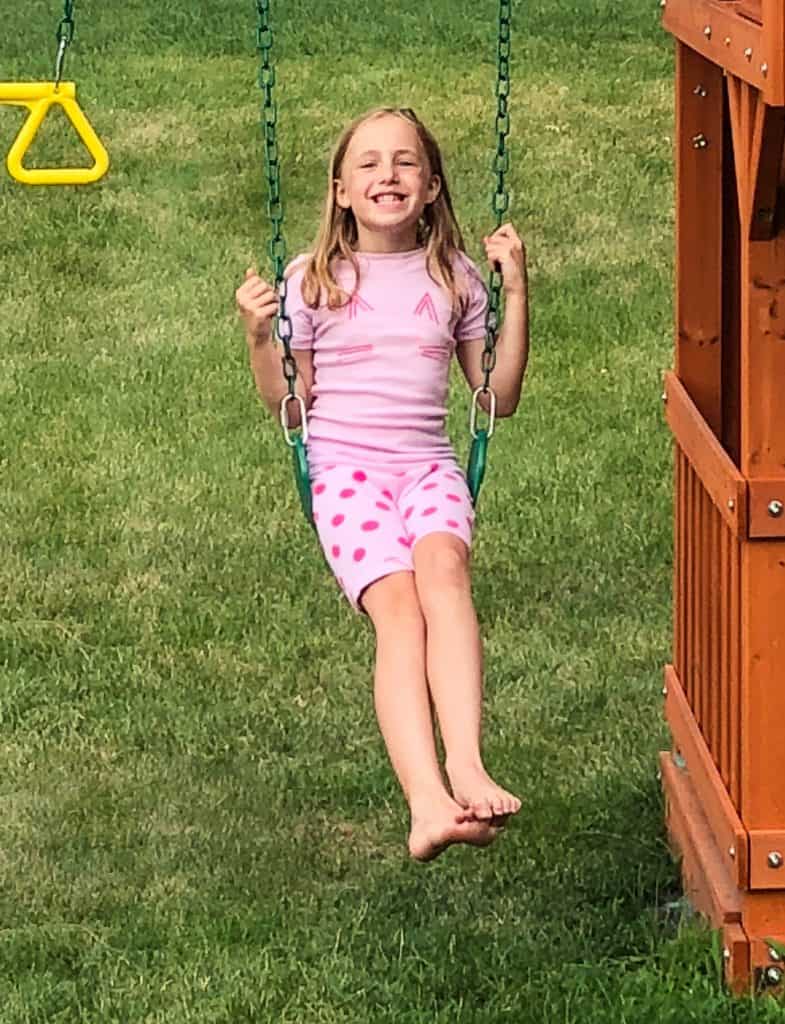 It works. Two weeks later and we are still mosquito-free. If you spend time in your yard at all this season, I totally recommend getting in touch with TruGreen. You can chat with a TruGreen agronomist/lawn care expert to discuss any concerns you have with your lawn, and schedule a TruGreen In-Person Consultation and Mosquito Defense Treatment.
At my consultation, we discussed the steps of the mosquito defense treatment. The Truth-Green agronomist suggests we protect our family from mosquitoes by removing or regularly replacing standing water that accumulates in things like buckets and birdbaths where mosquitoes lay their eggs and making sure your yard is free from piles of twigs, branches and leaves which provide harborage for mosquitoes. Both were things we could change immediately to help keep mosquitos away. And the Mosquito Defense Treatment itself really impressed me.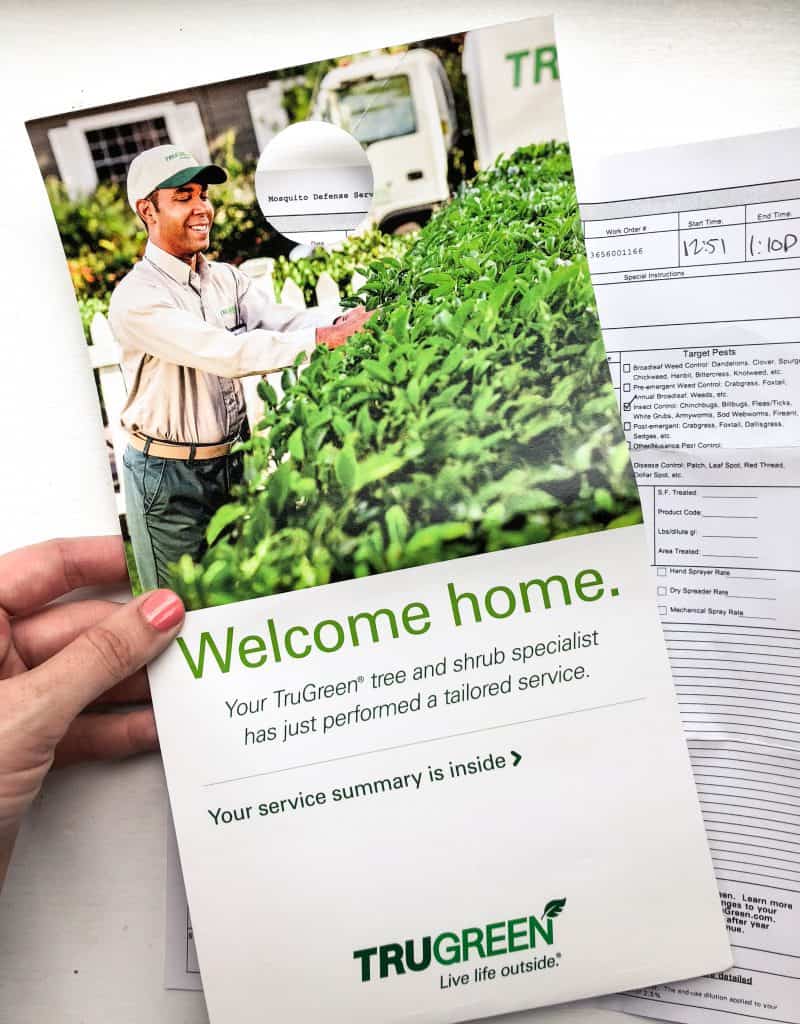 So how does it work? Here's some quick facts to explain:
TruGreen's Mosquito Defense service targets mosquitoes and ticks where they live, eradicating them from your yard in 24 hours so that families can live life outside. It's a 3 step process-
Inspect: Check your property for areas where mosquitoes are, or could be, living.
Treat: Use an innovative formula and targeted applications technique. It works within 24 hours!
Maintain: Receive a monthly treatment to help protect against biting mosquitoes throughout the season.
And that's it! TruGreen takes care of your lawn, and you're protected from disease-carrying insects. 85 percent of Americans say that mosquitoes limit their outdoor activities during the months they're most active. That's crazy. Let's take back our yards!
Contact TruGreen today for your In-Person Consultation and Mosquito Defense Treatment. You'll only wish you did it sooner! Let's enjoy the season outdoors.
I was selected for this opportunity as a member of CLEVER and the content and opinions expressed here are all my own.