This shop has been compensated by Collective Bias, Inc. and its advertiser. All opinions are mine alone. #CollectiveBias #NestleCoffeePods #WakeUpWithCoffeeMate
Check out the typical morning routine of a WAHM and get inspired to jump-start your busy days!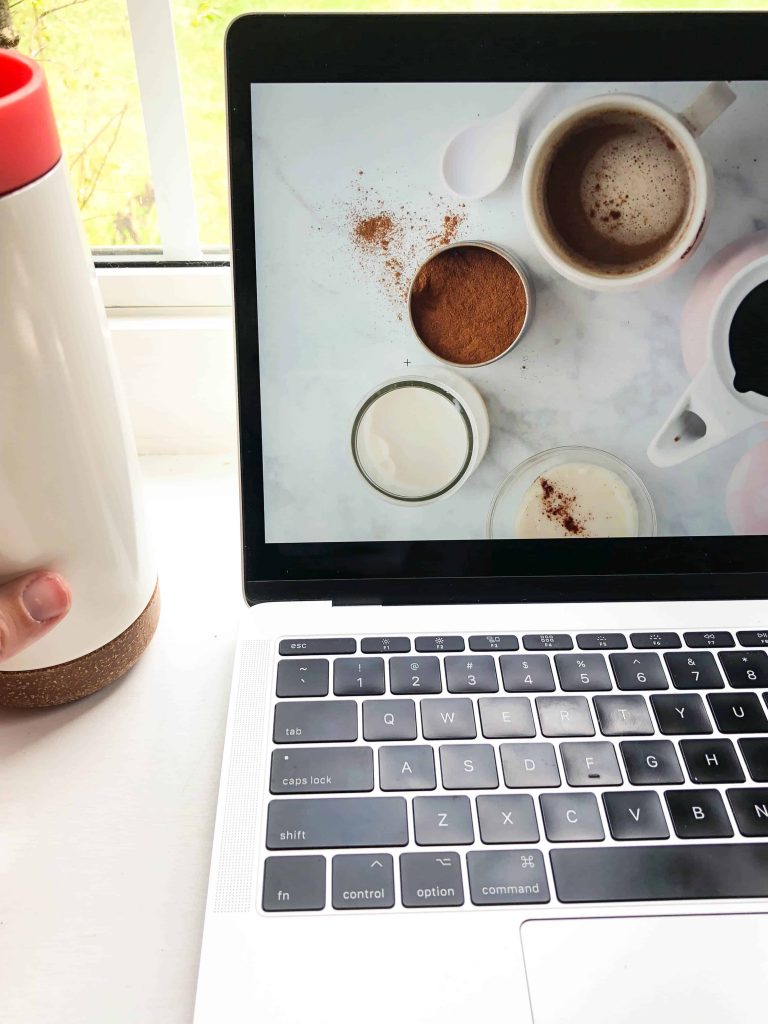 I recently did a reader survey, and realized that many of you have daily schedules similar to mine. I'm not sure why this surprised me, since we all gravitate towards what's familiar to us. But I love checking out other people's morning routines (especially mom's with super busy schedules), so I thought it might be fun to share a little bit of mine!
I'm definitely a night owl, so my day usually starts at 7am. With the kids getting older and into more activities and homework, it's pretty late at night before I can finish up any projects and wind down myself. So I sleep until 7am to get enough hours! I used to exercise first thing in the morning, but with the seasons changing, I realized it was easier to knock that out later in my day.
First things first– coffee! Like many of you, I love my morning cup of coffee! The caffeine boost is so necessary, but I also just love the taste. Hazelnut is my favorite.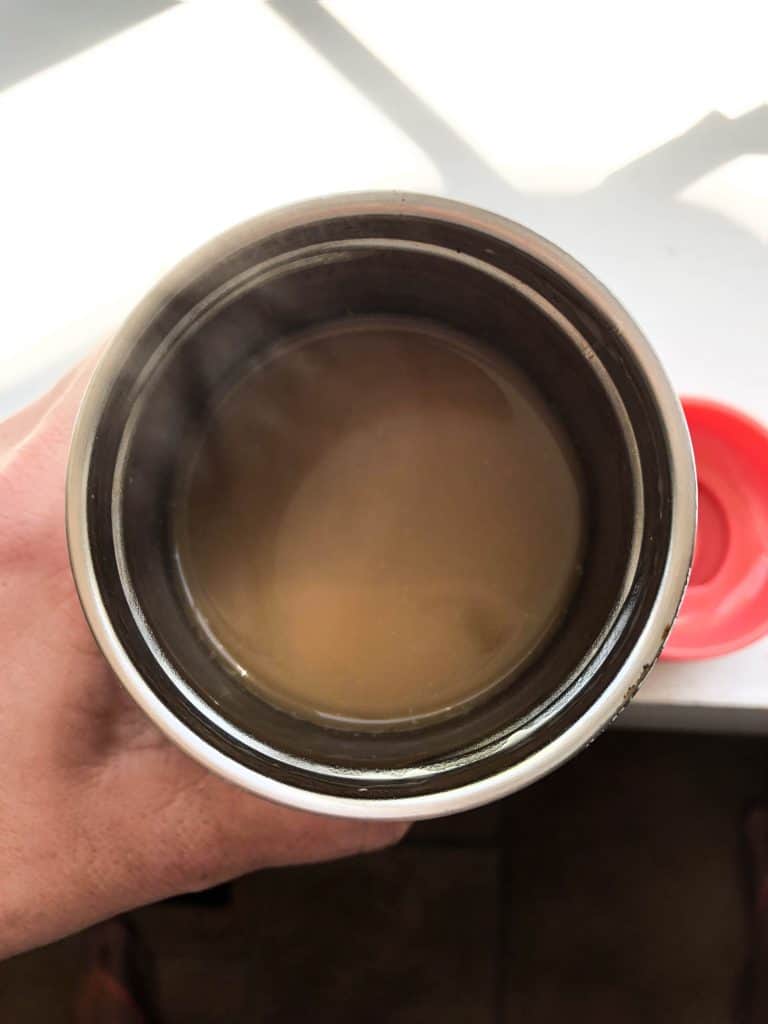 Recently I tried out these new NESTLÉ® COFFEE-MATE® 2 in 1 Coffee + Creamer Single Serve Pods, Hazelnut, from Walmart. Let me explain the genius of these coffee pods to you… it's NESCAFÉ® medium roast coffee AND delicious COFFEE-MATE® Hazelnut flavored creamer brewed together, right from your coffee pod brewer.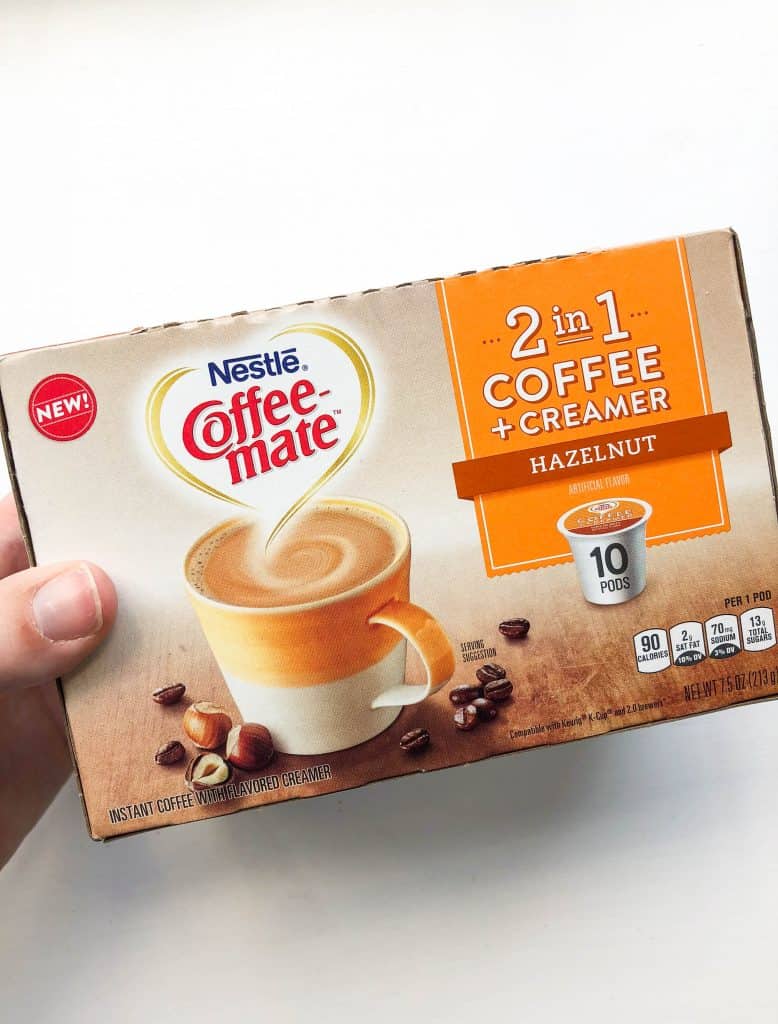 That's right! They're saving you a step on those early mornings, by making it a 2 in 1 product. Love it! And the taste is on point. For my Hazelnut cups, I tasted a slight nutty sweetness that blended beautifully with the smooth NESCAFÉ® brew. It's the great taste of COFFEE-MATE® with your coffee, all in one step. Hey, anything to make the mornings run a little smoother, right?!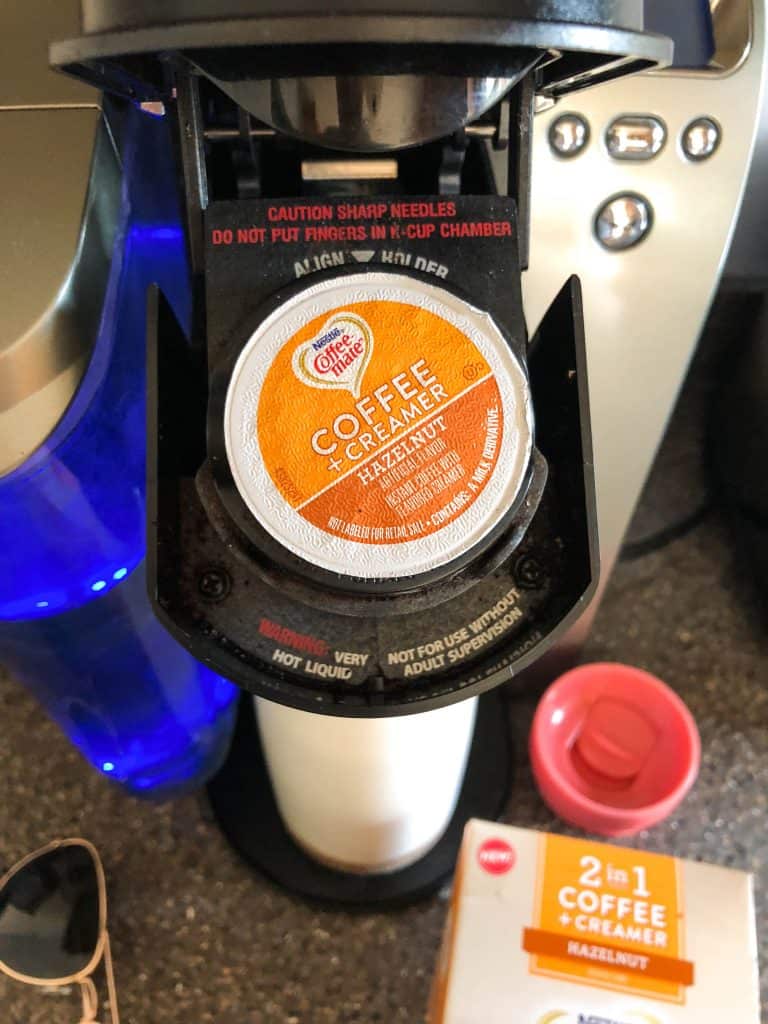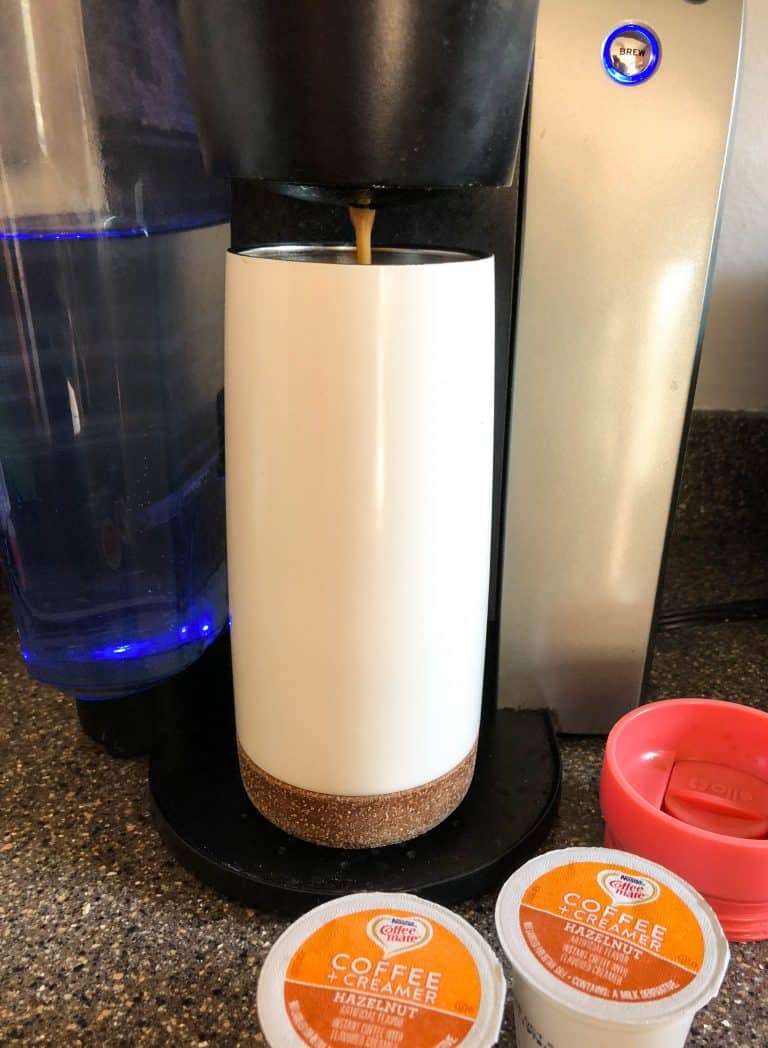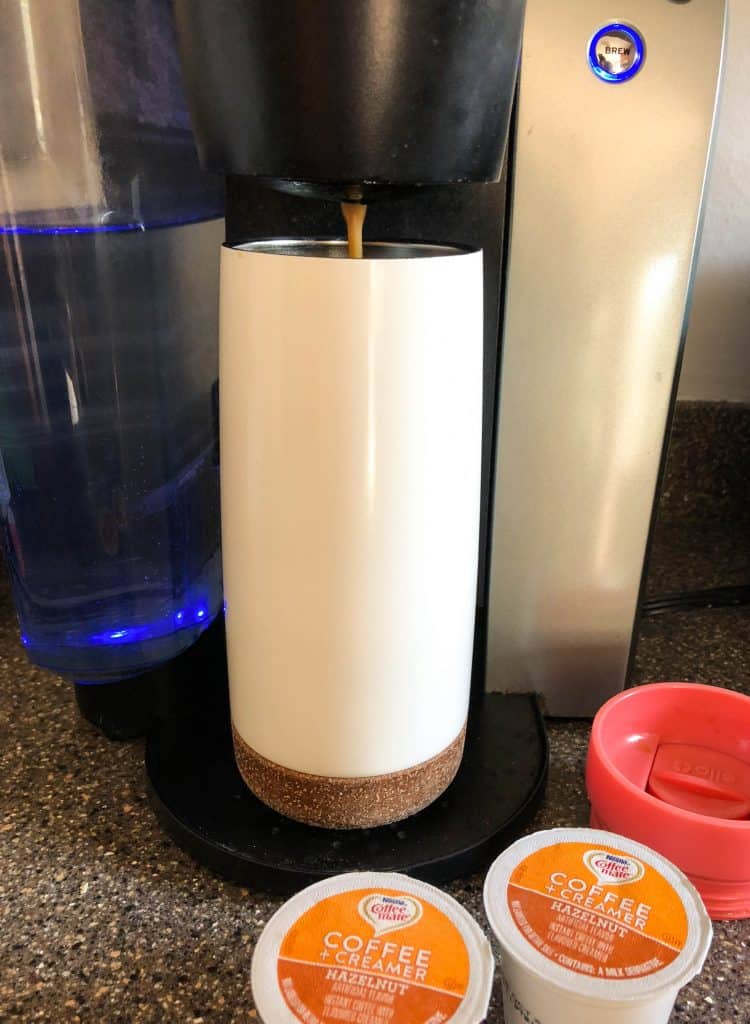 Simply shake the pod a bit and pop it in your brewer (compatible with Keurig® K-Cup® and 2.0 Brewers), then let it run! Once your coffee is done, be sure to run a cycle of hot water through the brewer. And you're good to go– perfectly brewed coffee with creamer all set for the rest of your morning!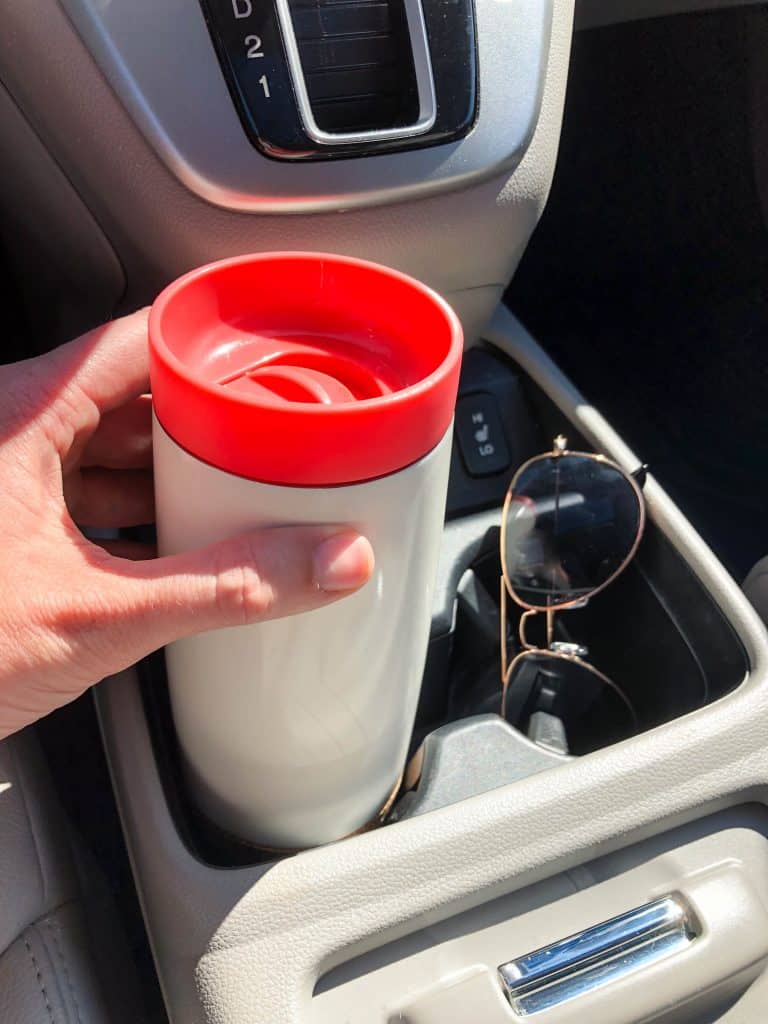 I'm always taking my coffee on the go, as I head out to drop my older daughter off at grade school. Once she's settled for the day, my 4 year-old and I head to a playdate or the gym. Sometimes I drop her off at the gym's childcare play center and work on my computer. A WAHM's gotta do what she's gotta do!
After an hour at the gym, working out or typing away, I head home with my preschooler for some quiet time with books or puzzles & to have lunch before she goes to afternoon preschool. Then I hustle to get everything done with 2 kid-free hours before it's time to head out again for school pick-up.
It's definitely been an adjustment, fine-tuning our new schedule for this school year. But I love working part-time/flexible hours from home and enjoy the mornings with my little one. With NESCAFÉ® coffee, I have plenty of energy for my busy days of work and mom life!
Check out the new NESTLÉ® COFFEE-MATE® 2 in 1 Coffee + Creamer Single Serve Pods from Walmart, I know you'll love them as much as I do! Go HERE to earn $2.50 off any 1 COFFEE-MATE® Coffee Pod (10 ct.)