This post has been sponsored by Goldfish® Crackers. All thoughts and opinions are my own.
This Easy St. Patrick's Day Craft can be enjoyed by both big and little kids! The colors of the Goldfish® Crackers really pop in the shamrock and rainbow. Printable template included below!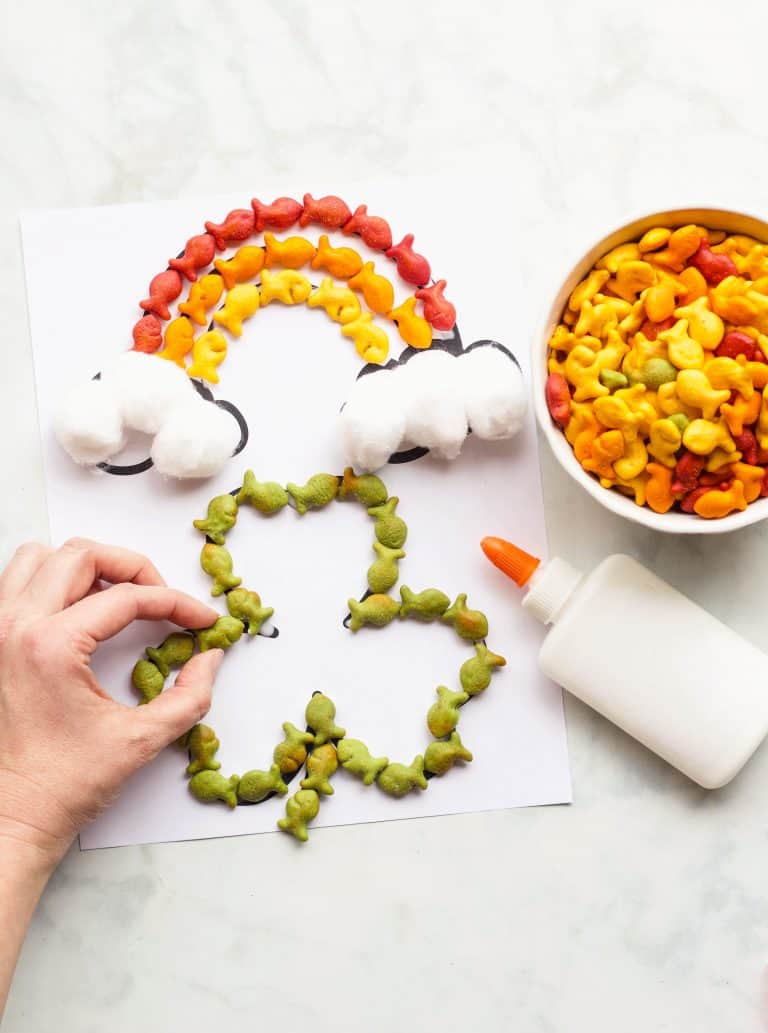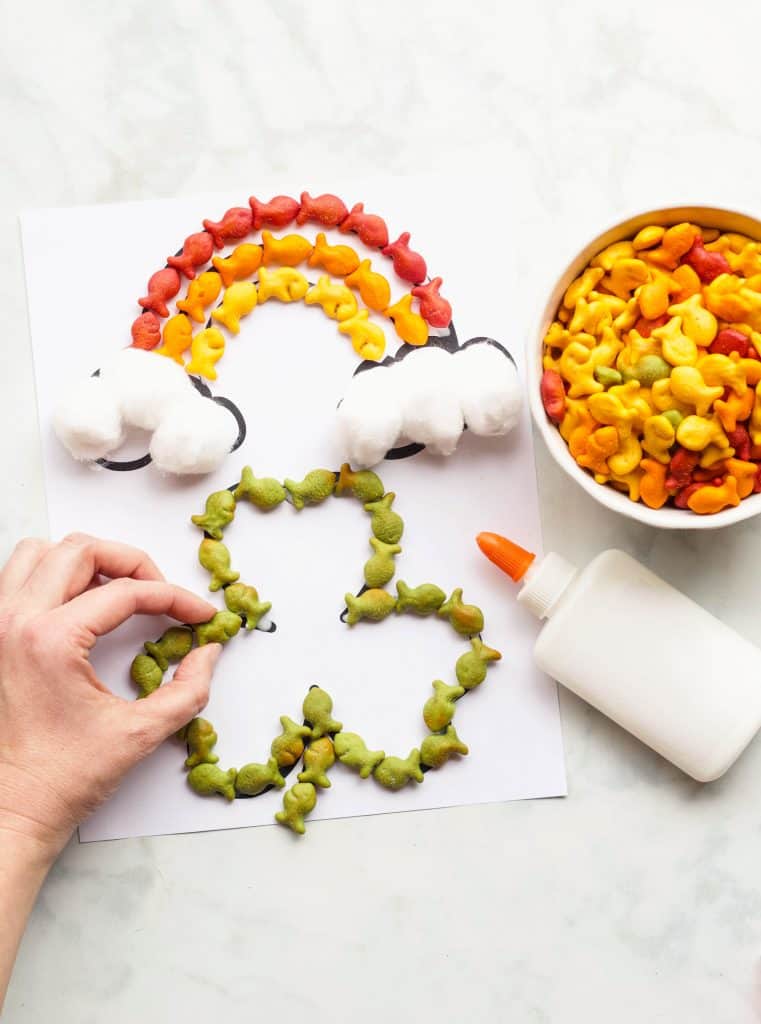 We are always stocked up on Goldfish Crackers in our house, and the Goldfish® Colors is my kids' favorite variety. The fun colors make lunch and snack time special! Click to Shop HERE.
We've done all sorts of crafts with Goldfish Crackers (sorting, counting, etc), and I knew the Goldfish® Colors would make a perfect rainbow and St. Patrick's Day craft!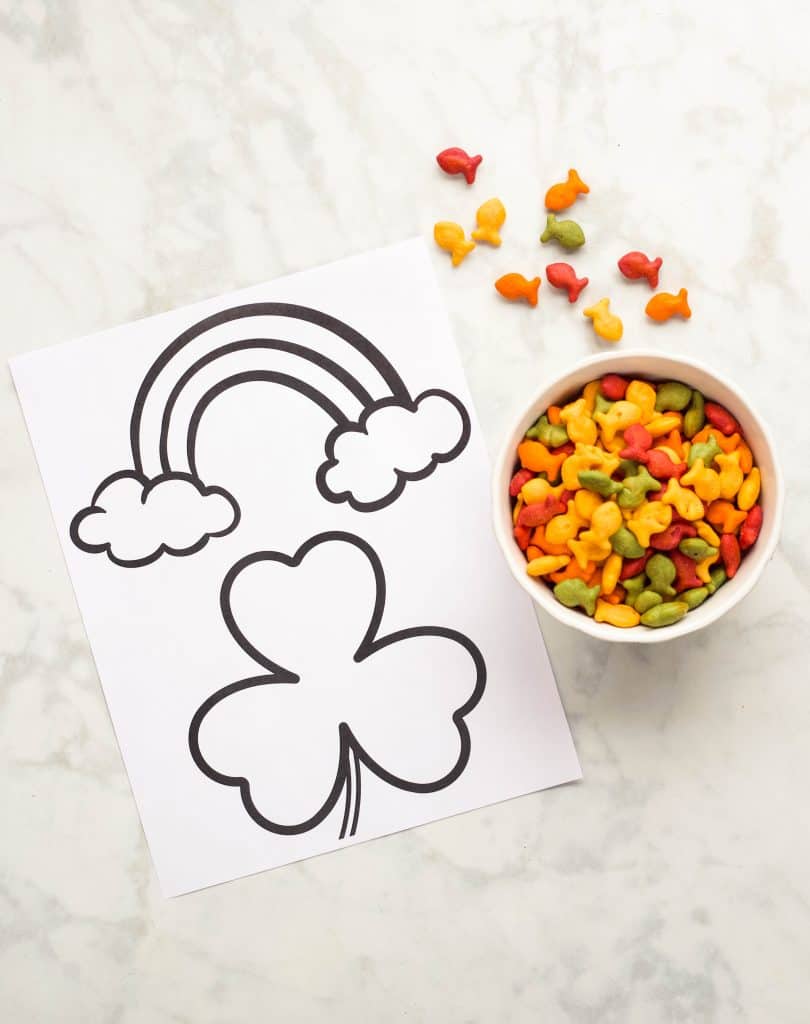 And the best part? It's super easy. Totally my type of craft! You just need the template (grab it HERE), Goldfish® Colors, any type of glue (we used regular school glue), and a few puffy cotton balls.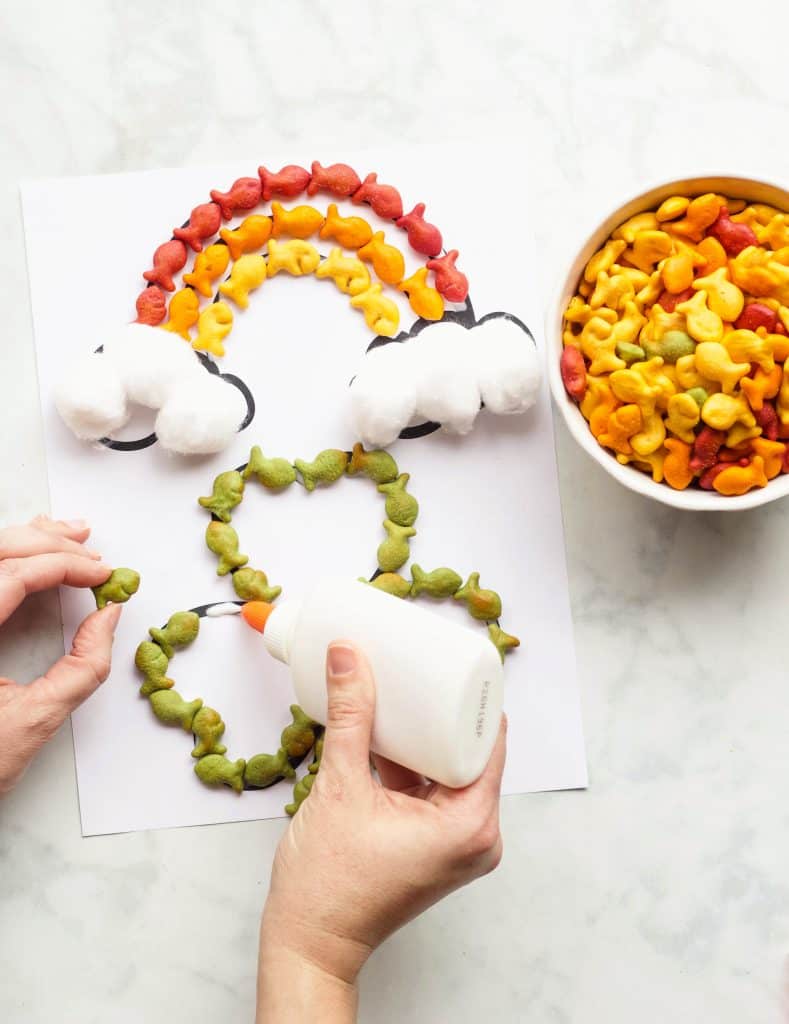 Easy St. Patrick's Day Craft
Lay out the template and supplies
Start gluing the Goldfish Crackers, one by one onto the template.
Finish off with the cotton ball clouds.
Allow to dry and display proudly!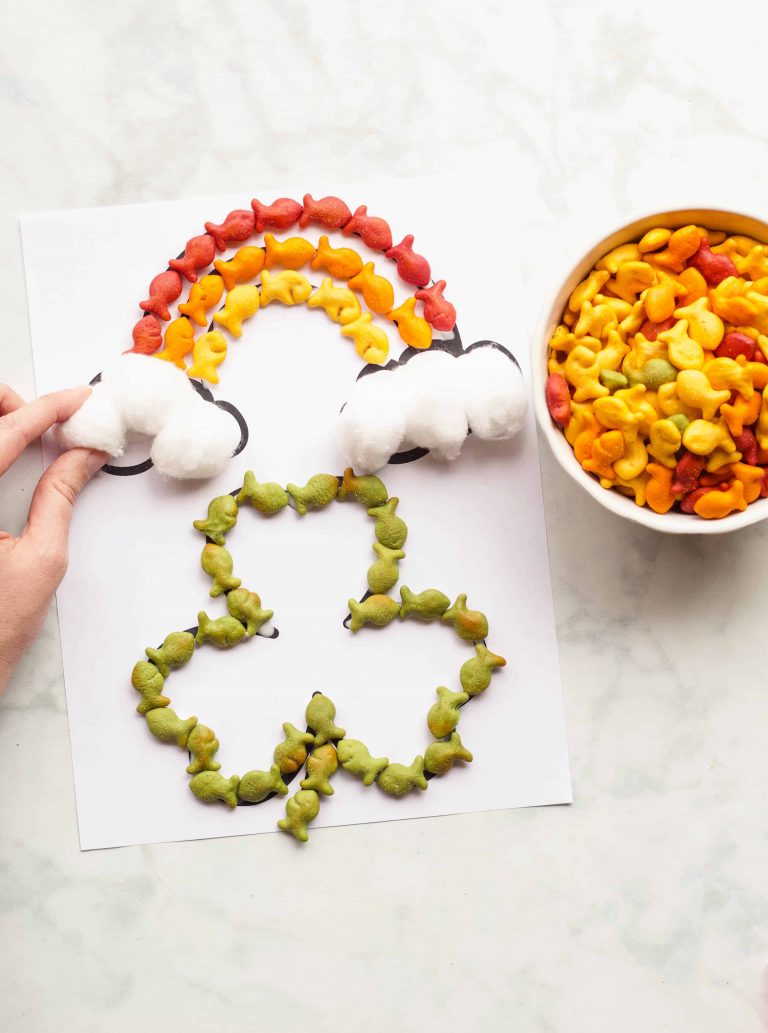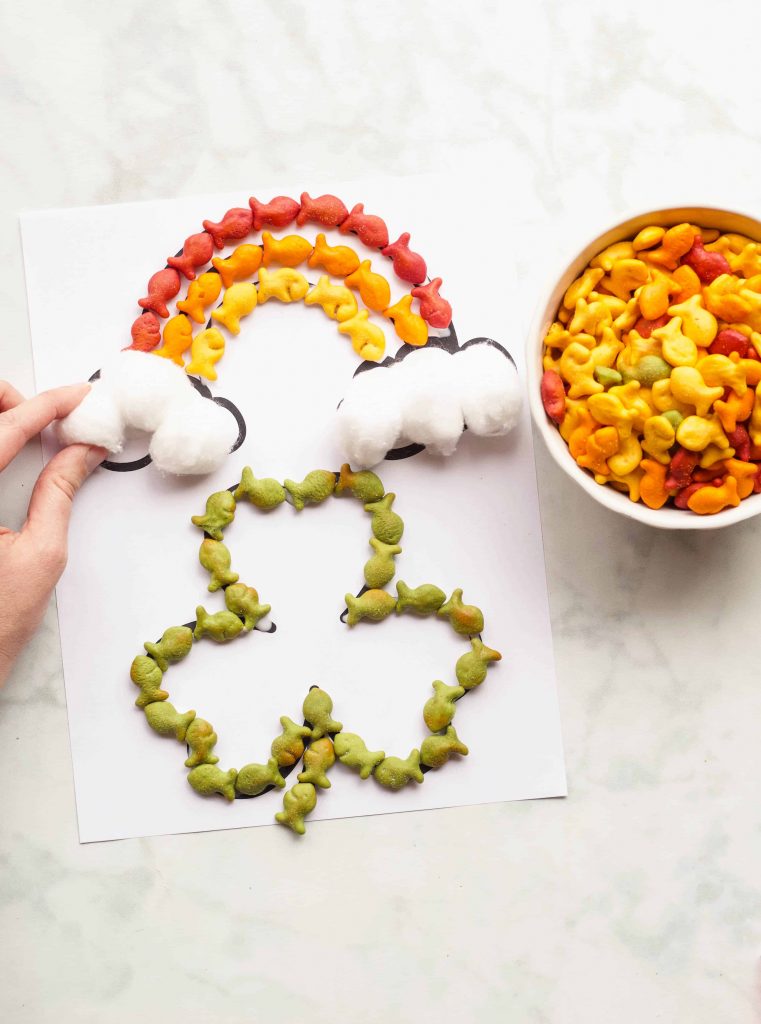 I did this activity with the kids, and it was really quite relaxing! It's fun to line up each color on the template and glue it into place, watching the design pop with color. And my younger daughter (age 4) was totally able to keep up. The finished designs are so fun & festive, don't you agree?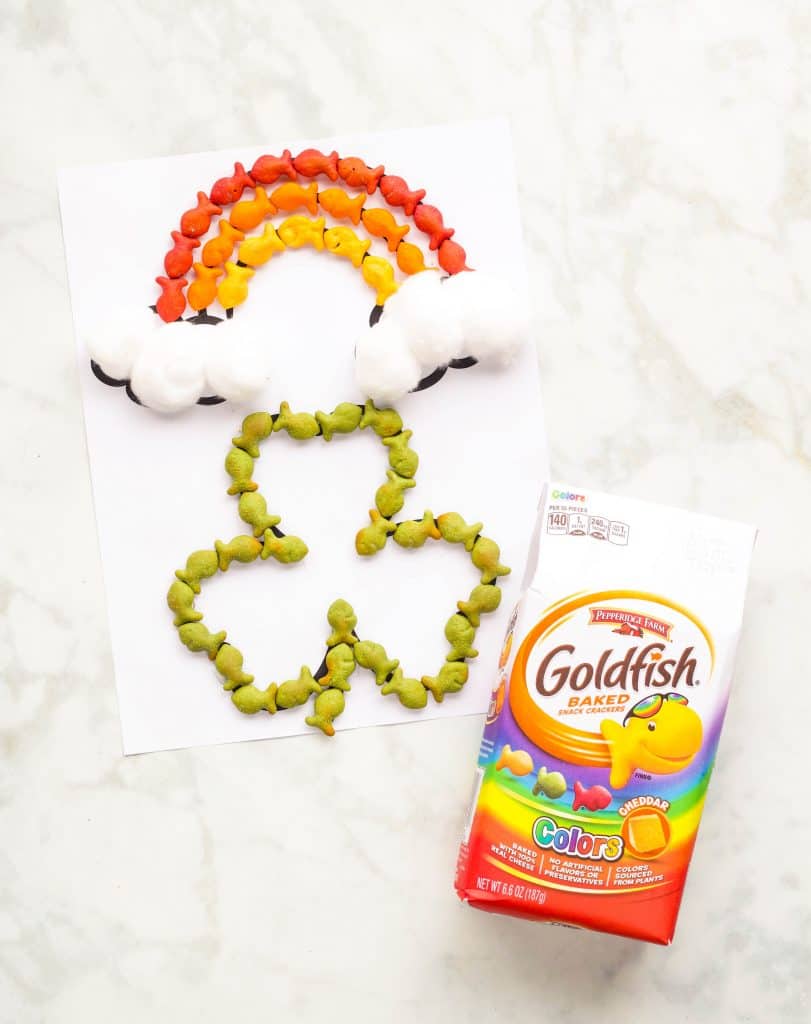 Goldfish® Colors is the perfect variety for this Easy St. Patrick's Day craft. And afterwards, we had a snack with the leftover Goldfish Crackers! As a mom, I love that the colors are sourced from plants and they're made with no artificial flavors or preservatives. It's a snack I can feel good about feeding my kids! And they love it, too—totally kid-approved. You just can't beat the flavor of Goldfish Crackers. Such a classic snack food. Always baked with real cheese and always delicious.
Grab some Goldfish® Colors today, and enjoy a fun afternoon with your kiddos! Happy St. Patrick's Day!