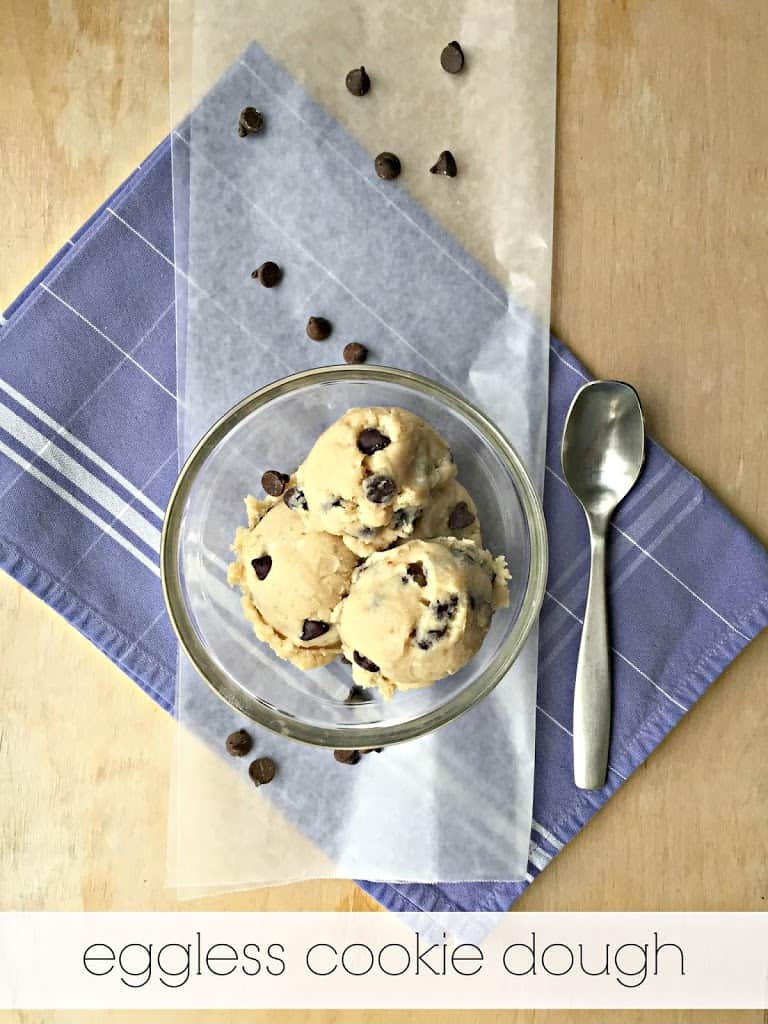 I've made this delightful dessert on the blog before, but I thought it was worth revisiting.
Number 1–the photos. Oy.
Number 2–it's the most popular recipe on this here blog. For good reason. It's like crack.
In fact, it's better than actual cookies, I promise.
Not only is it easy-peasy to throw together (no worry about mixing it just right), but you don't have to bake anything. Meaning— no scooping, waiting, cooling, etc.
Love.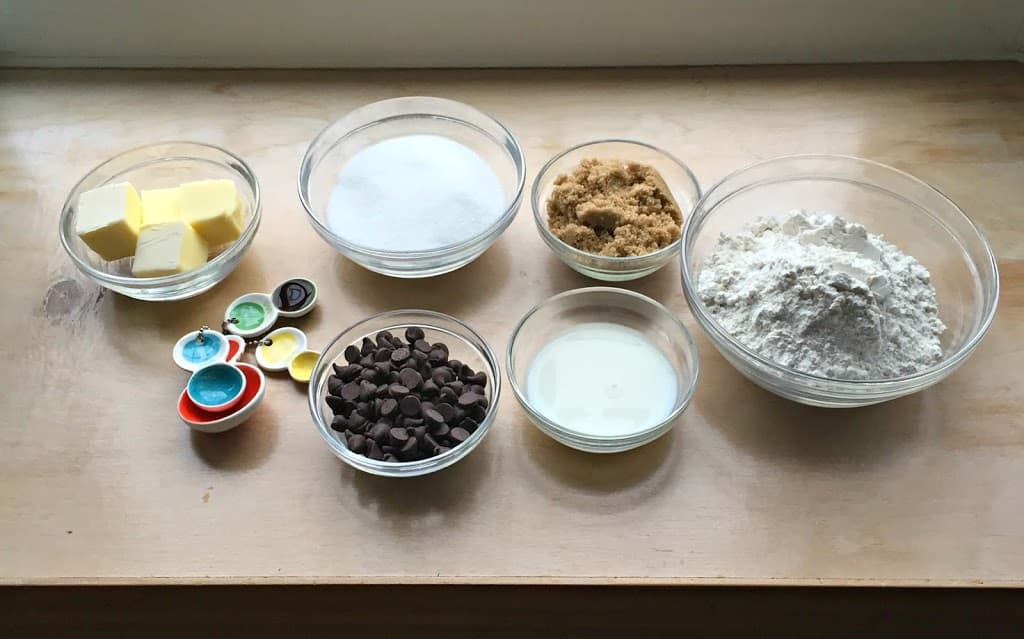 We make it about once a week in my house. My daughter used to call it "ice cream" when she was little, because that's what it resembles.
I've tweaked the recipe over the past year and come up with the perfect ratio of ingredients for us.
1. We like it on the drier side. (less milk, lots of flour)
2. It's better, in my opinion, if there's more white sugar than brown. Just tastes a bit more like a sugar cookie.
3. One time I accidently made it with double butter. I was ok with that.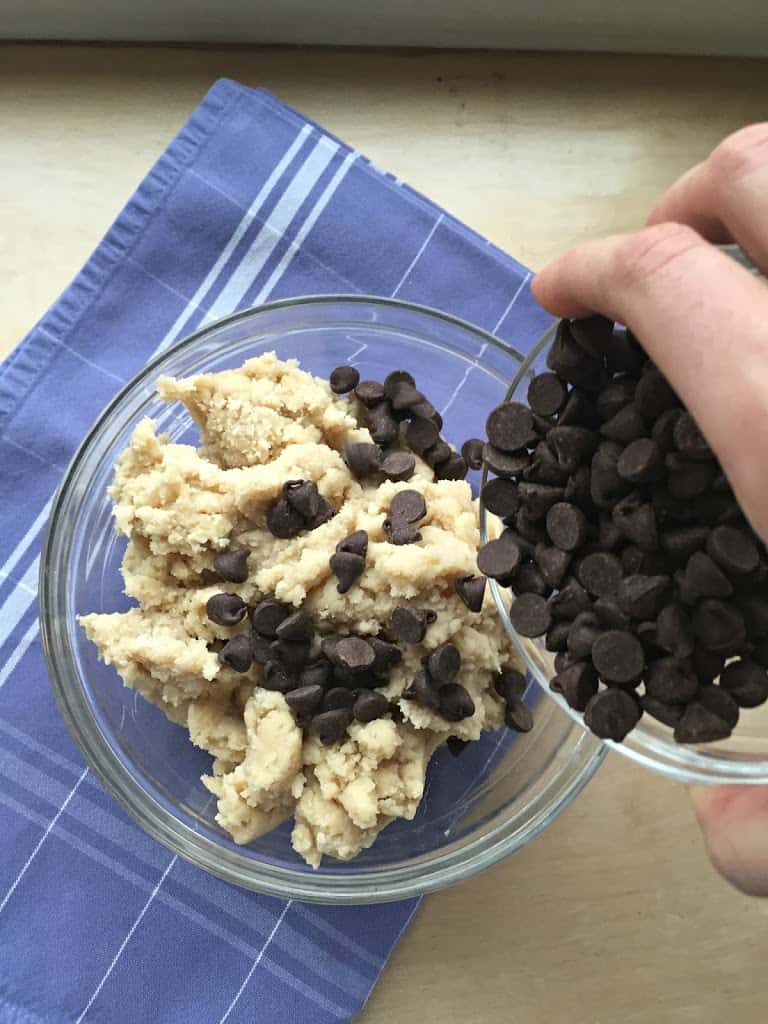 Obviously, change it up depending on your cravings or the goodies in your cabinet. Sometimes we do white chocolate chips, raisins, etc.
Can't. Go. Wrong.
You owe it to yourself to try it this week.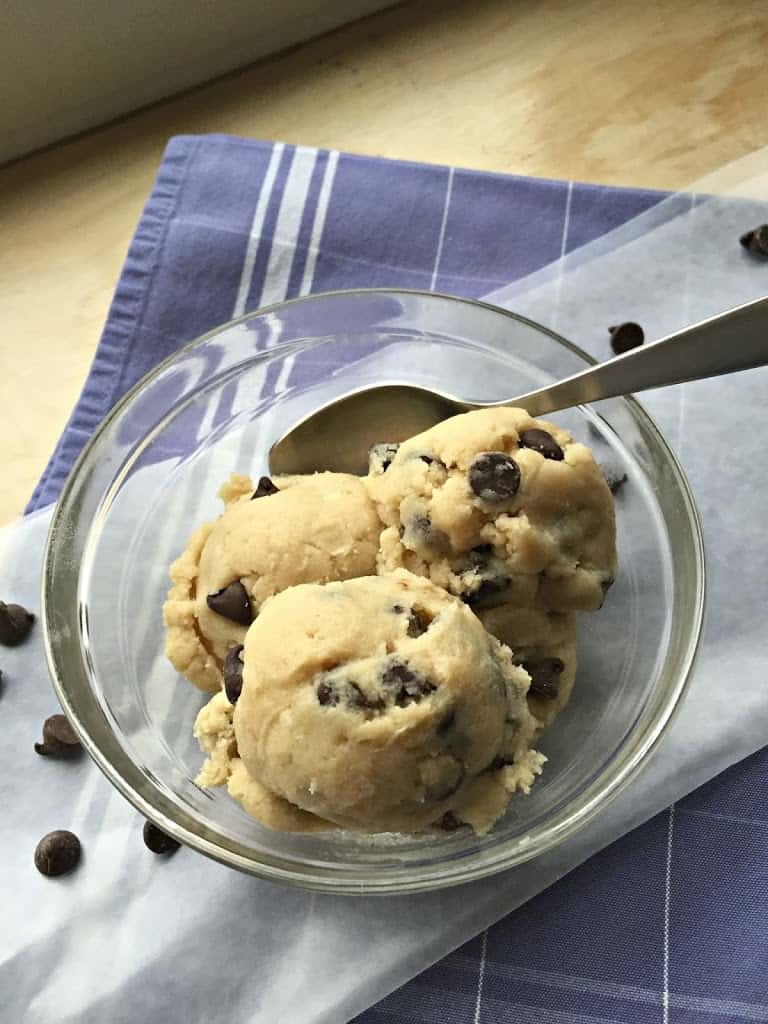 Eggless Cookie Dough
Ingredients-
1 cup white sugar
1/2 brown sugar
1/2 t vanilla
1/2 cup of milk
2 cups flour
1/2 cup (1 stick) of butter
1 cup chocolate chips
generous pinch of salt
Directions-
1. Soften butter in microwave. (about 1 min)
2. In a medium (or mixing) bowl, combine the sugars and butter until smooth.
3. Stir in vanilla and milk.
4. Mix in the flour, salt, and chocolate chips until well blended.
5. Chill in fridge. Enjoy!