A dairy free chocolate ice cream recipe, made with only 4 ingredients. The whole family will love this rich, coconut milk ice cream treat perfect for those avoiding dairy.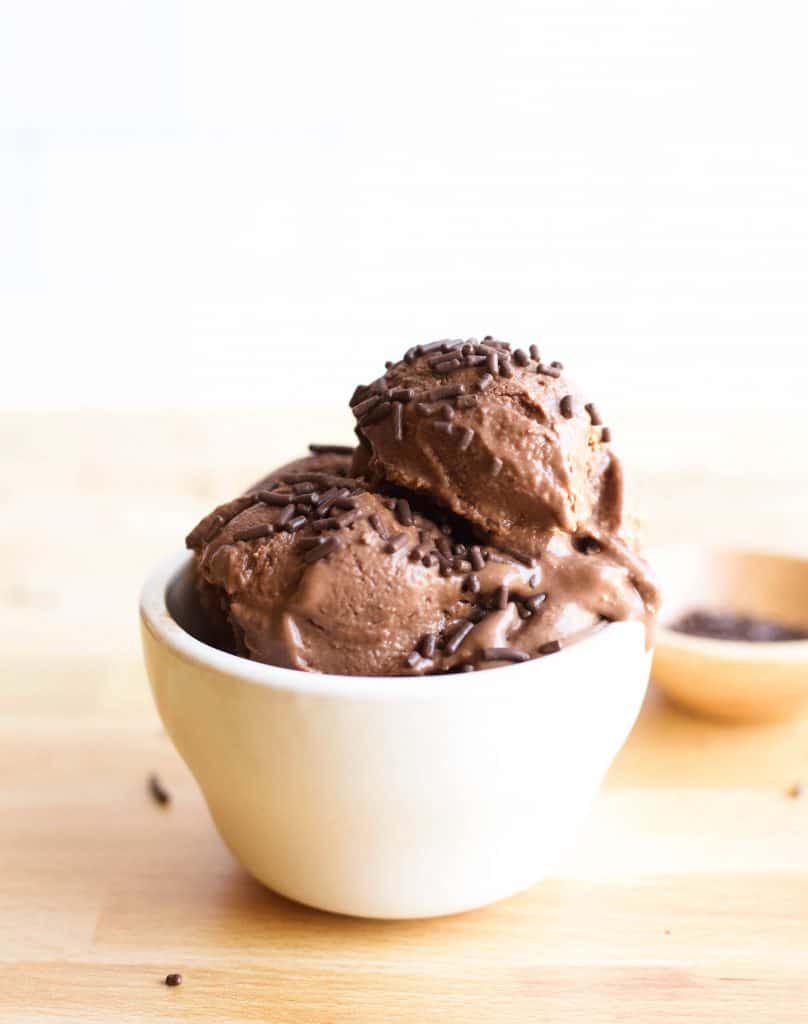 I could just dive right into that bowl. Are you with me?
And—-what if I told you it only takes four ingredients, and is even dairy-free? Coconut milk, cocoa powder, and honey. That's all it takes to get that deliciously rich and smooth ice cream up top.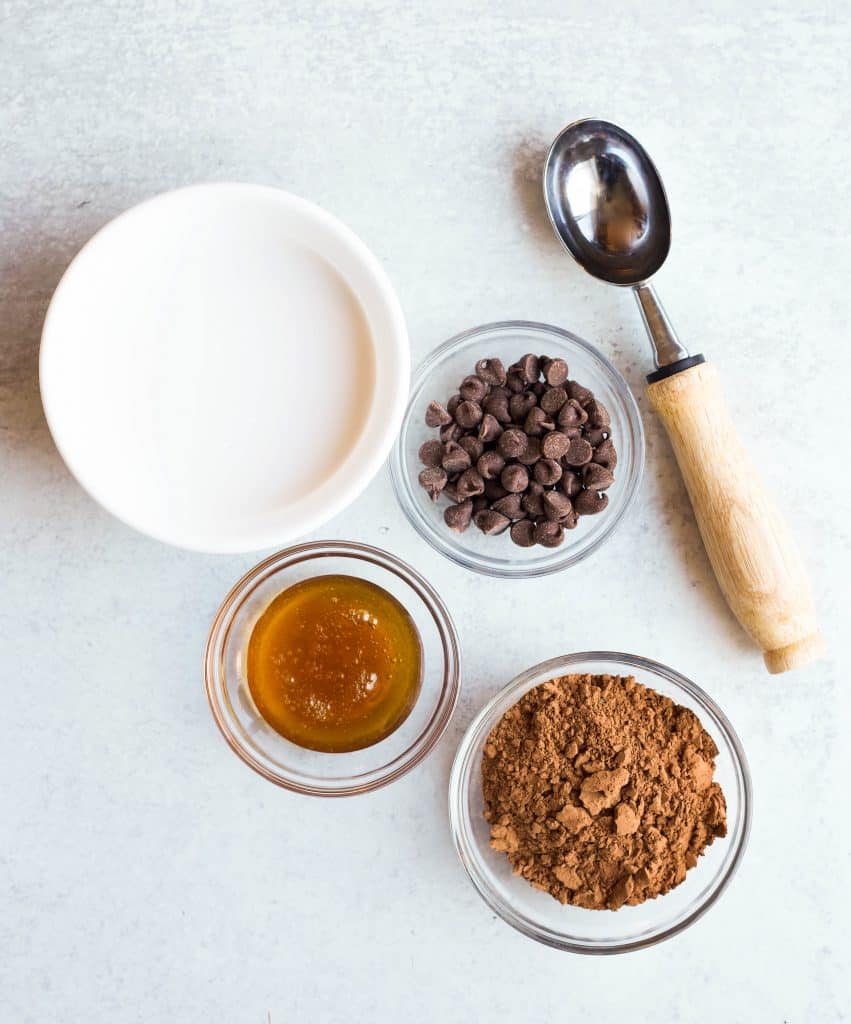 Ever since I had a child with a dairy intolerance, I look for ways to cut back or eliminate dairy from a recipe. You know what? Sometimes it makes the rest of us feel better to avoid dairy as well. Gentle on tummy=more ice cream to enjoy!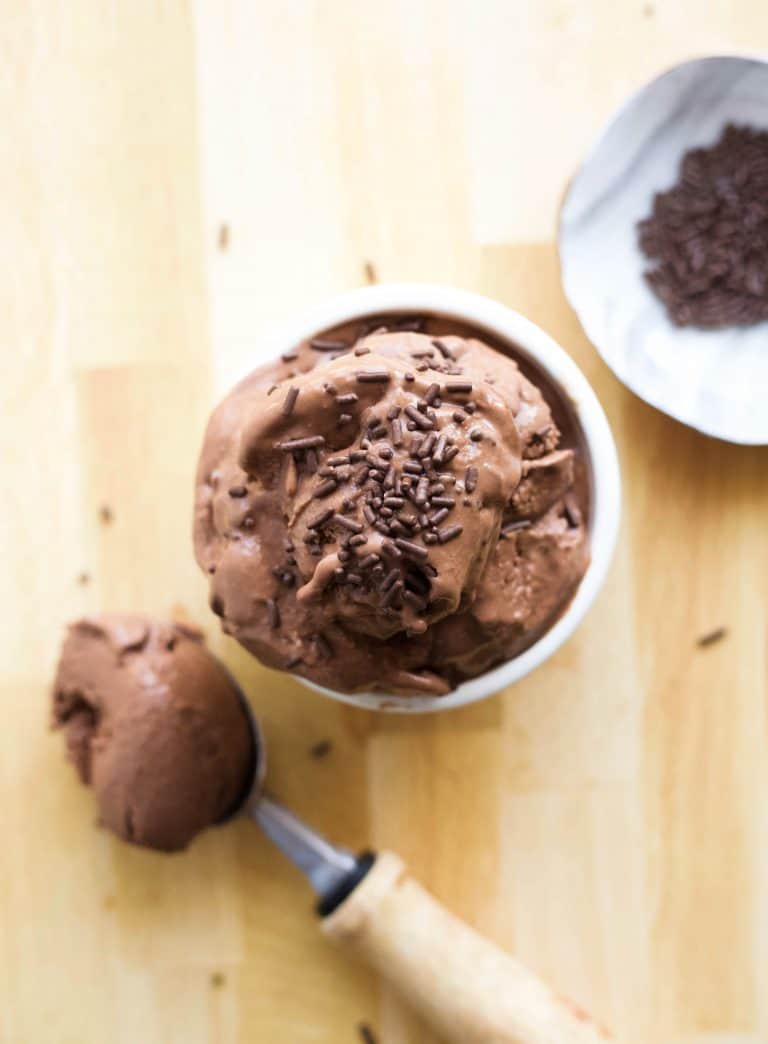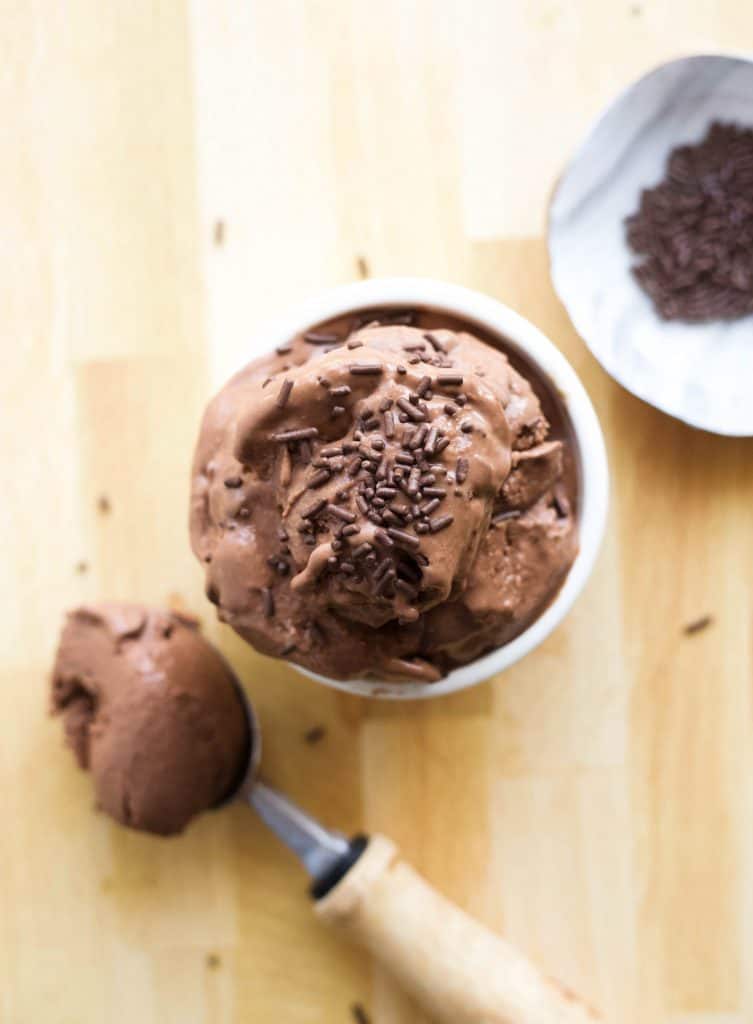 FAQ's for Dairy Free Chocolate Ice Cream Recipe:
What is dairy free ice cream made from?
Dairy free ice cream recipes typically call for vegan milk substitutes, such as coconut milk, almond milk, or soy milk. Coconut cream can also be added for extra creaminess.
Is there dairy free ice cream?
Ice cream that is made dairy free is referred to as a "frozen treat". It is made with vegan milk substitutes instead of dairy.
Is coconut milk ice cream healthy?
Coconut contains a healthier type of saturated fat than dairy products, but coconut milk ice cream is still packed with added sugar, so portion control is important.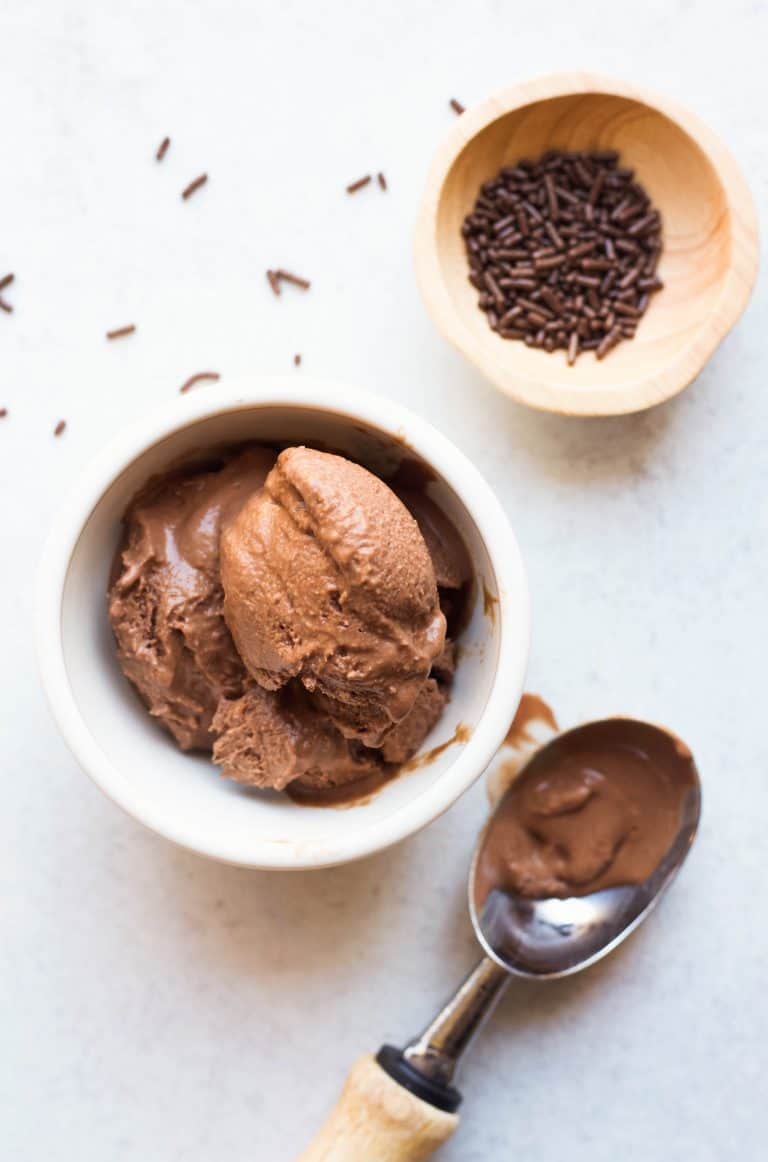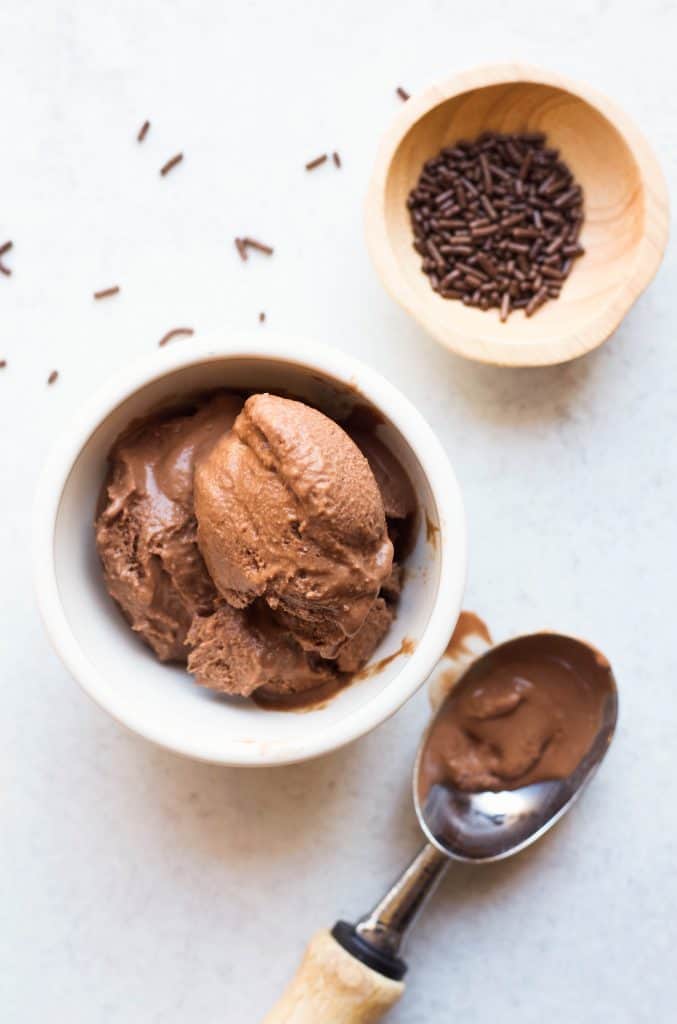 Ingredients for Dairy Free Chocolate Ice Cream:
2 cups full fat coconut milk
3/4 cup cocoa powder
2/3 cup honey
1/2 cup, chocolate chips
2 tsps vanilla extract (if avoiding all traces of coconut flavor)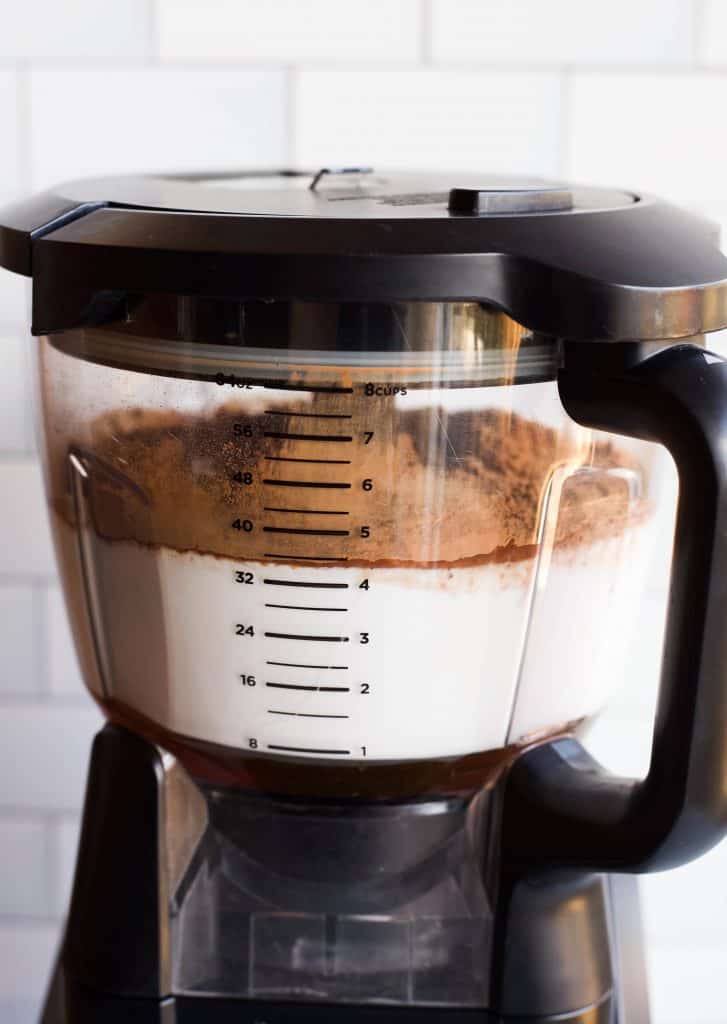 Directions for Dairy Free Chocolate Ice Cream:
Place coconut milk, cocoa powder, and honey in

b

lender and blend until smooth. Save yourself time and always blend your ingredients the smoothest with this

amazing blender

!

Pour into freeze-safe container and stir in chocolate chips.

Freeze until solid.

Pull ice cream out of freezer about 1 hour before serving, for best results.

Scoop into bowls, and top with more chocolate chips and sprinkles, enjoy!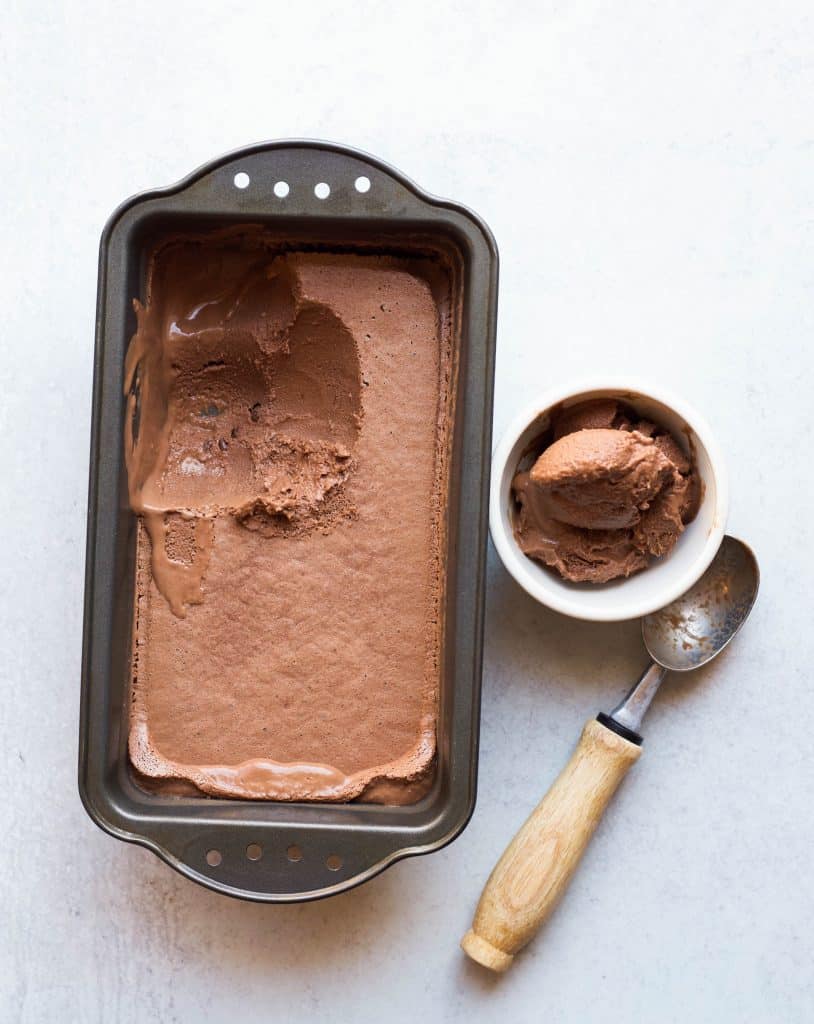 This recipe uses a no-churn process. Simply blend up all the ingredients in a blender and freeze until solid. So easy to whip up. Even the kids can help out, and they love using these adorable, color changing ice cream bowls!
We love dairy-free ice cream in our house. Now everyone can join in on the fun. We like to top ours with chocolate chips and chocolate sprinkles… because chocolate overload, of course.
Coconut milk makes it so creamy and delicious. You'll never look at ice cream the same way again.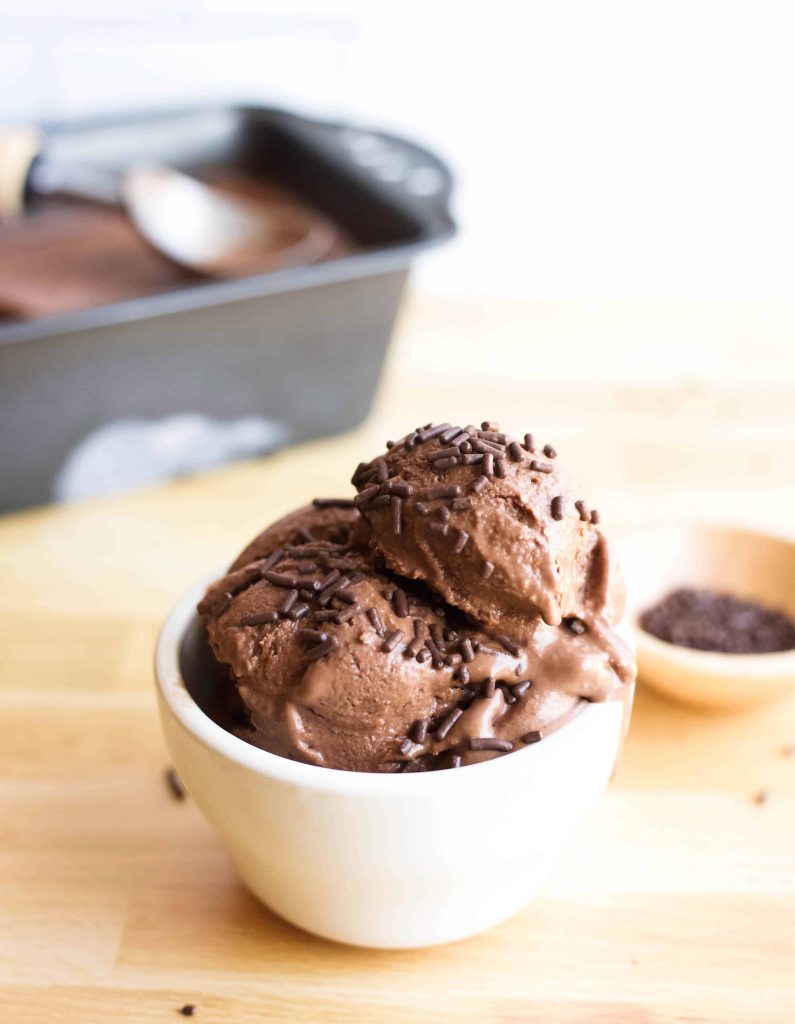 Have on hand for the best dairy free ice cream:
Save yourself time with this amazing blender!
Make life easier (trust me) and use this scoop to serve the ice cream!
Check out this Dairy-Free Fudge Brownie Ice Cream