Get ready for super easy pizza dough pretzel bites! The whole family will love this pretzel bites recipe using store-bought pizza dough. Serve with queso and honey mustard pretzel dipping sauces.
Love HOMEMADE PRETZEL BITES? You'll want to check out the GUIDE.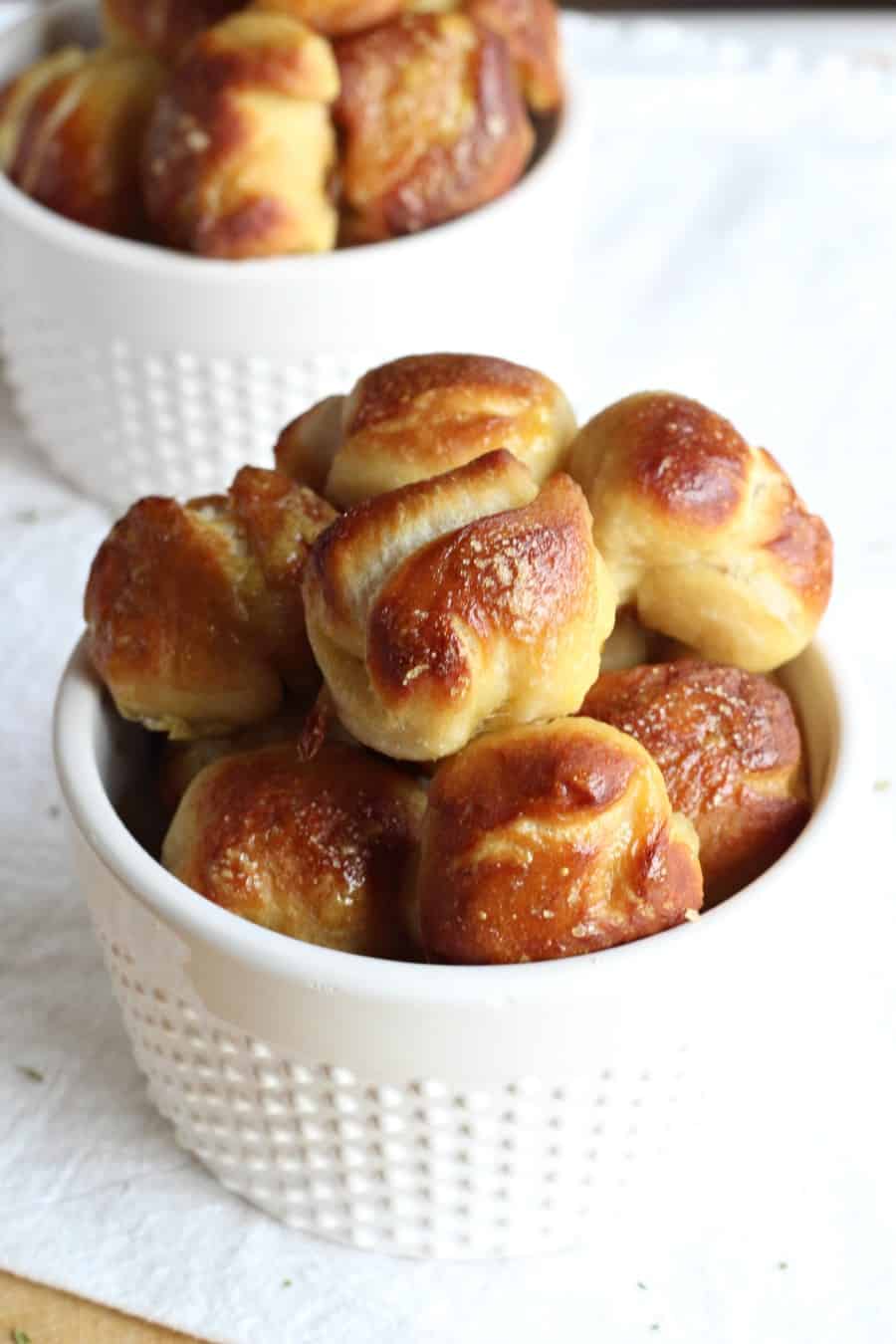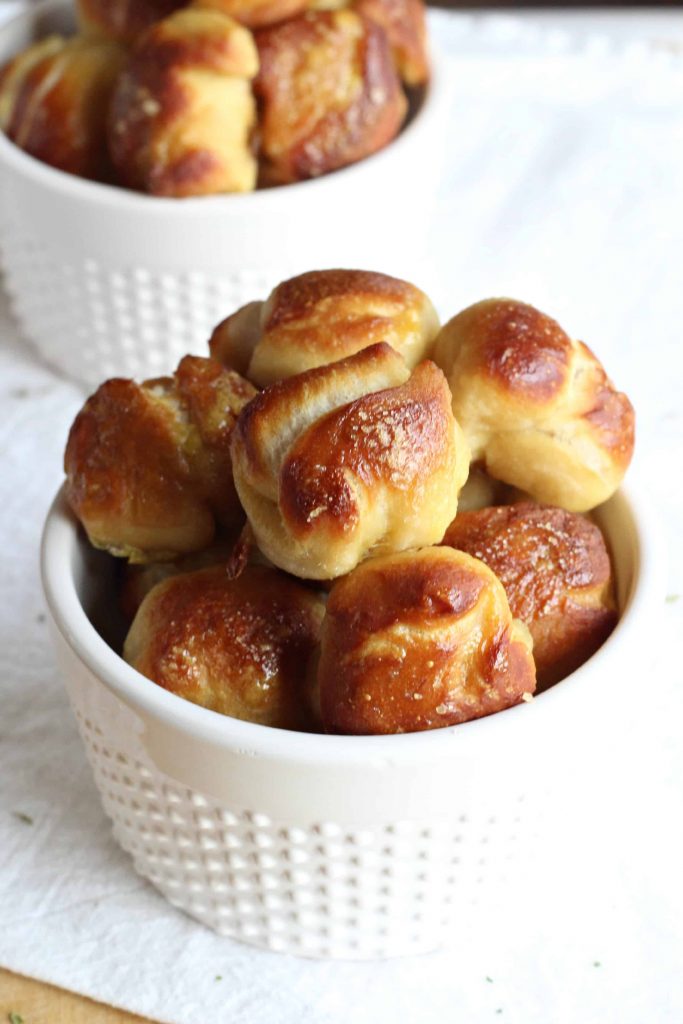 Pretzel Bites Recipe with Pizza Dough
I love a snack where the kids can help out. They love it too! And the dipping sauces are so fun. Let's get started.
Start with ready-made pizza dough, it's super easy to pick up at the grocery store or a pizzeria. I absolutely love this pizza cutter. It's dishwasher-friendly with a sleek design, and has stood the test of time. All our plastic-handled pizza cutters have bit the dust. Do yourself a favor and get the last pizza cutter you'll ever need.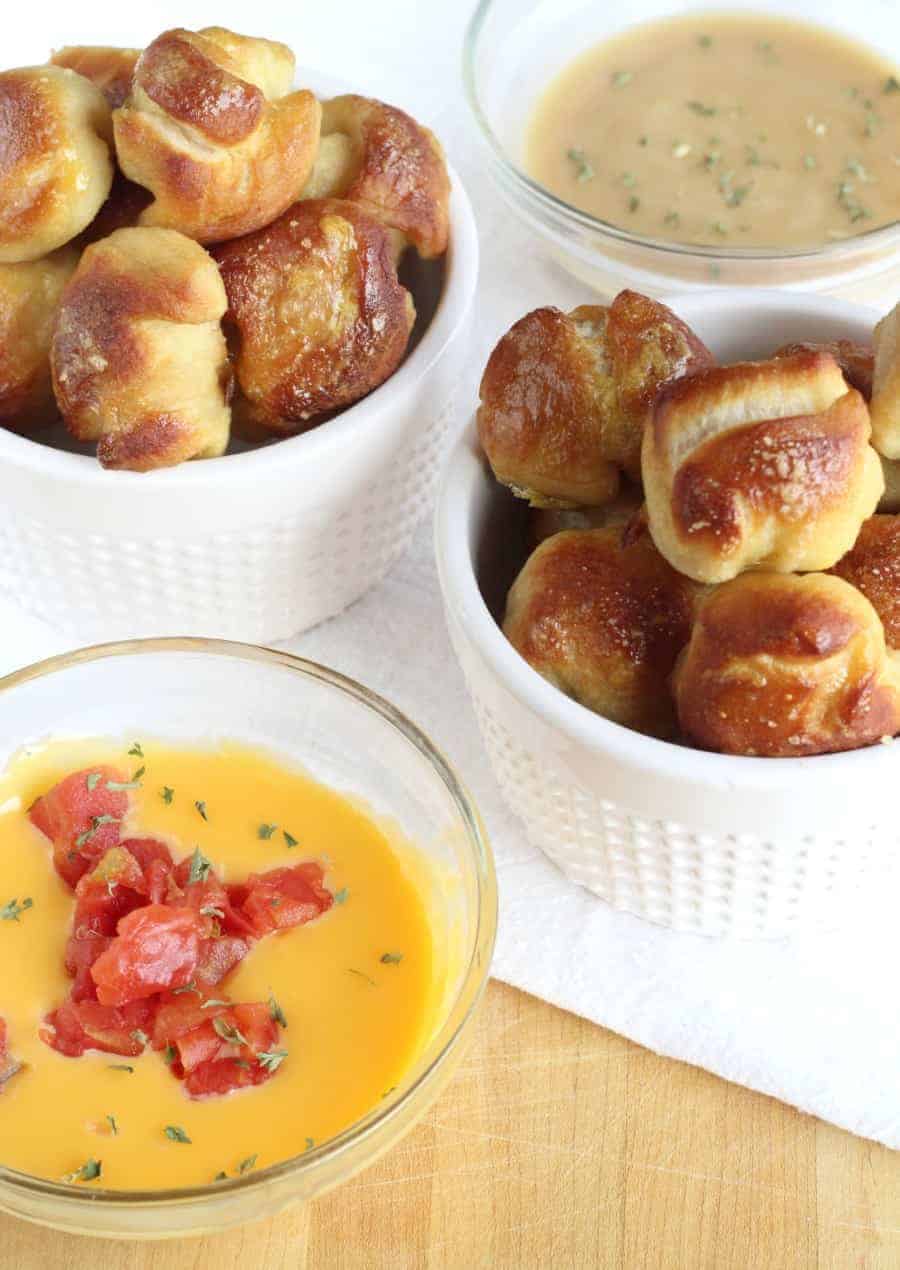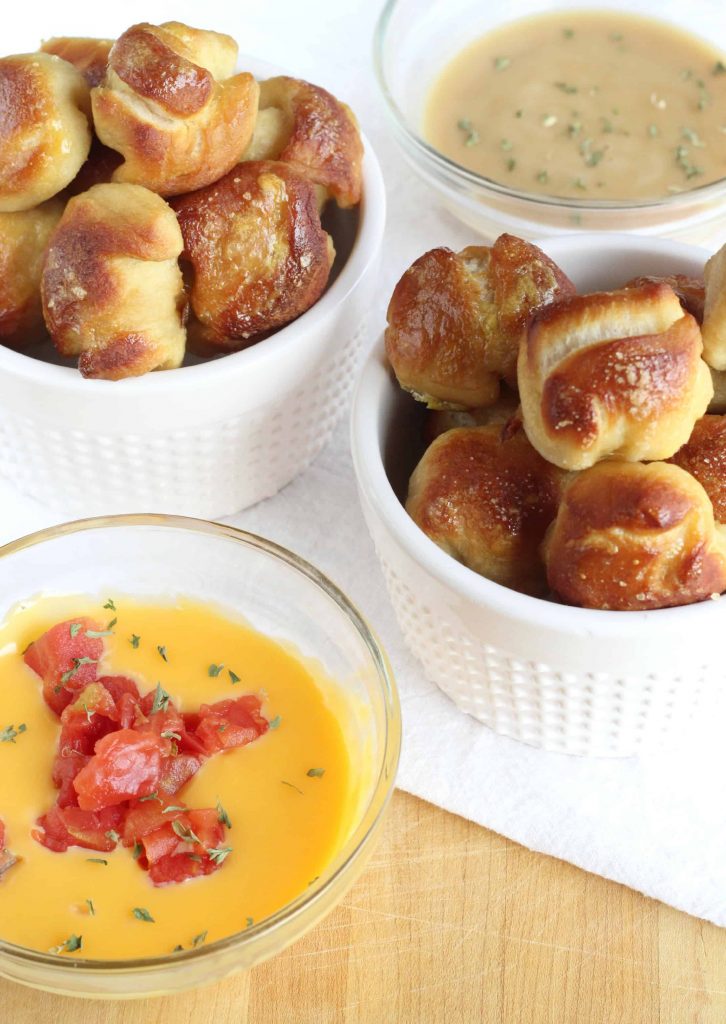 Ingredients for Pizza Dough Pretzels:
For Pretzels:
1 tube or container pre-made pizza dough
1/4 cup, baking soda
1 egg, beaten
For Queso Dip:
1 cup, Velveeta
1/2 cup, mild salsa drained or diced tomatoes
For Honey Mustard Dip:
1/2 cup, mustard
1 teaspoon, honey
1 Tablespoon, salt
How to Make Pretzels with Pizza Dough:
Roll out pizza dough on top of a cutting board.
Cut dough into 2″ by 2″ squares, roll up into balls.
Bring 2 quarts of water to a medium boil in a deep pot or pan.
Carefully add baking soda, \add dough balls and cook for 2-4 minutes, or until they puff up and double in size.
Remove dough balls with a slotted spoon, and place on cookie sheet covered in parchment paper. Bake for 10-15 minutes or until golden brown.
Allow to cool.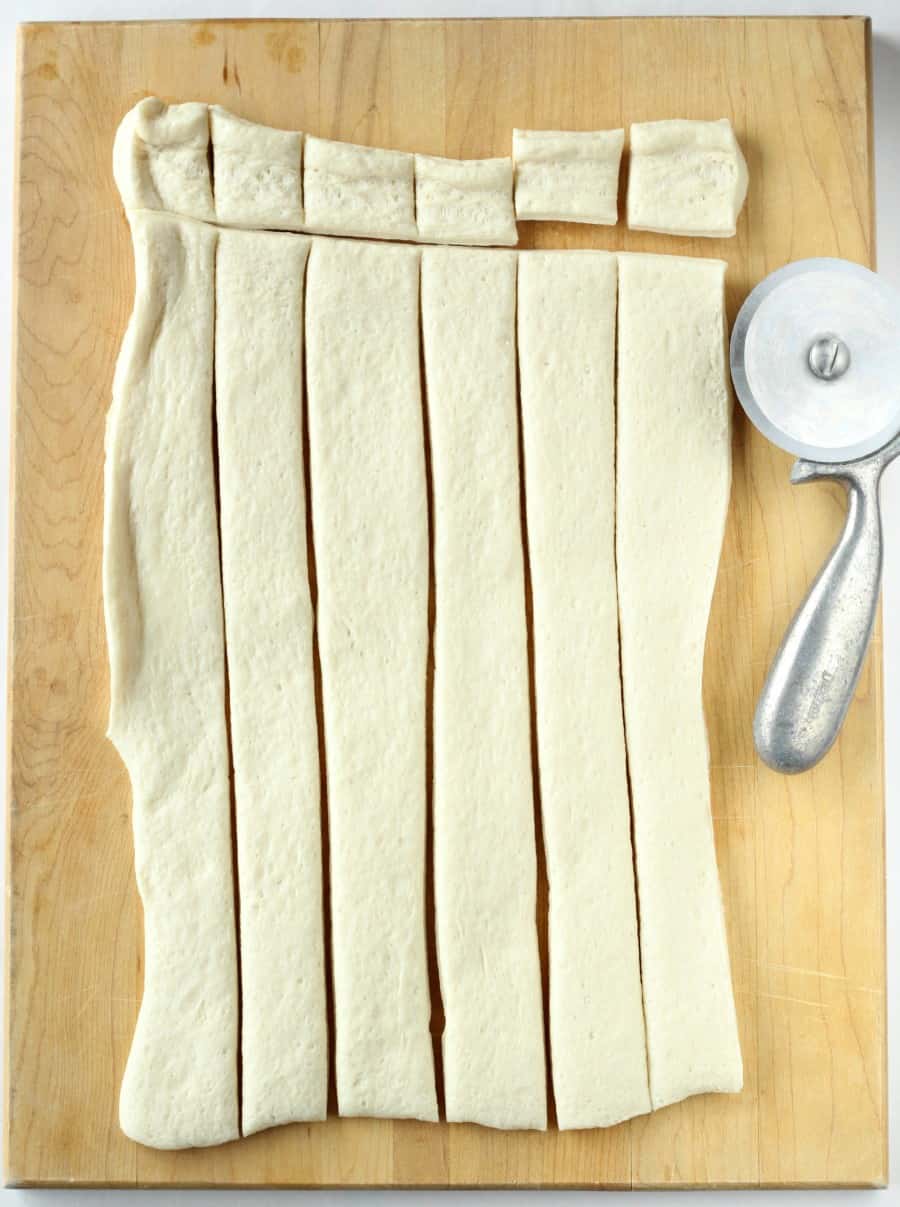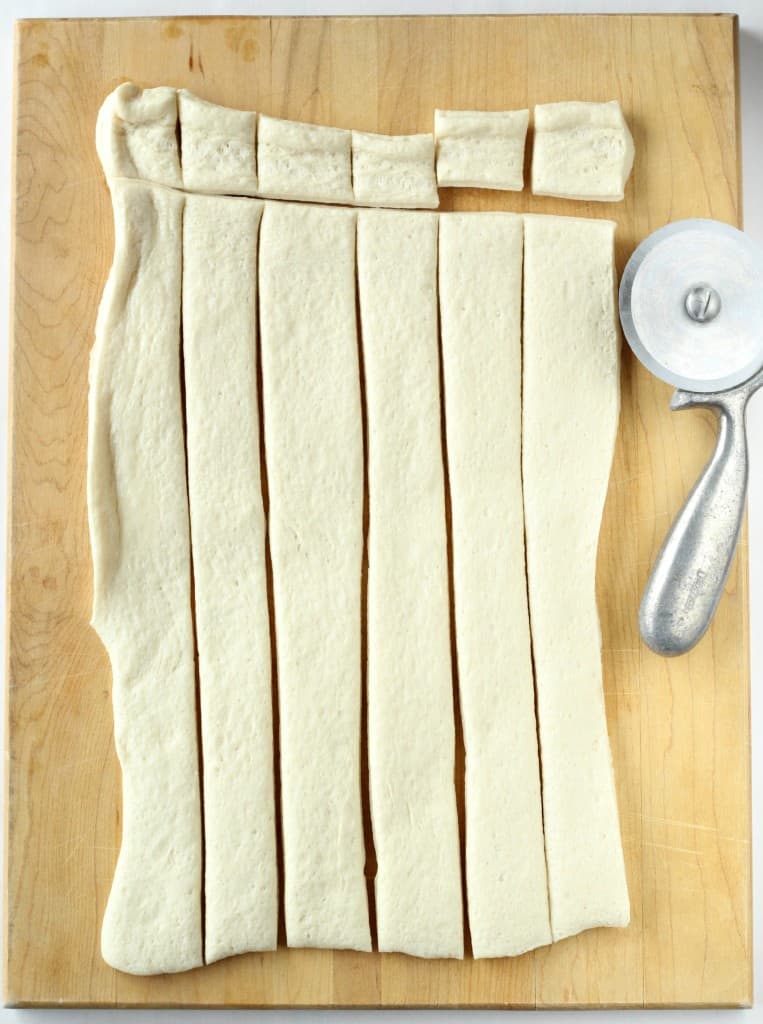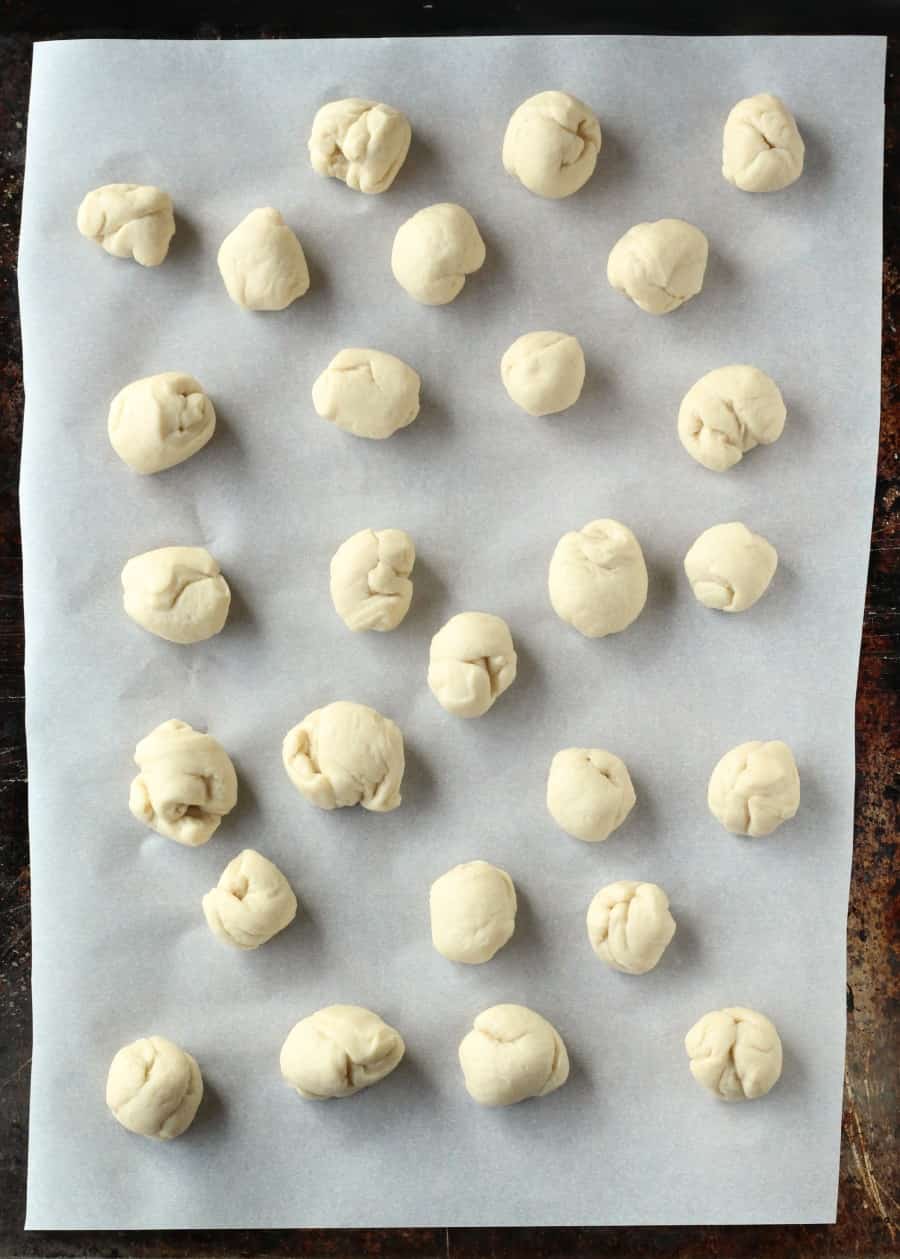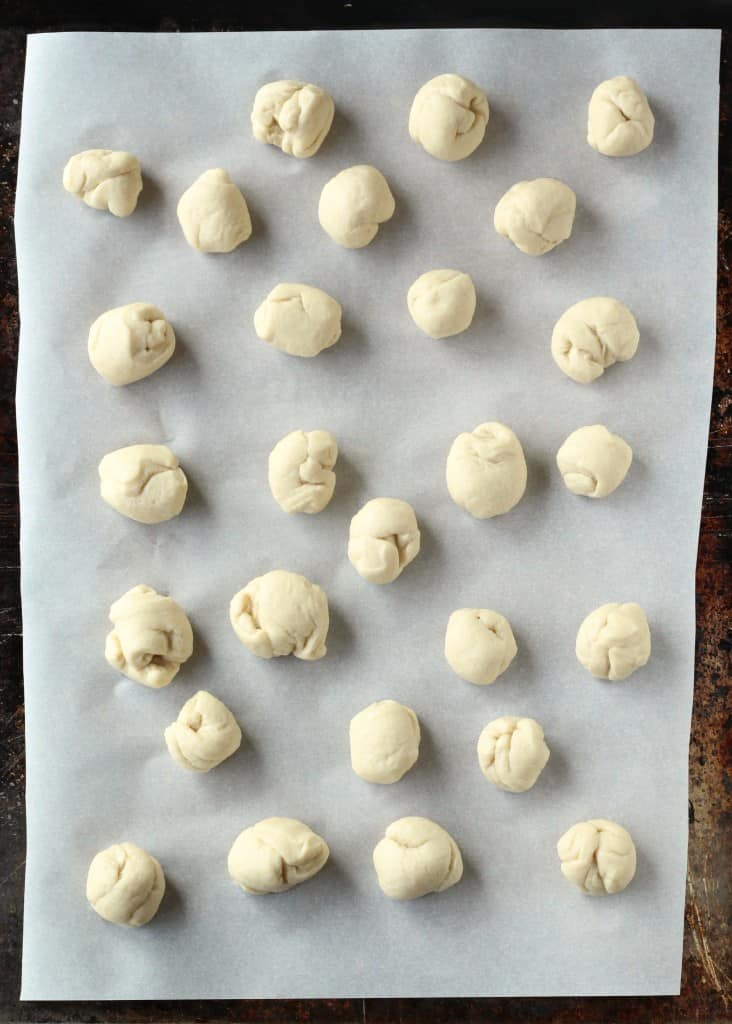 Next, lay out dough on a cutting board (I prefer wooden as it won't stick) & roll into balls. Then pop into hot water.
Adults should handle the part with boiling water. Did you know that the only thing separating pizza dough from becoming pretzels is a short bath in hot water with baking soda? Well, now you do!
A little beaten egg makes the sea salt stick to the dough. IMO, the more salt the better when it comes to pretzels.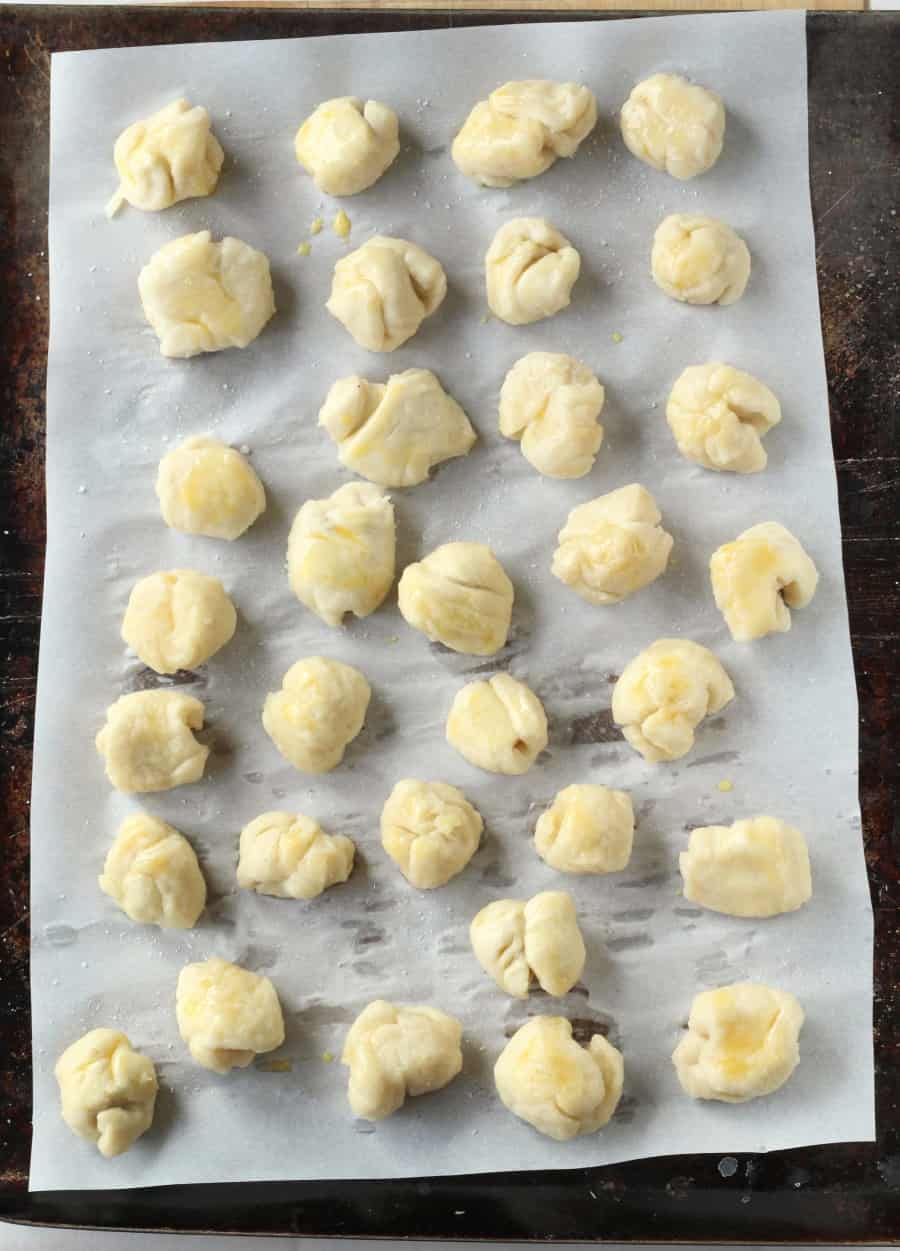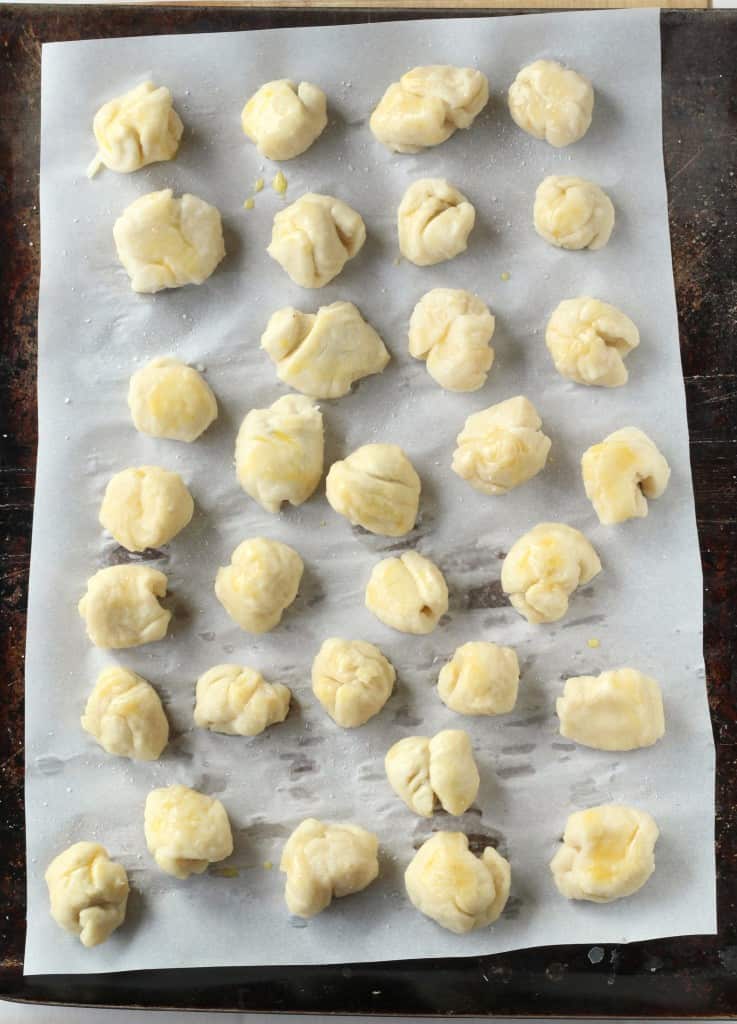 FAQ's for Pizza Dough Pretzels:
Are pretzel dough and pizza dough the same?
Though pizza dough and pretzel dough aren't identical—the former is a bit wetter—they are made from the same basic ingredients and, when boiled in water & baking soda bath before baking, pizza dough will get you very close.
How is pizza dough different from bread dough?
The dough used for pizza is exactly the same as the dough for bread, made with flour, water, yeast and salt, with the addition of a bit of olive oil.
How many calories are in Wetzel Pretzel Bites?
There are 450 calories in a 1 bag serving of Wetzel's Pretzels Pretzel Bites.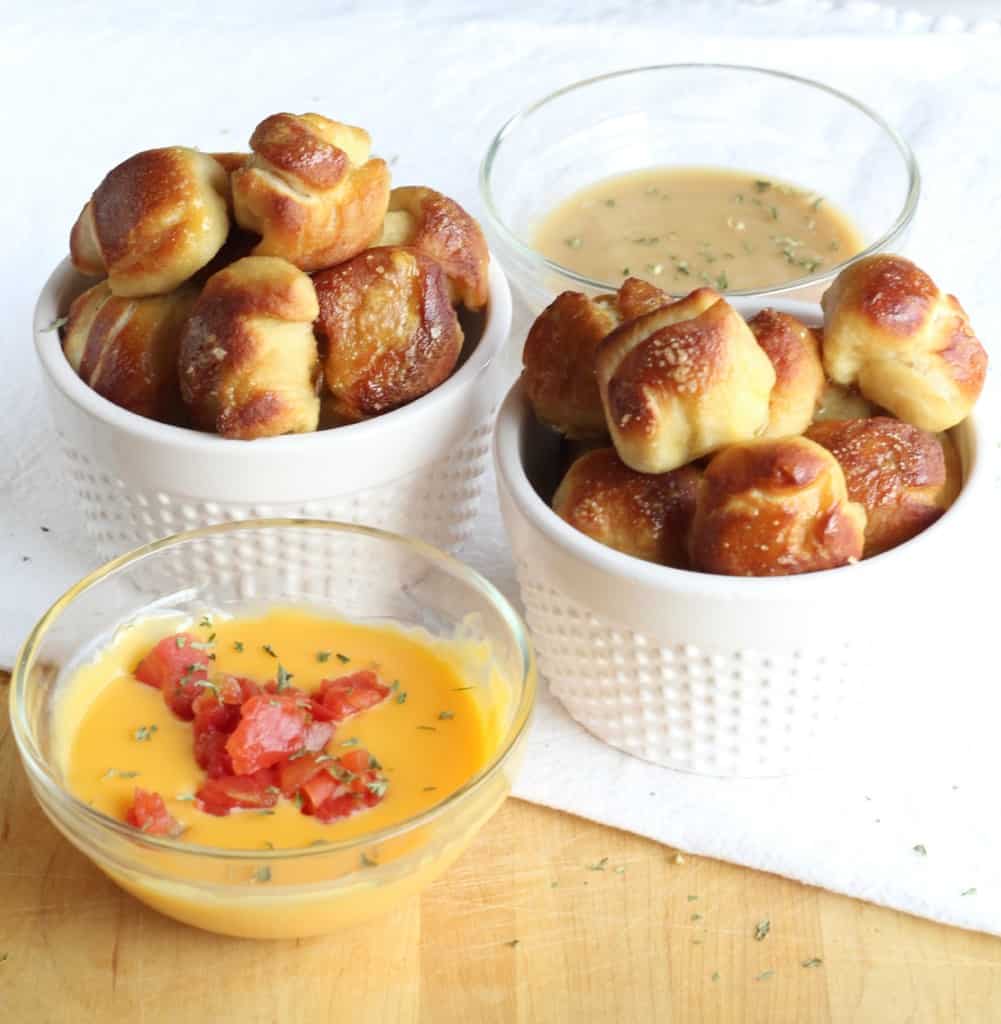 Bake them up golden brown… and top with more salt. We love them with queso (cheese plus mild salsa) & honey mustard (regular mustard with a dash of honey). So easy, guys!
Your kids will gobble them up. Pssst…. make a double batch.