These easy baked wontons are a scrumptious, simple to make, and a better-for-you version of the classic wonton. It's a perfect appetizer for those times when you need something tasty at the last minute!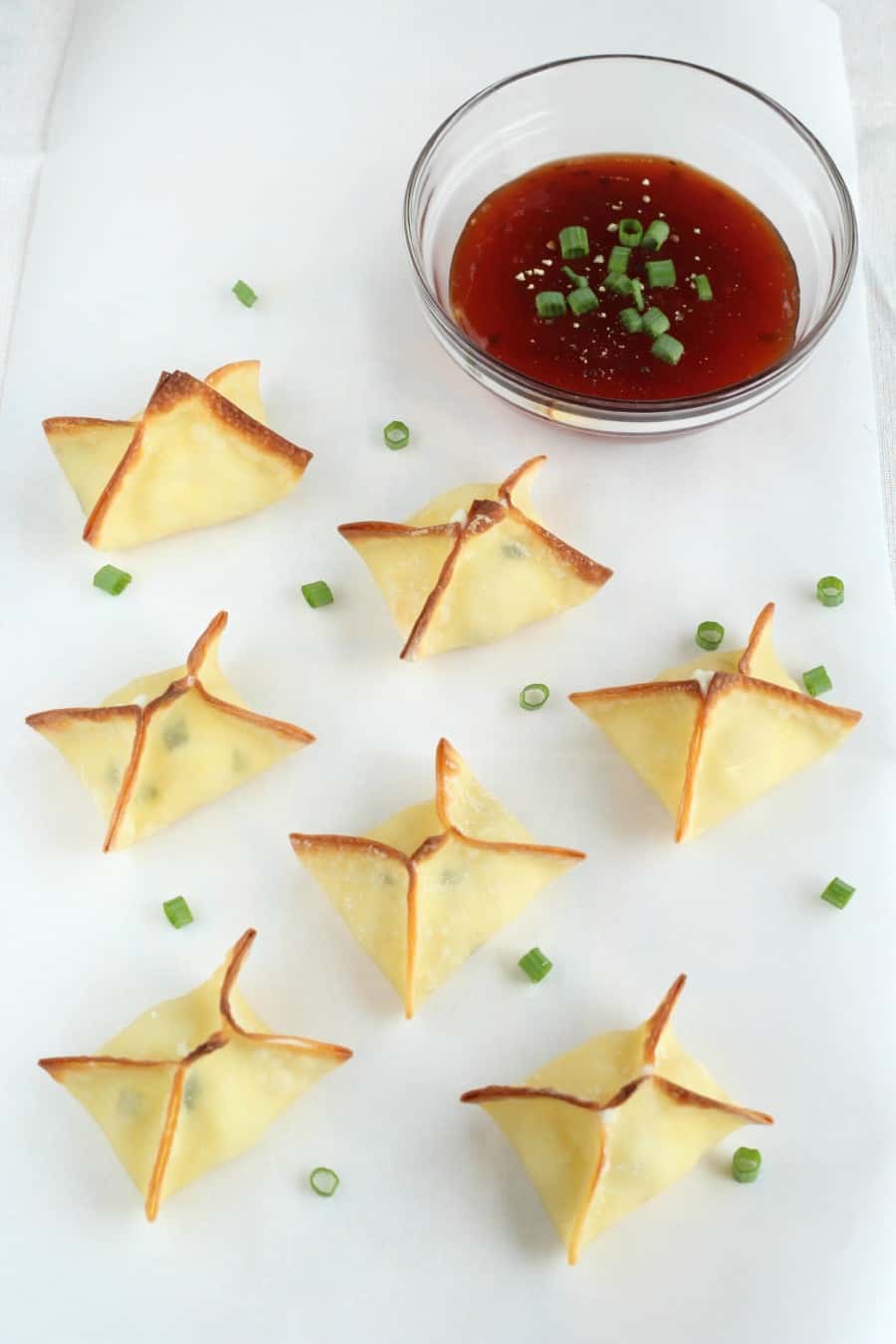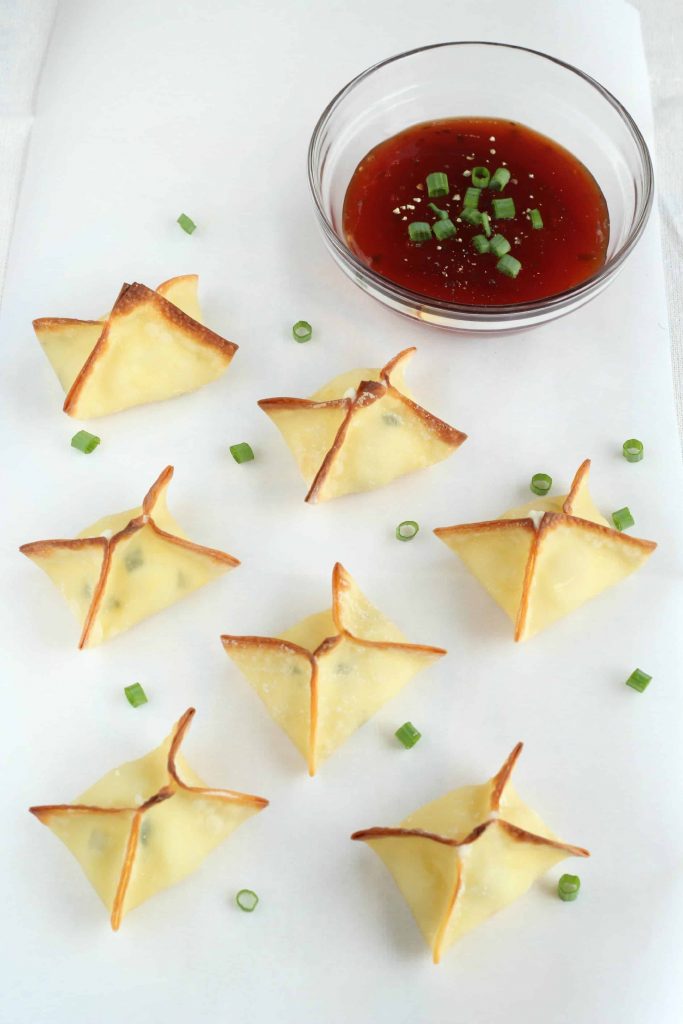 Baked Wontons
It's a perfectly easy holiday appetizer idea for all those parties this season. My family is particular to appetizer & dessert parties, which are less stress and more fun for us. Everyone brings copies of their recipes and it's fun way to try new treats to share with others. Who doesn't love tasting new dishes and small plates of food? I think it's the best way to celebrate the holidays. Bring this appetizer to your parties for something unique among the dips and cheese plates. Once they hear how easy it is to make, everyone will be clamoring for the recipe.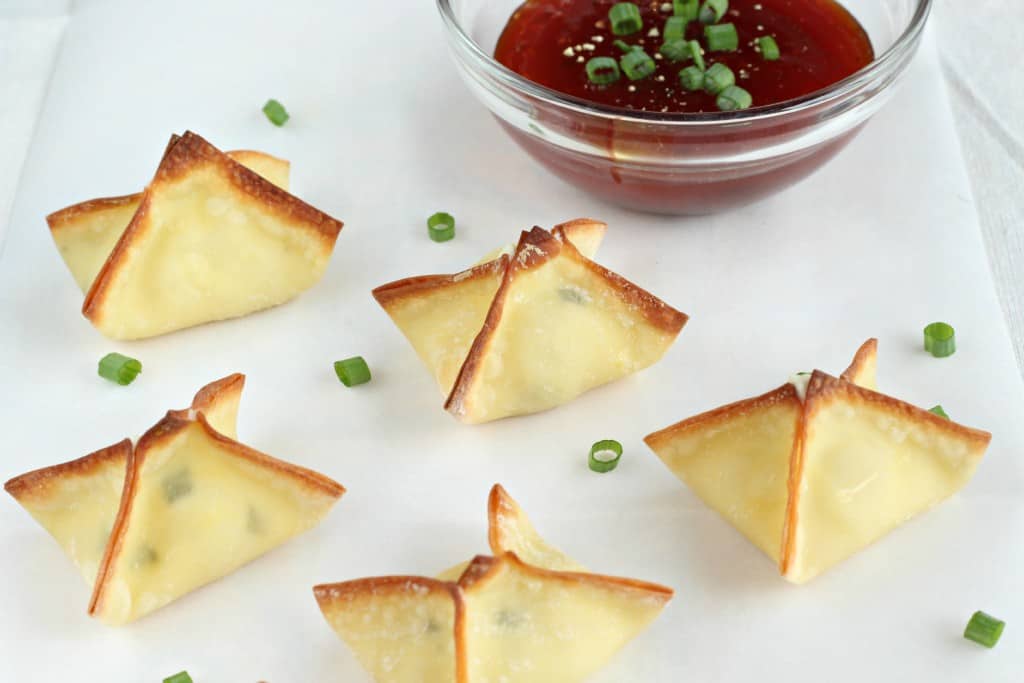 INGREDIENTS
wonton wrappers
cream cheese
garlic
sesame oil
green onions
dipping sauce
HOW TO MAKE THESE BAKED SWEET CREAM CHEESE WONTONS?
These wontons will take a few mins to prep, but I promise it will be worth it. Mix the filling, place in the wonton wrappers, seal and bake. These require few ingredients, but can be paired with the dipping sauce of your choice to really take the flavor to the next level!
The key to this dish is that the wontons are baked, not fried, which gives them a crisp, crunchy texture. And the inside? Fluffy cheese that is so flavorful. It's a must for your holiday appetizer table.
Simply combine room-temperature (aka softened) Kraft Philadelphia cream cheese with the chopped onions and garlic. A little sesame oil helps the filling stay smooth. Lots of freshly ground pepper to top off.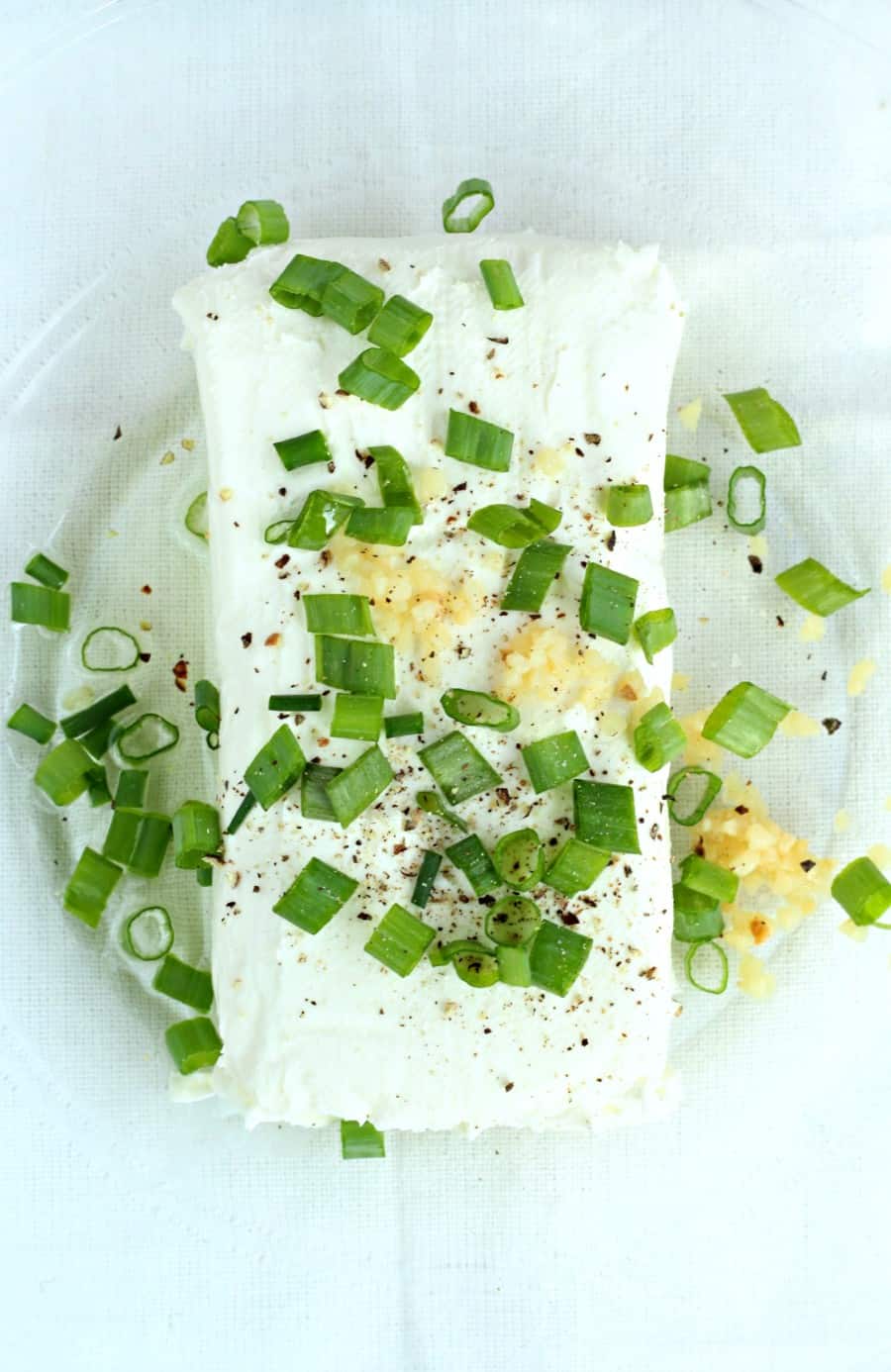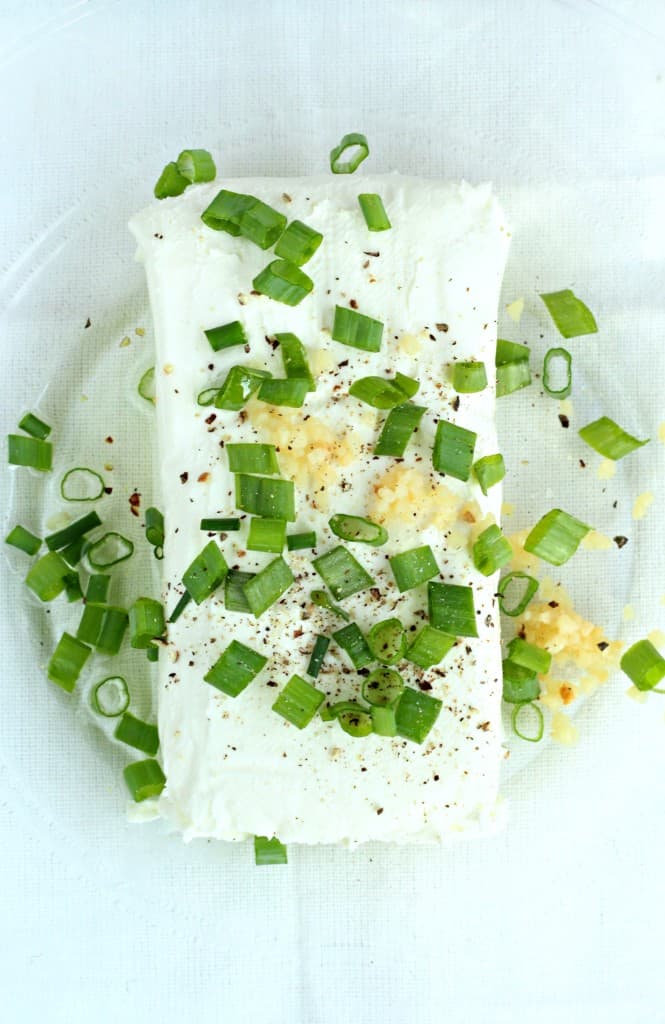 Next, spoon a dollop of the cheese filling onto the center of each wonton. Brush beaten egg onto the edges of the square, and bring up the sides, pinching the corners together. You'll know you added enough egg when the wonton stays together on its own.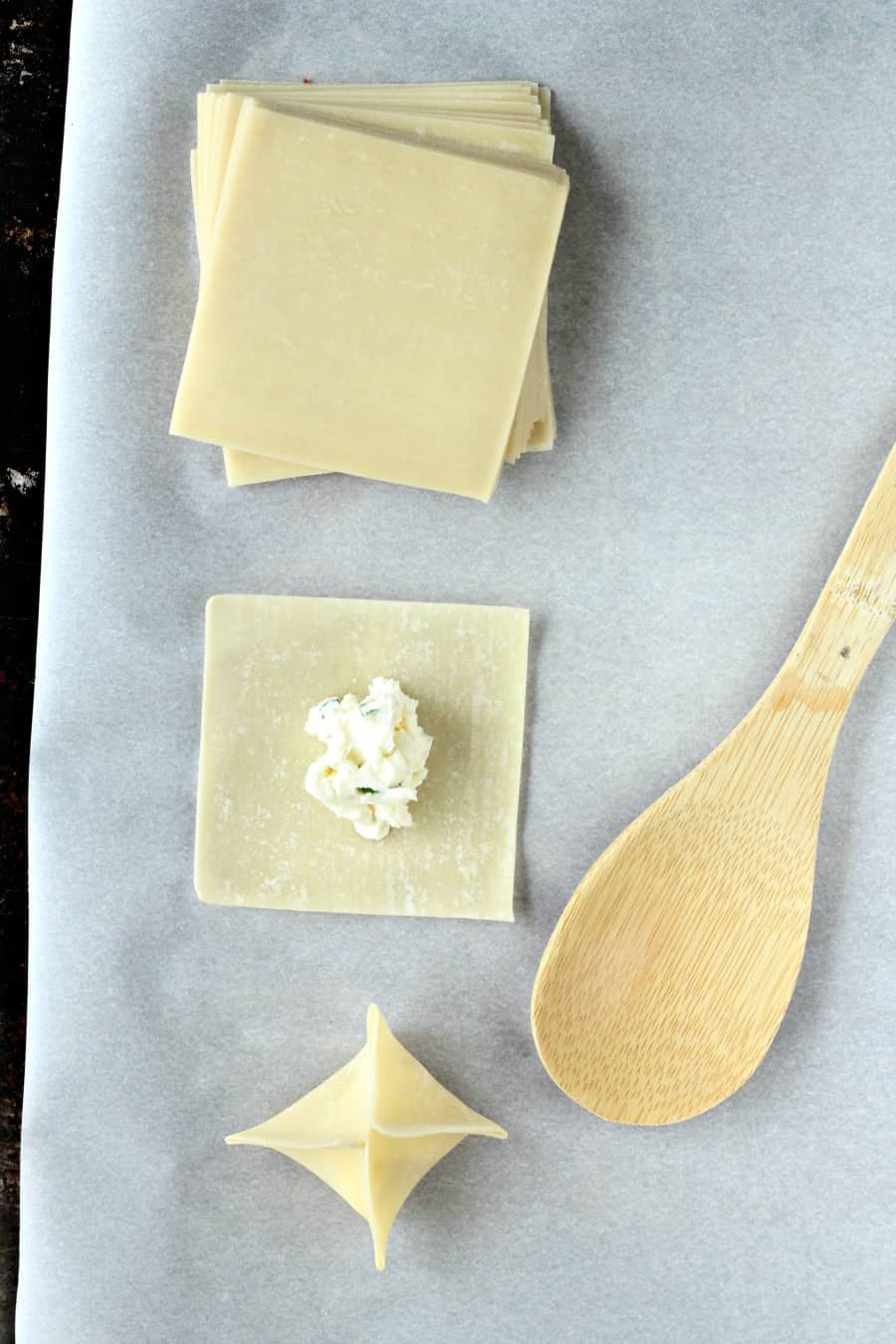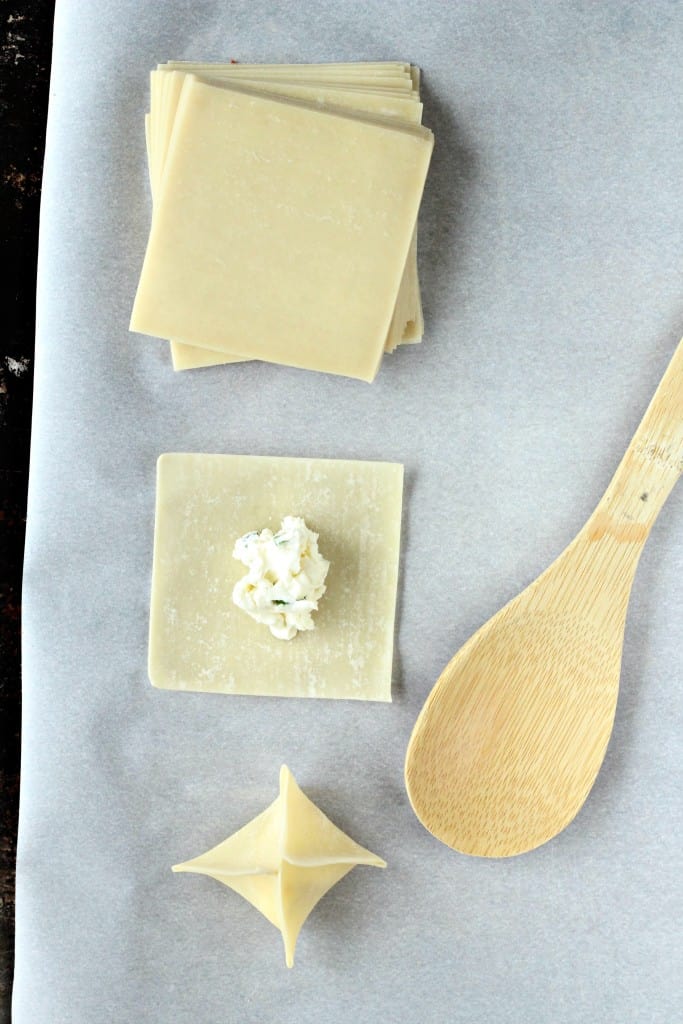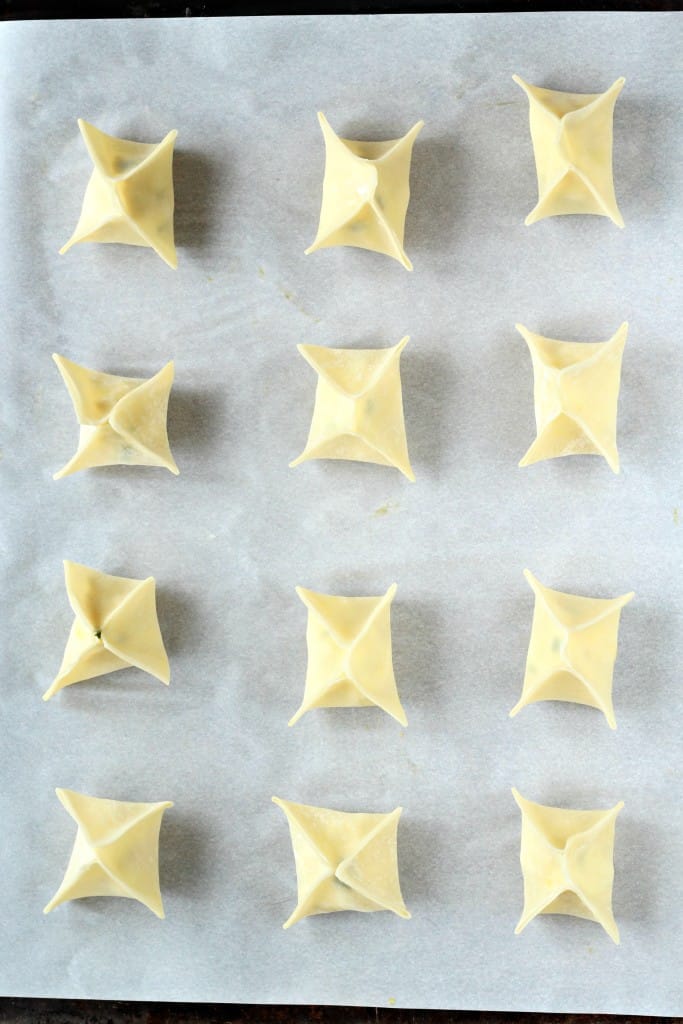 Spritz with a bit of cooking spray, and pop them in the oven until the edges are golden brown.
Such an easy recipe for effortless holiday entertaining. Everyone loves them, served up with sweet & sour or hot sauce. So. Good. Bonus if you eat them with chopsticks!
Baking with wonton wrappers can be so versatile there are even wonton wrapper dessert recipes! These Chocolate Chip Cookie Dough Dessert Wontons are a great start to baking desserts with wonton wrappers. Cookies in a crunchy wrapper, that you can dip in melted chocolate!! Seriously, give them all to me!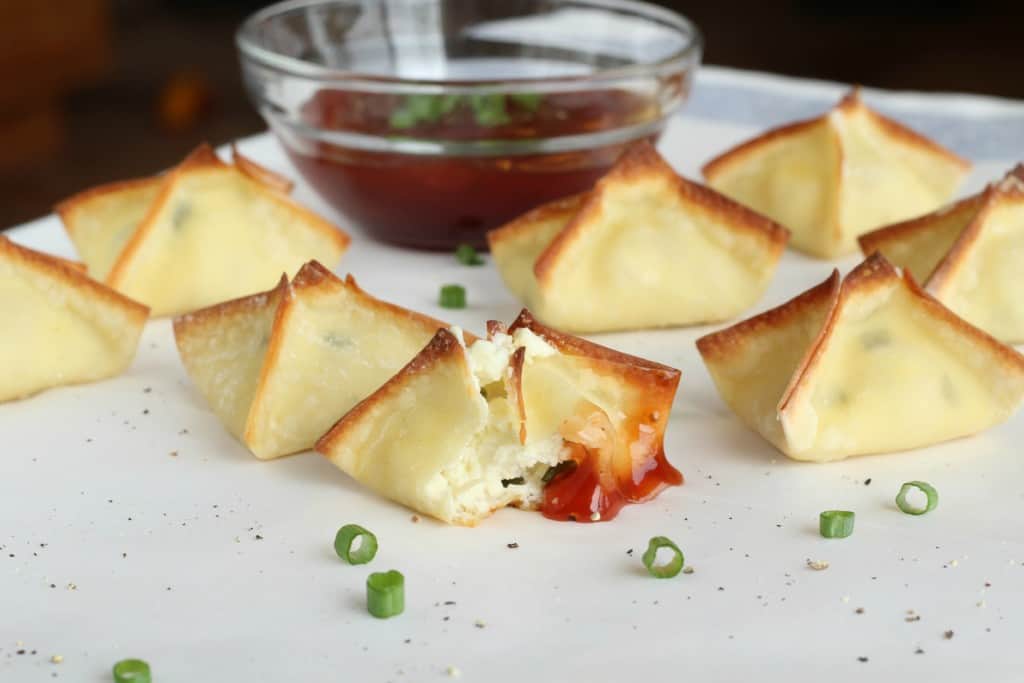 Love easy appetizers? Try this Cheeseburger Dip, made in the slow cooker!