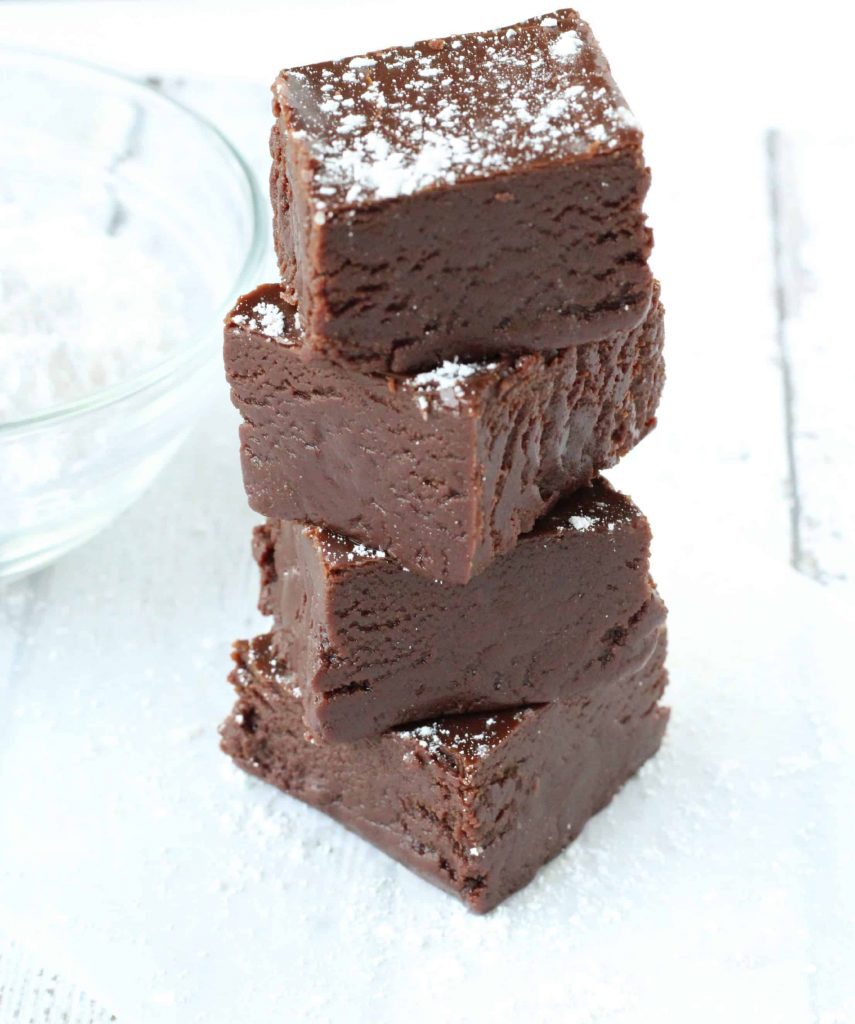 I have such a treat for you guys today. It is one of the BEST recipes on this blog.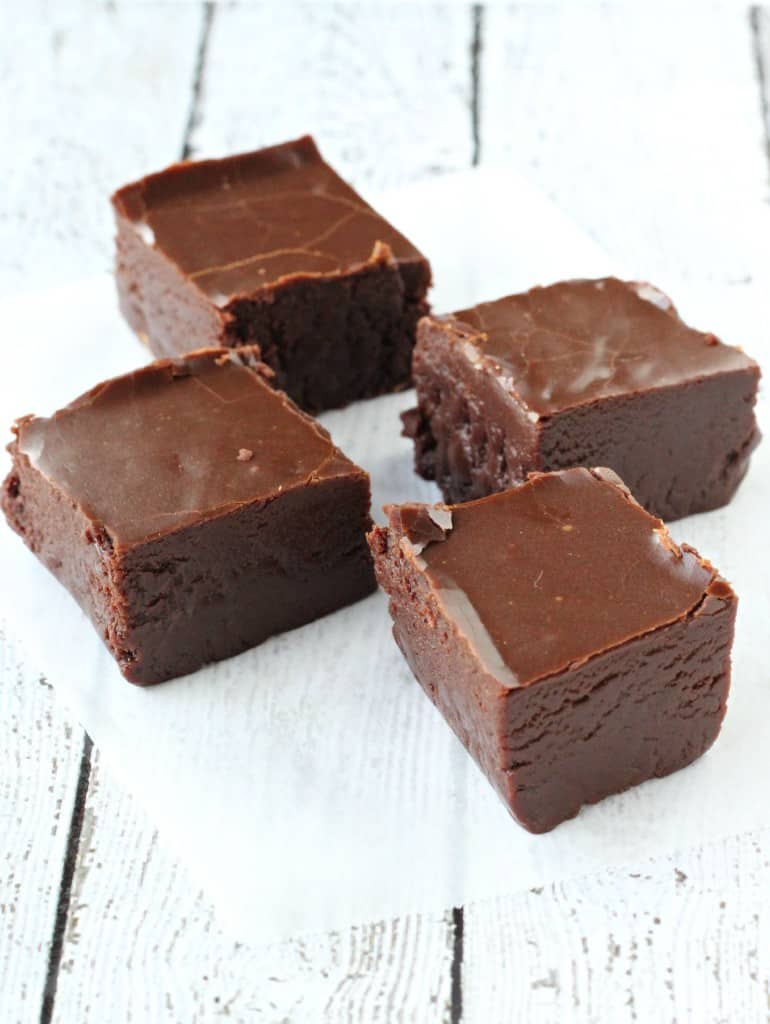 I've had it a part of my repertoire for years, but saw the old post pop up on Pinterest (oh the horror!!) and I realized that I desperately needed to update the pictures. Plus I've tweaked the recipe a bit as well, with trial and error.
It's still only five minutes… and four ingredients.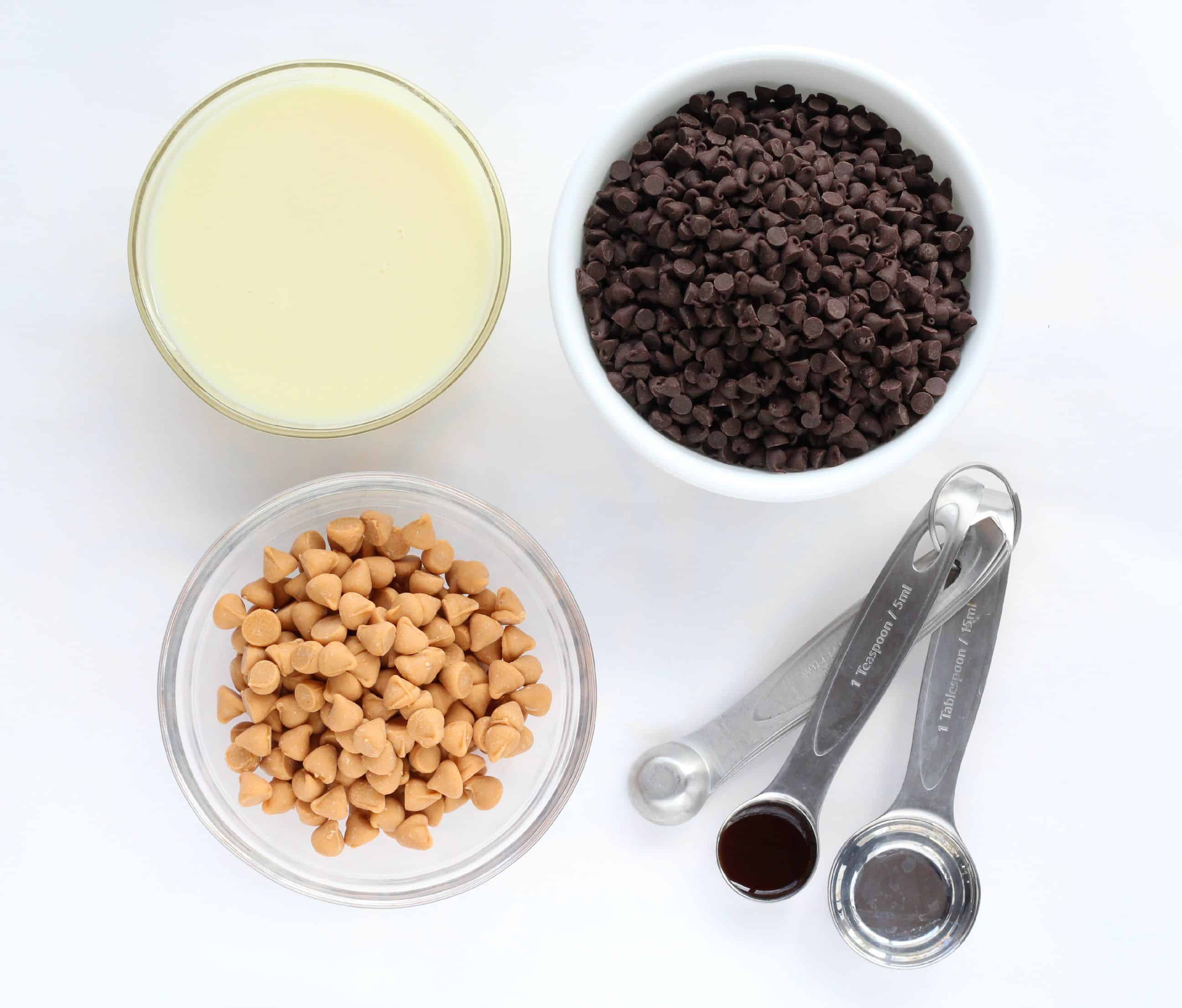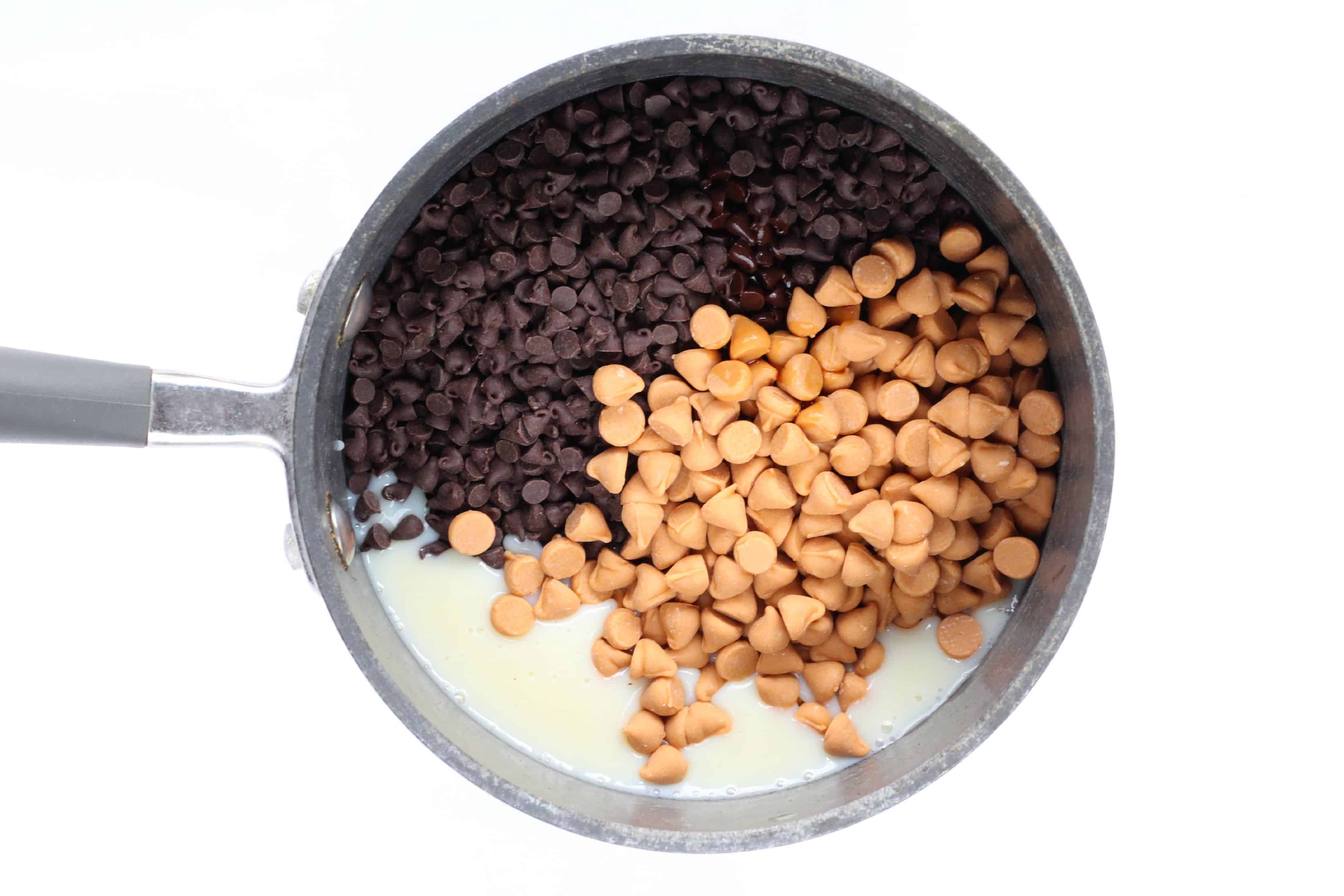 You literally dump everything into a pot and stir until melted. And then pour into a pan to cool. That's it.
Holiday desserts simply don't get any easier. Wrap it up as a treat for the neighbors, have some with a cup of cocoa or tea, eat a ridiculous amount while watching late night t.v., whatever your pleasure. This fudge is amazing.
And yes, I add butterscotch to it. Gives it a little zing without being butterscotch fudge, know what I mean?
You will soon. This stuff is impossible to resist.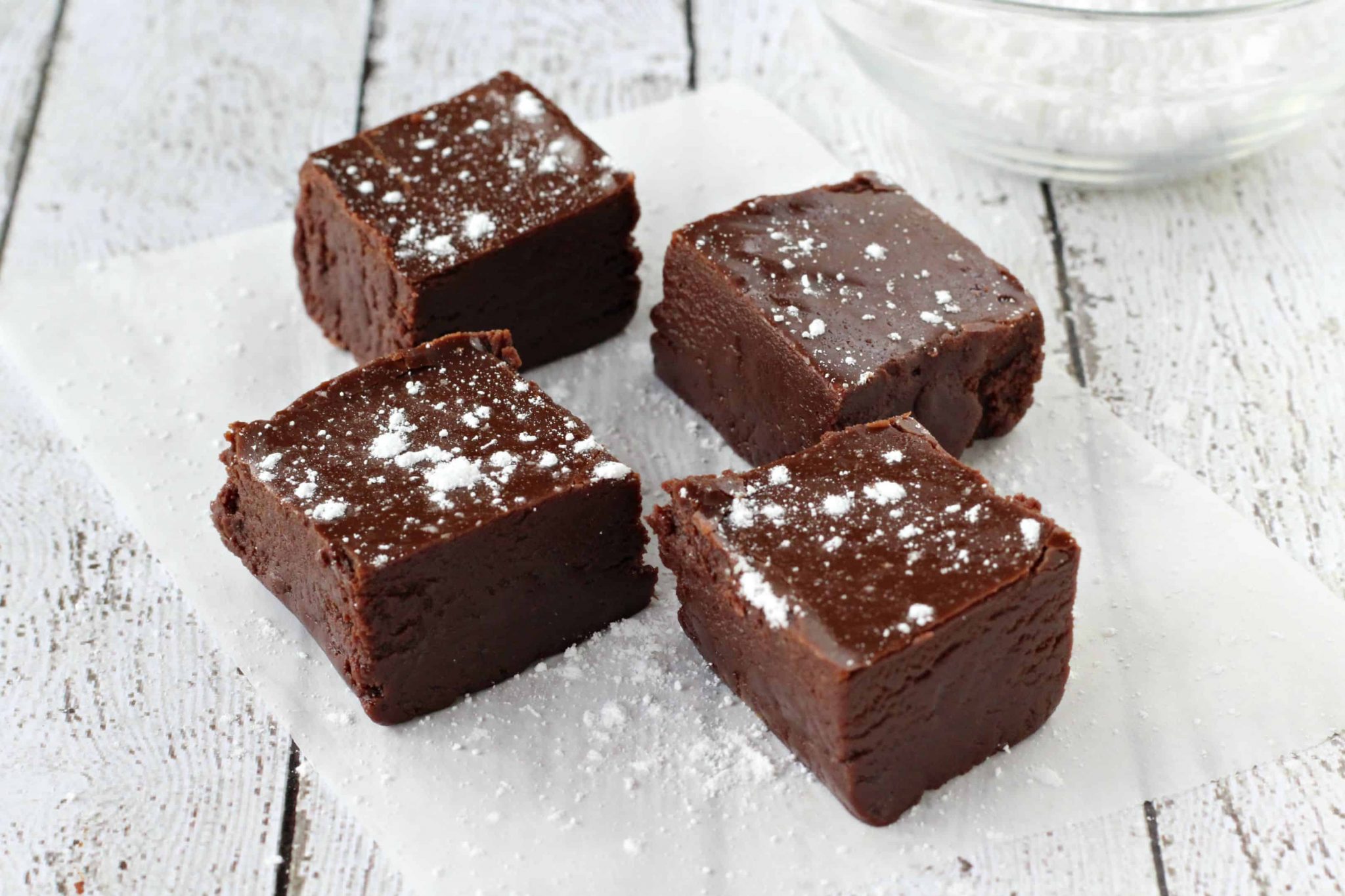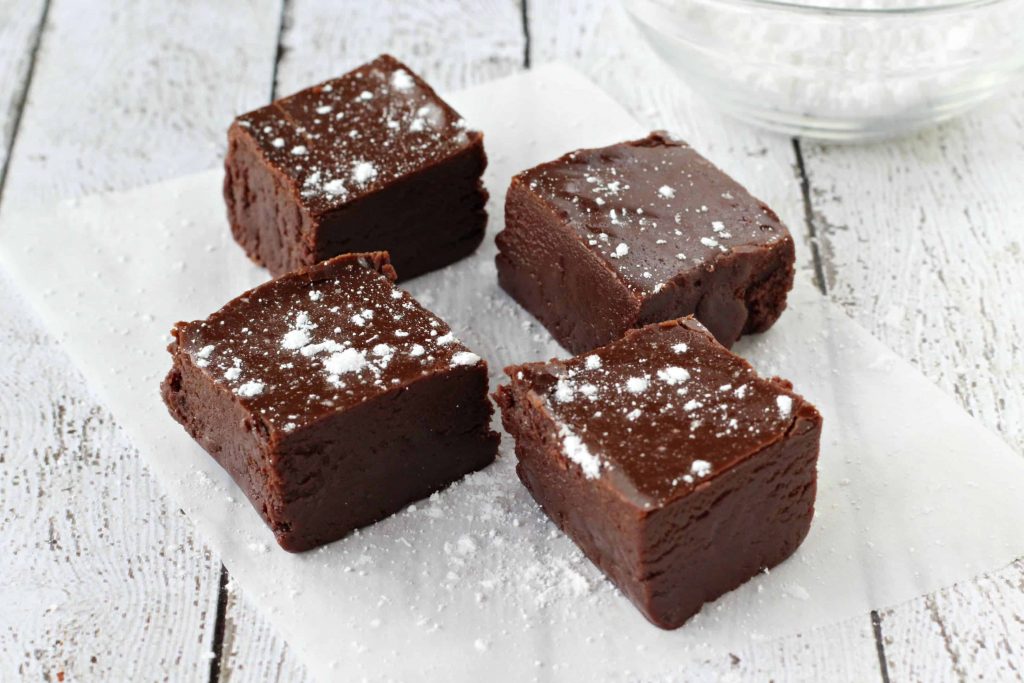 The best part? The recipe is so simple that you can easily make it your own. Add nuts or dried fruit, maybe top it with caramel or frosting. I love it plain.
Keep this one in your back pocket. You'll thank me later.
Five Minute Fudge
Author:
Cook time:
Total time:
Easy fudge that comes together in five minutes.
Ingredients
12 oz, semi-sweet chocolate chips
8 oz. (3/4 of 12 oz bag) butterscotch chips
1 can, sweetened condensed milk
1 teaspoon, vanilla
Instructions
Line a 8″ x 8″ baking dish with wax paper.
Add all ingredients to a pot over low heat.
Turn up heat until chips start to melt (never boiling), then stir until combined and smooth (or for five minutes).
Pour into 8″x 8″ baking dish, cool for 30 minutes, then cut into squares.