Last week, I finished the Christmas cards. *phew* (Don't even ask me about the presents I still have to buy…) Is it just me, or is it a lot of work?? I'm surprised every year at how stressful it can be to put together the perfect card. Even after I get a good picture, I sort through dozens of cards, and of course, love the most expensive ones.
I've been taking my daughter's picture myself for a couple of years now, since my friend Jodi moved states away. She's more comfortable with me than going to a studio, and it seems to work for now.
At our "photo shoot", I got a couple of good smiles, but I liked this sweet, thoughtful pose the best.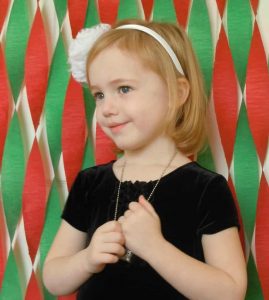 I took a look online for some frugal background ideas for photos. Here are a few homemade backgrounds that I found in my search: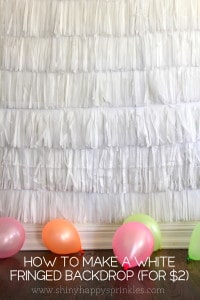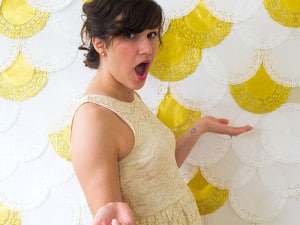 How cute do the doilies look with her dress??
For this next one, I would just tape the paper chains to the wall (that's how I did the streamers above) since I don't have–nor want to make– a photo backdrop rack.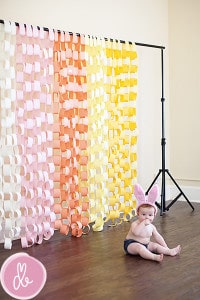 And again, I would tape the ribbons to the wall. As long as the material is light enough for transparent "magic" tape, I've never had a problem with damaging the paint when I peeled it off. You also only have the backdrop up for an hour at most, so that makes a difference in damage-control.
Do you DIY your holiday cards or family pictures? Do you have someone who takes your pictures year after year?