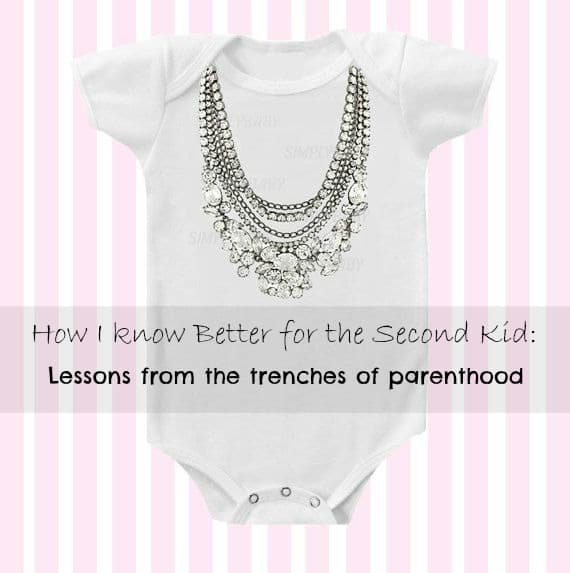 That's quite a title, isn't it? Apparently getting pregnant again has left me with a strong feeling of self-importance.
But really, I've just been re-evaluating my preparations for this baby. Obviously, having another girl means I already have the basics (and then some), but there are some lessons I have learned about the process of having a newborn and being a parent.
*This is all based on my personal experience, yours may be (and probably is) totally different. Smiley face.
1. The "fourth trimester" is the hardest part of pregnancy. Ok, so technically you aren't pregnant anymore, but for me, the first three months after birth were MUCH harder than any part of being pregnant. I mean, for one thing, the baby gets all of its needs taken care of while you are pregnant. She wants to stay up all night? No problem, I'll sleep right through it. Hungry? Sure, I'll have a snack. Not quite the same as nursing for an hour.
2. Use your resources. I had a lovely shower, and got everything I could possibly need for my daughter's arrival. And then she turned 2, and her needs changed. I turned to facebook and mom's groups, and found women selling perfectly good clothes, toys, etc. for cheapcheapcheap.
3. It will pass. During the first couple years of baby, more than any other time in my life, I felt like I would get stuck in one phase or another. I think it had something to do with the lack of sleep… you feel like days are much longer. Anyways, it does all pass. Then you deal with new issues that come with each stage of life. And they are so fun when they become little people!
4. Don't worry about documenting everything. You might not have time/energy for a baby book or writing down every milestone on facebook. That's okay.
I completely stopped scrapbooking after my daughter turned 1. I have a bunch of baby pictures on the computer, but I know my schedule won't allow for me to do the same for the next one. I do love the mini-videos I took of her as a baby during everyday life. For me, it doesn't really matter what day she started crawling, I just love to see the look on Sean's face when he would "talk" to her as an infant.
And there's the tears…:)
5. Don't get too attached to an idea of how things should be. This was a BIG lesson for me. Maybe I spent months designing the baby's room, only to realize that once she started crawling, half the decorations had to go. Or maybe I envisioned dressing her in adorably-themed outfits for every holiday, only to realize how expensive that can get. OR the time we took a family trip to the zoo when she was two, and she sobbed the whole time. You have an idea in your head of how things are going to be, and they just turn out differently…in my experience, more often than not.
But that's ok. Letting go of that need to control all outcomes leads to maturity (gah!) and the development of a more relaxed attitude that helps you to be a better parent. You realize that the nursery should be a place for your child, meeting her needs, and doesn't need to be pin-worthy at all times. A couple of special outfits is fine, but maybe hand-me-downs from a cousin is good, and hey, that's not the focus of the holiday anyway. And guess what? The kid isn't going to love every activity, so maybe save the time and money for an outing that's really worth it. (or one they can pick themselves)
The idea is to let go of the stuff that nags at you, and leave some room to appreciate the parts of parenthood that are epically awesome. Like when you see glimpses of their personality. (or peeks of your own personality in them!) Or when they hug you back or say "Mama" for the first time. Or when you see family members and friends love your baby as much as you do. Priceless.
So tell me, what did you learn from the trenches of being a parent?
Share your wisdom!