Disclosure: I got this product as part of an advertorial.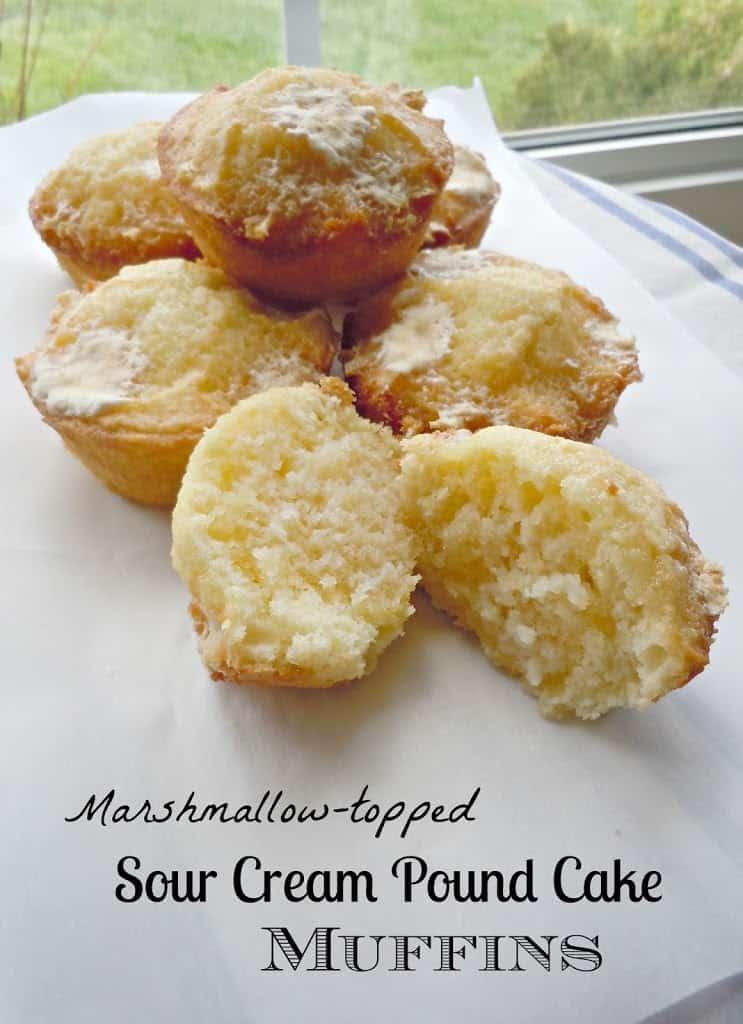 Oh yes, I did.
Can you even imagine the amount of butter and sugar in that picture?
But let's back up for a second.
I wanted to try out my new silicon muffin pan.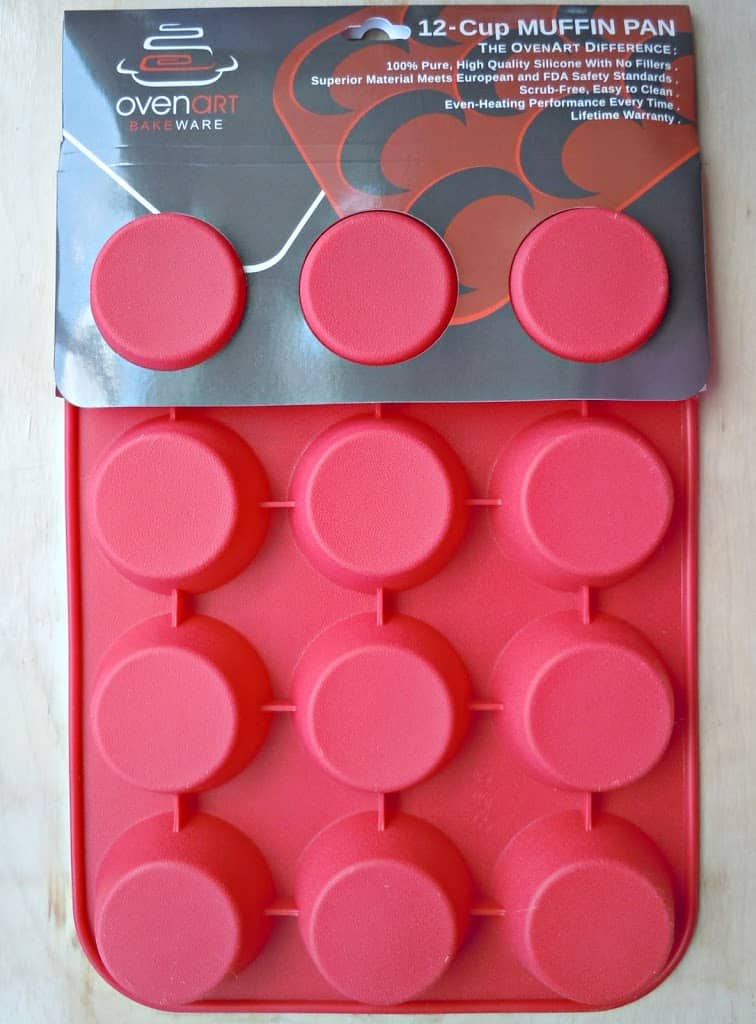 My first thought about using a pan like this? EASY CLEAN UP. I hate having to scrub the Pam & various crunchy muffin bits off of my metal pans. That's like half the reason why I'd rather make breads than muffins.
So I decided to see if the new pan would make things easier. And to bake the messiest, gooiest, crumbiest muffins my imagination could think up.
I took my no-fail, ridiculously decandant sour cream pound cake recipe…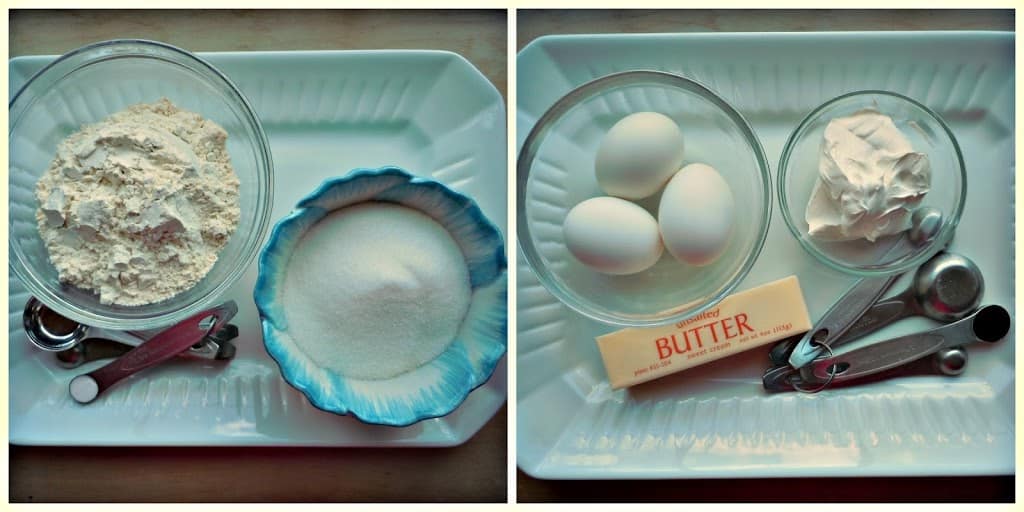 and topped it with marshmallows.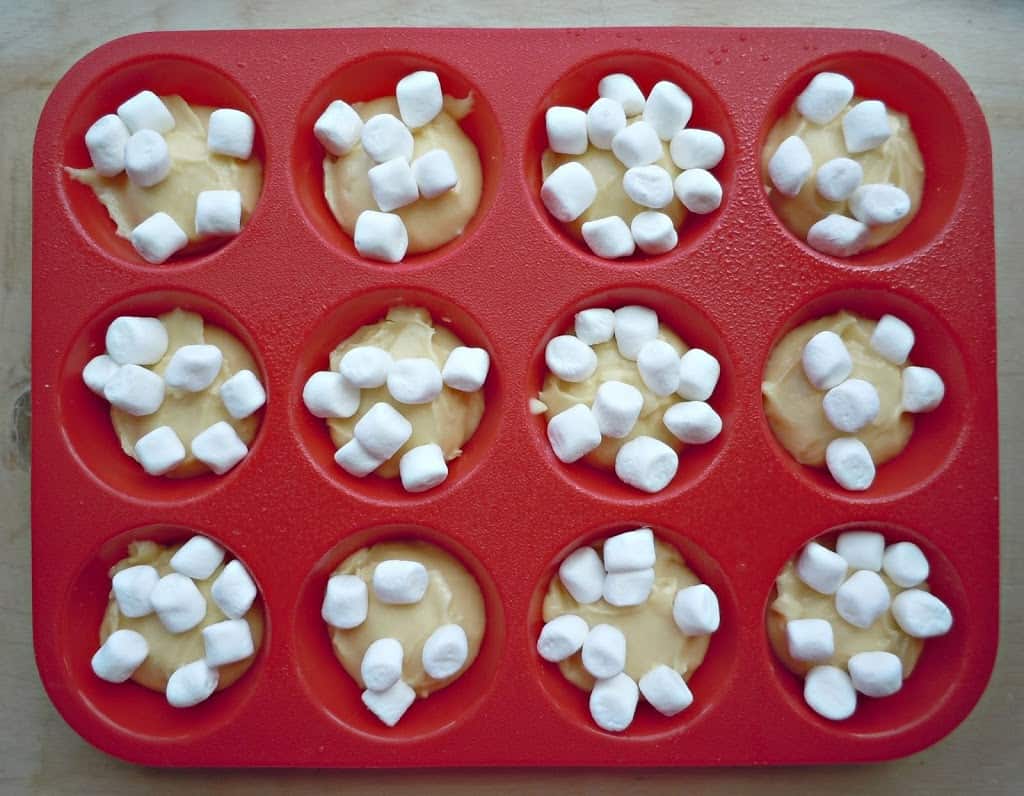 My daughter may have been an influence. She's a marshmallow monster.
The pound cake topping was crunchy, the marshmallow was gooey, and the insides were divine. the batter was super-thick, so you know that's going to be rich.
And yes, the silicon pan was much easier to clean. #nosoaking
Make these for a pregnant friend or neighbor, pregnant women love these. *wink*
Or for someone who just had a baby. We could use some love then too.
Marshmallow-Topped
Sour Cream Pound Cake Muffins
makes 2 1/2 dozen
Ingredients:
1/2 teaspoon vanilla
1/4 teaspoon baking soda
3 large eggs
1 1/2 cup flour
1/2 cup sour cream
1 1/2 cup sugar
1/4 lb (1 stick) butter
1/2 lb (about half the bag), mini-marshmallows
Instructions:
1. Preheat oven to 325 degrees.
2. In a large mixing bowl, cream together the butter & sugar. Add the sour cream.
3. Sift the baking soda and flour together.
4. Add the sifted flour to the creamed mixture, alternating with eggs, beating egg one at a time.
5. Add the vanilla.
6. Use a cookie scooper or Tablespoon to fill muffin pan with batter.
7. Top batter with 4-6 mini-marshmallows.
8. Bake for 25-30 mins, or until top is golden brown.
I received one or more of the products mentioned above for free using Tomoson.com. Regardless, I only recommend products or services I use personally and believe will be good for my readers.