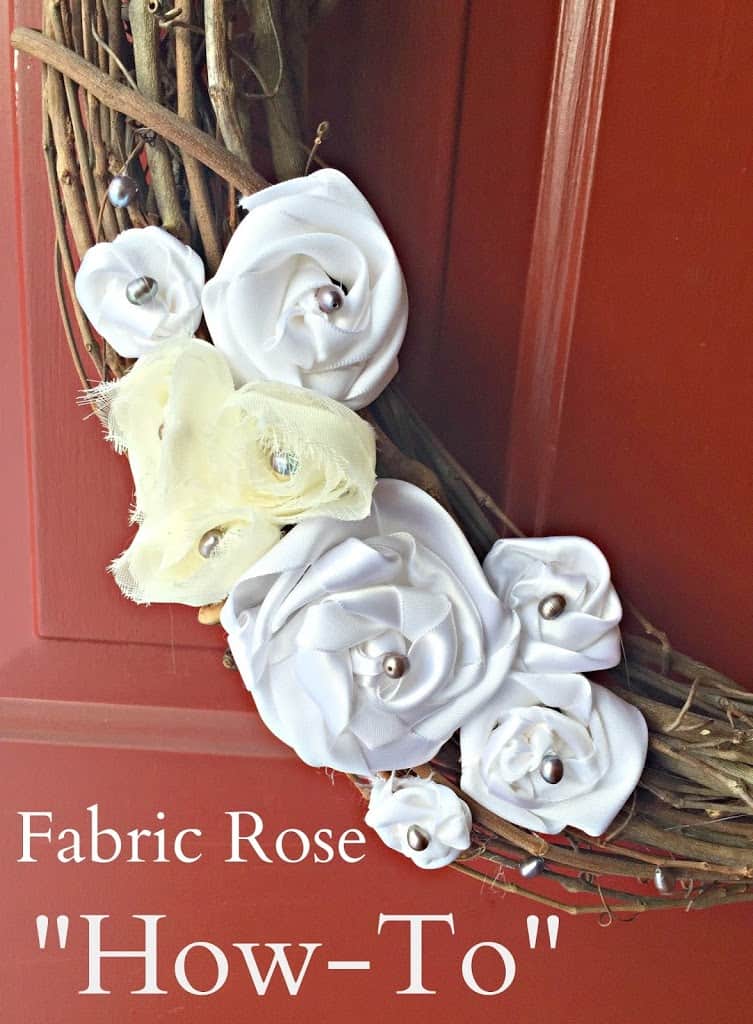 Fabric roses are very easy to make and look adorable. I learned how to make them while creating the fun wreath on my daughter's door. *Warning*–one of my first blog posts EVER.
You only need ribbon or a strip of fabric, and a glue gun. So simple.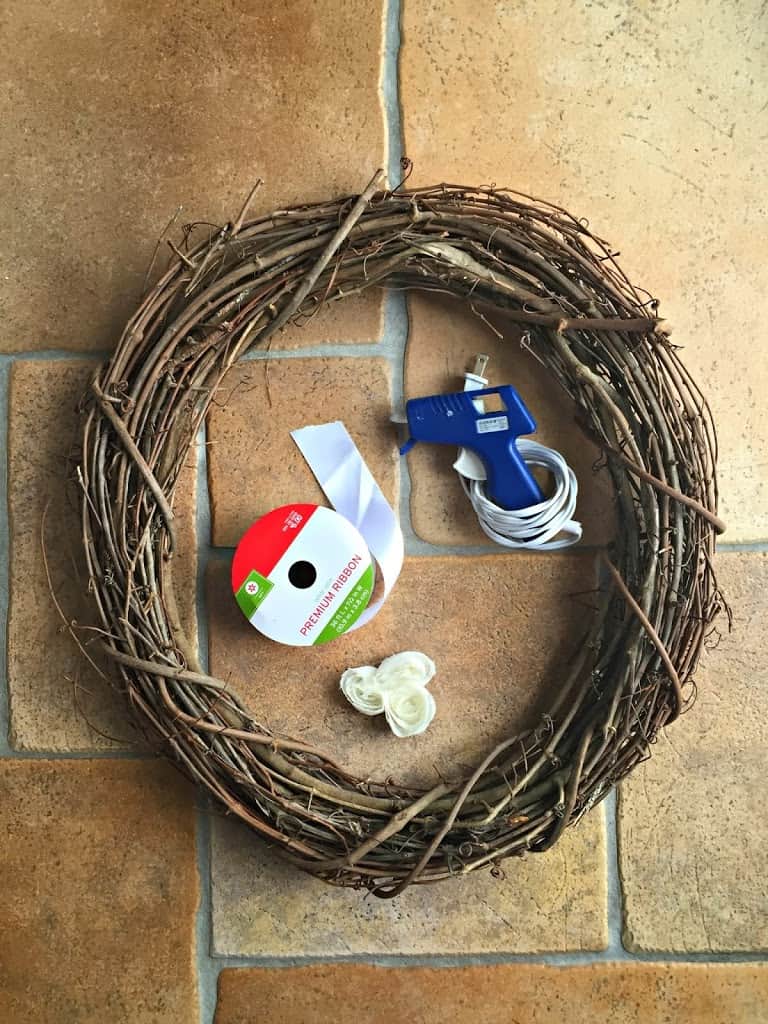 I picked up this wreath at the thrift store for next to nothing. Lately I've really been into thrift store shopping, especially for "home goods". That section is full of treasures. I shouldn't be surprised, I donate perfectly good decorations all the time. If I'm over it, I donate it. And I'm so glad someone was over this branch wreath, because I love it.
I've been on the hunt for an "all season" wreath that I could put up after the holidays. Something charming, that didn't scream "Christmas". Once I found the branch wreath, I knew a few fabric roses would spruce it up (no pun intended).
1. Determine the size of rose you need- obviously, use a longer strip of ribbon for a larger rose.
Always add a little extra material, you can cut off the excess when your rose gets to the right size.
2. Tie a knot near the starting point.
3. Start wrapping the ribbon/fabric strip around the knot, twisting it as you go.
4. Add glue drops from the glue gun to secure ribbon to center.

Be sure to add glue to the bottom of the rose, so it doesn't show on top.

When your rose is the desired size, cut off the excess ribbon (if there is any) and glue the ribbon end underneath the rose.
#needamani
Anyway!
Glue gun your roses to the wreath (or whatever your project) and add any embellishments that suit your fancy.
I added some fabric flowers and beads that were leftover from another project.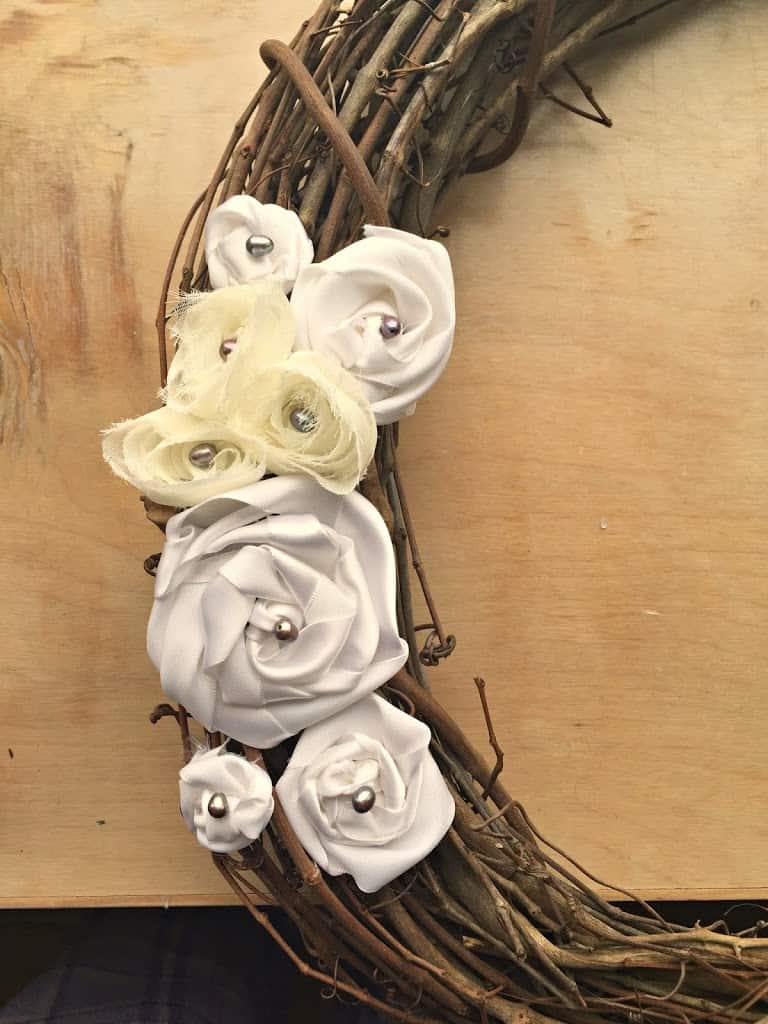 Easy enough, right?
And I've made a wreath that'll brighten up my door through Spring.