Want to personalize a cake for any occasion? No cake decorating skills needed! Check out these tips for ways to decorate a cake without frosting.
Powdered sugar dusted on wax paper stencil.
Cut the name or design that you want on the cake out of the wax paper (remove the part you want ON the cake), gently place on top of the cake, and then sprinkle the powdered sugar over the top.  When you are done, lift the wax paper off and Voila!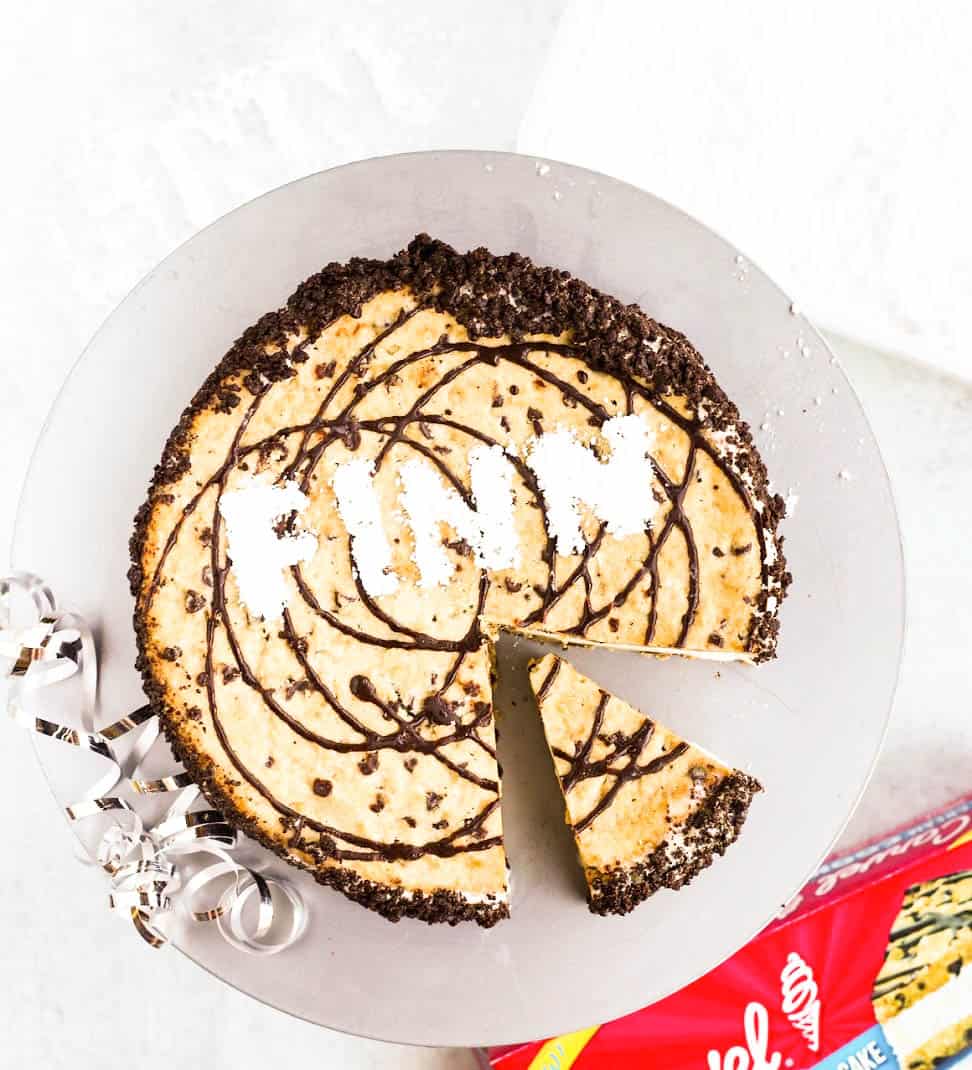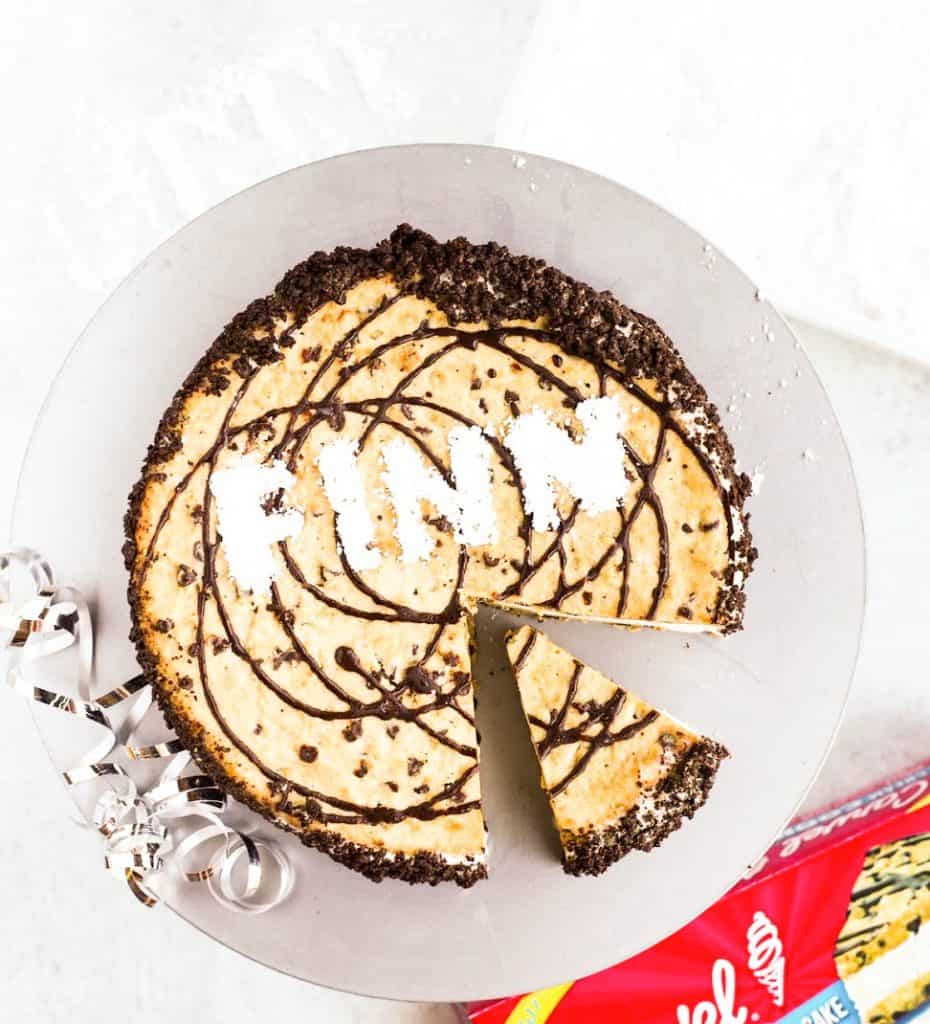 Simple print-out banner on toothpicks or straws.
Print a simple banner on the computer. Cut the banner out and tape it to the straws or long toothpicks you have and stick it in the top of the cake!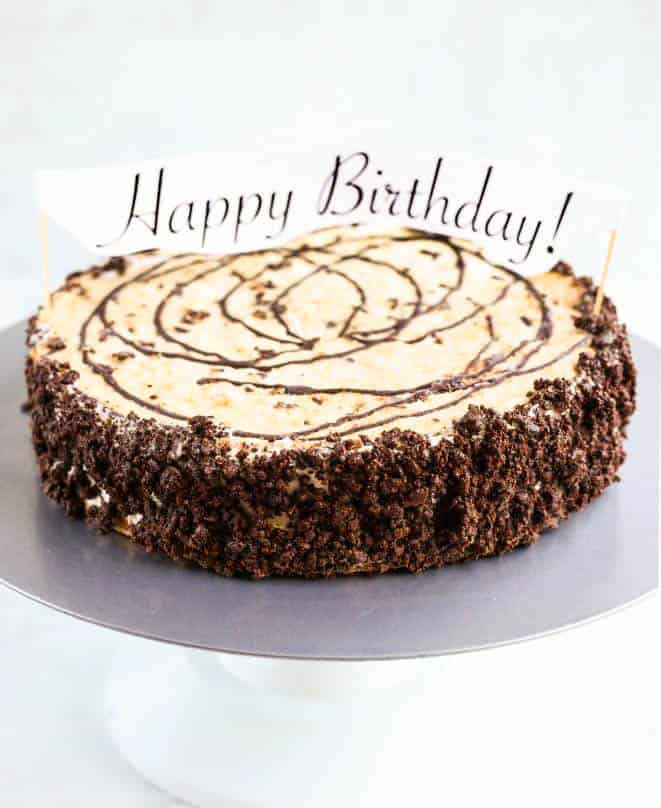 Candies in the shape of the name.
I love this method because it is simple and doesn't have to be perfect. Use a knife and spread some *icing out in the shape of the letters you want to use. Sprinkle the frosting with sprinkles or dot with candies and you will have whatever message you wanted to spell out. *you can also use softened cream cheese or yogurt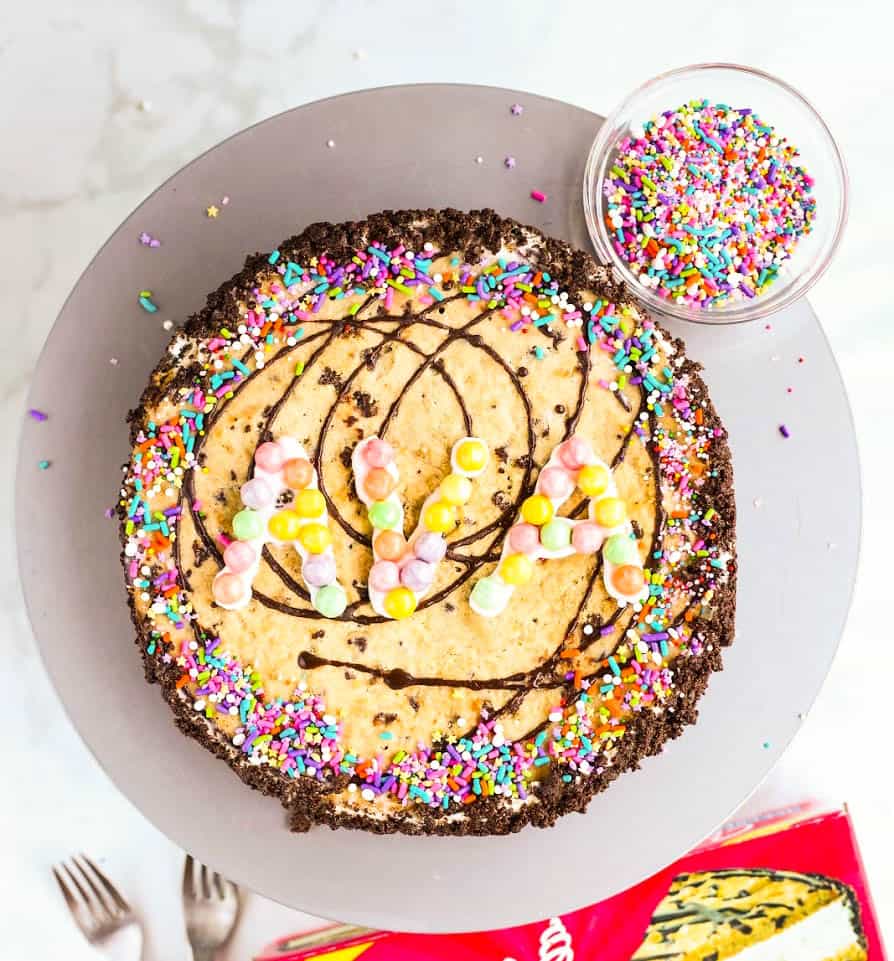 Chocolate chips & sprinkles.
You probably already have these ingredients in your kitchen! Such an easy way to add a name and some extra color to your ice cream cake.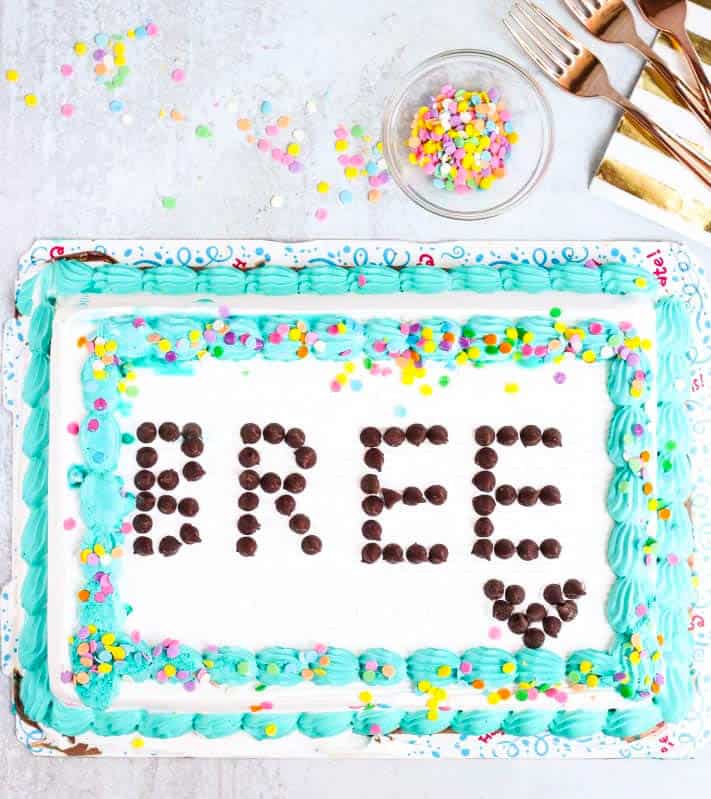 Ways to Decorate a Cake Without Frosting: Handy Tools
toothpicks -to hold up paper messages (see photo above) or plan out a name (poke small holes in top of cake for a guide)
parchment paper – cut to make shape, letter, design stencils and reusable
cake spatula – spread frosting or cream cheese easily (for attaching candies), sturdy, dish-washable
You can customize the top for the guest(s) of honor! So easy to use for any celebration!
FAQ for How to Write a Name on a Cake
How to write your name on a fondant cake?
You can use edible food pens, frosting in a piping bag or you can cut letters out of fondant and use a little frosting or water to get it to stick.
It is really just that simple! You will certainly bring a smile to anyone's face with a personalized cake.
Love these diy ideas to decorate a cake? Try this diy How to Make Edible Playdough!