Thank you to I Love Ice Cream Cakes for sponsoring this post. All opinions are my own.
Want to personalize a cake for any occasion? No cake decorating skills needed! Check out these tips for How To Write on a Cake, without a Piping Bag. Featuring our favorite variety of I Love Ice Cream Cakes!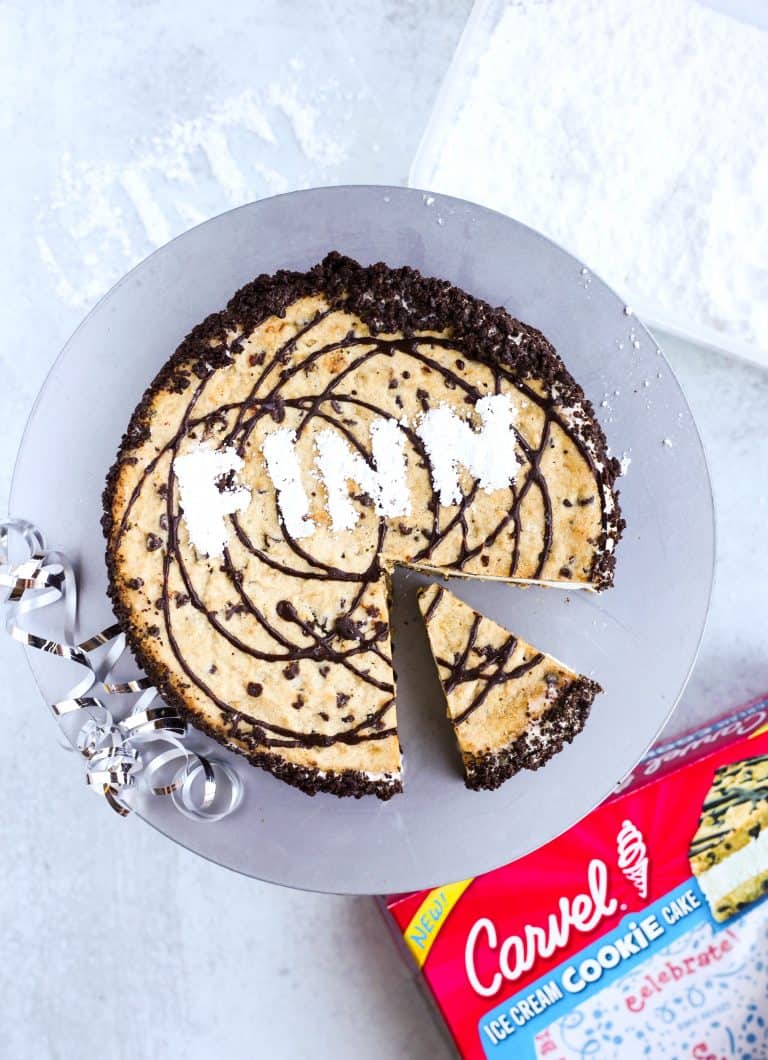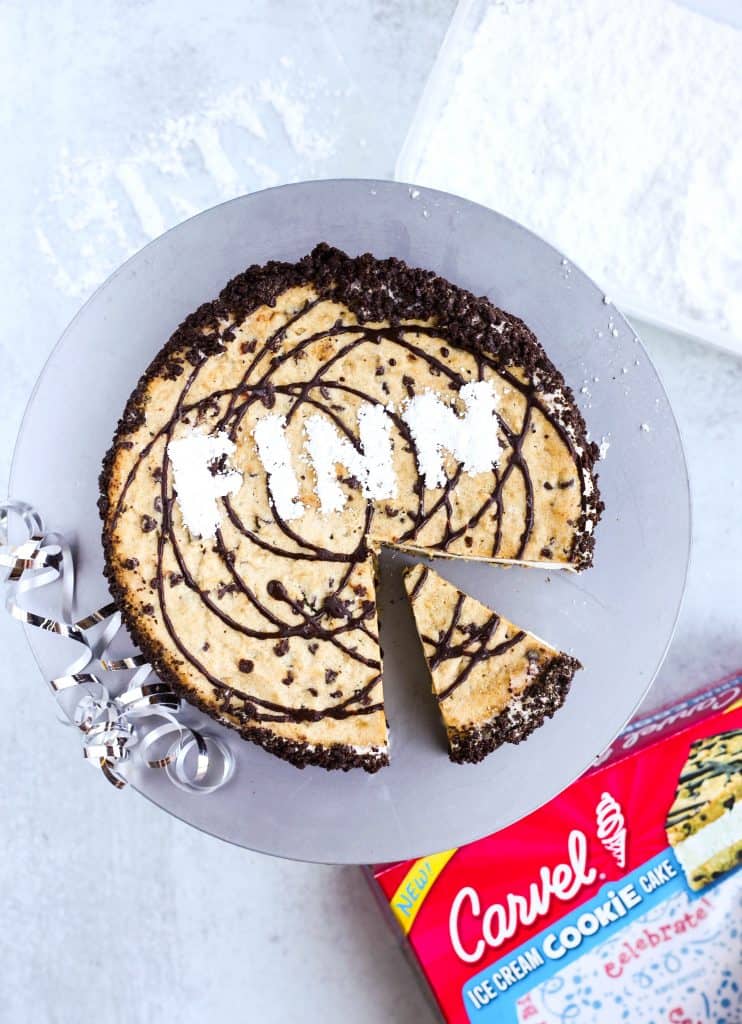 Love a good ice cream cake but don't want to layer, freeze, repeat…oh and WAIT?! A cake from I Love Ice Cream Cakes is the perfect way to celebrate any occasion and save you some time! Head to your local grocery store to the bakery or freezer section, or even order online. (You don't even have to leave the house in this summer heat!)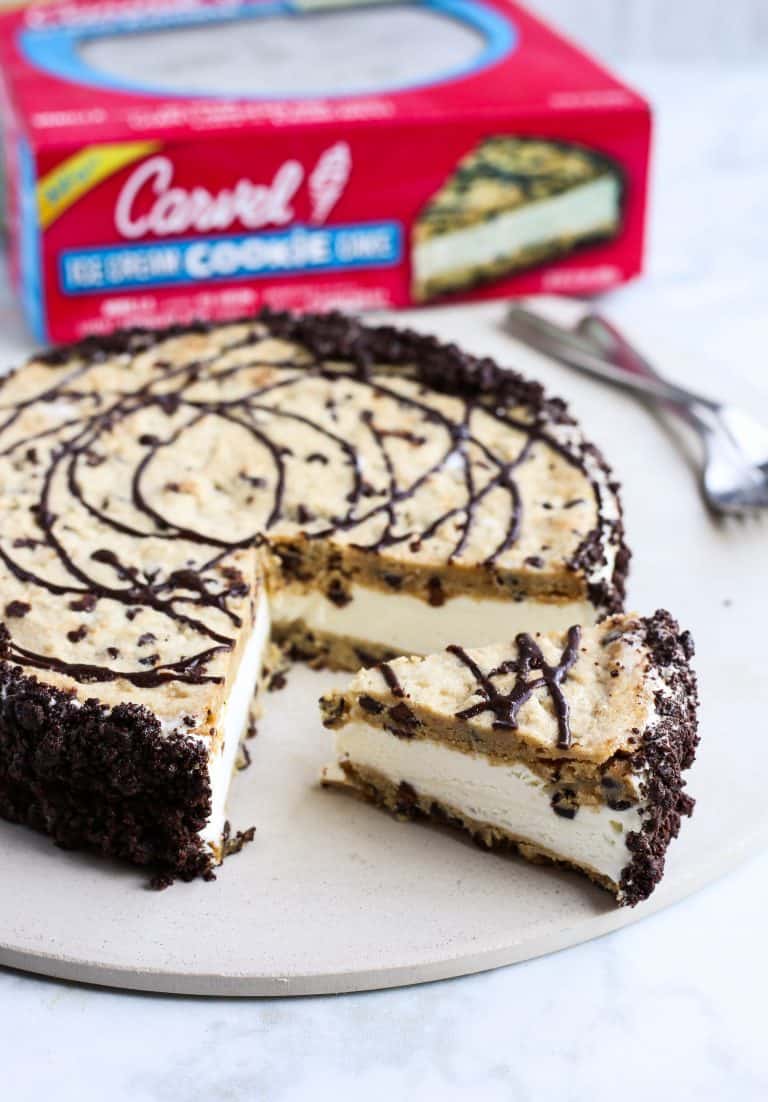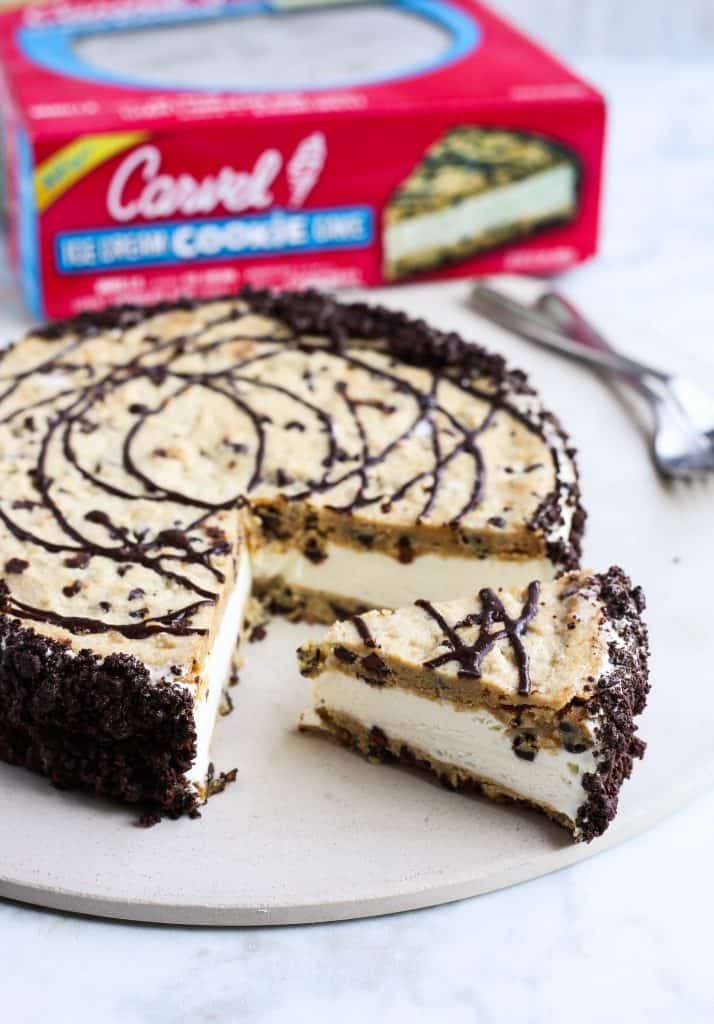 These ice cream cakes are great for any occasion, because you can easily customize them! They also come in many different styles, sizes and fun flavors, including Carvel®, OREO®, Reese's and HEATH.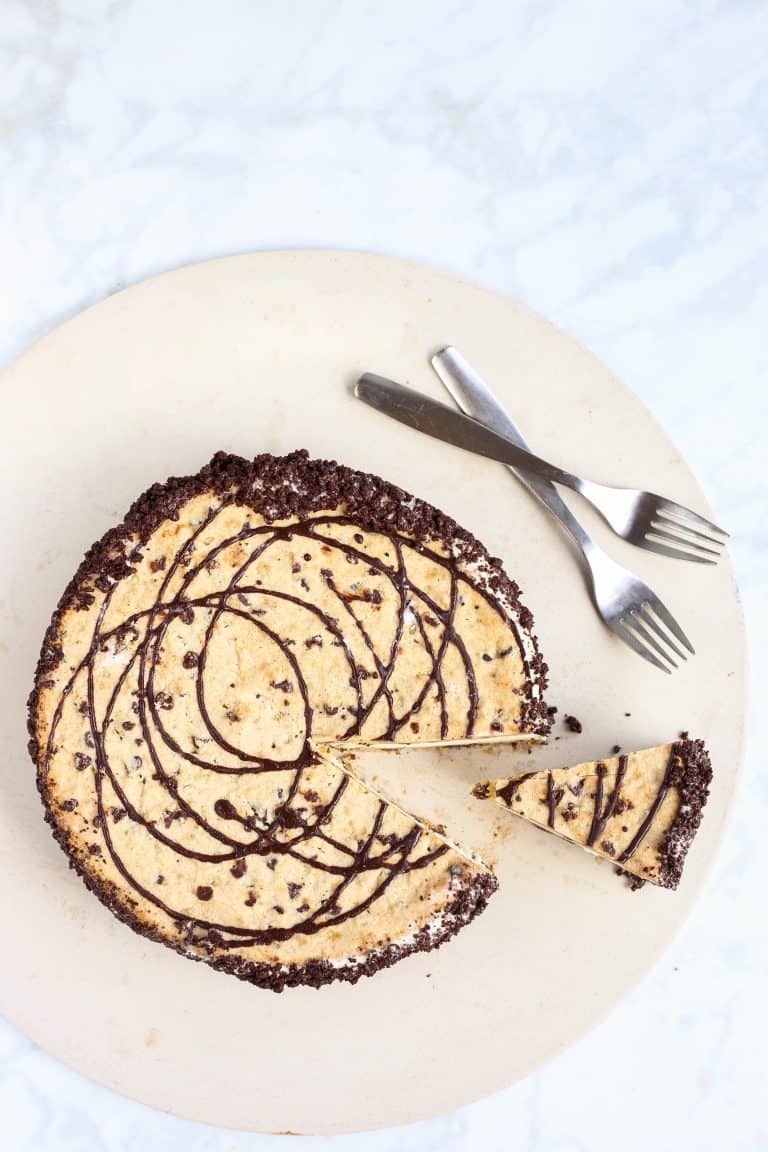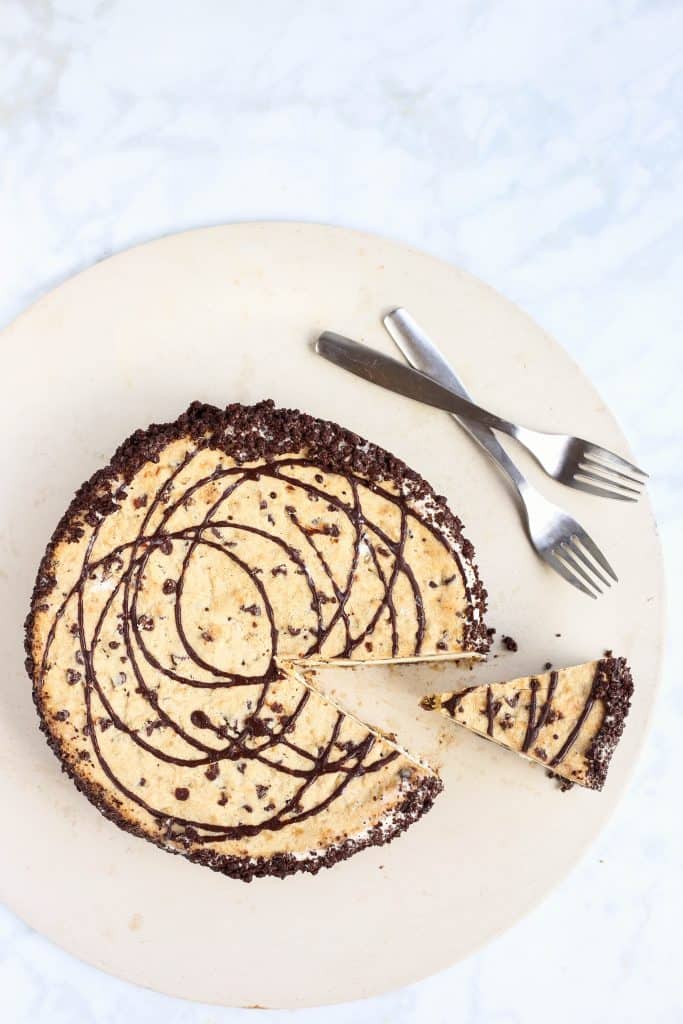 Here are four simple ways to customize your cake without fussing with a piping bag:
Powdered sugar dusted on wax paper stencil.

Cut the name or design that you want on the cake out of the wax paper (remove the part you want ON the cake), gently place on top of the cake, and then sprinkle the powdered sugar over the top. When you are done, lift the wax paper off and Voila!

Simple print-out banner on toothpicks or straws. Print a simple banner on the computer. Cut the banner out and tape it to the straws or long toothpicks you have and stick it in the top of the cake!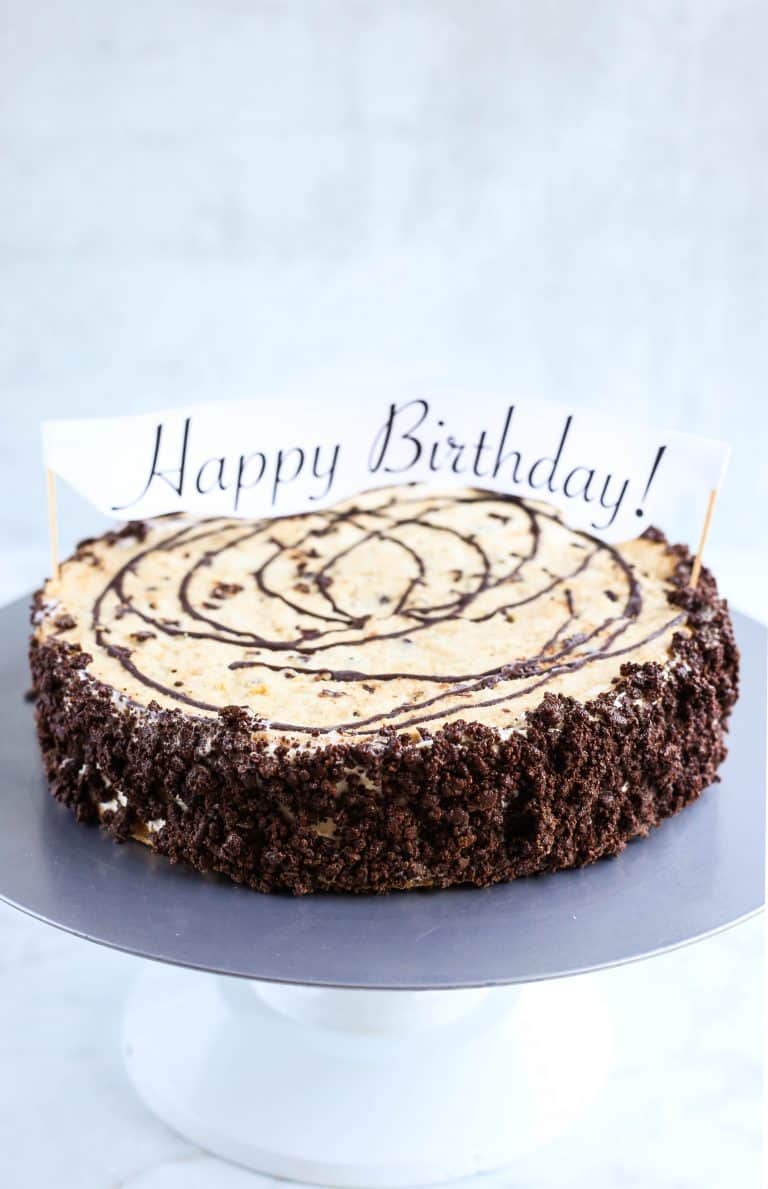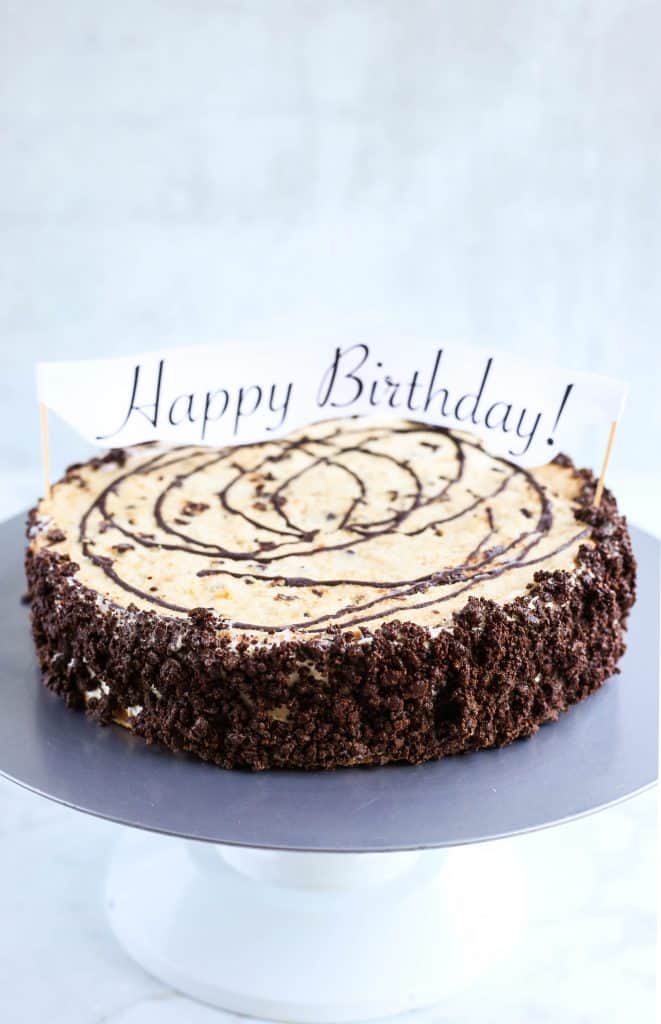 Small candies in the shape of the name.

I love this method because it is simple and doesn't have to be perfect. Use a knife and spread some *icing out in the shape of the letters you want to use. Sprinkle the frosting with sprinkles or dot with candies and you will have whatever message you wanted to spell out!
*you can also use softened cream cheese or yogurt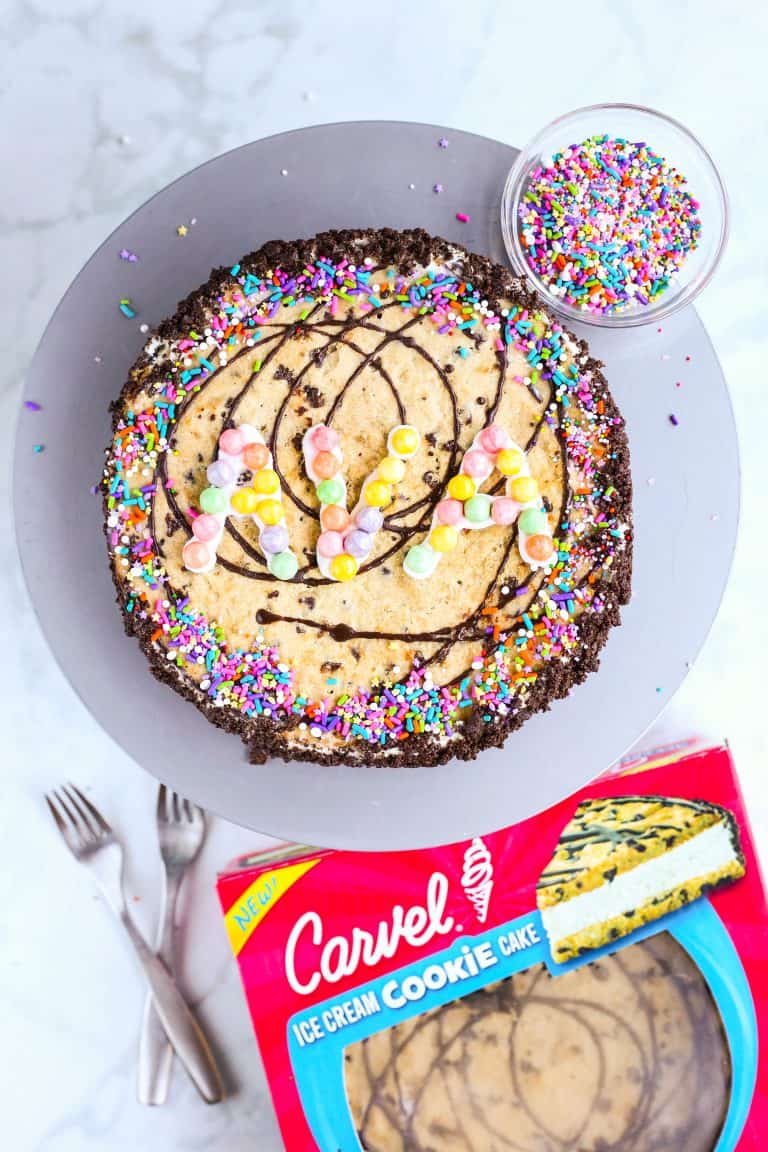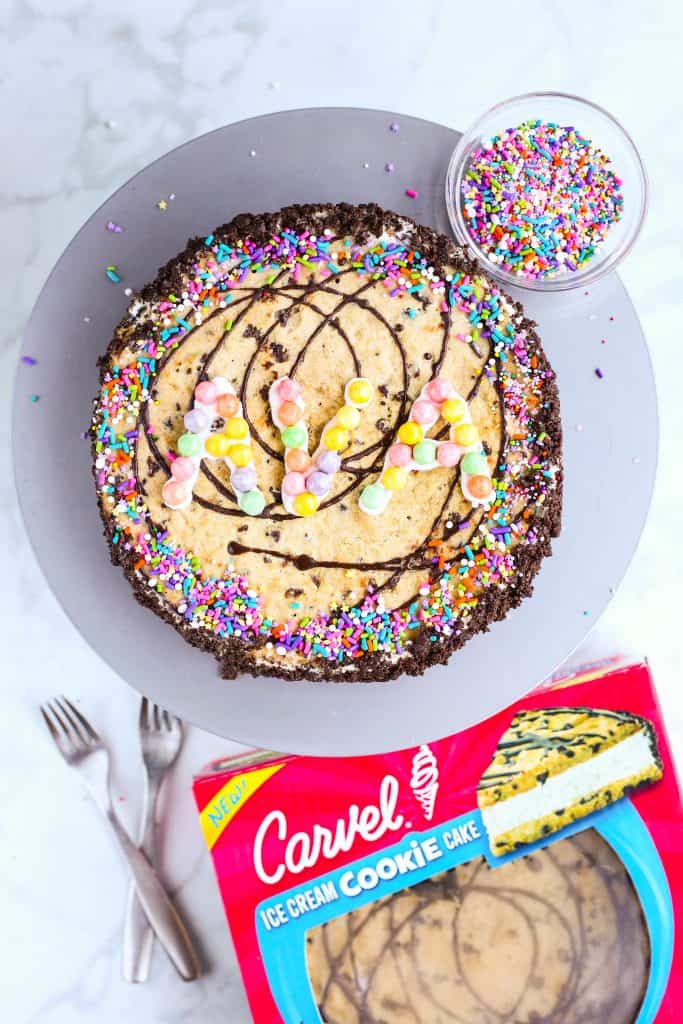 4. Chocolate chips & sprinkles. You probably already have these ingredients in your kitchen! Such an easy way to add a name and some extra color to your ice cream cake.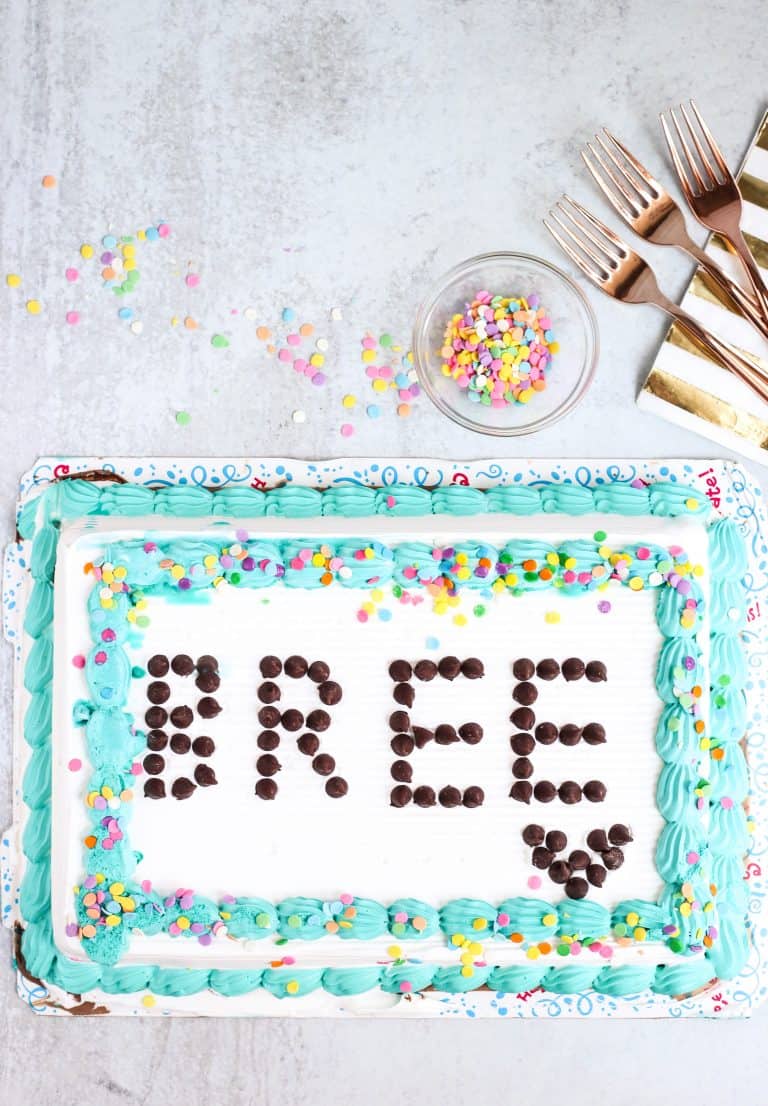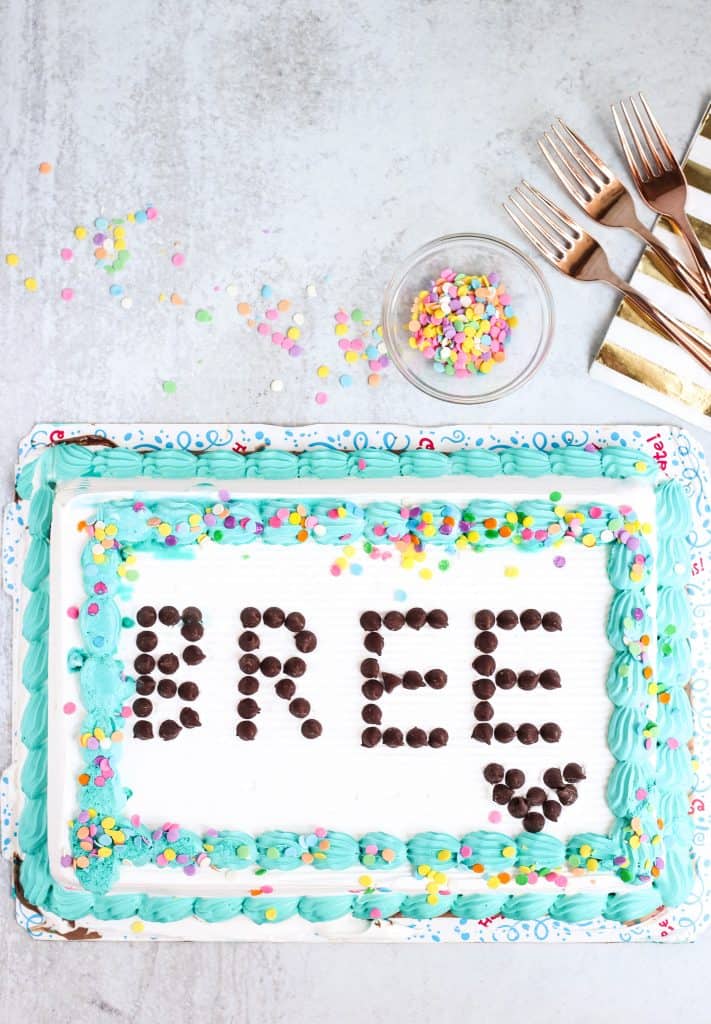 We love the Carvel Ice Cream with Confetti Sheet Cake for feeding a crowd. It's so bright and fun. You can customize the top for the guest(s) of honor! So easy to use for any celebration!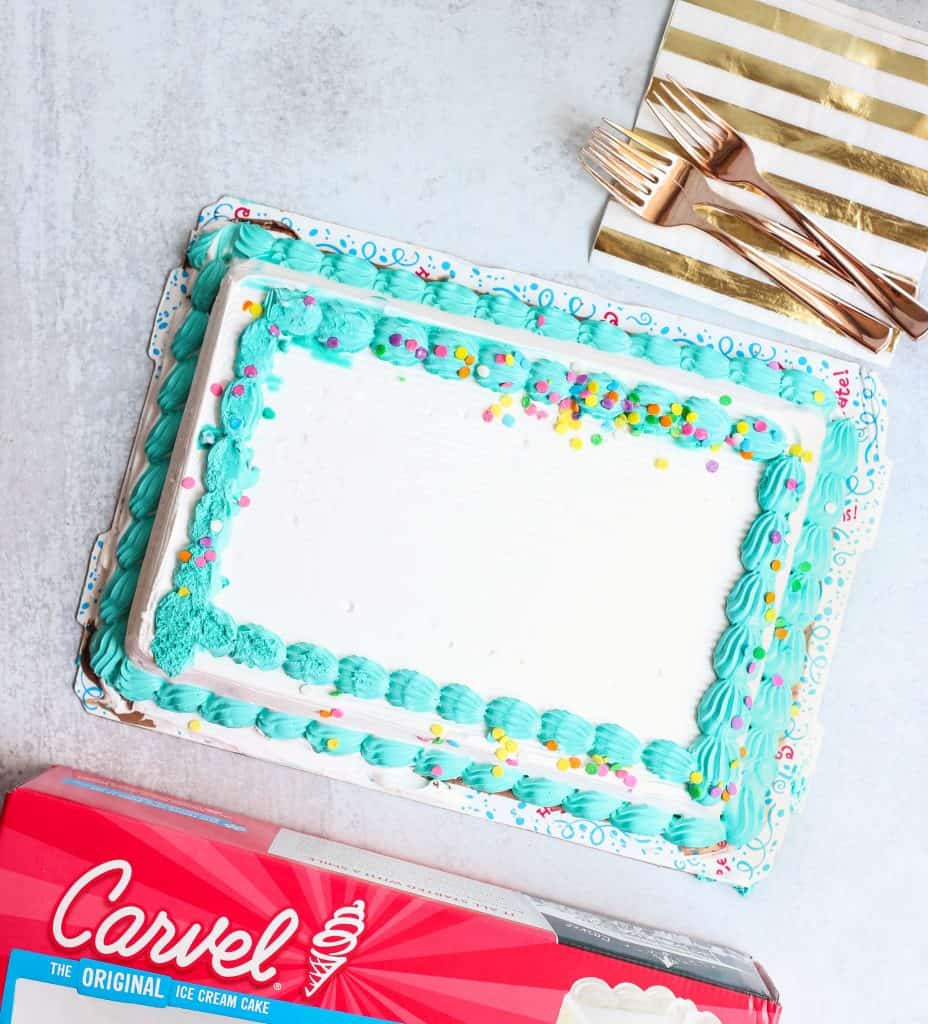 Recently, I volunteered to be in charge of the cake for my nephew's birthday. I grabbed this Carvel Ice Cream Cookie Cake in the freezer section at Meijer on my weekly grocery trip. (You can also get I Love Ice Cream Cakes online on Instacart, Walmart and Amazon Fresh, check out the product locator!) This cake has smooth vanilla ice cream sandwiched between two giant chocolate chip cookies and is then rolled in those Carvel Crunchies we all know and love. I added my nephew's name, and magically, I was the best aunt ever!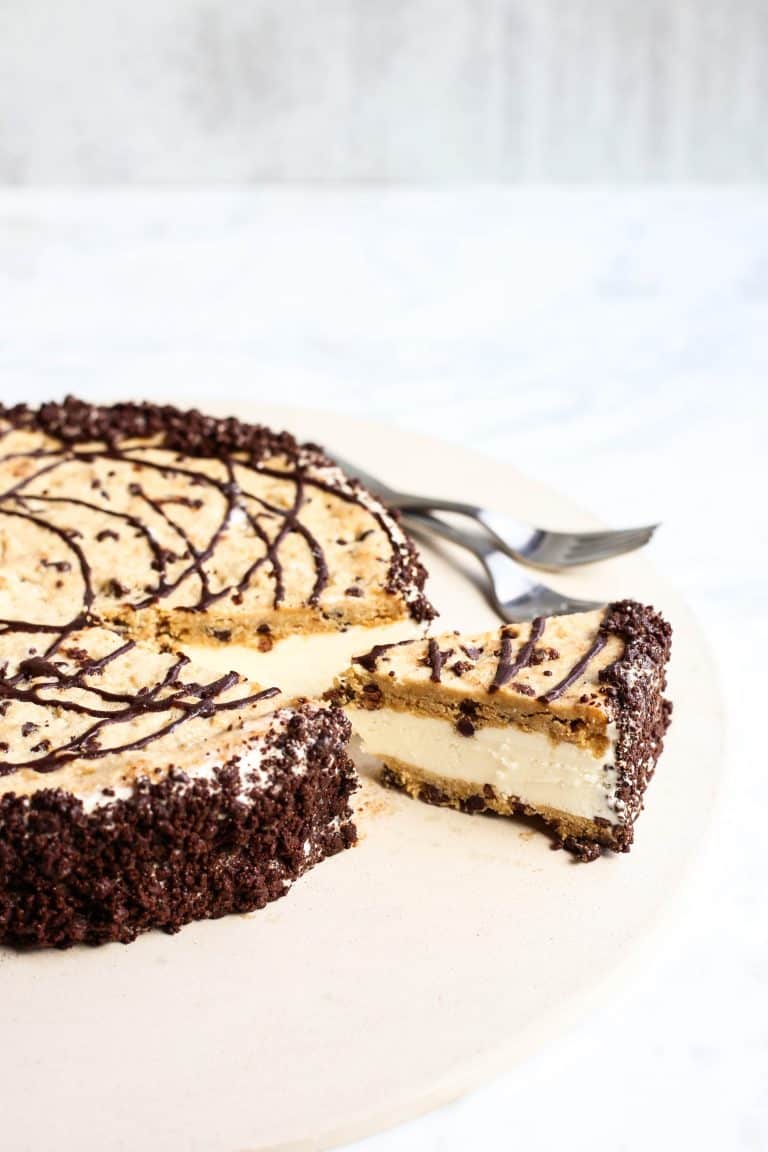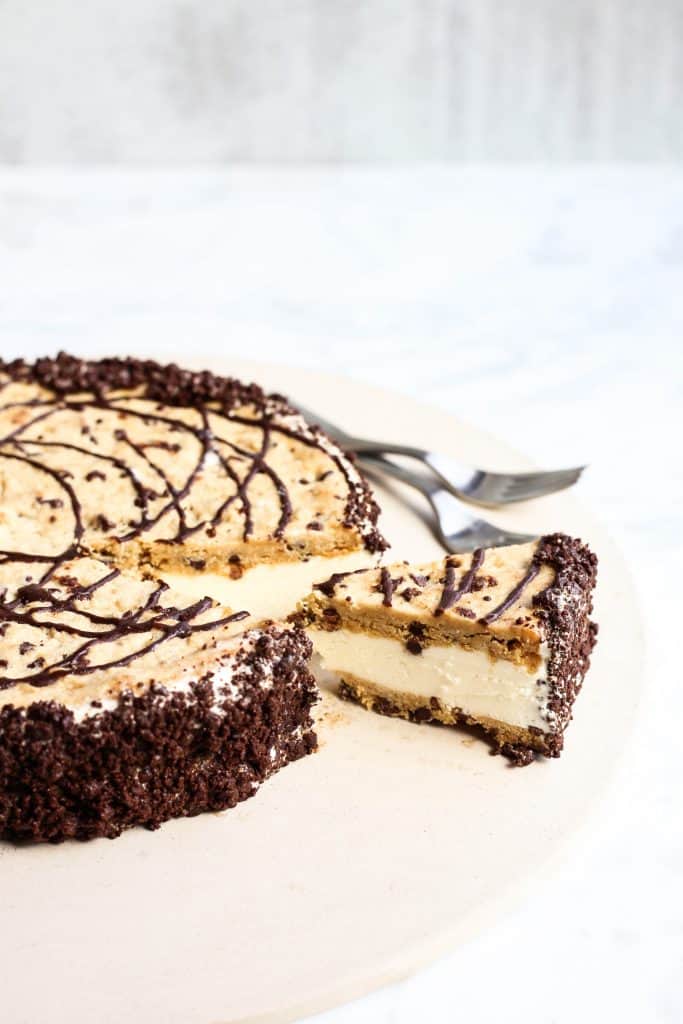 It is really just that simple! You will certainly bring a smile to anyone's face with an ice cream cake.
Join the Crunchie Club to get some great coupons and find out about their other products!
And for more sweet ideas follow I Love Ice Cream Cakes on Facebook and Instagram!