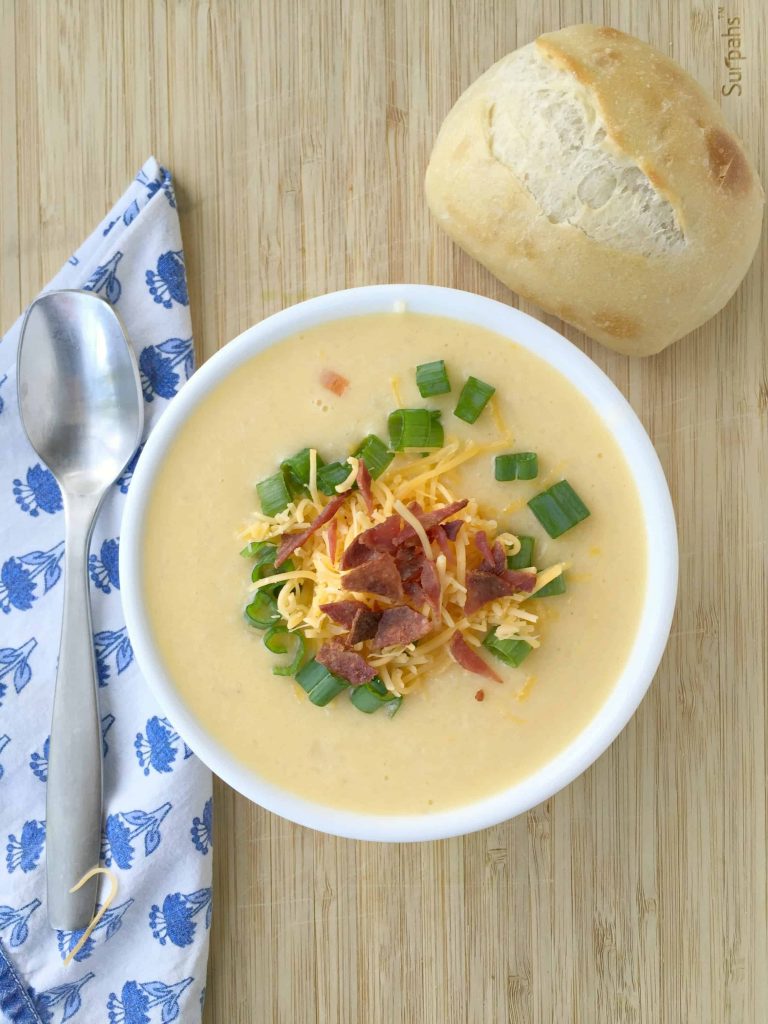 Does this taste like potato soup? No. I'll level with you. It tastes like cauliflower and cheddar cheese.
Don't go!
I'd also like to mention that it tastes amazing. Seriously.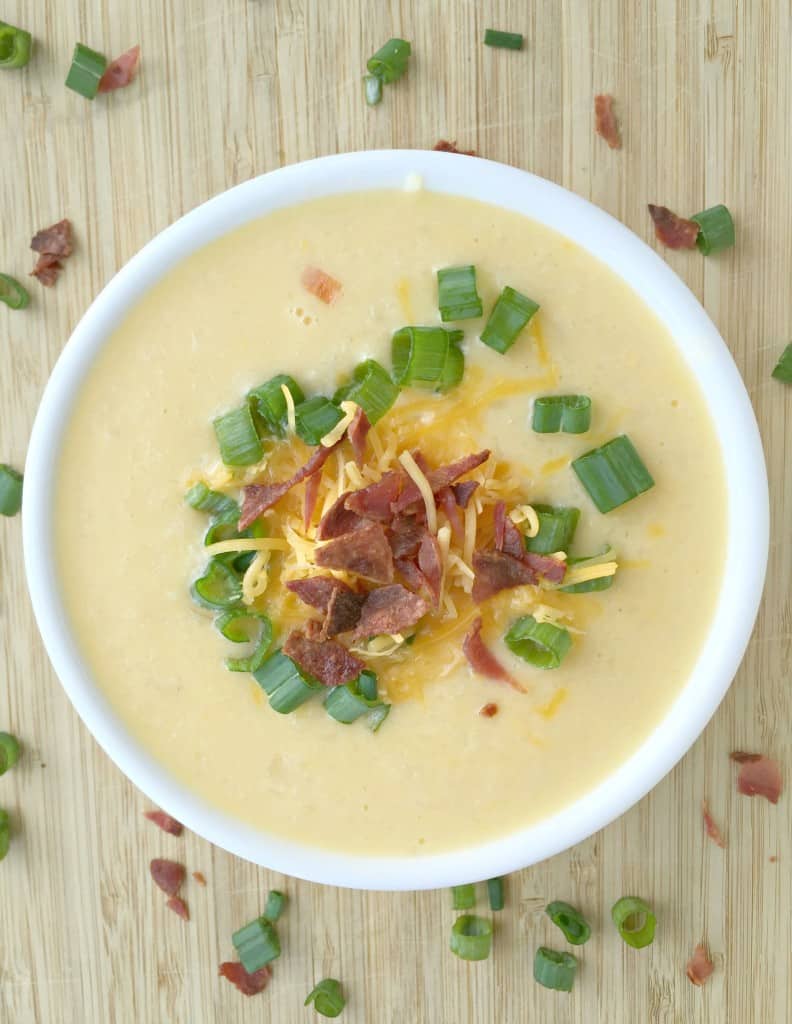 Especially with some bacon & chives added in. Be sure to use the SHARP cheddar, and don't be shy.
But let's back up a minute.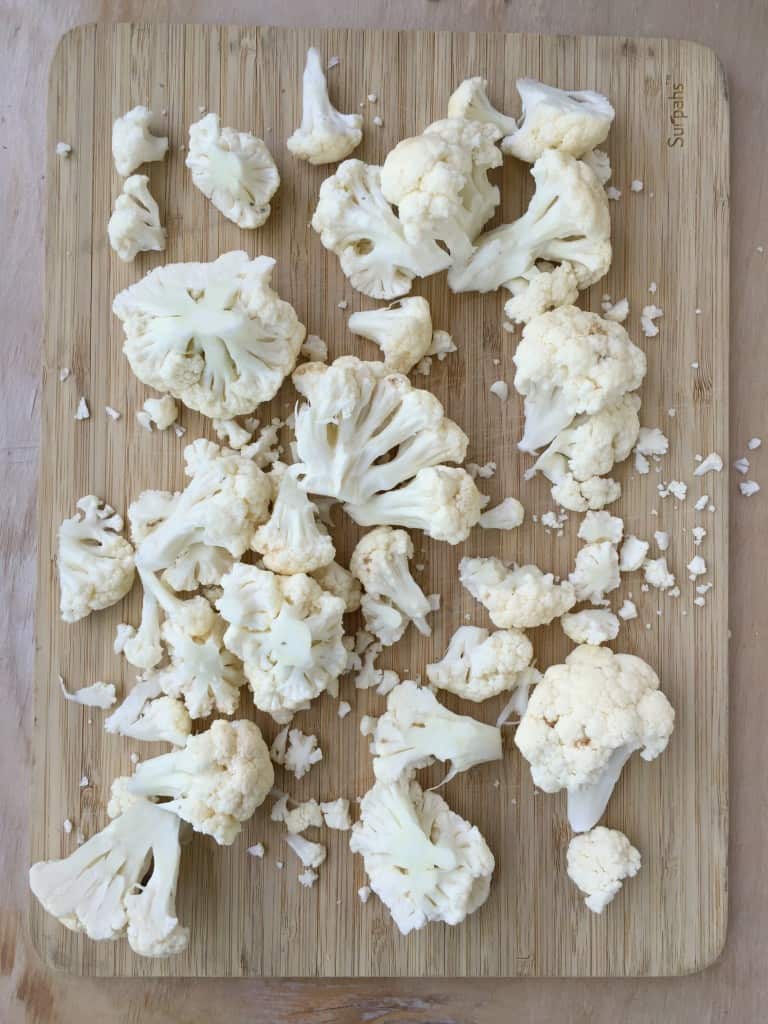 I'm loving the fact that all things cauliflower are taking over Pinterest. Roasted cauliflower, cauliflower in buffalo sauce, crunchy cauliflower bites… it's all awesome.
Why? Because cauliflower is finally getting its time in the sun.
It's basically flavorless and mostly ignored. It's like the sleeper vegetable.
Cauliflower is good for you and takes on the flavor of anything you choose. So the possibilities are endless.
Now, potatoes aren't necessarily bad for you, but subbing in cauliflower jacks up the healthy factor of this soup.
Which means you can add plenty of sharp cheddar cheese, and go to town with crusty bread dippers.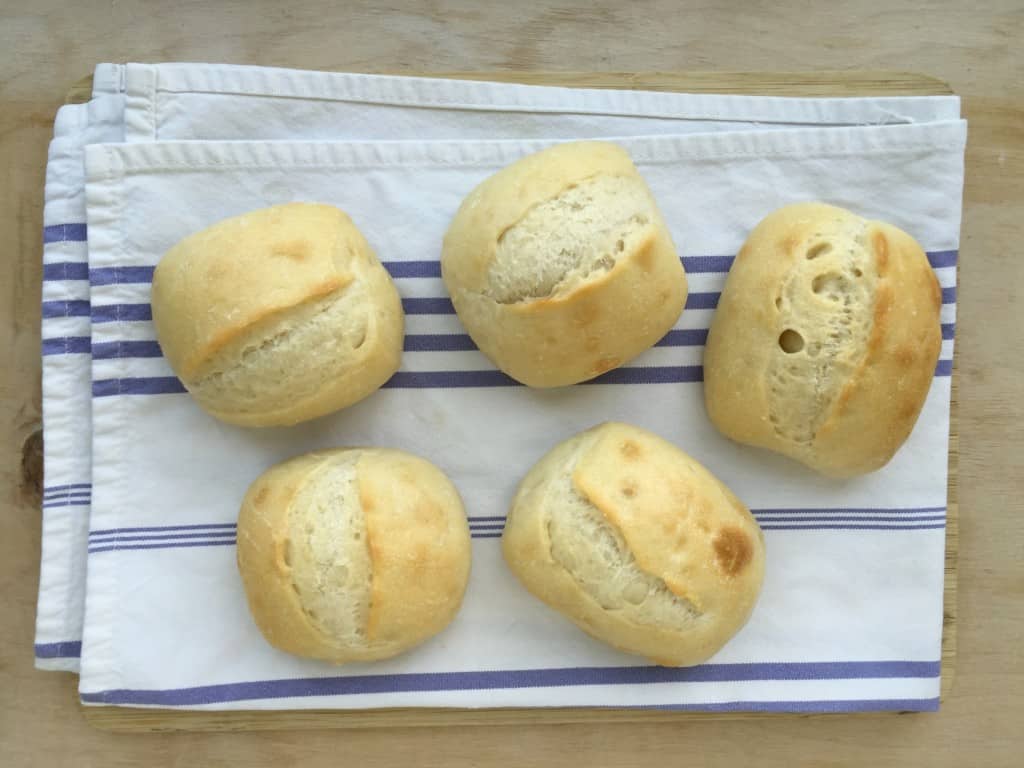 It also means you can load it up (title? eh?) with all sorts of goodies. And take a big spoonful out of the middle of the soup. Which is exactly what I did.  To be more civilized, you can serve in these awesome soup bowls!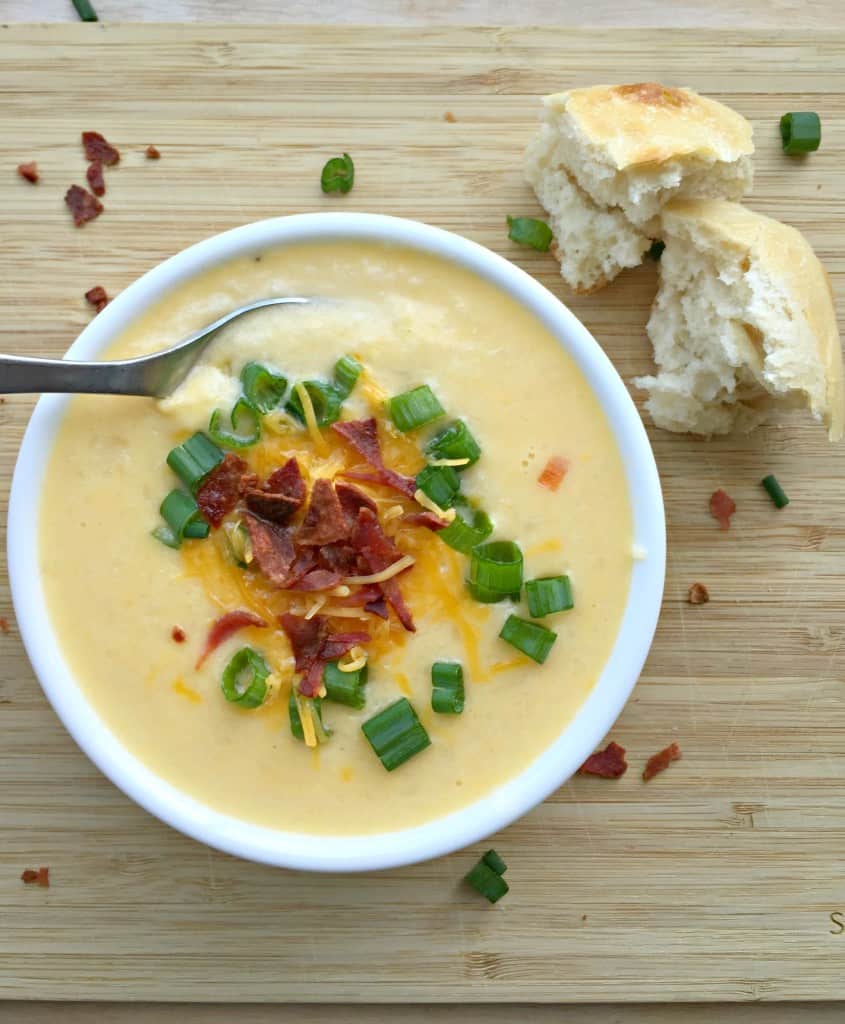 Creamy, flavorful, and a serving of veggies? Cauliflower, I kinda like you.