Ready for a no-fuss, kid-friendly, make-ahead breakfast that the whole family will love? Check out these French Toast Overnight Oats, topped with fruit and butterscotch chips.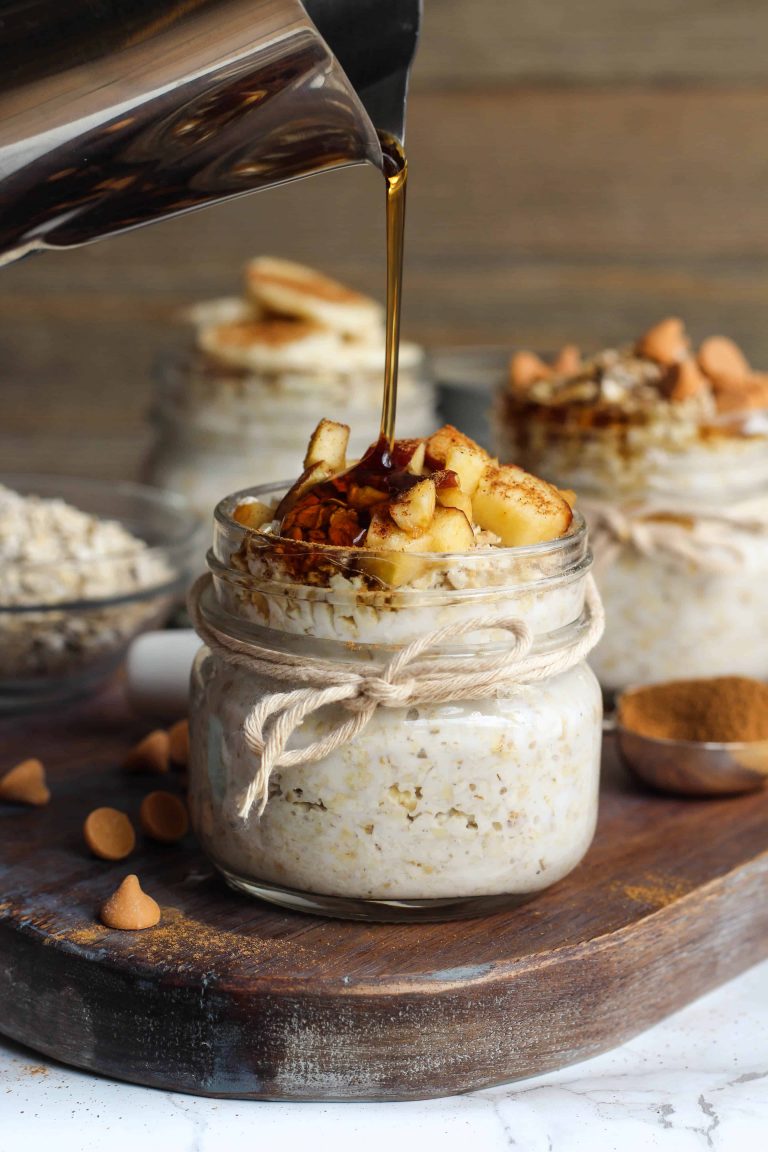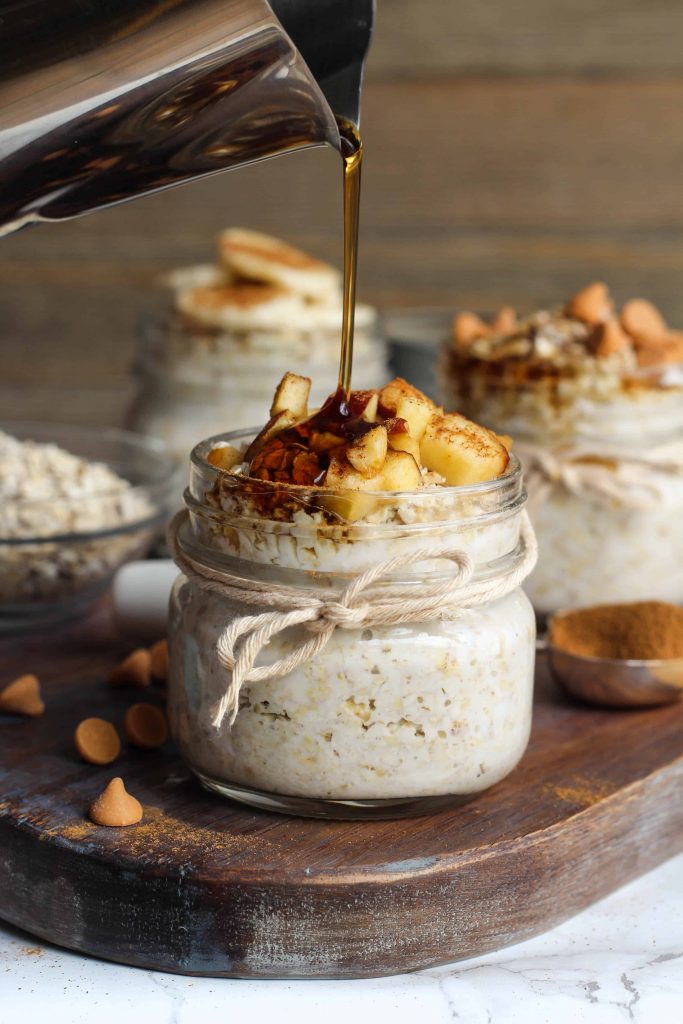 Overnight Oats French Toast
I'm loving this trend with overnight oats. It's my go-to when I'm planning my meals for the week ahead. No matter how busy our weekday mornings can be, grabbing a jar of overnight oats from the fridge always sounds like a good idea. So quick & simple!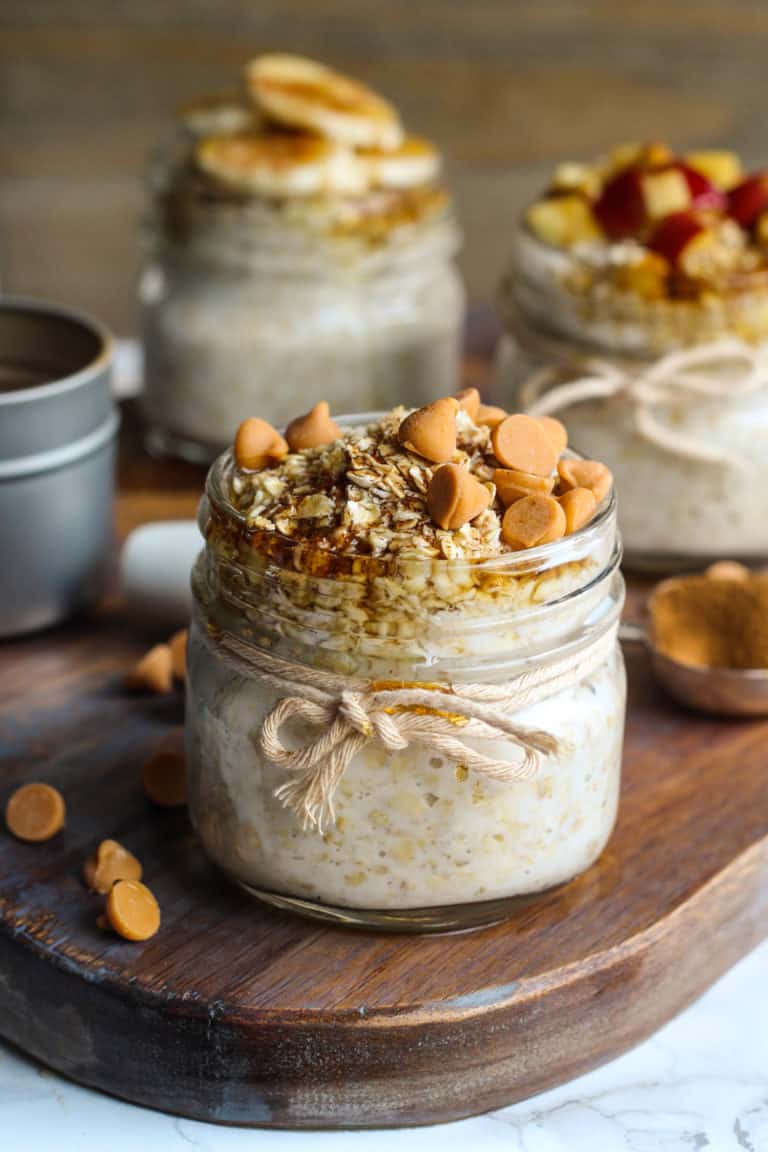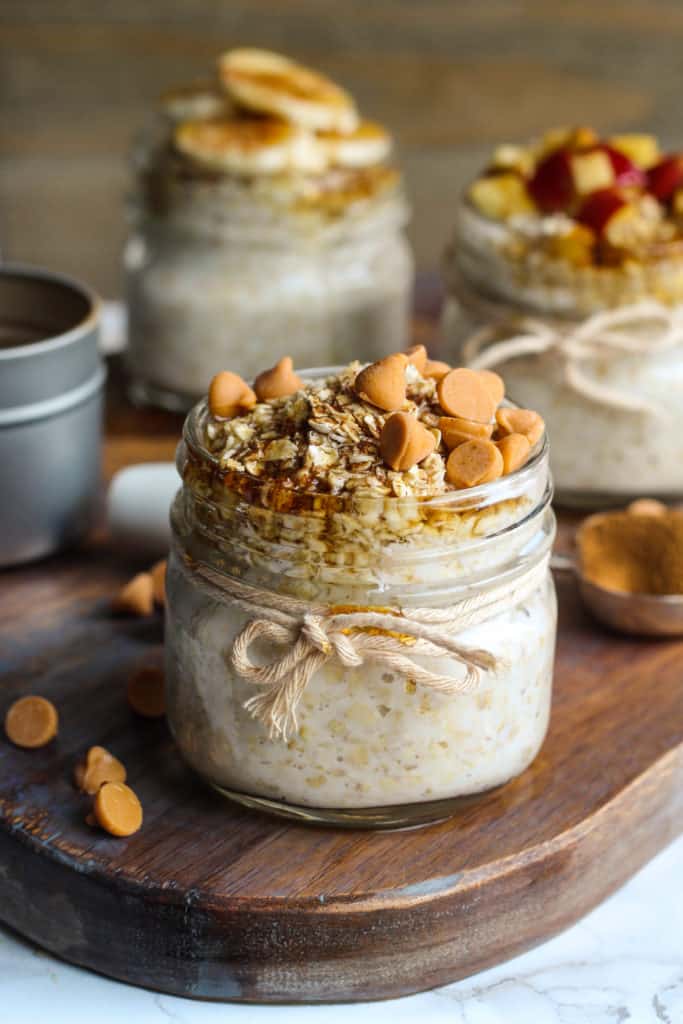 To Make French Toast Overnight Oats:
1 cup, milk (dairy-free if desired)
2 cups, oats
1/2 cup, butterscotch chips
1 Tablespoon, maple syrup
1 teaspoon, cinnamon
For topping: chopped fruit (bananas and apples work best)
Directions For French Toast Overnight Oats:
Add 1/2 cup of oats to each of four small jars. These mason jars are perfect dual use for storage and serving!
Add 1/4 cup of milk to each jar.
Divide the cinnamon, butterscotch chips, and maple syrup between each jar, and add to mixture.
Stir to combine.
Add top to jars, and store in fridge overnight.
When ready to serve, add fruit or more syrup to top, and enjoy!
Plus, they're kid-approved! Especially when I make them with delicious milk. Their cows are not given growth hormones* or antibiotics, and are raised on farms that follow sustainable organic practices. You can really taste the difference! It's the right choice for my family and the environment.
These overnight oats couldn't be easier to prep. Add oats, your choice of milk, cinnamon, and butterscotch chips to a small jar. Measuring your ingredients is a breeze with these collapsible measuring cups that are great for wet and dry ingredients– plus they store well in your drawers!
Store in fridge overnight, and pull one out as needed! They last 3-5 days in the fridge.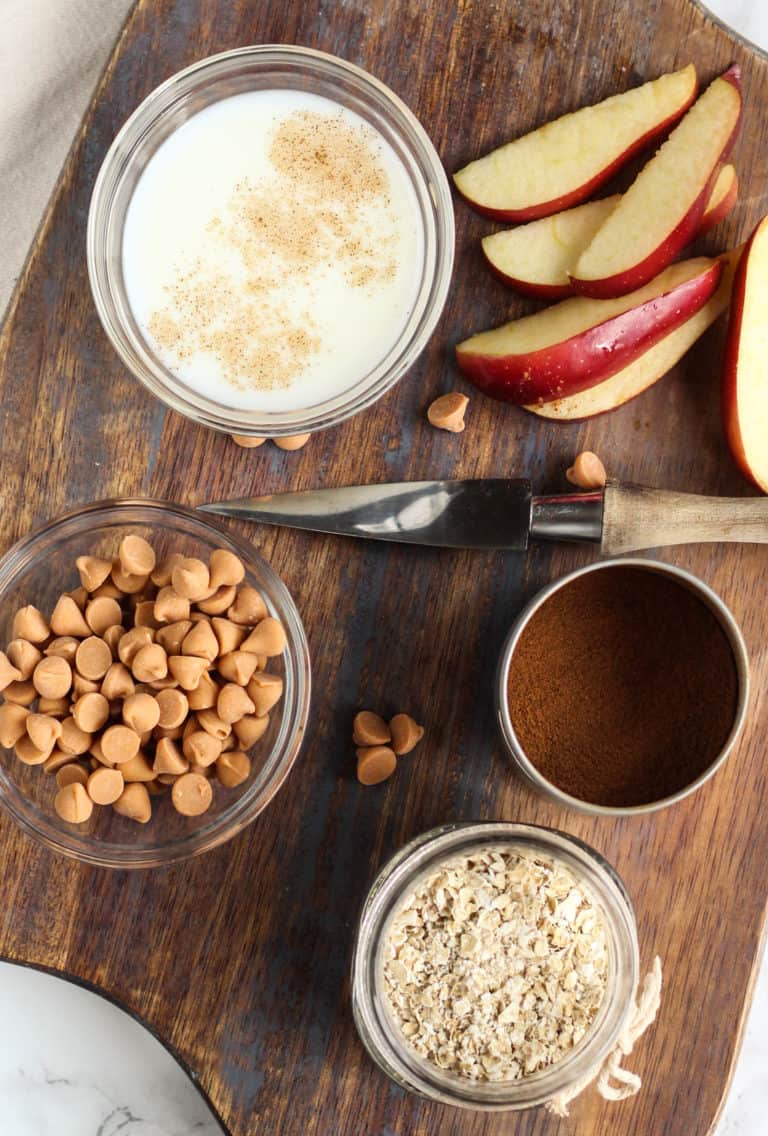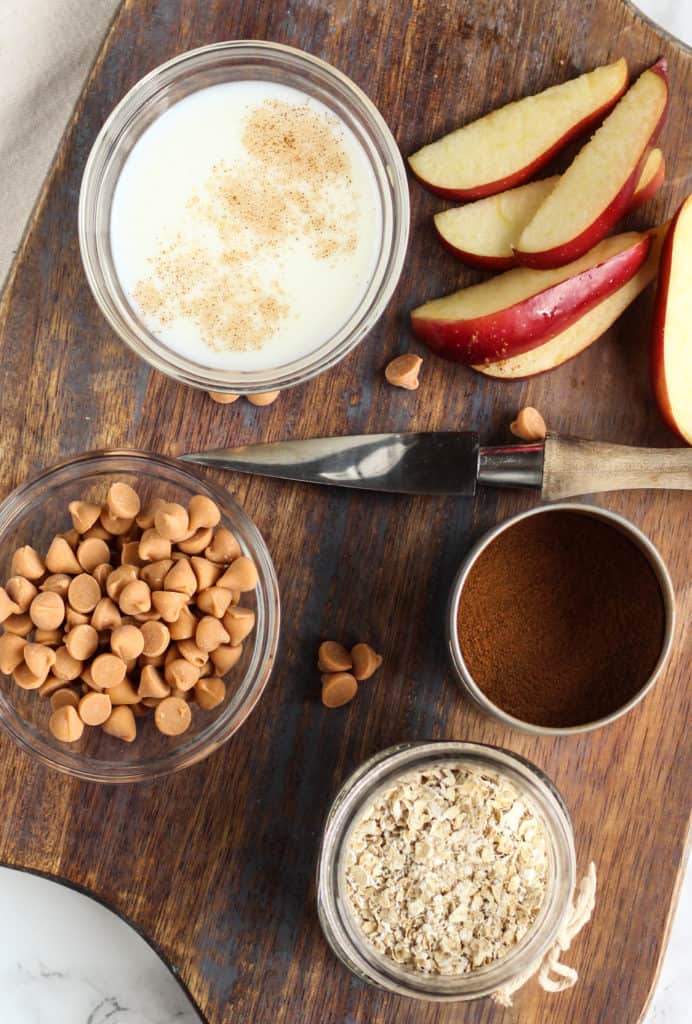 When serving, top with a splash of Horizon® Half & Half, and add any chopped fruit you like. My family's favorite is chopped apples with a sprinkle of cinnamon.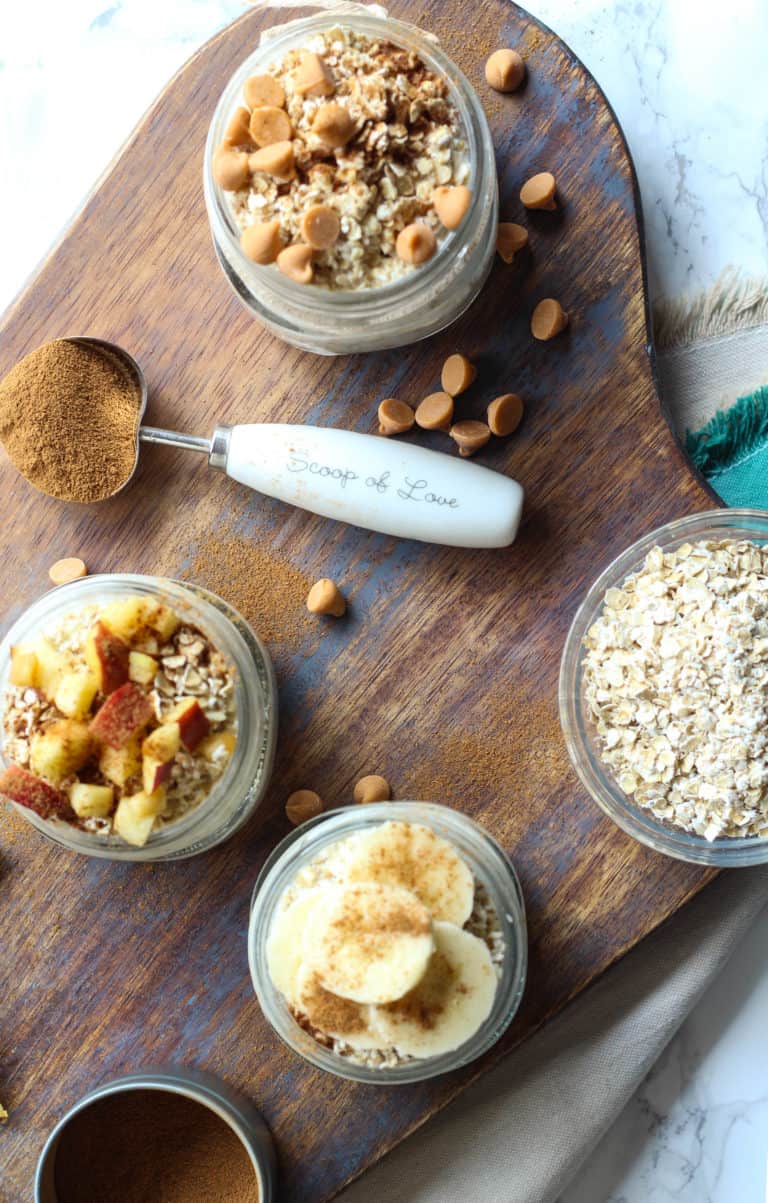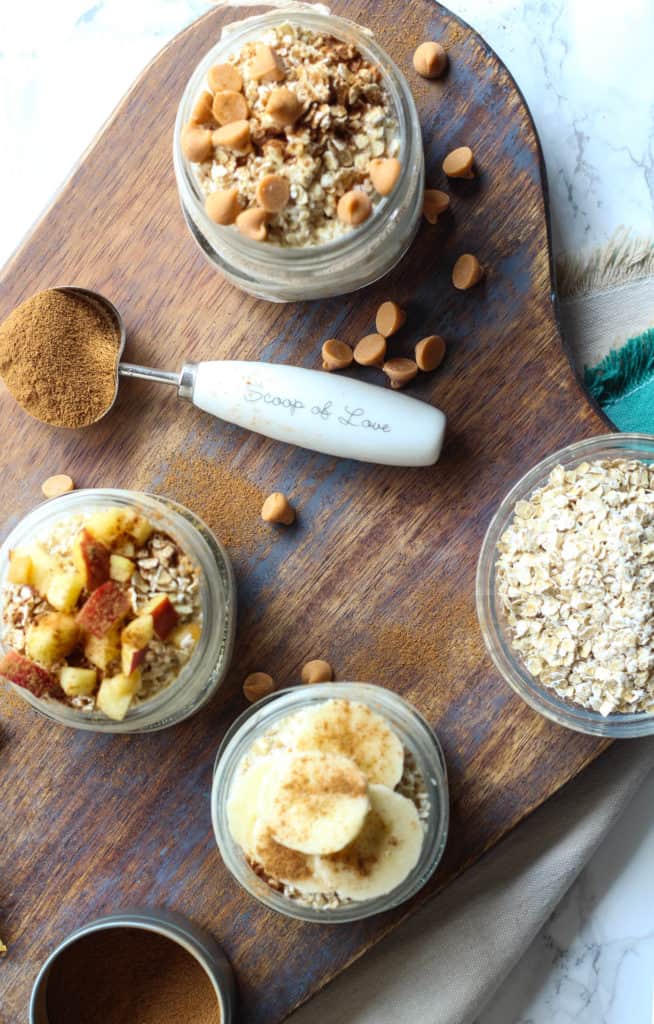 It's important to me to fill my kids up with good stuff when they're headed to school. Ingredients like whole grain oats, milk, and fruit will sustain them through the morning. And if your kids are anything like mine, keeping them full for hours is a big mom win. I want them to be able to focus on their school work, not worrying about rumbling tummies.
FAQ's for Maple French Toast Overnight Oats:
Do you eat overnight oats hot or cold?
Either! If you pull the oats out of the fridge in the morning, they'll be cold. But you can certainly heat them up.
Are overnight oats safe?
Perfectly safe! Just as with any food, some may feel that uncooked oats give them digestive issues, so keep that in mind if it might apply to you.
How long are overnight oats good for?
Overnight oats can be stored in an airtight container for up to five days in the refrigerator. The mixture will get softer the longer it sits.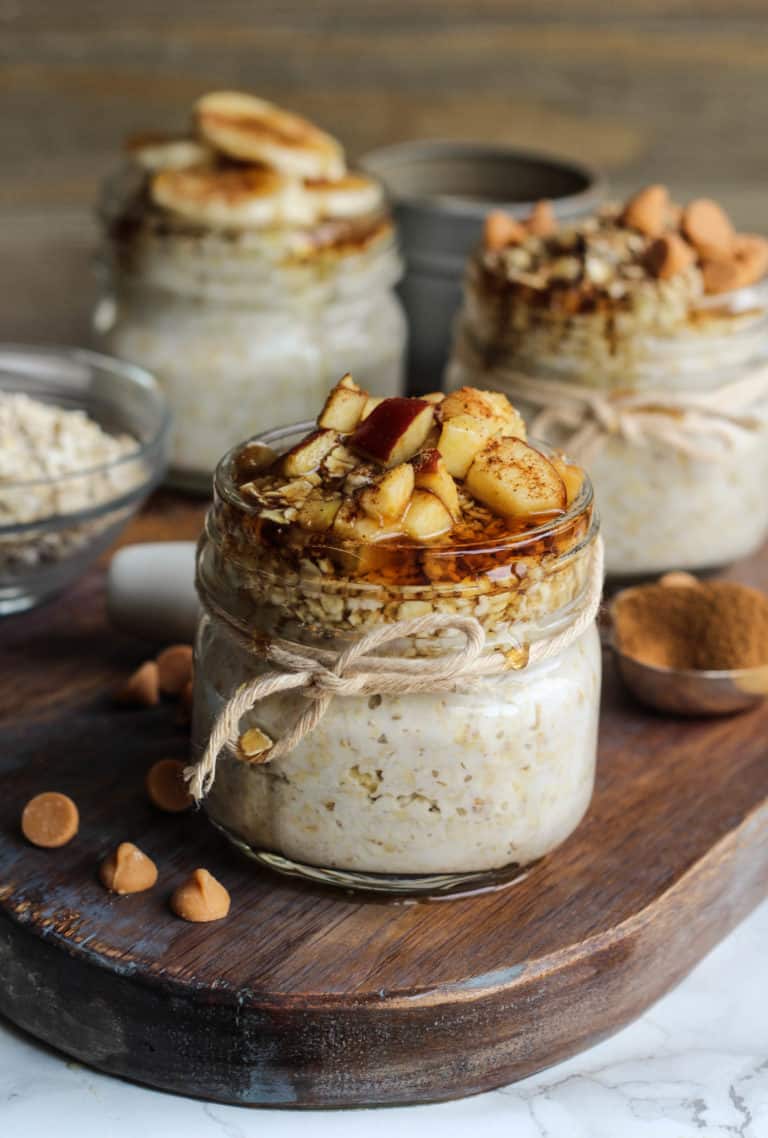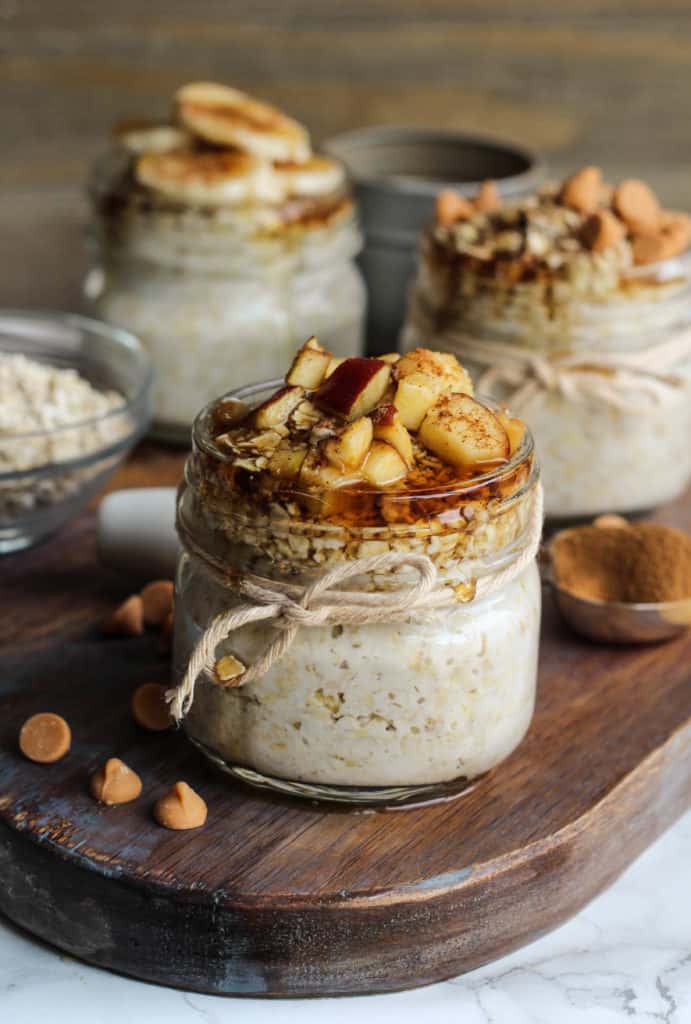 By making these overnight oats ahead of time, I can have a week's worth of wholesome breakfasts (or quick lunches!) ready to go. I promise you, once you start making weekday breakfast in advance, you won't look back. Such a time saver!
Love overnight oats? Try this favorite– Hazelnut Brownie Batter Overnight Oats!