This post is sponsored by BabbleBoxx.com
It's time to party! Celebrate the season with easy recipes & fun menu ideas to make the most of your summer entertaining. This easy summer entertaining menu will have you grilling in no time!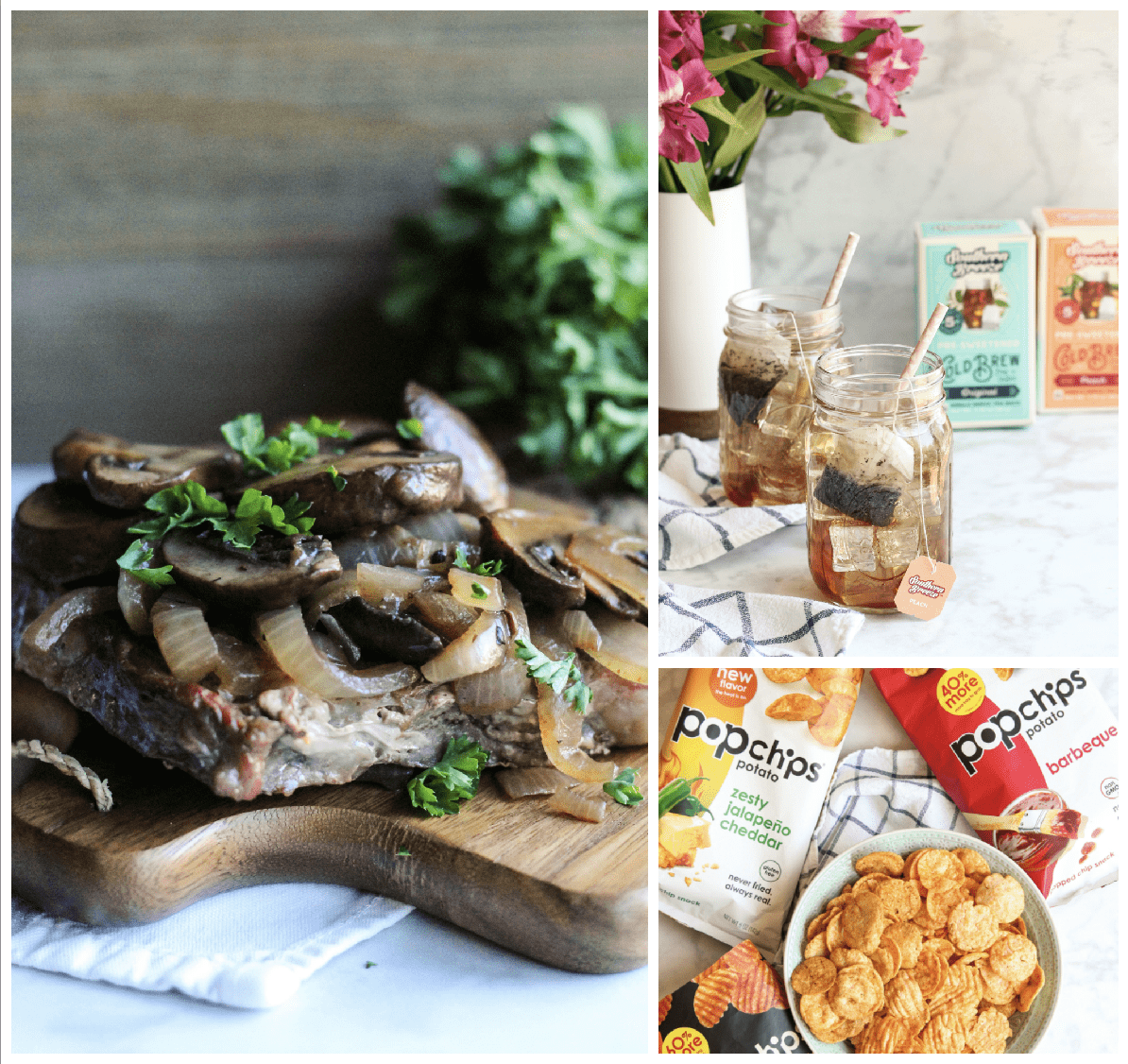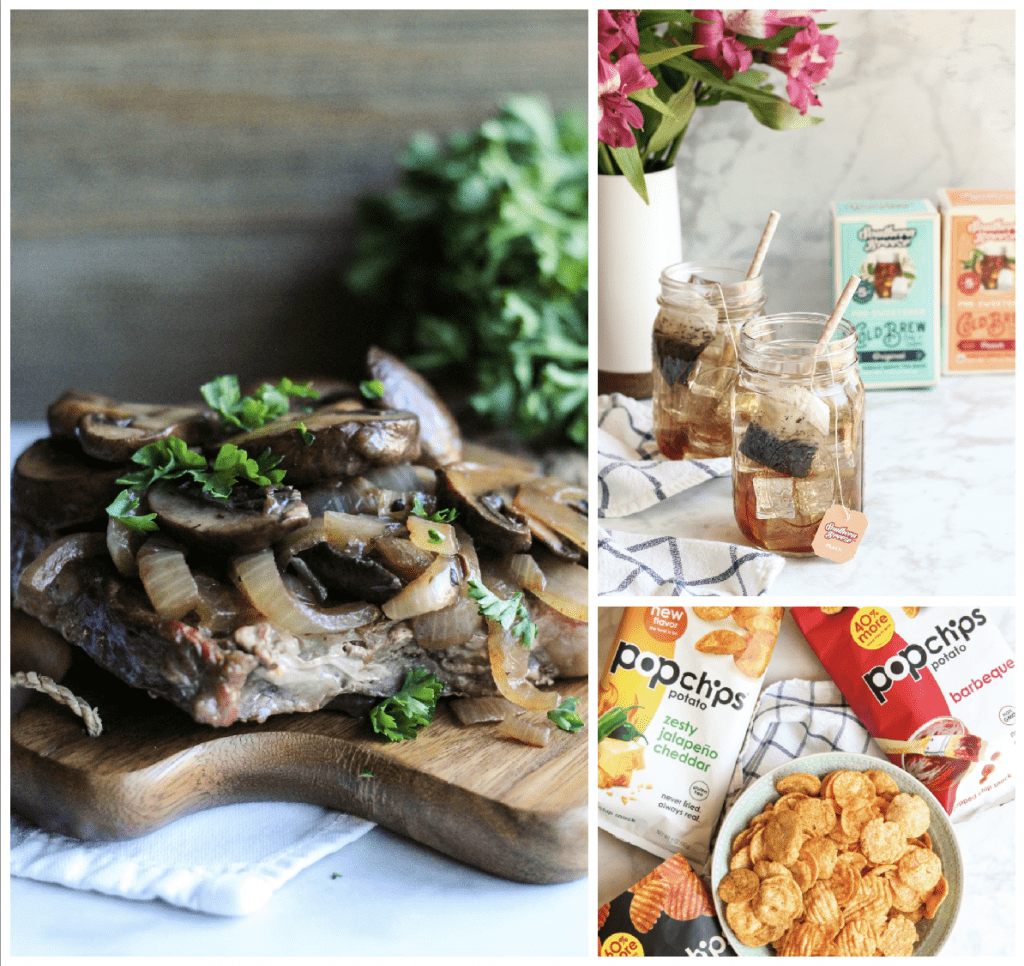 We love to have people over in the summer. Being from the Midwest, it feels like the world comes back to life when the sun comes out and the days get longer. Since we have kids, as do most of our friends, we like to keep things simple with our outdoor get-togethers. So today, I want to share some recipe inspiration for an easy summer entertaining menu.
Let's start with drinks, shall we?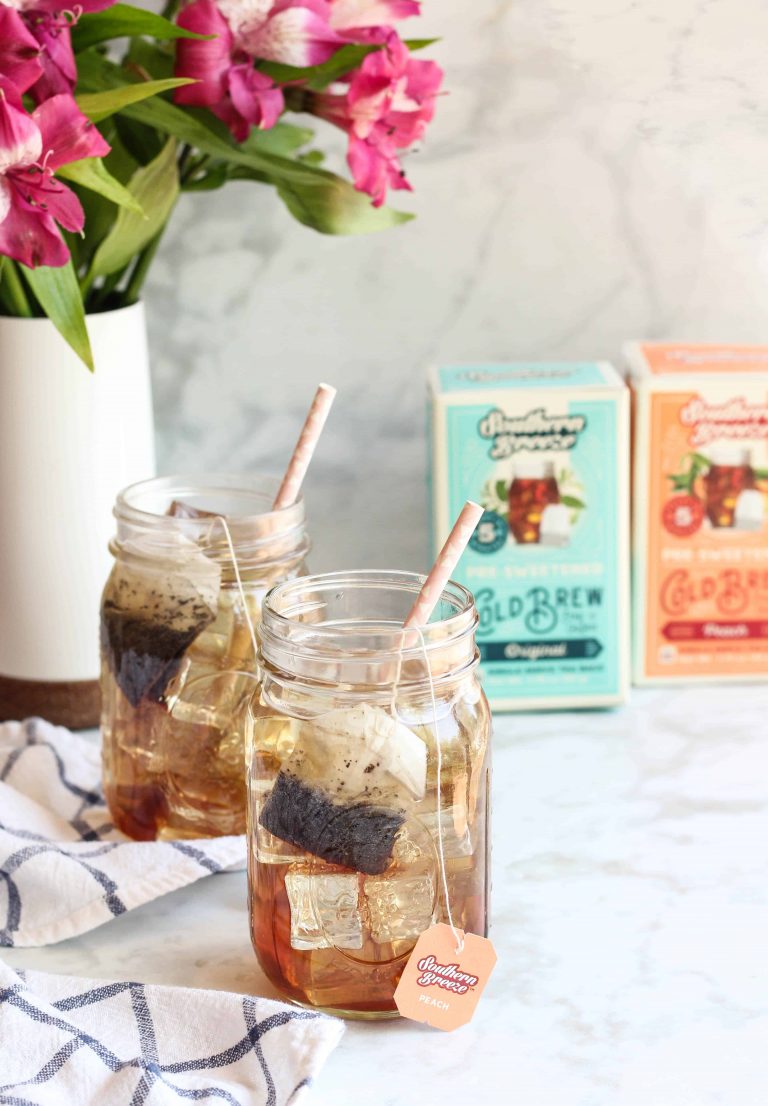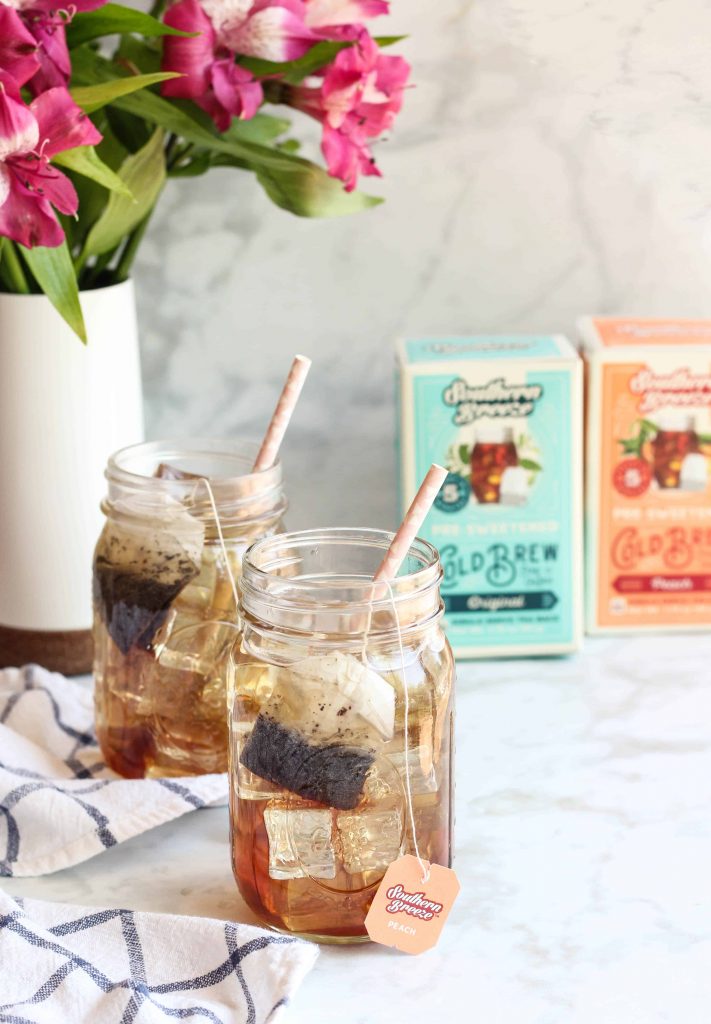 I'm loving the super cute packaging on these boxes of Southern Breeze Sweet Tea, and the tea is delicious. Mix up a batch alone, or with lemonade, and add some sliced, fresh fruit for some serious refreshment on a summer day. It's the best cold brew tea, because the tea bags come pre-sweetened. Pretty cool, right? Takes just 5 minutes to make a batch of sweet tea. Plus, it's got zero calories and zero sugar, so you can sip guilt-free! Go HERE to learn more about the brand and get free shipping on your first order!
Next up we have the Fareway Meat Market Date Night Bundle, which includes:
• Two 10 oz. Iowa Pork Chops (reg. $24.99)
• Two 8 oz. America's Cut Boneless Pork Chops (reg. $19.99)
• Two 12 oz. Beef Ribeye Steaks (reg. $39.99)
Regular Price: $84.97, Bundle Price: $59.99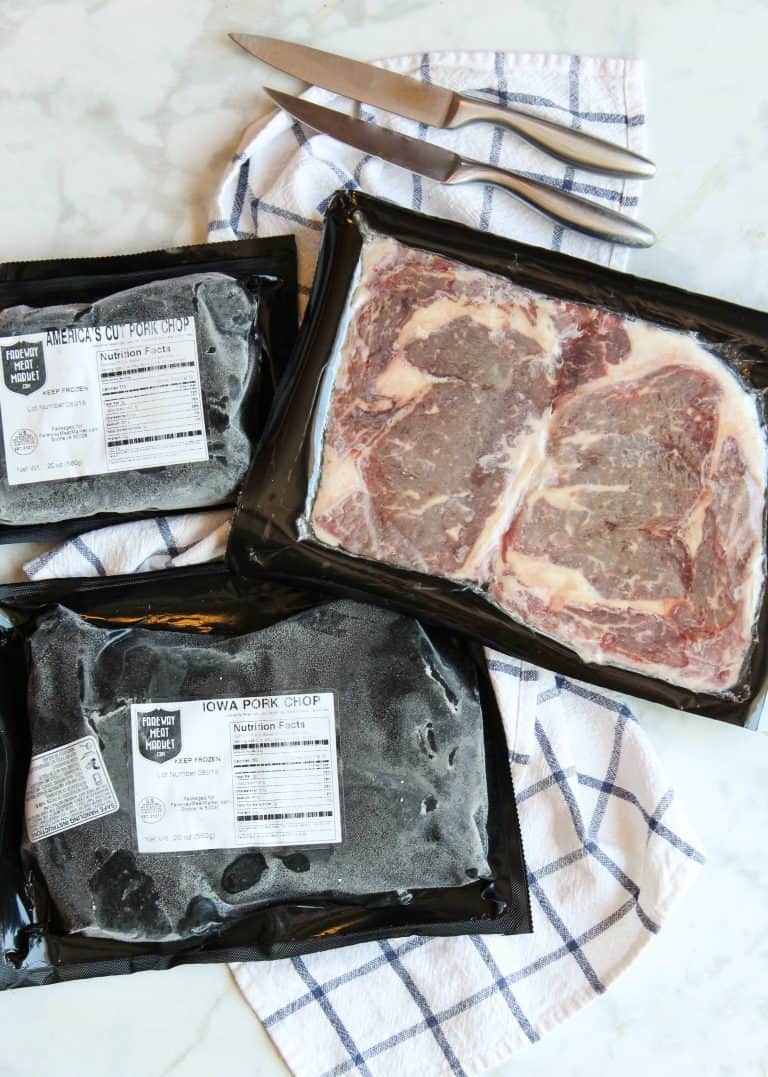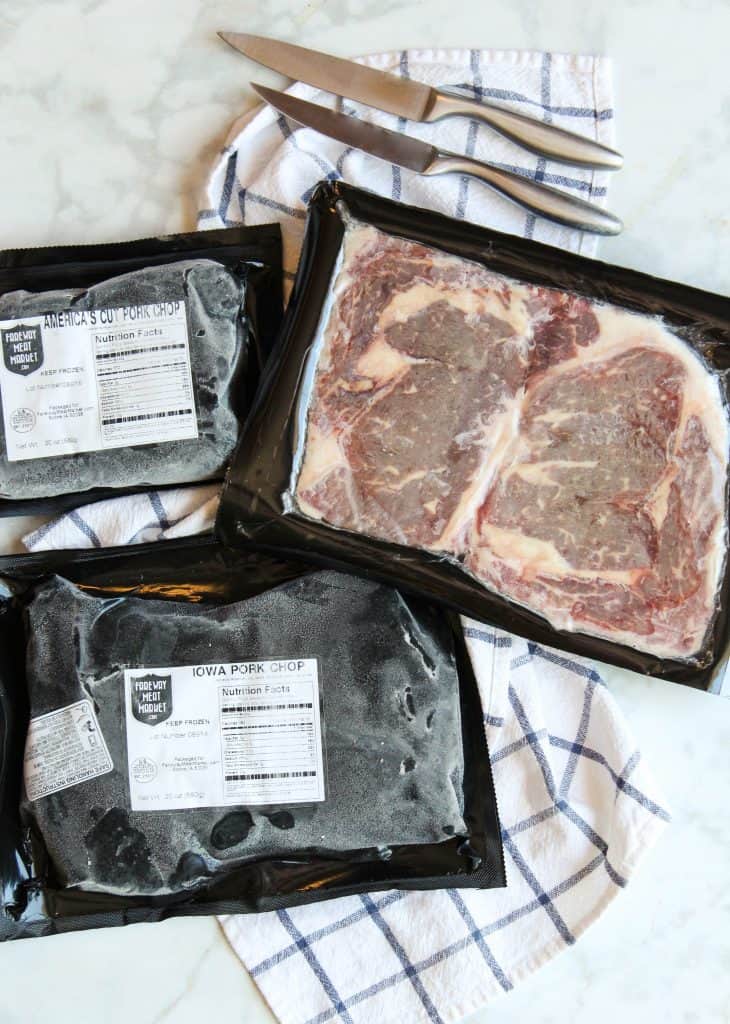 That's an amazing deal! Fareway Meat Market is a meat delivery service where you can order meat online! To check it out, go to their site and enter code "meatlover" to receive $20 off your first order. Fareway Meat Market delivers hand-cut fresh, tender meat that's rich in flavor, without any of the additives that come from processing. Plus, they proudly guarantee your shipment will contain the highest quality meat products.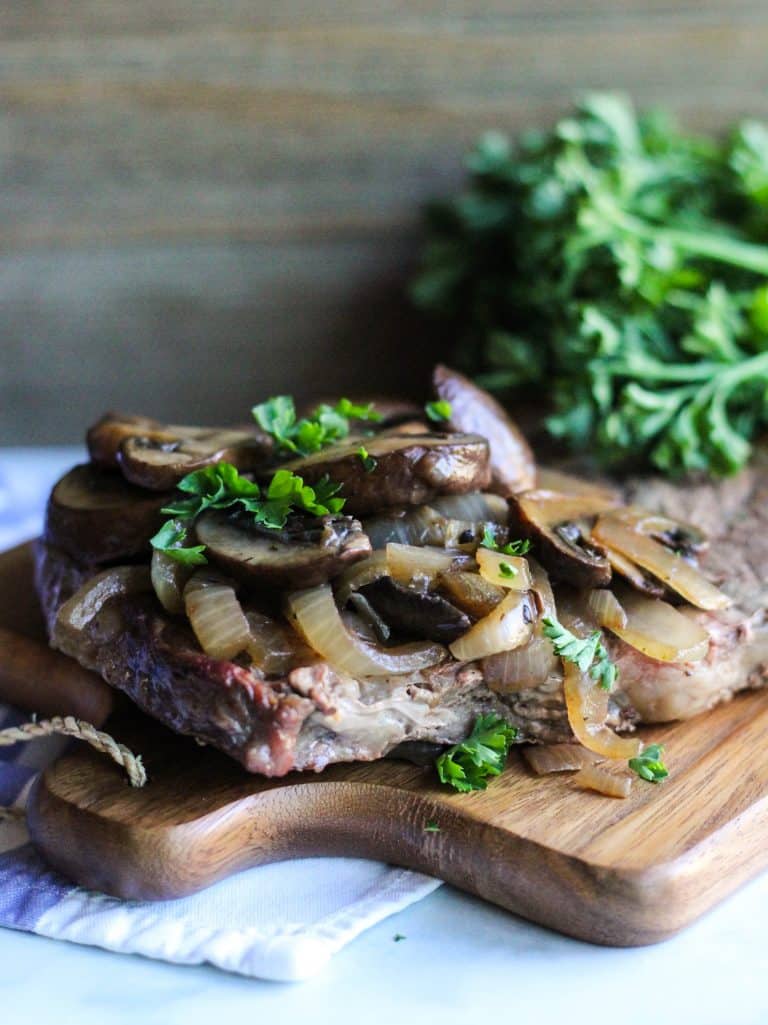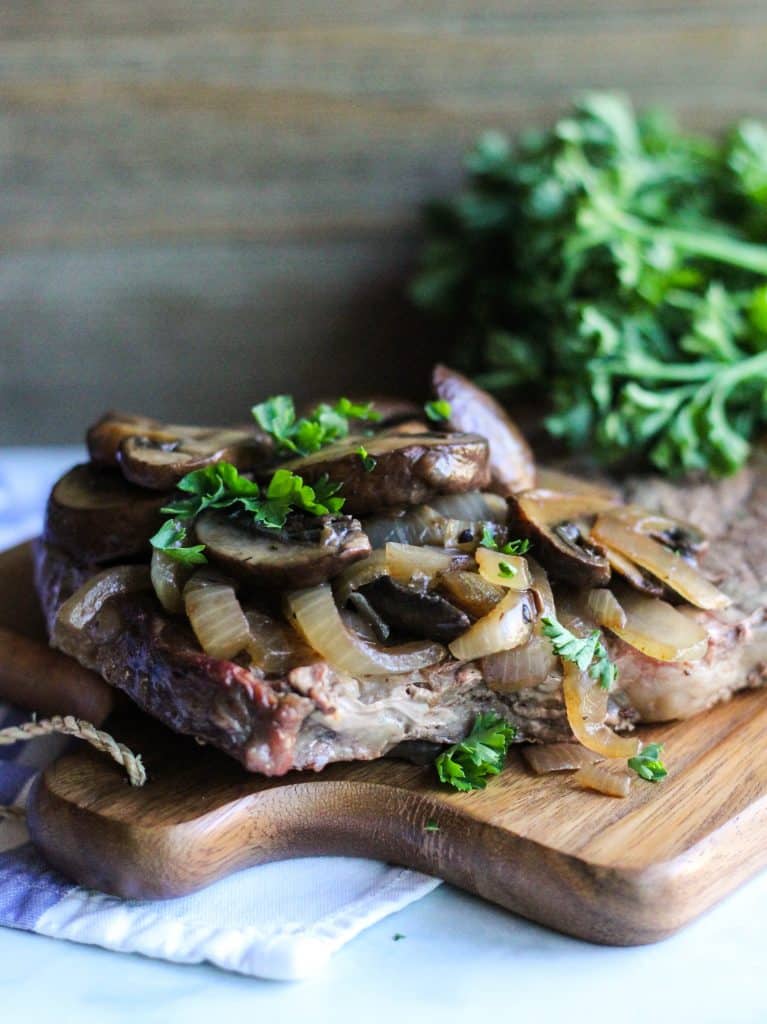 For our summer night dinner, we grilled the 12 oz. Beef Ribeye Steaks, and they were the best ribeyes we've ever had! I topped them with the Balsamic Mushroom & Onion recipe below and it was fantastic for a night of summer grilling.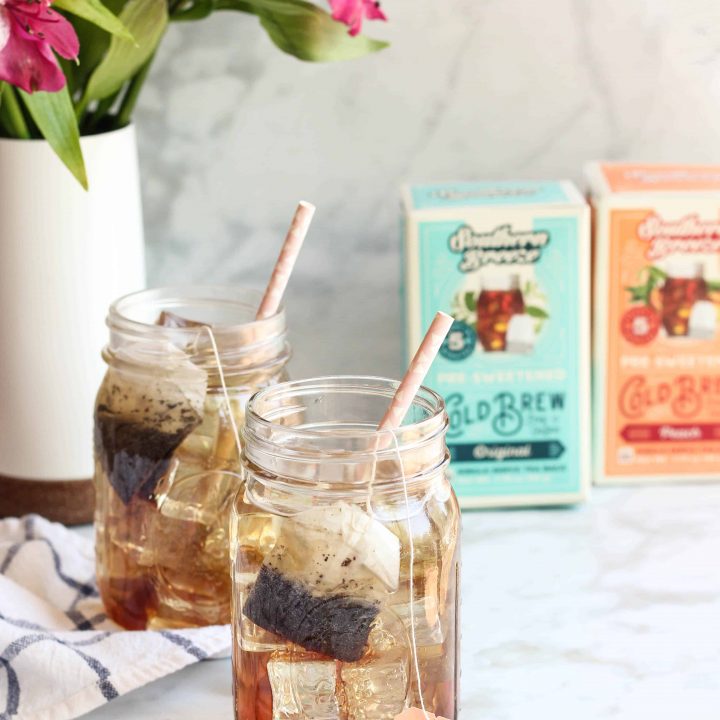 Balsamic Mushroom & Onions
A quick & simple recipe for balsamic mushrooms and onions to top steak.
Ingredients
8 oz mushrooms, sliced
1 yellow onion, medium, sliced
1 tbsp balsamic vinegar
1 tbsp chopped parsley, optional
Instructions
Heat skillet to med-low.
Add onions and cook for a few minutes, stirring occasionally.
Add mushrooms, cook for another few minutes until tender.
Add vinegar and stir until mixed in. 
Remove mushrooms & onions from skillet, layer on top of cooked steaks, top with fresh parley.
Nutrition Information:
Amount Per Serving:
Calories:

150
We finished off the meal with a kid-friendly snack, Popchips! We all love Popchips in our house, so I was excited about these flavors: Zesty Jalapeño Cheddar, Buffalo Ranch Ridges, Barbecue. Nothing better than a healthy snack! Gotta love that Popchips are never fried. We love them on their own, but they're also amazing dipped in ranch or BBQ sauce. Enjoy snacking however you like! My favorite flavor is the Barbecue– such a summer classic. To check out Popchips, go
HERE
.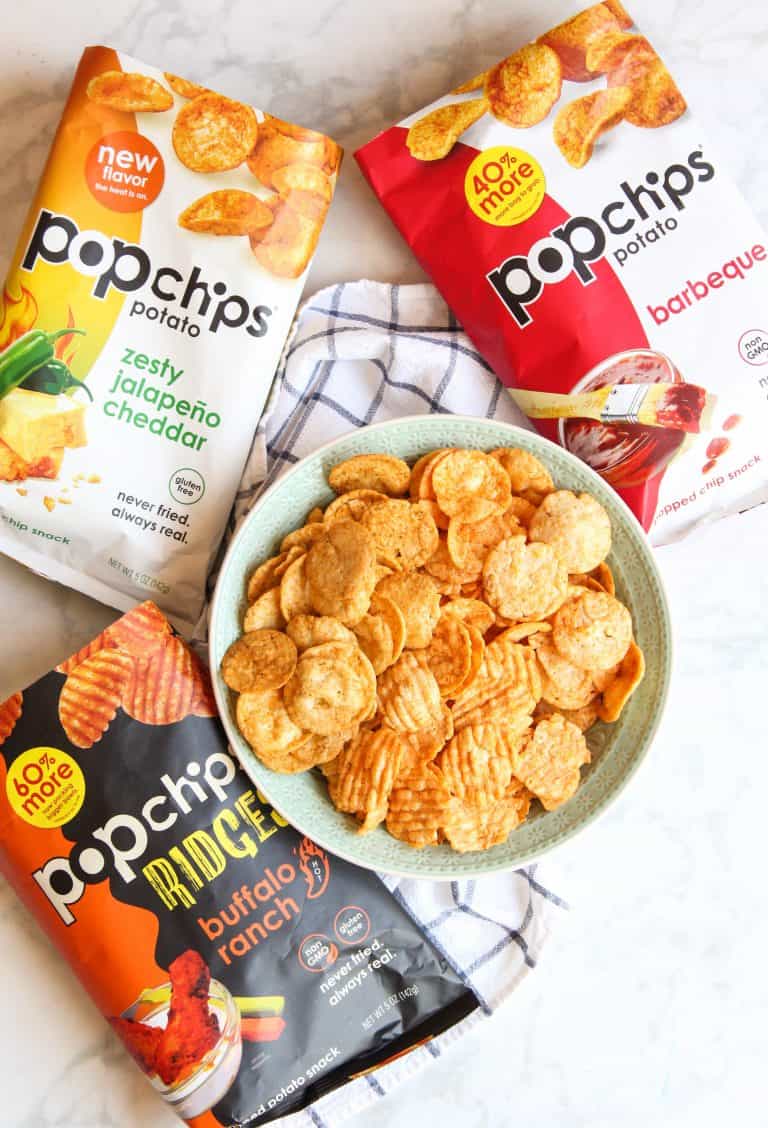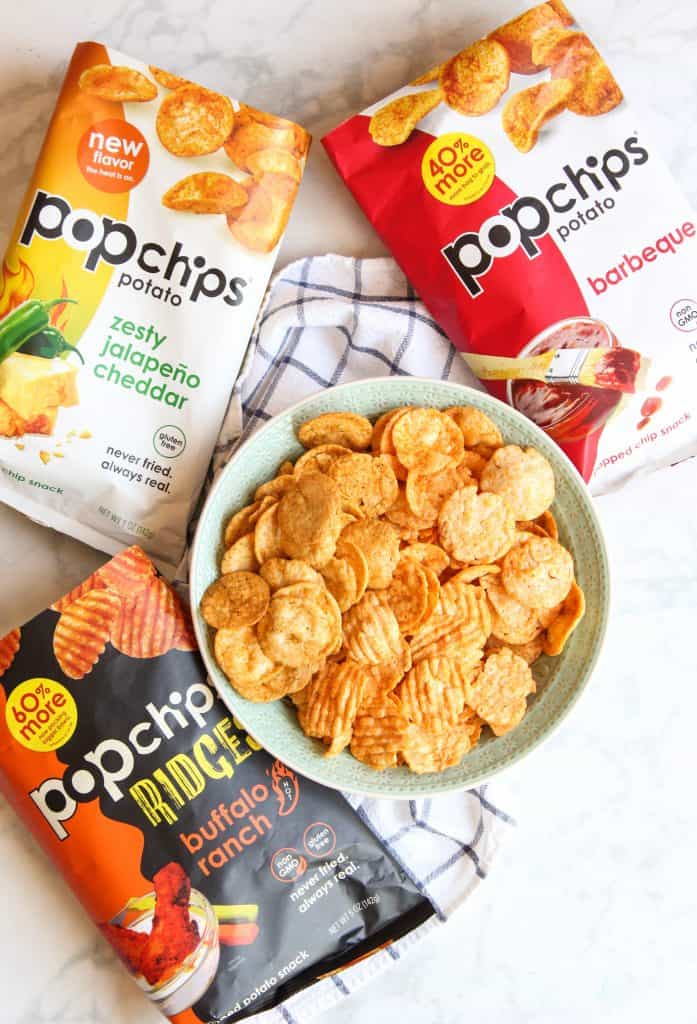 Hungry yet?! Time to turn up the grill and enjoy some classic summertime food!